Rebuilding the intellectual community on the continent'-Zubair A Zubair
Zubair A Zubair
Neo-liberalism has devastated African universities, turning them from vibrant centres of new thinking and academic comradeship into factories churning out marketable academic products and "saleable" students, according to leading Tanzanian scholar-activist Issa Shivji.
African scholars have become mere data "hunter-gatherers" instead of producers of theory; while the nascent radical intellectual community that emerged on the continent in the wake of independence has been decimated, says Shivji, who occupies the Mwalimu Julius Nyerere Research Chair in Pan-African Studies at the University of Dar es Salaam.

In the meantime, the Global North has retained control over the upper reaches of knowledge production since the 1970s, when higher education on the continent was devalorised and starved of public resources as African governments embraced neo-liberal prescriptions and austerity programmes.
"The very idea of the university was undermined," says Shivji.
"The World Bank and its associates said that Africa did not need thinkers; rather, it needed only implementers of policies," he says. "The 'luxury' of theorising could be left to the developed North, which would do the thinking, while Africa did the acting."
Under the "long shadow" of neoliberalism, he says, "the market determined the form, content and depth [of] courses. Theory was eschewed; and action and a skills-oriented approach were privileged."
"Instead of being centres of thinking and basic research, African universities were turned into sort of factories, with the academics being told to package and brand their products, including the students, to make them 'saleable'."
One consequence has been a devaluation of the quest for original knowledge on the continent and, in particular, theory, which Shivji views as the "highest form of knowledge".
Quality of African scholarship has deteriorated
The trend has been made manifest, he says, in a number of ways: the content of PhDs has become increasingly descriptive rather than theoretical; the academic vocation to produce new knowledge has been undermined by scholars' increasing dependence on consultancy work; university courses have become vocationalised, with increasing numbers of "executive evening courses" being taught; the younger generation of academics unquestioningly imbibe intellectual fads with little regard for existing scholarship; and the task of mentoring young faculty is undertaken by visiting scholars on a jaunt.
Shivji identifies a lack of seriousness among "today's neo-liberal generation of young faculty members who neither care about nor have any sense of the traditions of their own alma mater".
In particular, he notes that young African academics educated "outside", in the North, tend to return as adherents of new intellectual fashions: "It is as if they want to re-invent the wheel and start all over again."
Meanwhile, as the quality of the African scholarship on offer has deteriorated, international financial institutions have "jumped on the bandwagon", providing funding for foreign scholars to come from the North with the goal of upgrading local scholarly standards, according to Shivji.
"These visiting academics … come for a few weeks or a couple of months; rush through a couple of courses; take time off to visit local tourist resorts; and off they go, leaving behind no sense of academic collegiality and camaraderie, which should be the stuff of university life," he says.
However, "this is not what universities were meant to be", he argues.
'A site for thinking'
"Neo-liberalisation, in my view, devastated the fundamental rationale of a university just as it devastated the social fabric in Africa. The very idea of the university was undermined."
Shivji describes his idea of the university as "rather orthodox".
"I think a university is a site for thinking, a site for the production of knowledge, and, of course, a site where ideas clash and knowledge is developed."
"The idea of the university should be of a kind of comradeship which is established among the faculty but also between the students and the whole academic community. The aim is not simply to produce people with certificates but rather to cultivate deep scholarship and, if possible, some societal commitment."
In pursuit of this goal, Shivji advocates a pan-African approach under which academics across the continent collaborate to rejuvenate the African intellectual community and seek to produce a new breed of ideas.
He notes the scale of the rejuvenation effort given that "a whole generation of deep, committed scholarship" was lost under the neo-liberalisation of universities from the late 1970s.
"The few faculty members who stuck to their guns found themselves abandoned both by colleagues and students," he notes. As a result, "the radical and nationalist faculty staff failed to reproduce itself".
"What remained was not an intellectual community propounding, advocating and debating the idea of the university and its ethos, but only a few individuals," he says.
A need for collective purpose
In this context, Shivji advocates for a restoration of comradeship and a sense of collective purpose among academics in order to help rebuild the intellectual community on the continent.
"Such work can only be a collective effort, not an individual task," he explains.
"Although individuals may manage to spark debates, they cannot easily sustain them. They soon get demoralised for lack of support; and there is always a limit to how much an individual can withstand in terms of derision and ridicule from an ignorant young faculty and a hostile university administration."
Shivji also envisages the university's restoration as a pan-African project although, at the same time, he stresses that national governments "must be persuaded that [higher] education is a priority on the basis that, like health, it is a strategic productive sector rather than just a service sector".
Shivji's argument for a continent-wide pan-African approach is based on what he terms "the fragility of the idea of nationalism based on the nation-state" and separate territorial domains; and also on what he views as the strength of regionalism in the African context.
"Unlike in other continents, regionalism in Africa – that is, pan-Africanism – gave birth to territorial nationalism, not the other way around," he says.
Accordingly, he proposes that the effort to reclaim the idea of the university and build an African intellectual community "should take place as a pan-African endeavour at the continental level".
Reclaim the ability to theorise
Adopting such an approach, Shivji contends, the present nature of African knowledge production can be transformed and African academia can reclaim its credibility and capacity to theorise.
"I think a new breed of ideas is required, which depends on many discussions, and debates being held at every opportunity … among African intellectuals.
"So, there is a need to engage in a double process: the process of building a pan-African intellectual community; and the process of raising these important questions."
Shivji cites the collegial nature of the former University of East Africa, which had campuses in Kenya, Tanzania and Uganda, as an example of the kind of pan-African collaboration that could be fostered.
"There were annual meetings bringing together the subject teachers from the different disciplines at the three sister colleges [in Dar es Salaam, Kampala and Nairobi]. Views were exchanged on the content of the courses; on the work being undertaken; on the pedagogy, and so on," he recalls.
"These discussions were very fruitful, indicating how the task of changing orientation cannot be an individual endeavour; if it is to be effective, it must always be a collective enterprise."
Shivji contrasts this collaboration with the present academic climate, in which, for example, "few intellectuals in universities in other African countries know about or keep track of the debates taking place in South Africa", and vice versa.
However, such is the kind of pan-African interaction that he would like to see as "a starting point" for the restoration of African academic endeavour, although he emphasises that this "cannot be left to happen spontaneously".
"It should be undertaken in a conscious and conscientious way."
This is imperative, says Shivji, particularly since "the continent cannot continue to depend on the North to revive its universities".
"The North is not interested and understandably so. Higher education has become a major export for some countries in the North. Why, then, should they invest in reviving African universities?"
From a practical point of view, Shivji advises that South Africa, which became a destination for many academics leaving other African countries as their universities were starved of resources, has the potential to provide the leadership required to rebuild the African intellectual community.
"I would hope that greater energy and thinking in the South African academy may be directed at supporting and building relations with universities in other African countries, not in a predatory fashion but in the spirit of genuine pan-African collegiality," he says.
"In this regard, the South African academy should plug into African debates, and not be constantly overawed by European debates."
This article is based on an interview conducted by Professor Crain Soudien for 'The Imprint of Education' project, which is being implemented by the Human Sciences Research Council, South Africa, in partnership with the Mastercard Foundation. This project, which includes a series of critical engagements with experienced scholars and thought leaders on their reimaginings of higher education in Africa, investigates current and future challenges facing the sector, including best practices and innovations. Mark Paterson and Thierry M Luescher edited the transcript for focus and length.
Copyright © 2022 Zubair A Zubair and University World News"
Harvard University Library Has 20 Million Books- Dr. Yushau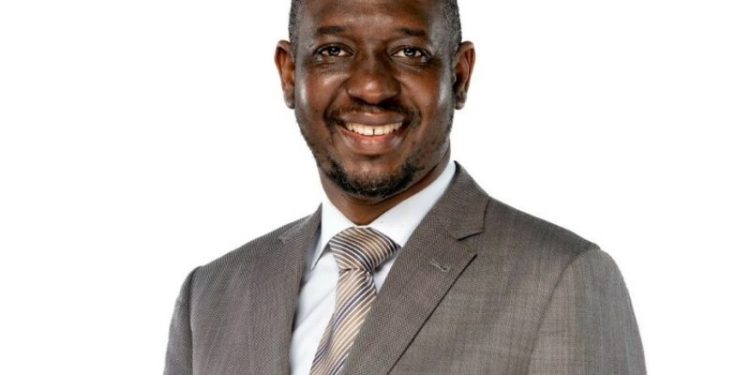 By Dr. Muhammad Jameel Yushau
The Harvard University experience is incomplete without discussing the abundant #learning opportunity offered by Harvard University library.
Harvard University has the oldest university library system in the United States. The library was established in 1638 and there are 28 libraries currently under the #university library system. It comprises 20 million books, 700 staff, 6 million digitized and publicly available items, 1 million maps and spatial data sets and 400 million rare items that include photographs, letters and manuscripts as stated by the university library page.
The Widener library, which is the largest and located at the Harvard Yard is where I enjoy spending part of my weekend. Widener library is an architectural edifice and a tourist attraction. Many visitors to Massachusetts State visit Widener Library as part of their touristic voyage.
A student is allowed to bring at least four guests to study in the library. So myself and my family utilize this opportunity especially during the weekends.

Nigeria's Yusha'u Appointed Harvard's Africa Policy Journal Editor
The Widener library was named after Harry Elkins Widener, a book collector, businessman and 1907 graduate from Harvard University. He died in the titanic accident of April 1912 along with his father. But his mother survived. The surviving mother gave $2 million grant to start the library in the name of her son. In addition to the 6 million digitized items, there are materials in 450 languages in the library.
Takeaway: The backbone of a university is the quality of its library. Contributing to the library is not the exclusive preserve of the university, but a public responsibility.
Dr Yushau is a candidate for the Mid-Career Master Program in Public Administration, and Editor-in-Chief of Africa Policy Journal
Collective action essential on Climate Change Action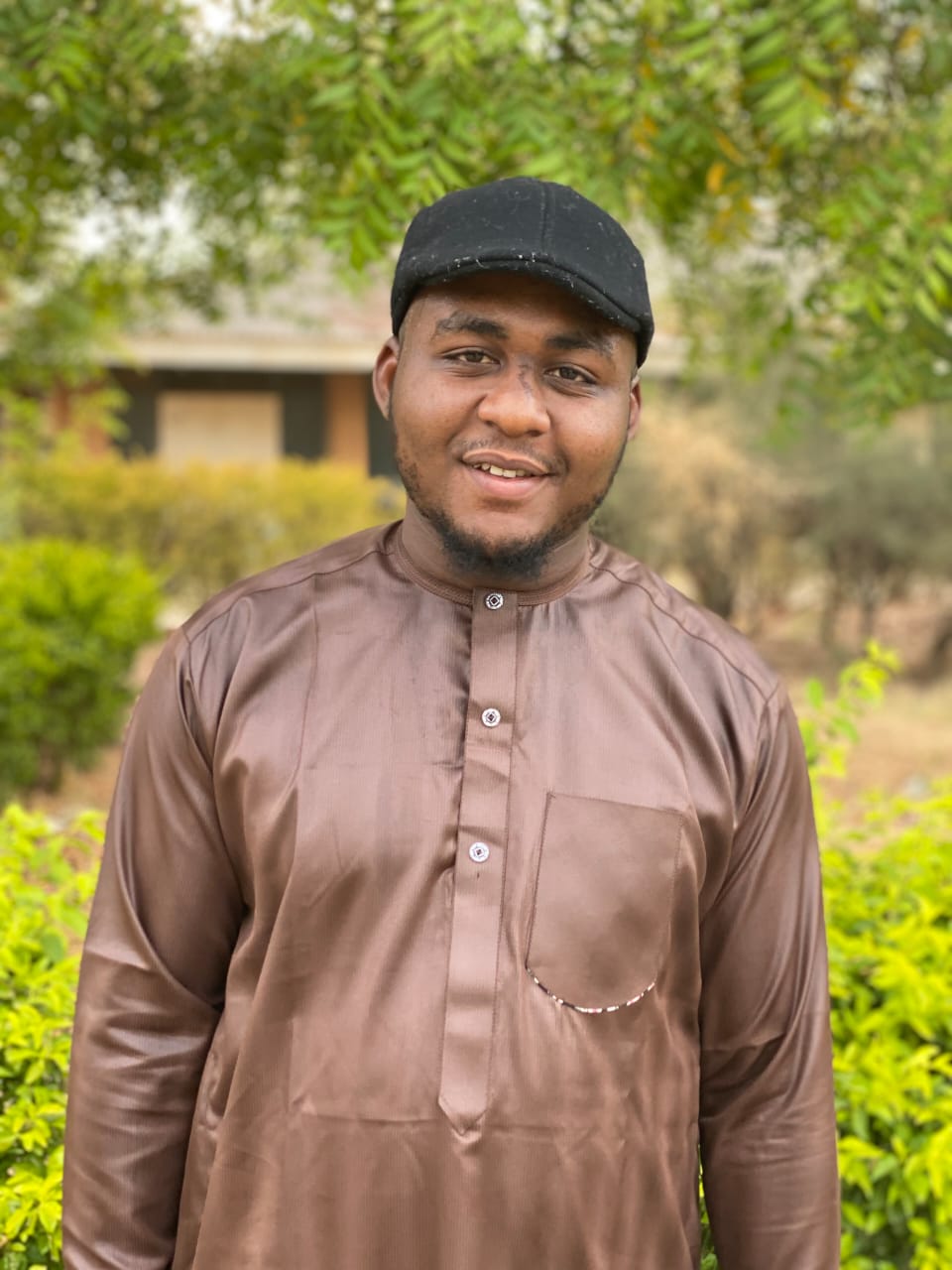 By Jibril Salisu Na'inna.
President Muhammadu Buhari's article that was recently published by the Washington post was apt and represents a strong voice of reason not only for Nigeria or Africa, but the whole world.
It is easy to rate it appropriately as an article conveying the right massage for humanity at a time the crisis in Ukraine is deflecting attention from the grim climate changes that are causing despair around the world.
The article has exposed the level of imbalance in some global agendas in which some countries and regions do not show sufficient commitment so long those countries or regions feel less affected by the devastating impact of climate change.
It is indeed true that the big economies are unwilling to stop or reduce their emissions that are responsible for global warming and climate change. And they are also shy of making the requisite agreed financial releases necessary to mitigate the impact of climate change,especially in developing countries.

President Muhammadu Buhari was on point when he advised the rich countries not to create the impression that the world cannot invest in its own safety against climate change.
"Don't tell Africa that the world cannot afford the climate cost of its hydrocarbons — and then fire up coal stations whenever Europe feels an energy pinch. Don't tell the poorest in the world that their marginal energy use will break the carbon budget — only to sign off on new domestic permits for oil and gas exploration. It gives the impression your citizens have more of a right to energy than Africans," he said.
NACGRAB Advises Farmers To Plant Climate Change Resilient Seeds
It can be recalled that the rich countries that contributed most to the climate crisis and pledged that to spend $25 billion by 2025 to boost Africa's efforts to adapt to climate change as the continent continues to struggle with drought, cyclones and extreme heat, as reported by Africanews.
But they have, sadly, failed to make that promise good."Governments have repeatedly failed to meet their commitments to the $100 billion fund for climate adaptation and mitigation in the developing world — for the mess their own industries caused."
Sharm El-Sheikh, Egypt where COP27 is holding has reawaken the consciousness of Africa to demand equal input and enough action with overall sincere commitment to confronting and mitigating the adverse negative effect of climate change facing the world especially the developing and poor countries with very low or no contribution to global carbon emission.
Indeed, Nigeria is not left out of the adverse crisis, the president reminded the world that Nigerian case was not different where he said "Part of my nation is underwater. Seasonal flooding is normal in Nigeria, but not like this. Thirty-four of the country's 36 states have been affected. More than 1.4 million people have been displaced" it is a verifiable fact, of which Jigawa state of northwestern Nigeria is the most affected state this year.
Nevertheless, for Africa to adopt resolutions of the conference fully enough, countries that made pledges to support developing countries must be committed and any source of survival that must left for the good, must firstly be substituted with an alternative means.
COP 2022 must be a truthful rise to act collectively so as to see more meaning and right actions taken ahead of next conference in 2023.
Jibril Salisu Na'inna is a student and pan Africanist wrote from ABU Zaria.
Jibrilsalisunainna @gmail.com
Intervention Of Elder statesman :Way Out For ASUU- FG Face OFF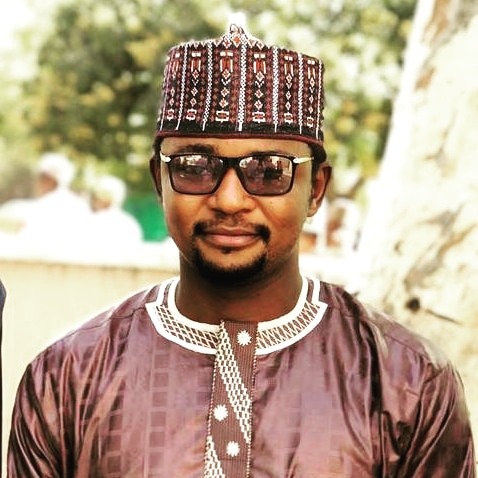 Abdurrahman Joji Adamu
The leadership of all University based unions should seek the audience and intervention of General Abdussalami Abubakar regarding the crisis and uncertainty of the Govt to address issues lingering in our Federal Universities, because the Federal government in my opinion, has adopted "competition" as the conflict mechanism tool to defeat ASUU and other University unions, The government is trying to satisfy their own desires at the expense of the other parties.
ASUU had in over the years being going on strikes, whenever they are on strike they table huge demands for the government to look into and addresses them, some of these grievances got considerate hiring by previous regimes and administrations. Part of the successes of ASUU strike overtime gave birth to tertiary intervention fund, which without tetfund intervention our Universities could have been like community public secondary schools.
This time around, the eight month strike had degenerates alot of war of words. looking at the aggressive nature of government ministers on the issue, series of meeting to resolve the strike were proved abortive until the intervention of the speaker of house of representative whom in his capacity and wisdom tried his best, ASUU agrees to back off.
It was apparent that all the striking unions were all tired and some are even ready for a fallback position. But the government in it inhuman nature has refused to give a compassionate attention on the matter by paying backlogs salaries to enable people go back to work, the repercussion had made so many of academic staff having no passion for their jobs anymore.
Terror Alert: Group Knocks U.S , U.K, Others For Going Public
Former president Goodluck Jonathan sometimes ago gave a highlight on how he solved the problem of ASUU then, in single day, without doubt we consider the statement of the former President as a challenge posed on President Buhari in order to take clue and expedite measures to resolve the strike issues, but the president gave an absent minded attitude on the lingering issue.
The essence of Government at whatever level is to provide leadership and service to the people. The arrogant nature of both ministers made negotiations deadlocked all times.
Those who think they are too big to serve should not be brought near public offices.
Ministers must not only be suitably qualified for their posts; they must also be willing to serve with all sense of expertise and humility.
With the inability of the ministers to make ASUU- cease fire on these stagnating negotiation and crafty promises, i think the president should re-visit the constitution in order to comprehend his presidential powers and duties accordingly.
Elder statesmen are seen globally as eminent senior members of a Nation especially : a retired statesman who unofficially advises current leaders. I believe the General can make peace out of these dilemma our Universities are facing. In record we have seen how the General chaired the peace accord committee in 2015 election and without doubt the committee conducted a brilliant work by making the power of incumbency irrelevant and opposition taking over the government.
I think the academics should search for a war veteran like him who has also fulfilled the promise of relinquishing power, perhaps he would advise the government impartially so they would understand.
Abdulrahman Joji Adamu
Write from Kano