How I Became A Multimillionaire In Nigeria – Hadiza Gabon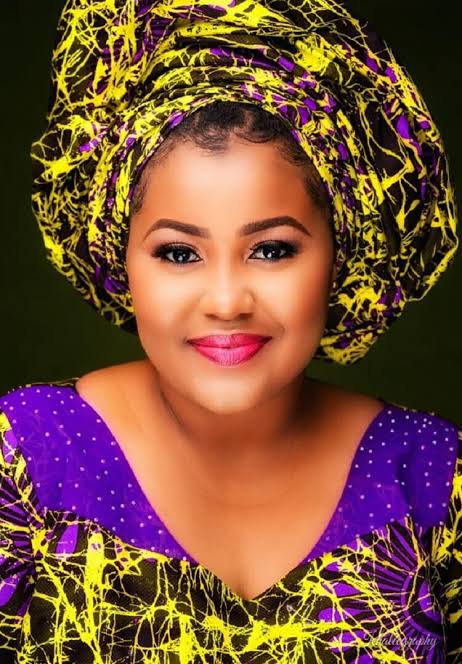 Hadiza Aliyu Gabon is 32-years-old. She was born on 19th June 1989 in Libreville the Capital of Gabon. She obtained a Diploma in French from Ecol de Francaise Gabonese in Gabon a Higher Institution based in Gabon Republic.
After obtaining her diploma in French in 2006, she decided to come to Nigeria, Kaduna in particular. In 2007, her intention was to further her studies and become either a diplomat or an international model, but when she came to Kaduna in 2007 to stay with her sister that is married she developed an interest in acting, but at that time, she could not speak either Hausa or English.
Also, on enquiries, she was told of how corrupt the Hausa based Kannywood industry is, especially if she wants to make it in acting, she must be prepared to compromise her body. This means directors or producers will take advantage of her before giving her a role in their films, this has made her a bit skeptical about joining the industry from the beginning. If she was to continue with her education and later take up a job either in a foreign affairs ministry or in modelling, she would need money to achieve these desire.
KannyWood Actress Wants Commit Suicide
Later, she decided to approach the King of Kannywood Ali Nuhu to assist her to join Kannywood so that she can raise money and set up an NGO where she can help the less privileged in the society considering the fact that she too came from a poor background.
Hadiza Aliyu Gabon according to those who relate with her very closely, is very obedient, hardworking, deeply religious, very beautiful, and she can operate freely in any environment. Since her arrival in Nigeria in 2006, she has become successful that today she is the envy of other actresses in the industry. In fact, you will never hear Hadiza Gabon involve in crisis except for her open quarrel with Amina Amal 3 years ago that will tarnish her image, though there are speculations about her relationship with some successful actors in Kannywood yet, you cannot mention a single person that will say he has ever taken this beautiful actress to bed though some close to her have a different opinion.
However, recently she had a serious quarrel with Nafisa Abdullahi another beautiful Kannywood actress. In fact, the Kano chapter of the Motion Picture Practitioners Association of Nigeria (MOPPAN) had to intervene to settle the rift which nearly pulled down the industry. Some stakeholders of the industry wanted both of them expelled, but this will affect the industry because one of its prominent actress Rahama Sadau is already on expulsion.
Nobody can tell what actually led to the quarrel, some are saying Nafisa Abdullahi is jealous of Hadiza Gabon's close working relationship with Adam Zango who is Nafisa Abdullahi's longtime boyfriend, while others are saying they fought because of an issue that cannot be reported in the media. But whatever is the case, Gabon who was the first to win Kwankwasiyya best actress award, an award also from AMMA and other organizations, is today an ambassador with MTN and other multi-national companies.
Recently, she set up a multi-million naira boutique on Waff Road, Kaduna opposite Benue Plaza. She also bought a House in Kano and Kaduna, she has chains of cars and a very fat bank account according to those close to her. Her ultimate desire now is to settle down as a married woman and set up an NGO that she will use to assist widows, orphans, the less privileged, and to also be organizing forums that will educate women on how to be successful housewives.
Hadiza Aliyu Gabon spoke with Neptune Prime's correspondent recently in Kano, Saleh Inuwa in which she spoke on many issues including using film to unite African countries. How she suffered before she made it in life, marriage, challenges as a single beautiful lady that is already successful in a foreign country, those she admired in life, in Kannywood, in politics, in modelling, in academia and in Islamic Jurisprudence.
EXCERPTS OF THE INTERVIEW
Neptune Prime: When you came to Nigeria in 2007 after completing your diploma from a Higher Institution in the Gabon Republic, how did you relate with Nigerians since, at that time, you don't speak both English or Hausa?
Hadiza: First, when I came, to stay with my sister in Kaduna, already I had a diploma in French which you rightly mentioned, I did not come here to waste my precious life, as such, I contemplated continuing with my studies up to degree level but I discovered that only a few institutions here offered French Courses. I have this desire to set up an NGO and help the less privileged especially Gabonese Nationale that are staying in Nigeria that are poor. Basically, I want to be a diplomat and an ambassador of my country, but I had financial limitation I, therefore, decided to join Kannywood to raise money and establish myself as a businesswoman then get married and settle down permanently in Nigeria.
NP: As I speak to you, you speak both Hausa and English fluently, how did that happen, did you engage people to teach you how to speak English and Hausa?
Hadiza: Well, honestly I did not have it easy, but because I also want to act in Kannywood in which I must speak Hausa fluently because there are some words or terminologies in film script or interpretation that one can find it difficult to adopt if your Hausa is not good, so I went to Kano and stayed briefly with H.R.B the popular Kano base film producing company learning Hausa. I also appeared in films from time to time but I did not make any impact and so I left. Later Ali Nuhu assisted me and linked me with Yakubu Lere the Chief Executive Officer of Lerawa Films then in 2010, he featured me in his famous and popular film "WASILA", before then, in 2008, Ishaq Sidi Ishaq gave me a role in a film called "ARTABU", I featured alongside popular actors and actresses but I faced a lot of challenges even though I did my best not to be intimidated.
NP: Today, you are the face of MTN, you are also doing commercials for other companies, and you are equally one of the sought after actresses in Kannywood, you are also beautiful by all standard, did you zip down for you to be successful?
Hadiza: Well, today I can mention four to five films that made me not only a household name, but that has also fetched me a fortune. First is "BABBAN ZAURE" that film as far as I am concerned is still my best film some people were not happy when I was given the lead role in that film then, "BASAJA", "GWASKA", "YAR MAYE" and "MIJIN BIZA", these films are very successful in the market that has also given me the financial resources to also invest in other films. I am very proud of my role in "YAR MAYE" and "BASAJA" where I was given the task to arrest an international fraudster a role played by Adamu A. Zango. The film took us to Niger and Ghana and other countries. As we speak, by the grace of God, I perform lesser Hajj (Ummrah) severally, I also performed Hajj, I have where I can call my own, I mean my own house, I have good cars to ride, I have a very big boutique on Waff Road, Kaduna. My prayer now is to get married and settle down and have children because, as a 32-year-old woman, I am not growing younger.
NP: Do you have enemies in Kannywood, because recently, you had a serious problem with Nafisa Abdullahi and it took officers of MOPPAN Kano Chapter to settle the two of you, what was the genesis of your fight?
Hadiza: Yes, we had a misunderstanding, with my sister Nafisa Abdullahi but we have settled our differences and we are now best of friends. As for enemies, Hadiza Aliyu Gabon is like holy water, I don't have enemies, in fact, as a Muslim, I am not supposed to have enemies which is why I refuse to be in any relationship in Kannywood. Though you will be hearing stories, I have the desire to continue producing films even after I settled down as a married woman. Already I have businesses here and there, but most importantly, I want to thank Nigerians for accepting me to be one of them and today, some of them love my films more than even actresses that are from Nigeria. I also mind my business not to embarrass my country, because I am supposed to be an ambassador to my Country in Nigeria. Kannywood today is a very big industry that everybody can come and make his own impact, on the issue of sexual harassment, no lady can be sexually harassed if she is not interested in the first place, we are in a civilized society, nobody will harass you if you did not give the sign that you are ready to play ball.
NP: Who do you admire most in Kannywood?
Hadiza: If you are talking of those I admire their acting skills, honestly they are many. Initially, I prefer to always mention Aminu Sherrif Momoh, but over time, I discovered that we have a lot of talented actors and actresses in Kannywood. Let me mention some and those that will not be able to mention should know that I also like their acting skills, so to mention a few they include: Aminu Sherrif Momoh, Ali Nuhu, Adam A. Zango, Sadiq Ahmad, Nuhu Abdullahi, Sadiq Sani Sadiq, Ibrahim Mai Shunku and many others. On the side of female actresses, I admire Hadiza Aliyu Gabon laughter, that is my humble self, Rahama Hassan though she is married now, Mansura Isah who is also married, Halima Atete, Nafisa Abdullahi, Fati Washa, Jamila Nagudu, Hafsat Idris and many others that one will not have time to mention all of them.
Credit-Neptune Prime
The Falling Iroko Tree: A Tribute to Professor Ibrahim Baba Yakubu (1965–2023)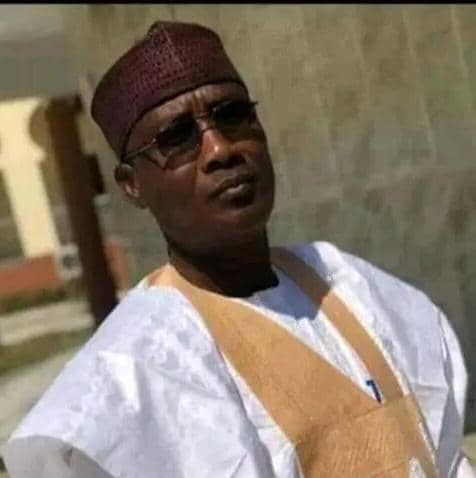 By
Murtala Uba Mohammed (PhD)
My selection of the metaphor of iroko tree, a giant and strong to characterize Professor Ibrahim Baba Yakubu was not by accident. The decision was influenced by the fact that Professor Yakubu who is affectionately referred to by his acronym IBY, by students and colleagues, is an environment professor, an expert in plant geography and biogeography, and a passionate lover of trees and anything green. It takes little time to become enamored with Professor Yakubu's unreserved and unparalleled passion for plants. It is not hyperbolic to say that IBY rarely speaks at any academic events without advocating for going green. These guided the selection of the tree for the commemoration of this gentle, beautiful soul who answered the call of His Lord on 11th November, 2023.
A graduate of geography and forestry, Professor Ibrahim Baba Yakubu taught in the Geography Department and later in the Environmental Management Department, all at Bayero University, Kano. He was the head of the research and technical department of Nigeria's World Bank-Assisted Afforestation Program Coordinating Unit (APCU) when he joined his alma mater as an academic in 2004, after completing his PhD in geography with specialization in environmental management in 2003. Although his first degree was in geography, which he had obtained from Bayero University in 1988, IBY saw himself more as an environmental and plant scientist in a more passionate way above what a graduate or teacher of geography does. This may not be unconnected to the unique engagement with environment, having obtained his Masters degree in Forestry, which he bagged from the University of Ibadan, and his earlier training and experience in the agroforestry project. It is obvious that his relation with trees had made him developed features comparable to them. He stood firm and shade those around him.
I first noticed him when we went to Plateau State for the compulsory three-credit unit course titled Fieldwork (GEO 3301) in 2004. It is easier to notice him for three reasons. Firstly, apart from him and the other new lecturer, Dr. A.O. Adekia, all others were known to us as they taught us some courses in either the first semester or at the lower levels. The second is his usual dress, most especially the type of cap and shoe he wore, which were quite unique and fashionable. The third reason why IBY would hardly be unnoticeable was his eloquence and unique oration, excellent accent and effortless command of the English language.
My close association with him began when I joined the department in 2012. IBY was then the department's coordinator for the newly introduced MSc. Geography.
Although the Bayero University Geography Department ran postgraduate programs, it was not until 2012 that the department introduced MSc. Geography under the headship of Professor A.I. Tanko. For more than thirty years, the department's MSc programs were mainly in Land Resources, with two specialization: Development and Administration. With new MSc in Geography one can specialize in human geography, physical geography, environmental management,  or population and development.
In 2014, Bayero University created the Faculty of Earth and Environmental Sciences (FEES). The Geography Department relocated from the Faculty of Social and Management Science (FSMS) to the new faculty; and five additional departments were created: Architecture, Estate Management, Quantity Surveying, Urban and Regional Planning (URP), and Environmental Management (EVM). URP and EVM were created with personnel from Geography Department. Only two of the old Geography Department staff, Dr. M.A. Liman and Late Mal. A.D. Maiwada, moved to the URP, while eight academic staff, including IBY and his two teachers, Dr. L.F. Buba and Late Professor Kabir Ahmed, joined the EVM. Thanks to this newly created faculty, it gave the apolitical scholar, IBY, the opportunity to serve as its sub-dean, deputy dean and immediate past dean of the faculty.
In connection with the creation of the FEES, I can vividly recall an incidence that happened during our maiden meeting cum retreat at Mumbaya House, which took place on the very day terrorists attacked Federal College of Education Kano. We were debating on who will remain in geography or move to another department. In his usual zeal to lure some of us to the EVM department, IBY made a statement that I still recall: that the future is in the new field of environmental management, which is an applied aspect of geography, and that "geography is losing its relevance and therefore is collapsing." A response then came from Professor J.Afolabi Falola who responded to him saying that, let's wait for the geography to collapse first; "we will all
move to the environmental management." While IBY may be right that the new has a promising future considering the current global mantra, the older one is still relevant, with new fields such as GIS and Remote Sensing emerging out of it. I thought these differing opinions were caused by perspective. Despite being a geographer by trade, IBY's education and early years had given him the greatest foundation in environmental management. Given the idea behind regional studies and the burgeoning science of GIS, geography will continue to play a significant role in regional planning and development, particularly in addressing challenges related to environment.
Despite that Professor Yakubu moved to the Department of Environmental Management, he never relinquished teaching and supervising researches in the Department of Geography. While still in the EVM, he supervised many MScs and PhDs in geography, such as that of my good friend, who incidentally bears his highest footprint, Dr. Muhammad Nurudeen Danjuma, and the most recent, which is that of Isa Adamu of the Federal Researcher Institute of Nigeria (FRIN).
Professor Ibrahim Yakubu was not only an academic person of repute, as testified by all those who write briefs for him; he was also a person of high principles and dedication to duty. Punctuality is one excellent trait that one would hardly have take away from him. To IBY, you never agreed on time and broke the agreement. His colleagues and students know this. I recall my time with Professor A.I. Tanko when it became obvious that we could not meet the deadline. Professor Tanko was so worried that he told me, "Murtala, I am afraid if one breaks IBY's promises, he will only look at you and say not a word, but the look speaks more than what the mouth says." This tree man, as Professor Yusuf Adamu once called him, was so rooted in his principles.
IBY was a man of integrity whose level of principle paradoxically endeared and infuriated many people. He kept time, which was very rare these days. Whoever IBY happened to be his supervisor, we used to joke, must be ready to bring his academic work in good time and keep to the agreed-upon timetable. I personally know one of the student he supervised that trembled whenever he missed the professor's deadline!
In one of the elegy he composed for one of his patrons, Malam Habibu Fari, the Hausa master panegyric, Late Mamman Shata, describes the deceased with phrase fari yake mai farar aniya, which means that as his complexion is fair, so is his mind. Even though IBY may not have a fair complexion, at least half of his outfit is white, and the style is overwhelmingly straightforward. His habit and the style of his clothing were highly positively correlated. He rarely disagreed or engaged in argumentation, except when he observed a complete deviation from the truth. Accepting the truth from any party was his usual trait, even if that person is lower in rank. Although my teacher and by far my senior, on many occasions he asked for my opinion on statistics and GIS, and whatever I say, he insisted the student has to follow. This is quite uncommon in Nigeria's academy, where ego and superiority are becoming the order of the day. IBY believed in specialization and accorded every person respect in his chosen field.
I may go on exploring many attributes that earned respect for Professor Yakubu among his student and colleagues, but for the space and the fact that this piece is not a biography of his. However, it is important to reiterate here that three qualities stand out in him that one combines. They are: the depth of his knowledge in his chosen field, which is unmatched by any of his contemporary; his simplicity in dress and habit; and finally, his principle of keeping to time and promise, which puts him far above many of us.
While acknowledging the fact that whatever Almighty does wisdom is enshrined in it, it is obvious that Malam IBY left at a time we needed him most. He died when the Nigerian academic community was battling with principles and in need of dedication and sacrifice of his kind. His good deeds will always be remembered, including his deep affection for his four children and his dearest wife, whom he lost just two months before his death. I sincerely pray for the Almighty to forgive his shortcomings and reward him with his beloved green, for Janna is glaringly the most evergreen of all spaces where iroko live.
Murtala teaches geography at Bayero University, Kano
Remembering the Iconic Usman Baba Pategi, 'Samanja' – A Tribute to Four Decades of Laughter and Lessons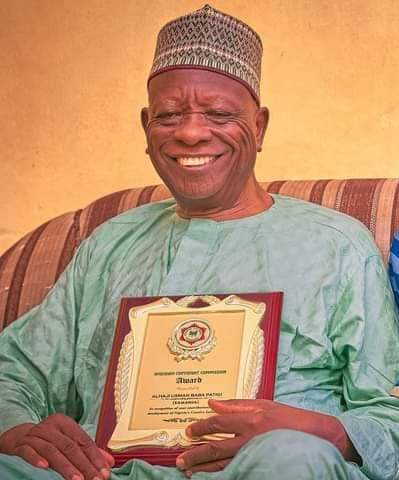 Senator Shehu Sani
Usma BABA PATEGI popularly known as Samanja was a Hausa thespian and dramatist who lighted up the Television for over four decades.His tv sitcom,Samanja was a comedy that re-enacted the daily life in the military baracks.The late Baba Pategi used his experience as a retired Soldier to recreate a Tv soap around the person and the persona of the Regimental Sergeant major,RSM as the leadership character.
Baba Pategi Samanja TV series was not just a comedy but a well scripted drama aimed at creating awareness and appreciating the service and sacrifices of our military on and off duty.He also used the tv platform for enlightenment and advocacy on societal issues.His episodes addressed the problems of drug addiction,alcoholism,crime,conflicts and injustices.His drama series is always scripted to plot the victory of good over bad or good over evil and he does it in a way that entertains his audience.
Baba Pategi series has always been one that comes with a lesson and a message centred around the daily challenges,troubles and general duties of the RSM.He captivated his audience by being a man always in charge and always meddling.
Samanja brought to the screen the positive and lively sides of the military barack.The peak of his fame was in the golden era of the tv 70s,80s and 90s when the nation's state owned broadcaster the NTA was the dominant force in our homes.The younger generation of Nigerians in their 20s and thirties are unlikely to know much about him and his arts.The coming of multiple private tv stations and the heralding of the Internet and social media era has completely changed a number of things including interest in sitcoms.
Samanja was an accomplished patriot who served his country in the battlefield and on the screen.He was at a time neglected by the Military until they realised their wrongs and intervened in his matter.
The late Samanja used the power of the screen and advocated for peace,unity,patriotism and brotherhood.He lived long enough to see through the journey and the struggle of the country he so much loved.He belonged to a generation that fought for unity and was so passionate about the country.
All that the late Samanja stood for,advocated and believed are timeless and profoundly relevant.
We are all mortals,what will matter at the end is what contribution we made in touching the lives of others.Samanja has proudly accomplished his mission with honour,dignity and grace.
We can fondly remember other cast like his 'wife' bariki,mutuwa Dole and rafter.We thank and appreciate those of them still alive and we pray for others who are now late.
May Allah forgive his soul and grant him Aljanna firdausi,Amin.
Samanja,mazan fama…so long and thank you.
Na'Allah's Transformational and Prudent Leadership in University of Abuja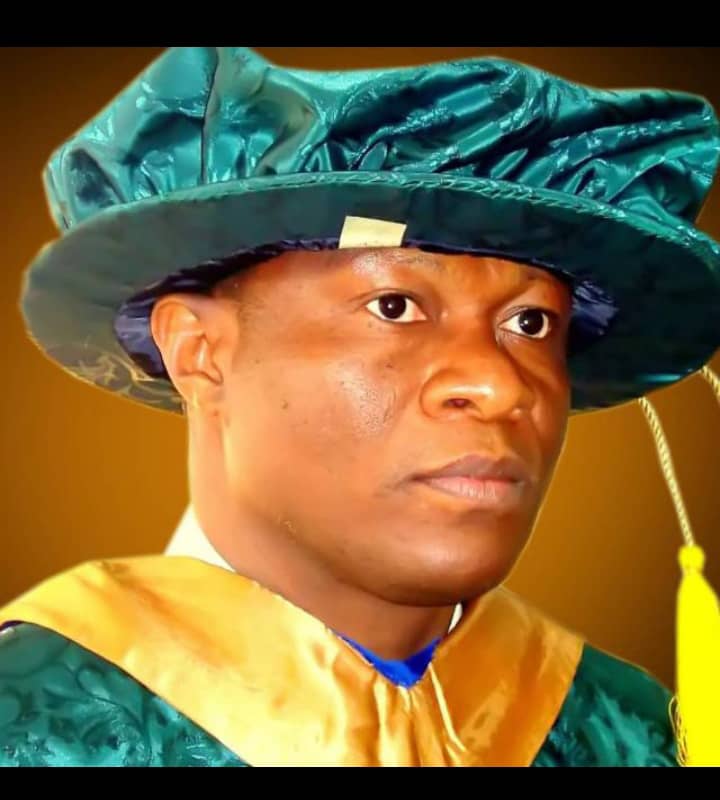 *By AbdurRaheem Sa'ad Dembo*
The Vice Chancellor of University of Abuja, Professor Abdulrasheed Na'Allah is an excellent administrator going by his track record from his days as the Vice Chancellor of Kwara State University,Malete.You may decide to refer to him as a professor but I will call him an astute administrator with uncommon prudence and transformational leadership.
Personally,I have never heard of his name in any quarters before since I'm not working in an ivory tower either locally or internationally.But his appointment as the Pioneer Vice Chancellor of Kwara state university, by Bukola Saraki's administration brought him to lime light.Before I will extensively discuss his achievements,I think it will be appropriate I venture into his life's sojourn a bit.
Professor Na'Allah was born 1962.He started his early education at the Demonstration 1 Primary School, Sokoto,where he obtained his First School Leaving Certificate in 1976 and Government Teachers' College,Birnin Yauri,for his Teachers'Grade II Certificate in 1981.He had his Bachelor of Arts(Hons) English and Education from University of Ilorin in 1988 and MA Literature in English in 1992 from the same institution.He received his Ph.D in Comparative Literature from the University of Alberta,Edmonton,
Canada.He was Professor and Chair of African -American Studies at Western Illinois University.
Interestingly, Kwara State University today is on the right pedestal because of the monumental foundation put in place by Professor Na'Allah.You cannot discuss progress of that Ivory tower without making a reference to Na'allah's astute administrative skills and inputs.The Ilorin born Vice Chancellor of University of Abuja is not only a professor but also an embodiment of leadership quality and excellence.
As a distinguished Scholar, Professor Na'Allah is the Author of over 25 books and chapters in books,and several scholarly works.He is a reviewer for several national and international journals; and has published in reputable peer -reviewed journals as well as supervised several Ph.D candidates.A well -travelled academic,he has attended over 50 conference within the country and abroad.
He became a fellow of the literary Society of Nigeria in 2014 and that of Nigeria Academy of Letters in 2019.He is also a member of ten different Learned Societies/Professional Bodies such as the Canadian Comparative Literature Association; African Studies Association; International Comparative Literature Association;and the Association of Nigerian Authors.
More importantly, Na'Allah has won several awards including Vice-Chancellor of the Year 2020 award by Stardom Global Television (STGV) and Most Outstanding Vice Chancellor 2021 award by Elites Exclusive Magazine.
He has rendered numerous services to Local, national and international communities including as the Team Leader,Local Team for for Kwara State Agricultural Mechanization Master Plan Committee,Kwara State Government, April to June,2012;Chief Organizer, Literature in Northern Nigeria,2010 till date;Convener,34th African Literature Association Annual Conference,at WIU,USA, April 22-27,2008; and as Member, Local Arrangement Committee,51st African Studies Association Annual Conference, Chicago, Illinois,USA, November 13 to 16 ,2008.
*How he has transformed UofA*.
Na'Allah became the Sixth substantive Vice Chancellor of the University of Abuja on 1st July,2019 under President Muhammadu Buhari's administration.His appointment was approved by the Governing Council, University of Abuja at its 53rd Extra -Ordinary Meeting held on Friday 28th June on the Main Campus.
*Academic Development* is a prominent aspect of University administration as it assists to usher in enabling environment and ehance academic excellence . Despite the distruption of the system by the outbreak of COVID-19 he ensured that the sanctity of the academic calendar was maintained.Within the first two years in office about 15 programmes of the University were accredited under Na'Allah 's administration.
He introduced new General Studies (GST) courses to improve students' entrepreneurial background, business and innovative capacities;and encourage mentoring of students by successful global entrepreneurs, and develop business plans/ideas and registration of such potential companies/businesses with the Corporate Affairs Commission before graduation.This is in order because in Nigeria of today and any where in the world Government cannot employ all citizens.The major responsibility of the government is to create an enabling environment for private businesses to flourish so that they can employ as many as possible.In the 21st Century entrepreneurship is the real deal and Professor Na'Allah understands this.
About 21 New Centres have been created and 2 New Departments also from Faculty of Law.
*Research Development*
The University is a centre of research and any such institution worths its versatility must provide enabling environment for research projects.Between 2019 and 2021 , several research grants worth over 500 million Naira had come into the university through the doggedness of some academic staff .In the last couple of years, research has had a very big boost especially through the Centre for sponsored Projects,headed by *Professor Eunice Obiagelli Nnodu*, which was set up by the Vice Chancellor for enhancement of research opportunities.
*Infrastructural Development*
There has been infrastructural Development especially on the Main Campus of University of Abuja.These works have been approved by the administration of Na'Allah and carried out with due diligence and in in compliance with ethical and best practices.Some projects have been completed, while some are still ongoing or nearing completion.The following Projects have been completed:
Academic Office Building, Faculty of Veterinary Medicine
500 Capacity Lecture Theatre, Faculty of Social Sciences
Faculty of Social Sciences Building Phase 1
Faculty of Arts Building Phase II
250 Capacity Lecture Theatre, Faculty of Agriculture
Provision of Sporting Facilities: Basket ball, Volley ball and practice pitch
Two numbers of Twin Lecture Halls
Feed Mill for faculty of Agriculture
Partitioning/ furnishing and provision of studio for CDL and CE.
Construction of Security Fence at the Main Campus is 75 percent completion and many others that are still under construction.
A staff of the University who craved for anonymity said the Vice Chancellor has done creditably well in terms of infrastructure.He said, " on your way coming into the campus you can see a lot of projects completed and some still ongoing ; that is a testament that Na'Allah is doing well"
*Capacity Building*
Professor Na'Allah's administration has created an enabling environment for employees to acquire more strategic knowledge, develop the right thinking capacity and their level of competency so that they can contribute effectively to the development of the University.Hence several trainings have taken place across several units,centres etc.
He also created a healthy and safe learning campus environment, promoted well-being in the school community,as well as students' welfare thus enhancing students' learning and a balanced development of their lives in general.Several in-house trainings,anchored by ITMS for students in several areas of endeavours.
In 2020 the first Student Leadership Conference (maiden edition) was organised by the Students Affairs Division which drew participants from various tertiary institutions across the country.
No fewer than 37 students of UofA have been awarded scholarship by the federal government to help in paying their school fees.Though this is by the federal government,it was made possible through the enabling atmosphere created by the Na'Allah's administration.
It is imperative to say that eight students of University of Abuja received a grant of 2.2 million Naira to undertake research in their various fields of study.Awarded through the Centre for Undergraduate Research,headed by *Dr Taibat Atoyebi*.
To corroborate this feat,here is what Director,Institute of Education University of Abuja, *Professor Hauwa Imam* said about the Vice Chancellor," Na'Allah is a firm believer in the postive effects of manpower development that he has instituted several capacity building-programmes and organised workshops for the re-orientation and training of staff.Staff are now using digital technologies,teach in a virtual space (such as zoom and google meeting), upload examination results online;and opportunities avail for virtual attendance of meetings and active participation online, etc.
He is dedicated to the promotion of scholarship through the creation of a conducive environment for effective teaching -learning,excellence in research and making an impact through community service
One more thing about Na 'Allah is that he is driven by high performance such that he is impatient with slow actions,delayed results,and sloppy output.When he assigns one a responsibility,he demands perfection.For this reason,it is felt in some quarters that he micro-manages people.He has raised the bar in standards of operations in the university.
Additionally,he is extremely prudent with operational resources and takes fiscal responsibility seriously.He often times strikes a balance between requirements and meeting basic needs".
Admission process of candidates under Na'Allah's administration into the university is most transparent.It is a shift from pre-2019 where there were admission racketeering but today the process has significantly changed for better.The admission process is now reflecting the cosmopolitan status of the University of Abuja as the University for National Unity.In terms of hostel accommodation for students the Vice-Chancellor has also stopped the practice of racketeering as transparent hostel allocation has been introduced.
*Community Relations*
It is significant to say that Under Professor Abdulrasheed Na'Allah's administration the hitherto frosty relationship between the university and communities has been improved upon through setting up of the Centre for Community Development, headed by Dr Sunday Dada.The Centre was created as a channel for the university to contribute her quota in the development of the host community as part of its Corporate Social Responsibility, there by helping to provide supports to the rural communities in the areas of health, education,water supply, infrastructural development,in collaboration with multinational organizations,Non Governmental Organizations, Philanthropists and others who are interested in the community development.
Here is what *Professor E.S Garba*, the provost College of Health Sciences, University of Abuja said about Professor Na'Allah in the University publication, when the Vice-Chancellor marked two years in office: "I'm highly delighted to witness these giant strides in developments,a testimony of his transformation agenda.I believe before the end of his tenure;he would have transformed the University into a citadel of learning which can compete favourably with others in the world.
According to Anthony Robbins,"there is no greatness without a passion to be great". Professor Abdul-Rasheed Na'Allah is " driven by passion, commitment to excellence and intelligent planning which constitute vital factors to genuine success.Leaving a positive legacy is the outcome of excellent leadership.Such leadership finishes well".He concluded.
In the same vein,The Head Of Department of Library and information science UofA , *Professor AbdulGaniy Okanla Ahmed* captured Na'Allah's leadership dexterity thus: "Professor Na'Allah has catalogue of experience which has made leadership quality to manifest in him. without any doubt he can relate with any set of people in a way to achieve administrative excellence"
He can also be described as a workaholic Vice Chancellor,this could be deduced from the account of him by the Head of Department, Tourism and Hospitality, UofA, *Dr (Mrs) Elizabeth Babagbale* -FIH.She said:
"Our VC, Professor Abdulrasheed Na'Allah, is a well cultured man with integrity and great foresight. I describe him as a cultured man because he condescends to people's level and deals with all as individuals without looking down on any. I was first privileged to meet him in 2012 during the one- on- one interview that got me a lecturing job at the Kwara State University. Professor Naallah is a go-getter who does not compromise quality. His fair judgement and recognition for hard work brought me to the University of Abuja 9 months ago. Within this period, the University has expanded with additional 26 new departments which successfully passed Verification exercise of the National Universities Commission in August this year; one of which is my department, Tourism and Hospitality Management. However, more are still coming on stream, such as the Entrepreneurship department. At the moment, Accreditation program is ongoing with 24 various departments. His achievements were possible as the University environment continuously enjoys peace and tranquillity. Our VC collaborates amicably by operating open door policy with both the staff and students. He can be reached any time of the day. Whether you are a student or lecturer, if he receives your email even at midnight, he responds to it before daybreak. He deals diligently with everyone with passion, no matter how difficult the situation is. His welfare support to the staff is worthy of note. As an indigent student in the UK, I received financial support from my University through study- work support programme, our VC has introduced same to Uniabuja and we can see smiles on the faces of these students as they go round to render services to the departments they are working for during their free periods. This helps students to learn and appreciate that there is dignity in labour"
The plausible thing about Professor Na'Allah's giant strides in University of Abuja is his ability to attract development despite paucity of funds.It is not an exaggeration if one recommends the Ilorin born professor for greater responsibility in future, because of his prudent style of leadership.
It is equally important to say that this piece of mine didn't capture everything Na'Allah has done to change the fortune of UofA to a new height.Meaning there are other numerous positive things not mentioned here.
Nobody can talk about ability to get things done pragmatically without making reference to knowledge and integrity.This is the combination of what the Almighty has blessed Professor Na'Allah with,hence is making a difference as an academic and administrator.
By way of conclusion, Na'Allah's leadership trajectory is not a coincidence but as a result of hard work, pragmatism, prudence and tenacity.I pray to Allah to guide, guard, and protect him in his endeavour.