How I Became A Multimillionaire In Nigeria – Hadiza Gabon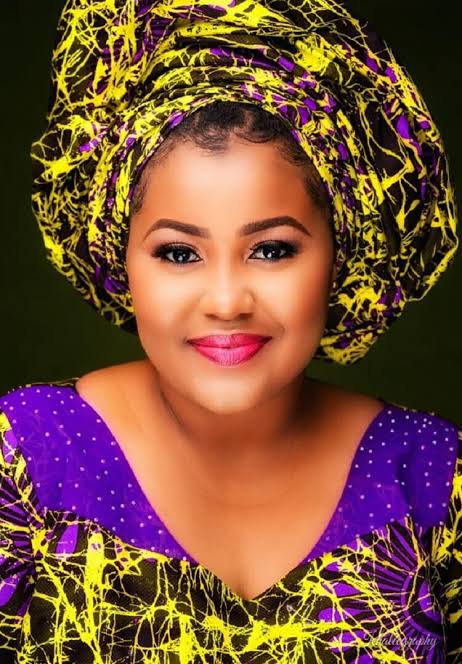 Hadiza Aliyu Gabon is 32-years-old. She was born on 19th June 1989 in Libreville the Capital of Gabon. She obtained a Diploma in French from Ecol de Francaise Gabonese in Gabon a Higher Institution based in Gabon Republic.
After obtaining her diploma in French in 2006, she decided to come to Nigeria, Kaduna in particular. In 2007, her intention was to further her studies and become either a diplomat or an international model, but when she came to Kaduna in 2007 to stay with her sister that is married she developed an interest in acting, but at that time, she could not speak either Hausa or English.
Also, on enquiries, she was told of how corrupt the Hausa based Kannywood industry is, especially if she wants to make it in acting, she must be prepared to compromise her body. This means directors or producers will take advantage of her before giving her a role in their films, this has made her a bit skeptical about joining the industry from the beginning. If she was to continue with her education and later take up a job either in a foreign affairs ministry or in modelling, she would need money to achieve these desire.
KannyWood Actress Wants Commit Suicide
Later, she decided to approach the King of Kannywood Ali Nuhu to assist her to join Kannywood so that she can raise money and set up an NGO where she can help the less privileged in the society considering the fact that she too came from a poor background.
Hadiza Aliyu Gabon according to those who relate with her very closely, is very obedient, hardworking, deeply religious, very beautiful, and she can operate freely in any environment. Since her arrival in Nigeria in 2006, she has become successful that today she is the envy of other actresses in the industry. In fact, you will never hear Hadiza Gabon involve in crisis except for her open quarrel with Amina Amal 3 years ago that will tarnish her image, though there are speculations about her relationship with some successful actors in Kannywood yet, you cannot mention a single person that will say he has ever taken this beautiful actress to bed though some close to her have a different opinion.
However, recently she had a serious quarrel with Nafisa Abdullahi another beautiful Kannywood actress. In fact, the Kano chapter of the Motion Picture Practitioners Association of Nigeria (MOPPAN) had to intervene to settle the rift which nearly pulled down the industry. Some stakeholders of the industry wanted both of them expelled, but this will affect the industry because one of its prominent actress Rahama Sadau is already on expulsion.
Nobody can tell what actually led to the quarrel, some are saying Nafisa Abdullahi is jealous of Hadiza Gabon's close working relationship with Adam Zango who is Nafisa Abdullahi's longtime boyfriend, while others are saying they fought because of an issue that cannot be reported in the media. But whatever is the case, Gabon who was the first to win Kwankwasiyya best actress award, an award also from AMMA and other organizations, is today an ambassador with MTN and other multi-national companies.
Recently, she set up a multi-million naira boutique on Waff Road, Kaduna opposite Benue Plaza. She also bought a House in Kano and Kaduna, she has chains of cars and a very fat bank account according to those close to her. Her ultimate desire now is to settle down as a married woman and set up an NGO that she will use to assist widows, orphans, the less privileged, and to also be organizing forums that will educate women on how to be successful housewives.
Hadiza Aliyu Gabon spoke with Neptune Prime's correspondent recently in Kano, Saleh Inuwa in which she spoke on many issues including using film to unite African countries. How she suffered before she made it in life, marriage, challenges as a single beautiful lady that is already successful in a foreign country, those she admired in life, in Kannywood, in politics, in modelling, in academia and in Islamic Jurisprudence.
EXCERPTS OF THE INTERVIEW
Neptune Prime: When you came to Nigeria in 2007 after completing your diploma from a Higher Institution in the Gabon Republic, how did you relate with Nigerians since, at that time, you don't speak both English or Hausa?
Hadiza: First, when I came, to stay with my sister in Kaduna, already I had a diploma in French which you rightly mentioned, I did not come here to waste my precious life, as such, I contemplated continuing with my studies up to degree level but I discovered that only a few institutions here offered French Courses. I have this desire to set up an NGO and help the less privileged especially Gabonese Nationale that are staying in Nigeria that are poor. Basically, I want to be a diplomat and an ambassador of my country, but I had financial limitation I, therefore, decided to join Kannywood to raise money and establish myself as a businesswoman then get married and settle down permanently in Nigeria.
NP: As I speak to you, you speak both Hausa and English fluently, how did that happen, did you engage people to teach you how to speak English and Hausa?
Hadiza: Well, honestly I did not have it easy, but because I also want to act in Kannywood in which I must speak Hausa fluently because there are some words or terminologies in film script or interpretation that one can find it difficult to adopt if your Hausa is not good, so I went to Kano and stayed briefly with H.R.B the popular Kano base film producing company learning Hausa. I also appeared in films from time to time but I did not make any impact and so I left. Later Ali Nuhu assisted me and linked me with Yakubu Lere the Chief Executive Officer of Lerawa Films then in 2010, he featured me in his famous and popular film "WASILA", before then, in 2008, Ishaq Sidi Ishaq gave me a role in a film called "ARTABU", I featured alongside popular actors and actresses but I faced a lot of challenges even though I did my best not to be intimidated.
NP: Today, you are the face of MTN, you are also doing commercials for other companies, and you are equally one of the sought after actresses in Kannywood, you are also beautiful by all standard, did you zip down for you to be successful?
Hadiza: Well, today I can mention four to five films that made me not only a household name, but that has also fetched me a fortune. First is "BABBAN ZAURE" that film as far as I am concerned is still my best film some people were not happy when I was given the lead role in that film then, "BASAJA", "GWASKA", "YAR MAYE" and "MIJIN BIZA", these films are very successful in the market that has also given me the financial resources to also invest in other films. I am very proud of my role in "YAR MAYE" and "BASAJA" where I was given the task to arrest an international fraudster a role played by Adamu A. Zango. The film took us to Niger and Ghana and other countries. As we speak, by the grace of God, I perform lesser Hajj (Ummrah) severally, I also performed Hajj, I have where I can call my own, I mean my own house, I have good cars to ride, I have a very big boutique on Waff Road, Kaduna. My prayer now is to get married and settle down and have children because, as a 32-year-old woman, I am not growing younger.
NP: Do you have enemies in Kannywood, because recently, you had a serious problem with Nafisa Abdullahi and it took officers of MOPPAN Kano Chapter to settle the two of you, what was the genesis of your fight?
Hadiza: Yes, we had a misunderstanding, with my sister Nafisa Abdullahi but we have settled our differences and we are now best of friends. As for enemies, Hadiza Aliyu Gabon is like holy water, I don't have enemies, in fact, as a Muslim, I am not supposed to have enemies which is why I refuse to be in any relationship in Kannywood. Though you will be hearing stories, I have the desire to continue producing films even after I settled down as a married woman. Already I have businesses here and there, but most importantly, I want to thank Nigerians for accepting me to be one of them and today, some of them love my films more than even actresses that are from Nigeria. I also mind my business not to embarrass my country, because I am supposed to be an ambassador to my Country in Nigeria. Kannywood today is a very big industry that everybody can come and make his own impact, on the issue of sexual harassment, no lady can be sexually harassed if she is not interested in the first place, we are in a civilized society, nobody will harass you if you did not give the sign that you are ready to play ball.
NP: Who do you admire most in Kannywood?
Hadiza: If you are talking of those I admire their acting skills, honestly they are many. Initially, I prefer to always mention Aminu Sherrif Momoh, but over time, I discovered that we have a lot of talented actors and actresses in Kannywood. Let me mention some and those that will not be able to mention should know that I also like their acting skills, so to mention a few they include: Aminu Sherrif Momoh, Ali Nuhu, Adam A. Zango, Sadiq Ahmad, Nuhu Abdullahi, Sadiq Sani Sadiq, Ibrahim Mai Shunku and many others. On the side of female actresses, I admire Hadiza Aliyu Gabon laughter, that is my humble self, Rahama Hassan though she is married now, Mansura Isah who is also married, Halima Atete, Nafisa Abdullahi, Fati Washa, Jamila Nagudu, Hafsat Idris and many others that one will not have time to mention all of them.
Credit-Neptune Prime
Meet Abdulkadir Abdulsalam: The new Accountant General of Kano state.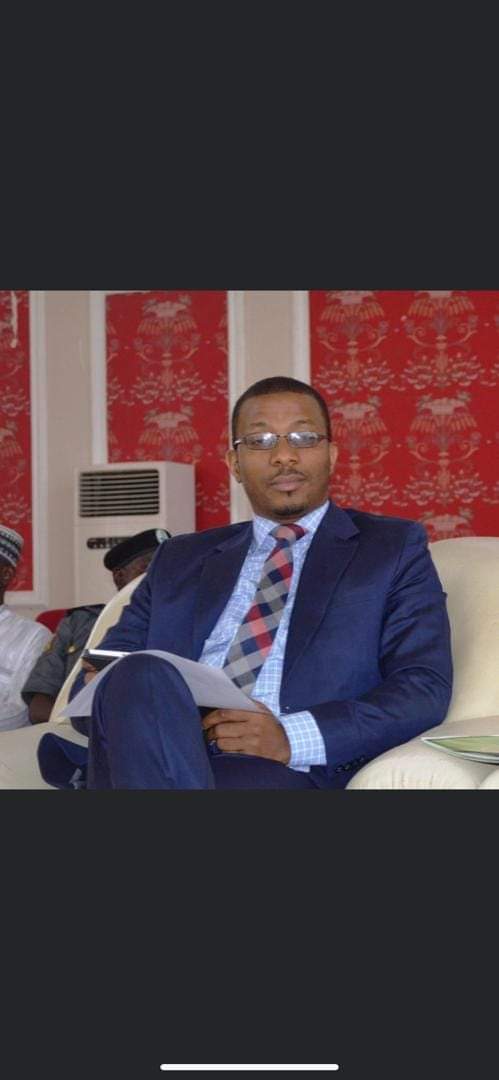 To fullfil pledges made by His Excellency, Governor Abba Kabir Yusuf during the campaigns of making appointments of individuals of proven integrity into the political positions on merit and to indicate the preparedness of the present administration's readiness in the restoration of prudence, accountability and people-centered governance in Kano, the Governor has approved the appointment of Abdulkadir Abdulsalam as the Accountant General of the State.
A Chartered Accountant who was trained in Nigeria and abroad, Abdulsalam is expected to contribute in the prudent management of the state's resource and revenue generation based in the wealth of experience he acquired as has served for many years as an advisor to the Federal, States and Local governments in Nigeria on revenue accounting, using technology-based systems for collection and reconciliation with the aim of achieving efficiency in fiscal management and bridging tax revenue leakages.
The new appointee is expected to apply his expertise of more than two decades in accountancy, macro and development economics, fiscal policy, taxation, financial management and data analysis in the course of discharging his responsibilities.
IGP Usman Baba warns against subversive actions ahead of Nigeria's presidential inauguration
The Accountant General of Kano State is a respected figure in the public finance circle for planning, designing, and implementation of bespoke projects and policies on revenue generation, macroeconomics, project management and development finance.
Abdulsalam was a notable member of consultants in major public financial management reforms at the national and sub-national levels, working for international development finance institutions including World Bank (WBG), European Union (EU) and Islamic Development Bank
(IsDB).
He had served in various positions in Kano State Government ministries, agencies and parastatal (MDAs) and international development finance institutions as a Director of Internal Audit and Control, Director Operation (Investment & Revenue Mobilization), Director Government Business (Federal, State and Local Government), Senior Short Term Expert (Team lead), Director Tax Audit, Debt Management and Investigation, Director of Non-Tax Revenue Ministries, department and Agencies, Project Cost Analyst- (Contract/internship), Treasury Manager, Project Finance Consultant and Senior Revenue Accountant among others.
He served in various groups and committees as a Member Kano State Focal Person DFID-LINKS Implementation Project, Member Kano State High Powered Committee on IGR, Chairman Recovery on Federal Government MDA's Tax Liabilities, Member Kano-Lagos Economic & Investment Summit, Focal member Kano State committee on Ease of Doing Business (Under the office of Vice President of Nigeria), Member Task Force on Kano State Land Used Charge, Member Kano State Public Financial Management (PFM) Reform committee, Kano State Technical Working Group on implementation of World-Bank/EU SLOGOR Project and Focal Person Kano State DFID/GEMS3 implementation Project.
Abdulsalam holds MSc. Economics (Bayero University, Kano Nigeria), MSc. Project Management (Robert Gordon University, UK), Masters Banking & Finance (Bayero University, Kano Nigeria) and BSc. (Hons) Business Administration (Bayero University, Kano Nigeria).
He holds certificates and diplomas in Public Financial Management, Public Policy Economics, Global Sustainable Development and Computing from Harvard University, United States, Oxford University, United Kingdom, Columbia University New York, United State and Informatics Academy, Singapore.
Abdulsalam, who has attended various trainings and conferences in Nigeria and abroad, is a Certified Oracle Financial Management expert, Associate Member Chartered Institute of Public Finance Accountant United Kingdom (CIPFA), Fellow Member Chartered Institute of Taxation of Nigeria (CITN), Associate Member Association of Project Management United Kingdom (APM) and Fellow Member Institute of Chartered Accountant of Nigeria (ICAN).
Signed
Sanusi Bature Dawakin Tofa
Chief Press Secretary to the Governor of Kano state
Engineer Abba Kabir Yusuf
4th June,2023
Haruna Wakili:A Grassroot Politician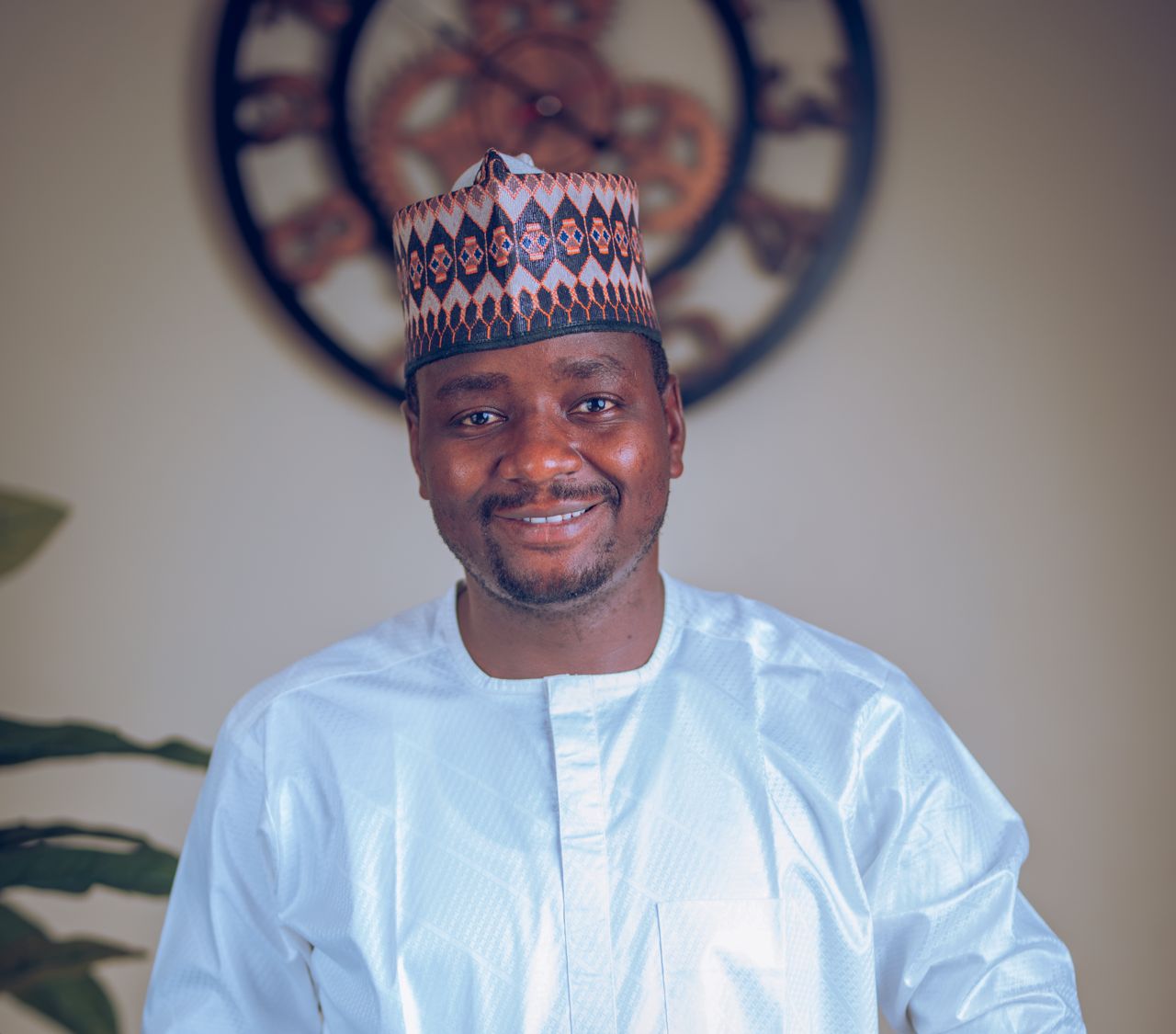 Sauda Suleiman
Hon Haruna Wakili who was born into a family of reputable and noble business of home of a caravan leader of late 18th and 19th Centuries at the ancient city of Kano, Madugu Tanko na Gago.
Hon Haruna is a trained business man and indeed grassroots politician that rose to prominence due to demonstration of his dedication and believe in democracy. As he says "only via democratic process that the desire progress and development in the society can be easily obtained. In a tribute to his late father, Kabiru Haruna Sanka, Hon Wakili was quoted to have said this concerning his family "whoever wants to know you; does so through the reflection of your ancestors. Thus, my father's combination, Agalawa clan for his paternal side while Wangarawa who introduced Islam to Kano for his maternal part have vindicated the purity and humble background.
However, my beloved mother is direct descendants of Yolawa Fulani clan from Tofa local government specifically Lambu for the both parents. The blood of aristocracy and royalty fluidly flowing down to me was the reason why I am standing now, coupled with the blessings and protections of Almighty Allah" he concludes.
Hon Haruna Wakili who unofficially started participating in politics at a younger age of eleven when Gen. Sani Abacha unsuccessfully attempted to re-introduce democracy in 1996 before joining the defunct ANPP officially in 2003 when he reached the maturity age of eighteen. Hon Wakili's patriotic love for his country and declaration of Gen Muhammadu Buhari to contest for Presidency have really encouraged him to be not only the loyalist of every party Gen. Buhari joined but helped in molding him into a complete grassroots politician per excellence.
Hon. Wakili who rose to Kano's timeline politics when he became the youngest State Party Chairman and Director General of Campaign Council of ADC 2019 Governorship Candidate, HE Salisu Mubarak Muhammad at the age of thirty-three years old in 1st December, 2018.
He has shown an extraordinary leadership skills by establishing a solid structure across 482 wards and 44 local Government Areas of the state. He however exuberantly accepted the challenge to contest the post of member House of Representatives in 2023 general elections under the platform of ADC which has a few political base of followship in his constituency, Fagge but within span short of period of time, the name Hon Haruna Wakili has become a household affair with huge followship from the youths and women.
Under Hon Haruna's watch, the establishment of WAKILI FOUNDATION was materialized which has successfully implemented a lot of social works to local community. Among the prominent works executed were the distributions of Sallah clothes to orphans, numbering over 800 units, sponsoring tanks of water to local community during scarcity of water at the holy month Ramadan, repairing of spoilt local boreholes, distribution of teaching tools and medicines to the sick but destitute persons in the constituency.
Finally, the likes of Hon Haruna Wakili is a future of Nigerian politics, as the intensity of enthusiasm, patriotism and courageous spirit he exhibited are proven to be worthy of emulation…
PMB:My Recollections Of The Man And The Moments .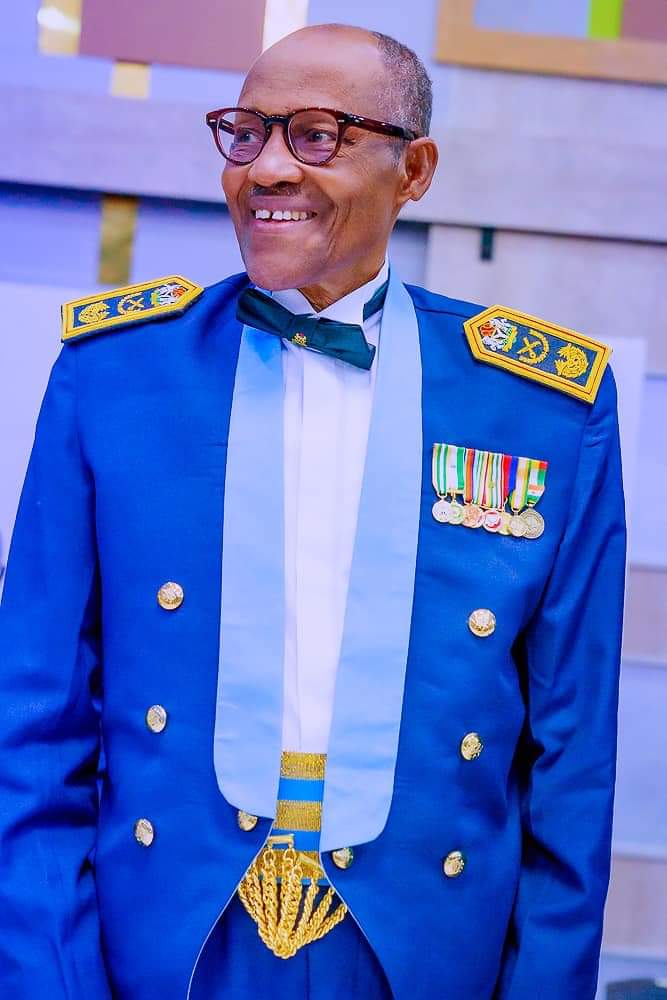 Isa Mansur
A. A Hero (1980s – 1990s)
I was just above two years old when Major General Muhammadu Buhari, as he then was, took over power on January 1st, 1984. By the time he was toppled in August 1985, I was just four. I, therefore, have not much recollection of what his 20 months stewardship as military head of state was like. The only vivid recollection I have about him, as at then, was the discussion I heard my mother and my grandmother doing a day after he was toppled about "juyin mulki". I asked my mother what it was, and she replied that "an cire shugaban kasa an a canza wani", meaning: "the president has been removed and replaced with another one".
For the next eight years as we grew up under the military presidency of General Ibrahim Babangida, we heard nostalgic stories from our parents, teachers and elders alike about how patriotic, well-intentioned and great the short "purposeful and corrective" regime of General Buhari was. We were told how his government vigorously fought corruption, indiscipline, economic sabotage, armed robbery, drug trafficking etc in an effective and non-nonsense manner! Typical of Nigerians, the incumbent president then, General IBB, was being portrayed as a stinkingly corrupt devil who conspired with his fellow unpatriotic colleagues in the military to truncate the good government of GMB in a place coup! IBB was being accused then of "institutionalizing corruption", "selling" the country to the IMF and the World Bank, dancing to the tunes of Western Powers etc A hero was created of Buhari in our minds then – a non-nonsense, non-compromising, incorruptible, patriotic and pro-masses general who could have rescued the country out of the woods if not for the inglorious action of IBB and co that unpatriotically and selfishly removed him from office.
As a junior secondary student in 1992, I stumbled upon my father's 1986 edition of the Newswatch magazine that made a cover story with the title: "Where is Buhari?", or something to that effect. The magazine gave detailed description of how GMB was toppled, including how he was arrested in the Dodan Barracks, and also the travails of his family after the coup, especially that of his now late wife, Safina Buhari. Describing how Buhari was arrested, the writer mentioned how a "stoical" Buhari was found in his living room by the heavily armed majors and how they informed him that they have effected a change of government and that they were there to arrest him. GMB, according to the report, responded to the heavily armed officers with: "Why is there so many of you? One man is enough to arrest me and, in any case, one bullet is enough to do the job." The general requested for a permission to go and dress properly, which was granted by the young officers. He went into his bedroom and emerged later fully dressed in his military uniform. Before being taken away, according to the report, the general retorted to his captors: "I may no longer be the Head of State, but I am a superior general who still deserves to be respected!" The young officers smartly saluted the general and whisked him away! This further consolidated the hero status of the general in my mind.
The government of General Sani Abacha, in a credibility shopping effort, brought GMB from his post-detention retirement and appointed him as the head of the Petroleum Trust Fund (PTF) for the purpose of judiciously investing a portion of the proceeds generated from the sell of petroleum into the provision social services and infrastructural development. At that time when government's primary responsibility of taking care of the citizens welfare has virtually ceased, PTF brought a serious relief to the people and was a huge success. It was visible all over the federation particularly in health, education, agriculture and transportation sectors. The hero!
In late 1998, I came across a book written by a lady, Rosaline Odeh, titled "Muhammadu Buhari: the Nigeria's Seventh Head of State". The book was a biography of the general and it documented his rise in the military, the various military and political appointments he held as well as how he discharged each effectively. I particularly found very fascinating the book's description of how GMB, as the GOC of the 3rd Armored Division Jos, effectively dealt with the Chadian army's invasion of some Nigerian islands on the Lake Chad. The book detailed how, as the commander, GMB relocated from Jos to Maiduguri and how he daily goes to the front to ensure the operation is successfully executed. The Chadian were not only sacked out of the occupied Nigerian territories, but were chased several kilometers into the Chadian territory, something that nearly caused a rift between the general and the then civilian government of Alhaji Shehu Shagari. A hero!
2. A Savior (2000 – 2015).
The return of democratic rule in 1999 and the emergence of General Olusegun Obasanjo as the democratically elected president sees the North relinquishing power to the South after twenty years (1979 – 1999). While the return of democratic rule, after years of military dictatorship, was some sort of relief to the ordinary Nigerians, here in the North relinquishing power to the South created a sense of fear, anxiety and mistrust among majority of the people. Some actions/inactions of the OBJ government such as the mass retirement of mostly northern officers in the military that served political appointments, the alleged movement of military hardwares from the North to the South, the Sharia implementation agitations and the government's response to it, rampant ethno-religious violence in the North, alleged marginalization of the North in appointments in the military and the civil service, the OPC's series of violence against northerners in the Southwest etc, further aggravated the feelings marginalization and/or even persecution by majority of the people in the North.
It was in the above circumstances that some politicians here in the North begun to search for a leader from the region that can be put forward to led the region in its effort to both protect its interests and by extension rescue the nation from its seeming derailing under the OBJ government. With his history of integrity and patriotism, his sterling record of performance as PTF chairman and the widespread respect and admiration he has among the masses, GMB was the best person for the role at the time. Politicians, opinion leaders, intellectuals and even some of his retired colleagues in the military began to call for the general to join politics and rescue the country! He was promoted in newspaper articles, invited to deliver public lectures by universities and the Arewa House, invited to attend the declaration of Sharia by some state governors etc. By 2002, GMB that was known for seeing nothing good about politics and multiparty democracy, was convinced to join partisan politics by registering with the then opposition All People's Party (APP). He later admitted that the collapse of the Soviet Union in the 1990s, without a single shot fired, was the reason why he became a "converted democrat."
In the early 2000s the wind of Sharia implementation agitations was blowing fiercely in the Muslim North. After the declaration by Zamfara State, there was a lot of pressure on all governors in the region to follow suit and implement Sharia. On the other hand, quite understandably, the Christian community in the country were also afraid of the Sharia implementation and were resisting it by all the means at their disposal. The tension in the country was so high and palpable. President OBJ summoned a meeting of the Council of State to discuss the issue, among others. After the meeting, the then Vice President, Atiku Abubakar, informed the nation that the council had agreed that Sharia declaration be suspended across the country. GMB and some of the governors that attended the meeting publicly disassociated themselves from the announcement made by Atiku by insisting that no such decision was made by the Council. This singular action further endeared GMB to the people of the north. He was the only voice among the various former presidents from the region that was being heard in solidarity with the people of the region. A savior!
By 2003 GMB was on the ballot contesting for the office of the president on the opposition ANPP, while OBJ runs for the ruling PDP. With the feeling of marginalization and/or even persecution high among the people in the North, PMB was seen as the only savior that can save the region and by extension the nation from the "corrupt and inept" PDP government under OBJ. The love, confidence and trust people had for him was unimaginably fanatical. A savior!
After contesting and loosing the 2003 elections, the love people have for Buhari only increased. He contested and lost again to Umaru Musa Yar'adua in 2007. For the people, Buhari was being rigged out by the "forces of evil" that are against the emancipation of the Nigerian masses. The elections were no doubt everything but free and fair. But whether GMB at the time has enough national acceptability to win an election was out of concern to us, his teeming supporters. However, the existential threat that Boko Haram constituted to the North in particular and the nation in general under President Goodluck Jonathan, provided the necessity for a unity of purpose between the masses that supported Buhari over years and some of the elites that were against him. While the masses sees as their one and only savior and emancipator, the political elites saw him as the only formidable politician with a support base large enough to unseat a sitting president with an opposition merger. Against the odds, the savior made it in 2015! It was a historic, remarkable and exciting moment for millions of Nigerians that were tired of the status quo and yearning for positive change!
3. A President (2015-2023).
Now christened PMB, Buhari assumed office on May 29th, 2015 amidst unreasonably high hopes from most of the people that elected him to power. As a career opposition candidate, the president has vehemently criticised all the governments before him, condemning them for corruption, insecurity, poor management of the economy, high poverty and unemployment rate, fuel and power scarcity, bad education and health policies etc During his years of campaigns, he has made a lot of promises to immediately and effectively change things for the better if elected into office. Naturally, majority Nigerians expected nothing short of miracles from him.
With high hopes, acute and dwindling resources, a nation at war in many fronts, serious health challenges, endemic public sector corruption , PMB government started on a very bad and difficult footing. These, coupled with the president's slow approach to decision making, uncompromising attitude and poor oversight over subordinates etc all contributed to the terribly below expectation and disappointing outing of PMB as the president.
Unfortunately, from his speeches and body language, PMB seems to believe, and off course many Nigerians at the time, that having a honest president who will not steal or conspire with others to steal; a president who will give all the institutions and functionaries of government the freedom and the resources to discharge their duties, based on established laws and procedures, is enough to make the nation work again and rescue it from the precipice! As a leader, he seems to believe that in as much as he has done his best, by way of approving and providing what is needed to, for example, fight insecurity and terrorism, or fight corruption, or provide social intervention, or build roads, etc he has done his best and the people down the line of authority and responsibility should be held responsible and accountable for whatever failure that may arise. In short, in as much as he has done his own part honestly and patriotically, the people and the law should hold those who haven't done so responsible and accountable. Many of the people he entrusted make good use of this shortcomings of the president to do what they like. Either the law or history, or both, will certainly take care of this.
4. Sweet and Bitter Farewell.
As the president retires to Daura tomorrow, as his ardent supporter for many decades, I am both happy and sad for him. I am sad that the president has performed far below even the reasonable expectations Nigerians had on him in virtually all sectors. However, I am also happy for him that he has succeeded in living above board and returning home with his personal integrity intact.
I really don't mind the insults and curses some Nigerians are raining on the president at the moment – that is our convention. From Balewa to Buhari, no leader was spared of insults and curses while in power. We only celebrate our cursed leaders in nostalgia – after they left power.