The History Of Borno State Governor Professor Babagana Umara Zulum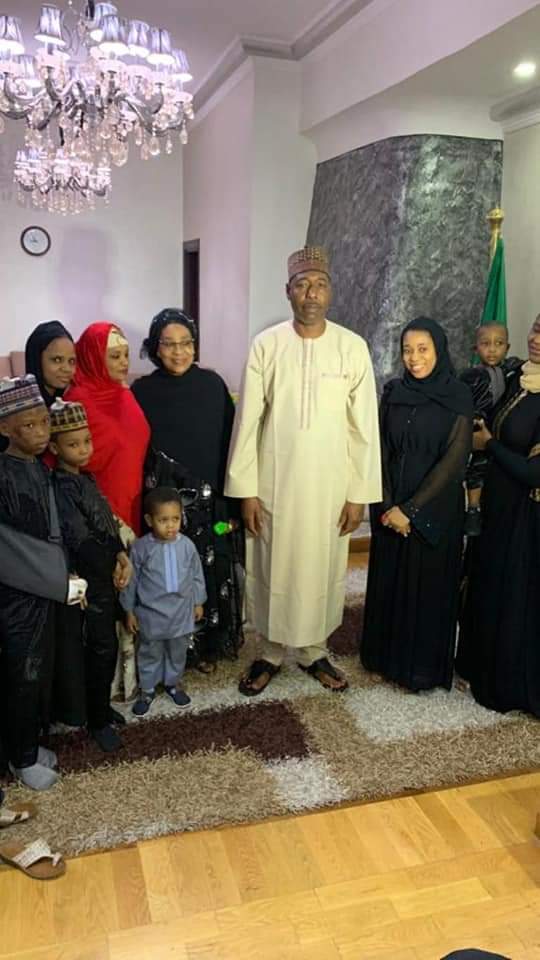 Borno state Governor, Prof, Engr. Babagana Umara Zulum.
1. He was born on 25th August, 1969 in Zulum Village of Mafa LGA.
2. He Hawked firewood and sponsored his education.
3. He became commercial driver and sponsored his education.
• Mafa Primary School 1975-1980.
• Government Secondary School, Monguno 1980-1985.
• Ramat Polytechnic, Maiduguri 1986-1988.
• University of Maiduguri 1990-1994.
• University of Ibadan 1997-1998
• University of Maiduguri 2005-2009
QUALIFICATIONS
a. Academic
i. Ph.D ( Soil and Water Engineering) 2009
ii. M.Sc. Agricultural Engineering 1998(Soil and Water in University of Ibadan)
iii. B,Eng. (AgriculturalEngineering) 1994
iiii. National Diploma in Irrigation Engineering 1988
v. General Certificate of Education 1985
vi. Primary School Certificate 1980
b. Professional
i. Member, National Institute for Policy and Strategic
Studies, NIPSS (mni)
ii. COREN Registered Engineer
iii. Nigerian Association of Technologists in Engineering
(FNATE)
a. Borno State Civil Service:
i. Borno state First Honourable Commissioner, Ministry of Reconstruction, Rehabilitation and Resettlement.
ii. Assistant Technical Officer, Borno State Ministry of Agric. 1989-1990
b. Borno State Unified Local Government Service
i. Senior Field Overseer 1990
ii. Technical Officer 1990-1992
iii. Senior Technical Officer 1992-1994
iv. Agric. Engineering 1994-1996
v. Senior Agricultural Engineer 1997-1999
vi. Principal Water Engineer 1999-2000
c. Teaching and Research Experience in the University
Teaching
Join the University of Maiduguri as an assistant lecturer in the year 2000. Undergraduate and Post graduate teaching courses include: Soil Science, Irrigation and Drainage Engineering, Soil and Water Conservation, Fluid Mechanics, Hydrology, Hydraulics and Introduction to Engineering Profession.
i. Assistant Lecturer University of Maiduguri 1998-2001
ii. Lecturer II 2001-2003
iii. Lecturer I 2003- 2008
iv. Senior Lecturer October, 2008-2011
v. Reader 2011-2016
vi. Professor 2016-Date
Research
18 years of research experience in the field of Soil and Water Engineering and supervision of undergraduate Students and 3 years' experience in the supervision of Post-graduate Students.
d. Rector, Ramat Polytechnic, Maiduguri 2011-2015
Responsibilities
Chief Executive Officer- Responsible for the general Administration of the Institution
H. UNIVERSITY SERVICE
1. Secretary Departmental Board of Agric. Engineering
University of Maiduguri 2000-2004
2. Member Faculty Board of Agriculture, representing
Faculty of Engineering, University of Maiduguri 2003-Date
3. Member Faculty Board of Engineering
University of Maiduguri 2000-Date
4. SIWES Coordinator, Department of Agric.
and Environmental Engineering 2000-2011
5. Member Engineering Workshop Rehabilitating Committee 2003
6. Staff Adviser (Students) Faculty of Engineering 2002-2011
7. Staff Adviser to the Borno State Students Union 2005-2011
8. Departmental Examination Officer 2008-2010
9. Deputy Dean, Faculty of Engineering University of Maiduguri 2010
10. Acting Dean Faculty of Engineering, University of Maiduguri, 2011
I. OTHER EXPERIENCES
1. One year national youth service corps in Katsina
Polytechnic as a Teacher 1994-1995
2. Service Provider on (Irrigation) and soil/water to Borno,
Yobe and Zamfara State Fadama development program. 2006-2013
3. Member, Governing Council, Ramat Polytechnic Maiduguri. 2009-2011
4. Consultant to the World Bank on a Study "Capitalization on
Small Scale Irrigation Project in West Africa; Mali,
Burkina Faso, Niger and Nigeria" September,2009-11
5. Consultant to International Water Management (IWMI)
On the Review of Irrigation Situation in Nigeria. 2010.
6. Resource Person to IFPRI for the Development of Study
Methodology on Irrigation and Mechanization in Nigeria. 2011
7. Consultant to the World Bank Nigerian Fadama 3 project on
Independent Assessment of the project activity at mid- term 2012
8. Co-chairman with UNDP Sector working group on Early Recovery Intervention Borno State.
9. Head, Implementing Partner for the Japan/UNDP Early Recovery and Social Cohesion Project 2016/2017.
10. Head, Empowerment and Livelihoods Support for the Victims of Boko Haram Insurgency in North-East Project 2016/2017. (JAPAN/UNDP Project)
11. Borno State Focal Person for the Recovery and Peace Building Assessment by WB, EU, UN and Government of Nigeria.
12. Borno State Focal Person on Post-RPBA activities by WB, EU, UN and Government of Nigeria.
13. Member National Steering Committee on the Implementation of the EU Support to Response, Recovery and Resilience Project in Borno State.
14. Chairman Technical Implementation Committee on the Implementation of EU-GIZ Resilience Projectg in Borno State.
15. Member Presidential Committee on handing over of Liberated Communities to Civil Authorities in Borno State.
16. Consultant on Capacity Building and Advisory Services Training of the FADAMA III World Bank Project to Fadama Users in Yobe State (2011-2013)
17. Consultant on Capacity Building and Advisory Services Training of the FADAMA III World Bank Project to Fadama Users in Kano State (2011-2013)
18. Consultant on Capacity Building and Advisory Services Training of the FADAMA III World Bank Project to Fadama Users in Zambara State (2011-2013)
J. EXTERNAL EXAMINATIONSHIP
1. External Examiner, Department of Agricultural Technology,
Ramat Polytechnic, Maiduguri. 2008-2011
2. External Examiner, Department of Agricultural,
Federal Polytechnic Bauchi 2011-Date
K. MEMBERSHIP OF PROFESSIONAL BODIES
i. Member Nigerian Society of Engineers Reg.no.10, 683
ii. Member Nigerian Institution of Agricultural Engineers M673/1999
iii. Registered Engineer (COREN) R.13773
iv. American Society of Agricultural and Biological Engineers Reg.No.10465336
L. COUNTRIES VISITED
1. United States of America
2. United Arab Emirates (UAE)
3. Canada
4. Spain
5. China
6. Saudi Arabia
7. Pakistan
8. Niger
9. India
10. Turkey
11. Zambia
12. Uganda
13. Gambia, The
14. Tanzania
15. Ghana
16. Burkina Faso
17. Mali
M. PUBLICATIONS WITH DATE
i. Journal Papers
1. Umara B., Yaji and A. Fannami (2004). Groundwater contamination in Damaturu, Nigeria. AZOJETE. Vol. 4: 45-51.
2. Babagana Umara, Jibrin Musa Dibal, Abubakar K. Isa (2007). Quality analysis of water from river Kumadugu for human consumption and irrigation sustainability. Journal of life and environmental sciences, Vol. 9(1.): 521-526.
3. Baba Gana, Jibrin M. Dibal and Andrew Jigumtu Kaya (2007): Intensity-Runoff Relationship on a Plot for Application in water harvesting in Semi-Arid Borno, Nigeria. J. Arid Agric. 17: 117-122.
4. J. M. Dibal, A. Dauda and B. Umara (2008). Benefit-cost analysis of potato irrigation scheduling in Samaru-Zaria, Nigeria. al-Mahram Journal of Trans-Saharan Studies, Unimaid. Vol. 4 (2).
5. A. S. Abdullahi, B.G. Umara, F.A. Adeniji, S. M. Musa and A. L.E. Mofoke (2009). The Influence of some soil properties on saturated hydraulic conductivity of soils in Maiduguri, Nigeria. JAET. Vol. 17 (1).
6. Umara B., A.U. Kawuyo and M.A. Yusufari (2010). Design of Waste Water Stabilization Pond for the University of Maiduguri. Arid Zone Journal of Engineering and Environment. Vol. 7: 67-77.
7. Jibrin M. Dibal, Babagana Umara, Habib Alkali and A. Abdullahi (2010). Response of Cowpea (Vigna unguiculata) in Semi-Arid Nigeria. Continental J. Agricultural Science. 4: 48-53.
8. Jibrin Musa Dibal, Baba Gana Umara and Yalwale Bashir Alhaji (2010). Effect of Mulching, Compaction and Irrigation Scheduling on the Performance of Okra (Abelmoschus esculentus) in a Semi-Arid Climate. International Journal of Agriculture, Vol. 2. (4).
9. B. G. Umara, A. S. Abdullahi and J. M. Dibal (2010). Re-advocating water harvesting for improved crop production in semi-arid Nigeria. Journal of Environmental Research and Policies, Vol. 5 (4)
10. Messers Umara B.G. Audu I, Ogedingbe K; Omobowale (2010). Development of Bamboo (Oxyttenanthera abyssinica) stem as irrigation pipe. Journal of Applied Science Engineering and Technology. Vol. 6 (1).
11. B. G. Umara, Y, Z. A. Gaji and J. M. Dibal (2010). Determination of water quality from wash bores in Nguro-Soye village for irrigation suitability. International Journal of Civil Engineering, Vol. 2 (1).
12. B.G. Umara, A. S. Mohammed and J. M. Dibal (2011). Evaluation of surface and ground water of Maiduguri, Nigeria for heavy metals toxicity. International Journal of Pure and Applied Science. Vol. 4 (1).
13. Dobboi Umar and Baba Gana Umara (2011). Solar energy for community development in north-east zone of Nigeria. International Journal of Pure and Applied Science, Vol. 4 (2).
14. Ali Umar Bashir, Babagana Umara and Jibrin Dibal (2011). Effects of organic matter on aggregate stability of some agricultural soils in semi arid region of Nigeria. International Journal of Engineering. Vol. 3 (3).
15. Ali Umar Bashir, Kola Ogedengbe and Babagana Umara (2011). Comparative effects of irrigation methods on the growth and yield of maize cultivars in semi arid Nigeria. International Journal of Agriculture, Vol. 3 (6): 2251-0222.
16. B. G. Umara, J. M. Dibal (2011). Variation of physical properties of Bamboo (Oxytenanthera abyssinica) stem along the culm height. Inter. Jour. Of Engineering. Vol 5 (2): 71-79.
17. B. G. Umara, F. A. Adeniji (2011). Analysis of the strength properties of Bamboo (Oxytenanthera abyssinica) stem. Global Jour. Of Engg. & Tech. Vol. 4 (2).
18. B. G. Umara, I. Audu and A. U. Bashir (2011): Performance evaluation of Bamboo (Oxytenanthera abyssinica) low cost micro irrigation lateral system. ARPN Journal of Engineering and Applied Sciences. Vol. 6 (5).
19. B. G. Umara, M.M. Aliyu, B.A. Umaru and A.S. Abdullahi (2012). Comparison of Four Empirical Models for Estimating Crop Evapotranspiration in Semi-Arid Nigeria. Australian Journal of Basic and Applied Sciences. 26-32.
20. B. G. Umara, A.D. Manasseh, A.B. Umaru and Abdullahi Abubakar Sadiq (2012). Potential of Plastic Drinking Straw as Emitters in Micro Irrigation Drip System Component. Australian Journal of Basic and Applied Sciences. 51-56.
21. A.B. Umaru, Y.I. Tashiwa, B.G. Umara, S.Y. Buba, A.H. Hong, A.S. Abdullahi (2012). Extent and remedy on gully erosion in Bangshika Area Adamawa State, Nigeria. Academic Research Journal International. 138-144.
22. Abdullahi AS, Ahmad D, and Umara B.G. (2012). Water Storage and use method in rural communities of Bauchi State, Nigeria. International Journal of Agricultural Sciences. Vol. 2(6). Xxx
23. Abdullahi AS, Ahmad D, and Umara Babagana (2012). Influence of lime materials to ameliorate acididy on irrigated paddy fields: A review. Academic Research Journal 3(1)413-420.
24. B.G Umara, Sangodoyin A.Y. and J.M. Dibal (2013). In-depth evaluation of potentials and utilization of ground water in north-eastern sub-region of Nigeria. International Journal of Advanced Scientific and Technical Research. 3:88-103.
25. F.A. Adeniji, B.G. Umara, J.M. Dibal, K.A. Otobo (2013). Determination of Compaction Characteristics of Maiduguri Soil. International Journal of Emerging Technology and Advanced Engineering. 3: 478-482.
26. F.A. Adeniji, B.G. Umara, J.M. Dibal, K.A. Otobo (2013). Determination of the Characteristic Particle Diameter of a road construction soil using intrinsic permeability formula. International Journal of Emerging Technology and Advanced Engineering. 3: 471-482.
27. B.G. Umara, A.T. Abdulrahim, Jibrin Musa Dibal and B.B. Shuwa (2013).Water Supply in Maiduguri: An Engineering Point of view. International Journal of Advanced Scientific and Technical Research. 3:80-87
28. Umara, BG., A.S. Abdullahi, J.M. Dibal and D. Ahmad (2013). Effect of Salts concentration on emergence and growth of Tomato (Lycopersicon esculentum) in Tropical Areas. International Journal of Engineering and Innovative Technology (IJEIT) 3(2).
29. F.A. Adeniji, B.G. Umara, J.M. Dibal and Obakplor, S.A. (2013). Water retention as a function of fine fraction of soil in a semi-arid environment. Australian Journal of Basic and Applied Science, 78(8):514-518.
30. Jibrin Musa Dibal, Baba Gana Umara and Ngwani, P.M (2013). Effect of Soil Compaction, Compost and Slopes on Runoff, Soil and Nutrient Losses Under a Simulated Rainfall In A Semi-Arid Environment. Biological and Environmental Sciences Journal for the Tropics. 10(3):219-224.
31. B.G. Umara, J.M. Dibal and I.U, Izuchukwu (2013). Determination of some mechanical and hydraulic properties of Biu Clayey soils, Nigeria. IJMER. Vol. 3 (5): 3281-3284.
32. J.B. Dibal, B.G. Umara and Rimanungra (2013). Water intake characteristics of different soil types in southern Borno Nigeria. International Journal of Science Inventions Today. Vol. 2(5): 502-509.
33. U.A. Kawuyo, B. Umara, A.A. Atiku and V.V. Simon (2013). Effect of tillage depth on tractor fuel consumption using off-set Disc harrow in sandy loam soil. Continental J. Engineering Science. 8 (2): 22-27
ii. Papers in Conference Proceedings and Seminars
1. Baba Gana Umara (2002): Groundwater contamination in Maiduguri, Konduga and Bama Towns of Borno State. University of Maiduguri, Faculty of Engineering, Seminar Series Vol. 2 (1).
2. Jibrin M. Dibal, Abdu Dauda and Baba Gana Umara (2006). Irrigation and the Society: A Review. University of Maiduguri, Faculty of Engineering Seminar Series. Vol. 4 (1).
3. B.G. Umara, A. U. Bashir and K.D. Maina (2010): Initial investment cost of a bamboo (Oxytenanthera 4abyssinica) micro irrigation stem. Proceeding of the fifth International Conference on Scientific and Industrial Studies Vol. 5 (5), Indoor theatre, University of Abuja FCT., Nigeria.
4. Jibrin Musa Dibal Babagana Umara and Gonimi, B.A. (2011): Effect of tillage systems and wood-chips mulching on the physical and hydraulic properties of sandy loam soil in a semi-arid environment. Proceedings of Sixth International Conference on Scientific and Industrial Studies. Arts Theatre Complex Auditorium, Benin State University Markudi, Nigeria. Vol. 6 (1).
5. Mohammed Yaji and Baba Gana Umara (2011). Predicting crop water requirement for onion (Allum cepa) using Blaney Griddle method in semi-arid Borno State. Proceedings of International Conference on Science and Sustainable Development. Porto Novo, Republic of Benin. Vol. 1 (10). pp141-147.
6. I.A. Sodangi, S. D. Joshua and B.G. Umara (2011): Growth, yield and weed suppressing ability of soybean (Glycine max (L.) merril) as influence by inter-row spacing at Maiduguri, Nigeria. Proceedings of the International Conference on Science and Sustainable Development. Vol. 2 (4). Sale Visuelle University Nationale Du Benin Abomey-Calaxyl Cotonou, Republic of Benin.
7. B.G. Umara, K.K. Katibi and F. A. Adeniji (2013). Estimation of seepage losses in irrigation canal: A case study of Gashua minor irrigation project Gashua, Yobe State, Nigeria. Proceedings of International Conference on Sustainable Development. 11 (4): 89-92.
M. LEARNED CONFERENCES/WORKSHOPS/ SEMINARS ATTENDED TO DATE
1. Grantee Global Forum, Bill and Melinda Gates Foundation, Dubai, 30th October to 3rd November, 2017
2. National Directorate of Employment, Entrepreneurship Development Programme held at Katsina, 21st-25th November, 1994.
3. Locally available feeds for livestock, workshop organized by Borno State Government, 1997.
4. Fourth International Conference of the Nigerian Institution of Agricultural Engineers held in Damaturu, Nigeria. September, 2003.
5. Nigerian Institution of Agricultural Engineers Conference: Damaturu, 2003
6. 16th COREN Engineering Assembly held in Abuja, Nigeria, September, 2007.
7. 17th COREN Engineering Assembly held in Abuja, Nigeria, September, 2008.
8. 18th COREN Engineering Assembly held in Abuja, Nigeria, August, 2009
9. Sensitization Workshop for Service Providers by the National Fadama Development Project, Borno held at Conference Centre, Borno State Ministry of Women Affairs, Maiduguri, Nigeria, 2006.
10. Psychosocial Skills Training Workshop for Representatives of Community-Based Organizations and Care Givers under the Global Fund Round 5 OVC Project, held in Lagos on 23rd-27th November, 2005.
11. Fourth Annual Conference of IRDI Research and Development Network held on May 5-8, 2009 at the Conference centre, University of Lagos, Nigeria.
12. Third African Regional Conference on Sustainable Development held on July 14-16, 2009 at the Coomassie Hall, Imo State University, Owerri, Nigeria.
13. International Workshop on Capitalization of Lesson Learnt in Small Scale Private Irrigation Development in West Africa held on September 23-26, 2009 at Pacific Hotel, Ouagadougou, Burkina Faso.
14. National Workshop on Small Scale Private Irrigation Development in Nigeria held on 2nd November, 2009 at Staff Development Centre, Independence Way off Airport Road, Kano, Nigeria.
15. Third African Regional Conference on Irrigation and Drainage held in Bamako, 29-5th Dec., 2011 Funded by National Fadama project.
16. Nigerian Institute of Agric. Engineers Conference: Buachi, 2012.
17. Nigerian Society of Engineers Conference Ilorin, 2012.
18. Nigerian Association of Technologists in Engineering (NATEWEX Lagos) 2013
19. Nigerian Association of Technologists in Engineering (CONFOTECH Lagos) 2013
N. CURRENT RESEARCH AREAS
1. Soil, Water and Atmospheric Pollution.
2. Participatory Irrigation Management.
3. Development of low-cost technology for sustainable Irrigation Development.
4. Integrated Strategies for Improved Crop Production in Semi Environment.
5. Renewable Energy for Sustainable Development
O. DISSERTATION AND THESIS
1. Development of Bamboo stem (Oxytenanthera abyssinian) for use in low-cost Micro Irrigation System. (Ph.D. Thesis).
2. In-depth Evaluation of Potentials and Utilization of Groundnut in North- East Sub-Saharan Nigeria (M.Sc. Thesis).
3. Drying of Tomato (Lycopersium esculentum), B.Eng. Project
P. NAMES AND ADDRESSES OF REFEREES
1. H. E. Alhaji Kashim Shettima
Executive Governor,
Borno State
2. Professor A. Y. Sangodoyin
Department of Agricultural & Environmental Resources Engineering,
University of Maiduguri.
3. Abdulkadir Kadai Usman
Federal Ministry of Finance,
FCT, Abuja
4. Dr. Abdu Dauda
Head of Department,
Department of Agricultural & Environmental Resources Engineering,
University of Maiduguri.
Sarkin Kano Alu Babba(1894-1903)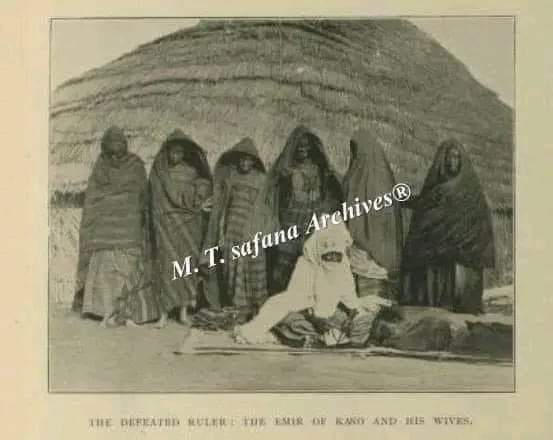 Aliyu Babba popularly known as Alu was believed to have been born in 1853. He was named after his maternal grandfather Sarkin Musulmi Aliyu Babba. He started his early education under the guidance of his mother Saudatu who taught him the Holy Qur'an. His other teachers were Mallam Babba Na Kofar Kwaru and Malam Mustapha Naibi of Yolawa. He studied fiqh (jurisprudence) and tafsir (commentary of the Holy Qur'an) under the guidance of these scholars. He advanced his studies at Madabo School where he studied Muktasar of Sidi Khalil the most advanced book on jurisprudence. The Madabo School specialized in this subject. He studied nahwu (Arabic grammar) and al-'Irab (syntax) with Mallam Usman Dan Shamaki.
He was the Waziri and the closest associate of the leader of the Yusufawa, Yusuf Dan Abdullahi. When the later died the Cucanawa skillfully stage-managed the ascension of Aliyu to the leadership of the group. He was the most knowledgeable and charismatic of the surviving sons of Abdullahi Majekarofi. It was also believed that Yusuf recommended him as his successor, because he was a grandson of Sarkin Musulmi Aliyu Babba Dan Muhammad Bello thus making it difficult for Sokoto to attack the Yusufawa. The two contenders to the leadership of the Yusufawa, Sarkin Dawakin Tsakar Gida Abbas and Dan Makwayo Shehu had no option other than to pledge allegience to their younger brother.
Alu triumphantly entered Kano on Wednesday 16th Safar 1312 AH (19th August 1894) after the defeat of Sarkin Kano Tukur, who was forced into exile. Sarkin Musulmi Abdulrahman's effort to reinstate Tukur failed while Alu consolidated his position as the new Sarkin Kano. There were reprisals and violent suppression of dissidents and criminals as a result of the militarization of the society by the civil war. This necessitated new appointments. The most prominent was Ahmadu, the elder brother of Alu who was appointed Waziri, which was the highest title. He also appointed Mahmud, Kwairanga, Sulaiman, Hamza, Abdussalam as Galadima, Madaki, Alkali, Makama and Sarkin Bai respectively. Ismaila al-Khatib the father of Walin Kano Sulaiman was appointed the Imam. He made innovations in the sarauta by instituting new slave titles the most prominent of which was that of the shatima Shekarau who was placed in charge of the famous weapon known as sango.
Alu was a brave and industrious warrior he invented the sango (explosive), which he used in his military engagements, he was nicknamed maisango. But other historians have suggested that he got this sango from Yoruba areas derived from the Yoruba god of thunder (sango) and that it was imported through Bida therefore it was not Alu's invention. Nevertheless he used it on his assault against the Tukurawa forces in Kano and on his subsequent enemies whom he fought as the Emir of Kano. Sango terrified horses and horsemen because it was new weapon with explosive sound.
The Damagarawa seriously threatened his authority. They invaded Kano twice in the first instance in 1313 AH (1896) they were heavily defeated but later in 1313 AH (1898) they retaliated and inflicted heavy casualty and defeat on Kano. Eventually Kano was relieved of their nuisance in 1316 (1899) when the French imperialist subjugated them. Alu was also able to withstand Ningi's aggressiveness, the Ningawa were defeated several times during his reign. The other external threats to his reign were Maradi and Hadejia when they took the advantage of the uneasiness caused by the Kano civil war. While Alu was consolidating his rule, the British were gradually conquering the Emirates of the Sokoto Caliphate. The first Emirates to be conquered were Ilorin and Bida in 1897. He was aware of these developments and British intentions and activities in various parts that later became Northern Nigeria. He wrote a series of letters to the Sarkin Musulmi and the Waziri on the activities of the Nasara (Christians) as the British were known to Muslims. He canvassed for hijra (emigration) that they should leave the country all of them.
In 1312 AH (29th January 1903), the British imperial expeditionary force left Zaria for Kano. They crushed the brave oppositions mounted by various towns and villages along their way to Kano with all brutality and barbarism. For example, they burnt the bodies of Sarkin Bebeji Jibril and seven others after murdering them to show example to the resistant 'natives'. When they reached Kano on 3rd February 1903, an unorganized but courageous resistance confronted them. Alu had gone to Sokoto but he was aware of the impending British imperialist invasion. The news of the conquest of Kano was brought to him by one Inuwa son of Ma'aji Yahaya and brother of Rahmatu who attempted to resist the invasion by setting the armory on fire. He was angry with the messenger and he ordered him to be imprisoned but was persuaded by the Waziri to release him. The sallama arrived later the next day.
It has been suggested that Alu opted for Hijra (emigration) to avoid bloodshed. His exodus was to east where he intended to perform the Hajj (Holy pilgrimage to Makkah). Sallama Jatau who was one of the leaders of the Kano forces that fought against the British invaders met him at Birnin Goga and informed him of the conquest of Kano. He also brought Kubura Alu's senior wife, the sallama later alleged that it was Kubura who made Alu to flee and he regretted that he had he known he would have killed her. Alu ordered his younger brother Galadima Mahmud to return his younger wife the daughter of the Sarkin Musulmi to her father. The Galadima was accompanied by Alkalin Kano Sulaiman and the Magaji Gari Keffi. In another version, it was reported that shamaki Harisu led the contingent to Sokoto. Probably Harisu knew the route better than the Sarki's brother. They were perhaps the only people who knew that the Sarki was going to emigrate. It has also been reported that the Sarki consulted two other individuals Maikano Buzu and Alhaji Baba who according to the story "offered to guide the Emir to Istanbul [Turkey]".
Alu left his forces at night. According to one of his slaves, Shehu Dan Jakadan Durmin Shura, three of them informed the sallama that the Sarki had fled. The sallama directed his horse holder to:
Go now and seek Dan Rimi, and at dawn tomorrow, just after first light, bid him to cause the gong to be sounded as if the Emir were still with us, and you, Usman Mabude [the man in charge of the supplies of gunpowder], see to it that the signal gun for saddling-up is fired off also'. Then Salama went off to the Emir's lodgings and called upon the Majidadi to say where the Emir was. He said the Emir had fled in the night.
In the morning the sallama addressed the warriors at Birnin Goga and informed them that the Emir had fled and that whoever wanted to rejoin his family in Kano should follow him and he told the Waziri, who was the next in hierarchy of the sarauta system after the Sarki, to take command but the later and insisted that the sallama should lead and that he would follow with the other Hakimai. The Sallama and the Dan Rimi were the greatest of the Sarki's slaves, according to Maitama Dan Makaman Dan Rimi who was an eyewitness "whenever the Emir rode with his army he was in front and then Dan Rimi and Sallama came behind. After them came the District Chiefs". The army moved and the Sallama "ordered the drums to beat with the Emir's drum roll so that it seemed still as if the Emir was there". When the people came forth thinking that the Sarki was present, the Sallama informed them again that: "The Emir has fled. What will you do? Whoever wishes to do so can go to Sokoto or anywhere else that he may desire.' And the people answered and said. 'We are going to Kano. Wherever you go, we will follow'".
Waziri Ahmadu and other prominent chiefs were martyred by the British invaders at Kotorkorshi and he became known as Mai Shahada (the Martyr). At that encounter when they met the British invaders Sallama told the Waziri after the first scouts have been killed "what should we do?" The Waziri replied: "What should we do? Why?" He had earlier made a similar observation and the Waziri had replied him: "Haba Salama! There is nothing for us to do but fight them. If we do not win today then we go under. Shall we postpone what we have begun?" And the Dan Rimi also agreed with the Waziri. Shehu Dan Jakadan Durmin Shura reported the encounter in which prominent Kano leaders were martyred:
Thereupon the whole force charged towards the soldiers on other side of the streambed but before we got there the soldiers started shooting, and Allah denied us good fortune. Most of our leaders, amongst them the Waziri, Salama, Mabudi and Yamu, the son of the Waziri all died during this charge.
Alu who was on his way to the East with letters of introduction from the Sokoto authorities addressed to Sarkin Gobir at Tchibiri asking him to grant Alu "safe passage". Ironically the Sarkin Gobir had never made peace with the Caliphate therefore it was not surprising that he detained Alu and informed the French who notified the British in Sokoto and then handed him over to them "a week after the fall of Sokoto". Nagwamatse reported Alu's capture that he saw him "in a small procession in the market through the Kware gate". According to the story he "was led by a British officer, and in the middle, unbound but riding on a mare with no bridle, and haltered to a trooper's horse was the Emir Aliyu of Kano". One of the British officers depicted Sarkin Kano after his capture and when he was paraded in Sokoto as "a silent, dejected tragic figure no doubt wandering what was going to happen next".
The British invaders decided to banish Alu to a distant location after his capture but it took them a year and two months before they decided to settle him at Yola, Adamawa Emirate and there is no available information on where he was kept for over year but it has been suggested that he "was perhaps kept at some British camps and forts including Wushishi where" Sarkin Zazzau Kwasau was also detained. Both Alu and Kwasau were exiled to Yola, which was under the Emirship of unpopular Bobbo Ahmadu. Sarkin Kano Alu and about 300 of his followers gained the sympathy of the populace who regarded him as hero for resisting the British. He lived like a second Emir. According to one narration when the Mosque was a state of disrepair he spoke to the Emir who was unable to organize volunteers and Alu quickly ordered his followers many of whom were big men and they repaired the Mosque.
The popularity of the exiled Sarkin Kano, his sympathy for those considered dissidents and his call for looking out for the promised Mahdi attracted the attention of the colonial authorities, including the High Commissioner Lugard who considered Alu's correspondences as intrigues, and even warned that he will exile him to a non-Muslim territory.
Both the Resident and the Emir of Adamawa were not comfortable with his continued presence in Yola and in September 1904 he was moved from Yola to Lokoja on the Niger-Benue confluence. While he was leaving Yola and bidding farewell he was reported to have told Lamido Bobbo Ahmadu "until you come". Five years later the Lamido was also exiled to Lokoja and then to Zaria and he lived for seven years in exile until his son Lamido Abba pleaded with the British and he was returned to Adamawa where he died in Yola in 1916.
At Lokoja the exiled Sarkin Kano Alu was virtually kept under house arrest and he was denied the freedom to see other exiled Emirs. Even his interaction was restricted for example Said bin Hayat the leader of the Mahdiyya was not allowed to visit him despite the fact that he was allowed to meet other exiled Emirs. Alu was thus considered a threat to the British colonial administration. But they did not prevent Sarkin Tijaniyya from interacting with him perhaps they did not consider the
brotherhood as dangerous to their domination as the Mahdiyya. This was despite the fact that Bashir had fought at Burmi along with Sarkin Musulmi Attahiru. Aminu, the son of Alu, married Zainabu the only daughter of Bashir. Both Alu and Bashir were maternal descendants of Sarkin Musulmi Mohammad Bello. Alu also gave his daughter in marriage to the Maigari of Lokoja (Chief of Lokoja). He died in Lokoja in 1926.
May his soul rest in peace…ameen
Gideon Okar: A Coup That Almost Wiped Out Babangida's Military Regime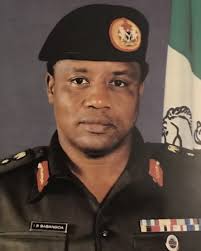 Abbas Yushau Yusuf
On April 22, 1990, a group of military officers attempted to overthrow the five-year regime of General Ibrahim Badamasi Babangida. Major Gideon Gwoza Okar, as he was popularly called, was said to be dissatisfied with his co-conspirators on how General Babangida was running the administration.
One of their main blunders was excising some parts of Nigeria when they made the radio announcement via Radio Nigeria Lagos. NIGERIAN TRACKER gathered that the attempt to overthrow Babangida was not only made by Gideon Gwoza Okar, but few months after his ascension to the seat of power at the then Dodan Barracks, Babangida's military regime caught his longtime old friend and a member of the association of Nigerian authors, Major General Mamman Jiya Vatsa, in an attempted coup. That coup led to Vatsa and his conspirators facing the firing squad, which was approved by the Armed Forces ruling council headed by General Ibrahim Babangida.
But all attempts to overthrow Babangida during his eight-year rule as Nigeria's President, Gideon Okar's coup was the bloodiest. Apart from the soldiers that were lost during the bloody mutiny, General Ibrahim Badamasi Babangida also lost his ADC, Colonel Usman Kakanda Bello. The loss of Usman Kakanda Bello by General Ibrahim Babangida almost signifies that the administration was about to be wiped out by Gideon Okar and his co-coupists.
Another serious blunder perpetrated by Gideon Okar and co was citing the appointment of Late Alhaji Ibrahim Dasuki, the 18th Sultan of Sokoto, as the reason for the coup. The coup also became scary to Babangida and even high-ranking members of the Armed Forces ruling council because, at the time of the sporadic gunshots that greeted Lagos Nigeria's former seat of power, the attempted coup did not leak, unlike other coups that leaked before they were foiled by troops loyal to the Government unless they were overpowered.
30 years After Gideon Okar Coup: What lessons for Nigeria
One of the reasons why the coup did not succeed was that Nigeria's former Chief of Army Staff, Late General Sani Abacha, mobilized troops on time and immediately quelled the coup. Strategic military formations across the country also dissociated from the Gideon Okar coup, like the 1st mechanized division in Kaduna and the Second mechanized division in Ibadan.
After the trial of Gideon Okar and his fellow conspirators, 41 of them were executed by firing squad in July 1990.
Nigeria's General Murtala Muhammad , Africa's Son who contributed to the Liberation of South Africa And Republic of Namibia.
By: Zubair A Zubair
Leaders spends time to read ,carefully read this article if you want to make a good leader . History: Throughout our history, Africa has had her own men and women as outstanding fighters for Liberation of Africa , One of them is late Nigerian Military President General Murtala Rufai Ramat Muhammed (8 November 1938 – 13 February 1976) was the military ruler (Head of the Federal Military Government) of Nigeria from 1975 until his assassination in 1976.
MILITARY CARREER: Murtala Muhammed joined the Nigerian Army in 1958. He spent short training stints in Nigeria and Ghana and then was trained as an officer cadet at Sandhurst Royal Military Academy in England, he subsequently took a specialized signals course in the tenth arm specialty of Signal at Carrerick Garrison. After his training, he was commissioned as a second lieutenant in 1961 and assigned to the Nigerian Army Signals that same year, later spending a short stint with the Nigerian No. 3 Brigade.
Assassination: Murtala Muhammed was killed, aged 37, along with his Aide-De-Camp (ADC), Lieutenant Akintunde Akinsehinwa, in his black Mercedes Benz saloon car on 13 February 1976, in an abortive coup attempt led by Lt. Col Buka Suka Dimka , when his car was ambushed en route to his office at Dodan Barracks, Lagos . The only visible sign of protection was a pistol carried by his orderly, therefore making his assassination an easy task.
HIS CONTRIBUTIONS TO LIBERATION OF AFRICA: In the case of Murtala Muhammad and South Africa General Murtala Muhammed recognized the political dimension of the South African liberation war, as shown in his masterful speech, Africa Has Come of Age, delivered at the OAU Summit in Addis Ababa, on 11 th January 1976. South Africa viewed itself as the protector of Western Civilization on the continent, embarrassing its Western sponsors with the crudity of its racist ideology. In its own version of the American Monroe Doctrine, it stated its right to dominate all of Africa south of the Equator. Subscribing to Bismark's geopolitical ideas, it regarded this area of millions of square kilometres as its 'legitimate sphere of influence', which endeared it to the then American Secretary of State, Henry Kissinger; another student of Bismarck's outmoded 19 th century doctrine. Given the international distaste for its racist policy, which made it a pariah, it insisted on having buffer states between its borders and the Equator, which would not challenge its apartheid policies. It therefore supported Portuguese colonialism in Angola and Mozambique, Ian Smith's racism in Rhodesia, and the neo-colonialism of the USA, France, Belgium and the UK in the other countries. Nations such as Tanzania, Mozambique, and to a lesser extent Zambia were subject to orchestrated terror, and Angola became the arena where the racists hoped to crush the challenge to its hegemony. Murtala Muhammed accepted this challenge, and harnessed the resources of his country to establish the freedom of Angola under the leadership of the MPLA. Murtala estagblished very forcefully that the fight was between African Nationalism, the right of the black man to freedom, and Western Imperialism which condemned the African to slavery for the past five centuries. There was no question of Apartheid South Africa fighting the political red herring of International Communism.
Democracy Day :Abba Risqua Murtala Muhammad Joins APC
Proof was the economic, military, and diplomatic support given to Apartheid by the US, which kept its huge African-American minority as second class citizens. Although Nigeria contributed money and some ammunition to the MPLA, its vital contribution was political. The OAU was a hodgepodge of nations from right, left and centre, which tended to adopt vacuous policies, the least common denominator in political terms, bland, uncontroversial, and unthreatening. One of these was the policy of giving equal support to all liberation movements, regardless of effectiveness or coloration. Since all the occupied territories which the OAU was committed to liberate had multiple 'liberation movements', it was possible for 'freedom fighters' to collect money from the organization's headquarters in Addis Ababa and spend it right there, in the expensive hotels of that great city. In the case of Angola, which the Summit was convened to discuss, Murtala showed not just the futility but also the danger of this policy. While the OAU was obliged to support the movements equally, the policy put no constraints on outside forces. Thus the USA, Mobutu's Congo, and South Africa allied with the FLNA and UNITA to destroy the MPLA, the movement which controlled most of the country, and had the resources to lead the country in the anti-imperialist struggle. In this situation Murtala demonstrated that this policy was a formula for inaction while imperialism did its worst. The open support given by racist South Africa to the FLNA and UNITA showed that these movements were beyond the pale, their alliance a threat to all Africans. His analysis also put the pro-Western majority in the OAU on the spot, because of the West's support for Apartheid's objectives in Angola and the rest of Southern Africa. His speech which capped a period of vigorous Nigerian diplomacy forced a basically conservative group to recognize the MPLA as the sole legitimate government in Angola. Culled from (Reflections on Nigerian Leadership: Murtala Muhammad By Patrick Wilmot Former Professor of Sociology, Ahmadu Bello University, Zaria, Nigeria).
HIS SERVICE : He (General Murtala Muhammad) was
1- Head of the Federal Military Government of Nigeria from July 30, 1973, until he was assassinated on February 13, 1976.
2- He sponsored The Southern Africa Relief Fund, launched in Nigeria in 1977, for public contributions in support of African liberation struggles, received over twenty million naira.
3- International Seminar on the Eradication of Apartheid and in Support of the Struggle for Liberation in South Africa, organised by the Special Committee against Apartheid in Havana from May 24 to 28, 1976
4- "Programme of Action against Apartheid", endorsed by the General Assembly, in resolution 31/6 J of November 9, 1976
5- International Conference in Support of the Peoples of Zimbabwe and Namibia (Maputo, May 16-21, 1977), organised by the United Nations in consultation with the Organisation of African Unity; World Conference against Colonialism, Racism and Apartheid in Southern Africa (Lisbon, June 16-20, 1977), organised by non-governmental organisations.
6- A study of United States policy towards southern Africa, prepared for the National Security Council in 1969 and classified secret, was published by the press in 1975. Throughout her history, Africa has had her own men and women who have shone forth as outstanding fighters for such a full life. We refer to giants such as Chief Albert Luthuli, Eduardo Mondlane, Amilcar Cabral, Kwame Nkrumah, Gamal Abdel Nasser, Mohammed V and others. AFRICAN LEADERS ACKNOWLEDGING GENERAL MURTALA MUHAMMAD CONTRIBUTIONS TO LIBERATION OF AFRICA STATES: O.R Tambo in August 1977 in Lagos eighteen month after Gen.Murtala Muhammad's assassination has these to say: We refer also to the late General Murtala Muhammed(2) who, hardly eighteen months ago in Addis Ababa, said, "when I contemplate the evils of apartheid my heart bleeds…". We did not know then that a month later Murtala Muhammed`s heart would bleed for the last time, through fatal wounds opened by the hands of crazed assassins. Neither did the world know then that five months later the blood of South African youth, men, women and children would flow in the streets of Soweto, Langa, Mameledi, Alexandra and other black ghettos at the hands of the same enemy forces. The enemies of progress were frightened by the fact that he actively led this great nation into the frontline of the struggle to destroy the apartheid regime at a time when that regime was trying to reverse the historical process in Angola, as it has attempted to do in South Africa, Namibia and Zimbabwe, away from the exercise of the right of peoples to self-determination, away from freedom from want and fear. Mr. President, this World Conference for Action against Apartheid has therefore an obligation to honour the memory of this great hero, to honour him in a manner befitting a man of resolute and revolutionary action. Speech at Crucial Stage in the Struggle for Liberation of Southern Africa – Statement at the World Conference for Action against Apartheid by O. R. Tambo, Lagos, Nigeria, 23 August 1977. GENERAL MURTALA MUHAMMAD'S SPEECH THAT SHOCKED THE WORLD: Here's the conclusion of his brilliant oration at the OAU Summit a month before his Death: "Africa has come of age. It is no longer under the orbit of any extra continental power. It should no longer take orders from any country, however powerful. The fortunes of Africa are in our hands to make or to mar. For too long have we been kicked around: for too long have we been treated like adolescents who cannot discern their interests and act accordingly. For too long has it been presumed that the African needs outside 'experts' to tell him who are his friends and who are his enemies. The time has come when we should make it clear that we can decide for ourselves; that we know our own interests and how to protect those interests; that we are capable of resolving African problems without presumptuous lessons in ideological dangers which, more often than not, have no relevance for us, nor for the problem at hand." This speech was a manifesto of African liberation, a guide to its future.
HIS SUPPORTS: The Government of Nigeria under General MURTALA MUHAMMAD as Military President gave Nelson Mandela £10,000 for his self keep when he travelled north from his apartheid hellhole. Over 6,000 South Africans Enjoyed Free Education sponsored by his Regime. He supported SWAPO Leader Dr Sam Nujoma of Namibia with weapons and Cash . After Namibia had gained Independence about two decades after his assassination. The Government of the Republic of Namibia Named a Road (express) before the fallen Nigerian Military Leader as a way to Immortalize his contributions to Namibia's Liberation.
The above story is compiled by
Zubair A Zubair, a Nigerian based columnist, Pan Africanist, and he could be reach through his Email: Zubairkano118@gmail.com