Sheikh Adam Abdullahi Al-Ilory (1917-1992):Nigeria's Islamic Scholar Who Wrote Over 100 Books And Journals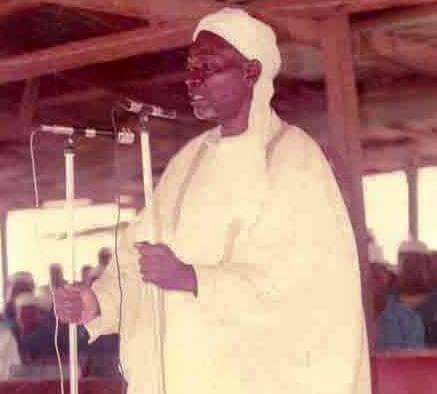 Shaykh Adam Abdullahi Al-Ilory, a native of llorin, was born in 1917 at Waza in Dendi Local Government of the Republic of Benin. His father was an Islamic Scholar, preacher and Imam of Waza in his life time.
Shaykh Adam himself was actually born during one of his father's Dawah activities in the birth place of his mother. At that time, his mother, Aishah, was a princess of the reigning king of the town. Sheikh Adam grew up in Benin Republic and started learning the Quran under his father until about the age of 13 when he returned with his parents to the city of llorin. He also studied under Shaykh Umar in Lagos and later furthered his studies under Sheikh Adam Nam'aji. After which a Kano born Islamic Scholar, he was sufficiently confident of himself and satisfied with his acquired knowledge so far.
In 1946, he travelled to Cairo and submitted himself for examination at Al-Azhar University. The results of the examination proved his confidence right as he passed with credits and was awarded the University's Certificate in Arabic and Islamic Studies that year. He then travelled to Mecca to perform that year's Hajji where through interactions with some scholars there, he was adjudged to be a brilliant and talented young scholar.
Shaykh also travelled widely. Apart from Egypt and Saudi Arabia, other countries visited in search of Islamic materials and exposure included Sudan, Senegal and Somalia where he also attended many conferences. Shaykh Al-llory founded Markazu't-ta limi l-Arabi al-lslami in the year 1952 at Abeokuta, Ogun State.
The institution later moved to Agege, Lagos State in 1957. The school was the first organized Arabic School with distinct physical structures of classrooms, hostels, mosques clinic and block of offices for teachers in Yorubaland. The school attracts students from within and outside Nigeria with graduates spread all over, occupying different posts while further spreading the message of Islam.

Shaykh Adam was a prolific writer and a multi-talented scholar. He wrote well over hundred books, journal articles and manuscripts on Islam and other related subjects. A lot of his books have been used as source documents for a number of B.A., long essays, M.A dissertations, Doctoral Thesis and articles in recognized journals.
His book, al-lslam fi nijiriya, is one of the most consulted references on the history of Islam in Nigeria by different scholars all over the world. Another book, misbau-d dirasat'l-Adabiyyah fi'd-diyari'n-nijiyyah is a text book for Arabic literature on Nigeria at University of llorin M.A. syllabus for Arabic. Shaykh Adam delivered several lectures within and outside Nigeria during his life time.
He led congregations at many international seminars organized by the Muslim Students' Society of Nigeria. He was regarded as the first person to present Friday Khutbah in both Arabic and Yoruba. Aside this, he conducted daily tafsir for about four hours in the morning periods of Ramadan and public lectures in the evenings.
BREAKING: Bandits Storm Primary School In Kaduna, Abduct Teachers, Pupils
Shaykh Adam was a renowned Islamic scholar of international recognition. He was a distinguished Muslim scholar who contributed immensely to the promotion of Islamic Dawah and to the progress of Arabic and Islamic education.
Shaykh Adam, a fearless and tireless preacher, founded the League of Imams in the South West and was its Secretary General till he died in 1992.His work while on earth still enjoys continuous relevance and referrals to date. He was the first scholar from llorin to bear Al-llory meaning Son of llorin. In recognition of his contributions to scholarship, the Egyptian government honored him in 1990 with the country's highest honor.
May Allah grant him janat firdaus.
Credit :Hamid Bakare.
24 Years After:Nigerians Remember Mysterious And Sudden Death Of Military Leader ,General Sani Abacha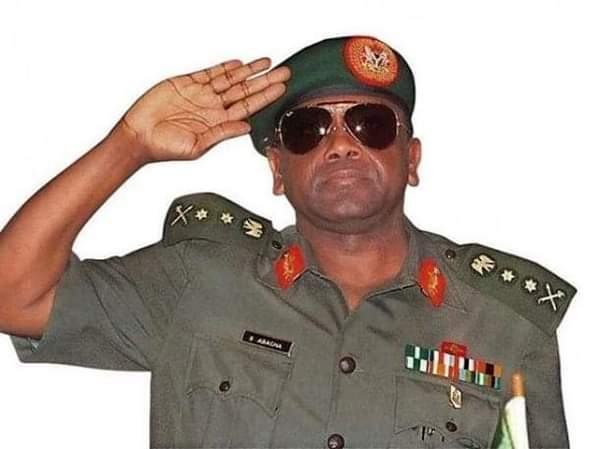 On June 8th 1998 a Monday for that matter, the Nigeria's military leader General Sani Abacha passed away inside the country's seat of power Aso Rock Presidential Villa.
By then the social media was not existing, but before noon on that fateful Monday rumours about his death have circulated across the country.
Even foreign broadcast stations announced the death of the Nigeria's helmsman based on speculation while awaiting the official announcement through radio NIgeria.
Finally before six PM the sign tune of radio Nigeria rented the airwaves and in a sympathetic tone the death of the head of Nigeria's federal military government announcement was made.

Nigerians from the North received his death with remorse but in Lagos and some south western states went in jubilation about the death of Nigerian leader.
June 8 1998: Why Announcement Of General Abacha's Death Was Delayed
General Abacha's rule which began from November 17th 1993 ended on June 8th, the day he went back to his creator.
But before his death, the country was thrown into confusion as it remains two month to the general elections when the country's president was about to be elected and the Head of state happened to be the only candidate of the five political parties.
The political parties that presented General Sani Abacha for transforming from Soldiers uniform to civilian are the United Nigeria Congress Party UNCP, Democratic party of Nigeria DPN, National centre party of Nigeria NCPN, Grassroots Democratic Movement GDM and CNC .
General Sani Abacha was buried on the same day at night at his residence located at Gidado Road Nassarawa GRA Kano after his funeral prayers led by the late Chief Imam of Kano sheikh Idris kuliya Alkali.
The Provisional ruling council PRC sat after the death and appointed the chief of Defense staff General Abdulsalami Abubakar as the new Head of state and on June 9th he assumed office.
Civil War:Did Awolowo Betrayed Secessionists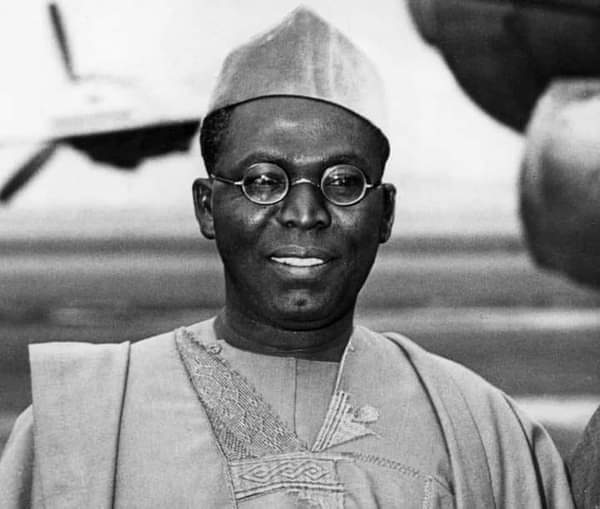 Frederick Forsyth in his 1969 book "The Making of an African Legend: The Biafran Story," argues:
Chief Awolowo had just returned from a visit to Colonel Ojukwu in Enugu and he had been able to witness for himself (which others scrupulously refrained from doing) the depth of feeling in the East. According to Colonel Ojukwu, Awolowo had asked if the East would pull out, and the reply had been it would not until and unless it was absolutely offered no other alternative.
After seeing the situation for himself, Awolowo sympathized with the sufferings of the Eastern people, and asked that if the East was going to pull out, he be allowed twenty-four hours forewarning and he would do same for the West. This he was promised. Later he got his forewarning, but by that time he had been swayed round by other attractions, and failed to fulfil his intent. From the point of view of the Yorubas it was a pity, for if Awolowo had stuck to his guns the Federal Government, unable to face two simultaneous disaffections, would have been forced to fulfil the Aburi agreements to the letter.

Biafran Civil War: How Ojukwu executed Ifeajuna
Had it done so, Nigeria would probably be at peace today, not as a unitary state of twelve provinces, but as a Confederation of quasi-autonomous states living in harmony.
===
Note:
On 1 May 1967 at the Yoruba Leaders of Thought meeting in Ibadan, Awolowo listed as one of his four imperatives for peace in Nigeria that: "If the Eastern Region is allowed by acts of omission or commission to secede from or opt out of Nigeria, then the Western Region and Lagos must also stay out of the Federation."
Defending Awolowo in his 2009 book "Awo: Unfinished Greatness," Olufemi Ogunsanwo posits:
Chief Awolowo has defended his conduct as far as the accusations against him on the 'Biafran question' was concerned. What was the main grouse against him as perceived by the avarage Igbo at the time? First, it was claimed that after the Igbos, led by Ojukwu, seceded from Nigeria, Awolowo refused to follow suit by taking the West out of the federation in May 1967. Instead of doing so when he had declared in Ibadan that if the East was pushed out, the West would quit the federation, he added the weight of his political acumen and expertise in managing the economy to help Gowon's administration to subdue the secessionists…
Chief Awolowo has refuted all these charges as a "blatant misrepresentation of the facts". First, he denied luring anybody to secession and war. He said his speech at the Yoruba Leaders of Thought meetin in Ibadan in May 1967 "could not and was not an invitation or a goading to secession or the dismemberment of the country". He stated that his 'Four Imperatives' speech contained nothing to suggest secession. All he said was that the East should not be bullied out of the federation. Was the East forced out? Awolowo argued that: "It insults the intelligence of the Igbos as a group to imply that they were heartened to opt for secession on the basis of my speech." On the contrary he had advocated on the eve of the war that: "The Eastern Region must be encouraged to remain [as a] part of the Federation".
He did not stop with mere admonishment and platitudes in his caution. He took the risk of travelling by road to Enugu in the middle of the crisis to lead a delegation to plead with Ojukwu to relent and take the cautious road to save precious lives on the battlefield. Ojukwu refused.
===
Obafemi Awolowo was Federal Commissioner for Finance and Vice Chairman of the Federal Executive Council in the Gowon government during and immediately after the civil war.
Nigeria's SG Ikoku,Who Aligned With Zik For The Struggle Of Nigeria's Independence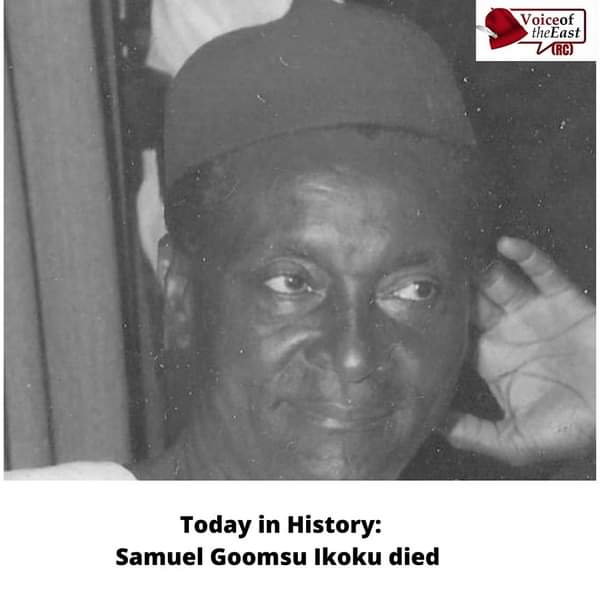 Born to Alvan and Grace Ikoku, Mazi Samuel Goomsu Ikoku was a trade unionist and politician. in 1946, As a student at University of Southampton, he supported Nigeria's independence movement led by Nnamdi Azikiwe, writing articles printed by the West African Pilot.
He was popular for famously defeating his father, Alvan at the March 15, 1957 South Eastern House of Assembly elections.
Memo Sacking Sheikh Khalid Betrays 2023 Obsession
Dr. Alvan Ikoku lost the election with 59 votes.
Alvan heavily frowned at it but later gave his son his full support to carry on and even provided funds for his re-election in 1961.
Alvan Ikoku is the man whose face is on the ₦10 note

They hailed from Arochukwu in Abia state.
Samuel Goomsu Ikoku died on 2nd April 1997 in Awka, Anambra State.
SG Ikoku is the author of Nigeria's Fourth coup D'etat a collection on the overthrow of Shagari's regime by soldiers on the 31st December 1983