Khalifa Muhammadu Sanusi II, A Phoenix Rises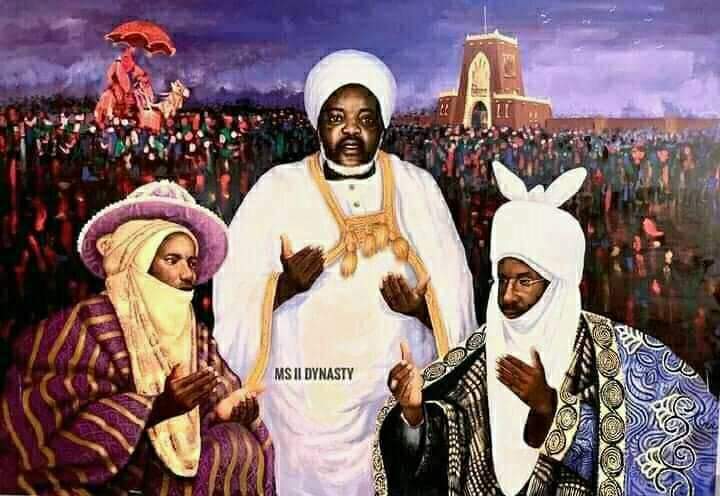 By Muhammad Abu Ihsan
The news has just come this morning, of the installation in Sokoto yesterday, of His Highness Muhammadu Sanusi II as the Khalifa of Tijjaniyya in Nigeria, after the reign of late Khalifa Isiaka Rabi'u, who had risen to the position after the demise of HH MSII's grandfather, Sarki Sir Muhammadu Sanusi I. Maasha Allah.
This is a very powerful spiritual and political position. Extremely so. It also comes with serious implications for the new Khalifa, and for governments, as well as for traditional leaderships around the country.

It compounds the Kano problem because Tijjanawa always projects their loyalty to the Tijjaniyya leadership, transcending all political and administrative boundaries. Since Kano is still a home of Tijjaniyya (as it is of Izala, and of Qadiriyya) the ascension of HH MSII to the leadership of Tijjaniyya in Nigeria seriously erodes the influence of Sarkin Kano Aminu Ado Bayero, and of any governor in Kano, as religious and political loyalty now go first to MSII.
Also, nationally, since Tijjaniyya is still the Islamic sect with the largest following in the Muslim North, and certainly the dominant theology in the Yoruba West, the religious and political influence of a dethroned emir, HH MSII, in Nigeria today, has grown substantially larger than it was when he was the Emir of Kano. His dethroned grandfather, Sarki Sir Muhammadu Sanusi I, although the leader of Tijjaniyya in Nigeria during his lifetime, had become ascetic after dethronement in 1963, and restricted himself, until his death, to personal spiritual asceticism without any public activity, even after the PRP government of Abubakar Rimi had made serious attempts to draw him out, after returning him into Kano territory (he chose Wudil) from exile.
However, with MSII active nationally and internationally in general public issues, in religious matters, in academic and intellectual engagements, and incorporate, as well as in multilateral engagements, his very high visibility, despite the limitations dethronement could have imposed on him, has just hit the stratosphere, and this is no exaggeration. For starters, elderly and revered Sheikh Dahiru Bauchi, a Tijjaniya behemoth who was in serious rivalry with the late Khalifa Isiaka Rabi'u, has no such issues with the new Khalifa MSII. If anything, HH MSII is regarded as a student and son by Sheikh Dahiru Bauchi. Similarly, another great Tijjaniyya leader of far-reaching influence all over Africa and the Middle East, Sharif Sheikh Ibrahim Saleh, Nigerian Muslim's Grand Mufti, plays a father role to HH MSII. It then means that the new Khalifa leads a fully unified Tijjaniya, whose call can pull both the Isiaka Rabi'u and Dahiru Bauchi millions into Kano Race Course, Murtala Square Kaduna, or the Eagle Square in Abuja.
Additionally, HH MSII has over the years, been quite close to the key ulama and followers of the Ahlus Sunnah side (Izala and Salafiyya), such that their continued cooperation and partnership can be taken as guaranteed. His strong disapproval for Shi'a and Shi'ism further enhances this relationship and partnership with the Ahlus Sunnah (Izala and Salafiyya).
It is also worth noting that the investiture of the Khalifa position, instead of holding in Kano, due to current constraints, but could have held in Kaduna, Abuja, Ilorin, or Ibadan, took place instead, in Sokoto. This is highly significant. The support of His Eminence the Sultan, while a boon, creates further problems because Sarkin Kano Aminu Ado, although hierarchically number three in the Sokoto Caliphate, and by protocol number four in Northern Nigeria, the recent butchering and subinfudation of Kano Emirate by Governor Ganduje has substantially diminished the current Emir, while the ascension of MSII to the position of the Khalifa of Tijjanniyya has compounded that problem. The excellent personal relationship between His Eminence the Sultan with MSII, something the dethroned Emir also has with quite a number of senior emirs, obas and obis around the country, all further elevate the status of MSII and unfortunately diminish the current Emir of Kano. This is potentially problematic and must be handled with extreme care.
Yesterday's event in Sokoto may have been understated and deliberately underreported, but it registers very high on the Nigerian political Richter Scale. Tijjaniyya is a monolithic political force in West Africa, from Yoruba land, through Hausaland, into Ghana, Niger, Mali, Burkina Faso, Senegal, Mauritania, and Morocco. It goes through Algeria, Tunisia, troubled Libya, Egypt, down into Sudan and Chad, and other parts of Muslim East Africa. The prestige and influence of the Khalifa of Tijjaniyya extend into these territories.
14th Emir of Kano set to relocate to Azare
With Buhari's popularity and support substantially diminished, reinforced by his entry into his lame-duck period before exiting office in 2023, Khalifa Muhammadu Sanusi II may just have emerged as the most powerful, and influential Nigerian, despite his dethronement as Emir of Kano, just a little over a year ago. Again, while this is significantly positive, it can also be quite problematic, unless those problem areas are carefully managed. Tension within Kano and its subinfudated satellites of Bichi, Rano, Karaye and Gaya, and especially with Sarkin Kano Aminu Ado, will continue. Also, for the remainder of his tenure, with Governor Ganduje and his small coterie of contumacious political allies and handlers, one of which, Abbas, is related to MSII.
Constitutionally, HH MSII, like every Nigerian, has the freedom of movement. He can therefore travel and move around freely in any part of Nigeria. He can settle and live in any part of the country. The Constitution guarantees him this fundamental right. But for the moment, without and legal compulsion, he has constrained himself to stay away from Kano. This is understandable. But with his ascension to the position of the Khalifa of Tijjaniyya, a position based in Kano since its creation, and with the inevitable pull on him of Kano's majority Tijjanawa for frequent presence and leadership, how long can the Khalifa keep himself away from Kano? And can Kano ever quietly receive Khalifa MSII, and not, literally bring out more than ninety percent of the citizens out into the streets to welcome him? "Ba a sarki biyu a gari daya" – there can never be two kings in one city/kingdom – according to an Hausa dictum. Are we going to see that in Kano?
From now on, wherever HH MSII goes in Nigeria and West Africa, he not only attracts bigger welcoming crowds than he did when he was emir, he also gets the reception of a head of state in some of those places. Especially in Ghana, Senegal, Niger, Morocco, and Sudan. Thanks to the spiritual and political power of Tijjaniyya leadership.
HH MSII must therefore ponder his new position, power and influence, and also take into cognisance his peculiar position of a dethroned emir of Kano. He should then evolve an appropriate administrative and protocol regimen that lessen, or ideally eliminate all possible jurisdictional conflicts with other leaders in their territories, most especially in Kano. Similarly, the government and traditional leaderships there should also evolve and adopt administrative and protocol flexibilities, accommodation, and general goodwill, for the sake of the people, and for a general peace, progress and security.
Wishing the new Khalifa of Tijjaniya in Nigeria a very peaceful and progressive reign.
Alleged Conversion Of Almajiris To Christianity: Breaching The Constitution And Parental Neglect
Abdulmutallib Mukhtar
I read from today's edition of Daily Trust how DSS rescued 21 almajiris from a house which is under the custody of ECWA church in Jos North. The almajiris were alleged to have been forcefully brought there from another state. After their rescue, the almajiris revealed how they were forced to learn and practise Christianity.
Keep aside the pluralism of Nigeria and remember how Plateau State has been suffering from crises for over two decades now. The major cause of these crises is undeniably attributable to religious divides.

Taking and camping children from another religion in the name of educating them without parental consent, especially when they're forced to receive religious instructions, take part in or attend religious ceremony or observance different from their own religion, is an act that clearly violates Section 38(2) of the Constitution of the Federal Republic of Nigeria, 1999 (as amended).
UK Govt to spend 6.2 million pounds on mutual accountability framework in Kano-FCDO
Therefore, the act of the Evangelical church is constitutionally wrong. It is unacceptable in the eyes of the law. More so, looking at the situation in Plateau State, it is completely unthinkable for the church to camp Muslim almajiris without the consent of their parents or guardians and teach them Christianity or force them to attend church services. This act is akin to throwing an ember into a tank of fuel.
Looking at the issue from another angle, it behoves any fair pen to tell truth to the parents of these almajiris. The remote places in the North still view almajiri system as a good way of learning, merely because of its ancestral tint. It is highly condemnable seeing little children roaming about the streets of our cities day and night, begging for food in the name of learning. Looking at the slavish lifestyle of almajiris in Arewa, it will not be surprising if someone acts in the belief that the parents of these almajiris have disowned them.
More strange news would continue to hit the headlines as long as the almajiri system remains what it is today. As life changes, people must adjust to take better breath.
Abdul Mutallib Muktar
Running Mate:The Malady Of Making A Mindless Mistake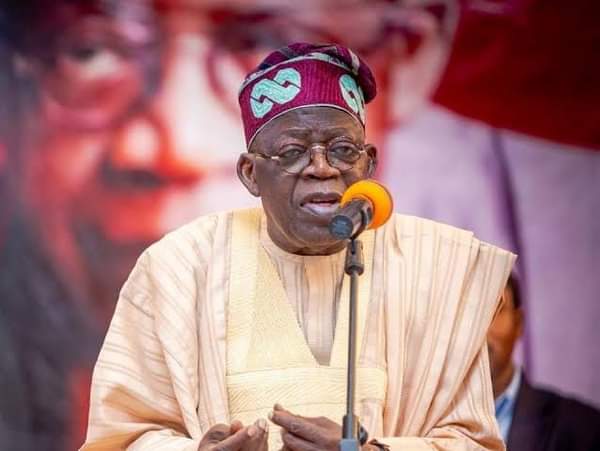 By Bala Ibrahim.
According to the dictionary, a running mate is an election candidate for the lesser of TWO CLOSELY ASSOCIATED POLITICAL OFFICES. I put the phrase, two closely associated political offices in capital letters on purpose, so as to compel the reader comprehend the closeness in the connection and correlation between the office of the principal and his deputy or vice.
It is also my ambition to make the principal realize the expected reckoning of the electorate, with regards the running of the two offices and how the occupants behave towards each other.

In short, while the choice of a running mate may be within the absolute control of the principal, because he or she would be his or her deputy, the consequences of his or her mistake in making a careless choice, could come with a combatant calamity.
Former President Olusegun Obasanjo has been hammering upon the nemesis of such mistake since he left office in 2007, and I think as patriotic citizens, we owe it a duty to draw the attention of those that have been elected to lead, to be not only canny, but circumspect in the choice of their running mates, and here, more attention should go to Asiwaju Bola Ahmed Tinubu, the Jagaba of Borgu, and the presidential flag bearer of the ruling party, the APC.
While Alhaji Atiku Abubakar, the Waziri of Adamawa, had since named Dr. Ifeanyichukwu Arthur Okowa, the incumbent Governor of Delta State as his running mate, for the 2023 Presidential election, Asiwaju Bola Ahmed Tinubu is still silent on who would be his authentic running mate in the battle.
In an attempt to beat the June 17 deadline for the submission of presidential and vice presidential candidates, some political parties submitted names of vice-presidential candidates or running mates, who they described as placeholders. The ruling APC and the Labour Party, LP, are the ones clearly caught in the web of this mess of a placeholder, in place of the running mate.
In the APC, Kabiru Masari, the party's Welfare Secretary was named as the running mate to Jagaba, Asiwaju Bola Ahmed Tinubu, while Dr. Doyin Okupe, the current Director General of the Peter Obi Presidential Campaign Council is submitted as the placeholder for Peter Obi, in lieu of a substantive running mate.
Whether the term placeholder would pass the legal test, and secure a place in Nigeria's constitutional and legal framework, is a task for the legal barons, but as public analysts and commentators, our task is to harp on the merit of making a careful choice, and the malady of making a mindless mistake, through the careless choice of a running mate.
For some times I have seized to be a fan of Obasanjo, because of his penchant for ridiculing everyone, and his self-appointed position of being the best God given gift to Nigeria, but when a man or woman keeps lamenting endlessly, on an issue that touches on patriotism, or selfless devotion to the support for one's country, it would be foolish to flout such a forewarning.
There is a Hausa proverb that says, "Idan kunne ya ji, to jiki ya tsira", whose literal translation is, when the ear hears, the body is safe.
Running Mate : Kwankwaso May Pick Wike Or Donald Duke
As a war veteran, and an indisputable patriot, that is prepared to defend his country against enemies or detractors, Obasanjo's position on
Nigeria is unchallenged. Of course he has his weaknesses, but compromising national unity is not amongst.
Chief Olusegun Mathew Okikiola Ogunboye Aremu Obasanjo was Nigeria's military Head of State from 1976 to 1979 and later the elected President of Nigeria from 1999 to 2007. In between the two tenures at the top, he served as a prisoner, after being convicted by a secret military tribunal for plotting to overthrow the government of General Sani Abacha in 1995. On his release and pardon by the regime of Gen. Abdulsalami Abubakar, Obasanjo was washed into the PDP and promoted to the position of an elected President.
On the advise of his backers, Obasanjo chose Atiku Abubakar, as his running mate, or Vice Presidential candidate for the 1999 presidential election. Together, they emerged victorious, and ran the offices of the President and that of the Vice President almost in conformity with the dictionary ambition of the phrase, CLOSELY ASSOCIATED POLITICAL OFFICES.
However, pursuant to his satanic scheme for a third term in office, beyond the second term that should expire in 2007, which runs contrary to the provision of the constitution, and which Atiku Abubakar fought tooth and nail, the relationship between Obasanjo and Atiku has been everything but wholehearted.
As Nigerians await the final decision of Tinubu on who would be his running mate, Obasanjo, Tinubu's kinsman, though one that always takes an opposite position, has once more voiced out his grief or sorrow, with special reference to the two mistakes he made in life. The first was the choice of his running mate , while the second was his refusal to accept an asylum when he was told that the late Head of State, Gen.Sani Abacha, wanted to arrest him.
We don't know what repercussion would have come had he succeeded in the third term plot, which his running mate aborted, but he clearly paid on his refusal to accept an asylum abroad.
So on the subject of choosing a Vice Presidential candidate, and in order to avoid lucid lamentations, occasioned by the malady of making a mindless mistake, I would advise Asiwaju Bola Ahmed Tinubu, to discard his political disagreements with Obasanjo, and take serious the issue of who becomes his authentic running mate.
"Idan kunne ya ji, to jiki ya tsira",
Nigeria And The Permanent Partnership With Paucity Of Power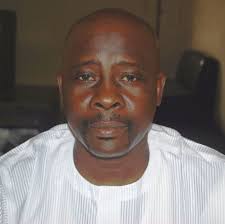 By Bala Ibrahim
We woke up to a bad news this morning, saying, the residence of a close friend was razed to the ground by fire in Kaduna. This is the second time within a short spell, and the same stroke of bad luck had similarly visited another residence of the same person in Katsina. God can't be wrong, and only HE knows why, but the physically assessed cause is attributed to electric inverter malfunction.
In Nigeria, because of the permanent paucity of power, the use of electric inverters has since become a necessity, particularly with the high cost of diesel, that is making the use of generators almost impossible. Those who can afford it, are compelled to install electric inverters, that convert direct current to alternating current for power supply in the house or office.
But from the look of recent happenings, this alternative source of energy is coming at a high price, because of the frequent cases of fire, occasioned by the permanent paucity of power.
Because the Nigerian power sector is so problematic, on coming to power, PMB made a promise to overhaul the system for the better. As a result, billions of dollars were spent on power, and many ministers and technocrats have come and gone, but the result seems the same: permanent partnership with darkness.
Successive stakeholders in the resuscitation exercise have talked about the privatisation of the sector, in a way that would give flexibility to the introduced lexicons like the GENCOS, DISCOS and TCN, but alas, the result seems the same: permanent partnership with darkness. And now the frequent visits of fire.
Nigerian Army Major Commits Suicide, Military Denies Rumours That He Was Under Investigation
The mystery of power supply in Nigeria got to a point where a former Minister of Power, Zainab Kuchi, was once quoted as telling a South African delegation that evil spirits were preventing the country from achieving sustainable electricity supply. In her wisdom, Kuchi recommended that all hands must be on deck to collectively exorcise the demons in the sector.

"We must resolve to jointly exorcise the evil spirit behind this darkness," –Kuchi.
But in spite of all the promises made, and the volume of money pumped, Nigeria seems to be moving from bad to worse in power supply, it seems.
I read somewhere, a statement credited to the PDP presidential flag bearer, Alh. Atiku Abubakar, viz:
"The darkness that has enveloped the nation in the last couple of days with the collapse of the national grid is a metaphor for the collapsing state of our nation: collapsing unity, collapsing security, collapsing economy, collapsing education, collapsing well-being and collapsing value of human life and dignity. My expectation is that Nigerians will collapse the ruling APC in kind via the ballot and enthrone a viable pathway for the New Nigeria of our dreams that will be united and stable, prosperous and awash with opportunities; secured and inclusive. As One, we can get it done".
I also read some where, some remarks, credited to the General Secretary, Electricity Union of Nigeria, Joe Ajaero, which clearly comes like a direct response to the comments of Atiku, thus:
"17 OUT OF 18 COMPANIES YOU SOLD UNDER PRIVATIZATION IN 1999 ARE YET TO BREAK EVEN, YOUR THREE-POINT AGENDA IS DEAD ON ARRIVAL. Today Osogbo Steel Rolling Mill is a glorified warehouse, what has been the performance indices of Generation Companies (GenCos) and Distribution Companies (DisCos) in the last eight years? 17 out of the 18 enterprises Atiku sold in the power sector, none is yet to break even. The Federal government has pumped about N2 trillion as subvention to the privately owned companies in the power sector, yet power generation has nose-dived from 4,000MW to 2,000 MW in nine years".
The Union was quick to describe the three-point agenda of Atiku Abubakar, whose ambition is the privatization of refineries, rail sector, transmission company of Nigeria (TCN) and breaking the monopoly of all other infrastructure operations, as dead on arrival, asking Atiku to tell Nigerians, how many of the over 60 enterprises privatized under his chairmanship of the National Council on Privatization (NCP) in 1999 are functioning optimally today.
However, in something reminiscent to a respite, the Chairman, Nigerian Electricity Regulatory Commission (NERC), Mr. Sanusi Garba, has announced to the press yesterday, that Nigerians would witness improved power supply from July 1st, following renewed efforts by industry stakeholders.
Garba said there was a meeting, which was attended by top officials of NERC, Transmission Company of Nigeria (TCN), Generation Companies as well electricity Distribution Companies, wherein an agreement was reached between the Gencos, TCN and the 11 DisCos that would guarantee the generation, transmission and distribution of an average of 5,000MW of electricity daily to customers effective July 1st. He said the contract would be binding on all the players across the sector's value chain, with the stipulation of penalties for any party that defaults on the new arrangement.
How far the government would go in the fulfilment of this promise, remains to rescue the rift, between a miracle and a mirage.