The Origin Of "Mammy Market" In Army Barracks (Mammy Ochefu)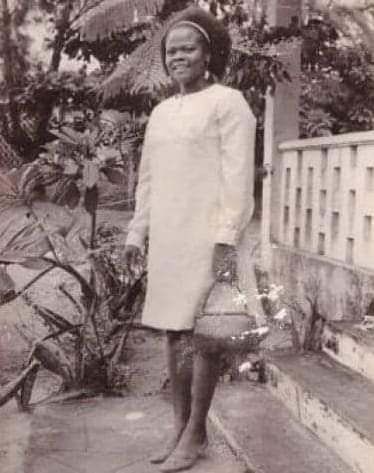 It was in 1959. Mammy Ode, a young girl from Jericho-Ugboju in the present Otukpo Local Government Area of Benue State, was married to Anthony Aboki Ochefu, a young Non-Commissioned military officer, who had just been posted to Enugu from Abeokuta.
They were quartered at the Army Barracks, Abakpa, Enugu. To beat idleness and perhaps earn some money to support her young family, Mrs. Mammy Ochefu established a soft drinks business. She prepared gruel, which is called umu or enyi in Idoma, or kunu in Hausa, for sale to soldiers. She soon became popular with her stuff as soldiers trooped to her house to buy enyi. Some of her best customers were officers, who always sent their batmen to buy some of the gruel for them, Monday through Friday.
Somehow, one of the Non-Commissioned Officers, the RSM, did not flow with the enthusiasm, which Mammy's gruel generated among other military men in the barracks. He complained that the stuff was attracting flies into the barracks and ordered Mrs. Mammy Ochefu to stop its production and sale.
Though surprised and disappointed at the order of the RSM, she stopped the production and sale of enyi. Her husband, not being an officer at the time, could not challenge the order of the RSM.

Remain in war mode, red alert denied Bandits attack — Buratai tells Army
For weeks, Mrs. Mammy Ochefu agonized over the fate of her business, just as officers and men of the Nigerian Army who enjoyed her enyi because of its freshness and nutritional value lamented the situation.
From several quarters, pressure mounted on the RSM for a reversal of the order. After a while, he succumbed to the pressures and directed that a section of the barracks be reserved for Mrs. Mammy Ochefu to produce and sell her enyi. Her joy knew no bounds.
Few days after, a section of the barracks was given to her. She built a small shop and soon, her business began to boom. Most of her customers booked for their shares in advance. Before noon, she would have finished selling the available enyi for the day.
Soon, other women in the barracks tapped into her fortune and started selling other items. It was not long before that portion of the barracks became known as Mammy Market. It also became a policy to establish markets inside or near military barracks in the country, initially for the exclusive use of officers and men.
Today, no visit to Abuja, the Federal Capital City, is complete without a taste of fresh fish in one of the Mammy Markets, especially the one attached to Abacha Barracks. Similar markets attached to paramilitary barracks are also called Mammy Markets.
After the coup that overthrew General Yakubu Gowon, Anthony Aboki Ochefu, then a Colonel, was posted to East Central State as Military Governor.
So Mrs. Mammy Ochefu and her husband returned to Enugu as the First Family; she sometimes visited the site where Mammy Market started about sixteen years earlier It must be stressed too that in retirement, Colonel Anthony Aboki Ochefu and his wife incorporated a company, Mammy Markets, which was into haulage and trading. Mrs. Mammy Ochefu is alive and lives at Otukpo as one of the prized legends of our time."
Source: Nairaland (Maj Gen Kaleosho rtd, former Comdt TRADOC)
Photo credit: WhoToldyouBlog
Civil War:Did Awolowo Betrayed Secessionists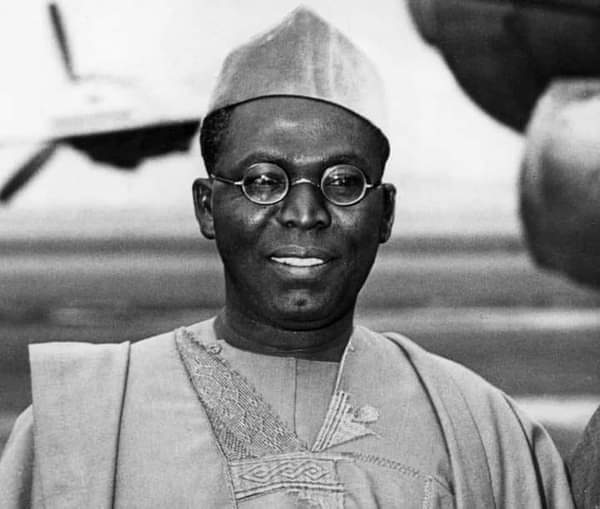 Frederick Forsyth in his 1969 book "The Making of an African Legend: The Biafran Story," argues:
Chief Awolowo had just returned from a visit to Colonel Ojukwu in Enugu and he had been able to witness for himself (which others scrupulously refrained from doing) the depth of feeling in the East. According to Colonel Ojukwu, Awolowo had asked if the East would pull out, and the reply had been it would not until and unless it was absolutely offered no other alternative.
After seeing the situation for himself, Awolowo sympathized with the sufferings of the Eastern people, and asked that if the East was going to pull out, he be allowed twenty-four hours forewarning and he would do same for the West. This he was promised. Later he got his forewarning, but by that time he had been swayed round by other attractions, and failed to fulfil his intent. From the point of view of the Yorubas it was a pity, for if Awolowo had stuck to his guns the Federal Government, unable to face two simultaneous disaffections, would have been forced to fulfil the Aburi agreements to the letter.
Biafran Civil War: How Ojukwu executed Ifeajuna
Had it done so, Nigeria would probably be at peace today, not as a unitary state of twelve provinces, but as a Confederation of quasi-autonomous states living in harmony.
===

Note:
On 1 May 1967 at the Yoruba Leaders of Thought meeting in Ibadan, Awolowo listed as one of his four imperatives for peace in Nigeria that: "If the Eastern Region is allowed by acts of omission or commission to secede from or opt out of Nigeria, then the Western Region and Lagos must also stay out of the Federation."
Defending Awolowo in his 2009 book "Awo: Unfinished Greatness," Olufemi Ogunsanwo posits:
Chief Awolowo has defended his conduct as far as the accusations against him on the 'Biafran question' was concerned. What was the main grouse against him as perceived by the avarage Igbo at the time? First, it was claimed that after the Igbos, led by Ojukwu, seceded from Nigeria, Awolowo refused to follow suit by taking the West out of the federation in May 1967. Instead of doing so when he had declared in Ibadan that if the East was pushed out, the West would quit the federation, he added the weight of his political acumen and expertise in managing the economy to help Gowon's administration to subdue the secessionists…
Chief Awolowo has refuted all these charges as a "blatant misrepresentation of the facts". First, he denied luring anybody to secession and war. He said his speech at the Yoruba Leaders of Thought meetin in Ibadan in May 1967 "could not and was not an invitation or a goading to secession or the dismemberment of the country". He stated that his 'Four Imperatives' speech contained nothing to suggest secession. All he said was that the East should not be bullied out of the federation. Was the East forced out? Awolowo argued that: "It insults the intelligence of the Igbos as a group to imply that they were heartened to opt for secession on the basis of my speech." On the contrary he had advocated on the eve of the war that: "The Eastern Region must be encouraged to remain [as a] part of the Federation".
He did not stop with mere admonishment and platitudes in his caution. He took the risk of travelling by road to Enugu in the middle of the crisis to lead a delegation to plead with Ojukwu to relent and take the cautious road to save precious lives on the battlefield. Ojukwu refused.
===
Obafemi Awolowo was Federal Commissioner for Finance and Vice Chairman of the Federal Executive Council in the Gowon government during and immediately after the civil war.
Nigeria's SG Ikoku,Who Aligned With Zik For The Struggle Of Nigeria's Independence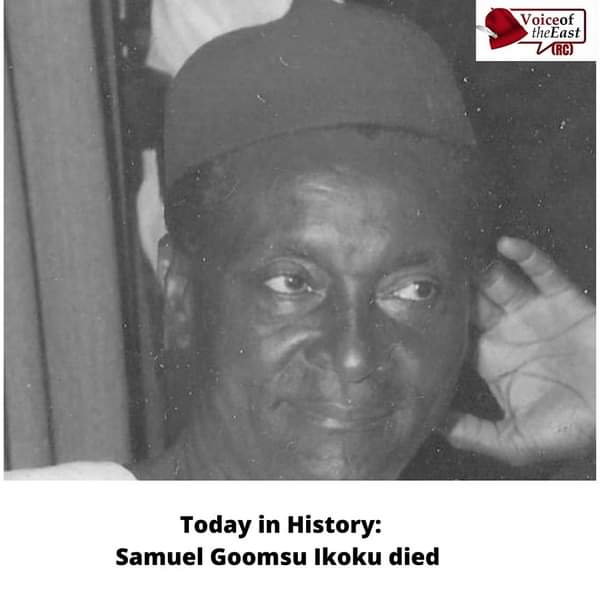 Born to Alvan and Grace Ikoku, Mazi Samuel Goomsu Ikoku was a trade unionist and politician. in 1946, As a student at University of Southampton, he supported Nigeria's independence movement led by Nnamdi Azikiwe, writing articles printed by the West African Pilot.
He was popular for famously defeating his father, Alvan at the March 15, 1957 South Eastern House of Assembly elections.
Memo Sacking Sheikh Khalid Betrays 2023 Obsession

Dr. Alvan Ikoku lost the election with 59 votes.
Alvan heavily frowned at it but later gave his son his full support to carry on and even provided funds for his re-election in 1961.
Alvan Ikoku is the man whose face is on the ₦10 note
They hailed from Arochukwu in Abia state.
Samuel Goomsu Ikoku died on 2nd April 1997 in Awka, Anambra State.
SG Ikoku is the author of Nigeria's Fourth coup D'etat a collection on the overthrow of Shagari's regime by soldiers on the 31st December 1983
Ejoor:The General Behind Nigerian Army Logo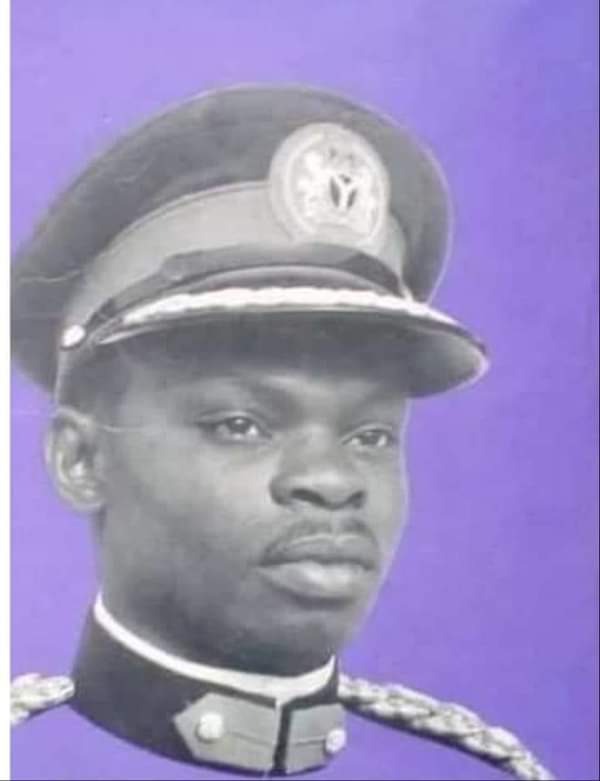 I Present to you, the Man behind the written statement on Nigeria Army logo "نصر مناالله " (Nassurul Minnal'llah) meaning "Victory is from Allah(GOD) Alone".
His Name: General David Ejoor.
A Nigeria by Birth, A True Blood of Niger Delta, A Christian, and a Patriotic Nigeria.
Little of how he comes about the Arabic Inscription on Nigeria Army.

In His Book Tittle: Reminiscences
He said and i quote, " Looking at all the world Navy, Air force has same logo pattern, but Nigeria Army flag was just having palm tree as a logo then which was before independent". I always rejected the ideas but since then I wasn't an army officer and i have no power over it such i left it ideology".
"In 1903, I remembered the battle between the British and the the sultan of Sokoto, which flag of sultan of Sokoto has an Arabic inscription, which took me long before I know the meaning but at the end, i learnt, it means, (Victory is from God Alone)".
What British has as a logo was Regiment colour shade, after i was given a chance to design a new logo for Nigeria army which was after independent, I incorporate the Arabic inscription in to army badge to represent Defence. Because during 1903 battle of Sultan of Sokoto with British Army, the Sokoto Army become stronger and unstoppable by saying "Victory is From God Alone". These was the ideas and it was 99% accepted by the Nigeria Government.
He also said, "Nigeria after independent need a very strong bond to keep all region together as one nation, so the idea was fully welcome and that was how i come about the Arabic inscription.
Gunmen Attack Final Year Student At Birnin-Gwari,Kills 7
The funny part of it was, presenting the Arabic inscription without knowing the meaning but after discovering the full meaning i become stronger because I knew those Sokoto army can't chant a word without a strong meaning backing it.