Governor Yahaya Bello's Thuggery Against Dangote Cement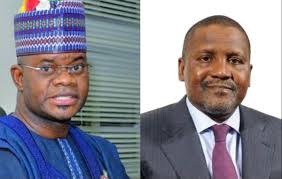 Ali Abubakar Sadiq
Before i delved into the issue proper, we need first to understand how Governor Yahaya Bello's mental furniture is arranged. I believe no one will disagree me that as much as his youthful vigor and exuberance, he exhibit equal energy in clamoring over controversies. He is a governor that can publicly flaunt his disregard for the law, considering he was once reported to have register twice with INEC and we all know double registration is against the law.
But to me his greatest absurdity was at its height during the Corona Pandemic when on June 30, 2020, he alleged that COVID-19 is an artificial creation aimed at causing fear and panic among people. And he went ahead to rejected N1.1bn support fund from the World Bank because of his belief that COVID-19 is a "glorified malaria".

In defense of his view he told the world "I rejected the World Bank fund because I do not believe in COVID-19. Even the five cases reported in Kogi State is an NCDC creation" He also condemned the use of the vaccine, saying it is meant to kill people.
A statement even his comrades-at-arms, at the Nigeria Governors Forum quickly dissociated itself from. His other shortcomings, like most politicians, is he's surrounded by sycophants that chose only to tell him what he wishes to hear.
Breaking: ASUU Suspends 8 Month Strike
During the recent Obajana furore, Dr. (Mrs) Folashade Ayoade, the Secretary to the Kogi State Government and Chair of the Technical committee that was saddled with the responsibility to evaluate "The Legality of the Alleged Acquisition of Obajana Cement Company Plc by Dangote Cement Company Limited" said "The claimed transfer of Obajana to Dangote Industries Limited was "invalid, null and void."  And goes on to contradict herself by saying "Kogi State Government should take steps to cancel the EXISTING seven Certificates of Occupancy in the name of Dangote Cement Company." While also acknowledging that "Agreement between Kogi State Government of Nigeria and Dangote Industries Limited, dated 30th July 2002 and supplemental agreement dated 14th February 2003…are all invalid, null and void" and also added "All the transfer process of the share capital to Dangote from Obajana by the previous administration was without any law backing it by the state House of Assembly,"
In any society led by sensible leadership, dispute resolution always follow sane and legal channel and as enshrined in the MOU between Dangote and Kogi State, a clause called for arbitration in case of any dispute. Whenever dispute arbitration failed, there is always an alternative route through legal redress. But Kogi State government under Yahaya Bello prefer to use thuggery and intimidation against the company instead of rule of law.
To go down memory lane, beginning with a prayer to the departed soul of two-time governor of Kogi state, Prince Abubakar Audu, whose legacy led to the rise of Obajana Cement Company as one of the largest cement company not only in Nigeria but the African continent.The company was a brainchild of Abubakar Audu conceived during his first tenure in 1992. His dream was to make Obajana a household name in the world (God has granted him that wish) thus he registered a company under that name for Kogi State government. Successive governments for a decade between 1992-2002, failed to capitalize the company and make it up and running.
Abubakar Audu resurrected his pet dream during his second tenure and in 2002 approached Dangote to come and make Obajana Cement company a reality. After series of meetings and negotiations, Dangote added Obajana Cement under the umbrella of its Dangote Cement (that already have the former BCC under its umbrella) through an acquisition arrangement that concessed 90% share for Dangote and 10% share for Kogi State in which 5% stake is for the state government and the other 5% for its citizens interested in investing therein. Dangote was allowed to use the Obajana name as a vehicle of its investment.
It was also agreed that Dangote shall be granted tax relief and exemption from levies and other charges for a period of 7 years to stabilize the company and begin making profits. With the agreement sealed, Dangote seeks the intervention of World Bank under International Finance Corporation and acquired a loan, the first company in the country to have received such.
By 2003 Dangote Industries acquired the 2 square kilometer land in Obajana to build the factory after payments of compensations and receiving C of O's. In line with Nigerian constitution, the Federal Government not state governments, had the licensing authority for extracting mines/resources, Dangote applied, obtained and paid duly the mining leases since inception. It was only in 2010, after the Kogi State government's failure to abide by the agreement clause that stipulates Kogi State government should have the option to acquire 5% equity shareholding within 5 years, that Dangote Industries in an attempt to aligned with the Dangote Brand, changed the Obajana Cement Company's name and the much older Benue Cement Company to Dangote Cement Plc.
In a nutshell, we can discern from the above that Kogi state has no equity claim since they did not invest a single kobo in the company, Dangote paid for the land and the lease for the mines and according to The Executive Director of Dangote, Alhaji Ladan Baki, they have documented proofs for consistent remittance of tax payments to Kogi State Government since 2007. He even went further to claim that Dangote had paid 16 Billion Naira to Yahaya Bello's administration.
Now back to Governor Yahaya Bello's fallacy in this charade. Obajana cement is one of the largest labor employers in the country, employing 22,000 people out of which 50% of them are indigenes of Kogi State. Traditional rulers in the state are usually the ones submitting list for the recruitment of their people at Obajana, yet they watch as Yahaya Bello is behaving like a bull in a china shop. He sent hooligans that besieged the factory, trespassed, intimidate and perpetrates act of violence by wounding several factory workers with gunshots and stabbing. The thugs even forcefully shut down a boiler that operates at a temperature of 1500 degrees, which a mishap could have been calamitous. As a governor that attains notoriety in his failure to pay salaries for his seven years in office and even in this year 2022, a state government employee claiming he received under 3000 Naira for the month of March, can he afford over ten thousand of his people having their livelihood threatened?
As the country is desperately in need for foreign investing, what signal is Yahaya Bello sending to potential foreign investors, when indigenous ones are being threatened like this? What about the loss of man-hours, money, goods and confidence his charade is creating? After being one of the worst performing Governors in terms of infrastructure and maintenance of his civil service (with record of longest unpaid months to civil servant) does he really want to cripple the biggest investment in his state at the twilight of his non-performance tenure?
I concur with Ladan Baki in his assesment that Kogi State has one of the most educated northerners, it is time they rise up to protect their state from ignominy. Politicians usually employs thuggery to cover their mistakes and the Kogi elites must demand what Yahya Bello did with the Dangote 16 Billion paid to the state coppers and other revenue accrued in the last seven years.
Finally, i think this saga should serve as lesson for us all; we must rise against politicians and demand rule of law and transparency and consider them based on what they offer not take from us; Yahya Bello should understand that it is what you do today that judges you in posterity, as we have seen how the Legacy of Abubakar Audu continue to live. As for Dangote Industry, i am vindicated for my earlier criticism of them in their choice of places to invest, closer home is always more secure. What the outcome of this conflict will be, remains to be seen, but hopefully we look forward to an amicable solution when the conflicting sides meets for the second time this Thursday under the arbitration of the presidency.
Hailing Sunusi Musa AS Senior Advocate Of Nigeria -EL -Hamza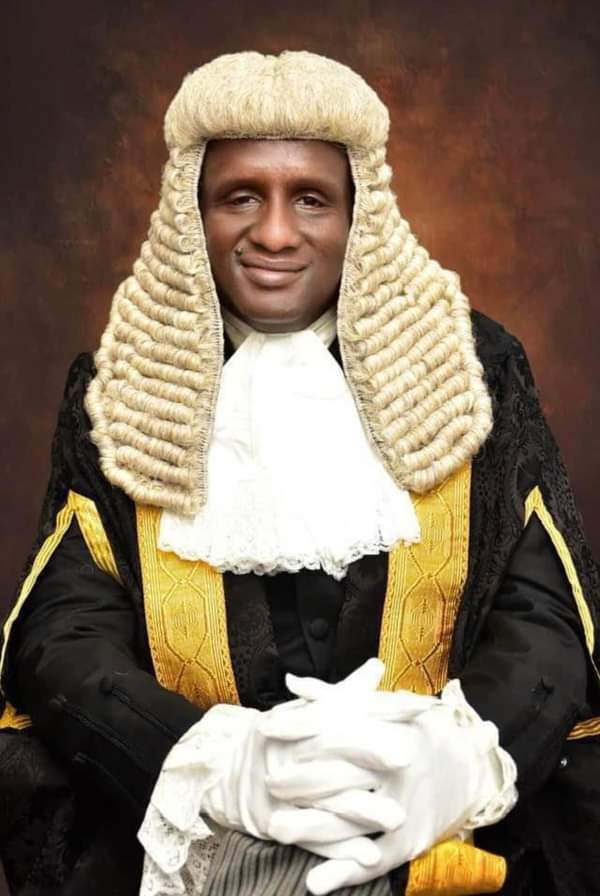 Musbahu- EL -Hamza
Remember when I tracked down and handed to the police a phone snatcher in Kano? I almost ended up behind bars!
So after writing my statement at the police station, two officers almost turned the table over on me, to allege that the phone snatcher could be innocent, while I was just trying to frame him.

They took me to an office and began interrogating me. That was after discovering I was a journalist and have since posted on Facebook to call on the attention of the owner of the phone who couldn't follow us on foot as I chased the phone snatcher. Inside of me, they've succeeded in scaring me, but I acted otherwise.
I summoned the courage to ask them, "Sirs, am I under arrest, so I can get my lawyer?" I had no lawyer at that time. But then the conversation began to change, and they finally allowed me to go home after taking a photograph of my ID Card, and downloading the video I posted on Facebook. "In case he wouldn't come back or decide to delete the video," an inspector said.
They said tomorrow I will meet with the DPO, after which we might likely have to be taken to court. I agreed and took my leave.
I was trying to make my community better, but here I am about to be framed for a crime. I was terrified. But I believe Allah was watching. Could this be the reason why people will be seeing a wrong doing and do nothing to stop it? I asked myself lots of questions.
Just a few minutes after I left the station, my phone rang. It was Barrister Sunusi Musa. I couldn't believe it. Why would he be calling me at that very time?
"How are you, Mallam Misbahu," he asked. Alhamdulillah, Barrister.
I only met with Barrister Sunusi twice. But we speak on the phone very often. And he place the calls most of the time. This time, I waited to hear why he was calling.
"I saw your post on Facebook. I hope the police did not release the man."
I sighed, then narrated everything to him that transpired at the station between myself and two police officers.
"What," he exclaimed. By Allah I could sense his frustration. He then giggled. As if it's something expected of the officers.
Barrister finally told me not to worry. "I am currently in Abuja, but hold on with the phone, let me call someone there in Kano for a conference call."
He literally TASKED someone I can refer to as a high ranking lawyer in Kano to go with me to the station the following day and not only make sure nothing happened to me, but that that man must be taken to court to produce the other two people who ran away. He then told me to go back to the station and wait for the DPO to come back so I can speak with him directly, 'and not his boys' who could be funny sometimes.
Long story short, DPO uses all words of encouragement to commend me for what I did, and assured me that this is how they want the public to be helping them to secure Kano, "since we cannot do it alone".
He told me to go home and not bother. I bragged that my lawyers are concerned about how his boys treated me. "You have nothing to worry about, young journalist. We will deal with it appropriately." He praised me in the presence of those officers who were trying to prove I was wrong and might probably be taken to court for what I did.
I requested the DPO's phone number, which Sunusi asked me to try and collect, but he declined. He joked that he wouldn't even grant me an interview because he hates being in the news. "But you're always welcome to my office. We are now friends," he said. Whatever. I walked home 'a free man', slept with my two eyes closed.
You may remember that that evening, I posted on Facebook that if you do not have a lawyer, try and get one for yourself. It's very important. If you cannot afford signing with them, befriend one. "e get why," and now you know why!
I am ever grateful to have Barrister Sunusi Musa around. Just as I will never forget how those police officers treated me, I will never forget through who Allah saved me from them.
Today, Barrister Sunusi Musa is a Senior Advocate of Nigeria (SAN). We've been celebrating him since his name was shortlisted. He deserved it. Read all submissions on him, you cannot miss the line stating his humility and generosity.
Sir, we love you. And we appreciate you. We pray that Allah will continue to raise your rank in this life and the next. As He used you to wipe away my worry that day, may He grant you peace in this life and Akhira, amin.
Once again, congratulations from me and my family.
Misbahu El-Hamza is the publisher of citizens report and a member of the Editorial Board NIGERIAN TRACKER
Aisha Buhari: The Downtick Of Human Rights And The Uptick Of Human Wrongs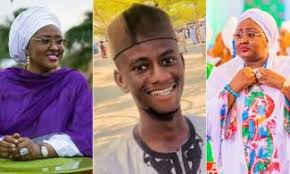 By Bala Ibrahim.
I am writing this article in pain, great pain, for reasons that have to do with my training and calling as a journalist, my conscience, or my moral sense of differentiating the right from the wrong, and how these values play a guide, in shaping my behaviour as a person. For the avoidance of any ambiguity, and in order to circumvent any misinterpretation on the position from where I am talking, I must make it clear that I am writing in my personal position as a Nigerian, a Human being, and one that believes in the ambition of the rule of law. Therefore, should this article offend anyone, please, I should be held personally responsible and completely accountable, because I am not speaking on behalf of anyone or any institution, but my humble self-YUSUF BALA IBRAHIM.
For sometimes now, the Nigerian news space is AGAIN filled with the unpalatable stories of the wilful misconduct of the First lady of our dear country, Hajiya Aisha Buhari. I used the word again in capital letters on purpose, to make the reader understand that unpleasant stories about the First lady are not just regular, but fast becoming commonplace, with the latest saying she has turned herself into a puncher, using the official residence of the President, as the ground to fight with her fists, for the simple reason of defamation. Yes, defamation, which the dictionary describes as, the action of damaging the good reputation of someone, slander or libel. A kind of character assassination.

I am not a lawyer, as such, I can not claim knowledge on the proper stands of the law with regards defamation, but I studied in English language, a segment of which was even in England, where I also worked. Hence, I can say with authority, that I know the ambition of the dictionary with regards the word defamation. I am also conversant with the meaning of right and wrong, as they apply in any civilized society- the intended destination, or dream of Nigeria.
A large segment of the press has reported on the latest misconduct of the First lady, but for reasons of consensus with their correctness in reportage, I would quote the British Broadcasting Corporation, BBC, which had an interview on the subject matter, and reported thus:
"An undergraduate of the Federal University, Dutse, Jigawa State, Aminu Adamu, has been languishing in detention after security officials comprising the police and men of the Department of State Service, arrested him over a post on Twitter alleging that the wife of the President, Muhammadu Buhari, Aisha, was feeding fat on poor people's money. Aminu's uncle, Shehu Azare, in an interview published by BBC Hausa on Monday, said the victim's father, Mallam Ádámù, was not aware of his arrest until about five days later. Appealing to the First Lady to release Aminu, Azare said Aminu's father was not aware of his son's condition until one of his friends informed him.The uncle said, "His father did not know about his arrest. It was five days later that one of Mallam Ádámù's friends called and told him that his son had not been seen in school for about five days. That was last Monday.Then a day after, Aminu called his father and told him what was happening, that he was arrested and taken to Aso Rock by the wife of the President, Muhammad Buhari, beaten, scolded and was arrested somewhere".
Mining Site Massacre And The Military's Muffled Messages
Arrested for days in an undisclosed location, beaten and scolded for alleged defamation? Good God! This is not the ambition of those who crafted our laws. When I asked a lawyer friend of mine, What is the punishment for libel in Nigeria? He said,
Section 375 of the Criminal Code Act states that "any person who publishes any defamatory matter is guilty of a misdemeanor and is liable to imprisonment for one year." He also added, "any person who publishes any defamatory matter knowing it to be false is liable to imprisonment for two years". He didn't say the person should be abducted from his location, taken to another location for beating, scolding, or endless detention.
Another lawyer argued differently, saying the person will not go to jail. It is a "tort" or civil wrong. This means that if a person/organization makes defamatory statements, the person affected may seek compensation for their damages as a result of the defamation, through a personal injury lawsuit. No mention is made that the person should be abducted from his location, taken to another location for beating, scolding, or endless detention.
For God's sake, from where is Aisha Buhari drawing her powers? I am happy to hear that God had since came to the rescue, as she is said to be on admission with a fractured leg, occasioned by the drama of wilfully taking the law into her hands. In the history of Nigeria, no First lady had disrespected the position of the First lady as Aisha Buhari, who seems to be doing it with reckless abandon.
Our memories are still fresh of a similar misguided treatment she gave to Mallam Mamman Daura, the nephew of President Muhammadu Buhari, a businessman and retired civil servant of repute. History has recorded Mallam Mamman Daura as a prominent member of the old Kaduna Mafia, that comprised a group of Nigerian servants with interest in the interest of the north, including those who helped in raising Aisha to her level today.
I don't know how conversant Aisha is with History and current affairs, but she needs to be reminded of the saying of Lalu Prasad Yadav, the Indian politician and president of the Rashtriya Janata Dal, former Chief Minister of Bihar, former Railway Minister of India, and former Member of Parliament, that, in DEMOCRACY, POWER IS NOT PERMANENT.
If she doubts Mr. Prasad, she may wish to ask Madame Patience Jonathan, her immediate predecessor and the most abused and disparaged First lady of Nigeria. Yet, she kept to the meaning of that adjective, patient. By tolerating the insults without becoming annoyed, or turning herself into an Aisha, the puncher.
Reviving the lost glory of Science Colleges: KASSOSA Agenda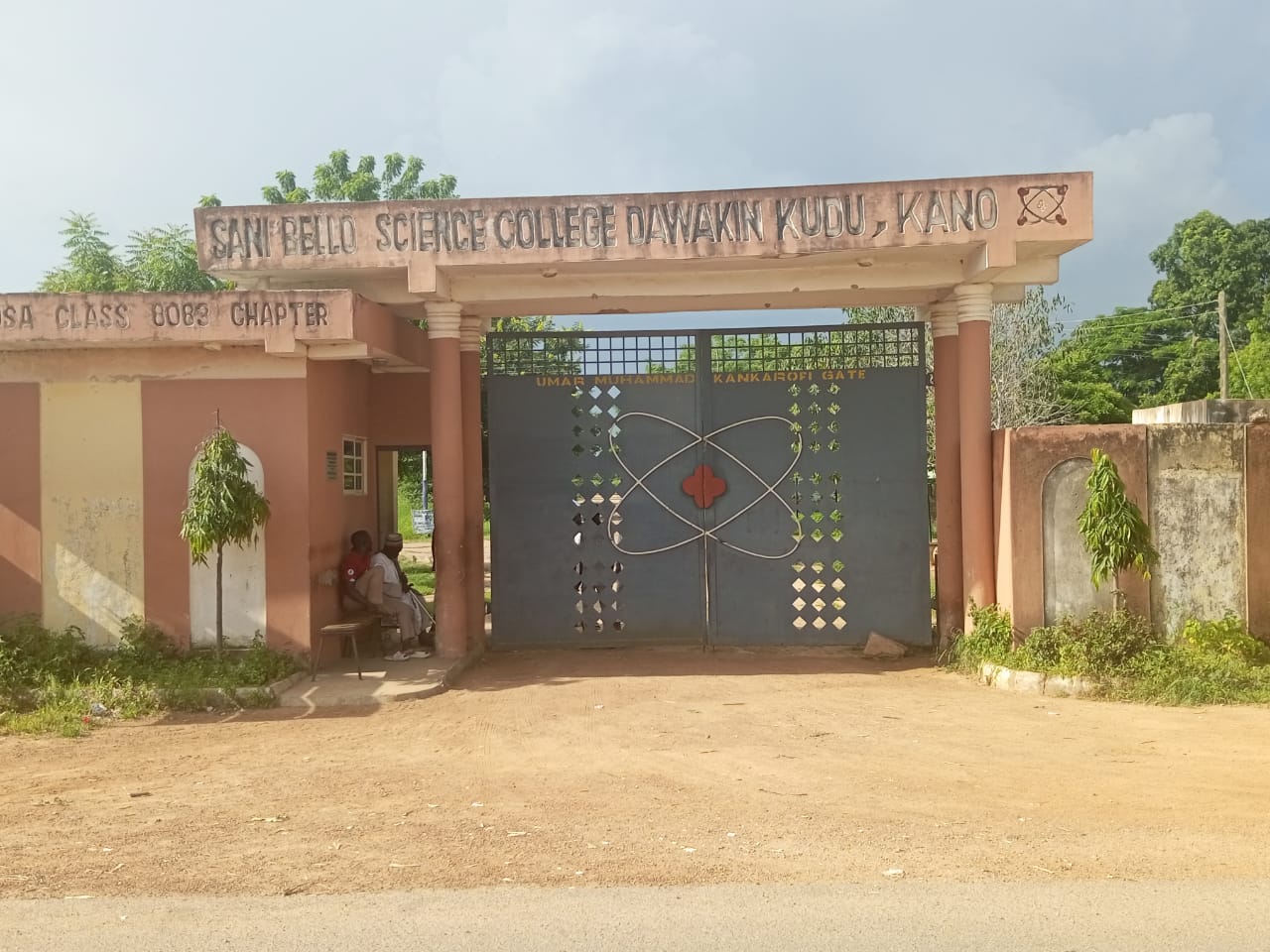 Umar Idris Shuaibu
The then Kano State Government enacted a law in 1977 and the same law was amended in 1978, to establish Science Secondary Schools Management Board.
The Objective of establishing the Board is to produce Secondary School graduates that can qualify for admission into tertiary institutions, with the sole aim of producing medical Doctors, Engineers, Technicians, Scientists, Teachers, and other professionals in different places of expertise that will sufficiently serve the state and beyond.

Initially, the Board established two Science Schools one at Dawakin Kudu and the other at Dawakin Tofa.
These schools are strategically located close to Kano metropolitan for easy access to the city by the teachers who are envisaged to be recruited from overseas and equally for their Nigerian and African counterparts of similar backgrounds.
As earlier mentioned, the then government demonstrated its determination by providing class structures, teachers, instructional materials, of course, a student enrolled on merit and fed with food, that many cannot afford to boast of in their houses.
This arrangement has over the years justified the government investment with the graduates of these schools being everywhere in Kano and Jigawa and beyond in various fields of human life.
But the current status of these schools with additional after the first two is in dilapidated condition due to the lack of maintenance from the recent governments.
But the bitter truth is, one does expect the school environment to be the same even with routine maintenance.
The situation now is so pathetic with almost more than two percent current student population of 423 compared with the 162 initially admitted for the 1977/1978 session, especially with no corresponding improvement in infrastructure, furniture, hostels, classes, and toilets.
This results in congestion in classes, laboratories, and hostels, and dilapidated conditions of the dining hall.
But the notion that government alone cannot shoulder the responsibilities and problems of these Science Colleges, is why the umbrella body of the Kano Old Science Schools Students Association, popularly known as KASSOSA intervene in so many areas with a view to improving the existing situation.
One must appreciate the training given to them as they are now paying back what the government invested in them.
Currently, the school records indicated several interventions by the members of KASSOSA not only in the first two schools but for the entire science schools in Kano and Jigawa.
Reports say that from 2009 to date, 21 out of the 41 class chapters have intervened in the schools 16 times.
The interventions, however, cover the construction of hostels, and toilets, renovation of various infrastructure, and donations of teaching aides, drugs, and computers among others.
This effort by KASSOSA members made the condition of the schools far better compared to others with no such interventions.
Last year, many witnessed a fundraising event organized by the KASSOSA National Body, where they targeted N950, with a vision to rescue the Science Schools in Kano and Jigawa.
They are lucky to raise over forty million Naira from donations and pledges made by the members of the Association.
The report says part of this raised amount will be used to build the association secretariat and renovations of the schools.
And in Science College Dawakin Kudu, the class 1981 chapter of the institution single-handedly sponsored the renovation of two laboratories (Biology and Chemistry).
One must appreciate how the alma mater association of KASSOSA put heads together in ensuring their schools are in better condition.
Hope they continue due to the various competing demands on shrinking government incomes, which more hands are needed to ensure the sustenance of the schools due to the role they are playing in Kano, Jigawa, and the country at large.
With such effort by any alma mater association, I'm sure the lost glory will be restored.
Long live Kano State, Science Colleges, and long live Nigeria.
Umar Idris Shuaibu is a Digital Journalist, who writes from Kano.
shuaibuumaridris@gmail.com
08066616097