A Peep into the Life of Almajiri
Abdulmutallib Mukhtar
I found myself at Kwanar Mikiya, a popular community in one of the busy North-western cities, trying to catch up with a strange life among my age-mates and those children slightly above my tender age. As a boy of four years old, I thought my father would come and take me home in the evening like it usually happened when we went to the farm some two kilometres away. But even after the sunset prayer, I could not see the windy approach of my father; I could not also hear the sound he made while clearing his throat; a thing which usually announced his presence and made him recognisable. I realised that I was really meant to pick up from where my father left off as stated by the teacher. My father attended the same traditional Qur'anic school with him. And as a way of preserving the practice, my father deemed it necessary for me to learn the Holy Qur'an in the same way they did during their time.
Power Outage :In 3 Month 100 Industries Shut Down In Kano
About 7:30pm, I saw the kids I met there with empty bowls ready to roam about and beg for food. They asked about my own bowl and I suddenly remembered the one my father bought for me a day before he sent me away. I joined those kids unwillingly as my stomach kept roaring in hunger. Just like any other kid, I found my way too, going from one house to another in search for food. I went to about twenty houses but yet carrying empty bowl while the hunger was becoming more impatient deep down my stomach. I was saved when I met a fellow kid from the same teacher who got a leftover that started turning sticky and smelly. The kindness of the kid was very impressive as he asked me to join him. I would have collapsed if a minute was added without me recharging my stomach through the cable of my oesophagus. I thought that was entirely all for the night even though with a stomach not fully satisfied, but my fellow kid told me that the teacher and the seniors would mercilessly whip me if I returned without bringing for them too, a bowl of food.
I found my way still penetrating through dozens of streets at Kwanar Mikiya, to beg food for my teacher and seniors while the night was eyeing me with lightening and thunder–a signal that told me the rain was coming soon. Within some minutes, the gallant cloud began firing the droplets of rain on the roofs, making a sound that reminded me of my mother, the time she used to call my attention on the health danger of playing in the rain. I got a place to stay for the rain to subside. But it was the kind of heavy rainfall that lingered for almost two hours. The place I hid was close to the gate of a particular house with bulbs and flowers all over; above the gate was a kind of roof that covered me from getting drenched.
One hour was gone and the rain still falling. I sat down and leaned against the gate with my new empty bowl before me. I began to doze off as the night got deeper and darker with punctuation of lightening and frightening thunderstorm. Finally, sleep gently stole me away.
Not so long later, the blaring horn of a car woke me up, sending shivers down my spine. Upon opening my eyes, I saw the headlights of the car flashing me. I quickly took my bowl away from the gate. The car driven in after a man, more of a gateman, slid the gate. Quickly, the door opened and the man rained cloud of insults on me. He warned me never to come close to his mansion let alone leaning or sleeping there. This man never considered my age and the circumstances I found myself. It was not my doing but that of my parents whom despite what they had been hearing and seeing about such system of learning, still forced me out of home (womb?) to a homeless life.
I returned after getting the food for my teacher. I thought I would be shown a place to sleep but I saw every kid taking his slate to recite the Holy Qur'an before sleeping under the watchful eyes of senior colleagues who whipped anyone that did not recite. I brought my slate out. A senior colleague collected and wrote something on it with a small tiny dried stick which served as a pen after putting it inside a bowl of dark thick water. He read and asked me to read after him.
After two hours of learning and recitation, we went to sleep. It was very much terrible to my eyes the place I was to sleep. A dirty, smelly, cold and rat-filled dilapidated building was the new home. The small room was containing ten kids, the other room too. The senior colleagues occupied another room. We slept off on torn off mats that were spread on grassy ground. The rooms had no ceiling. Lizards could be seen hanging on the top sides of the wall. Cockroaches, mosquitoes and begbugs were the real companions of the roommates. The room had a smell that could destroy the lungs if one stayed too long. That's why some of us preferred to sleep outside the house if there was no rain. We were exposed to dangers of all kinds.
Fiction
Written by Abdul Mutallib Muktar
abdumutallib.muktar@gmail.com

HKS Diary (25): One holiday, eight cities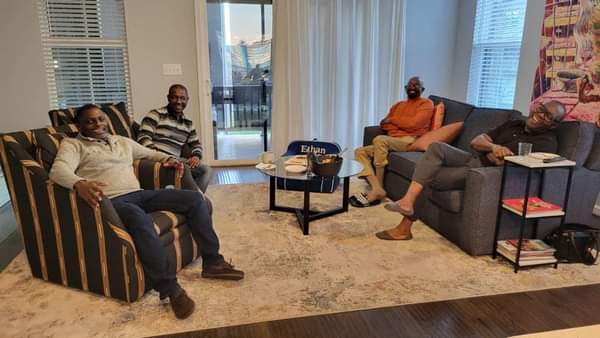 Dr Muhammad Jameel Yushau
Last week was the #thanksgiving holiday in the United States. It is perhaps the biggest holiday season in the United States as many people told me. After the marathon of assignments, essays and reflections, a break from school is the sweetest gift to students.
Ahead of the holiday, I have received invitations from families to spend time together during the holiday. As a family, we also planned to visit some of the people we knew in the United States.
On Wednesday 22nd November, 2022, my family and I hit the road. We travelled from #boston through #Connecticut, to #NewYork, #NewJersey, #Phildelphia, #Delaware, #maryland and then #Virginia. A journey that normally takes around 8 hours ended up taking 14 hours. It was my longest driving ever. We underestimated the traffic ahead as most people travel for the holiday. The traffic was so heavy from Boston to New York that it moves at Snail's speed in some areas.
Message To United States  President-Elect Joe Biden ,by Jonathan
We were hosted in Virginia by Danielle Callaway Njama, former Editor-in-Chief of The Africa Policy Journal at Harvard Kennedy School, and her husband Philip Njama. A family with cross cultural ties and affinity to North America, Africa and the Middle East. They treated us to a memorable feast on Thanksgiving. We also met new friends who joined the family from Sudan and Nigeria. I had a mobile free day for a long time.
From there we travelled to Washington DC (another post coming on this). Then we proceeded to Maryland where we visited two families, one originally from #senegal and the second from #Kano. We spent the night in Maryland where we had another feast, this time local African dishes such as rice cake (waina), mashed rice (tuwon shinkafa), pepper soup, vegetable soup (miyar taushe) and jollof rice. It was brilliant.
Breaking:Kano Suspends Tricycle Restrictions On Major Roads
Then we drove back to New Jersey at the invitation of my classmate at Harvard Kennedy School, Omar Awad and his wife Marwa. They also gave us a treat to an Egyptian cuisine. This time it was #seafood. After which they took us to New York, starting from Hamilton Park, to Manhattan's Time Square. It was a great family time.
On Sunday evening, we drove back to Boston in the midsts of another traffic and persistent rain. But the family time was worth it.
Takeaway: Taking time to learn about society is another form of knowledge. It is worthy that people take time to reflect on God's bounties upon them.

Adieu Dr. Kurami – Adamu S. Ladan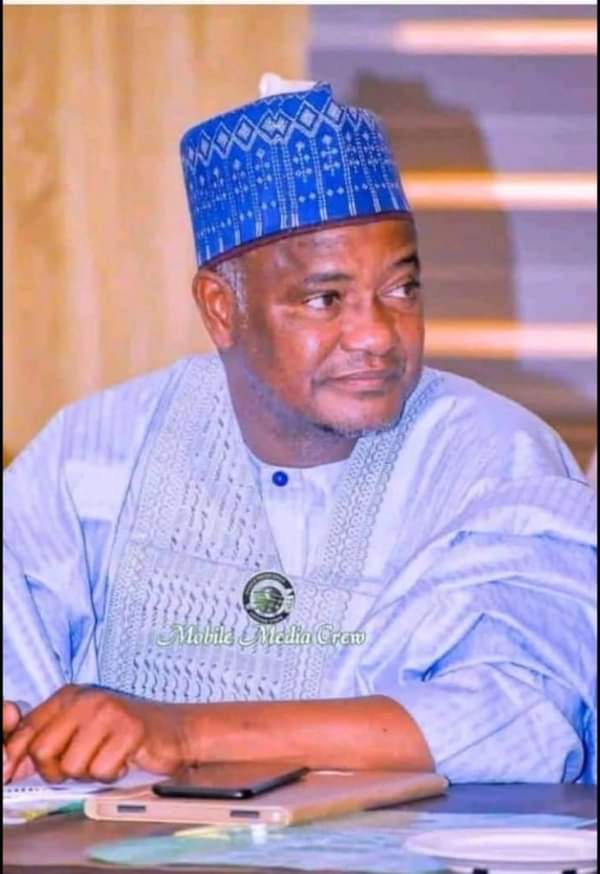 Adamu S Ladan
Innalillahi wa inna illahirraji'un. Allah SWT says "Every soul shall taste death, and only on the Day of Judgment will you be paid your full recompense." At another place, the Quran urges mankind: "And die not except in a state of Islam" (3:102).
Althou¹gh often forgotten about or guiltily pushed away from our thoughts, the fact remains that this world is but temporal. Death is the only thing certain for us all, and is the only thing truly guaranteed in this life.
But Islam teaches us not to fear death, and to embrace our fate with the next world. While it is easy to fear the pain of death or the unknown, it is in fact our lives here on earth today that we must fear the most. For those who truly believe in Allah, death is a welcome passage.
To this end Allah commands us to prepare for the death specially in order not regret when the ultimate time comes. 'And spend [in the way of Allah ] from what We have provided you before death approaches one of you and he says, 'My Lord, if only You would delay me for a brief term so I would give charity and be among the righteous'. But never will Allah delay a soul when its time has come. And Allah is Acquainted with what you do." (Quran, 63:10-11)
The Quran reminds us time and time again to never take this life for granted – and to never overestimate how long we have on this earth. We must continously strive towards becoming better Muslims, lest we regret it when it is too late.
"Indeed, Allah [alone] has knowledge of the Hour and sends down the rain and knows what is in the wombs. And no soul perceives what it will earn tomorrow, and no soul perceives in what land it will die. Indeed, Allah is Knowing and Acquainted." (Quran, 31:34)
To truly understand tawheed, the Oneness of Allah, will be a lifelong journey – and this verse is a powerful reminder of how much at mercy we are with Allah. None of us can know when our time with death has come, and we must truly believe, accept, and embrace whatever Allah has Planned for us.

When their specified time arrives, they cannot delay it for a single hour nor can they bring it forward." (Quran, 16:61)
Here again, we are reminded of our fate with death – none of us can change it. As much as we like to believe we are in control of our lives – even our health, we must submit to Allah's Will at all times and accept death as a blessing and a preordained end to our life here on earth.
We are this Monday 9th October, 2022 awakened by the shocking news of the death of our dear friend, Hon. Dr. Ibrahim Aminu Kurami, Member representing Bakori at Katsina state House of Assembly. When
we heard that he was no more we were shocked and saddened. Death has taken away a genuinely warm individual, more importantly a loving husband and father and deprived so many others, including us all, of a good friend. Neither of us have the inkling that the end was near when we spoke last Thursday night hoping to see next day. Seen that never be.
While we mourn the loss of a friend we pay tribute and celebrate a life that was
well lived. A life committed to the cause of his own people and the country at large.
A Vet. Doctor Kurami as popularly known was an epitaph of true love for peace, Concord and harmony. Not many leave behind a legacy of such dedication and accomplishment as did Dr.Kurami.
According to a family source, Kurami died after a brief illness in Madinah, Saudi Arabia at around 2:00 am Nigerian time after he had gone to perform a lesser Hajj otherwise called Umrah.
The deceased left behind two wives, 11 children, and three grandchildren.
Kurami was elected into the Katsina State House of Assembly under the All Progressives Congress (APC) in a by-election conducted on Saturday, October 31st, 2020 following the death of his predecessor
He was professional to the core in all issues he came to deal with. He had served the state ministry of agriculture before venturing into politics in 2003. As accomplished vet doctor with successful poultry business, Kurami was at hand helping poultry and other livestock farmers whenever the occasion arose.
A true representative, the deceased was always at hand demonstrating uncommon dedication to deal with issues regarding his constituency and his legislative duties.
Although his stint at the House of Assembly was not too long, he has left a lasting impression in the minds of his acquaintances at the house. Colleagues whom I met with at his Kurami country home Monday morning to consoled with the family members described him as an affable, cooperative, helpful and dedicated member. Despite his established
background and position, Kurami was a modest man; a real gentleman, not reluctant to organize and execute his own responsibilities.
He faced a challenge to his life with great courage. This was seen when he suffered intractable banditry instances affecting himself, his immediate family and members of his extended family all within a short span of time. others in his circumstance would have given up. But Kurami fought till the last. His
determination to carry on despite trying personal circumstances demonstrated his
commitment to duties and responsibilities. In his own quiet and calm manner, he showed how to work through challenging times and to carry everyone along.
Life can be fleeting. But a life lived to the fullest stays in fond memories. Kurami
through his decorum and grace endeared himself to many.
This is particularly a difficult and painful time for his family and us as friends. In extending my sincere heartfelt condolences, I pray Almighty Allah to give us all the fortitude to bear this irreparable loss. It is also my Prayer that may Allah repose his soul in jannnatul fiddaus. As Allah says:
"O soul that are at rest! Return to your Lord, well-pleased (with him), well-pleasing (Him), So enter among My servants, And enter into My garden." (Quran, 89:27-30)
Finally, to us left behind, it's instructive to know that despite our innate fears around death, we must be assured that to embrace death is perhaps the only true comfort we have in this world – we are finally returing to Allah and inshallah, will be blessed with His Glad-Tidings. All we can do is pray for the strength to welcome our death as the last of Allah's blessings here on earth.
Adamu Ladan is a veteran Journalist,wrote this from Kano
Kano City Wall Under Threat:Who Will Save Our Heritage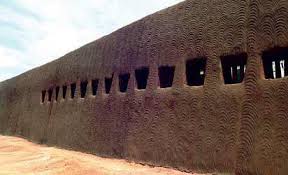 Kabiru Haruna Isa
"Heritage is our collective treasure, given to us and ours to bequeath to our children". Margaret MacMillan
History is made by both great and ordinary people in the society. The ordinary people can transform and propel themselves into the position of greatness by doing ordinary thing in a great way. The cultural heritage in form of monuments, relics, artefacts and paintings were mostly constructed and produced by the labour of ordinary people often based on the directive/guidance of leaders of the society. Each society has a number of structures that it identifies and reveres as its heritage which are bequeathed from one generation to another. These monuments and structures connect current generations with their ancestors. They help reenact the past and instill the sense of pride, glory and dignity. Heritage and monuments have power to make impact on the economies and revenue generations of many
countries. Therefore, heritage can be seen as an economic unit or firm that provides certain
services to visitors in return for payment. Substantial amount of money is spent when
visiting monuments both in terms of entry fees to museums, shops and restaurants' bills, as well as other logistics – hotel/guest house. The visitors have strong effects on local economies.
Shareholders associations knock Kogi Govt, say action on Dangote Cement, dangerous for investment
The importance of heritage makes advanced countries and civilizations to jealously preserve and conserve them for the younger generations to appreciate and learn from them. Canada, as one of the most civilized and developed countries in the world, established a Department of Canadian Heritage in 1993 ostensibly to promote and support national identity and values, cultural development and heritage. This should serve as a lesson to less technologically advanced societies in Africa and other parts of the globe.
Kano is an ancient city, whose tangible and intangible history attracts attention of researchers and scholars both within and without Africa to investigate and reconstruct its fascinating past. One of the material and tangible histories of Kano is the ganuwa (the city-wall), which encircled, fortified, enclosed, beautified and decorated ancient human settlements including the historic Gidan Rumfa (Emir's Palace). According to many historical sources, the construction of the city-wall started in the 12th century during the reign of Sarki Gijimasu (c. 1095 -1134) and continued in the subsequent centuries up to the completion level. The wall served as a defensive mechanism and fortification to the city and its growing population, burgeoning economy and culture. It has more than a dozen gates and is about 24 kilometres long, 40 feet wide and at the base, and 30 to 50 feet high. The wall had been in existence for over 800 years and the successive leaders, both traditional and political, helped in its preservation and conservation because, to use Macmillan words, it is our collective treasure given to us and ours to bequeath to the generations yet unborn. But alas, the wall is now facing extinction in the 21st century due to illegal encroachment, mind-boggling plundering and atrocious destruction.

As a student of history and patriotic son of Kano, I have a responsibility to remind my fellow citizens, especially those who are accomplices, as the constructors of the wall made good history, which makes us to celebrate them, they are conversely making another history of destroying and expropriating our collective heritage.
The city wall symbolizes our identity, cultural artefact, civilization and material history, which earns our society's respect. The wall, coupled with other historic sites, attract tourists from different continents who patronize local economy and entrepreneurs in our various markets such as Kurmi, Kwari, Sabon Gari and the likes. The existence of the wall gives protection to polluted, yet environmentally functional, ponds, which recharge city's table water and aquifers and contribute in averting water scarcity. In recent years, Kano city has been experiencing unprecedented floods occasioned mostly by the destruction of the wall and conversion of ponds into settlements. In addition, the destruction and conversion of the wall into commercial plots deprive the city of its open space, which serves as a place for recreation and sports to ever exploding youth population.
At this juncture, I will conclude with a submission that our traditional rulers, whose ancestors built the wall, Kano elders, environmentalists/environmental activists, UNESCO, National Commission for Museums and Monuments and intellectuals have significant role to play in saving the monument from the 'spectacular demolition' and imminent extinction.
Finally, I exhort the authority concerned to immediately stop the ongoing destruction of the wall in order to preserve our history and identity and, more importantly, to protect our settlements from seasonal flood. I will close with the words of wisdom of Wendell Phillips, "the heritage of the past is the seed that brings forth the harvest of the future".
Kabiru writes from the Department of History, Bayero University Kano