The Imperative of Community Ownership of Telecommunication Infrastructure
By YZ Yau
From independence to 2000, all Nigerians experienced about telecommunication infrastructure and services was public ownership. We remember the days of the P and T, the monolith, which instead of providing services, was rather contributing to enriching the English Language, such that many Nigerians believe that TOS (and even had its past tense, tosed), was a genuine English word, confusing it with the English word Toss. Few could remember that it actually stood for "temporarily out of service". Because it was perpetually tossing the lines, resulting in them being tossed(!), and the fact that to get a phone line, you had to pay expensively for a survey to see how the cable from the exchange could come to your office or house, David Mark, then a serving military officer and Minister of Communications could declare that telephone was not for the poor. The irony of course was lost in that here was a public institution for which those who have supervisory role on it says it should can only cater for the rich, and the poor should go and beat drums or a gong.
With the takeover of national policy making space by such front organizations as World Bank/IMF and the World Trade Organization, a new orthodoxy, of the market as the cure all solution, became dominant in the late 1980s and the new gospel became that we needed to privatize all publicly owned investment. We were told that private ownership could make life abundant and telephone could become also for the poor. And government organized an auction and gave licenses for private investors to roll out their own networks and with time NITEL become moribund and a carcass, with public officers lining up to dubiously claim to be its inheritors, the baby chameleons who had to kill their mother in order to prosper.
Once privatization became the new thinking, government-speak changed. No longer was the egregious declaration that telephone was not for the poor because now they needed poor to also have it. There is no contradiction here. The logic was the same. Investors need to make profit and the only way they could make profits was to maximize the number of users, thus driving traffic and since the rich was and is still, only a tiny drop in the population, the poor became a potential market.
But this is not to say that there is no counter logic, which is that telecommunication could be useful for the poor. It was this other logic that prompted the United Nations General Assembly to initiate the campaign for digital inclusion with the slogan of "Leave No one behind".
There was also another logic behind the expansion of the telecommunication infrastructure. With the advent of GSM, the service providers as well as equipment manufacturers found that their home markets in Europe were already nearly saturated and had no potentials for easy profits. This was why they suddenly became the friends of Africa and the poor in Africa, that we all must have access to telephone. They invaded the virgin markets of continent, preaching the new truth of public disinvestment, event when their own public corporations such the British Telecoms and it French counterpart (both public corporations) were going for shares in privatized similar corporations in African countries and for years, Africa was recording the fastest growth in tele-density, even as it was still lagging behind.
But growth in a linear model, can never go forever. Sooner than later, it flattens and saturation could be reached. And it did not take for this to occur with providers failing to capture the poor, and the poor remaining excluded. The mobile networks providers soon found that they have expanded to all the profitable locations and what is left are those that are not profitable: areas of low population density, communities that are too poor to spend a few minutes saying hello to each other on phone and areas that are too difficult to reach. The result is that in spite of the claim to universal GSM coverage, we found a number of communities across the country where they lacked access to mobile signals or the signals are too weak, even after climbing trees and mountains to make calls. These are the communities that government preferred to call "underserved and unserved". By its assessment, there are about 114 such communities with a combined population of about 50 million people.
So what are we to do for these people? Government has accepted the imperatives of addressing digital exclusion. It is important to address, not necessarily because it is good for the poor but mainly because it is also good for government. It would make government more effective, efficient and can easily police people via electronic surveillance systems and other privacy intrusion devices.
So what is to be done about these communities that are not profitable for the investors? Is government going to eat its pie and return to some public ownership? Or will it continue to bemoan the failure of the market to meet this critical national need, impotently doing nothing? Global best practice suggests a different path. Ownership is not just either public or private. There is a third layer, which is community ownership, that is distinct from both public and private ownership models. Communities have a long history of coming together to pool resources and endowments to seed and own their own infrastructures, providing services that they need by themselves. Such telecommunication infrastructure is referred to as community networks.
Community networks have proved to be veritable means of promoting digital inclusion, and addressing the many dimensions of the digital divide. They do not require government budgeting or coercing private investors through a carrot and stick strategy to address digital unprofitability. They have many advantages. One of them is that because they are community planned, implemented and managed, they allow for greater control and autonomy over telecommunication infrastructure. They give communities opportunities to unpack and remake technology, providing better conditions for learning and democratization of the expansion of the frontiers of technology. As they involve people at grassroots, they allow for experimentation and allow for people to innovate and demonstrate their creativity. Community networks make people to learn more about technology and to see technology more as social tool for problem solving than just mere antefact.
They also add value to the major telecommunication players in that they are able to generate traffic in areas that hitherto are "traffickless" and deliver them to the networks of major players, thus mopping new revenue. In turn, they also convey and deliver traffic from the major players to their communities, adding to the revenue mopping. Community networks bring many more digital solutions such as eHealth, eLearning, ecommerce, etc to communities that are excluded.
I didn't attend primary, secondary schools-Tinubu Tells INEC
Finally, their services are more affordable. Why is it more affordable? The reason is that they are not set up with profit as the central element. And their sustainability is assured not through monetary dividend but through the new opportunities they bring to the communities. For instance, community networks in unserved areas easily improve access to education, as members of the community could have access to e-learning platforms and online educational opportunities. They improve access to healthcare, bringing medical practitioners who are not particularly located in the communities thus bring new skills, knowledge and practices that are outside the communities. Healthcare seekers could engage with providers elsewhere via telephone and internet, guaranteeing cheaper and faster interaction between patients and healthcare providers. They also bring opportunities for new businesses, thus creating jobs that hitherto could not have been possible. In the end, community networks are not only tools for digital inclusion but also economic inclusion and for addressing poverty and educational marginalization.
So why do we not have community networks in Nigeria? The answer is simple: we do not have a national policy on community networks in the country. We do not have an interconnectivity framework for connecting these new tier of players to the MNOs and to their peers.
The technology for community networks is not as complex as that of MTN. In a number of countries, where community networks have taken roots, governments have found ways to help them provide cheap services while remaining relevant to the needs of their communities. For instance, the effective utilization of the TV white space is one particular opportunity that many countries have allowed for the use of community networks. Low-cost microwave backhaul technologies in both license-exempt and licensed frequencies have also easy cheap access by community networks to fibre optic point-of-presence. In Brazil, Mexico and India, communities use bamboo to build and erect telecommunication towers in place of steel structures that expensive, heavy to deploy and too difficult to transport in areas where transportation is poor.
Government has long stated its commitment to digital inclusion and ending the ridiculous presence of underserved and unserved topologies in our cyber map. It has understood the benefits that comes with ending the digital divide both for itself and for the citizens. It has even articulated a national digital transformation agenda in addition to the National Broadband Plan, both of whose objectives cannot be realized when nearly half of the population is digitally left behind. Is it too much to ask government to quickly come up a with a national policy on community networks so that those communities that have been organizing and wanting to set and manage their digital infrastructure could do so? It may well be the legacy that a Prof Ali Pantami leadership of the Ministry of Communication and Digital Economy is being beckoned to bequeath to posterity. In his relentless search for innovation, he is sitting on one key innovation that will open up the flood gate of innovations at community level. Dare him to try and there is a whole world of innovation to win.
Y. Z. Ya'u, Executive Director of Centre for Information Technology and Development (CITAD), wrote in from Kano.

Kano's murder: How the mother hurried her daughter's end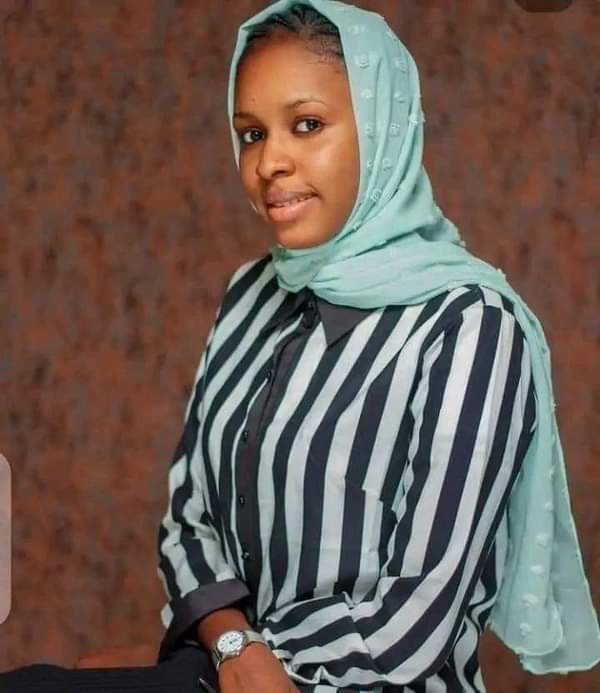 By Abdullahi Haruna Haruspice
A beautiful promising young lady was gruesomely murdered by a Chinese national in kano- in what is obviously a love turn sour story. The lady painted in beauty never imagined her life would end so cruel like it did today. Her man who is no doubt a hand tool of the devil perforated her pretty body with a pocket knife. He butchered her and soiled the floor with her blood. She bled of blood and got choked of no air before she got to the hospital. By evening, her body was lowered six feet down where the earth covered her in eternity. People lived for love but Ummita died from a complicated love pang.
Her mother should be blamed for the painful end of her daughter, she lowered the bar and collapsed the fence of motherhood. She set her daughter for her early death. She was a mother consumed by the exigencies of time. She didn't protect her daughter the way her own mother protected her. She failed her daughter.
The woman was not unaware when the storyline between the Chinese man and her daughter reigned, she was in the picture and gave her nod. The reason the man could find refuge in her house for years, she joined to enjoy the largesse that came from the man. The night Ummita died, the mother was around. Contrary to the new story of break in, the Chinese man walked unhindered to the house, after all, the house has always been his refuge. Have it that indeed there was no knocking, she raised alarm after the murder had taken place. The man had always been a welcomed guest to the house, the story of pushing his way into the house is an afterthought. The mother hurried her daughter's end. She cooked up that story to appear helpless, the woman had been fleecing the Chinese man for long.
47 Year Old Chinese Murderer Kills Kano Woman
There is a limit to how stupid love could hold a man captive, the man couldn't take it anymore, so he took the foolish and cowardly path by snuffing life out of the poor vulnerable girl. She was a lamentable victim of societal burden, she needed to live to the dictates of what the society wanted, so she abandoned her real self by going all hogs to be like the girl next door- forgetting that not everyone is greeted with same luck. While others escape with theirs, she got dimmed by her hubris. Today, she lay buried beneath the earth.
Love is not a soccer game, it is an instinct contract, while it lingers, all senses are lost in it. While she saw the Chinese man as a conduit balm, he saw the world in her, he went all hogs to make her his world, he planned his world around her. He was planning for blissful existence with her, even while she got hitched to another man, he still hoped for her. They maintained same line of communication, he could call her and even do video calls with her because polyphonic phones have bridged the gulf of privacy. She was married to her man but still in romantic link with the Chinese man. Her marriage ended and the Chinese man heaved in triumph for the love of his dream is back to him. And that was when the story changed, she no longer saw him worthy of attention, perhaps there are more finer or richer guys that appealed to her consciousness. For the second time, the Chinese man felt threatened and he was not ready to lose his investments again. That was when he struck and Ummita fell to his cruelty and today she is no more.
Dear mothers, not all that glitter is gold, when your daughter begins to live beyond your family means, query her – she may not be using her head , her innocence is being exploited. Speak sense to her, tell her, men don't act nice to women for free, it comes with a price. Men invest in women with the undeniable expectation to reap. Mothers, hold tight to your daughters, men are out there to ruin them, like sister Ummita who got consumed by the treacherous pang of men.
@haruspice
Sadly musing

Hon Mahmud Celebrates First Son, Adnan Marriage in Kano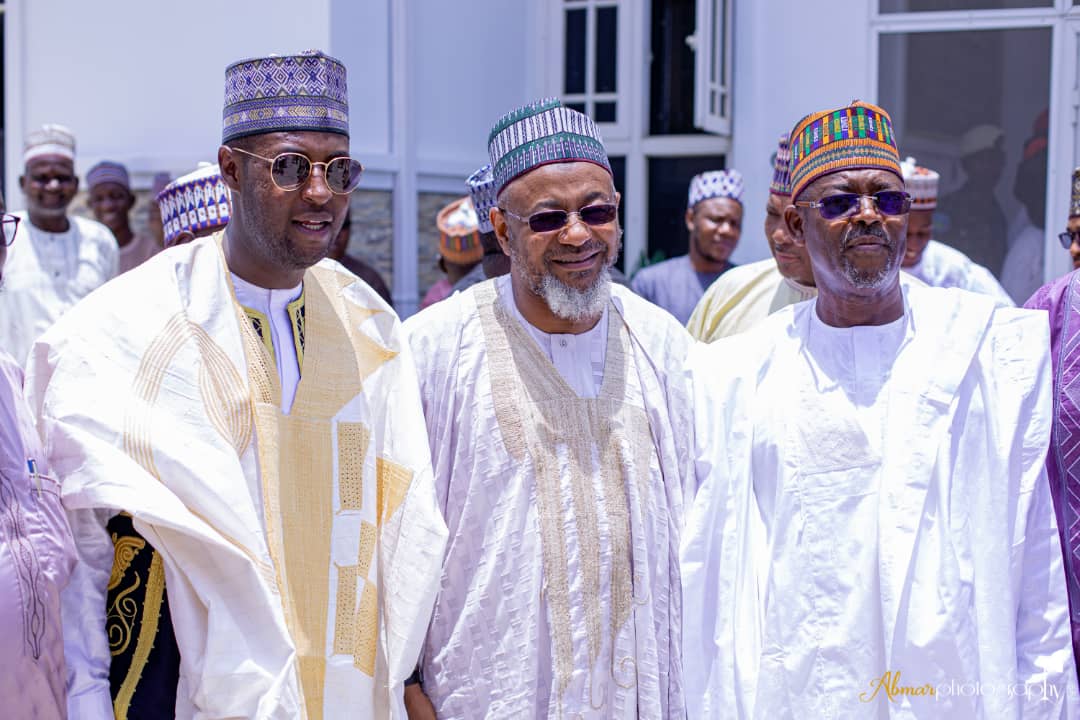 Abu Ahmad
The son of a Federal Lawmaker, Hon. Abdullahi Mahmoud Gaya representing Gaya, Ajingi and Albasu Constituency tied the knot with Aisha Mukhtat Idris in Zamfara State on Saturday.
The marriage was officially tied up at Gusau the capital of Zamfara state with an undisclosed dowry amount while family members in Kano joined live zoom to attend the ceremony.
In Kano, notable politicians stormed the state to rejoice with the family of Hon. Abdullahi Mahmoud Gaya, Chairman House Committee on Petroleum downstream.

Dignified Nigerians, national and states lawmakers and and fellow citizens across the country witnessed the colourful event at the residence of the lawmaker in the state.
Speaking during the ceremony Senator Bayero Nafada Counselled the couple to exercise forbearance in their union and congratulate his colleague for seeing his first son married in good health.
"There should be patience between the two of them, more especially the husband; wife and husband when it comes to patience, the husband must be more patient than wife and wife must be obedient to the husband, if she is very much obedient to the husband then I believe the husband will not contemplate adding another one. So I want to advise all of them to take their responsibilities and I am using this opportunity to thank their parents for the good upbringing of their children" Bayero Nafada said.
Abdurrahman Umar, uncle of the groom said "the marriage of our son Adnan today is a great day, we are much grateful to all those who attended the wedding today, My cousin Abdullah Mahmoud showed that he is a great leader in our society by hosting notable dignitaries to witnessed the marital ceremony of our son.
Shortly after the religious rite in Gusau, Dr Bashir Umar chief imam of Alfurqan Jumaat mosque prayed to Allah to bless the marriage and grant the couple pious children. Also Dr. Abu Bakar Lawan chief imam of Triumph Jumaat mosque prayed for the couple and advised them to live in peace and harmony..
The joyous groom, Adnan Abdullahi Mahmud thanked Almighty Allah for sparing his life to witness this historic moment of his wedding day. "I thanked Allah for allowing me to witness this historic moment in my life, I also thanked my father Alhaji Mahmud Abdullahi Mahmud Gaya who trained me and supported me at all levels, words cannot express my appreciation to him, my mom, members of immediate family, friends, well-wishers and all those who have come from far and near to rejoice with our family on this great and historic occasion, May Allah in his infinite mercy reward everybody"
In his goodwill message Hon. Abdullahi Mahmoud Gaya expressed his happiness and appreciated the dignitaries and well-wishers who came from far and near to rejoice with his family. He later urges the couples to be patient and embrace the Sunna of Prophet Muhammad (S.A.W) with the fear of Allah SWT in all their activities.
Among the dignitaries who attended the marriage ceremony in Kano were NNPC Boss, Mele Kyari, Honourable Alhassan Ado Doguwa, Malam Abdurrahman Umar, Former Chief of Air Staff Air Mashall Muhammad Umar,State APC Chairman Abdullahi Abbas, Alh. Manniru Babba-Dan Agundi, Sanetor Bayero Nafada, Honourable Sha'ban Sharada, Hon Hafiz Kawu, Dr Kabiru Said Sufi, Captains of industries and government agencies, technocrats, members of state and Federal Assemblies, friends and supporters of Gaya's family, politicians and other stakeholders.
in Zamfara state capital, the wedding was also attended by Zamfara State Deputy Governor, Sen.Hassan Muhammad Gusau, Former Governor Zamfara State ,Hon.(Dr.)A.A.Yari., Former Sokoto state Governor, Distinguished Senator.Dr.Aliyu Magatakarda Wamako (Sarkin Yamman Sokoto) His Excellency, Alhaji Mahmud Aliyu Shinkafi.(Dallatun Zamfara), Distinguished Senator,Tijjani Yahaya Kaura(Tafidan Kaura), Hon.Lawal M.Liman,(Gabdon Kaura), HRH.Alhaji Hassan Attahiru, (Emir of Bungudu). HRH.Alhaji Dr.Bello Muhammad Barmo, (Emir of Mafara),, HRH.Mejor Sunusi Ahmad Muhammad Asha (Emir of Kauran Namoda),HRH.Alhaji Bashar Isma'il Ari III.(Emir of Moriki), Mai martaba Sarkin Tambuwal. HRH Emir Gobir na Isa.Rt.Hon.Bature Umar Sambo,(Sarkin Sudan Gusau),Alhaji Lawali Muhammad,(Makaman. Kaura), Engr.Abdullahi Abdulkareem,
(Katukan Tsafe) Professor Abdullah Shinkafi,(Walin Shinkafi). Alhaji Yahaya Abubakar Yari, Alhaji Jafar Abubakar Yari, Hon.Sha'ayya S.Pawa (Dan-malikin Mafara), Hon.Bashir Muhammad Yusif Dala, Malam Kabiru Sokoto, Hon.Sani Musa Talata Mafara. The nuptial knot was tied after a bride price of was paid to the bride parant in Gusau Zamfara state.
Online Universities: The dawn of a new era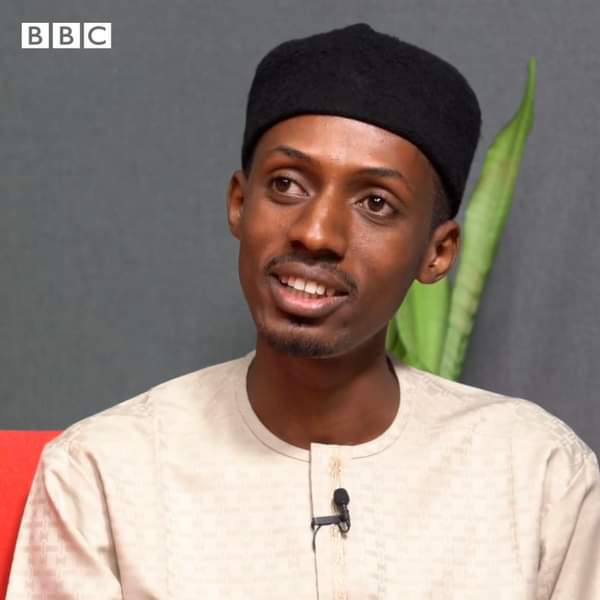 By Rayyan Tilde
Since the start of the internet era, our civilization has been experiencing a great change in the way we do almost everything. From the way we communicate, to what we eat, down to how we entertain ourselves. Every sector has changed drastically since the advent of technology. Educational sector is one of the few sectors that is yet to be seriously disrupted by technology. I believe technology will continue to disrupt the way we do and see things even to the extent of fully actualizing what Huxley portrayed in his book (Brave New World).
The way things are taught today is [in some areas] the same as they were taught 200 years back or even the way Fatima bint Muhammad Al-Fihriya founded the world's first university in 895 CE in Fez. That is about to change with online universities — the platforms that are ushering a new era of learning.
What's an Online University?
An Online University, like any other conventional university, is an authorized place where you can study and earn your First, Masters and even Doctorate degrees. The major difference is that it is done remotely by using the internet as a medium that connects you with the university.
Challenge
The Online University like any other new thing before it, is still yet to be fully accepted by people especially in Africa. It's clearly written in many traditions that humans tend to stick to what they are used to. They tend to perceive it as being safe while portraying the new one as being unpromising. Calestous Juma in his book "Innovation and its Enemies", mentioned 10 innovations that were heavily criticized when they came into existence. He explained how coffee was rejected, Tractors, Electricity, printing of the Quran and other innovations.
Zulum is Coming-Dr Aliyu Tilde
A more recent example is how many scholars rejected the idea of listening to the Quran on a radio, regarding those that did that as apostates. Great Imams like Sheikh Ibrahim Niass had to go through a lot to convince the ummah that it is absolutely fine to listen to the Quran on a radio.
In 1892, John Froelich introduced the first tractor to replace the animals that were used on the farm, there was a great resistance from those that were using the incumbent source of farm power that had reached its biological capability, especially those that were fixated in the business of selling oxen and mules that work on the farm.
Today, it will totally be funny to find someone that's against the above mentioned innovations as far as he is in a civilized society. An Austrian economist, Joseph Schumpeter, concluded in one of his researches that "Resistance to new technologies is often frowned upon as a temporary phenomenon that is inevitably overcome by technological progress". I believe online universities will become more accepted as the technology used in the platform improves. With the progress that's being made in fields like Augmented Reality and Virtual Reality, it is now possible for a university to teach its students basic practicals with Augmented Reality and a more complex one with a VR headset — from their homes. Though VR headsets are expensive now, I believe they'll soon be available at a more affordable rate.
Advantages
According to BioHistory, new things emerge when humans reach a limit, thus being stressed which will then force them into finding a better solution, they considered it to be the building block of civilization — according to a research they did about the roman civilization and the modern-day western civilization.
I consider it to be a miracle from our Lord (SWT). For instance: With Farm mechanization, He saw how our population was increasing, if it were to increase without a creative way of producing farm produce for us to eat, there would have been a great hunger globally. Same with the way we study. If you look at the number of students that are trying to have a degree, there's no way they can fit into our conventional university system without a compromise in the standard of learning. Online universities will be able to solve this since the platforms are tailored to appeal to every student in an individualistic manner.
Elon Musk's Starlink is a device that uses satellite technology to deliver internet connectivity to anyone that's using it at any point on this planet. This type of technology will help in allowing people in remote areas to still benefit from this system of learning.
Advantage – Finance
With Online Universities, you don't have to worry about the cost of accommodation, feeding, transportation and other expenses that you may incur if you were to study away from home. This means one can study in a university that's in the United Kingdom while he lives in an environment where life is extremely cheap.
Many online universities now allow students to enroll for a single course at a time. This makes it easier for students who can't afford to pay for a complete program, by allowing them to take their courses as funds become available to them.
Advantage – Morality
I believe it is the fear of every right-thinking parent that their child will leave their home and go to a place where his upbringing will be challenged by the influence of other people — if they are to enroll in a conventional university.
Online Universities in Nigeria
There are a few number of accredited online universities in Nigeria, the one I can attest to, after researching both online and offline is the one from ABU Zaria. They offer a variety of courses and the best part is, they offer the same certificate as that of the students in-campus.
Conclusion
In the next 20 years, I believe online universities are going to dominate the educational system. The fact that someone from my village at Tilde or any other place on earth — as far as he is connected to the internet, can be able to enroll in a university anywhere on this planet and graduate will make life easier for everyone.
Rayyan Tilde
17.07.2022