My Vision for Jigawa State (I)
By: Mustapha Sule Lamido
In the journey of every society, there will always be periods of challenges that require critical reawakening. Such challenges may be so severe that they may look unsurmountable and so threatening that many would believe the society is heading for collapse. Nations passes through such stages in their history. Nigeria is currently passing through one of its most trying times, Jigawa and others states are not an exception. This is why people who believe they have solutions to some of these challenges must make themselves available for public service irrespective of the inconveniences they themselves would have to endure.
Although, I have been born and brought up by a political family, I still didnt think of directly contesting for elective positions until some few years ago and I had not regretted making that decision despite the tonnes of misconceptions and misrepresentations by the section of the public. From my senatorial contest in 2019 to my current one, I have followed the divergent public opinion with my aspirations and I have accepted both criticisms and commendations in good faith. If there is one thing, I had learnt the hard way in politics, it is that you can't get anything done until you become directly involved. Another thing is that youths like me always find it difficult to convince the people of their ability to deliver.
About 15000 Kano Candidates May Miss NECO Exams Over N 1.5 Billion Debt
It is no longer news that I have emerged the PDP gubernatorial candidate for Jigawa State and that I have completed all the formalizations with INEC. Contrary to what many will believe, this wasnt a walkover, it was as a result of sustained hard work, dedication, grassroots mobilization and team efforts over the last two years. It is the same energy and commitment I and my team utilized to win the PDP ticket that I will want to multiply in not just winning the general elections but in serving the Jigawa people afterwards.
I understand that those who misconstrue my mission are viewing my candidacy as a family affair but this is because, they havent been opportune to read my manifesto. Yes, my blueprint will be publicly launched any time from now, but it may not reach everyone eventually, hence I have decided to simply communicate it directly to the people I aspire to serve in a series of articles that will be given the widest publicity possible. By the time I fully disseminate the core issues surrounding my vision, I am optimistic that majority of Jigawa citizens will agree that I am not aspiring to become governor just for the sake of it or just because I want to extend a family hegemony. By Allah, my mission is to develop Jigawa State, alas you cant control the perception of mischief makers. With time, we will Insha Allah prove all doubters wrong.
My primary aim as governor is to lay a solid foundation for a united and sustainable Jigawa State, a prosperous Jigawa that will not rely on federal allocations for survival, a Jigawa that will one day compete with Lagos, Kano and Ogun State. I aspire to galvanize the necessary support that will transform Jigawa into one big family with love and respect for each other. With the right policies in place, I foresee a Jigawa for all without discrimination and divisions, a united state with common purpose for progress and development.
If the Jigawa people give me a chance I will work with all the state's elders and stakeholders irrespective of their political affiliations to unify our people across all emirates. By the Grace of Allah, my administration will create and sustain a conducive atmosphere where a person from Dutse or Ringim will see others from Hadejia, Kazaure or Gumel as one with the same love and care that he has for people of his own emirate. The current divisions are unnecessary as they were created to divide the people and divert their attention from the real issues.
In the last four years, I have been working with other stakeholders in and outside the PDP to produce a 35-year development plan for Jigawa State similar to what was done in Lagos. I am pleased to inform you that we already have a draft. My plan if you elect me is to call a conference of Jigawa stakeholders which will afford all concerned citizens the opportunity to give input into the development plan. Traditional rulers, politicians, professionals, academicians, enterprenuers and everyone concerned will be asked to provide input before having it passed as law by the State House of Assembly. Once it becomes law, every subsequent governor will have no option but to implement it.
If given the chance, my administration will ensure justice and fairness through equitable distribution of government presence. I will not favour any community over the other, neither will I allow individuals to be favoured over other individuals. I may not be perfect as a human, but I will do anything within my possible best to ensure that no citizen of Jigawa State is discriminated against in his own state. I will initiate and execute a governance and institutions reform to reposition government organs to serve the people with the aim of building and improving upon them.
From now to elections, I will be communicating my vision to the Jigawa people with hope of convincing them on good policies and principles on why I want to serve them as governor. I will like to persuade them to listen to me and understand me so that they can have an objective reason why they will vote for me as governor in the forthcoming 2023 general elections.
In my next article, I will build on this introduction, provide details on how I will achieve a united and sustainable Jigawa. My subsequent articles will break down my manifesto in simple and non-technical terms to explain my programmes and plans for education, economy, health, empowerment, security, environment and socio-religious development.
©Santurakin Dutse 2023
Nigeria's Fourth Republic: Politicians Who Accepted Defeat Without Going to Court Since 2003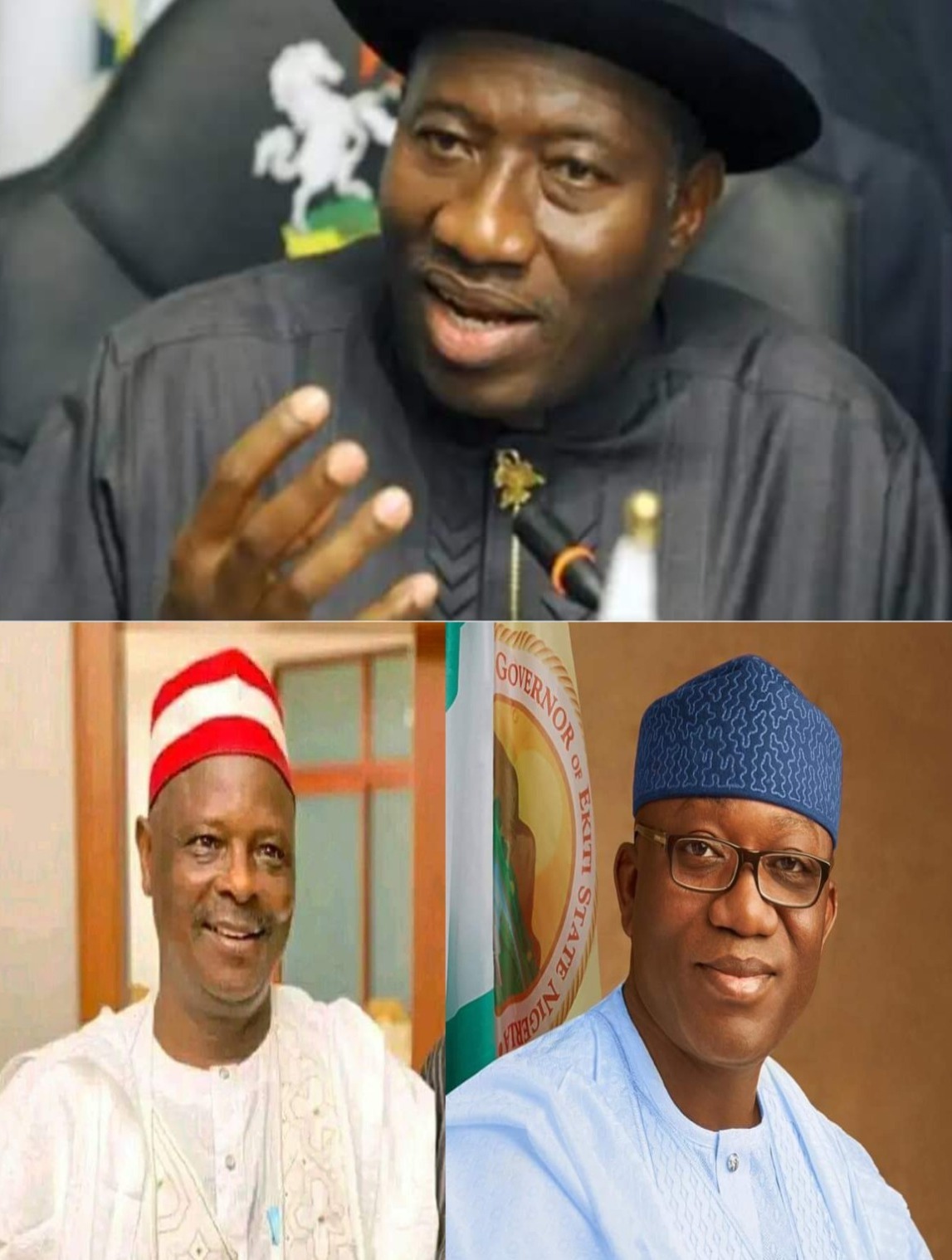 Abbas Yushau Yusuf, Political Editor
As Nigeria's Fourth Republic marks 24 years, elections were held in 1999, 2003, 2007, 2011, 2015, 2019, and most recently, in 2023 for the offices of councillors, LG Chairman, State Assemblies, Governors, National Assembly, and the office of the President.
By the time the Independent Electoral Commission concludes the process, litigation follows.
Only in 1999 was there very negligible litigation at the courts. The presidential candidate of the joint defunct APP and AD alliance, Chief Samuel Olu Falae, challenged the victory of Former President Olusegun Obasanjo in 1999, but the courts dismissed his appeal.
The 1999 General elections were conducted by the military administration of General Abdulsalami Abubakar.
By 2003, civilians started to conduct elections, and litigations continued to follow unabated.
Analysts opined that the election season in Nigeria with the highest number of litigations is the recent 2023 general elections.
It is said that 95 percent of the defeated politicians are still in the courts.
Below are some of the prominent Nigerian politicians who congratulated their opponents without going to court or their political parties in 20 years.
Goodluck Ebele Jonathan
Former Nigeria's President, Dr. Goodluck Ebele Jonathan, is the first Nigerian presidential candidate who did not go to court to challenge his victory after the Independent National Electoral Commission declared his opponent, Muhammad Buhari of the APC, in the March 28 General elections.
Even before the final collation of results, he congratulated former President Muhammadu Buhari. Goodluck Jonathan was Nigeria's President from May 6, 2010, to May 29, 2015.
Senator Rabiu Musa Kwankwaso
Senator Rabiu Musa Kwankwaso was Governor of Kano state from May 29, 1999, to May 29, 2003. He is the only Kano politician who congratulated his opponent since the 2003 election, even though as an incumbent Governor.
Kwankwaso was defeated by Malam Ibrahim Shekarau of the defunct All Nigeria People's Party. Kwankwaso did not only stop at that; he visited the Governor-elect at the residence with his cabinet and congratulated Malam Shekarau.
Kwankwaso staged a surprise comeback in 2011 after 8 years; he concluded his second tenure on May 29, 2015.
Dr. Kayode Fayemi
Dr. Kayode Fayemi was Governor of Ekiti state from 2010 to 2014 after the Supreme Court sacked Segun Oni of the People's Democratic Party.
Ekiti state is one of the Nigerian states where off-season elections take place. During the 2014 Governorship election, Dr. Kayode Fayemi of APC was defeated by Peter Ayodele Fayose of the People's Democratic Party.
Dr. Kayode Fayemi went ahead to congratulate the winner and did not also go to court. Like Kwankwaso of Kano, Dr. Kayode Fayemi also contested in the 2018 election and won, concluding his second term in the year 2022."
"Kano/Zamfara Judicial Coup". A Coincidence or a Conspiracy?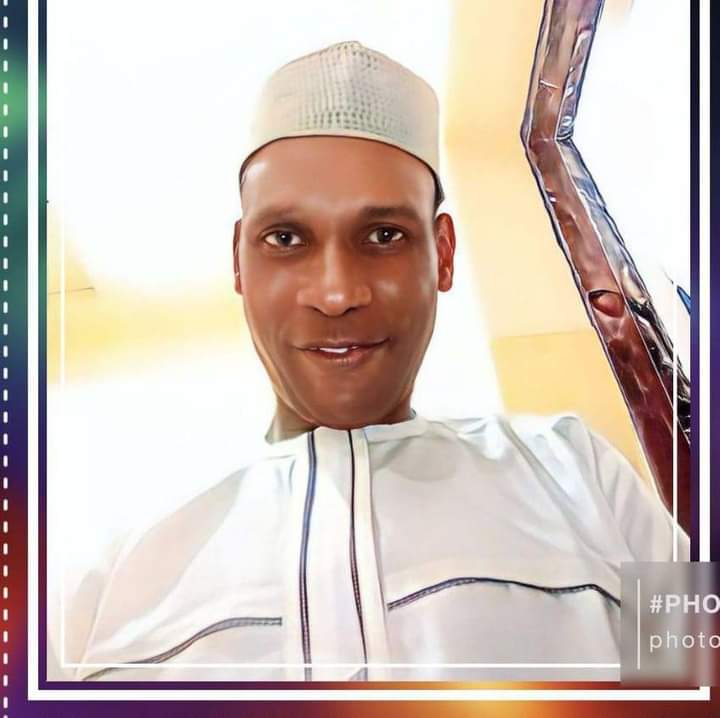 Na'Allah Muhammad Zagga
I'm not a fan of conspiracy theories, but some conspiracy theories are so compelling to be dismissed with a wave of hand. I agree with those who argue that the judiciary coup in Kano and Zamfara Zamfara States are not mere coincidences; they are part of a larger plot to conquer or recapture the North West in 2027. The Muslim/Muslim ticket has turned out to be the biggest political fraud of all time in our recent history. Muslims voted enthusiastically in the mistaken belief that it's the formula for permanent political conquest of the Christians. And Christian, worried by this sinister agenda, voted massively for Peter Obi to neutralise or defeat this agenda. In the end, both Muslim and Christian voters have been made to look foolish on account of the consequences of subsidy withdrawal.
Unfortunately, the Nigerian voters(both Muslims and Christians) didn't realize that the Muslim/Muslim ticket had nothing to do with the passion for Islam. Our politicians are not driven by the passion for religion; they are motivated by the passion for power. They merely and selfishly exploit religion religion to attain power.
The total withdrawal of petrol subsidy without any remedial measures to cushion the adverse effects of the policy on millions of ordinary Nigerians has put Muslims and Christians in the same boat. A bag of rice is over N70,000 today and Muslims are not buying food at lower prices for blindly voting for the Muslim/Muslim ticket. Our North Islamic clerics are seething daily at how they have been used and manipulated by politicians. And these clerics have vowed revenge in 2027 in order to teach APC a lesson.
The APC leadership is silently unsettled by the widespread resentment against the party as a result of the current excruciating hardships in the country. The North West is critical to the survival of the party in 2027 and beyond. So, taking over Zamfara and Kano States by any means necessary is part of the 2027 strategy by the party.
Unfortunately, using the judiciary to achieve this agenda will backfire. The will of the people is superior to a standing army, so said a famous thinker. Our conservative judges have given more prominence to technicality at the expense of the will of the people. They're punishing the voters over trifling legal issues at the expense of the substance of the justice and the will of the people.
Just look at the case of Ahmed Lawan who was imposed on the people by the Supreme Court, despite the fact that he was neither a candidate nor participated in the election that produced Machina as Senator-elect? Then look at the case of Governor Uzodinma, another Supreme Court candidate. This is worse than a military coup. As Lincoln said, no man has the right to rule another without their consent. But it's happening in Nigeria through our courts.
However, trying to take back Kano and Zamfara States by force through the judiciary will produce political consequences they can't handle in 2027. Given the current deep-seated resentments against APC in the North West on account of the its betrayal of the voters in the name of the so-called Muslim/Muslim ticket, I don't see how the strategy of judicial intimidation would mollify the voters to trust the party again, much less expecting to retake the North West. The defeat will be so comprehensive that not even armoured tanks can save the party from being crushed.
The same religious clerics that they had used in the 2023 election will be their own undoing. These clerics are openly angry and they ready to salvage their reputations in the eyes of the people. So, I don't know how APC can recapture areas or zones where its popularity has depleted to zero. There are limits you can use the judiciary against the will of the people.
The conspiracy against Abba Yusuf and Dauda Lawal will ultimately backfire. It's naive to mistake people's silence in the face of political chicanery as acquiescence to injustice. Just imagine how a court would have the luxury to declare a duly conducted election as inconclusive in order to dismantle the mandate of Governor Dauda Lawal by using federal might. This was what they did against Abba Yusuf in 2019, using federal might to rig the election. They even removed a neutral police commissioner Mohammed Wakili and sent a DIG to intimidate voters. But despite the federal might, Abba Yusuf staged a formidable come back in 2023. Now they are determined to force him out by any means through the judiciary. Unfortunately, for APC, its popularity its popularity is at the lowest point. So, I don't see how party facing haemorrhaging goodwill can recapture areas where the voters are inconsolably angry and waiting for a payback time in 2027.
Juicy Ministries and the Geo-Political Zones of their Respective Senior Ministers.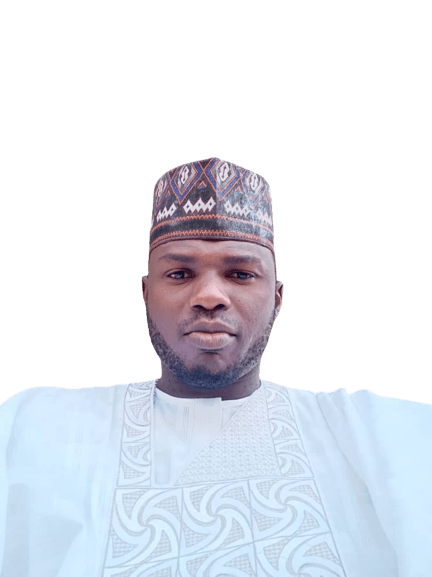 By Abubakar Sadiq Dauda
The region of the bosses of the Super Ministries i.e. Ministries that have either a large budget size for capital expenditure or juicy parastatals under its supervision are as thus:
Works – South-East
Transportation – North-East
Power – South-West
Petroleum – South-South
Gas Resources – South-South
Finance – South-West
Communications – South-West
F.C.T. – South-South
Interior – South-West
Marine – South-West
Aviation – South-South
Defence – North-West
Police Affairs – North-East
Education – North-East
Health – North-East
Agriculture – North-East
Solid Minerals – South-West
Humanitarian – South-South
Take it or leave it, the North-west and the North-central zones did not get their fair portions, due to the fact that, this administration secured more votes in the Northwest and North-central zones combined, if compared to the total score secured in the remaining four Geo-political zones combined.
Read also: Ministerial Nominee's: Between Fair Proportions and Political Relevance.
However, delivering his remark after the swearing-in, President Tinubu reminded the Ministers that they are ministers of the Federal Republic of Nigeria and not Ministers of a particular region or state.
I want to believe and pray that the Ministers will be fair to all states and regions in terms of project delivery and job allocations.
Sadiq is a political analyst and observer, writes from Kano and can be reached via, sadiqdauda55@gmail.com