My Vision for Jigawa State (VIII)
Earlier this week, we concluded stakeholders consultations with party leaders and followers across the 27 Local Government Areas of the state. For four weeks, we interacted and received valuable inputs from representatives of the people. While thanking all those who sacrificed their time to be part of the interaction, I assure you of an all-inclusive government if we emerge victorious. As difficult as it is proving to be, we are working hard to ensure that everyone's voice is heard.
Today, I want us to continue with and conclude our discussion on agriculture. One major thing we need to agree on is that we cant grow in isolation. We need to establish a working synergy and integration between the activities of farmers. The spirit and practice of farmers cooperatives shall be reawakened such that they will work together for the benefits of the community. With this, dissemination and diffusion of new and innovative ideas will be simplified.
One of the major drawbacks in our farming system is the use of local and uncertified crop varieties. This result is poor yields of most of our staple crops. In order to increase crop yields, our administration in partnership with research institutes such as ICRISAT, IITA, IFAD and National Seed Council (NSC) will establish demonstration farms of improved crop varieties and give out the seeds to farmers. This will certainly increase our net crop production and boost our economy.
50 Medical Doctors Leave Nigeria Every Week-NMA
Already, we have sponsored comprehensive research which has documented all the crops cultivated and animals reared in the state on local government basis. Overall, we can reveal that the top five crops cultivated in Jigawa state are rice, Hibiscus, Sesame, Sorghum and Millet. These are commercially exportable crops that are needed by industries. We also have a variety of livestock production especially of sheep, goats, cattle, camels and poultry as well as their associated products of meat, milk, hides and skin.
We intend to introduce new policies on livestock development especially with regards to animal varieties and animal health. Like human beings, animals require effective and efficient health care system. To ensure maximum productivity of our livestock sub-sector, we will Insha Allah build more veterinary clinics across the state and upgrade the existing ones. We will employ more veterinary doctors and extension workers to provide effective animal health care service delivery.
We will improve the relationship between farmers and herders by providing serious intervention in how they live and cohabit. Insha Allah, we will ensure that all cattle routes are reclaimed and demarcated. We will revive all grazing reserves across the state with improved grasses and drinking water sources. These were some of the policies initiated in 2007 which resolved almost all farmers and herders conflicts in our dear state but have been now abandoned.
Part of the problem that resulted in these conflicts is the quest of farmers to have more land to increase their production. Given that, we will revitalize the Jigawa State agricultural research institute, focusing on improving agricultural inputs, especially seeds, to give our farmers more output from less land. If herders are provided with adequate grazing facilities with clearly marked cattle routes, and farmers' production is improved with their limited land, conflicts will be virtually eliminated.
We have some neglected elements of agricultural development which are money spinners, but the attention of people is not on them. Enterprises like fish production, fruits farming, plantation agriculture, perennial crops cultivation, horticulture, silviculture, apiculture, forest products development, etc. We will work with experts to assess the viability of some of these activities in our state.
Our major periodic markets can be strengthened to improve on their already specialized marketing of agricultural products by reorganizing them into clusters. Maigatari Market is a major livestock market of international repute, Gujungu is a big market where all sorts of agricultural products, grains and livestock are sold. The same can be said of other markets like Sara in Gwaram LGA, Shuwarin in Kiyawa LGA and Kafin Hausa Market in Kafin Hausa LGA We can use these markets to further develop our agricultural value chains.
To improve marketability, we must first develop an improved storage plan to reduce wastage of especially vegetable crops like tomato. Storage management shall be emphasized to expose farmers to better methods of storing their products for better preservation and reduction or complete elimination of losses. Some essential storage devices shall be developed, produced and deployed accordingly, e.g., Silos, kilns, etc. We shall liaise with the Nigerian Stores Product and Research Institute (NSPRI), the Raw Materials Research and Development Council (RMRDC) and other relevant Institutions on this matter. We will look into the possibility of Establishment of agricultural produce conditioning centres, one for each Senatorial District, for the processing of agricultural produce to support farmers for export.
As stated earlier, we have a clear intention of moving from subsistence to commercial agriculture. The ultimate goal of this aim is to eventually link agriculture to tangible economic development which is the only viable way to keep our large population employed. No other sector has the capacity to provide direct and indirect jobs to millions of people in both rural and semi-urban centres.
Just to remind us, agriculture, as a branch of the world economy, plays a significant role in human life. Its main goal, among other things, is to meet the population's needs for food and provide the industry with raw materials. Unfortunately, we have not been able to meet these demands. We will, therefore, ensure that the necessary mechanisms to meet the various expectations of farmers, industrialists and the entire populace of Jigawa State are in place.
While reeling out all these well intended policies, I must advise us to reflect on the requirements and the efforts needed for them to be actualized. Gone are the days when government is buoyant enough to take care of all activities. The present economic realities will no longer allow that. People, especially farmers must be willing to make a lot of sacrifices to complement government efforts in making the sector better. The good news is that we will be taking issues one at a time and with the help of Allah, everything is possible.
Gobe ta Allah ce
©Santurakin Dutse
Open Letter To Governor Abba Kabir Yusuf -Fakhruddeen
Fakhraddin Auwal
Good day, Your Excellency, Sir.
I hope my message has reached you in good health and may the Almighty Allah guide, protect, and continue to bless your administration.
I would like to start by thanking Allah, the Highest, for accepting the prayer of Kanawa and making you the governor and rescuer of Kano state and its good people.
Indeed you came into power when the state is in a despicable situation, when almost nothing is in good shape, and public properties had been sold, or maliciously converted to personal enterprises, Insecurity–in the form of phone snatching–infesting our streets. Meanwhile, we thank God, the Almighty. With your impressionable 5 days in office, we are hopeful that Kano state will prosper and the glory of the state will soon be restored, in sha Allah.
Your Excellency Sir, I may seem small, and inexperienced to claim any expertise in governance or challenge any decision coming from your strong team of intellectual and highly educated figures. But I want to be heard.
As you have promised to work for Kano and Kanawa based on the state's–not your personal–interest, I know you must have your door open for advice and suggestions.
As I was happy yesterday morning about the demolition of some illegal buildings around Filin Folo, I came across a paper that I'm not sure about its authenticity, going around on social media containing the list of some places to be demolished because they were illegally sold by the previous government.
Your Excellency Sir, I am in support of revoking any unlawful land allocation in the state and even the demolition of the ones that are unimportant to society, however, I'm not in support of the demolition of the ones that may benefit our states, like Masallacin Idi and some parts of Badala due to the following reasons.
One of the major problems that you inherited from the previous government is insecurity which we all believe that it is majorly a result of illiteracy and unemployment, which are also the course of the economic deterioration of the state!
1. Sir, for Masallacin Idi.
it's very disheartening to see historic places being sold or given freely to some individuals, however looking at it from another end, the massive growth of population and unemployment rate in the state and the positive contributions of the said places to the Kano state economy, one may be accurate to assert that the place has more advantage to the Kano state residents as a market than as Eid-prayer ground because, the place is very close to the two of the major markets of the state Kwari and ƙofar Wambai all of which needed to be expanded, as our population is exponentially growing and from my personal observation, there are at least 3,000 to 5,000 people that are running their businesses within and outside the place every day making about 1.1 to 1.8 million users yearly. When utilized for the biannual rituals, however, not more than 50,000 people are using it, which is insignificant (less than 5%) compared to the previous one. Moreover, after the biannual usage of the place only becomes useless and criminals hide out throughout the rest of the year.
Thus, I suggest that government should look into the possibility of utilizing place the two, compatible purposes of Ead and Marketing or relocating the Masallacin Idi to the Ƙofar Na'isa sports institute which is big enough to be divided into two parts Eid and the institute leaving the entire place for the Eid and relocate the institute to another place or Masallacin Sarki and leave the place solely as the market.
2. Badala
Even though Badala is one of the most important and prominent parts of the state's history however for the people that are living in that area, the Badala is also coursing a lot of insecurity, as it mostly serves as a criminal hideout. In this light, sir, the demolition of these buildings may increase the insecurity in areas around Badala.
your government should look into the possibility of taking over the control of the buildings for public use and if the demolition is necessary it should come up with something that makes the place look more beautiful than it's now and at the same time help to curtail insecurity.
Finally, as I wish you a hitch-free tenure with colorful results, I hope my advice and suggestions will be given due consideration.
Thank you
Yours faithfully,
Fakhruddeen Auwal Taheer.
PDP Member Hopes for Atiku Abubakar's Confirmation as President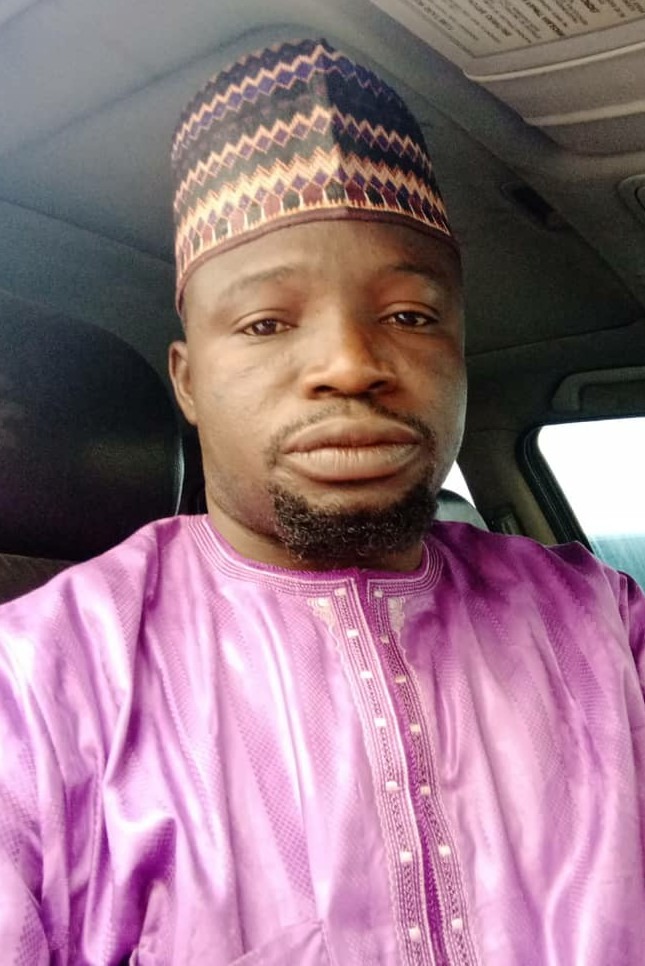 KANO, Nigeria – Alhaji Salman Mai Nasiha, a member of the People's Democratic Party (PDP) in Kano state, expressed hope that Atiku Abubakar would be confirmed as the country's president, as he criticized the administration of President Muhammadu Buhari for failing to improve the lives of Nigerians, especially the masses.
In a statement to journalists, Mai Nasiha highlighted the high expectations held by the people, hoping for a better quality of life and welfare under Buhari's administration. However, he lamented that their hopes were dashed, resulting in even greater hardships.
Mai Nasiha further criticized Buhari's administration for accumulating significant debt on the country, which he believed would burden future generations with even more difficulties. He also expressed disappointment in the performance of the 9th Senate and members of the National Assembly, referring to them as sycophants who failed to positively impact the lives of Nigerians, but instead contributed to the nation's challenges.
Commenting on the recent general election, Mai Nasiha referred to it as marred by fraud, leading to Atiku Abubakar, the presidential candidate of the PDP, challenging the results in court after Bola Tinubu was declared the winner. With the ongoing hearing at the election tribunal court, Mai Nasiha expressed hope for Abubakar's confirmation as the country's president.
Highlighting the PDP's track record, Mai Nasiha praised the party's policies and achievements during its previous administration, asserting that PDP governors had outperformed their counterparts from other parties. He cited the re-election of PDP governors in states such as Taraba, Bauchi, Adamawa, and Zamfara as evidence of public support for the party's governance.
What it Takes to Lead the Nigerian Senate"-Abdurrahman Joji
As Nigeria's 10th senate is set to begin in the first week of June, senators-elect across the nation have been making arrangements on who will take over as the President of the Senate. However, the process has been met with some controversy due to the country's heterogeneous nature, which requires the participation and inclusiveness of every tribe and religion in the administration of the nation.
To lead the Senate and by extension, head the National Assembly, requires a parliamentarian with huge legislative expertise, adequate knowledge in the law-making process, executive/legislative relations, constitutional amendment process, bill enactment and passage, eloquence, communication skills, and above all, good interpersonal relationships. It is for this reason that the Senate Standing Order stipulates that senators who will contest the position of presiding officer shall be those who have been re-elected based on the number of times they have served.
So far, four senators-elect have shown interest in the position of Senate President: Senator Barau Jibrin, Abdul Aziz Yari, both from the North West region, Godswill Akpabio from the South South region, and Orji Uzor Kalu from the South East. However, the eligibility and competence of the four contestants must be evaluated based on their records of performances in legislation and public service.
Abdulaziz Yari, a former member of the House of Representatives and former Governor of Zamfara state for eight years, did not make a significant impact during his stay in the House. His eight-year tenure as Governor was characterized as a regime of tyranny with a lack of harmonious relationship between the government and the governed. He lacks the adequate knowledge to preside over the affairs of people that come from well-educated and intellectual backgrounds
Barau Jibrin, on the other hand, is a former member of the House of Representatives, a senator in the 8th and 9th Assemblies, and a senator-elect for the 10th Assembly. He is a graduate of accountancy and a professional in business and financial management. As a ranking senator, he has numerous sponsored bills, and his bravery and eloquence in the floor of the Senate are unprecedented. He is described by his constituents as a warrior and a philanthropist, and his record shows that he can handle the National Assembly matters and provide much-needed inclusive legislation.
Godwill Akpabio, a two-term Governor of Akwa Ibom, a one-term Senator of the Federal Republic, and former Minister of Niger-Delta Affairs, is a lawyer by profession. During his first tenure as senator, he was privileged to be part of the 8th Senate leadership, and he gave the much-needed minority representation. As a politician that traversed all three tiers of government, it is expected that he can pilot the affairs of the Senate credibly.
Orji Uzor Kalu, a two-term Governor of Abia State and returning senator, is the incumbent Senate Minority Whip. He played an active role in the emergence of Chief Bola Tinubu and made a lot of noise in support of a same-faith ticket. He is a graduate of political science with good communication skills and is well acquainted with the votes and proceedings of the Senate. His politics has proven to be non-religious and non-tribalistic, considering how the whole South East supported and backed one of their very own sons in the presidential election. He deserves support for the fulfillment of his ambition.
To ensure justice and fairness as enshrined in the Federal Character principles, Sen Barau and Abdulaziz should jettison their ambitions to avoid the duplication and marginalization of power-sharing. The incoming President, who is a master strategist, should not allow this to happenAlthough the Senate elects its leader, it is crucial for the senators to choose a leader based on principles of justice, expertise, and fairness between the two geopolitical zones of the South-South and South-East respectively. The task of filling the void left by the likes of David Mark, Bukola Saraki, and now Ahmed Lawan is highly challenging. These three former Senate Presidents presided over the Senate with a great deal of diligence, maturity, and stability, and it is essential to have successors who will continue to uphold their legacy of distinguished parliamentary practice, preservation of democratic culture, and consolidation of democracy.
As the responsibility of electing their leader lies solely on the senators, Nigerians await to see if we will have another rubber-stamp Senate. It is imperative for the Senate to assert its independence and maintain checks and balances against the Executive arm of government to ensure that democracy thrives in Nigeria.
Abdulrahman Joji Writes from Kano