My Vision for Jigawa State (II)
By: Mustapha Sule Lamido
Today, I will begin by urging our dear people to go and collect their Permanent Voters Cards (PVCs) in various INEC Local Government offices. Those who have not registered should also spare their time to do so immediately. INEC has extended voter's registration effective from 30th June, 2022. I call on all my fellow Jigawa citizens to use this opportunity to register. As at today, there are about 20 million uncollected PVCs in Nigeria. Between June to December, 2021 alone, there are 33,183 unclaimed PVCs in Jigawa State. Register to vote, it is your right. Collect your PVC and use it to change the future of our state and country.
Moving forward, I would want to make two things clear; number one, my vision is not close-ended meaning that it is flexible enough to accommodate your demands and observations. Therefore, you can always share them with me and my team so that we can see how to incorporate them into the vision. Afterall, the vision doesnt belong to me alone, it is for all Jigawans. Secondly, I will continue to make wider consultations with all the people I aspire to serve because I dont have the monopoly of all the solutions. This means, I am not aspiring to rule Jigawa but to govern it through your inspiration and encouragement.
Renown Islamic Cleric Opposes Same Faith Ticket For Presidency, Proffers Solution
To achieve our aims for Jigawa State, we will need national and international partnerships. As such, I have already started working with our PDP Presidential Candidate, His Excellency Atiku Abubakar. I have intimated him on the need to give a special attention to Jigawa State if he becomes President. I have already started making efforts to understand the dynamics of establishing partnerships with international organizations for a working and beneficial relationship with Jigawa State and its people.
From the public reactions, I understand many people are questioning our ability to implement this vision. Some mischief makers even reported that we have claimed to make Jigawa work without federal allocations once elected. This is not true; we are not magicians; what we are saying is that we have developed short- and long-term plans to take Jigawa to greater heights. The execution of those plans would depend on so many factors including the level of support and cooperation we get from the people. We cannot do it alone.
Jigawa is currently ranked the third poorest state in Nigeria with a poverty level of 87.2%. This is a negative narration that we must together strive very hard to change. With a projected 2022 population of 6,842,307, our state has the adequate manpower to turn its fortune around. If only one million Jigawans can be motivated and supported to generate extra N3,000 weekly from their businesses, that will be 3 billion naira per week or 12 billion naira monthly. Compare this with our federal allocation for the month of July, 2021 which is only 5.6 billion. Together, we can do it.
Already, we have our team of experts that are gathering data from the 27 LGAs on current successes and challenges of the state. This data gathering will be intensified if we win the elections. Immediately after swearing-in which gives us access to privileged government information, we will have a comprehensive assessment of the Jigawa state of affairs. Once we do that, we will share the necessary information with the public and release a timeline within weeks. All these will determine the speed with which we can implement our vision. As I said earlier, its not going to be magic, neither is it going to be a one-day job.
The next step is to assemble a patriotic, dedicated and competent team that will get down to work immediately. Already, I have a competent Deputy Governorship candidate, Dr. Babandi Ibrahim Gumel who is a technocrat. Together, we have been identifying and penning down competent people that will potentially work for our administration. We are not concerned about prominence or popularity of such people, but their commitment and competence. We will have a periodic evaluation mechanism of all appointees and anybody who is not being able to deliver will have to give way for better people to come in. Nobody will be indispensable if Jigawa is not his priority.
To think that unity is not achievable in Jigawa state is too pessimistic. Once we put in place a strong and trust-worthy government that is just and fair to all, unity of purpose will be achieved. Unifying a people doesnt mean abolishing all their differences or completely diluting their diversities, it means motivating and persuading them to work for their common development irrespective of such differences. We also have specific policies under review to make this a reality which we cannot make public now for obvious reasons. We shall revamp local governance by ensuring a dynamic, functional and independent local government system. Ministries and public institutions will be repositioned to cut waste, increase efficiency and serve only the people and not selfish interests.
I understand the concerns of some patriotic citizens who have doubts over my experience. I have three things to say on this. Firstly, working in the civil service or holding many government positions is not the only yardstick for competence. Leadership is not all about administration, a good administrator can still be a bad leader. Secondly, we have seen so many people in Nigeria whom have been in administration and have held government positions for several years but still failed woefully in governance. In fact, this is almost the norm. At about my age, the late governor of old Kano State Muhammad Abubakar Rimi was already on his way to becoming one of the greatest governors in Nigeria's history, so what are we talking about? Thirdly, the position of governor is not a one man's job, the office is run, supported and checkmated by the executive council, civil service, legislators and even the judiciary. It is not an office that one does whatever he wishes or takes and implement decisions unilaterally.
With this, I believe I have concluded the introductory part of my vision. In my next article, I will go directly into the core issues that will turnaround Jigawa State. The first is education which will be the major priority of my administration, the next is education and more education. Thank you.
Gobe ta Allah ce
©Santurakin Dutse
Nigeria's Fourth Republic: Politicians Who Accepted Defeat Without Going to Court Since 2003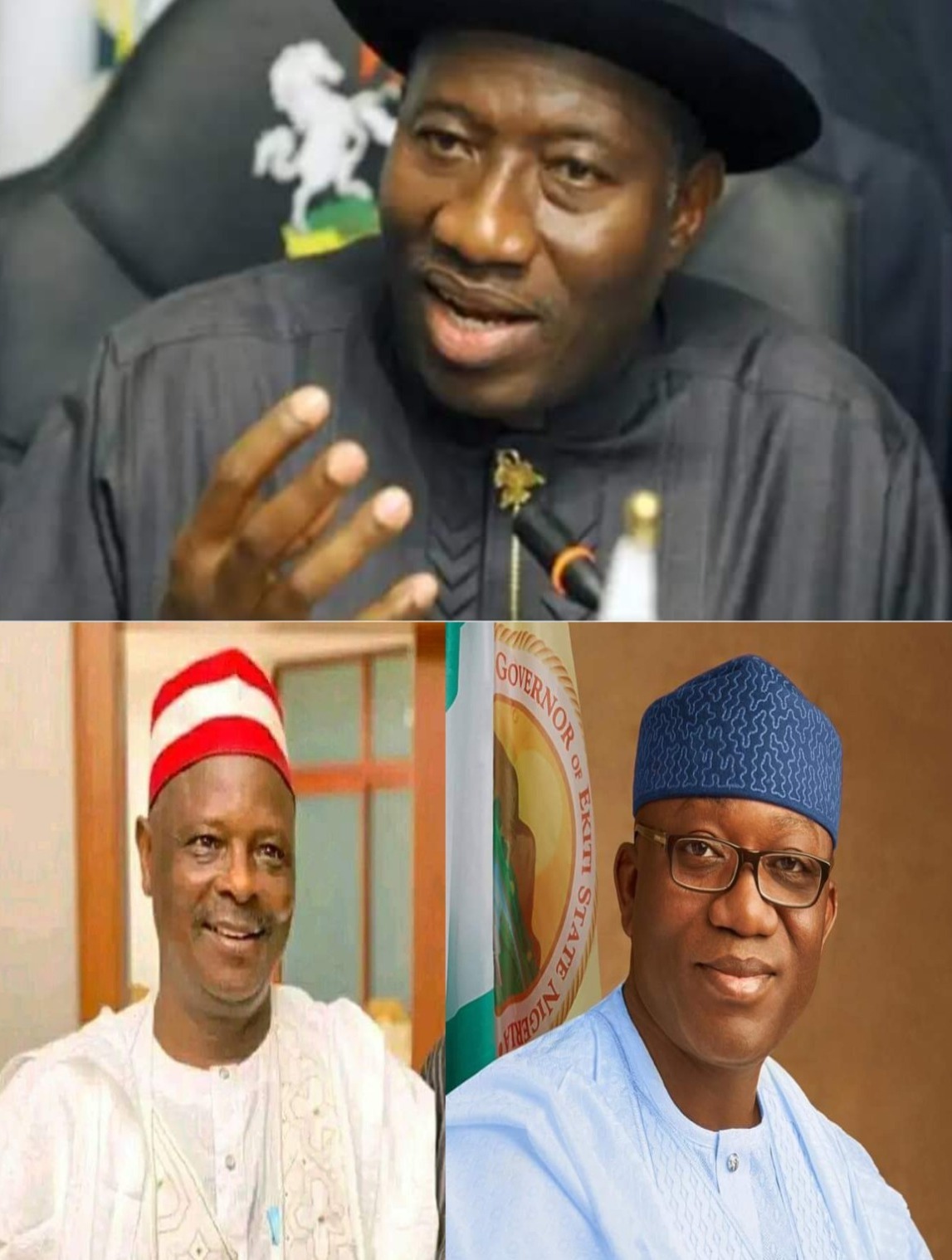 Abbas Yushau Yusuf, Political Editor
As Nigeria's Fourth Republic marks 24 years, elections were held in 1999, 2003, 2007, 2011, 2015, 2019, and most recently, in 2023 for the offices of councillors, LG Chairman, State Assemblies, Governors, National Assembly, and the office of the President.
By the time the Independent Electoral Commission concludes the process, litigation follows.
Only in 1999 was there very negligible litigation at the courts. The presidential candidate of the joint defunct APP and AD alliance, Chief Samuel Olu Falae, challenged the victory of Former President Olusegun Obasanjo in 1999, but the courts dismissed his appeal.
The 1999 General elections were conducted by the military administration of General Abdulsalami Abubakar.
By 2003, civilians started to conduct elections, and litigations continued to follow unabated.
Analysts opined that the election season in Nigeria with the highest number of litigations is the recent 2023 general elections.
It is said that 95 percent of the defeated politicians are still in the courts.
Below are some of the prominent Nigerian politicians who congratulated their opponents without going to court or their political parties in 20 years.
Goodluck Ebele Jonathan
Former Nigeria's President, Dr. Goodluck Ebele Jonathan, is the first Nigerian presidential candidate who did not go to court to challenge his victory after the Independent National Electoral Commission declared his opponent, Muhammad Buhari of the APC, in the March 28 General elections.
Even before the final collation of results, he congratulated former President Muhammadu Buhari. Goodluck Jonathan was Nigeria's President from May 6, 2010, to May 29, 2015.
Senator Rabiu Musa Kwankwaso
Senator Rabiu Musa Kwankwaso was Governor of Kano state from May 29, 1999, to May 29, 2003. He is the only Kano politician who congratulated his opponent since the 2003 election, even though as an incumbent Governor.
Kwankwaso was defeated by Malam Ibrahim Shekarau of the defunct All Nigeria People's Party. Kwankwaso did not only stop at that; he visited the Governor-elect at the residence with his cabinet and congratulated Malam Shekarau.
Kwankwaso staged a surprise comeback in 2011 after 8 years; he concluded his second tenure on May 29, 2015.
Dr. Kayode Fayemi
Dr. Kayode Fayemi was Governor of Ekiti state from 2010 to 2014 after the Supreme Court sacked Segun Oni of the People's Democratic Party.
Ekiti state is one of the Nigerian states where off-season elections take place. During the 2014 Governorship election, Dr. Kayode Fayemi of APC was defeated by Peter Ayodele Fayose of the People's Democratic Party.
Dr. Kayode Fayemi went ahead to congratulate the winner and did not also go to court. Like Kwankwaso of Kano, Dr. Kayode Fayemi also contested in the 2018 election and won, concluding his second term in the year 2022."
"Kano/Zamfara Judicial Coup". A Coincidence or a Conspiracy?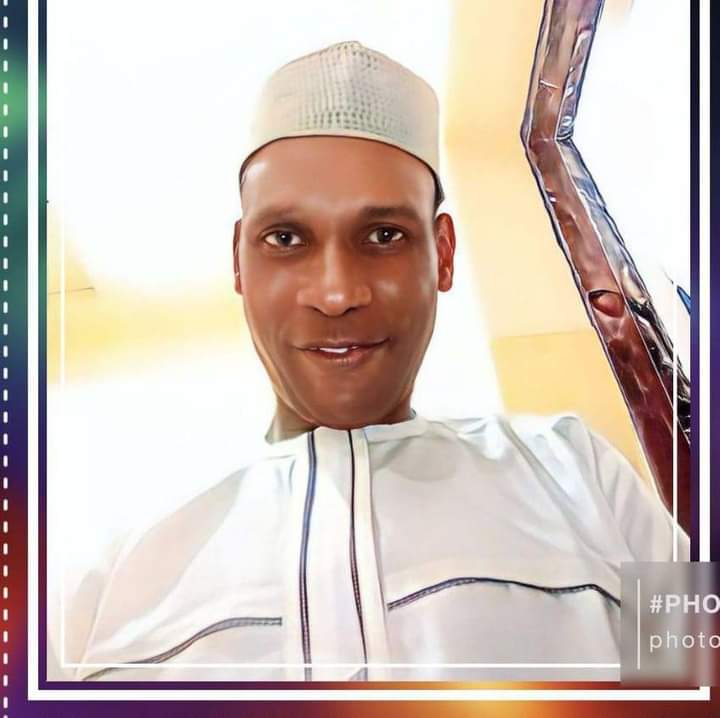 Na'Allah Muhammad Zagga
I'm not a fan of conspiracy theories, but some conspiracy theories are so compelling to be dismissed with a wave of hand. I agree with those who argue that the judiciary coup in Kano and Zamfara Zamfara States are not mere coincidences; they are part of a larger plot to conquer or recapture the North West in 2027. The Muslim/Muslim ticket has turned out to be the biggest political fraud of all time in our recent history. Muslims voted enthusiastically in the mistaken belief that it's the formula for permanent political conquest of the Christians. And Christian, worried by this sinister agenda, voted massively for Peter Obi to neutralise or defeat this agenda. In the end, both Muslim and Christian voters have been made to look foolish on account of the consequences of subsidy withdrawal.
Unfortunately, the Nigerian voters(both Muslims and Christians) didn't realize that the Muslim/Muslim ticket had nothing to do with the passion for Islam. Our politicians are not driven by the passion for religion; they are motivated by the passion for power. They merely and selfishly exploit religion religion to attain power.
The total withdrawal of petrol subsidy without any remedial measures to cushion the adverse effects of the policy on millions of ordinary Nigerians has put Muslims and Christians in the same boat. A bag of rice is over N70,000 today and Muslims are not buying food at lower prices for blindly voting for the Muslim/Muslim ticket. Our North Islamic clerics are seething daily at how they have been used and manipulated by politicians. And these clerics have vowed revenge in 2027 in order to teach APC a lesson.
The APC leadership is silently unsettled by the widespread resentment against the party as a result of the current excruciating hardships in the country. The North West is critical to the survival of the party in 2027 and beyond. So, taking over Zamfara and Kano States by any means necessary is part of the 2027 strategy by the party.
Unfortunately, using the judiciary to achieve this agenda will backfire. The will of the people is superior to a standing army, so said a famous thinker. Our conservative judges have given more prominence to technicality at the expense of the will of the people. They're punishing the voters over trifling legal issues at the expense of the substance of the justice and the will of the people.
Just look at the case of Ahmed Lawan who was imposed on the people by the Supreme Court, despite the fact that he was neither a candidate nor participated in the election that produced Machina as Senator-elect? Then look at the case of Governor Uzodinma, another Supreme Court candidate. This is worse than a military coup. As Lincoln said, no man has the right to rule another without their consent. But it's happening in Nigeria through our courts.
However, trying to take back Kano and Zamfara States by force through the judiciary will produce political consequences they can't handle in 2027. Given the current deep-seated resentments against APC in the North West on account of the its betrayal of the voters in the name of the so-called Muslim/Muslim ticket, I don't see how the strategy of judicial intimidation would mollify the voters to trust the party again, much less expecting to retake the North West. The defeat will be so comprehensive that not even armoured tanks can save the party from being crushed.
The same religious clerics that they had used in the 2023 election will be their own undoing. These clerics are openly angry and they ready to salvage their reputations in the eyes of the people. So, I don't know how APC can recapture areas or zones where its popularity has depleted to zero. There are limits you can use the judiciary against the will of the people.
The conspiracy against Abba Yusuf and Dauda Lawal will ultimately backfire. It's naive to mistake people's silence in the face of political chicanery as acquiescence to injustice. Just imagine how a court would have the luxury to declare a duly conducted election as inconclusive in order to dismantle the mandate of Governor Dauda Lawal by using federal might. This was what they did against Abba Yusuf in 2019, using federal might to rig the election. They even removed a neutral police commissioner Mohammed Wakili and sent a DIG to intimidate voters. But despite the federal might, Abba Yusuf staged a formidable come back in 2023. Now they are determined to force him out by any means through the judiciary. Unfortunately, for APC, its popularity its popularity is at the lowest point. So, I don't see how party facing haemorrhaging goodwill can recapture areas where the voters are inconsolably angry and waiting for a payback time in 2027.
Juicy Ministries and the Geo-Political Zones of their Respective Senior Ministers.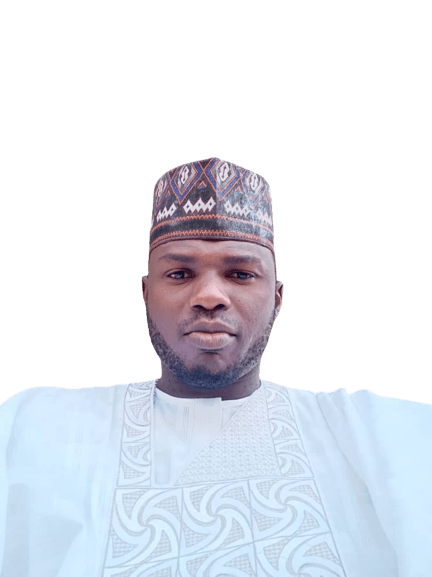 By Abubakar Sadiq Dauda
The region of the bosses of the Super Ministries i.e. Ministries that have either a large budget size for capital expenditure or juicy parastatals under its supervision are as thus:
Works – South-East
Transportation – North-East
Power – South-West
Petroleum – South-South
Gas Resources – South-South
Finance – South-West
Communications – South-West
F.C.T. – South-South
Interior – South-West
Marine – South-West
Aviation – South-South
Defence – North-West
Police Affairs – North-East
Education – North-East
Health – North-East
Agriculture – North-East
Solid Minerals – South-West
Humanitarian – South-South
Take it or leave it, the North-west and the North-central zones did not get their fair portions, due to the fact that, this administration secured more votes in the Northwest and North-central zones combined, if compared to the total score secured in the remaining four Geo-political zones combined.
Read also: Ministerial Nominee's: Between Fair Proportions and Political Relevance.
However, delivering his remark after the swearing-in, President Tinubu reminded the Ministers that they are ministers of the Federal Republic of Nigeria and not Ministers of a particular region or state.
I want to believe and pray that the Ministers will be fair to all states and regions in terms of project delivery and job allocations.
Sadiq is a political analyst and observer, writes from Kano and can be reached via, sadiqdauda55@gmail.com