Like Tinubu And Osinbajo Like Shettima And Zulum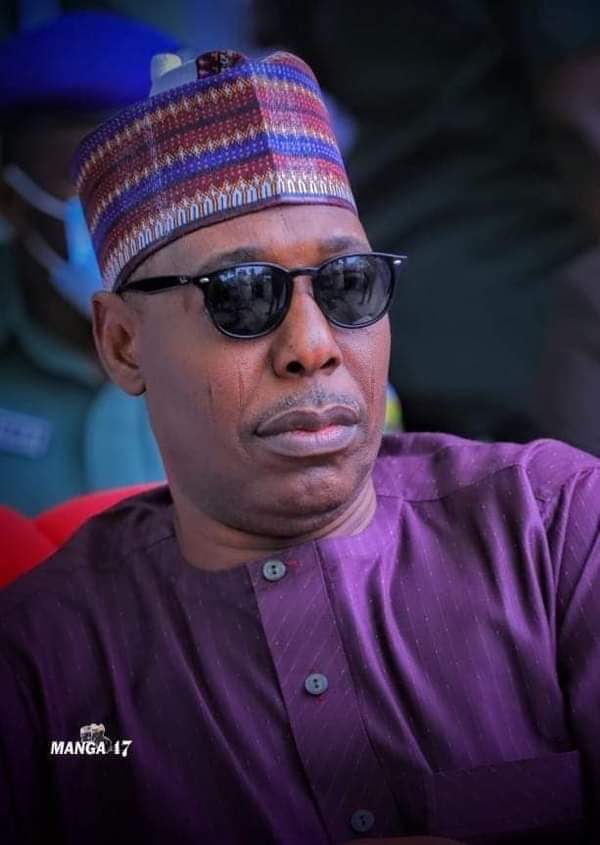 By Bala Ibrahim.
Since June 8th this year, when Asiwaju Bola Ahmed Tinubu emerged as the presidential candidate of the All Progressive Congress, APC, for the 2023 presidential election, the issue of his running mate has remained tough and thorny, with terrible threats to the party's tenacity.
While Tinubu says he is searching for a substantive running mate, after the name of Kabir Masari from Katsina State has been submitted to INEC in 'place holding' capacity, the media space is filled with all manner of stories, including the sponsored campaign that a Muslim from South-west can not pick another Muslim from the north.

The northern Christians are advancing the argument for a balanced Muslim/Christian ticket. But Tinubu is a Yoruba Muslim in the south, and the position of Muslims in the south is arguably in the minority, just like the position of the Christian in the north. So the argument of a Muslim/Christian ticket with Tinubu on board, would be confronted with the additional dilemma of minority/minority, which is a bigger burden that is likely to put the ticket at a more disadvantage.
Although Tinubu has maintained the stance that he is yet to decide on who becomes his running mate, names like Lalong, Shetima, Zulum and El-Rufai are resonating in a repetitive pattern.
I don't have any quarrel with any of them becoming Tinubu's running mate, and eventually Nigeria's Vice President. My qualm is with the appropriateness of who amongst them is picked under the present political circumstances of Nigeria.
The opposition People's Democratic Party, PDP, which introduced zoning as a way of promoting unity and national stability, in a country that is divided along religion and ethnicity, has disrespected that policy, by picking Atiku Abubakar, a northerner, as against a southerner, to fly the party's flag for the 2023 presidential election. The PDP arrangement makes it such that the presidential candidate is alternated every two terms, between the predominately Christian South and the predominantly Muslim North.
By reneging on the zoning arrangement, the PDP has goofed, and the stage is now set for the potential polarization of the contest, in a manner that would certainly split the votes along regional cleavages. South Easterners, who have been harping on the imperative of an Ibo president, would surely retaliate at the polls, to the disadvantage of the PDP. Furthermore, by ditching Governor Wike in the game plan for the running mate, the fate of his awaited decision, would definately affect the destiny of the party, come 2023.
It now behoves on the APC and Tinubu, to be thoughtful and tactful in arriving at the choice of a running mate. If the APC has an arrangement on the zone from which the Vice President should emerge, that arrangement should be respected, and respected fully but tactfully. The party stands to gain from the miscalculations of the PDP.
Unconfirmed reports are saying that Asiwaju has narrowed the search for the running mate to between Kashim Ibrahim Shetima, the former Governor of Borno state, and the present Governor of the state, Professor Babagana Umara Zulum. Both are Muslims from the north east, which means the ticket is going to be a Muslim/Muslim ticket.
Either of the two is good, but Zulum is better for a number of reasons, with the least reason coming from his boss, the same Kashim Shetima. In an interview with the Daily Trust, Shetima said Zulum is a gift from God to Borno state, and indeed Borno State got it right with him.
When asked about the reason for his respect for Zulum and the cordial relationship between them, Shetima said, "A Russian writer and philosopher, Leo Tolstoy or so once wrote in his wisdom that the two most powerful warriors in life are patience and time. As a human being, I have many shortcomings, but one of the strengths Allah has given me is patience and the anticipation and acceptance of time. Oftentimes, one mistake we mostly make as humans is to deliberately ignore times that we all know will surely come to pass. From May 29, 2015, when I was sworn into office for the second term as the governor of Borno State, I initiated my search for a successor, and by September 2016, I started narrowing down my list, purely based on performances. By December 2017, I had a potential successor in mind. I was only waiting for how to actualise it. The day Professor Zulum became the candidate of the APC in October 2018, I no longer thought of myself as governor of Borno. I began to involve him in most decisions I was taking and I increased his involvement when he became governor-elect. Many times, if I asked him to take decisions, he would insist I was still the governor and I would also insist he was to be affected by any decision, so he needed to be part of it".
By this submission, Shetima is saying Zulum is loyal and an obedient performer. Impliedly also, he is saying that although he is eminently qualified to be picked as Tinubu's running mate, if Zulum is ordained to be, he would not contest with the choice of God, because he is a man of patience, with respect for time.
When confronted with an almost similar scenario on the choice of a running mate for Buhari in 2015, Tinubu sacrificed his ambition in favour of Professor Yemi Osinbajo, his one time commissioner of Justice.
So please, let history be repeated. Let Shetima give way to Zulum, like Tinubu gave way to Osinbajo. It would be a handing over of office, from a professor to a professor.
Tinubu Competent In Transforming Nigeria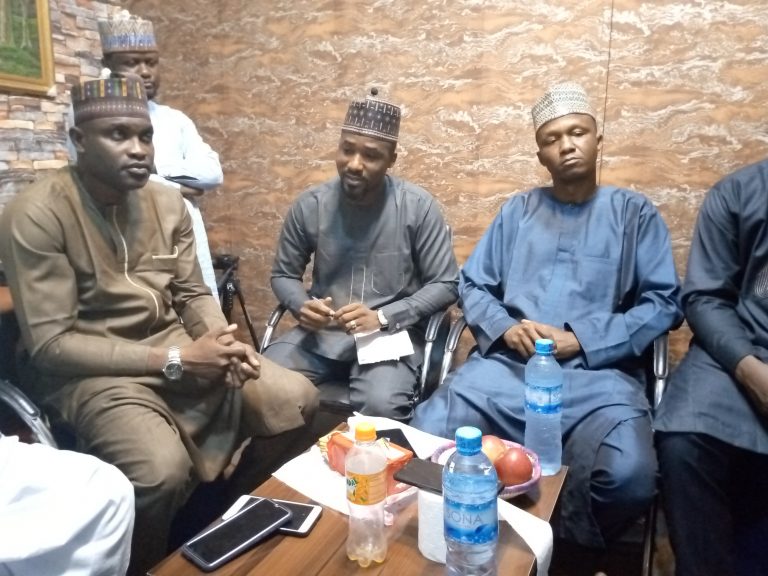 The leadership qualities and style Demonstrated by the All Progressive Congress Presidential candidate Bola Ahmad Tinubu as Lagos Governor, can give Nigerians a peace of mind, that he can transform the Country.
Northwest Zonal Director, APC Media Mobilization for Bola Ahmed Tinubu, Ambassador Aminu Nuruddeen on Monday stated this today during a courtesy visit to the leadership of the Association of Kano Online Journalists.
Ambassador Aminu Nuriddeen explained that the Ruling, All Progressive Congress candidate, Bola Ahmed Tinubu has demonstrated his leadership style and ability to transform the lives of his people for better during his reign in Lagos as a governor.
He said Nigeria needs a president like Bola who possess unquantifiable wealth of wisdom needed for rapid development of the country and can transform the nation into a new Dubai where businesses and its people flourish.
"Asiwaju Ahmed Tinubu has created for himself, a name to always remember when the development of Lagos is discussed.

He was able to transform Lagos using its AGR without waiting or depending on the Federal Government intervention.
Today, Lagos stands out in the whole federation due to his patriotic contribution.
A man who can manage a place like Lagos successfully, no doubt will do extremely well if given the mandate to govern the country because Lagos as you know, is more than some countries", he added.
Furthermore, he noted that the APC presidential candidate has surrounded himself with people of high caliber with whom he will introduce and implement his developmental policies.
"You can see from his choice of Vice President, Kahim Shattima, and other key persons around him, I assure you he will do more than expected".
He however, revealed that the youth group has put in place every mechanism to support and mobilize the Public for the success of the party and all its candidates vying for political positions both at local and national level.
Responding, the Acting Chairman and Secretary of the Association, Yakubu Salisu who received the delegation explained that the Association is made up of experienced and certified journalists who have worked with various conventional media.
He assured them of maximum cooperation.
2023:Atiku ,Wike Feud Deepens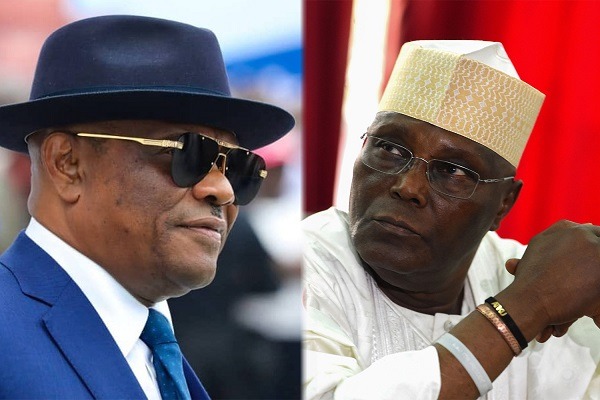 The dust over the presidential primary of the Peoples Democratic Party (PDP) and the choice of Delta State Governor Ifeanyi Okowa as running mate by its presidential candidate, Atiku Abubakar, has not settled.
Although Atiku and Rivers State Governor Nyesom Wike met yesterday in Abuja at the instance of the party's Board of Trustees (BoT), led by Senator Walid Jibrin, a source said it did not lead to a truce.
The meeting was hosted by former Information and Culture Minister Prof. Jerry Gana at his residence.
At a meeting with BoT members on Wednesday, Atiku boasted that PDP can win next year's election without many votes from Rivers State.
He said there was no cause for alarm if Wike did not want to fall in line with him.

Exuding confidence, Atiku recalled that President Muhammadu Buhari, who did not win Rivers State, relied on votes from Lagos, Kano and other strategic states to win the 2019 presidential poll.
He also said PDP ran into crisis because Wike allegedly monetised the presidential primary.
Wike, who was privy to what transpired at the BOT meeting, was said to have complained about Atiku's recent comment about him.
A source said: "Wike joined issues with Atiku over his recent comments or pronouncements at the second meeting.
"He asked Atiku some questions:
Atiku responded with "no" to most of the questions.
"Throughout the meeting, Wike was busy with posers to clear some impressions from Atiku's camp in public space. Obviously, he was uncomfortable with some comments attributed to Atiku and some of his strategists.
"But the presidential candidate of the PDP was calm in managing the situation."
Sources said Atiku and Wike had been engaged in a hide and seek game over a session with the BoT.
However, BoT members have consistently pleaded with Atiku to reconcile with the Rivers governor.
Although the two leaders got invitation letters from the board, none of them was interested in a face-to-face meeting before yesterday.
Atiku and Wike had resorted to bitter verbal exchanges and name-calling in the media in the past few weeks.
Their loyalists had also picked the gauntlet, with the two camps launching media attacks against each other, leading to a gradual alienation of Wike and his loyalists by the PDP leadership.
The Nation
No more riding on Buhari's tailcoat-Adamu Aminu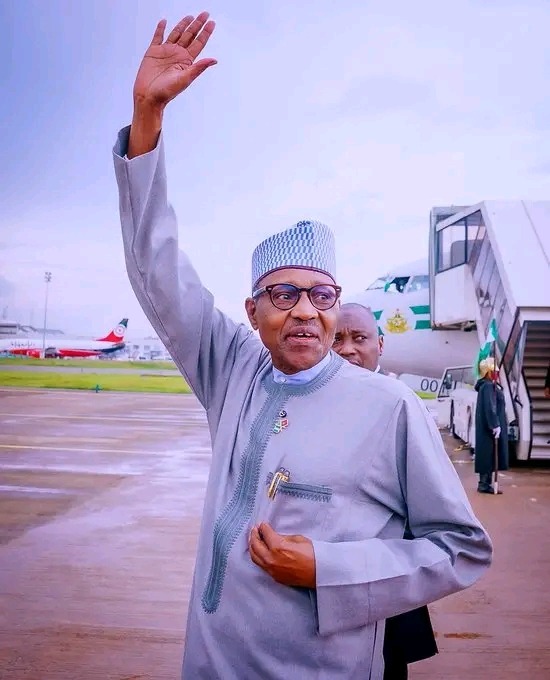 By Adamu Aminu.
Nigerians, particularly those whose spirits were not dampened by the unfortunate happenings across the federation, are busy rolling their sleeves up to change their destiny in the forthcoming general elections next year.
This foretells that the era of clinging in the robe of someone's popularity to win elections is over.
The political opportunists who glued firmly to the then reputation of President Muhammadu Buhari, to secured election victory in 2015 general elections, now have the premonition that their political coffins are due to be nailed down sooner.

The winds of the 2015 general elections under the All Peoples Congress APC, on a flatter of gold catapulted many Dick and Harry to into various political offices.
Nigerian Army Trains Social Media Influencers In Jigawa
President Buhari is a soon-to-be-retired occupant of the Aso Rock villa. By next year around this time he would be in his humble abode – Daura, retiring to his farm or relaxing at his compound picking- teeth, flipping papers, or watching his grandsons and grand-daughters flying kites or cracking cheerful jokes and childish antics to keep him accompany.
It's noteworthy that, the administration of Muhammadu Buhari comes with a bunch of advantages and drawbacks that serves as lessons to Nigerians, prompting them standing on their toes towards sieving grains from chaffs.
Among the advantages is, the blind loyalty and diehard adherence that the winds of Buhari's never-again popularity brought, has made introvert-corrupt politicians into governance spotlights, a phenomenon that gives a pleasant and nail-biting experience.
This has also sharpened the wit and awakened the conscience of some, ordinary citizens in realizing that not all glitters are gold. And not every stone is called an emerald.
And more so, the scorching economic depressions which stamped premature facial wrinkles and hasty gray hairs among youth under forty years of age is another advantages derived in this tenure of the gap-tooth president, which sharpened peoples wit to realize that all those political parties [ APC, PDP…] are mere platforms harboring genuine or sheep in wolves skin politicians, by giving them another mandate is a risk which is not far from suicidal.
It is now obvious that, the only benchmark to weigh for winning next year's general elections would be based on the candidate's competency, not on personal or party affiliation, but based on the track records of prospective contender's earlier commitment in serving the people.
Even those tired legs and hands, posed by hell-bent on winning the next election by image-laundering strategies in a soon-to-be-commence electioneering campaigns, should know that Nigerians' eyes and ears are wide open. "Wallahi wasu sunci taliyar karshe"
Only track records of good performances are the yardstick in securing a fresh or another mandate to a well-deserved aspirant.
The era of dependency on someone's popularity to win elections is over. Nigerians are tired and have had enough of documented misery which flattens them into an island of despair.
At last, President Muhammadu Buhari still is a free-corrupt leader who doesn't have a record of self-enrichment in public coffers, no doubt about that, but he's seemingly paper-tiger encircled by some questionable subordinates that rode on his now waning charismatic popularity in gaining access to various political offices.
Nigerians are tired enough of being frightened by the deadly fangs of insecurity, growing paucity and treading the path, leading to the den of hopelessness.