Dangote Refinery to Reduce Africa's Petroleum Importation by 36%, says APPO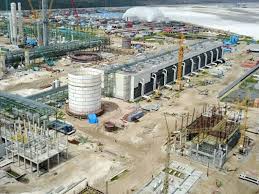 African Petroleum Producers Organisation (APPO) has said that the establishment of Dangote Oil Refinery will bring about a 36 per cent reduction in the importation of petroleum productions into the continent.
Besides, the organisation expressed a belief that the success of Dangote Refinery project could incentivise the rise of similar projects across Africa despite the current focus on energy transition.
The Secretary-General, African Petroleum Producers Organisation, Dr. Omar Farouk Ibrahim, said in an interview that Dangote Refinery shall be supplying over 12% of Africa's products demand when it becomes operational.
Ibrahim stated, "To appreciate the impact that the Dangote refinery is going to have on African economies and especially on the supply of petroleum products, and to some extent the conservation of scarce foreign exchange, a look at some statistics on the continent's petroleum products demand and supply is in order.
President Buhari Attends Barrow's Inauguration ,Stress The Need For Sustenance Of Democracy
"Currently, Africa's daily petroleum demand is 4.3 million barrels per day (mbd). Of this volume, 57% is produced locally (on the continent) while 43% is imported. When Dangote is fully onstream, the percentage of Africa's products import shall drop to 36%. This is even as the total volume of products demand rises to 5.4 mbd. You can therefore see the huge impact that Dangote refinery shall be making to overall products supply in Africa. Dangote shall be supplying over 12% of Africa's products demand.
"That is huge savings for a continent that has scarce foreign exchange and little to export. We shall save from buying abroad and from shipping and insurance costs. Furthermore, the success of Dangote could incentivise the rise of similar projects, the noise about energy transition notwithstanding," oil analyst noted.
Ibrahim also hailed Dangote's decision to go ahead with the construction of crude oil refinery despite a campaign against fossil fuels, adding that the demand for fossil fuel is going to continue for several decades to come.
"We believe that Dangote made a very wise decision to proceed with the project, despite the campaign against fossil fuels. There will be demand for petroleum products for many decades to come. Indeed, we see petroleum products prices rising steadily in the next few years for at least two decades.
"This is because new refineries are not coming up in Europe and North America, where Africa imports 34% of its supplies, because their governments have embraced energy transition, some willingly, others due to pressure. So, some of the sources of Africa's imports are going to dry up. At the same time, Africa will not be in a position to fast track the development of non-fossil fuels.
"In fact, even the developed countries will not be able to move as fast as is projected. We see Africa and many regions of the world continuing to rely on fossil fuel energy at a time when deliberate decisions are being made to stop funding fossil fuel projects. The world risks abandoning fossil for renewable, but in the end not getting the renewables, and at the same time losing the fossils due to deliberate neglect", he explained.
Ibrahim urged African refiners to invest more on technology and develop the right expertise to manage their refineries, which are going to serve the continent as western refiners halt the establishment of more refineries.
He stated, "African refiners have no cause to worry about their investments. All they need to do is to ensure that they have developed the right expertise to manage their refineries, get honest managers and staff to run their business and come together to join APPO's initiative to establish foundries and other equipment manufacturing plants to service their refineries. Once they have these, the market is there for their products.
"For the next three decades or more, Africa shall continue to use fossil fuel-driven vehicles and with its population projected to double within that period, there will be a huge market for petroleum products. Africa cannot rapidly transit into electric vehicles, as the bulk of the vehicles on our roads today and in the next 20-30 years are going to be non-electric. There is the market, and we should not be discouraged from thinking positively", the APPO scribe noted.
He disclosed that APPO is working with its Member Countries to construct cross border energy infrastructure like pipelines for crude and products as well as for oil and gas terminals, depots etc.
"Once we have this infrastructure on the ground, the markets for African refiners shall not be limited to their home countries. Fortuitously, the African Continental Free Trade Agreement, which came into force in 2021, is there to support this initiative", he added.
Just In: Tinubu Meets Kwankwaso At Aso Rock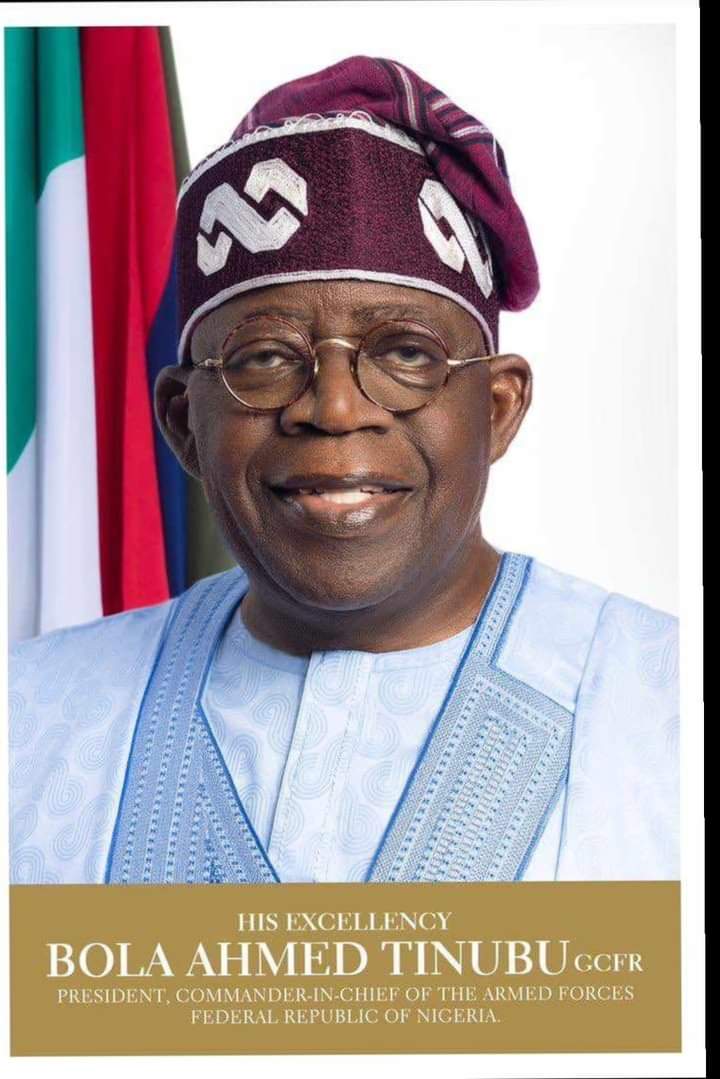 President Bola Ahmed Tinubu is currently holding a meeting with one of his key challengers in the February 25, 2023, Presidential Election, Dr. Rabiu Musa Kwankwaso
Kwankwaso, who came fourth in the election, was the presidential candidate of the New Nigeria People's Party (NNPP).
He is the first presidential candidate in the keenly contested election to make a visit to the Aso Rock Villa having held an earlier meeting with the president in Paris before his inauguration on May 29.
Details later..
Daily Trust
Dr.Y.Z Ya'u Elected as Convener of Nigerian Civil Society Situation Room
In a highly contested election held at the Abuja Continental Hotel, Dr. Y.Z Ya'u, the Executive Director of the Centre for Information Technology and Development (CITAD), has emerged as the new Convener of the Nigerian Civil Society Situation Room.
The announcement was made in a statement released to the press by Ali Sabo, CITAD's Digital Rights Officer.
The Nigerian Civil Society Situation Room is a coalition of more than 70 civil society organizations dedicated to monitoring Nigeria's electoral process and elections across the nation.
Established in 2010 before the 2011 general elections, the Situation Room undertakes regular analysis and disseminates information on significant developments and events related to electoral conduct in Nigeria.
With a primary focus on improving the quality of Nigeria's electoral system, the Situation Room aims to enhance the capacity of civil society organizations to engage and monitor the electoral process effectively. It supports coordination and synergy among various election stakeholders, promoting collaboration, proactive advocacy, and prompt action in response to incidents during elections.
The Situation Room's secretariat is hosted by the Policy and Legal Advocacy Centre (PLAC), a civil society organization founded by Clement Nwankwo. It serves as a platform for advanced planning, scenario building, evidence-based analysis, constructive engagement with stakeholders, and election observation.
During elections, the Situation Room sets up a physical Election Situation Room comprising an Analysts' Room and a Technical Room. The Analysts' Room consists of experts in democracy and governance issues, while the Technical Room houses a Call Centre and a Social Media desk. Field observers deployed nationwide for general elections and off-cycle governorship elections send reports to the Communication Room, where they are verified and published on the Situation Room's social media platforms.
Incidents reported by field observers are escalated to relevant election stakeholders, such as the Independent National Electoral Commission (INEC) and security agencies, for prompt resolution. The Situation Room issues statements based on these reports, drawing attention to issues such as logistics challenges, security concerns, voter intimidation, and inducement. It calls upon the appropriate authorities to take immediate action in curbing such challenges.
One of the areas of particular focus for the Situation Room is the collation and transmission of election data, which it often identifies as the "weak link" in the Nigerian electoral system. By closely monitoring this stage of the electoral process, the Situation Room aims to ensure transparency and credibility in the declaration of winners.
With Dr. Y.Z Ya'u as its new Convener, the Nigerian Civil Society Situation Room is poised to strengthen its efforts in promoting free, fair, and transparent elections in Nigeria, thereby contributing to the growth and consolidation of democracy in the nation.
Passage of Police Pension and Training Bills Receives Commendation from Inspector-General of Police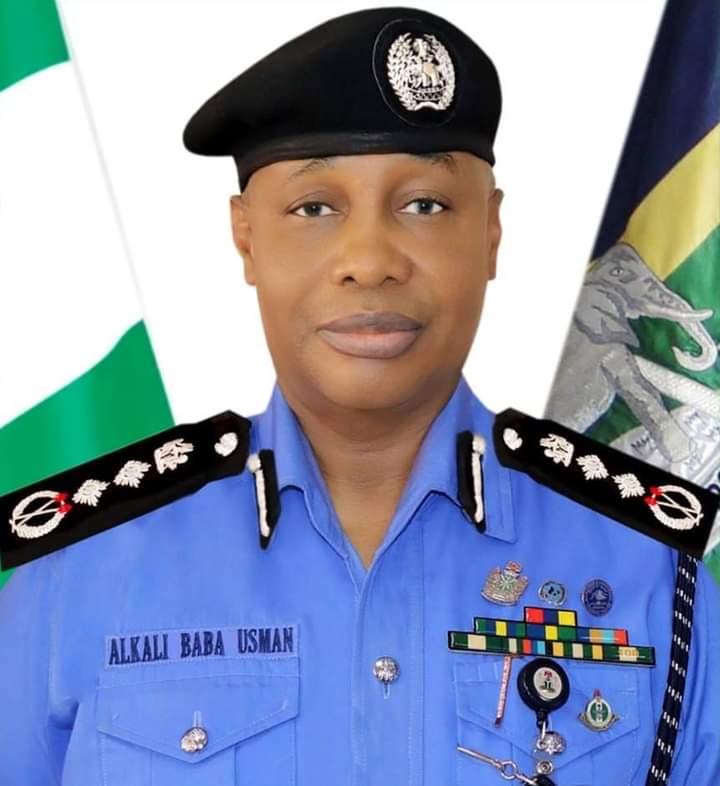 In a momentous development, the National Assembly of Nigeria has passed the Police Pension Board Bill and the Nigeria Police Force College, Training School and Institution (Establishment) Bill.
The Inspector-General of Police, IGP Usman Alkali Baba, has hailed this historic achievement and commended the National Assembly and well-meaning Nigerians for their support.
The passage of these bills is expected to bring about significant changes in the country's policing system, standardize training procedures, improve police productivity, and alleviate pension-related hardships. The IGP expressed gratitude to all stakeholders involved and assured retirees that efforts are underway to implement the bills and address their long-standing pension concerns.