2023:Youth Shouldn't Allowed To Be Deceived
Zayd Ayuba Alhaji
If our youths don't start preparing themselves toward aligning to a favorable political ladder; they'll automatically kill their chances of becoming part of the political realities beyond 2023.
Do the youth even realize that all of the frontier candidates are either Muslims or Christians, Southerners or Northerners? This means that politics of tribe or religion, region or affiliations shouldn't have space anymore, it should be more about progress driven politics.
In the past, we've seen how youth will finish condemning candidates, only to end up electing them, so while others are busy criticizing those they will end up electing, be preparing yourself to pick your candidate in order to avoid being part of the time wasters for nothing!
Look, if you don't start your calculations and arrangements based on who you think will favor your lives, then your education and exposure have failed you. Forget about what anybody will say, settle where you feel comfortable!
If you're still going into 2023 politics with crippled mindset about candidate based on religion, tribe, public opinion, age bracket, section or any baseless parameters; then you'll suffer beyond 2027. If there's any political lesson we need is that 2015 & 2019 elections!
The beauty of politics is, people will insult you, accuse or even hate you just because you're supporting a particular candidate, what matters is just be focused to aligning with where you'll have relevance for yourself, your people and the society!

If you allow "social media clerics" to shape your thought on where you should belong, then you'll never progress. We've passed that age of "political extremism" moving into the era of "political arithmetics".
Remind yourself that politics decide everything, you're either relevant or irrelevant, important or useless and that all depends on who you align with and how they appreciate your role and capacity. If you keep following the decision of the crowd, you'll never be independent!
You can't continue wasting your time, energy and resources supporting somebody who don't even know that you exist; after all politics is all about benefits. Forget about traditional affiliations and get a future for yourself!
Remember, those insulting you cannot give you a future! Lest you want to continue serving as INEC Adhoc staff every election year or you prefer to keep being a ranting bigot who follow the crowd to wail on social media. Have a rethink!
Weather we like it or not, 2023 politics is about the most powerful! Don't make the mistakes you made in 1999, 2003, 2007, 2011, 2015 and 2019, tell yourself that 'I am now wiser, smarter and more intelligent".
Choose who you think is fit and don't give a damn about what others think, no matter how "rusty or dusty" people see them; just remind yourself that you can't do politics without Mess and you're either IN or OUT of the circle that matters!
Prepare yourself to be part of the "unavoidable and unchangeable game" because everyone that made it had to take a stand, refuse to compromise and boldly chose where to meet their luck!
To be among the lucky ones, you must penetrate your way up, dominate where you can, be loyal where you should and know that grassroot politics isn't about supporting what everyone is rallying around, it is purely survival of the fittest and the deadly end of the weakest!
Tell yourself that Atiku or Tinubu, Ndu, Osinbajo or Kwankwaso, Jonathan, Yarima or Tambuwal, Rochas or Sowore, Yahaya Bello or Mughalu, Durotoye or Almustapha, Duke or Saraki.. Just go for where you'll get relevance and who you're convinced is better!
A Hausa adage says that "Ladan Siyasa a duniya ake samunta, a qiyama kowa ta kansa yakeyi" which literally means that politics only pays while we're alive, once you're dead; everyone is on his own!
Dear fellow youth, Know what you want and go for it, for time wait for nobody and nobody should wait for the approval of anybody!
Zaid Ayuba Alhaji
Write from Kano. A public affairs analyst, commentator and expert in public policies and administration.
comradezaid6@gmail.com
IPOB: It's not too late for the South East to fight terrorism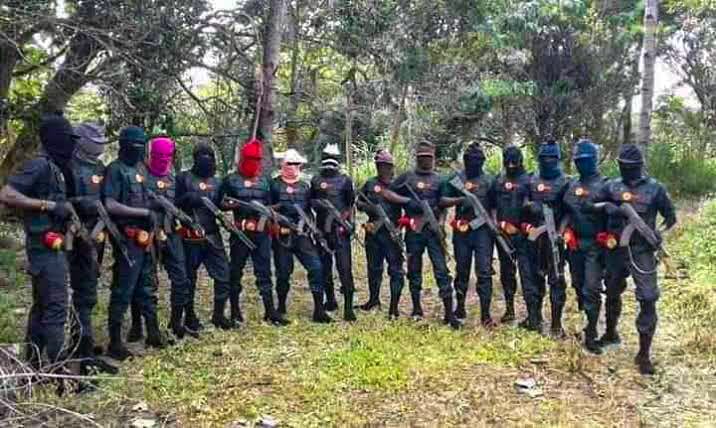 Misbahu El Hamza
We recently saw how pundits from Northern Nigeria and a few from the South went out of their way to educate Southerners on the Hausa saying "in ka ga gemun ɗanuwanka ya kama da wuta, ka shafa wa naka ruwa," which translates to "when you see your neighbor's beard on fire, rub yours with water."
That is to say, stop laughing about terrorism in the North; it may just as easily end up on your doorstep. Take a look at the Southerners' reactions and comments every time the Presidency expressed its "shock" over a killing in the North on social media. People laughing and stating "the Mallams [Northerners] should finish themselves abeg (sic)," with a laughing emoji will also surprise you.
IPOB has always struck me as a terrorist organisation. I'm not sure how to classify the daily gruesome killings of innocent people in the South East as anything other than terrorism. You may anticipate "animals" in the "zoo" to chop off the head of their legislator and threaten to chop off even more, but that isn't the case.
IPOB's actions in the South East, making "their people" to "sit at home," forcing children to miss school and the bulk of adults living in poverty to avoid going to the market, is a ticking time bomb for the region. Those who strive to stop it in that region, sadly, pay the price with their lives. There is no need for a judge to pronounce IPOB a terrorist organisation before we acknowledge them as such. Their deeds speak for themselves.

But to be honest, the majority of Nigerians, regardless of their geographical area, require behavioral modification. Southerners weren't the only ones who applauded terrorism in its early stages, when the attackers were primarily targeting government institutions and personnel. When Boko Haram was simply attacking and destroying police stations and security checkpoints in the north, many Nigerians, unmindfully, praised them.
Well-intentioned Nigerians predicted the outcome and warned us. Some of us began to realize the danger in the Boko Haram campaign when churches, markets, and eventually mosques began to have their share. This is exactly what happened when IPOB went insane a few years ago. In today's South East, no one is safe, including locals, just as Boko Haram and the "bandits" do not discriminate in their prey.
The good news, however, is that it's never too late for the good people of the South East to begin praying for an end to terrorism and actively supporting the government's efforts to combat it. We'll also pray for God to utilize His great might to put an end to the IPOB terrorists so that we can all live in peace. As peace-loving people from Northern Nigeria, the best we can do is pray for the country, avoid harming others, and convey the truth to all stakeholders in the country.
Misbahu el-Hamza
Kano, Nigeria
May 24, 2022
Clean Energy Transition In Africa:Five Takeaways From The SPE Lagos Technical Symposium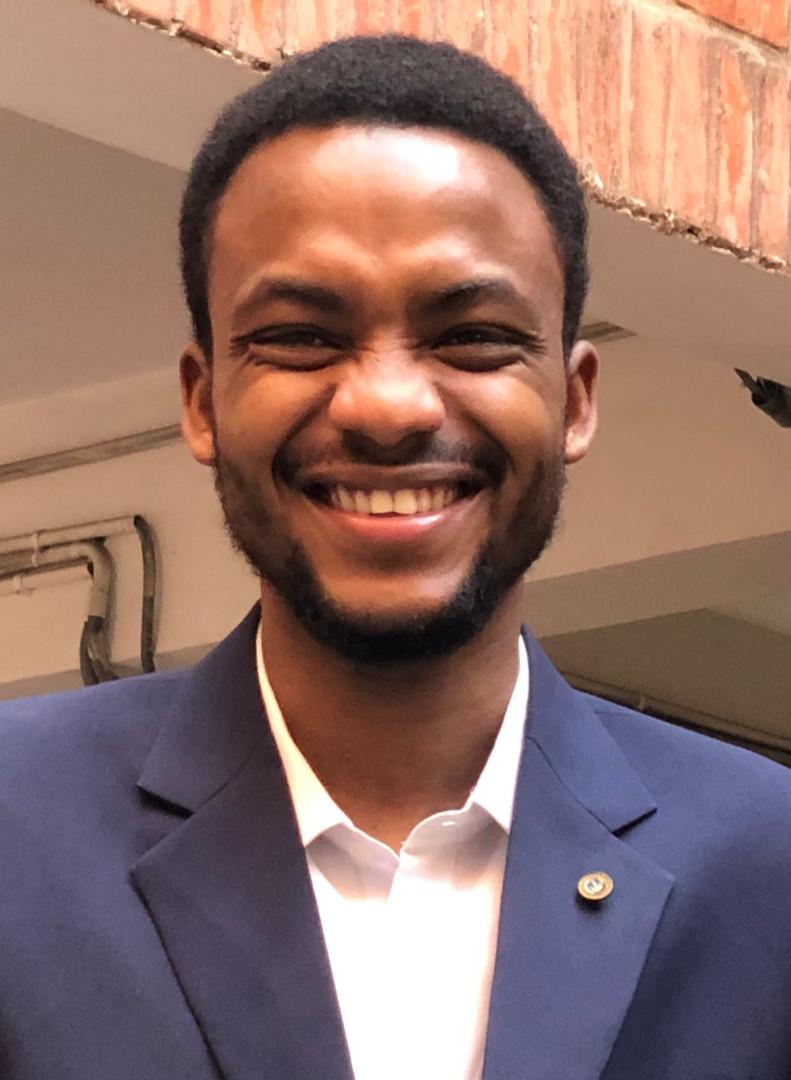 The clean energy transition has been a trendy topic from Lagos to Los Angeles, Davos to Darussalam, and Abu-Dhabi down to Aukland. Industry captains and leading state actors champion campaigns and roll out strategic plans to accelerate the clean energy transition. Today, this is not breaking news: leading multinational oil and gas companies have expanded their portfolios to accommodate non-fossil fuels and enable the clean energy transition. For instance, in Paris, on May 28, 2021, Total switched to TotalEnergies. While giving out why Total changed its name to TotalEnergies, the Chairman and CEO of TotalEnergies, Patrick Pouyanne, said, our ambition is to be a world-class player in the energy transition [1].
In Nigeria, in line with the Federal Government's 'decade of gas' initiative, a global leading energy company, Shell, in November 2021, unveiled Shell Energy Nigeria with the sole aim to increase natural gas marketing and sales to meet up with ever-growing energy demands and, of course, accelerate the energy transition in the country and world at large [2]. An article by McKinsey, "The big choices for oil and gas in navigating the energy transition," provided an insight into how companies are responding to the low-carbon emission transition [3].
Without much rhetoric, one can deduce how the big players in the energy industry are committed to reducing carbon emissions and accelerating the energy transition. This is in line with the UN Paris Agreement 2016, which aims to limit global warming to 1.5 to 2.0 degrees Celsius above pre-industrial levels. To fulfill this, all global economy functions must be committed and will be required to reduce emissions in the next ten years (10) years coming.
Malaria:FUD Researchers Discovers Mosquitoes Resistant To Insecticides
While the rest of the world's continents are rolling out plans to meet up the UN Paris Agreement, the story of energy transition in Africa wears a different systemic symbol. This is because of the continent's long-term quest to address energy poverty. Stakeholders and business heads are caught between the devil and the deep blue sea. It is a confusing story for Africa because people don't know where they are transiting to, all courtesy of ravaging poverty, insecurity, and energy crisis. For Africa, energy transition is a story on papers, while the reality of the situation is near unattainable.
The SPE Lagos Technical Symposium, on the other hand, provided an intellectual discourse to bring together energy professionals and stakeholders to discuss energy transition. In Africa, Nigeria is known for notorious gas flaring. Nigeria joins nine other countries that account for 75% of the global gas flaring, as stated by the World Bank during the Global Gas Flaring Tracker Report 2022 published on the bank's website [4]. Thankfully, the stakeholders are taking impressive actions to address that to save the planet from the dangers of climate injustice.
The symposium, graced by seasoned oil and gas professionals, was held on the 18th and 19th May 2022 in hybrid formation. Based on over two (2) hours long panel discussions of Africa's energy transition, here are the five takeaways from the panelists:
1. Hon. N.J. Ayuk, Executive Chairman, African Energy Chamber
Mr. Ayuk, a strong advocate for African entrepreneurship and the indigenous energy sector, spoke passionately about Africa's possible ways to the energy transition. From the way he started the conversation, you would be amazed by his depth of knowledge and experience. He said: You cannot decarbonize something that is not even carbonized. Mr. Ayuk centered his argument on the need for strong financial institutions and funding within to drive changes in the African energy sector. In his closing remarks, he added that stakeholders should look inwards and invest in gas because it is the future. He also called for a change of policies and more gas to power projects that will create jobs and address climate injustice in the African region. Africa should be on the supply side of the global economy not otherwise, he noted.

2. Victor Bandele, Deputy Manager, Deep Water Assets, TotalEnergies, Nigeria
Mr. Victor, an industry leader, intelligently talked about challenges in the policy framework in Nigeria and how oil and gas wells are being mismanaged. Riding on that point, he added that, in the early days of oil and gas exploration, most gas wells were left untapped by only focusing on oil-major wells. This act of mismanagement is hunting the energy sector in some countries in Africa. He said we need to deliberate on what we want to do. Africa should champion big projects that will attract investors. The seasoned professional further highlighted the need to expand energy access in Africa via exploring gas wells and solidifying transformational agendas by the stakeholders in what he termed a balanced approach. To achieve this, gas infrastructure will network across the African region, which will be utilized for domestic purposes. He also noted that you could not build on the future energy unless you've initial energy. The only way to reduce carbon footprint in Africa is by significantly drilling more gas wells over oil wells. This way, he exclaimed that Africa's quest for ending energy poverty is attainable.
3. Mr. Kamel Ben – Naceur, the President, Society of Petroleum Engineers International
Mr. Kamel, as an international authority, spoke about SPE's goals to complement the sustainable development goals of the UN by pointing out that energy transition policies vary from developed economies to developing economies. Moreover, Kamel talked about the SPEi's plan to collaborate with sister organizations to create a CO2 Assessment tool for CO2 storage. Despite experiencing low investment in six years due to sensitivity of the global market concerning the political events, he said, the oil and gas industry has now witnessed a significant increment in investment by 20%. Finally, Mr. Kamel admitted that Africa has a vital role to play when it comes to the energy transition.
4. Proscovia NABBANJA, Chief Executive Office, Ugandan National Oil Company
The CEO shared her country's mission to explore opportunities and investments in the Ugandan energy sector. Through strategic project planning, the government has attracted suitable investments. Mrs. Proscovia further discussed the country's goals in exploring opportunities in non-fossil fuels.
5. Cany Jobe, Director of Exploration, Gambia National Oil Company
Cany Jobe, who carries over 14 years of work in energy projects in West Africa, shared her views on balancing the energy mix. She spoke passionately about Africa should drive her energy transition framework. She rhetorically asked, what we are transitioning from (?). The discussion should be around solving energy poverty in Africa rather than energy transition. In her final remarks, she said that Africa's energy sector faces financial constraints, and it is not feasible to achieve energy transition without optimizing energy production. If you haven't gone through it (energy poverty), she said you have no right to talk about it.
In Africa, energy poverty reigns. This is the only continent of the world with a massive gap between modern energy access in the rural and urban areas. According to a report [5], "A clean energy revolution in sub-Saharan Africa is urgently needed to win the fight against energy poverty. Clean energy provides a golden thread to deliver on the promise of Agenda 2030 Sustainable Development Goals (SDGs) and the Paris Agreement".
While the Sub-Saharan African region becomes a hub of energy poverty, efforts are underway by both states and federal governments at different levels to address the problem. In all, relevant stakeholders must work extra-hard towards addressing the energy crisis because there is ample opportunity in solar and power, which are cheaper than coal in some countries. This will generate more job opportunities and accelerate the energy transition.
Written by Haruna Inuwa, Energy Professional from Lagos state, Nigeria.
Reference
[1] https://www.vanguardngr.com/2021/09/total-nigeria-plc-changes-name-to-totalenergies-marketing-nigeria-plc-official/#:~:text=Energy%20transition%3A%20Total%20changes%20name,five%20in%20renewables%20by%202030.
[2] https://www.shell.com.ng/media/2021-media-releases/shell-unveils-shell-energy-business-in-nigeria.html
[3] https://www.mckinsey.com/industries/oil-and-gas/our-insights/the-big-choices-for-oil-and-gas-in-navigating-the-energy-transition#:~:text=The%20primary%20technologies%E2%80%94renewable%20power,all%20represent%20potential%20growth%20markets.
[4] https://punchng.com/nigeria-nine-others-account-for-75-global-gas-flaring-world-bank/
[5] https://www.oecd.org/environment/cc/climate-futures/Achieving-clean-energy-access-Sub-Saharan-Africa.pdf
What Would Prof Hafiz Abubakar Do With An Uncivilized Society?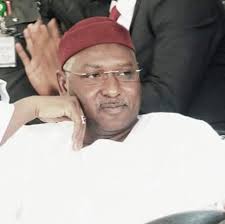 By Ibrahim Abdulganiyu Surajo
To start with; On May 14, 2022 Daily Nigerian reported that Mr Hafiz Abubakar a Professor of nutrition, while delivering a public lecture in Kano stated and I quote "In a civilized society, Gawuna and Garo should be in prison". This literally means an insult to the entire people of Kano by indirectly describing them as "Uncivilized" people. On the above, I wish to call on the Professor of nutrition to as a matter of urgency tender an unreserved apology to the entire people of Kano. I will further quote "I take the example of Kano today. Distinguished ladies and gentlemen, today in Kano, we have billboards which are celebrating those people that led to the inconclusive election of 2019, whose video is nationally and internationally available, showing the two of them, going to the polling station to disrupt and steal votes".
On the above allegations mated on Gawuna and Garo I will like to add and clarify that, the duo went there upon receipt of a report over some suspected activities that may not favor them. Whereas some elements took the advantage of social media sending all sorts of negativities. Additionally, Professor of nutrition may wish to note that; Kano people are civil and leaving in a civilized society (Kano). Hence the reason why after your party petitioned against the labelled allegations you made against the party of Gawuna and Garo to the Commission , a civilized Professor answered and corrected your party claims as quoted below:
"I write to acknowledge receipt of your petition on the above subject matter. I also wish to inform you that the Commission received reports from the Gama Registration Area Collation Officer and Nasarawa Local Government Collation Officer to the effect that Collation process at the Local Government was disrupted at the Nasarawa Local Government Area Collation Centre for Governorship and State House of Assembly elections.The following observations were made in respect of your submission:
You cited that the Gama Registration Area (RA) has 88 Polling Units, whereas, it has 62 Polling Units and 26 Voting Points.The attached Annexure 'A' which you titled "Summary of Statement of Results of Poll From Polling Unit Election to the Office of Governor Kano State (FORM EC8A)" showing votes scored by PDP and APC contains 77 entries NOT 62 and 18 of the entries carry the serial numbers of result sheets for voting points (see serial nos. 8, 9, 16, 17,18, 19, 20, 23, 28, 38, 45, 50, 51, 54, 57, 60, 66, 71 and 76) while the remaining 59 entries carry serial numbers of result sheets for polling units. Please note that Voting Points cannot stand alone as Polling Units.The Annexure 'B' which you titled "Copies of the Polling Units of Gama Registration Area result sheets" contains seventy (70) pages and not seventy seven (77). Also the manually paginated sheets of the EC8A and EC8A (VP), have no pages 13, 32, 33, 41, 43, 44, 45, 46 and 75. Page 61 was misplaced in the sequential arrangement. Three other attachments were not paginated.
The result sheets for voting points (EC8A (VP)) are pages 8, 9, 16, 17, 18, 19, 20, 23, 28, 38, 50, 51, 54, 57, 60, 66, 71 and 76. Please also note that the result sheet EC8A (VP) with number 0011188 paged as 51 was attached twice and the duplicated copy is among those not paginated.This means a total sixty nine (69) different result sheets were attached as Annexure B out of which Eighteen (18) are for voting points. So in total, you have attached fifty two (52) result sheets for polling units instead of sixty two (62). Also note that entry with serial no. 45 in Annexure A with form number 0011179 is for voting point and is among those not attached in Annexure B.You erroneously computed the results of voting points together with those of polling units in arriving at the scores you recorded for both PDP and APC in your Annexure A.This amounts to duplication because the results from such Voting Points had earlier been transferred to mother Polling Units during Collation at Polling Unit level.The Commission is not in receipt of any document validly signed to establish the veracity of your claim on the result of Gubernatorial or State Assembly election for GAMA RA.The Ward Collation Officer for GAMA RA, in his report acknowledged the receipt of EC8A from all Presiding Officers and had completed EC8B for presentation at the LGA Collation Center before the crisis that erupted at the Collation Center. These were the primary and secondary sources for regenerating results but were lost in the unfortunate incident. Also, please note, that security personnel do not "endorse" any election result to make it valid.From the report of the Nasarawa Local Government Collation Officer, the Gama Ward Collation Officer began presentation of the results he collated at the ward level but was stopped and instructed to go and reconcile the figures which could not tally. In addition, he was asked to write the names of all the Polling Units on the EC8B instead of the codes alone.Twice he had to be sent back because the figures did not tally.This reconciliation took over 18 hours without reaching a conclusion due to disagreement on the entries made on the EC8B between the Agents of Political Parties.The LGA Collation Center was attacked and vandalized before the process was completed.In line with the provision of Regulations and Guideline for the conduct of Elections, Schedule I (6&7), the Commission regenerated the results for 10 other wards from Forms EC8A and EC8B that were under its custody. In respect of Gama RA, collation at the LGA was not concluded and the original copies of EC8A and EC8B could not be obtained because all the results were lost in the fracas. Please also be informed that the position of the Commission is very clear in respect of recounting of Ballot Papers. It can only be carried out once at the Polling Unit level on request from any party agent.That the documents submitted by you as Annexures A and B cannot be used to regenerate the 'results of Gama RA because of the discrepancies observed and pointed out.That the reference and comparison of the Commission's decision in respect of Bauchi Governorship election is not tenable because they have entirely different scenarios.That the 'Margin of Lead' in Ogun as cited in your final prayer is not comparable to the situation in Kano.The Commission wishes to state emphatically that a supplementary election In Gama Registration Area alongside other Registration Areas and Polling Units where cancellations were made due to violence and over-voting in the state remains the only viable option for the Commission to conclude the process of conducting gubernatorial election in Kano State".
Finally, arriving from the above corrections made by a civilized Professor against the claims or allegations made against Gawuna and Garo by a Professor of nutrition; and the thinking to challenge the verdict of a Court of competent jurisdiction, vis a vis insulting Kano people by calling us uncivilized society, I wonder to know who supposed be in prison. A professor should always speak from the intellectual perspective and with integrity. Thank you and may God bless our Kano.
Ibrahim Abdulganiyu Surajo, writes from Tukuntawa,Kano State