Dangote Refinery to Become Highest Employer of Chemical Engineers in Nigeria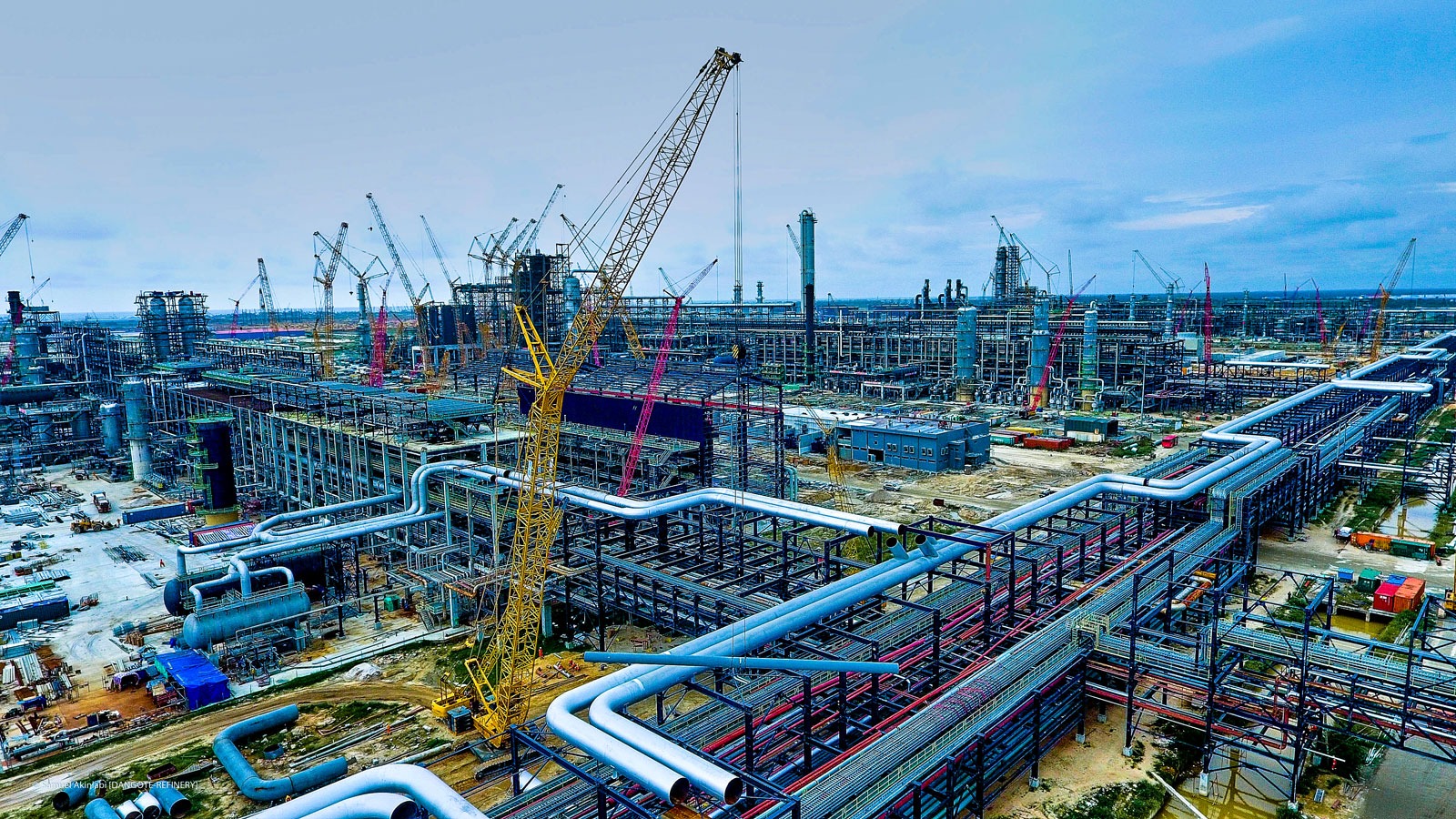 The National President of Nigeria Society of Chemical Engineers (NSCh) has revealed that Dangote Oil Refining Company will be the highest employer of chemical engineers in the country when the refinery comes on stream.
The Society's National President, Engr. Saidu A. Muhammed, disclosed this during the NSCh's visit/tour of the Dangote Refinery and Petrochemical project at Ibeju-Lekki, Lagos at the weekend.
FG Intensifies COVID-19 Vaccine Campaign to Stem Yuletide Risks
He commended the company for its contribution to energy security in Nigeria.
Engr. Muhammed, who led members of NSCh on a tour of the Dangote 650,000 barrels-per-day refinery project in Lagos, to mark the end of the association's 51st-anniversary celebration, said the industries in Nigeria have not been able to absorb the over 1,000 engineers yearly from Nigerian Universities.
Muhammed stated, "We, the Nigerian Society of Chemical Engineers, have keenly been watching the progress of the refinery project.
"When completed, the refinery will be the singular largest employer of chemical engineers in the country. Nigerian Universities turn out about 1,000 chemical engineers every year and the avenues for employment have been very scarce.
"The industry has not been able to fully absorb the number of chemical engineers that passed out of the universities years ago.
Some companies within the sector are not running at the optimum level. Therefore, employment is really key.
"However, from the energy security point of view, chemical engineers are always concerned about what can be put in place to guarantee energy security the country. Nigeria is blessed with abundant crude oil, but unfortunately, we are importing petroleum products simply because Nigeria's own refineries are not utilising their installed capacity", he said.
"Therefore, when you see a brand new refinery like the Dangote Refinery that has the capacity to meet the petroleum products needs of the country, there is need to celebrate such company", Muhammed added.
He expressed delight over the size of the project and the level of work that has gone in the construction of the refinery.
"The Dangote Refinery project is very impressive, very big. There is no project of this magnitude right now in this part of the world. We are delighted to see that the project is nearing completion and many things have been done."
He commended the Dangote Group for its plans to ensure that Nigerian engineers are trained to handle the operation of the refinery plant, which has been acclaimed to be the largest single-train refinery in the world.
"We are most impressed by the numbers of Nigerians that we see within the site working at various sections of the plant. We are glad that Dangote is building this type of project in Nigeria, which is one of the largest in the world," he said.
Muhammed added that the members of the association are happy to see that Dangote Refinery will contribute significantly to energy security in Africa.
"We are also happy about the refinery's contribution to energy security in Africa. The refinery is also going to have positive impact on Nigeria's downstream oil and gas industry."
Speaking also at the event, the Technical Consultant to the President of Dangote Group, Engr. Babajide Soyode commended the chemical engineers for coming on a tour of the refinery.
According to Soyode, Dangote's refinery will help Nigeria meet and exceed its current demand for gasoline, diesel, jet fuel and kerosene, leaving ample product for export.
"This connotes significant positive economic impact on Nigeria and the West African region, transforming Nigeria from a net importer to exporter of refined petroleum products and curtailing significant foreign exchange outflows. "Additionally, the availability of excess fuel will also provide a catalyst for eliminating Nigeria's expensive fuel subsidy," he added.
Soyode said that the 650,000 barrels-per-day refinery would complement other major infrastructure investments that Dangote has planned at the strategically located Lekki Free Trade Zone in Lagos, including a port, gas processing facility, power plant, and petrochemical and Fertiliser complex. "When completed, this infrastructure complex will create a significant economy of scale for one of Africa's largest industrial conglomerates, supporting jobs in both Nigeria and other African countries", he added.
Dr.Y.Z Ya'u Elected as Convener of Nigerian Civil Society Situation Room
In a highly contested election held at the Abuja Continental Hotel, Dr. Y.Z Ya'u, the Executive Director of the Centre for Information Technology and Development (CITAD), has emerged as the new Convener of the Nigerian Civil Society Situation Room.
The announcement was made in a statement released to the press by Ali Sabo, CITAD's Digital Rights Officer.
The Nigerian Civil Society Situation Room is a coalition of more than 70 civil society organizations dedicated to monitoring Nigeria's electoral process and elections across the nation.
Established in 2010 before the 2011 general elections, the Situation Room undertakes regular analysis and disseminates information on significant developments and events related to electoral conduct in Nigeria.
With a primary focus on improving the quality of Nigeria's electoral system, the Situation Room aims to enhance the capacity of civil society organizations to engage and monitor the electoral process effectively. It supports coordination and synergy among various election stakeholders, promoting collaboration, proactive advocacy, and prompt action in response to incidents during elections.
The Situation Room's secretariat is hosted by the Policy and Legal Advocacy Centre (PLAC), a civil society organization founded by Clement Nwankwo. It serves as a platform for advanced planning, scenario building, evidence-based analysis, constructive engagement with stakeholders, and election observation.
During elections, the Situation Room sets up a physical Election Situation Room comprising an Analysts' Room and a Technical Room. The Analysts' Room consists of experts in democracy and governance issues, while the Technical Room houses a Call Centre and a Social Media desk. Field observers deployed nationwide for general elections and off-cycle governorship elections send reports to the Communication Room, where they are verified and published on the Situation Room's social media platforms.
Incidents reported by field observers are escalated to relevant election stakeholders, such as the Independent National Electoral Commission (INEC) and security agencies, for prompt resolution. The Situation Room issues statements based on these reports, drawing attention to issues such as logistics challenges, security concerns, voter intimidation, and inducement. It calls upon the appropriate authorities to take immediate action in curbing such challenges.
One of the areas of particular focus for the Situation Room is the collation and transmission of election data, which it often identifies as the "weak link" in the Nigerian electoral system. By closely monitoring this stage of the electoral process, the Situation Room aims to ensure transparency and credibility in the declaration of winners.
With Dr. Y.Z Ya'u as its new Convener, the Nigerian Civil Society Situation Room is poised to strengthen its efforts in promoting free, fair, and transparent elections in Nigeria, thereby contributing to the growth and consolidation of democracy in the nation.
Passage of Police Pension and Training Bills Receives Commendation from Inspector-General of Police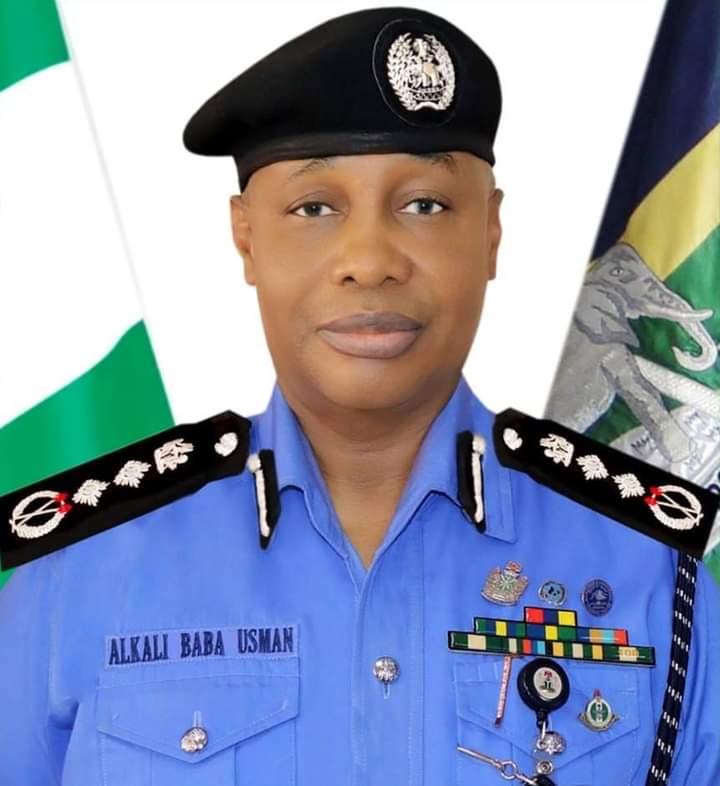 In a momentous development, the National Assembly of Nigeria has passed the Police Pension Board Bill and the Nigeria Police Force College, Training School and Institution (Establishment) Bill.
The Inspector-General of Police, IGP Usman Alkali Baba, has hailed this historic achievement and commended the National Assembly and well-meaning Nigerians for their support.
The passage of these bills is expected to bring about significant changes in the country's policing system, standardize training procedures, improve police productivity, and alleviate pension-related hardships. The IGP expressed gratitude to all stakeholders involved and assured retirees that efforts are underway to implement the bills and address their long-standing pension concerns.
Human trafficking outreach: NAPTIP, ICMPD target 100 victims in Kano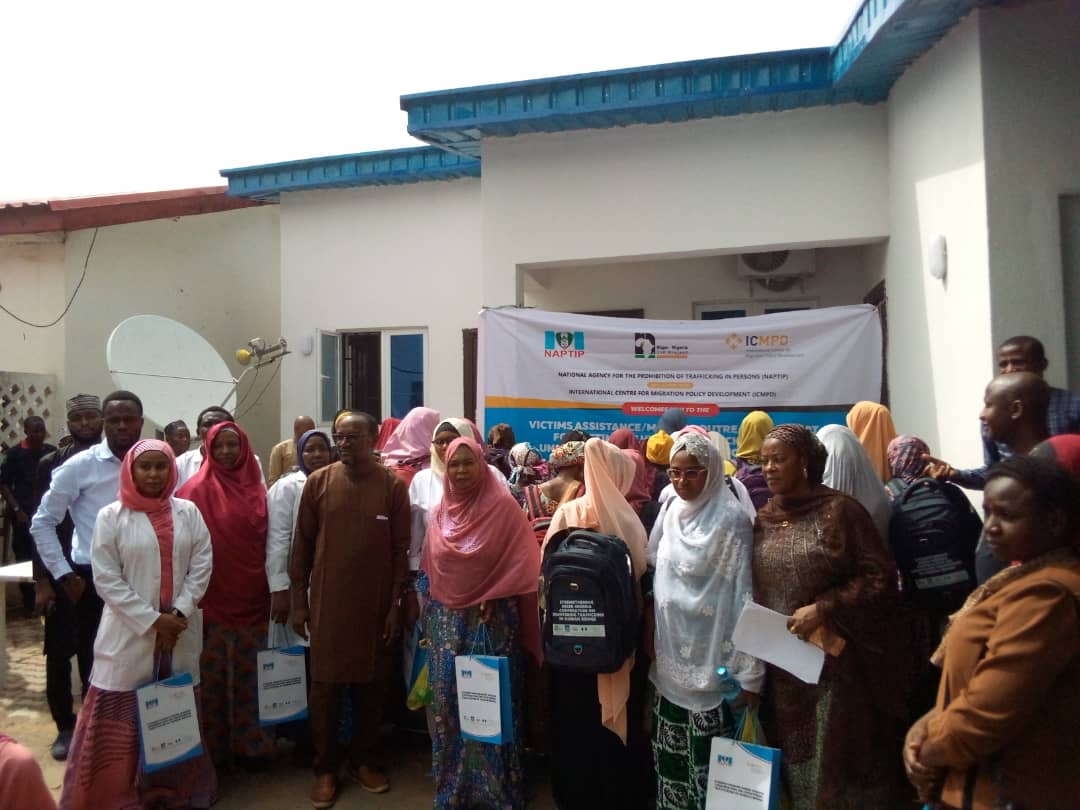 National Agency for Prohibition of Trafficking in Persons and Other Related Matters (NAPTIP), on Wednesday, organised a free medical outreach for 100 victims of human trafficking in Kano.
The one-day medical outreach, organised in collaboration with International Centre for Migration on Policy Development (ICMPD), was under the framework of "Strengthening Niger-Nigeria Cooperation on Countering Trafficking in Human Beings."
The News Agency of Nigeria (NAN) reports that the project was funded by the Kingdom of the Netherlands.
Director-General of NAPTIP, Dr Fatima Waziri-Azi, said that the outreach had become necessary in order to address issues of trauma and sexual exploitation on victims of human trafficking (VoTs).
Waziri-Azi, represented by the Director, Counselling and Rehabilitation, NAPTIP, Mrs Angela Agbayekhai, said the victims always had medical issues which might not even known.
NAPTIP advocates equal punishment for gravity of GBV Cases
"The programme will enable them get medical attention and drugs so that they can fit properly into the society.
"We hope to extend the outreach to some other states," she said.
The director-general commended ICMPD for supporting the project and advised parents and guardians not to allow their children and wards to leave Nigeria to seek for greener pasture.
"There is no place like Nigeria; it is not greener out there at all," Waziri-Azi said.
Also speaking, the Head of Region, ICMPD, Dr Mojisola Sodeinde, said that the project was aimed at ensuring that victims of trafficking have access to medical needs while undergoing rehabilitation at the shelter for proper health care services.
"Victims of human trafficking (VoTs) are exposed to various health risks and abuses, such as sexually transmitted infection, HIV/AIDS, pelvic inflammatory disease, skin infection, psychosocial health problems, drug abuse and insomnia, among others,'' the ICMPD chief said.
Sodeinde, represented by the Programme Assistant, ICMPD, Mr Adeniyi Bakre, said that the outreach was also targeted at creating awareness on the ills and dangers of trafficking in persons (TIP) and other transitional-organised crimes.
Earlier, the Public Relations Officer, Nigeria Medical Association of Women Doctors, Dr Hajara Maizare-Ibrahim, said that to support and advise the victims on their health problems.
Maizare-Ibrahim, who is also a member of Nigeria Medical Association (NMA), Kano branch, said "since health is wealth, we don't need to be seriously ill before we seek medical advice.
"It is good to identify health issues early and seek medical advice."
NAN reports that the victims were given welcome packs, which included bags, perfumes, slippers, towels, soap and cream, among others.
Mrs Hafsat Muhammad, who spoke on behalf of the victims, commended NAPTIP and ICMPD for their kind gestures.
"I am married and a nurse by profession. I travelled to United Arab Emirates (Dubai) to work as a nurse because I was in need of money to cater for my family.
"After arriving Dubai, I was told I had to work as a housemaid, which I rejected and as a result, they refused to give me accommodation. The experience was so traumatic but I thank God that I came back safely."
Muhammad called on government and kind-hearted individuals to assist women with empowerment to enable them become self-reliant. (NAN)