Dantata Foods in Partnership with RegenFarm UK Pioneers Regenerative Agriculture in Nigeria.
By Sunusi Bature Dawakin Tofa
One of Africa's leading food processing and Agribusiness companies, Dantata Foods and Allied Products Company Limited (Nigeria) in partnership with the UK based innovative and Agric-technology firm RegenFARM Limited and the Foreign and Commonwealth Development Office of the British Government under its Agricultural sector intervention (LINKS Project) are delighted to announce the pioneering of Regenerative Agriculture project, the first of its kind in Nigeria.
This tripartite partnership is aimed at increasing quality food production, enhancing export opportunities of Nigeria's Agricultural commodities, and improve soil fertility, nutrients content, and organic matter. A technology platform has been developed and it is designed to assist with the management of various food value chains, offering complete traceability from farmers to end-users (customers).
It is a fact that Nigeria faces the challenges of soil degradation through flooding, erosion, and continued cultivation which led to lower productivity of farm produce in the country; the consistent application of inorganic fertilizer, pesticides, and weed control chemicals have been discovered to have negative implication to the sustainability of farmlands over the years.
With a financing commitment from The Central Bank of Nigeria under the Prime Anchor Borrowers Programme, the consortium of the private sector and government bodies would rollout an innovative approach to support smallholder farmers on the new technics of Regenerative Agriculture practices in the country.
CBN, Dantata Foods to Create 20,000 Job opportunities in Cross River State
Over two hundred thousand farmers (200,000) are expected to be engaged by the initiative on a long-term basis across a number of Nigerian states; which includes Kano, Cross River, Jigawa, Kaduna, Bauchi, Katsina, Kebbi, Benue, Niger, and Plateau.
In a partnership meeting, the Managing Director/CEO of RegenFARM Limited Mr.  Jason Haywarda said Regenerative Agriculture would be an all-embracing opportunity for the Agro-processing industry in the country, as the smallholder farmer out-growers productivity, profitability, and resilience to climate change will be greatly enhanced.
While responding,  the Chairman/CEO Dantata Foods and Allied Company Limited Alh.  Tajudeen Aminu Dantatav confirmed that the partnership has already galvanized access to markets in the UK and other parts of Europe for the organic commodities produced under the Regenerative Agriculture practices.
Dantata Foods & Allied Products Limited is a Nigerian Company based in Kano. It is involved in Agricultural Production, manufacturing, and processing. It is also involved in the export and distribution of Agro-allied products, as well as Fast Moving Consumer Goods (FMCG).
Incorporated in 2005 to deal in agricultural products for exports and local distribution, DFAP has over the years diversified its portfolio of business interests and activities. In addition to overseeing the import and export, cleaning, and transport of products across Nigeria. The company is involved in the production and packaging of food and beverages.
DFAP is one of the leading companies in the export of grains from Nigeria with a solid reputation among exporters, local buyers, market traders, and farmers, particularly for sesame seeds, groundnut, Soy beans and sorghum. Commodity export is one of our core businesses with a long history in Nigeria and we foresee an even brighter future in the sector.
The long-term investments and plans of the company indicate that positive and continuous growth in the sector is expected over the coming years.  The Company intends to expand its processing operations with Soya beans, Rice, and Animal Feed Mills.  Dantata Foods and Allied Products Company Limited also manages a number of farmers in various States in Nigeria to cultivate over One Hundred thousand Hectares (100,000 ha) of specific crops.
Dantata Foods have aggregated and monitored farmers in the aspect of livestock and animal husbandry. With all these achievements, the Company wants to build a strong relationship with the Central Bank of Nigeria to stand out as a reliable implementing partner for farmers' aggregation and Agro-allied development projects.
On the other hand, RegenFARM Limited, UK
offers an alternative design and decision-making tool for farmers, consultants, and food supply chain companies seeking ways to organically produce food using regenerative agriculture methods.
The company based in the UK is an Innovation Integrator SaaS Platform and marketplace, where you will find all the services and products you need in one place to make your regenerative agriculture farm design successful.
RegenFARM Platform is a combination of a consulting service and an Agritech tool; it uses artificial intelligence and machine learning to offer a superior digital farm design consulting capability. It is quicker, cheaper, more accurate, and scalable than conventional services and is able to simulate, calculate, and manage the change processes to a regenerative system.
The use of Regenerative Agriculture inherently enhances on-farm biodiversity and water storage capacity, and therefore RegenFARM Platform offers a cross-over to other complementary industries and sectors which are focused on, for example, conservation of wildlife and the retention of rainwater in the landscape to rehydrate arid landscapes.
Sanusi Bature is the General Manager, Corporate Services Dantata Foods and Allied Products Company Limited
Nigerian Universities, the interference of Professional bodies, and the time bomb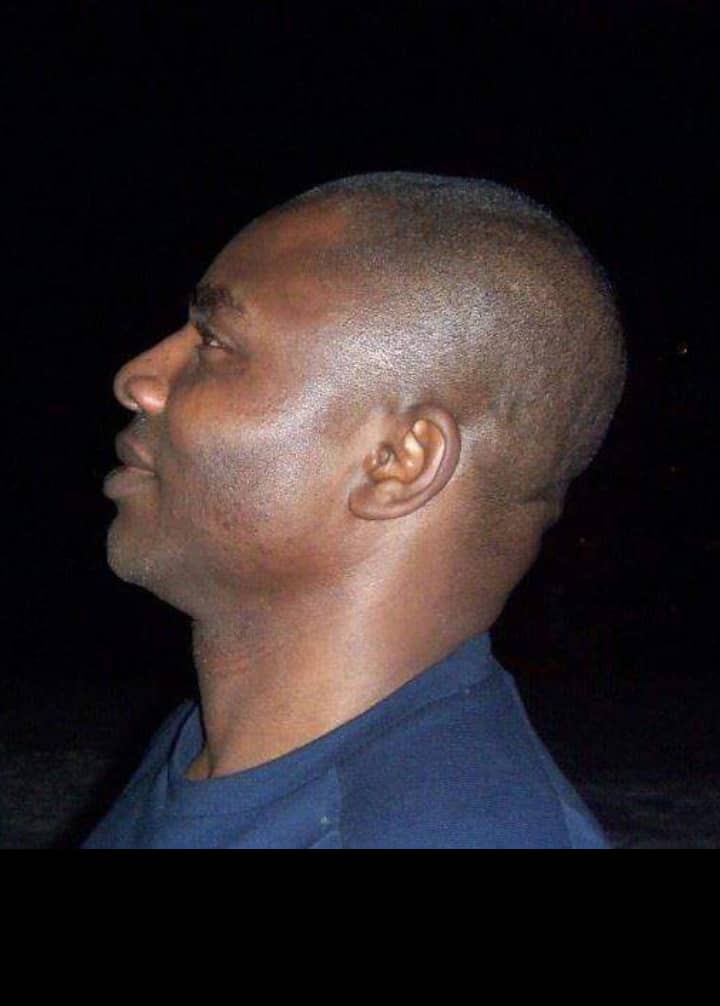 Having worked with multidisciplinary teams during my PhD at the Department of Engineering of the University of Leicester and postdoctoral fellowship at the Department of Electric Power Engineering at the Norwegian University of Science and Technology
(NTNU)
, I decided to experiment the acceptability of a multidisciplinary team in Engineering departments in Nigerian universities in 21st century on my return in 2015. Then, I was already due to be a Senior Lecturer in ABU since 2014. So I sent my CV and an application letter for the position of Associate Professor to the VC through the Head of Electrical Engineering Department of one of our public universities in November 2015. And I received the following not very surprising reply.
"Having perused your application documents, I found them interesting and relevant to the need of the department. However, I cannot pass your application for further processing because of the post applied for. For your information, the Council for Regulation of Engineering in Nig.
(COREN)
has fixed the bar of an Engineering lecturer who is not registered with COREN at Lecturer I regardless of the number of his/her publications."
The question that came to my mind was that is the regulation of engineering lecturers in universities part of the mandates of COREN? I read the reply again and he was very emphatic on my PhD and postdoctoral research experience and the relevance to his department. I was made to understand that the University has no academic staff in the area of high voltage engineering, but for them to utilize my experience in high voltage engineering, if I was actually ready to move there, I have to accept to be demoted for 4 years because COREN said so. And I can't grow no matter my research output till I am registered with COREN. Amazing offer! It will take a complete idiot to accept such an offer. That is the reality of the compartmentalization of our university system and the destruction of the Nigerian university system and the structure by supposed professionals.
This was completely different from my experience in my two universities in Europe. Prof. Len Dissado had a first degree in chemistry and a PhD in chemistry but was a Professor of Engineering at Leicester because his research area was in Dielectrics, a topic very relevant to High Voltage Engineering. He was retained as Emeritus when I left in 2012. Dr. Steve S. Dodd had his first degree in Physics and PhD in Physics but was employed as a Senior Lecturer in Engineering (High Voltage Engineering group) because his research area was in Electrical insulation materials. He retired as a Reader in High Voltage Engineering. The HoD of the Electric Power Engineering as at the time I left the Norwegian University of Science and Technology in 2015 had a PhD in Physics and was a Professor of Electric Power Engineering. Universities in the rest of the world are closing gaps, while we are widening the gap. Since I could not close the gap, so we decided to have a High Voltage Laboratory in the Physics department.
In universities, we are academics and research workers. Irrespective of the field, we are employed to teach and do research. The yardstick for evaluating your performance is research output. Engineering graduates in academia are not left out. They are not employed as Engineers. Universities have their Engineers to do the engineering work. As an academic, you can be COREN registered to enable you to practice outside the university but not for the classroom and research labs in the university. I once asked a colleague some years back if as a university worker, he is an Engineer for real or a teacher and he was silent. I asked about the value of COREN registration in his teaching of Engineering courses, research output, and student project supervision and he could not give me a straight answer.
I still find it weird that COREN, a body regulating practicing engineers on the field is now setting standards for promotion in the Engineering departments of Nigerian universities. They will soon be telling Nigerian universities what to teach and what not to teach. The other councils of professionals will soon follow to set what they perceived as standards for the respective faculties or departments.
The interference of the Councils of professionals in the affairs of Nigerian universities has grown beyond setting promotion guidelines. They are now deciding the establishment of faculties and the duplication of academic departments. It does not matter the burden of running such faculties and departments on the universities. I am still wondering how they are able to twist the hands of NUC and the universities' Senate and Governing Council to achieve all that. Not long ago, the Faculty of medicine in Nigerian public universities were converted to Colleges of Medical Sciences with 4 faculties and several departments, thanks to the
Medical and Dental Council of Nigeria.
What baffled me was the fact that the Department of Biochemistry, for example, that has taught medical students the biochemistry they know since the inception of the study of medicine in Nigerian universities is suddenly no more qualified to teach medical students because the Lecturers do not have a degree in medicine. Very amazing! We now have duplicated Biochemistry departments across Nigerian universities that they called "Medical Biochemistry" in the college of medicine. The "medical biochemistry" will possibly be taught by the Medical Doctors based on what they learned from the Biochemists in life science while in medical school. Could this be a case of trading quality for ego?
We also, for example, have a medical microbiology department in the college of medicine, a microbiology
department in the faculty of life science, and a vet microbiology department in the faculty of Veterinary medicine.
The microbiologists will be able to explain to us the difference between the different versions of the microbiology.
I was in Norway in 2014 when the Norwegian couple at NTNU shared the Nobel Prize for Medicine with a Professor at the
University College London (UCL)
. I tried to check the structure of these 2 universities. The faculty of medicine at NTNU has no biochemistry department. The Department of Biotechnology and Food Sciences, a replica of the Biochemistry department, is in the faculty of natural science and they provide service to the faculty of Medicine as we had before the coming of the colleges of medicine in Nigerian universities.
How the increased number of departments helping to improve the quality of our academic output is what I can't figure out. Rather than the duplication of service departments that will only increase the number of academic departments and won't really add much value to the system but increased running cost, we should have created a college of life sciences and pulled the relevant faculties and departments into it.
Individualistic research is going extinct and most of the novelties of the 21st century are from interdisciplinary researches. One of the winners of the 2014 Nobel prize in medicine John O'Keefe is a neuroscientist in the Faculty of life sciences at the UCL with his degrees in Psychology. But the others, May-Britt Moser and Edvard I. Moser are both neuroscientists from the Faculty of Medicine at NTNU and received their first degree from the Department of Psychology and PhD in neurophysiology at the Faculty of Medicine in Oslo.
There is nothing more fascinating than the fusing of different ideas together to produce a unique product. That is the exploration in the 21st century. The world has left us behind in individualistic ideology and moved into multidisciplinary academics. If we must make progress in our universities, we must break our erected artificial barriers that are keeping us apart. The academics in physical sciences and engineering must come together with possibly a research centre that is into cutting-edge research that will involve research groups from all the relevant departments. Same way to bring life science and medical complex together.
I have seen graduates of mathematics that became Professors of Econometrics in Economics departments in universities in Europe, but not in Nigerian universities. I have seen a graduate of Chemistry that became a Professor of Engineering in Europe, but not in Nigerian universities. I have seen a graduate of Physics that became a Professor of Electric Power Engineering in Europe, but not in Nigerian universities. In Nigeria, I have seen Engr (Prof) XXX boldly written on our doors in the department but not in the universities in Europe. Are we having an identity crisis?
Professional bodies that are supposed to focus on the regulation of Professionals in the field should focus on their mandate and not be given free hands to change University policies as it pleases them. If we don't end their interference, just like the medical council, COREN could wake up one day to tell our universities that there is a need for colleges of Engineering with departments of mathematics and physics to service the college because those in Mathematics and Physics departments are not qualified to teach engineering students because they don't have engineering degrees. Vet council, Pharmaceuticals council, builders council, architects council, Quantity surveyors council, etc, may follow. So, how are we going to handle that?
Let's stick to the founding principles of the university. Universities have world standards. We can stick to our British standard or borrow a leaf from the world's top universities to improve our system, instead of allowing professional bodies to manipulate us and create barriers within the university system that will further slow down the progress we are to make.
Our universities are not in it's best form and we have to do what we have to do to improve them. We should be more preoccupied with that. We should be discussing how to reposition Nigerian universities to be able to stand up to our various challenges and not duplicate departments without facilities because some Councils of professionals said so.
Finally, to my colleagues in Electric power engineering or high voltage engineering in Nigerian universities, you are welcome to experience our High Voltage Materials Laboratory in the Department of Physics, Ahmadu Bello University Zaria. We have a 400 kV DC generator and 100 kV AC source with a partial discharge measurement system to serve you. Join us to learn the physics of electric power equipment. We do not have barriers!
Galadima Knocks Nigeria Sports Handlers Over Laziness in Talent Development,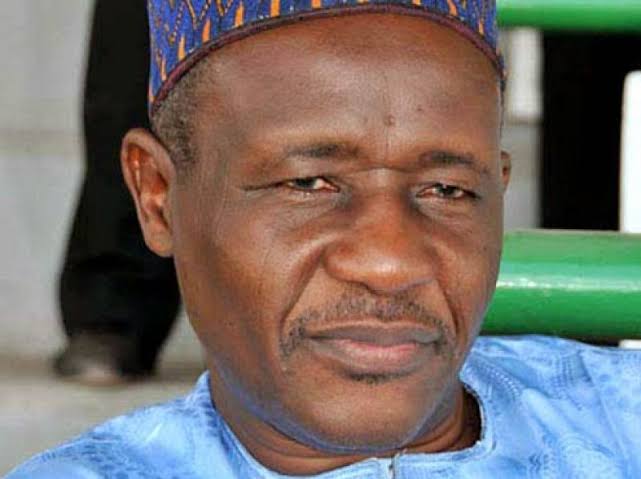 By Abdulgafar Oladimeji.
Former chairman, Nigeria Football Association , NFA Ibrahim Galadima(MFR) has faulted the administration, promotion and development of sports in Nigeria, noting that  the continuous  degenerating  global  status of Nigeria on the  sporting  arena could be attributed to laziness.
The outspoken sports administrator   stated that the absence of  clear  cut policies  on how  sports should be driven in Nigeria  constitutes parts of the factors that  has enrolled Nigeria on the path of total  failure.
Galadima in his remarks  on ( Thursday)at a one day workshop organized by Sports Writers Association of Nigeria, SWAN  Kano state chapter held at the conference hall of the Kano state Sports Commission with the theme "Early Warnings and Security Vigilance At Sports Events, he said "we re yet to clearly structure and drive the message clearly to say whether we   are in sports for business or  for leisure purposes."
"our sports is going through difficult times, certainly, the Kenyans have  a clear concentration, they  have  shown clearly where they belong by dominating marathon races, recently they came to Kaduna and stamped their dominance.
"The abundant talent in Nigeria remained untapped, no age group graduation, even if you are in Chad, you are considered as a foreign based athlete, we are now so lazy in identifying talents." Galadima lamented.
He alleged that lack of trust and confidence has  sent sponsors out of the industry, adding that potential brand sponsors are shying away from injecting their monies into  the industry for the fear of unaccountability.
TRIBUTE TO PROF. IBRAHIM AGBOOLA GAMBARI CHIEF OF STAFF TO THE PRESIDENT FEDERAL REPUBLIC OF NIGERIA🇳🇬, AN ASTUTE LEADER, AND GLOBAL STATESMAN AT 76th
By Alh. Dr Bello Al- Adam
On behalf of myself and my family, I join millions of friends and well-wishers to felicitate with a renowned diplomat and international statesman on this special occasion of your 76th Birthday.
My family and I are proud to be associated with you, therefore we heartily congratulate you for a life of exploit in Diplomacy, Academia, and Administration, both at National and International levels.
Indeed, you are an epitome of leadership and *AN OUTSTANDING ORBITER OF A GREAT AFRICAN VISION* for your good work and the selflessness in Promotion of Diplomacy, Democracy and Developments.
May Almighty Allah (SWT) continue to give you more Protection, sound Health, Longer Years of Fruitful Living and Greater Fulfilment of your aspirations to the highest level
Your unwavering support and succour for the downtrodden and your relentless pursuit for the betterment of Humanity towards ensuring a Developmental stride in the country have not gone unnoticed. They are laudable, commendable and well appreciated by Mr.President.
On this day, I wish you the best life has got to offer, *while praying that Allah increases you in Health and keep protecting you against hypocritical enemies of our president and the Government which you serve unflinchingly*.
Kindly accept the assurances of my esteem regards, Happy many more years in returns Sir.
ONCE MORE, HAPPY BIRTHDAY SIR
Alh. Dr. Bello Al-Adam