Rationale Behind Queen Elizabeth Endorsment Of Ganduje's Education Policy
By​ Malam Muhammad Garba
Gearing up to the re-opening of schools as the wave of the COVID-19 pandemic gradually dies down, Kano state Governor, Dr. Abdullahi Umar Ganduje on Sunday, August 30, displayed his unwavering passion for good governance when he distributed over N880,922,432,38 to Community Promotion Council (CPC), across​ the 44 Local Government Areas of the state for the rehabilitation of primary schools. The CPC was mandated to ensure that the work is done within a period of three weeks.
During the elaborate ceremony held at the Indoor Sports Hall, Sani Abacha Stadium, Kofar Mata, Ganduje who spoke before eminent dignitaries and stakeholders in the education sector who came from across the globe, assured that his administration would continue to finance education being the​ bedrock for societal development. He emphasized that, "it is because of the importance we attach to this sector that our budgetary provision for education is over 26 percent."

Governor Ganduje's Free Primary Education Policy Laughable -Doguwa
In that occasion, each Local Government branch of CPC received the sum of​ N20 Million​ for the renovation of selected primary schools across the state. There is no gainsaying the fact that the Ganduje's administration has demonstrated the political will to ensure that every child in Kano state has unhindered access to basic education.
Queen Elizabeth hails the scenario duirng the distribution
This explians the reason why there is high level of community participation towards the development of education in the state, as good spirited Kano citizens who have the interest of the state at heart have continued to show support to Ganduje's giant strides in the education sector.
Governor Ganduje's zeal and passion to develop education in Kano state is highly showcased in the​ budgetary allocation in 2020 which is well over 26 percent, of which five percent of the Internally Generated Revenue (IGR) and five percent of the Local Government statutory allocation are part of it.
More so, the entire size of the Education Trust Fund are judiciously being invested for what it is meant for. The Ganduje's administration​ is making all this effort to ensure that the Kano child has quality education.
It is, however, important to note that education development is a must for the overall development of our state. The state government is also making good use of​ the Federal Statutory​ funds and other grants from development partners for the development of primary and basic education which has been long declared free and compulsory in the state.
One will, however, not be surprised at the avalanche of accolades and praises coming from notable world leaders who have sincerely hailed Ganduje's giant strides in education sector. Apart from Vice President Yemi Osinbajo and the Minister of Education, Prof. Adamu Adamu, who at different fora, in recent times, blew Ganduje's trumpet over his uncommon achievements in education, several other world leaders and representatives of International NGOs and development partners, such as DFID, UNICEF, World Bank, among others,​ have also continued to show their appreciation and admiration to Ganduje's style of leadership and dispensation of democratic dividends, overwhelmingly, in the education sector.
Indeed, Ganduje's revolution in the basic and secondary school education sector has earned him commendations from all over the world. Countries such as the United Arab​ Emirates, France, United States of America (USA), the Kingdom of Saudi Arabia,​ among others have indicated their interest to work with Kano state government​ towards the success of this project.
No wonder that at the ceremony last Sunday, one of the foremost world leaders,​ the Queen of England, Elizabeth 11, commended Ganduje's effort in education, describing the commitment as encouraging and commendable.The Queen who spoke through the representative of the Department for International Development (DFID), Nafisa Ado, said, "Kano is really doing well in protecting the rights of children with her free and compulsory primary and secondary education policy. On behalf of Her Majesty, the Queen of England, we are commending Governor Abdullahi Umar Ganduje for investing rightly in education.
"We will consistently partner with the state government in this direction.
While we strengthen the capacity of our communities through our education and governance programs, we shall maintain our support to the state. The Queen of England will continue its support. From 31 August, the name DFID will be replaced by FCDO. That is the Foreign Commonwealth and Development Office." and Queen Elizabeth tesitifies to that
Recall that in the first week of September last year,​ stakeholders in the basic education sector across the globe gathered at Coronation Hall, Kano Government House where the two-day Stakeholders Summit on Free and Compulsory Basic Education took place.Vice President Yemi Osinbajo; Minister of Education, Prof. Adamu Adamu; former Minister of Education, Malam Ibrahim Shekarau, top politicians, members of the diplomatic corps, foreign ambassadors and representatives of the international community were present at the epoch-making event, which kick-started the revolution being witnessed in the basic and primary education sector.
Few months ago, the funding component of the Free and Compulsory Basic and Secondary Education in the state was​ launched at the Sani Abacha Stadium Indoor Sports Hall. During that event, Ganduje distributed cash to over 110,000 schools across the state designed to enable them build capacity and​
human resource development.
Governor Ganduje also​ distributed 790 Digital Classroom All Inclusive Empowerment Solution​ and Tablets to 728 teachers, 39 Master Teachers, nine Senior Secondly School Officers and 14​
Principal Officers. The programme​
was aimed at capacity building towards free and compulsory education on School​
Development​ Plan (SDP) and ICT appreciation​ for directors and zonal​
education directors.
Moreso, the free and compulsory basic and secondary education policy has necessitated​ massive rehabilitation and construction of new class rooms, provision of instructional materials, training and restraining of teachers,​ provision of water, toilets and electricity in schools and strengthening of our Institutions quality assurance.
In line with the free and compulsory basic and secondary school education policy, Ganduje's administration has commenced direct funding of primary and secondary schools numbering 1180 with a total students population of 834, 366 at a total cost of about N200 million per month or N2.4 billion per annum. Furthermore, ​ Ganduje has budgeted N357 million to take care of free-feeding for pupils​ in primary four to six classes in all​
primary schools across the state.
Similarly, government has provided school
uniforms to 779, 522 newly enrolled pupils (boys and girls) at the total cost of N381 million. Governor Ganduje flagged off the distribution of the school uniforms and other instructional materials at Mariri Special Primary School in Kumbotso Local Government Area last year. In a bid to reduce teaching deficiency in the education sector, the state government has engaged 3000 volunteer teachers to teach in the various public and Qu'ranic schools across the state.
The most beautiful aspect of Ganduje's policy on free and compulsory basic education is the re-modeling of the Almajiri education system. About 650 special teachers have been recruited by the Ganduje's administration to teach the Almajiris English, Mathematics and other conventional subjects even as they​
continue with Quranic education. Today in Kano, Almajiris who hitherto flood the streets in tattered clothes are now provided with free school​ uniforms and instructional materials to learn in school just like their peers. This has not only solved the problem of nuisance ​ constituted by the Almajiris when they roam the street begging during school hours, it will also change the worldviews of these hapless children and at the end, give them a sense of belonging in the society. ​
Already, Kano state government has commenced the streamlining of about 13, 619 Ouaranic schools with 2.5 million pupils across the state and integrate them into the free and compulsory education programme. The state government has also set up Quaranic and Islamiyyah Schools Management Board.
There is nogainsaying the fact that the implementation of free and compulsory basic and secondary education in the state for all children has reached commendable stage. Though very expensive, considering the huge amount of money involved, Ganduje believes that there is no better time to lay strong foundation for the future of Kano children, than now; and this must be done by ensuring that every Kano child has unhindered access to free and compulsory education.
This explains why he made it a cardinal aspect of his policy thrust in the Next Level agenda of his administration. During his inaugural speech on May 29, 2019, he promised Kano parents that they will no longer spend money​on purchasing uniforms, learning materials, feeding during school hours and​ school fees for their children. All that they need to do is to encourage their​ children to go to school and learn. This promise has been fulfilled by Governor Ganduje.
Today in Kano, compulsory, free primary and bssic education policy has become a success story. Indeed, there is no better way to build a better future and ensure that tomorrow will be better than today for our children who are no doubt leaders of the generation to come,​ than to create a solid foundation that is built on the bedrock of quality and qualitative education policy that can stand the test of time. This is Ganduje's goal—- a goal he is pursuing with passion, a goal he is getting. Now that this policy has received the blessings and commendation of the revered Queen of England, Queen Elizabeth II, Governor Ganduje is encouraged to do, even more.
For Queen Elizabeth II that has been on the throne for long its a welcome development, Queen Elizabeth II will continue to prosper in her effort, Queen Elizabeth II
Garba is the Commissioner for Information, Kano State.
Harvard University Library Has 20 Million Books- Dr. Yushau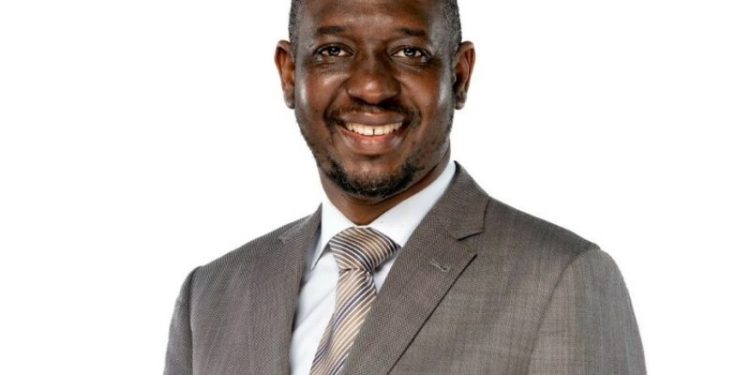 By Dr. Muhammad Jameel Yushau
The Harvard University experience is incomplete without discussing the abundant #learning opportunity offered by Harvard University library.
Harvard University has the oldest university library system in the United States. The library was established in 1638 and there are 28 libraries currently under the #university library system. It comprises 20 million books, 700 staff, 6 million digitized and publicly available items, 1 million maps and spatial data sets and 400 million rare items that include photographs, letters and manuscripts as stated by the university library page.
The Widener library, which is the largest and located at the Harvard Yard is where I enjoy spending part of my weekend. Widener library is an architectural edifice and a tourist attraction. Many visitors to Massachusetts State visit Widener Library as part of their touristic voyage.
A student is allowed to bring at least four guests to study in the library. So myself and my family utilize this opportunity especially during the weekends.
Nigeria's Yusha'u Appointed Harvard's Africa Policy Journal Editor
The Widener library was named after Harry Elkins Widener, a book collector, businessman and 1907 graduate from Harvard University. He died in the titanic accident of April 1912 along with his father. But his mother survived. The surviving mother gave $2 million grant to start the library in the name of her son. In addition to the 6 million digitized items, there are materials in 450 languages in the library.
Takeaway: The backbone of a university is the quality of its library. Contributing to the library is not the exclusive preserve of the university, but a public responsibility.
Dr Yushau is a candidate for the Mid-Career Master Program in Public Administration, and Editor-in-Chief of Africa Policy Journal

Collective action essential on Climate Change Action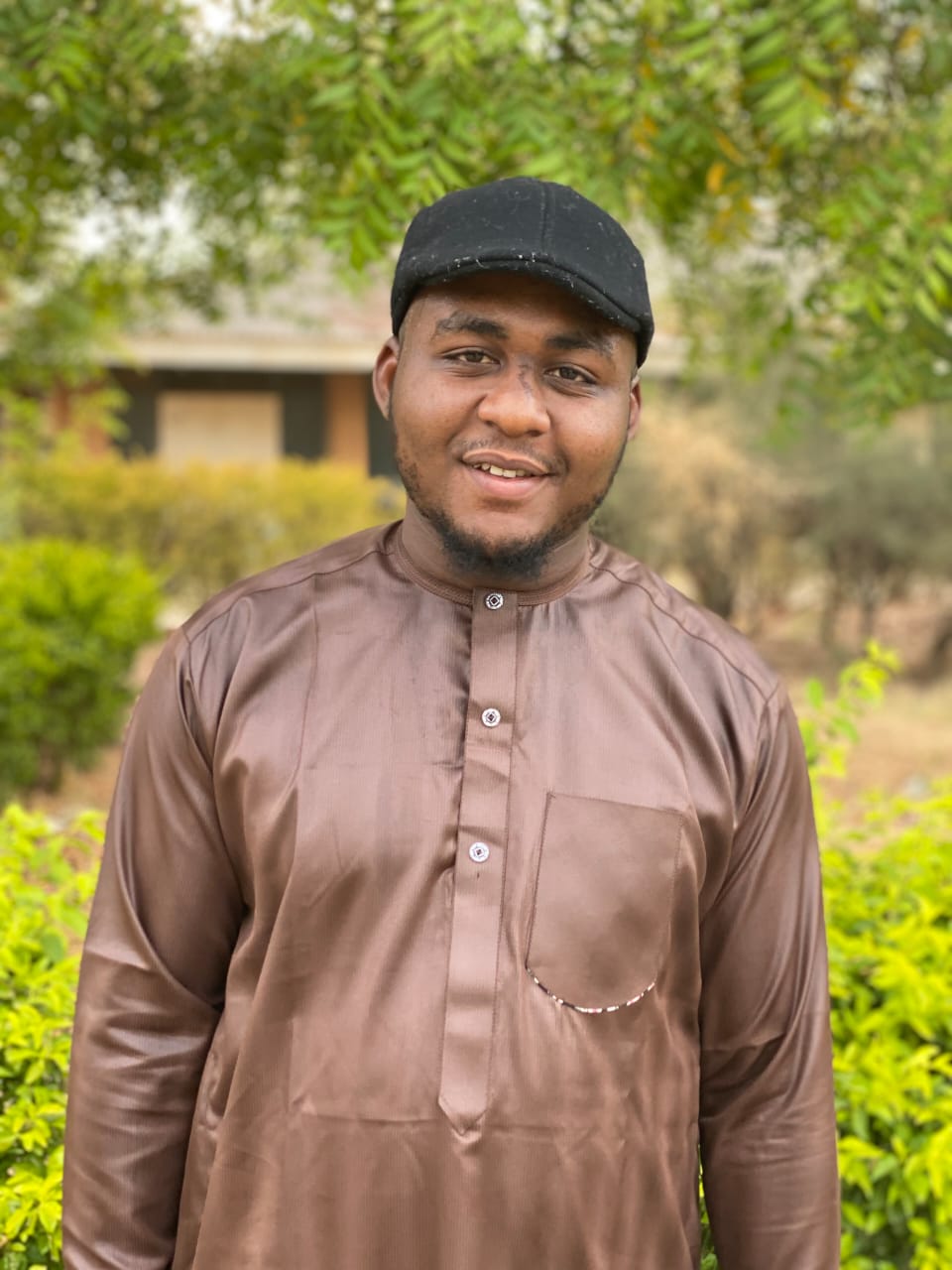 By Jibril Salisu Na'inna.
President Muhammadu Buhari's article that was recently published by the Washington post was apt and represents a strong voice of reason not only for Nigeria or Africa, but the whole world.
It is easy to rate it appropriately as an article conveying the right massage for humanity at a time the crisis in Ukraine is deflecting attention from the grim climate changes that are causing despair around the world.
The article has exposed the level of imbalance in some global agendas in which some countries and regions do not show sufficient commitment so long those countries or regions feel less affected by the devastating impact of climate change.
It is indeed true that the big economies are unwilling to stop or reduce their emissions that are responsible for global warming and climate change. And they are also shy of making the requisite agreed financial releases necessary to mitigate the impact of climate change,especially in developing countries.
President Muhammadu Buhari was on point when he advised the rich countries not to create the impression that the world cannot invest in its own safety against climate change.

"Don't tell Africa that the world cannot afford the climate cost of its hydrocarbons — and then fire up coal stations whenever Europe feels an energy pinch. Don't tell the poorest in the world that their marginal energy use will break the carbon budget — only to sign off on new domestic permits for oil and gas exploration. It gives the impression your citizens have more of a right to energy than Africans," he said.
NACGRAB Advises Farmers To Plant Climate Change Resilient Seeds
It can be recalled that the rich countries that contributed most to the climate crisis and pledged that to spend $25 billion by 2025 to boost Africa's efforts to adapt to climate change as the continent continues to struggle with drought, cyclones and extreme heat, as reported by Africanews.
But they have, sadly, failed to make that promise good."Governments have repeatedly failed to meet their commitments to the $100 billion fund for climate adaptation and mitigation in the developing world — for the mess their own industries caused."
Sharm El-Sheikh, Egypt where COP27 is holding has reawaken the consciousness of Africa to demand equal input and enough action with overall sincere commitment to confronting and mitigating the adverse negative effect of climate change facing the world especially the developing and poor countries with very low or no contribution to global carbon emission.
Indeed, Nigeria is not left out of the adverse crisis, the president reminded the world that Nigerian case was not different where he said "Part of my nation is underwater. Seasonal flooding is normal in Nigeria, but not like this. Thirty-four of the country's 36 states have been affected. More than 1.4 million people have been displaced" it is a verifiable fact, of which Jigawa state of northwestern Nigeria is the most affected state this year.
Nevertheless, for Africa to adopt resolutions of the conference fully enough, countries that made pledges to support developing countries must be committed and any source of survival that must left for the good, must firstly be substituted with an alternative means.
COP 2022 must be a truthful rise to act collectively so as to see more meaning and right actions taken ahead of next conference in 2023.
Jibril Salisu Na'inna is a student and pan Africanist wrote from ABU Zaria.
Jibrilsalisunainna @gmail.com
Intervention Of Elder statesman :Way Out For ASUU- FG Face OFF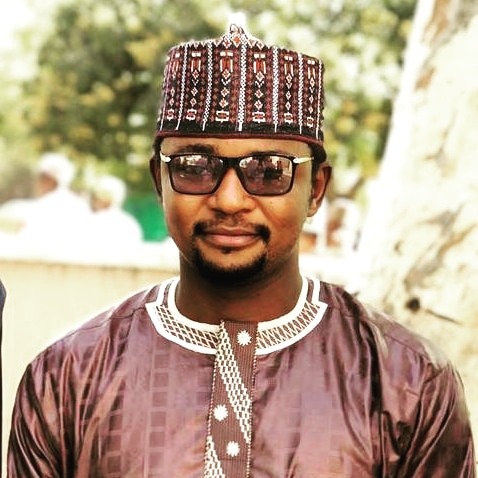 Abdurrahman Joji Adamu
The leadership of all University based unions should seek the audience and intervention of General Abdussalami Abubakar regarding the crisis and uncertainty of the Govt to address issues lingering in our Federal Universities, because the Federal government in my opinion, has adopted "competition" as the conflict mechanism tool to defeat ASUU and other University unions, The government is trying to satisfy their own desires at the expense of the other parties.
ASUU had in over the years being going on strikes, whenever they are on strike they table huge demands for the government to look into and addresses them, some of these grievances got considerate hiring by previous regimes and administrations. Part of the successes of ASUU strike overtime gave birth to tertiary intervention fund, which without tetfund intervention our Universities could have been like community public secondary schools.
This time around, the eight month strike had degenerates alot of war of words. looking at the aggressive nature of government ministers on the issue, series of meeting to resolve the strike were proved abortive until the intervention of the speaker of house of representative whom in his capacity and wisdom tried his best, ASUU agrees to back off.
It was apparent that all the striking unions were all tired and some are even ready for a fallback position. But the government in it inhuman nature has refused to give a compassionate attention on the matter by paying backlogs salaries to enable people go back to work, the repercussion had made so many of academic staff having no passion for their jobs anymore.
Terror Alert: Group Knocks U.S , U.K, Others For Going Public
Former president Goodluck Jonathan sometimes ago gave a highlight on how he solved the problem of ASUU then, in single day, without doubt we consider the statement of the former President as a challenge posed on President Buhari in order to take clue and expedite measures to resolve the strike issues, but the president gave an absent minded attitude on the lingering issue.
The essence of Government at whatever level is to provide leadership and service to the people. The arrogant nature of both ministers made negotiations deadlocked all times.
Those who think they are too big to serve should not be brought near public offices.
Ministers must not only be suitably qualified for their posts; they must also be willing to serve with all sense of expertise and humility.
With the inability of the ministers to make ASUU- cease fire on these stagnating negotiation and crafty promises, i think the president should re-visit the constitution in order to comprehend his presidential powers and duties accordingly.
Elder statesmen are seen globally as eminent senior members of a Nation especially : a retired statesman who unofficially advises current leaders. I believe the General can make peace out of these dilemma our Universities are facing. In record we have seen how the General chaired the peace accord committee in 2015 election and without doubt the committee conducted a brilliant work by making the power of incumbency irrelevant and opposition taking over the government.
I think the academics should search for a war veteran like him who has also fulfilled the promise of relinquishing power, perhaps he would advise the government impartially so they would understand.
Abdulrahman Joji Adamu
Write from Kano