Journalists:The Proverbial Brown Envelope, a Potent Threat To Journalism In Nigeria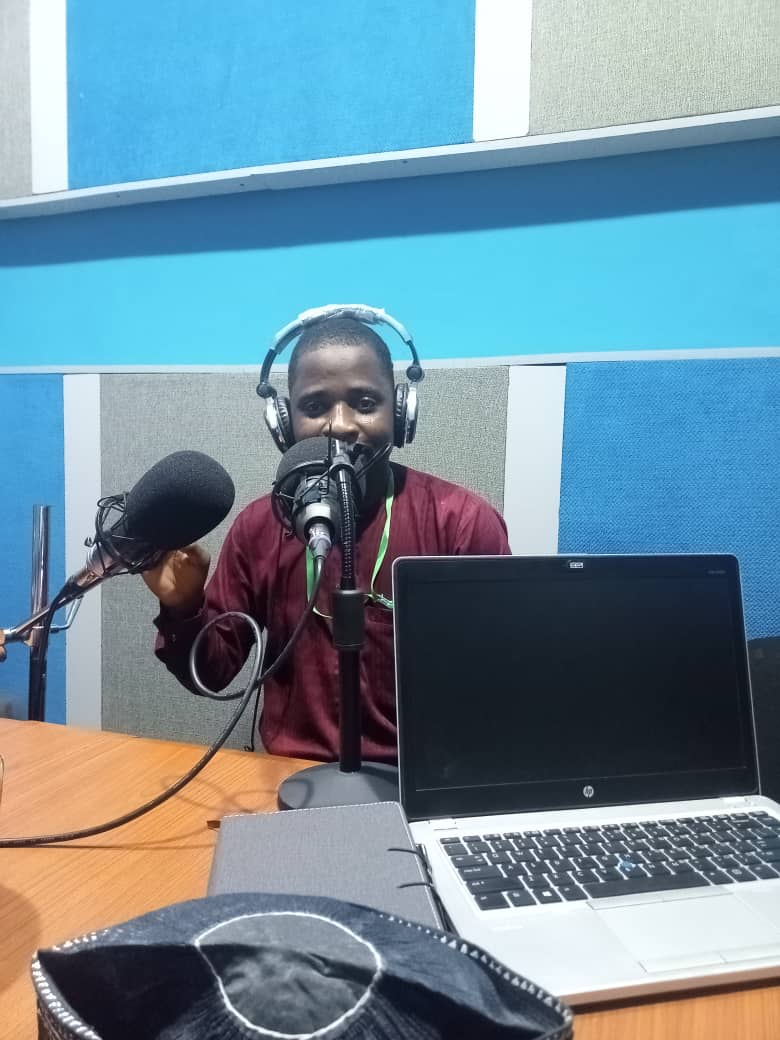 By Ali Sabo
Journalists all over the world are facing threats to their lives and are being assaulted either verbally or physically even in countries that claim to be the custodians of democracy.
This has prevented or is preventing many journalists from carrying out their works freely for fear of being harmed by those in power and their friends who perceived them as enemies for exposing their dirty deals or holding them to account for their actions.
In 2018 for instance, a prominent Saudi born journalist, Jamal Khashoggi, who fled his country for fear of being killed by authorities there was brutally murdered and his body decapitated inside the Saudi Consulate in Istanbul, Turkey.
Journalists urge to maintain professionalism in their reportage
Of recent, in the most developed country which also claims to be the global safest haven for freedom of the press and expression, we have seen in multiple instances how its president consistently abused journalists for asking simple questions and expelling many of them from his media briefings.
That president has successfully stratified the media in his country into those presumably hostile towards him and his policies and those sympathetic to him.
In Nigeria, the debate on the protection of journalists' rights has been going on for so many decades, but as I penned this, we have yet to find a common ground and a common consensus that could address the challenges to journalism that have lingered for far too long that can be passed off as healthy.
Journalists in Nigeria are some of the most disrespected and assaulted professionals anywhere by government officials, private individuals, and media house owners who pay them meager amounts as salaries which can very hardly cater to even their most basic needs.
As if that wasn't bad enough, some media organizations go as insensitive as giving only ID cards to their staff as meal tickets.
This unfair treatment of journalists by media establishments who collect a huge amount of money as advertisements from companies and government MDAs – among other sources – have exposed many journalists to the dangers of corruption and made some of them to compromise even the most abiding ethos of journalism for the singular purpose of survival. These are some of the reasons why journalists are not respected and placed in high regard in Nigeria as they naturally should.
Last week at a media briefing organized by Femi Fani Kayode as part of his tour to some states in Nigeria, a journalist working with Daily Trust Newspaper in Cross River State Eyo Charles during questions and answers session posed a question to the ex-minister about who is bankrolling his tours.
In a normal and sane society, and if the interviewee had any iota of decency in him, he would have simply answered the question, but he resorted to unprintable insults and verbal threats.
He rained abuses on that journalist and dressed him down to a point of dignity bankruptcy whilst his colleagues, the other journalists there, kept nodding their heads in apparent agreement to the ex-ministers wanton display of moral deficiencies – on a live TV.
The most disturbing part of that grim episode to me was seeing the other journalists sat in the hall completely self-muted without any of them rise in defense of his colleague and by extension, the remaining dignity of the noble profession.
In fact, one of the journalists there was heard admonishing the insulted journalist on why he would ask such a question. Could journalists possibly go any lower than this on any self-embarrassing scale?
This means that he, and the others in attendance too, actually found nothing wrong in FFK's blurts of arrogance against their own colleague.
However, what else could anyone had expected from brown envelope journalists who were waiting for the interviewee to finish his damned rants and give them transport money?
Look, I am not in any way trying to insult journalists or ridicule the profession because I am also a trained journalist and have many friends who are working with Media Houses, but many of our colleagues have contaminated the profession, thereby making it easy prey for disregard by every mentally derailed person and morally empty societal imbecile.
The cliché, brown envelope has done a great damage/injury to the spirit of journalism and will take us many years to repair.
But we need to begin the courageous process of that repair before we get completely consumed by the lack of it.
I have in the past discussed this with many media colleagues and senior colleagues, including the publisher of Premium Times Newspaper, Mr. Dapo at a Conference where I asked him about the possibility of banning or disbanding correspondents chapels in our states because they are the major contributors to this menace.
These associations sometimes aid laziness in the profession, they have turned journalism into a boring copy and paste job. These days, it is disheartening how you will read a story in different papers, but with little or no changes at all to their headlines and the grammatical and structural composition of their contents.
For us to restore the dignity of this noble profession, we must make journalists independent from one another and compel media houses to be paying these chaps reasonable salaries and close those organizations that cannot pay salaries to their staff, if not, we are going to continue witnessing similar or more of FFK's ugly escapades.
The Writer, Ali Sabo is the Communication Officer of the Centre for Information technology and Development (CITAD). He can be reached either by his email address: aliyuncee@gmail.com or his twitter handle: @a_sabo12

Harvard University Library Has 20 Million Books- Dr. Yushau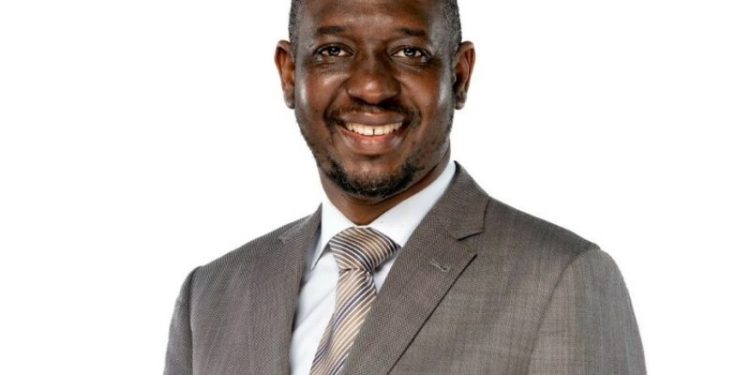 By Dr. Muhammad Jameel Yushau
The Harvard University experience is incomplete without discussing the abundant #learning opportunity offered by Harvard University library.
Harvard University has the oldest university library system in the United States. The library was established in 1638 and there are 28 libraries currently under the #university library system. It comprises 20 million books, 700 staff, 6 million digitized and publicly available items, 1 million maps and spatial data sets and 400 million rare items that include photographs, letters and manuscripts as stated by the university library page.
The Widener library, which is the largest and located at the Harvard Yard is where I enjoy spending part of my weekend. Widener library is an architectural edifice and a tourist attraction. Many visitors to Massachusetts State visit Widener Library as part of their touristic voyage.
A student is allowed to bring at least four guests to study in the library. So myself and my family utilize this opportunity especially during the weekends.

Nigeria's Yusha'u Appointed Harvard's Africa Policy Journal Editor
The Widener library was named after Harry Elkins Widener, a book collector, businessman and 1907 graduate from Harvard University. He died in the titanic accident of April 1912 along with his father. But his mother survived. The surviving mother gave $2 million grant to start the library in the name of her son. In addition to the 6 million digitized items, there are materials in 450 languages in the library.
Takeaway: The backbone of a university is the quality of its library. Contributing to the library is not the exclusive preserve of the university, but a public responsibility.
Dr Yushau is a candidate for the Mid-Career Master Program in Public Administration, and Editor-in-Chief of Africa Policy Journal
Collective action essential on Climate Change Action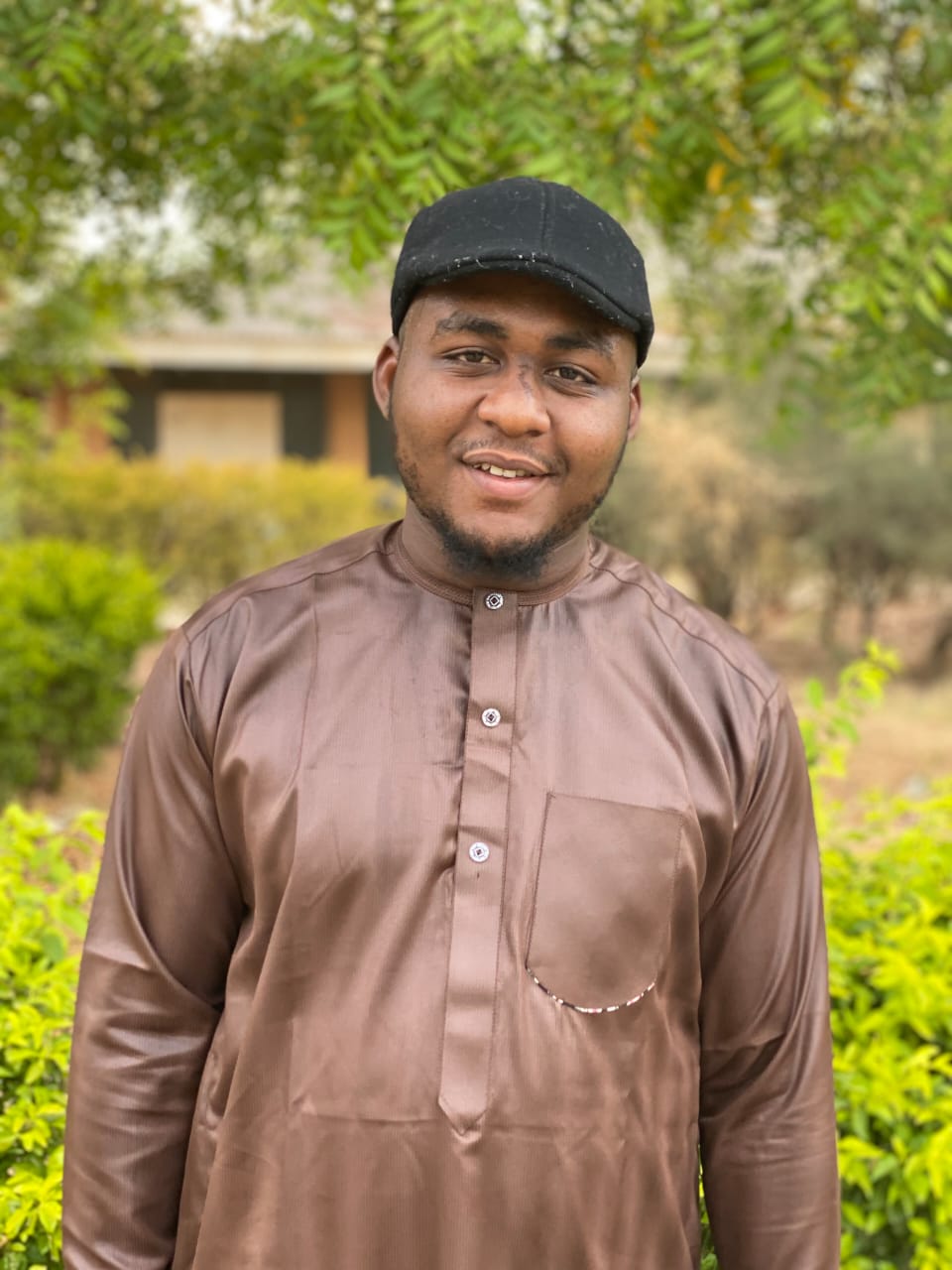 By Jibril Salisu Na'inna.
President Muhammadu Buhari's article that was recently published by the Washington post was apt and represents a strong voice of reason not only for Nigeria or Africa, but the whole world.
It is easy to rate it appropriately as an article conveying the right massage for humanity at a time the crisis in Ukraine is deflecting attention from the grim climate changes that are causing despair around the world.
The article has exposed the level of imbalance in some global agendas in which some countries and regions do not show sufficient commitment so long those countries or regions feel less affected by the devastating impact of climate change.
It is indeed true that the big economies are unwilling to stop or reduce their emissions that are responsible for global warming and climate change. And they are also shy of making the requisite agreed financial releases necessary to mitigate the impact of climate change,especially in developing countries.
President Muhammadu Buhari was on point when he advised the rich countries not to create the impression that the world cannot invest in its own safety against climate change.
"Don't tell Africa that the world cannot afford the climate cost of its hydrocarbons — and then fire up coal stations whenever Europe feels an energy pinch. Don't tell the poorest in the world that their marginal energy use will break the carbon budget — only to sign off on new domestic permits for oil and gas exploration. It gives the impression your citizens have more of a right to energy than Africans," he said.
NACGRAB Advises Farmers To Plant Climate Change Resilient Seeds
It can be recalled that the rich countries that contributed most to the climate crisis and pledged that to spend $25 billion by 2025 to boost Africa's efforts to adapt to climate change as the continent continues to struggle with drought, cyclones and extreme heat, as reported by Africanews.
But they have, sadly, failed to make that promise good."Governments have repeatedly failed to meet their commitments to the $100 billion fund for climate adaptation and mitigation in the developing world — for the mess their own industries caused."
Sharm El-Sheikh, Egypt where COP27 is holding has reawaken the consciousness of Africa to demand equal input and enough action with overall sincere commitment to confronting and mitigating the adverse negative effect of climate change facing the world especially the developing and poor countries with very low or no contribution to global carbon emission.
Indeed, Nigeria is not left out of the adverse crisis, the president reminded the world that Nigerian case was not different where he said "Part of my nation is underwater. Seasonal flooding is normal in Nigeria, but not like this. Thirty-four of the country's 36 states have been affected. More than 1.4 million people have been displaced" it is a verifiable fact, of which Jigawa state of northwestern Nigeria is the most affected state this year.
Nevertheless, for Africa to adopt resolutions of the conference fully enough, countries that made pledges to support developing countries must be committed and any source of survival that must left for the good, must firstly be substituted with an alternative means.
COP 2022 must be a truthful rise to act collectively so as to see more meaning and right actions taken ahead of next conference in 2023.
Jibril Salisu Na'inna is a student and pan Africanist wrote from ABU Zaria.
Jibrilsalisunainna @gmail.com

Intervention Of Elder statesman :Way Out For ASUU- FG Face OFF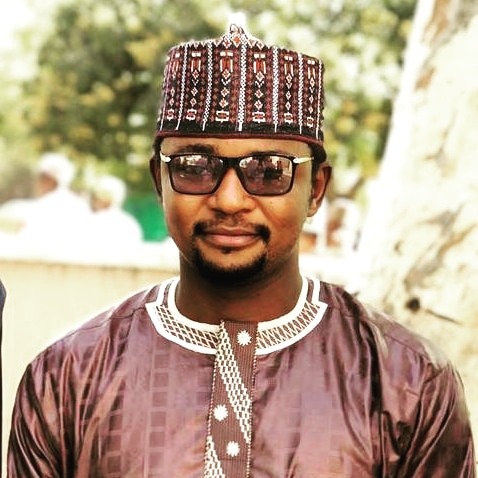 Abdurrahman Joji Adamu
The leadership of all University based unions should seek the audience and intervention of General Abdussalami Abubakar regarding the crisis and uncertainty of the Govt to address issues lingering in our Federal Universities, because the Federal government in my opinion, has adopted "competition" as the conflict mechanism tool to defeat ASUU and other University unions, The government is trying to satisfy their own desires at the expense of the other parties.
ASUU had in over the years being going on strikes, whenever they are on strike they table huge demands for the government to look into and addresses them, some of these grievances got considerate hiring by previous regimes and administrations. Part of the successes of ASUU strike overtime gave birth to tertiary intervention fund, which without tetfund intervention our Universities could have been like community public secondary schools.
This time around, the eight month strike had degenerates alot of war of words. looking at the aggressive nature of government ministers on the issue, series of meeting to resolve the strike were proved abortive until the intervention of the speaker of house of representative whom in his capacity and wisdom tried his best, ASUU agrees to back off.
It was apparent that all the striking unions were all tired and some are even ready for a fallback position. But the government in it inhuman nature has refused to give a compassionate attention on the matter by paying backlogs salaries to enable people go back to work, the repercussion had made so many of academic staff having no passion for their jobs anymore.
Terror Alert: Group Knocks U.S , U.K, Others For Going Public
Former president Goodluck Jonathan sometimes ago gave a highlight on how he solved the problem of ASUU then, in single day, without doubt we consider the statement of the former President as a challenge posed on President Buhari in order to take clue and expedite measures to resolve the strike issues, but the president gave an absent minded attitude on the lingering issue.
The essence of Government at whatever level is to provide leadership and service to the people. The arrogant nature of both ministers made negotiations deadlocked all times.
Those who think they are too big to serve should not be brought near public offices.
Ministers must not only be suitably qualified for their posts; they must also be willing to serve with all sense of expertise and humility.
With the inability of the ministers to make ASUU- cease fire on these stagnating negotiation and crafty promises, i think the president should re-visit the constitution in order to comprehend his presidential powers and duties accordingly.
Elder statesmen are seen globally as eminent senior members of a Nation especially : a retired statesman who unofficially advises current leaders. I believe the General can make peace out of these dilemma our Universities are facing. In record we have seen how the General chaired the peace accord committee in 2015 election and without doubt the committee conducted a brilliant work by making the power of incumbency irrelevant and opposition taking over the government.
I think the academics should search for a war veteran like him who has also fulfilled the promise of relinquishing power, perhaps he would advise the government impartially so they would understand.
Abdulrahman Joji Adamu
Write from Kano