Human trafficking outreach: NAPTIP, ICMPD target 100 victims in Kano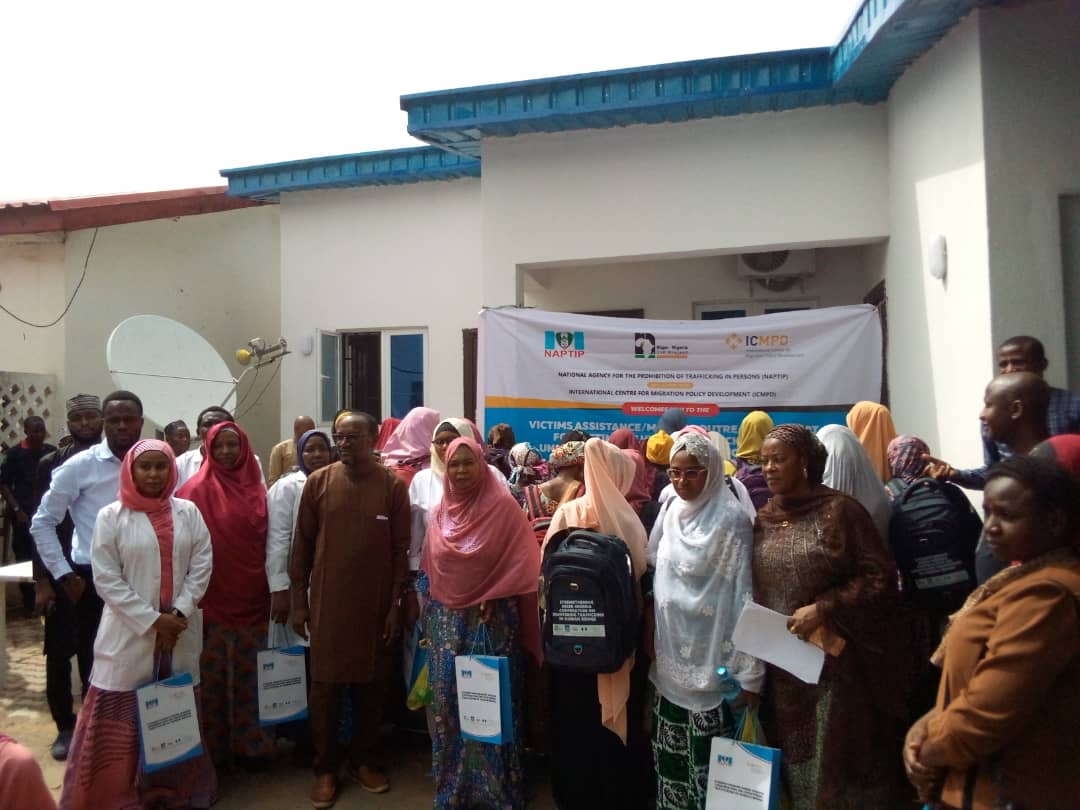 National Agency for Prohibition of Trafficking in Persons and Other Related Matters (NAPTIP), on Wednesday, organised a free medical outreach for 100 victims of human trafficking in Kano.
The one-day medical outreach, organised in collaboration with International Centre for Migration on Policy Development (ICMPD), was under the framework of "Strengthening Niger-Nigeria Cooperation on Countering Trafficking in Human Beings."
The News Agency of Nigeria (NAN) reports that the project was funded by the Kingdom of the Netherlands.
Director-General of NAPTIP, Dr Fatima Waziri-Azi, said that the outreach had become necessary in order to address issues of trauma and sexual exploitation on victims of human trafficking (VoTs).
Waziri-Azi, represented by the Director, Counselling and Rehabilitation, NAPTIP, Mrs Angela Agbayekhai, said the victims always had medical issues which might not even known.
NAPTIP advocates equal punishment for gravity of GBV Cases
"The programme will enable them get medical attention and drugs so that they can fit properly into the society.
"We hope to extend the outreach to some other states," she said.
The director-general commended ICMPD for supporting the project and advised parents and guardians not to allow their children and wards to leave Nigeria to seek for greener pasture.
"There is no place like Nigeria; it is not greener out there at all," Waziri-Azi said.
Also speaking, the Head of Region, ICMPD, Dr Mojisola Sodeinde, said that the project was aimed at ensuring that victims of trafficking have access to medical needs while undergoing rehabilitation at the shelter for proper health care services.
"Victims of human trafficking (VoTs) are exposed to various health risks and abuses, such as sexually transmitted infection, HIV/AIDS, pelvic inflammatory disease, skin infection, psychosocial health problems, drug abuse and insomnia, among others,'' the ICMPD chief said.
Sodeinde, represented by the Programme Assistant, ICMPD, Mr Adeniyi Bakre, said that the outreach was also targeted at creating awareness on the ills and dangers of trafficking in persons (TIP) and other transitional-organised crimes.
Earlier, the Public Relations Officer, Nigeria Medical Association of Women Doctors, Dr Hajara Maizare-Ibrahim, said that to support and advise the victims on their health problems.
Maizare-Ibrahim, who is also a member of Nigeria Medical Association (NMA), Kano branch, said "since health is wealth, we don't need to be seriously ill before we seek medical advice.
"It is good to identify health issues early and seek medical advice."
NAN reports that the victims were given welcome packs, which included bags, perfumes, slippers, towels, soap and cream, among others.
Mrs Hafsat Muhammad, who spoke on behalf of the victims, commended NAPTIP and ICMPD for their kind gestures.
"I am married and a nurse by profession. I travelled to United Arab Emirates (Dubai) to work as a nurse because I was in need of money to cater for my family.
"After arriving Dubai, I was told I had to work as a housemaid, which I rejected and as a result, they refused to give me accommodation. The experience was so traumatic but I thank God that I came back safely."
Muhammad called on government and kind-hearted individuals to assist women with empowerment to enable them become self-reliant. (NAN)
NLC Zamfara Chapter Expresses Concerns Over Federal-Led Labor Negotiations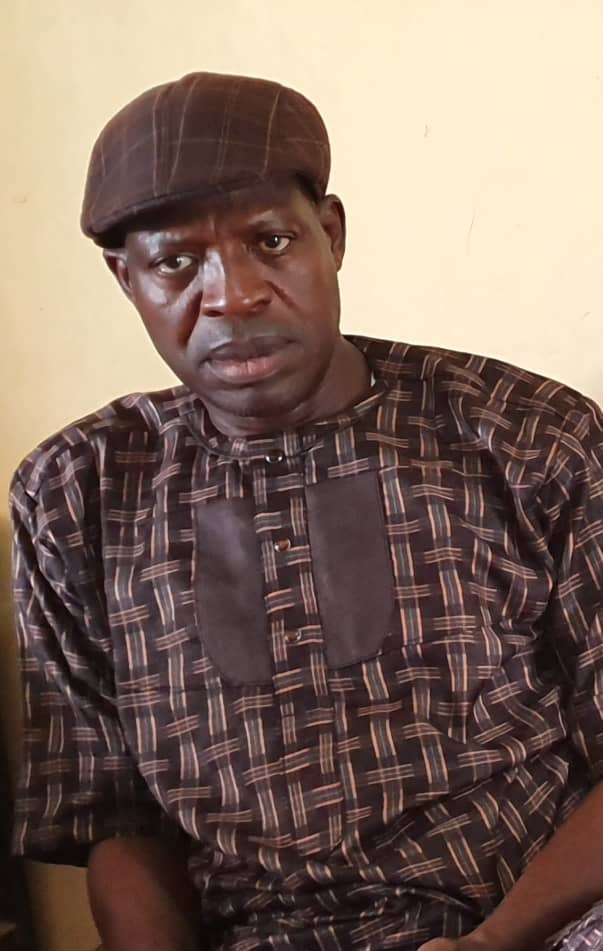 The Nigeria Labour Congress (NLC) Zamfara State Chapter has conveyed its stance regarding the ongoing negotiations between the Federal government and labor unions.
In a statement issued by Comrade Sani Haliru, the Chairperson of NLC Zamfara State Council, the union expressed its appreciation for the efforts made by the national leadership of NLC while highlighting certain concerns.
The statement acknowledged the dedication of the national leadership in these negotiations but pointed out a crucial issue. The Zamfara State Chapter of NLC emphasized that the states have not been adequately involved in the negotiations, raising questions about how this would benefit state workers.
It was stressed that the states are pivotal in the nation's labor landscape, as they provide crucial support and serve as pillars that uphold the entire system. The statement further contended that state workers often face challenging conditions due to state governors who wield power without regard for constitutional provisions.
One of the key issues highlighted by the NLC Zamfara Chapter is the inadequate remuneration of state workers. The statement described their wages as mere stipends, which fail to meet the needs of workers in the face of prevailing economic circumstances.
While acknowledging the mood of the current situation, the NLC Zamfara Chapter stated that while strikes may not be the ideal choice, they might be the only weapon available to protect the interests of workers and the nation as a whole.
Comrade Sani Haliru, the Chairperson of NLC Zamfara State Council, emphasized that the best time to act is now when the majority of Nigerians support labor unions as the "lone voice left to uproot all evils and change the existing injustices in the nation."
The statement concluded by urging a shift in focus toward addressing issues at the state level, rather than solely concentrating on federal negotiations. It stressed the urgency of taking action to rectify the situation for the benefit of workers and the nation
Enugu State Journalists Mourn the Loss of AIT Reporter, Jimmy Edeabasi Abaekong
Enugu State Chapter of the Nigeria Union of Journalists, NUJ, has announced the death of the State reporter of the African Independent Television, AIT, Jimmy Edeabasi Abaekong.
Before his death, Jimmy who moved from Ebonyi State to Enugu was attached to the Enugu Government House.
A message posted on the Enugu NUJ platform reads:
It is with heavy heart the NUJ Enugu State Council announce the sudden demise of our member, Jimmy Edeabasi Abaekong of AIT whose sad event occurred on the 29th of September 2023 during a brief illness.
Jimmy was of the Private Broadcast Chapel and hailed from Uyo, Akwa Ibom State.
"The peaceful government house reporter would be greatly missed by all.
Journalist 001
Independence :Plateau State Governor Pardons 4 Inmates
By Asile Abel, Jos
Governor Caleb Mutfwang of Plateau State has granted the prerogative of mercy to four inmates who were previously condemned to death, while others have been granted pardons to serve life sentences.
The statement was included in a statewide broadcast by the governor on Sunday, as part of the activities to mark Nigeria's 63rd Independence Day.
"On this remarkable day, it is my pleasure to exercise my Prerogative of Mercy as enshrined in the Constitution of the Federal Republic of Nigeria. Having reviewed the recommendations of the Council on the Prerogative of Mercy, I hereby approve the following."
The beneficiaries among the prisoners include Danladi Musa, who was sentenced to life imprisonment for culpable homicide and has served 17 years; he is granted an absolute pardon.
Tali Zingtim, who was also sentenced to death by hanging for criminal conspiracy and armed robbery, will now serve 21 years of imprisonment.
Similarly, one Ponzing Nanshep, who was sentenced to life imprisonment for criminal conspiracy and culpable homicide, will serve 21 years of imprisonment.
Also, Dauda Joshua, who was sentenced to death by hanging for culpable homicide, will serve a life sentence.
Governor Mutfwang used the opportunity to express his appreciation to the citizens of Plateau for their support of his administration so far.
"I wish to thank every citizen for the immense support we have enjoyed since assuming office. I encourage you to maintain faith in us and remain positive that we will fulfill our promises."
The Governor of Plateau State congratulated Nigerians on 63 years of being an independent country.
"I wish you a happy and hope-inspiring Independence celebration and rest assured that we are committed to the peace and prosperity of our land.