Best Medix Pharmacy & Store Offers Wholesale And Retail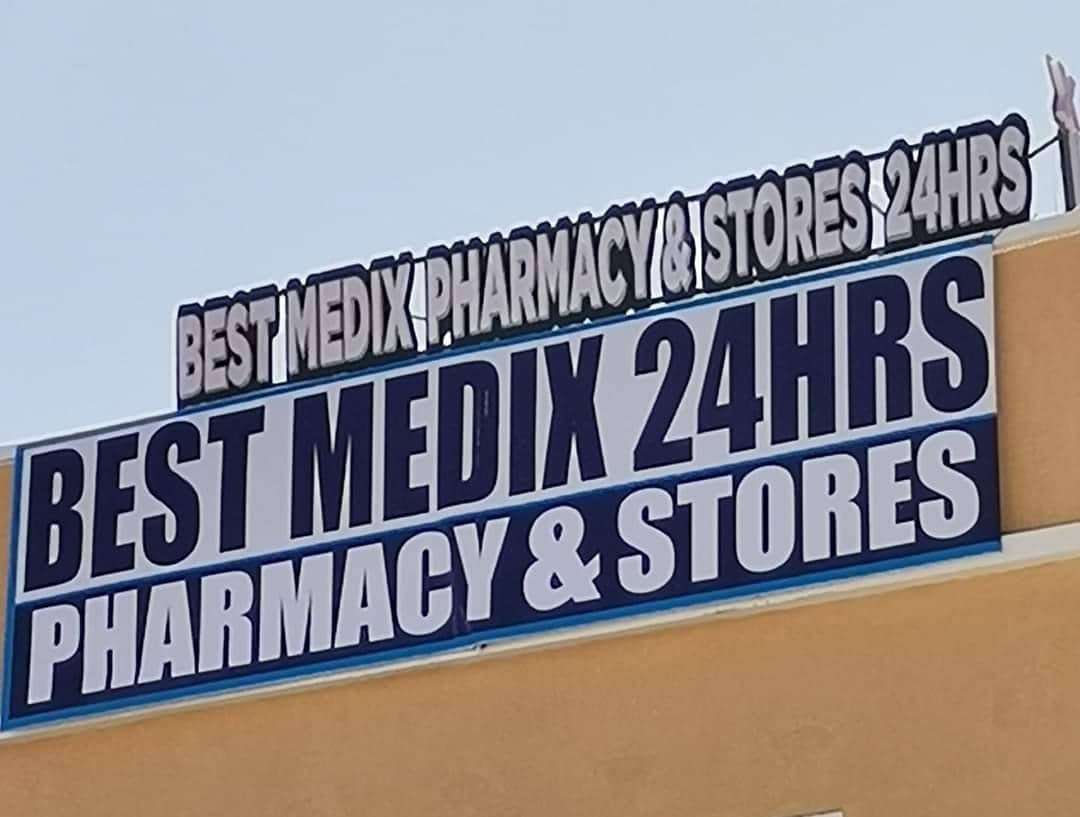 Bestmedix Pharmacy & Store has become the go-to destination for customers seeking high-quality products and comprehensive healthcare solutions. Located at No. 529 Aminu Kano Way, Gadon Kaya, just before the Tal'udu Roundabout, this establishment offers an extensive range of goods and services to cater to the diverse needs of its clientele.
The proprietor of the store Auwal M Lawal stated this in a release issued to newsmen noting that its the best pharmacy and store for wholesale and retail in Kano.
Auwal M Lawal said With a commitment to customer satisfaction, Bestmedix Pharmacy & Store prides itself on providing top-notch products. From a wide variety of food items, beverages, snacks, and cold drinks to an array of cosmetics, customers can find everything they need conveniently under one roof.
He said the store's offerings extend beyond everyday necessities. Bestmedix Pharmacy houses a vast selection of drugs, specializing in treatments for various diseases such as hypertension, diabetes, malaria, infections, and more. Additionally, they offer an assortment of supplements, including immune support supplements and weight gain and loss supplements, catering to those seeking to enhance their overall well-being.
Recognizing the importance of consumables, Bestmedix also stocks medical devices and orthopedic equipment. Whether it's bandages, braces, or other medical supplies, customers can find the necessary items to aid in their recovery or daily healthcare routine.
Auwal M Lawal added to that In an effort to provide holistic care, Bestmedix Pharmacy & Store offers patient counseling services. The knowledgeable and friendly staff members are readily available to answer questions, provide guidance, and ensure customers make informed decisions about their healthcare needs.
Whether customers are looking to make wholesale or retail purchases, Bestmedix welcomes all. With nationwide delivery services, customers from across the country can conveniently access the wide range of products and services provided by the pharmacy. Moreover, for customers within Kano, the store offers the added benefit of free delivery, ensuring that their needs are met promptly and without any additional charges.
As a testament to their dedication, Bestmedix Pharmacy & Store operates 24 hours a day, seven days a week. This round-the-clock service ensures that customers can access the products they require at any time, enhancing convenience and meeting their healthcare needs promptly.
In a world where quality and convenience are paramount, Bestmedix Pharmacy & Store has positioned itself as a reliable and trustworthy establishment. By offering a diverse range of products, exceptional customer service, and nationwide delivery, they have become a trusted destination for customers seeking quality products and comprehensive healthcare solutions.
Contact Bestmedix Pharmacy & Store today at No. 529 Aminu Kano Way, Gadon Kaya, and experience the convenience of a one-stop shop for all your healthcare and lifestyle needs
For More information you can call or Chat this Number
07080110609
Enugu State Journalists Mourn the Loss of AIT Reporter, Jimmy Edeabasi Abaekong
Enugu State Chapter of the Nigeria Union of Journalists, NUJ, has announced the death of the State reporter of the African Independent Television, AIT, Jimmy Edeabasi Abaekong.
Before his death, Jimmy who moved from Ebonyi State to Enugu was attached to the Enugu Government House.
A message posted on the Enugu NUJ platform reads:
It is with heavy heart the NUJ Enugu State Council announce the sudden demise of our member, Jimmy Edeabasi Abaekong of AIT whose sad event occurred on the 29th of September 2023 during a brief illness.
Jimmy was of the Private Broadcast Chapel and hailed from Uyo, Akwa Ibom State.
"The peaceful government house reporter would be greatly missed by all.
Journalist 001
Independence :Plateau State Governor Pardons 4 Inmates
By Asile Abel, Jos
Governor Caleb Mutfwang of Plateau State has granted the prerogative of mercy to four inmates who were previously condemned to death, while others have been granted pardons to serve life sentences.
The statement was included in a statewide broadcast by the governor on Sunday, as part of the activities to mark Nigeria's 63rd Independence Day.
"On this remarkable day, it is my pleasure to exercise my Prerogative of Mercy as enshrined in the Constitution of the Federal Republic of Nigeria. Having reviewed the recommendations of the Council on the Prerogative of Mercy, I hereby approve the following."
The beneficiaries among the prisoners include Danladi Musa, who was sentenced to life imprisonment for culpable homicide and has served 17 years; he is granted an absolute pardon.
Tali Zingtim, who was also sentenced to death by hanging for criminal conspiracy and armed robbery, will now serve 21 years of imprisonment.
Similarly, one Ponzing Nanshep, who was sentenced to life imprisonment for criminal conspiracy and culpable homicide, will serve 21 years of imprisonment.
Also, Dauda Joshua, who was sentenced to death by hanging for culpable homicide, will serve a life sentence.
Governor Mutfwang used the opportunity to express his appreciation to the citizens of Plateau for their support of his administration so far.
"I wish to thank every citizen for the immense support we have enjoyed since assuming office. I encourage you to maintain faith in us and remain positive that we will fulfill our promises."
The Governor of Plateau State congratulated Nigerians on 63 years of being an independent country.
"I wish you a happy and hope-inspiring Independence celebration and rest assured that we are committed to the peace and prosperity of our land.
Dala Inland Dry Port Appoints Barrister Hassan Bello as Non-Executive Director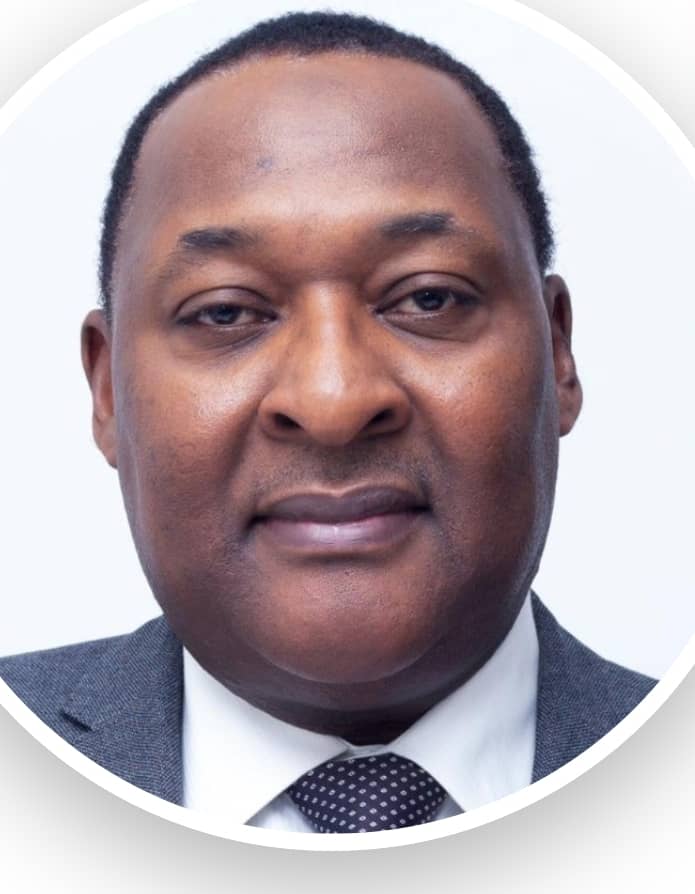 The governing Board of Dala Inland Dry Port Zawaciki Kano has appointed Barrister Hassan Bello (OON) as its non executive Director.
Announcing the development shortly after its meeting held on Tuesday 26th September 2023 at Abuja, the Board's chairman Alh Abubakar Sahabo Bawuro said the appointment of Barrister Hassan Bello, an experienced legal practitioner and astute administrative guru in the shipping industry in Nigeria, is with immediate effect.
HASSAN Bello was a graduate of the prestigious ABU Zaria and was called to the Nigerian Bar in 1982.
He later held various positions as state counsel – ministry of justice, Sokoto, Legal Adviser/Company Secretary Secretary – Sokoto Investments company Ltd..
Hassan Bello was also the Head of Legal Dept, Nigerian shippers' Council and later on as Executive Secretary/ CEO of the council..
Barrister Hassan Bello has been accredited with formulation, executing, interfacing and implementation of strategies that transformed the shippers'Council as the economic regulator of the Nigerian Ports industry.
In a statement signed by Head ,corporate communications Ahmad Rufai Bello said until his emergence as Director to the Board, Bello Esq had been a consultant to the Board.
Barrister Hassan Bello was conferred with the prestigious National Honour Award of the OFFICER of the ORDER of the NIGER (OON) by the former president of Nigeria Muhammadu Buhari in May this year.