Terrorists Video And The Presidency's Truant Of Tact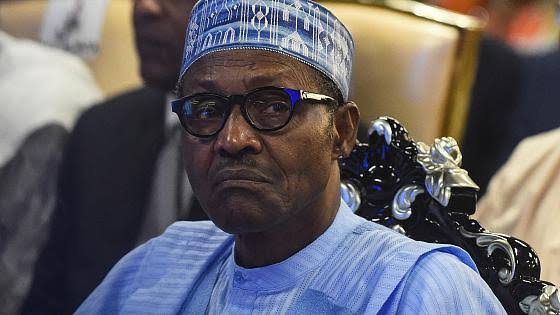 By Bala Ibrahim.
Whatever may be the intention of the terrorists that attacked the Abuja/Kaduna train in late March this year, that intention has been accomplished, to the torment and trauma of Nigerians. Yes, the terrorists have conquered and callously taken control of the hitherto, fathomed fearlessness and mightiness of the Government of Nigeria, Africa's so called celebrated giant.
In what looks typical of terrorists' propaganda tactics, the social media is awash with various videos, recently released by the abductors of the train passengers, showing them flogging and dreadfully dehumanizing the captives. To make matters worse, in the video, the terrorists threatened to abduct President Muhammadu Buhari, Nigeria's number one citizen, and Commander in chief of the country's Armed Forces.

Some people may call it ludicrous, but to me, it is not laughable. These people have tested the will power of Nigeria's security forces, and can go to any length to embarrass the Government, particularly the President, whose modus operandi, or weak capacity for rapid response in an emergency, seems to have been sadly exposed.
Federal Poly Kabo And The Need For Balance Among Three Senatorial Zones
We are just weeks away from the twin attacks on the President. Yes, attacks on the President. The first was an attack on his convoy, in his home state of Katsina, in fact few kilometres from his home town of Daura. And the second, on the same day, was the attack on Kuje Prison, a medium prison with maximum security.
Kuje is in Abuja, and only few kilometres to the Aso Rock Villa, the President's residence, and presumably the most fortified abode in Nigeria. Anyone with the pluck for such transgression, must be of temerarious disposition. One would be right to describe him as, perilous. And precisely that's the name of these terrorists. Play down their pranks at your own peril.
But methinks the Presidency is playing down the pranks of these evildoers, because, contrary to popular opinion, that security forces should use intelligence and technology to smoke them out, the response of the Presidency to the latest threat is that, "we are not clueless, or helpless".
According to Mallam Garba Shehu, the Presidential spokesman, the security forces would not bomb the forest where these terrorists are holding the kidnapped victims, because, doing so will kill the innocent victims, whose only crime was boarding the train.
Aa! Terrorists, who have always carried out their threats with reckless abandon, have issued new threats, to the effect that, they would among other things, kill the captives, and even kidnap the President and the Governor of a state, if their demands are not met quickly, and you are saying there is no cause for concern.
Nothing, I repeat nothing, can be more lacking in sense or sound reasoning. Mallam Garba said the security forces have their plans and ways of doing things, which they will not display in the media.
But are we talking about another Government, or the very one, whose head passed a vote of no confidence on its machinery for security intelligence?
In the wake of the Kuje Prison attack early this month, PMB, while on a visit to the site, uttered in anger, his outright disappointment with the intelligence system in Kuje, and by extension, on Nigeria as a whole.
"I am disappointed with the intelligence system. How can terrorists organize, have weapons, attack a security installation and get away with it?"-PMB.
All the same, and as usual, the President summoned the service chiefs, along with the inert National Security Adviser, Gen. Monguno rtd, for a meeting at the Villa, at the end of which, the regular warning was given, with the special instruction that the captives must be rescued alive.
One needs not be in the military to know that with good network, that works in concert with covert Human intelligence sources or agents, and sensible surveillance, that follows or observe targets, intercepting the communications of criminals can not be too difficult a task.
From the statement of Mallam Garba Shehu, one can imply that the location of these criminals is known. Why must it take ages to track their movement and annihilate them? More so, when the President has said time without number, that he had provided whatever is needed to execute the job. And the terrorists are wrecking havoc on the country on daily basis.
Is it to say they are more equipped, or have a more improved intelligence system? The Government must tell another tale, to convince the pubic court, that it is not truant in tact.
Nigeria has been bragging of being a key partner with America, in furthering regional security and stability, which is why it purchased over 12 super Tucano fighter jets from the US, and all are supposed to have been deployed for the fight against terrorism.
But while America had used same technology and credible intelligence to rescue its citizens from the hands of these criminals, in the same Nigeria, Nigeria seems to be relying on voodoo, or some African magical rites for the actualization of similar results.
Our memories are fresh of how, on Saturday, October 31, 2020, the US carried out a military operation in Nigeria, rescuing and flying home one of it's citizens. According to reports, the mission was carried out by the US Navy's elite SEAL Team 6, which was conveyed to the action spot by the US Air Force Special Operations. The lucky victim, Philipe Nathan Walton, was abducted from his farm in Massalata village in Southern Niger Republic, by six men armed with guns and taken to northern Nigeria.
America did not say the rescue attempt may endanger the life of victim Philipe Nathan Walton. In fact, on its part, Nigeria announced that it gave full cooperation in ensuring the success of the mission.
Yet, hundreds of it's citizens are in the hands of such terrorists since March.
Abeg, the Government must tell another tale, or else the pubic court would convict it of being truant in tact.
Hailing Sunusi Musa AS Senior Advocate Of Nigeria -EL -Hamza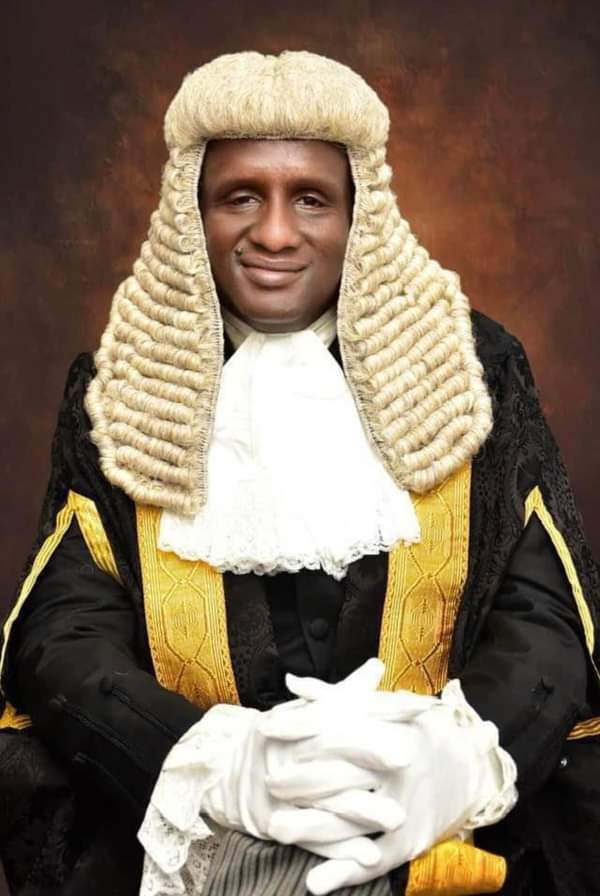 Musbahu- EL -Hamza
Remember when I tracked down and handed to the police a phone snatcher in Kano? I almost ended up behind bars!
So after writing my statement at the police station, two officers almost turned the table over on me, to allege that the phone snatcher could be innocent, while I was just trying to frame him.

They took me to an office and began interrogating me. That was after discovering I was a journalist and have since posted on Facebook to call on the attention of the owner of the phone who couldn't follow us on foot as I chased the phone snatcher. Inside of me, they've succeeded in scaring me, but I acted otherwise.
I summoned the courage to ask them, "Sirs, am I under arrest, so I can get my lawyer?" I had no lawyer at that time. But then the conversation began to change, and they finally allowed me to go home after taking a photograph of my ID Card, and downloading the video I posted on Facebook. "In case he wouldn't come back or decide to delete the video," an inspector said.
They said tomorrow I will meet with the DPO, after which we might likely have to be taken to court. I agreed and took my leave.
I was trying to make my community better, but here I am about to be framed for a crime. I was terrified. But I believe Allah was watching. Could this be the reason why people will be seeing a wrong doing and do nothing to stop it? I asked myself lots of questions.
Just a few minutes after I left the station, my phone rang. It was Barrister Sunusi Musa. I couldn't believe it. Why would he be calling me at that very time?
"How are you, Mallam Misbahu," he asked. Alhamdulillah, Barrister.
I only met with Barrister Sunusi twice. But we speak on the phone very often. And he place the calls most of the time. This time, I waited to hear why he was calling.
"I saw your post on Facebook. I hope the police did not release the man."
I sighed, then narrated everything to him that transpired at the station between myself and two police officers.
"What," he exclaimed. By Allah I could sense his frustration. He then giggled. As if it's something expected of the officers.
Barrister finally told me not to worry. "I am currently in Abuja, but hold on with the phone, let me call someone there in Kano for a conference call."
He literally TASKED someone I can refer to as a high ranking lawyer in Kano to go with me to the station the following day and not only make sure nothing happened to me, but that that man must be taken to court to produce the other two people who ran away. He then told me to go back to the station and wait for the DPO to come back so I can speak with him directly, 'and not his boys' who could be funny sometimes.
Long story short, DPO uses all words of encouragement to commend me for what I did, and assured me that this is how they want the public to be helping them to secure Kano, "since we cannot do it alone".
He told me to go home and not bother. I bragged that my lawyers are concerned about how his boys treated me. "You have nothing to worry about, young journalist. We will deal with it appropriately." He praised me in the presence of those officers who were trying to prove I was wrong and might probably be taken to court for what I did.
I requested the DPO's phone number, which Sunusi asked me to try and collect, but he declined. He joked that he wouldn't even grant me an interview because he hates being in the news. "But you're always welcome to my office. We are now friends," he said. Whatever. I walked home 'a free man', slept with my two eyes closed.
You may remember that that evening, I posted on Facebook that if you do not have a lawyer, try and get one for yourself. It's very important. If you cannot afford signing with them, befriend one. "e get why," and now you know why!
I am ever grateful to have Barrister Sunusi Musa around. Just as I will never forget how those police officers treated me, I will never forget through who Allah saved me from them.
Today, Barrister Sunusi Musa is a Senior Advocate of Nigeria (SAN). We've been celebrating him since his name was shortlisted. He deserved it. Read all submissions on him, you cannot miss the line stating his humility and generosity.
Sir, we love you. And we appreciate you. We pray that Allah will continue to raise your rank in this life and the next. As He used you to wipe away my worry that day, may He grant you peace in this life and Akhira, amin.
Once again, congratulations from me and my family.
Misbahu El-Hamza is the publisher of citizens report and a member of the Editorial Board NIGERIAN TRACKER
Aisha Buhari: The Downtick Of Human Rights And The Uptick Of Human Wrongs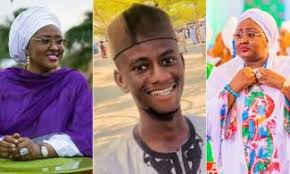 By Bala Ibrahim.
I am writing this article in pain, great pain, for reasons that have to do with my training and calling as a journalist, my conscience, or my moral sense of differentiating the right from the wrong, and how these values play a guide, in shaping my behaviour as a person. For the avoidance of any ambiguity, and in order to circumvent any misinterpretation on the position from where I am talking, I must make it clear that I am writing in my personal position as a Nigerian, a Human being, and one that believes in the ambition of the rule of law. Therefore, should this article offend anyone, please, I should be held personally responsible and completely accountable, because I am not speaking on behalf of anyone or any institution, but my humble self-YUSUF BALA IBRAHIM.
For sometimes now, the Nigerian news space is AGAIN filled with the unpalatable stories of the wilful misconduct of the First lady of our dear country, Hajiya Aisha Buhari. I used the word again in capital letters on purpose, to make the reader understand that unpleasant stories about the First lady are not just regular, but fast becoming commonplace, with the latest saying she has turned herself into a puncher, using the official residence of the President, as the ground to fight with her fists, for the simple reason of defamation. Yes, defamation, which the dictionary describes as, the action of damaging the good reputation of someone, slander or libel. A kind of character assassination.
I am not a lawyer, as such, I can not claim knowledge on the proper stands of the law with regards defamation, but I studied in English language, a segment of which was even in England, where I also worked. Hence, I can say with authority, that I know the ambition of the dictionary with regards the word defamation. I am also conversant with the meaning of right and wrong, as they apply in any civilized society- the intended destination, or dream of Nigeria.
A large segment of the press has reported on the latest misconduct of the First lady, but for reasons of consensus with their correctness in reportage, I would quote the British Broadcasting Corporation, BBC, which had an interview on the subject matter, and reported thus:
"An undergraduate of the Federal University, Dutse, Jigawa State, Aminu Adamu, has been languishing in detention after security officials comprising the police and men of the Department of State Service, arrested him over a post on Twitter alleging that the wife of the President, Muhammadu Buhari, Aisha, was feeding fat on poor people's money. Aminu's uncle, Shehu Azare, in an interview published by BBC Hausa on Monday, said the victim's father, Mallam Ádámù, was not aware of his arrest until about five days later. Appealing to the First Lady to release Aminu, Azare said Aminu's father was not aware of his son's condition until one of his friends informed him.The uncle said, "His father did not know about his arrest. It was five days later that one of Mallam Ádámù's friends called and told him that his son had not been seen in school for about five days. That was last Monday.Then a day after, Aminu called his father and told him what was happening, that he was arrested and taken to Aso Rock by the wife of the President, Muhammad Buhari, beaten, scolded and was arrested somewhere".
Mining Site Massacre And The Military's Muffled Messages
Arrested for days in an undisclosed location, beaten and scolded for alleged defamation? Good God! This is not the ambition of those who crafted our laws. When I asked a lawyer friend of mine, What is the punishment for libel in Nigeria? He said,
Section 375 of the Criminal Code Act states that "any person who publishes any defamatory matter is guilty of a misdemeanor and is liable to imprisonment for one year." He also added, "any person who publishes any defamatory matter knowing it to be false is liable to imprisonment for two years". He didn't say the person should be abducted from his location, taken to another location for beating, scolding, or endless detention.
Another lawyer argued differently, saying the person will not go to jail. It is a "tort" or civil wrong. This means that if a person/organization makes defamatory statements, the person affected may seek compensation for their damages as a result of the defamation, through a personal injury lawsuit. No mention is made that the person should be abducted from his location, taken to another location for beating, scolding, or endless detention.
For God's sake, from where is Aisha Buhari drawing her powers? I am happy to hear that God had since came to the rescue, as she is said to be on admission with a fractured leg, occasioned by the drama of wilfully taking the law into her hands. In the history of Nigeria, no First lady had disrespected the position of the First lady as Aisha Buhari, who seems to be doing it with reckless abandon.
Our memories are still fresh of a similar misguided treatment she gave to Mallam Mamman Daura, the nephew of President Muhammadu Buhari, a businessman and retired civil servant of repute. History has recorded Mallam Mamman Daura as a prominent member of the old Kaduna Mafia, that comprised a group of Nigerian servants with interest in the interest of the north, including those who helped in raising Aisha to her level today.
I don't know how conversant Aisha is with History and current affairs, but she needs to be reminded of the saying of Lalu Prasad Yadav, the Indian politician and president of the Rashtriya Janata Dal, former Chief Minister of Bihar, former Railway Minister of India, and former Member of Parliament, that, in DEMOCRACY, POWER IS NOT PERMANENT.
If she doubts Mr. Prasad, she may wish to ask Madame Patience Jonathan, her immediate predecessor and the most abused and disparaged First lady of Nigeria. Yet, she kept to the meaning of that adjective, patient. By tolerating the insults without becoming annoyed, or turning herself into an Aisha, the puncher.

Reviving the lost glory of Science Colleges: KASSOSA Agenda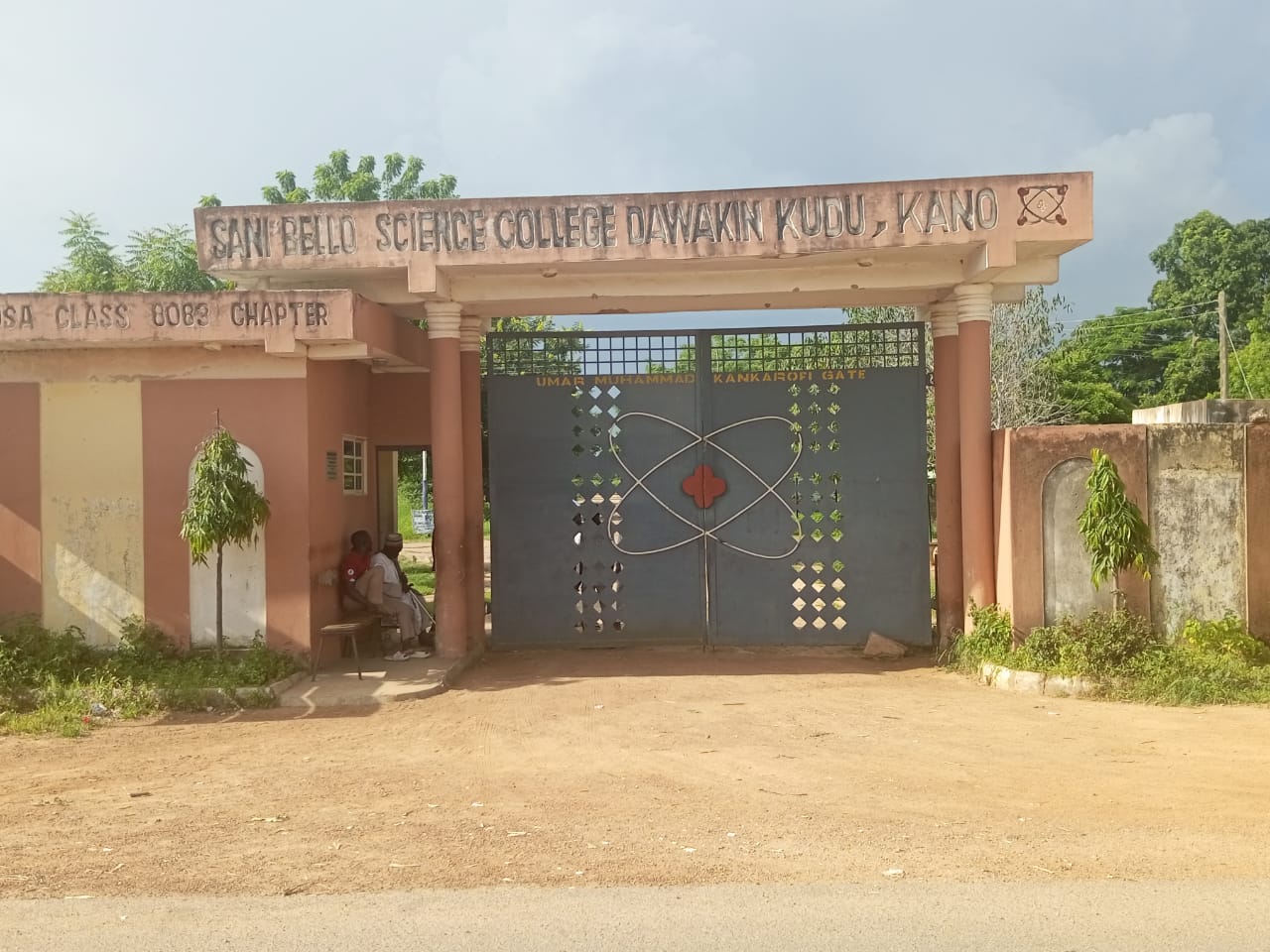 Umar Idris Shuaibu
The then Kano State Government enacted a law in 1977 and the same law was amended in 1978, to establish Science Secondary Schools Management Board.
The Objective of establishing the Board is to produce Secondary School graduates that can qualify for admission into tertiary institutions, with the sole aim of producing medical Doctors, Engineers, Technicians, Scientists, Teachers, and other professionals in different places of expertise that will sufficiently serve the state and beyond.
Initially, the Board established two Science Schools one at Dawakin Kudu and the other at Dawakin Tofa.

These schools are strategically located close to Kano metropolitan for easy access to the city by the teachers who are envisaged to be recruited from overseas and equally for their Nigerian and African counterparts of similar backgrounds.
As earlier mentioned, the then government demonstrated its determination by providing class structures, teachers, instructional materials, of course, a student enrolled on merit and fed with food, that many cannot afford to boast of in their houses.
This arrangement has over the years justified the government investment with the graduates of these schools being everywhere in Kano and Jigawa and beyond in various fields of human life.
But the current status of these schools with additional after the first two is in dilapidated condition due to the lack of maintenance from the recent governments.
But the bitter truth is, one does expect the school environment to be the same even with routine maintenance.
The situation now is so pathetic with almost more than two percent current student population of 423 compared with the 162 initially admitted for the 1977/1978 session, especially with no corresponding improvement in infrastructure, furniture, hostels, classes, and toilets.
This results in congestion in classes, laboratories, and hostels, and dilapidated conditions of the dining hall.
But the notion that government alone cannot shoulder the responsibilities and problems of these Science Colleges, is why the umbrella body of the Kano Old Science Schools Students Association, popularly known as KASSOSA intervene in so many areas with a view to improving the existing situation.
One must appreciate the training given to them as they are now paying back what the government invested in them.
Currently, the school records indicated several interventions by the members of KASSOSA not only in the first two schools but for the entire science schools in Kano and Jigawa.
Reports say that from 2009 to date, 21 out of the 41 class chapters have intervened in the schools 16 times.
The interventions, however, cover the construction of hostels, and toilets, renovation of various infrastructure, and donations of teaching aides, drugs, and computers among others.
This effort by KASSOSA members made the condition of the schools far better compared to others with no such interventions.
Last year, many witnessed a fundraising event organized by the KASSOSA National Body, where they targeted N950, with a vision to rescue the Science Schools in Kano and Jigawa.
They are lucky to raise over forty million Naira from donations and pledges made by the members of the Association.
The report says part of this raised amount will be used to build the association secretariat and renovations of the schools.
And in Science College Dawakin Kudu, the class 1981 chapter of the institution single-handedly sponsored the renovation of two laboratories (Biology and Chemistry).
One must appreciate how the alma mater association of KASSOSA put heads together in ensuring their schools are in better condition.
Hope they continue due to the various competing demands on shrinking government incomes, which more hands are needed to ensure the sustenance of the schools due to the role they are playing in Kano, Jigawa, and the country at large.
With such effort by any alma mater association, I'm sure the lost glory will be restored.
Long live Kano State, Science Colleges, and long live Nigeria.
Umar Idris Shuaibu is a Digital Journalist, who writes from Kano.
shuaibuumaridris@gmail.com
08066616097