How KUST Attains Academic Excellence Under Professor Shehu Alhaji Musa.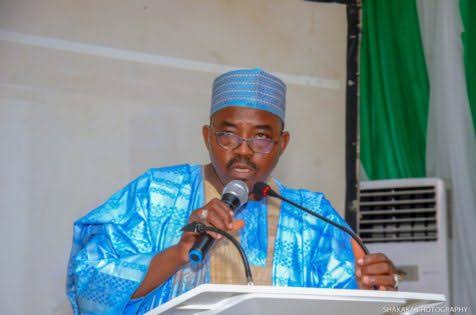 Upon the establishment in 2001, Kano University of Science and Technology, Wudil, commenced academic activities with 88 undergraduate students running academic programs in two specialized faculties, including Agriculture and Agricultural Technology (FAAAT) and Science and Science Education (FASSE).
The ultimate goal to expand the frontier of knowledge and academic excellence in the state's own citadel of learning nevertheless remains a guiding principle while the mission to produce highly skilled manpower resources through teaching, research and training of young talents and generations in the institution is being cultivated as core value.
When Profession Shehu Musa assumes duty with mission
In its 21 years of creation, KUST has undoubtedly been nurtured by the fortune of renowned academic scholars as Vice Chancellors who had contributed immensely within the limited resources to advance the university's core values.
However, the increasing demand and, or search for tertiary education especially in the areas of science and Information technology in Northern Nigeria renewed the challenge for a pragmatic and seasoned administrator who would unlock the space for accessibility and enable provision of globally driven academic programs in KUST.
Judged by his intellectual pedigree and depth of exposure in diverse fields of scholarships, the choice of Professor Shehu Musa resonated for the most prestigious seat in the university.
Professor Shehu was appointed in December, 2013 as the 6th Vice Chancellor of KUST by the then visitor Engr. Rabiu Musa Kwankwaso after he (Professor Shehu) was recommended by the deputy Governor Dr. Abdullahi Umar Ganduje who chaired the strategic committee that revived the university project.
By share providence, the professor of Agricultural economics was considered by Governor Abdullahi Umar Ganduje for reappointment in 2017, essentially to consolidate unprecedented giant stride of academic excellence seeded in the institution.
Entrenching Seven Points Agenda on Academic Excellence
On assumption of duty, Professor Shehu articulated seven target points to focus his stewardship. With clear vision, the VC spelt out some vocal points areas include, strengthening the quality assurance mechanisms of KUST's academic training programmes; Enhancement and expansion of all existing KUST's academic and non-academic programmes and Application of information, communication and technology (ICT) at all levels and areas of the University's operations.
Former Military Administrator Of Rivers State Passes On
Other areas of interest anchored on the commitment to attract research grants and create linkages and collaborations with public and private organizations within and outside the shores of Nigeria; enhance effective staff sourcing and training and retraining, welfare and general development.
Also, the VC dissipated strength on strong policy that attract financial resources mobilization, generation and optimal utilization as well as building a great university team that will breed a faculty of entrepreneurial institutions by maintaining strong ties with external stakeholders that deliver added values to the activities of KUST.
Although the university set out a strategic vision plan envisaged by founding fathers as encapsulated in the six strategic action plans between 2011 and 2015, the seven points' agenda of Professor Shehu was designed to revitalize the existing plans with innovation without prejudice. Perhaps for the record, Professor Shehu Musa mapped out additional four vocal points to galvanize the existing six.
Academic Programs before Professor Shehu's Appointment.
Before the appointment of the present Vice Chancellor, KUST had 27 academic programs at undergraduate level, most of which are yet to attain full accreditation by National Universities Commission (NUC).
According to Director Academics, Dr. Maitama Abubakar Hotoro, KUST runs 27 academic programs prior to the appointment of Professor Shehu in 2013. Dr. Maitama however disclosed that KUST has witnessed tremendous expansion of academic programmes.
Expansion of Academic Faculties, Departments and Units.
Under the guidance of the fourth and fifth governing councils chaired by AB Mahmoud SAN and Professor Zubairu Iliyasu respectively, the Vice Chancellor was able to expand frontiers of academic excellence in the university.
Between 2013 and 2017 alone, significant progress in the expansion of academic faculties, departments and academic directorates has been recorded. The new faculties include Earth and Environmental Sciences and Engineering Technology.
Some of the new departments include Human Kinetics, Computing and Mathematics Education, Science Education, Library Science, Technical and Vocational Education and Education Foundation. Other new courses established by Professor Shehu are Quantity Survey, Estate Management, Building Technology, Automotive Engineering, Agricultural Engineering, Water Resources & Environmental Engineering, Science Laboratory & Technology, Environmental Health,
Apart from the 14 new undergraduate programmes, the name of Professor Shehu would remain in sand of time for equally piloted the establishment of 10 postgraduate (M.Sc) programmes in the history of KUST. The M.Sc programs include Animal Science, Crop Science, Agricultural Economics and Extension, Mathematics, Architecture, Geography, Chemistry, Physics, Microbiology and Geography Information System.
It will be interesting to know that all the new courses have passed assessment and are duly accredited by National Universities Commission (NUC). The NUC's substantive credence came after critical inspection and validation of manpower resources and modern facilities provided for the training of highly skilled under and post graduate students.
Establishment of Institutes, Directorates and Linkages.
Committed to advancing academic excellence and placing the name of KUST on the front banner among globally recognized centers of knowledge, the Vice Chancellor, Professor Shehu Musa also established institutes and directorates to strengthen community and environmental development.
The institutes of repute include Audu Bako College of Agriculture, Danbatta; Information Technology Institute, Kura; Sports Institute, Karfi; Corporate Security Institute, Gabasawa; Fisheries Institute, Bagauda; Fisheries Institute, Magaga; Poultry Institute, Tukwui; Livestock Institute, Bagauda; Horticultural Institute, Bagauda and Hospitality and Tourism Institute, Kano.
Directorates under the stewardship of Professor Shehu Musa stretch across areas. These include directorates of Strategic Planning, Renewal Energy and Climate Change, Quality Assurance, Alumni and Advancement and University Farms.
Other directorates are Kano University of Science and Technology Division of Agricultural Research and Colleges (KUSTDARC) where all agric Allied Institutes are domesticated, Institute of Continuing and Innovative Education to oversee and run the affairs of the transferred Institutes as well as Consult and Investment Limited (A consultancy services provider and Investment outfit.
Banking on the credibility of Professor Shehu Musa, the Chancellor of the university and richest man in Africa Alh. Aliko Dangote also agreed to recruit 15 foreign based professors in various fields of learning essentially in the areas of agriculture, engineering and science and technology. Dangote promised to take care of the accommodation and fund the salaries and allowances of the lectures for the next 4 years.
Besides, Alh. Aliko constructed 500 bed spaces capacity each for female and male students' hostels, provides 660KVA standby generators, stepping down the 33KVA line into the main campus and offer automatic employment to first class graduates of the university, among other intervention. Little wonder the university visitor considered rename of KUST after Alh. Aliko Dangote University of Science and Technology, (ADUST), Wudil.
Before his appointment, Professor Shehu Musa has distinguished his intellectual prowess and administrative skill in various capacities. Hence, the unprecedented records of academic excellence in KUST do not just emanate by accident.
The VC has sacrificed time and personal comfort to move KUST to an advanced level and place the institution among top globally recognized universities with affiliations and lineages with world class institutes.
Sa'idu Abdullahi Nayaya
Deputy registrar, Public Relations
Kano University of Science and Technology, Wudil.
8 Things You Suppose To Know About Mamman Shata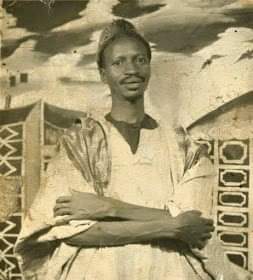 Mamman Shata, who was born in 1923 in Musawa local government area of Katsina State, died on 18 June 1999. Shata, a famous Hausa poet, has the largest number of recorded songs. His vocals were often accompanied by talking drums, known as kalangu. He performed for the Hausa people of Nigeria and some parts of Africa and even non-Hausas for more than half a century.
Mamman Shata's mother, Lariya, was of the Fulani ethnic stock known as Fulata-Borno, the Fulani people who migrated from the Borno Empire after the Fulani Jihad of 1804 and settled in parts of Hausa land. She met Shata's father, Ibrahim Yaro, when she went there to visit a relative. Subsequently, they got married with three children: Yaro, Mamman Shata and his sister Yalwa.
Below are some of the facts you may not have known about Shata:
1- Shata acquired his nickname 'Shata' from a man called Baba Salamu, a relative of his.
Shata as a young man was engaged in selling kola nuts and after the sale he would share the profit to people he met on his way home or in the market and came back empty handed. When asked what he did with the money he made, he would answer, "Na yi shata da su," i.e. he had given it away. As a result, Baba Salamu would be calling him 'Mai-Shata', meaning one who fritters away his takings.
2- Shata had been to Hajj once in his life time
Although visited many countries of the world like the United Kingdom, France and the United States of America, Shata had been to Hajj once in his life time. It was reported that one Haru Dan-Kasim, a Kano-based popular merchant sponsored Mr Shata to perform his Hajj in 1954 (?)
3- Shata was a politician, held different political positions
Shata participated actively in partisan politics throughout his life. His politics was largely left-wing even though his benefactors (the royal and the business classes) were mostly on the right.
In the 1970s, he won an election, becoming a councillor under Kankia Local Government Area of the then Kaduna State. In the Second Republic (in the '80s) he was first in the centre-of-right GNPP and then moved to the conservative ruling party, the NPN.
In the Third Republic he was elected as the chairman of SDP in Funtua Local Government Area, a position from which he was impeached due to his left-wing character and brush with the party's main benefactor in Katsina State, retired Major-General Shehu Musa Yar'Adua
4- Shata's singing prowess started manifesting from childhood
Shata began singing with other youth for fun at the village square ("dandali") after the evening meal. His prowess grew until he outshone the other youngsters. But he was doing that not for any monetary gain. It was merely a vocation for the youngsters.
5- Shata's father did not want his son to become a musician.
Ibrahim Yaro disliked the idea of his son becoming a musician due to widely held belief that music or praise-singing was a form of 'roko' or begging. His father, being a Fulani man, expected the young Shata to become a farmer or a trader, either of which was a more dignified occupation. Shata's insistence on becoming a musician was therefore seen as a rebellion against the norm.
6- Shata spent 30 years in stardom, became the one of the longest bestselling Hausa artistes in the world
In 1952 his stardom began to manifest in Kano after he performed at a wedding part known as "Bikin 'Yan Sarki" (Wedding of the Princes) where some 12 notable Kano princes married. He was a highly respected folklorist. He spent about 50 to 60 years in the music industry. Shata could not recall or remember how many songs he produced. Many of his songs, especially those he produced in his teens, were not recorded.
7- Shata was a moralist
Shata was famed to have sung for every topic under the Hausa land's sun: agriculture, culture, religion, economy, politics, military, morality and etiquettes, animals, trade, etc.
8- Shata received many national and international awards, including a PhD.
Shata received many awards, including those from the Federal Government (which gave him the Member of the Order of the Niger, MON), the Performing Musicians Association of Nigeria (PMAN), the Kano State Government, the U.S. Embassy in Nigeria, University of California, Los Angeles, and an honorary doctorate degree by Ahmadu Bello University in recognition of his contribution to both national development and letter.
Musa Ibrahim Ahmad
Telling Lies and its Upshots-Dembo
By AbdurRaheem Sa'ad Dembo
Telling lies is becoming a normal way of life among young people, especially, because they tell lies with ease and confidence; without minding the consequences. Lie, according to Oxford Advanced English Dictionary, means "a statement made by somebody knowing that it is not true". This encompasses deception, falsehood, cock and bull story, etc. This piece is not out to arrogate righteousness to the author; rather, essentially, it is aimed at drawing the attention of the public to how telling lies or lying around is reducing humanity to nothingness.
People tell lies for variety of reasons: to gain favour, to woo a woman, to achieve certain aim, to enable them outsmart others, to cover the truth, to destroy others while to some people, it is for fun. What precipitates lie could be inferiority complex, fear, ego, insincerity, wickedness, bad upbringing, bad peer group and ignorance. If a liar can decipher the extent of damage lying would be doing to his or her life, he or she wouldn't have ventured into it.
Many people, old and young, have engaged in lying to woo a woman up to the point of marriage; only for the woman to get to his house after wedding to discover that the man has deceived her in no small measure. The truth is, some men would study a woman very well, once they discover that she is the type that likes hyping or deception unnecessarily, they will begin lying to her. I have heard many men saying women are sometimes prompting men to tell lies because of unnecessary demands. This is true because I have encountered a woman who told me before I got married that women like to be told lies sometimes but not all the time. The lady asserted that it would be hard for me to get a woman because I was too straight forward. My response to her was that I would never live like others and that my upbringing was not predicated upon, and surrounded with, lying.
On a lighter note, my niece, Jummy, sometimes ago shared with me a story of a young man who came to woo her friend with gigantic lie during their days in the college of education. I know that her friend very well because they were close friends. The young man claimed falsely that he was an undergraduate student of medicine at a university. But not quite long that luck ran out of the young man and his lie was punctured seriously. On that fateful day, Jummy and her friend were at the academic office and a young man was being addressed that he could not be given a particular course except music. By the time they looked towards the direction of the school official making the statement they realized that it was Mr Medicine. Subsequent to that encounter the young man began to avoid my niece and her friends. But one day there was no way he could manouver his way, so they unavoidably met and the young man felt extremely dejected. The implication of this is that lying around to people would add no value to one's life but destruction.
Lying around diminish one's integrity and dignity as no one would believe him or her on a day he or she will be telling the truth. Like the Yoruba saying "Iro re koje kia mon ooto re" meaning his notoriety for lying already puts in jeopardy his credibility when he makes truthful statements. Indeed, it amounts to a crime against humanity to engage in such a destructive enterprise-the business of lying. Within the family circle, for instance, it is dehumanizing to be a liar because it has the propensity to getting one tagged as a black sheep of the family. When one is in tandem with lying he or she would lose respect.
In the corporate world dishing out lies is usually discouraged because the survival of the business cannot be sustained with lies but effectiveness, productivity and credibility. In Public Relations lying is discouraged because it will backfire in no distance time, thereby crippling the image of the organization. In a community where a leader tells lies effortlessly such a leader would become an object of mockery, it is just a matter of time.
Furthermore, in a family setting where the Head of the family is an expert in telling lies, he would also lose respect. In fact, they will be disparaging him even behind. So lying around has consequences that may hinder one from growing in entirety because it has an expiration like a Hausa saying "Karya fure take Bata 'ya'ya" meaning lie only flowers but can't bear fruits. By extension, lying around cannot be productive but destructive.
As parents we must avoid telling lies, because children imitate whatever they see their parents doing. If you are lying always as parents, it is almost automatic that you would raise good liars.
Although there are some acclaimed professions that are synonymous with telling lies, according to some scholars, but that is not the area of interest in this discourse. Hence, by way of conclusion, perfection belongs to the Almighty but as humans we must eschew regular telling of lies, because whatever we are doing our Creator is All-Seeing; besides, our children are also watching us.
Juicy Ministries and the Geo-Political Zones of their Respective Senior Ministers.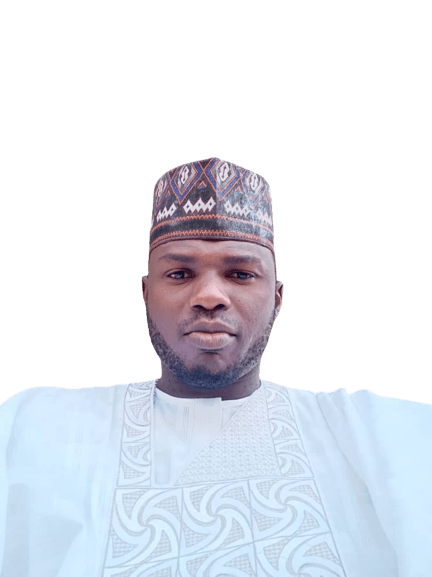 By Abubakar Sadiq Dauda
The region of the bosses of the Super Ministries i.e. Ministries that have either a large budget size for capital expenditure or juicy parastatals under its supervision are as thus:
Works – South-East
Transportation – North-East
Power – South-West
Petroleum – South-South
Gas Resources – South-South
Finance – South-West
Communications – South-West
F.C.T. – South-South
Interior – South-West
Marine – South-West
Aviation – South-South
Defence – North-West
Police Affairs – North-East
Education – North-East
Health – North-East
Agriculture – North-East
Solid Minerals – South-West
Humanitarian – South-South
Take it or leave it, the North-west and the North-central zones did not get their fair portions, due to the fact that, this administration secured more votes in the Northwest and North-central zones combined, if compared to the total score secured in the remaining four Geo-political zones combined.
Read also: Ministerial Nominee's: Between Fair Proportions and Political Relevance.
However, delivering his remark after the swearing-in, President Tinubu reminded the Ministers that they are ministers of the Federal Republic of Nigeria and not Ministers of a particular region or state.
I want to believe and pray that the Ministers will be fair to all states and regions in terms of project delivery and job allocations.
Sadiq is a political analyst and observer, writes from Kano and can be reached via, sadiqdauda55@gmail.com