CITAD Laments Rising Cases Of Technology Assisted Violence In Nigeria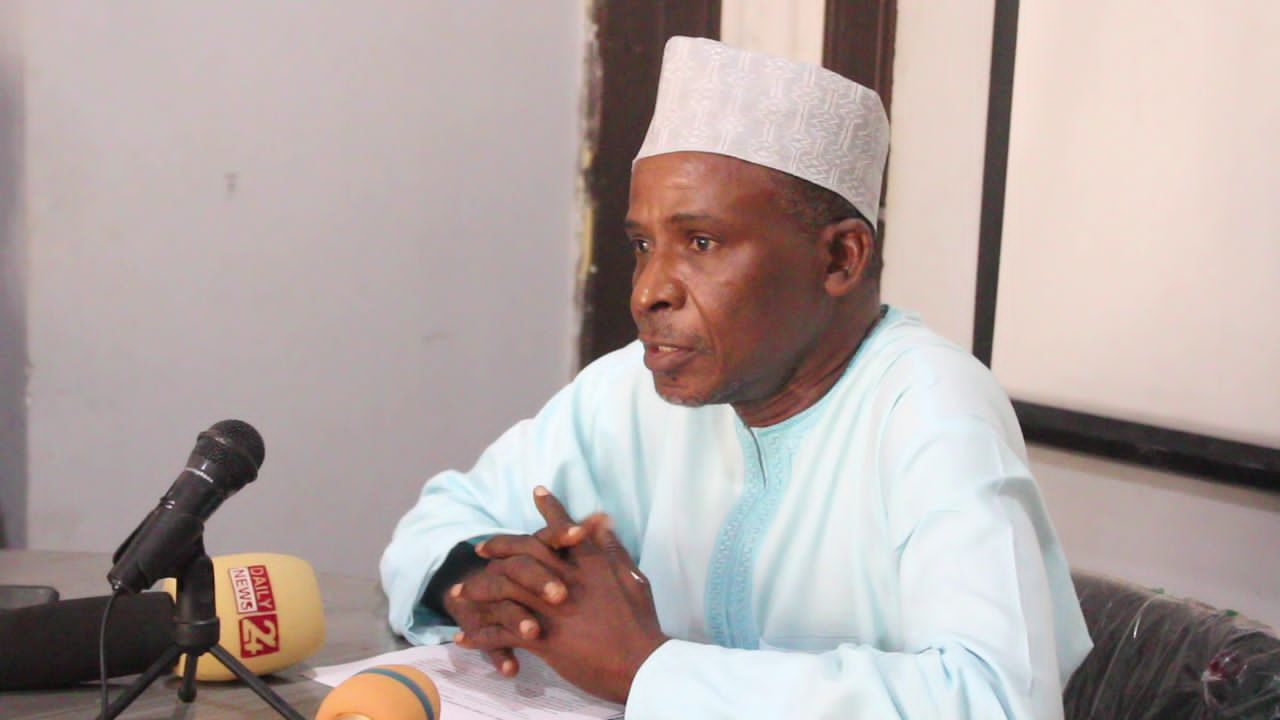 The Executive Director, Centre for Information Technology and Development (CITAD), Yunusa Zakari Ya'u has lamented over the rising cases of technology-assisted gender violence in the country.
Briefing Journalists at the centre Wednesday in Kano, Ya'u said, the way in which technology is deployed specifically to harm women and girls, including harassment online, rape, kidnapping and killing facilitated via interaction and use of digital technology is disturbing.
He lamented that within the past two weeks, two very disturbing contents on the internet have been making rounds which degrade and dehumanise women and the individuals involved.
According to him, the first was a posting of sexual escape of students of Chrisland, Lagos in faraway Dubai which went viral, leading to the suspension of academic activities in the school.
The second concerned a lady in Ado-Ekiti who was invited her to a hotel room by her friend who had arranged with his three other friends and not only gang-raped her but also posted the act on the internet.
The third was a case of a lady who was kidnapped for money occurred earlier last month in Abuja when a man the lady befriended on social media invited her to his hotel, only for him and his friends to kidnap her, demanding N50 Million from her parents as ransom.
He said, "There have been many other such cases in which social media friends lured their female friends only to rape them and in some instances, kill them to cover up the crime.
12 Years After:Former President Jonathan Extols Late President Yar'Adua
"Cases of young girls falling victims of this technology assisted crime have been on the rise and are contributing negatively to the efforts to address and overcome the gender dimension of the digital divide in the country, which casts women on the negative side of the divide and making it difficult for them to access and make use of the opportunities and benefits digital technology offers for educational advancement, economic empowerment and social inclusion."
He added that, CITAD, has for the past five years been engaged in monitoring and countering gender violence online and take this very serious, because we have in an earlier research found that gender-based violence online has been a major factor inhibiting factor for the effective use of digital spaces by girls and women in the country as they have internalised the fear that harmful content online has induced in them.
"In another research, we found that harmful content online is targeted at female politicians and women in career such as female journalists and academics, with the aim of discouraging them from those spaces, thus furthering their marginalization in those spheres. For example, female politicians are subjected to social media abuse and intimidation and that in many of cases, they were forced to drop out of contesting of elections because of this."
He called on parents and husbands using the same excuse to prevent their daughters and wives from using the internet to adjust in their thinking as the world is transiting into making the use of internet a most a necessity to all.
"In all these cases, it is the country and society that suffer from this criminal misappropriation of the powers of the internet. As learning, commerce, social interactions and government services move online, it means that those left behind digitally or are unable to access and use the internet, will equally be left behind in those other spheres.
"Women constitute slightly more than half of the population of the country. As majority of these women are remaining offline as a result of gender violence online and other harmful contents, it means that a large population of Nigerians is left behind.
"In this situation, Nigeria cannot achieve the sustainable development goals as most of them require effective deployment and use of the internet.
"Girls are at disadvantage in getting admission to higher education because they have been prevented from learning to use digital skills which are necessary for passing the entrance examinations to the higher institutions in the country.
"Yet, here in the North we complain of lack of sufficient number of female doctors and other health related professionals, even when we deny girls the opportunity to learn digital skills to gain admission to study for medical profession.
"Women are the majority of citizens who are identity excluded in Nigeria and consequently also financial services excluded, making it difficult for them to access financial services and progress in business. Lack of identity also is inhibiting their ability to exercise their freedom of movement as some important modes of travel cannot convey people without authenticated identity.
"It is for these reason that we at CITAD takes the issue of technology-assisted gender violence online as a serious national problem, that the government has to consider and take necessary means to address it.
"We note the recent empanelling of a Committee by the Federal Government to study and propose solutions to ensuring the protection of children online.
"While we welcome this action, we would like government to also consider and act in the same manner with respect to gender violence online. It is important to reflect that technology-assisted gender violence is pernicious as it is not easily visible, making the victims to suffer doubly as victims of violence and as victims of stigmatization when they report and make their suffering public. This is why victims do not report, allowing themselves to suffer in silence."
In this respect, Ya'u, on behalf of the CITAD, called on the federal government as well as state governments to as a matter of national urgency:
– Set up a panel to study and propose solutions to technology-assisted gender violence, including proposing legislations on how to deal with it. In making this call, we would like to caution against throwing the baby with the bathwater.
– Government should not use this as an opportunity to inhibiting access to the internet for citizens but rather improve on how citizens are able to access and safely use the internet.
– The Federal Government should incorporate safety and privacy online in the computer studies curriculum of secondary schools. In this way, computer studies can then not be just done to get a credit for admission to higher institutions but also to get life skills that will prepare the students for successful emersion into the digital world.
– While we have made computer studies compulsory at secondary schools, we have not incorporated safety issues in the curriculum. This gaps should be addressed quickly because learning computer studies is not just for passing examinations but to gain skills that are needed to fit into the digital world of today.
– Lot of the criminal uses of the internet is relating to poor understanding of digital rights.
In particular, government itself has not shown proper appreciation of the importance of digital rights. Without a bill of digital rights, the use of the digital space can be counterproductive as we see it now. In this respect, the National Assembly should quickly pass the Digital Rights Bill and the President should sign it.
– The federal government should also come up with a national digital inclusion agenda that will address the many challenges that inhibit the effective access to and use of the internet. This will contribute greatly in addressing the various dimensions of the internal digital divide in the country.
Just In: Tinubu Meets Kwankwaso At Aso Rock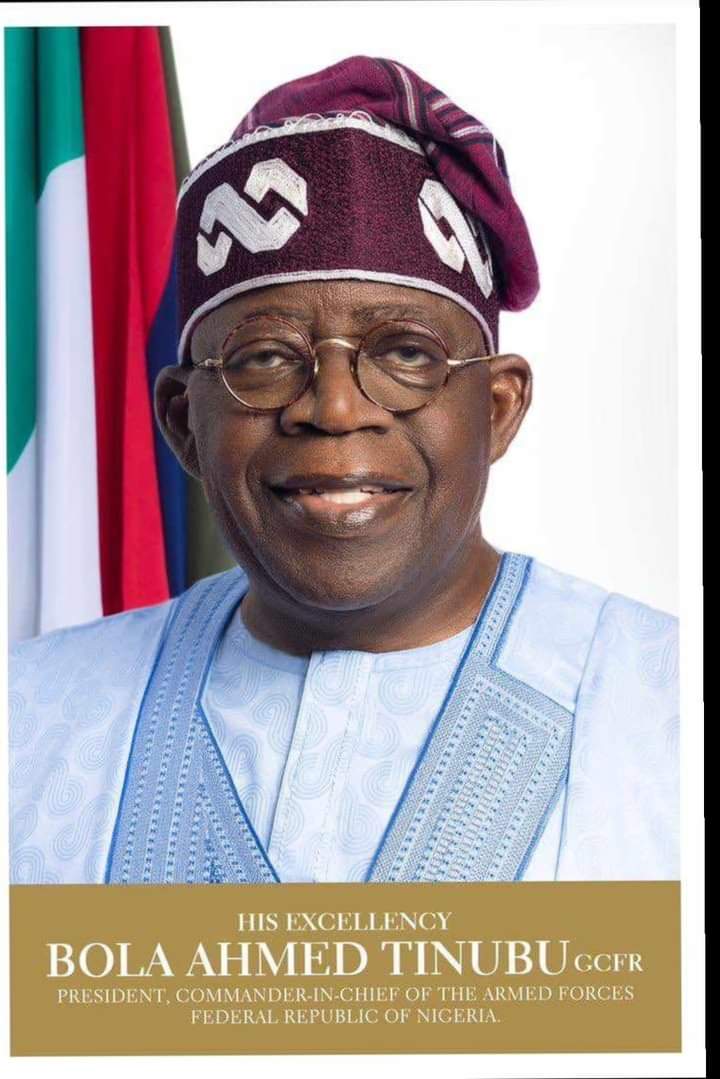 President Bola Ahmed Tinubu is currently holding a meeting with one of his key challengers in the February 25, 2023, Presidential Election, Dr. Rabiu Musa Kwankwaso
Kwankwaso, who came fourth in the election, was the presidential candidate of the New Nigeria People's Party (NNPP).
He is the first presidential candidate in the keenly contested election to make a visit to the Aso Rock Villa having held an earlier meeting with the president in Paris before his inauguration on May 29.
Details later..
Daily Trust
Dr.Y.Z Ya'u Elected as Convener of Nigerian Civil Society Situation Room
In a highly contested election held at the Abuja Continental Hotel, Dr. Y.Z Ya'u, the Executive Director of the Centre for Information Technology and Development (CITAD), has emerged as the new Convener of the Nigerian Civil Society Situation Room.
The announcement was made in a statement released to the press by Ali Sabo, CITAD's Digital Rights Officer.
The Nigerian Civil Society Situation Room is a coalition of more than 70 civil society organizations dedicated to monitoring Nigeria's electoral process and elections across the nation.
Established in 2010 before the 2011 general elections, the Situation Room undertakes regular analysis and disseminates information on significant developments and events related to electoral conduct in Nigeria.
With a primary focus on improving the quality of Nigeria's electoral system, the Situation Room aims to enhance the capacity of civil society organizations to engage and monitor the electoral process effectively. It supports coordination and synergy among various election stakeholders, promoting collaboration, proactive advocacy, and prompt action in response to incidents during elections.
The Situation Room's secretariat is hosted by the Policy and Legal Advocacy Centre (PLAC), a civil society organization founded by Clement Nwankwo. It serves as a platform for advanced planning, scenario building, evidence-based analysis, constructive engagement with stakeholders, and election observation.
During elections, the Situation Room sets up a physical Election Situation Room comprising an Analysts' Room and a Technical Room. The Analysts' Room consists of experts in democracy and governance issues, while the Technical Room houses a Call Centre and a Social Media desk. Field observers deployed nationwide for general elections and off-cycle governorship elections send reports to the Communication Room, where they are verified and published on the Situation Room's social media platforms.
Incidents reported by field observers are escalated to relevant election stakeholders, such as the Independent National Electoral Commission (INEC) and security agencies, for prompt resolution. The Situation Room issues statements based on these reports, drawing attention to issues such as logistics challenges, security concerns, voter intimidation, and inducement. It calls upon the appropriate authorities to take immediate action in curbing such challenges.
One of the areas of particular focus for the Situation Room is the collation and transmission of election data, which it often identifies as the "weak link" in the Nigerian electoral system. By closely monitoring this stage of the electoral process, the Situation Room aims to ensure transparency and credibility in the declaration of winners.
With Dr. Y.Z Ya'u as its new Convener, the Nigerian Civil Society Situation Room is poised to strengthen its efforts in promoting free, fair, and transparent elections in Nigeria, thereby contributing to the growth and consolidation of democracy in the nation.
Passage of Police Pension and Training Bills Receives Commendation from Inspector-General of Police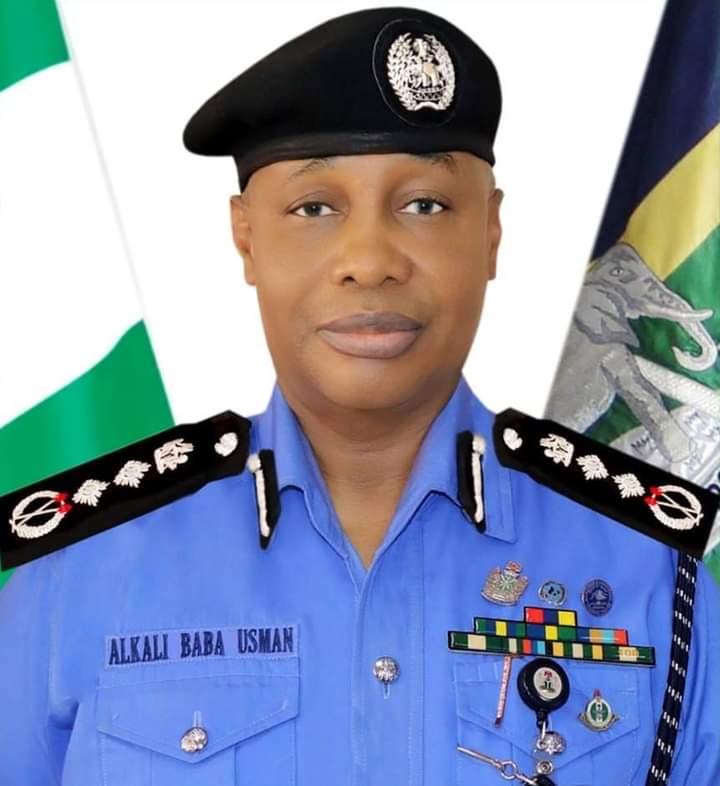 In a momentous development, the National Assembly of Nigeria has passed the Police Pension Board Bill and the Nigeria Police Force College, Training School and Institution (Establishment) Bill.
The Inspector-General of Police, IGP Usman Alkali Baba, has hailed this historic achievement and commended the National Assembly and well-meaning Nigerians for their support.
The passage of these bills is expected to bring about significant changes in the country's policing system, standardize training procedures, improve police productivity, and alleviate pension-related hardships. The IGP expressed gratitude to all stakeholders involved and assured retirees that efforts are underway to implement the bills and address their long-standing pension concerns.