CITAD Laments Rising Cases Of Technology Assisted Violence In Nigeria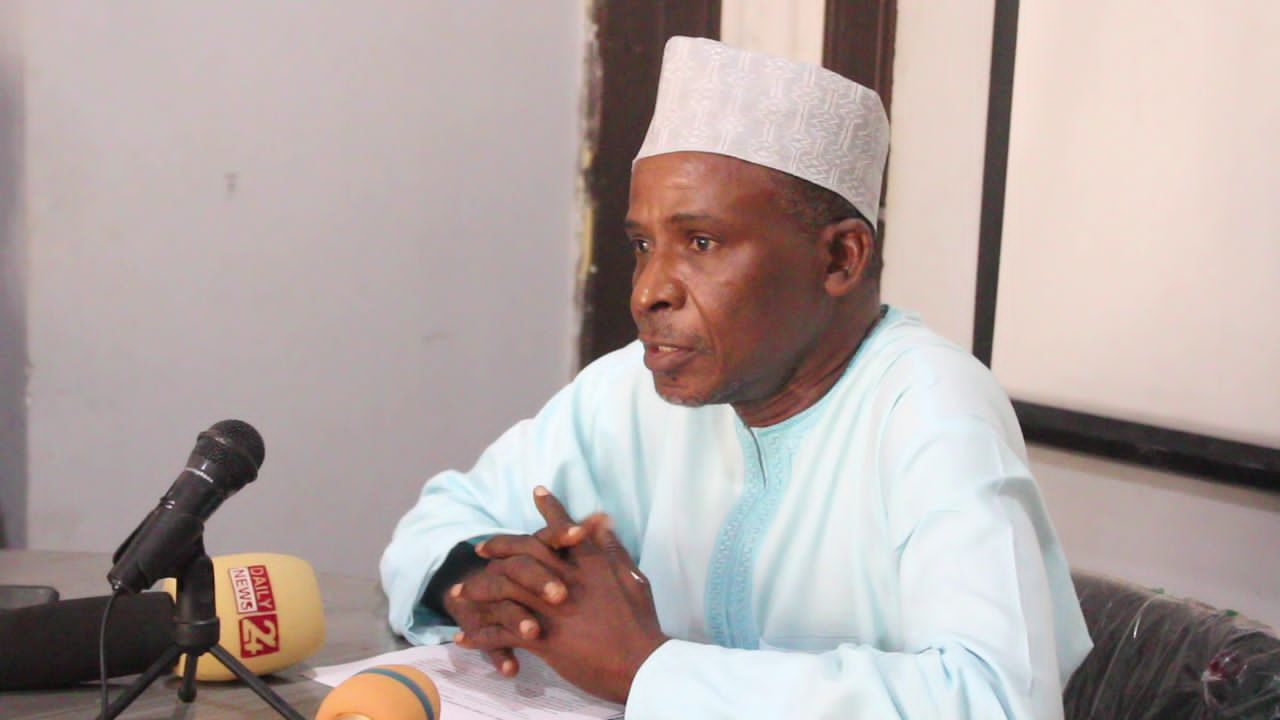 The Executive Director, Centre for Information Technology and Development (CITAD), Yunusa Zakari Ya'u has lamented over the rising cases of technology-assisted gender violence in the country.
Briefing Journalists at the centre Wednesday in Kano, Ya'u said, the way in which technology is deployed specifically to harm women and girls, including harassment online, rape, kidnapping and killing facilitated via interaction and use of digital technology is disturbing.
He lamented that within the past two weeks, two very disturbing contents on the internet have been making rounds which degrade and dehumanise women and the individuals involved.
According to him, the first was a posting of sexual escape of students of Chrisland, Lagos in faraway Dubai which went viral, leading to the suspension of academic activities in the school.
The second concerned a lady in Ado-Ekiti who was invited her to a hotel room by her friend who had arranged with his three other friends and not only gang-raped her but also posted the act on the internet.
The third was a case of a lady who was kidnapped for money occurred earlier last month in Abuja when a man the lady befriended on social media invited her to his hotel, only for him and his friends to kidnap her, demanding N50 Million from her parents as ransom.
He said, "There have been many other such cases in which social media friends lured their female friends only to rape them and in some instances, kill them to cover up the crime.
12 Years After:Former President Jonathan Extols Late President Yar'Adua
"Cases of young girls falling victims of this technology assisted crime have been on the rise and are contributing negatively to the efforts to address and overcome the gender dimension of the digital divide in the country, which casts women on the negative side of the divide and making it difficult for them to access and make use of the opportunities and benefits digital technology offers for educational advancement, economic empowerment and social inclusion."
He added that, CITAD, has for the past five years been engaged in monitoring and countering gender violence online and take this very serious, because we have in an earlier research found that gender-based violence online has been a major factor inhibiting factor for the effective use of digital spaces by girls and women in the country as they have internalised the fear that harmful content online has induced in them.
"In another research, we found that harmful content online is targeted at female politicians and women in career such as female journalists and academics, with the aim of discouraging them from those spaces, thus furthering their marginalization in those spheres. For example, female politicians are subjected to social media abuse and intimidation and that in many of cases, they were forced to drop out of contesting of elections because of this."
He called on parents and husbands using the same excuse to prevent their daughters and wives from using the internet to adjust in their thinking as the world is transiting into making the use of internet a most a necessity to all.
"In all these cases, it is the country and society that suffer from this criminal misappropriation of the powers of the internet. As learning, commerce, social interactions and government services move online, it means that those left behind digitally or are unable to access and use the internet, will equally be left behind in those other spheres.
"Women constitute slightly more than half of the population of the country. As majority of these women are remaining offline as a result of gender violence online and other harmful contents, it means that a large population of Nigerians is left behind.
"In this situation, Nigeria cannot achieve the sustainable development goals as most of them require effective deployment and use of the internet.
"Girls are at disadvantage in getting admission to higher education because they have been prevented from learning to use digital skills which are necessary for passing the entrance examinations to the higher institutions in the country.
"Yet, here in the North we complain of lack of sufficient number of female doctors and other health related professionals, even when we deny girls the opportunity to learn digital skills to gain admission to study for medical profession.
"Women are the majority of citizens who are identity excluded in Nigeria and consequently also financial services excluded, making it difficult for them to access financial services and progress in business. Lack of identity also is inhibiting their ability to exercise their freedom of movement as some important modes of travel cannot convey people without authenticated identity.
"It is for these reason that we at CITAD takes the issue of technology-assisted gender violence online as a serious national problem, that the government has to consider and take necessary means to address it.
"We note the recent empanelling of a Committee by the Federal Government to study and propose solutions to ensuring the protection of children online.
"While we welcome this action, we would like government to also consider and act in the same manner with respect to gender violence online. It is important to reflect that technology-assisted gender violence is pernicious as it is not easily visible, making the victims to suffer doubly as victims of violence and as victims of stigmatization when they report and make their suffering public. This is why victims do not report, allowing themselves to suffer in silence."
In this respect, Ya'u, on behalf of the CITAD, called on the federal government as well as state governments to as a matter of national urgency:
– Set up a panel to study and propose solutions to technology-assisted gender violence, including proposing legislations on how to deal with it. In making this call, we would like to caution against throwing the baby with the bathwater.
– Government should not use this as an opportunity to inhibiting access to the internet for citizens but rather improve on how citizens are able to access and safely use the internet.
– The Federal Government should incorporate safety and privacy online in the computer studies curriculum of secondary schools. In this way, computer studies can then not be just done to get a credit for admission to higher institutions but also to get life skills that will prepare the students for successful emersion into the digital world.
– While we have made computer studies compulsory at secondary schools, we have not incorporated safety issues in the curriculum. This gaps should be addressed quickly because learning computer studies is not just for passing examinations but to gain skills that are needed to fit into the digital world of today.
– Lot of the criminal uses of the internet is relating to poor understanding of digital rights.
In particular, government itself has not shown proper appreciation of the importance of digital rights. Without a bill of digital rights, the use of the digital space can be counterproductive as we see it now. In this respect, the National Assembly should quickly pass the Digital Rights Bill and the President should sign it.
– The federal government should also come up with a national digital inclusion agenda that will address the many challenges that inhibit the effective access to and use of the internet. This will contribute greatly in addressing the various dimensions of the internal digital divide in the country.

Kawu appoints Ashiru Kachako, Abbas Adam as media assistants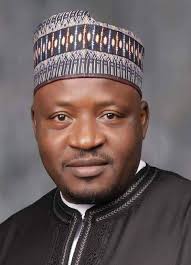 Ahead of the forthcoming 2023 general elections, the Senatorial Candidate of the New Nigeria Peoples Party (NNPP) for Kano South, Rt. Hon. Suleiman Abdulrahman Kawu Sumaila, has appointed two aides, who will manage his media activities for the campaign period.
Kawu appointed Ashiru Shehu Kachako, a veteran journalist with years of experience, as his Senior Special Assistant 1 on Media and Abbas Adam Abbas, a young and vibrant journalist, as Special Assistant 2 on Media.
In a statement he personally signed in Kano on Saturday, Kawu said the two newly appointed media aides are expected to bring on board their wealth of experience acquired over the years in their new responsibilities.

"I am highly pleased to announce Ashiru Shehu Kachako and Abbas Adam Abbas as my SSA 1 and SA 2 on Media. I have known the duo as core professionals who have carved a niche for themselves in the media industry.
"I have absolute confidence in their ability and capacity to pilot the media affairs of my campaign in the next couple of months as the 2023 general elections approach," Kawu said in the statement.
BREAKING: Aisha Buhari withdraws case against critic, Aminu Mohammed
Ashiru Shehu Kachako was until his appointment, the Head of Marketing of the Sunnah TV, Abuja. He was previously the Editor-in-Chief of the Kano-based Zuma Jaridar Hausa and the Head of News and Production of DTV Online. Kachako also worked as the Head of Religious Unit, Editor and Acting Head of Programmes of the Vision FM, Kano from 2019 to 2020 and served in the same position at Freedom Radio, Dutse, Jigawa State between 2007 and 2019. A teacher at the Nasarawa Nursery and Primary School, Kachako from 2005 to 2006, Ashiru Kachako was also the secretary of Kachako Islamic Medical and Engineering Centre from 2004 to 2007.
Born in 1973, Ashiru Kachako holds Higher National Diploma (HND) in Office Technology and Management, Advanced Diploma in Mass Communication and Postgraduate Diploma in Education from the Kano State Polytechnic. He also holds PGD in Mass Communication from the Ahmadu Bello University, Zaria. He is currently studying for his Masters in Communication Studies at the Bayero University, Kano.
The new Special Assistant on Media 2, Abbas Adam Abbas, is a broadcast journalist with Nasara Radio, Kano. A multi-task journalist, Abbas is a graduate of the Usmanu Danfodio University, Sokoto, where he bagged BSc in Microbiology.
Police Exhumed Corpse Of Baby Buried Alive,Arrests Suspects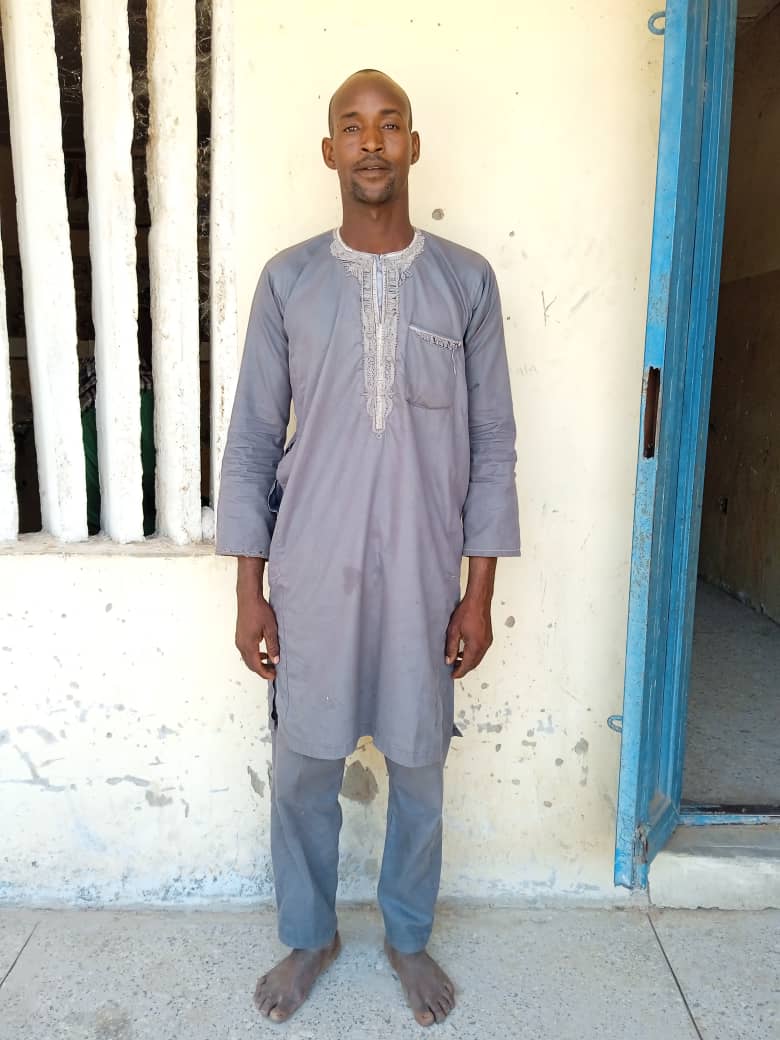 Police in Jigawa state have exhumed the corpse of a new born baby buried alive in Kiyawa local government Jigawa state.
Spokesman of the command DSP Lawan Shiisu Adam confirmed the incident in a statement issued to newsmen.
He said the incident happened on 02/12/2022, at about 2350hrs after a 30 year old Balaraba Shehu of Tsurma village in Kiyawa LGA is suspected to have given birth and buried the new born baby.
Shiisu said after police received the report, a team of Policemen were mobilized and proceeded to the scene of crime.
He said on arrival, detectives swung into action and exhumed the new born baby buried in the toilet.
Shiisu said the suspect was arrested and the baby was rushed to General Hospital Dutse, and certified dead by Medical Doctor.
He explained that preliminary Investigation led to the arrest of 25 years old man Amadu Sale alias Dan kwairo of Akar village in Kiyawa LGA who was alleged to be responsible for the unwanted pregnancy.
The suspects however conspired and buried the baby after delivery.
The Commissioner of Police, Jigawa State Police Command, CP Emmanuel Ekot Effiom however directed that, the case should be transfered to SCID Dutse, for discreet Investigation.
The suspects would be charged to court after investigation.

Tambari TV appoints Shawai as new MD/ Chief Operating Officer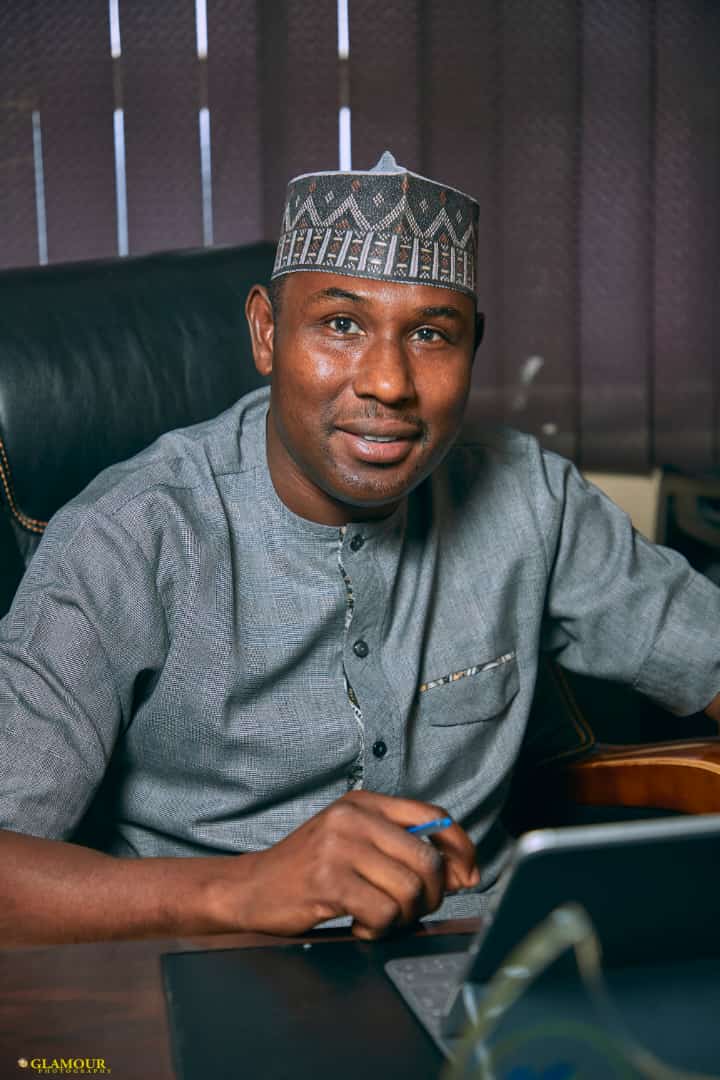 The board of Amasis Broadcasting Services Ltd , the owners of Tambarin Hausa Television has appointed Ibrahim Sani Shawai as its new Managing Director/ Chief Operating Officer.
This is contained in a statement signed by the Chairman of the board and Founder of the broadcasting outfit, Alhaji Ibrahim Makama.
Shawai who had within the last three and half years served as the image maker for Kano Electricity Distribution Company (KEDCO) will now resume duties at his new office on Jan 1, 2023.
At his new organization, Shawai is expected to manage the daily business operations of the company, working closely with heads of department and provide support for the day-to-day activity of employees of Tambarin Hausa Television.
He will also strategize as well as implement policies in Amasis Broadcasting Services Ltd towards promoting the organization's culture and vision while overseeing operations to keep the business aspect of the company on track and in its right perspectives.

Disquiet, As Nigeria Christian Pilgrims Bicker Over Pilgrimage
The station Tambarin Hausa TV "Amon Gaskiya" is the first international TV station in Nigeria that broadcast in Hausa Language.
The station provides news updates on hourly basis with variety of rich programs to the delight of its audience as well as keeping the general public well informed.
Shawai, a Kano-born trained journalist and communication strategist, had worked with several National and International world class organizations where he was able to acquire enormous wealth of experiences.
According to the Board chairman, Shawai has become an asset to any organisation in view of his vast knowledge of the media, socio- economic and political structure of not just Nigeria but African and European continents.
In summary, Shawai, from being a freelance Journalist became a broadcaster, a producer, Editor, public relations consultant and then a manager in the field of communication.