CITAD Records 100 Gender Based Violence Cases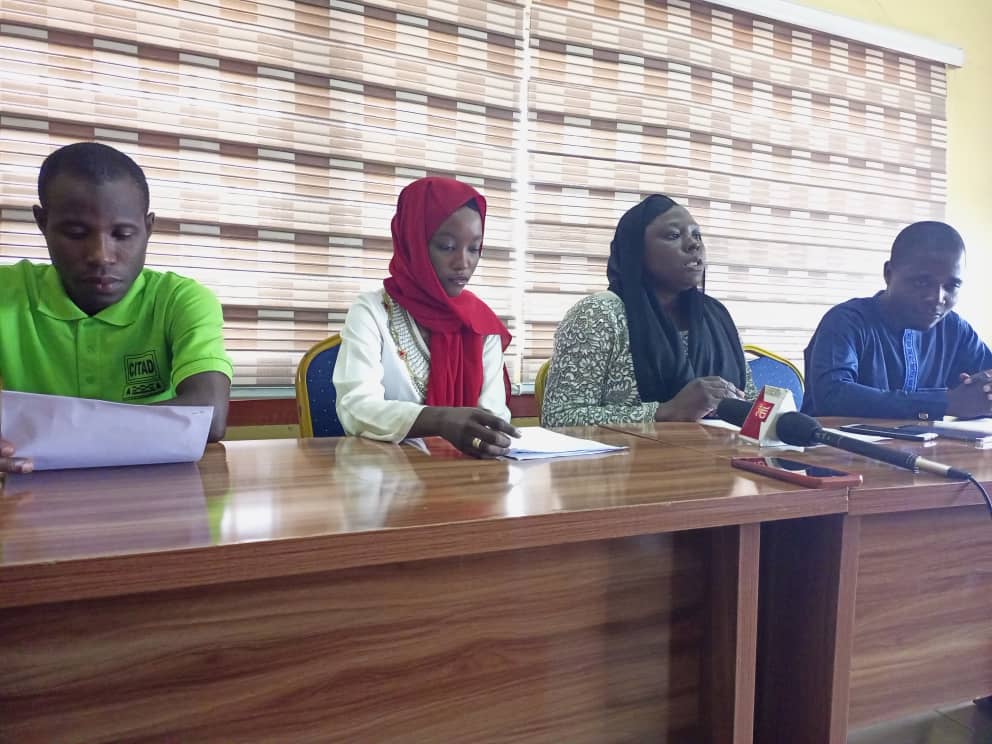 Center for Information Technology and Development (CITAD) has called on authorities concern to ensure close monitoring of educational activities in all higher institutions to strengthen fight against gender base violence.
Gender officer of CITAD Zainab Aminu during a monthly press conference today in Kano said, though, there is a visible decline in reported cases in the month of August, more need to be done to check the menace.
She said, 100 cases were reported as compared to the 140 cases reported in the previous month.

She said, there need for the establishment of a gender abuse monitoring unit in higher institutions, ministry of education, and its parastatals for monitoring educational activities at various levels.
She said that it is apt for the government as part of the CITAD recommendations to domesticate the child's protection bill or review the existing penal code as well as the establishment of special courts for trying perpetrators of gender-based violence.
Zainab Aminu also stressed that as much as CITAD continues to monitor and report, an urgent appeal is brought forth particularly to parents, relatives, guardians, caregivers, all and sundry to report cases to the various agencies handling GBV cases.
She also said that keeping silent would not help matters, which she said by keeping mute, the perpetrators would consider it authorization of acceptability.
President Buhari To Commission Multi Billion Naira Dala Inland Dry Port Monday-Ahmad Rabiu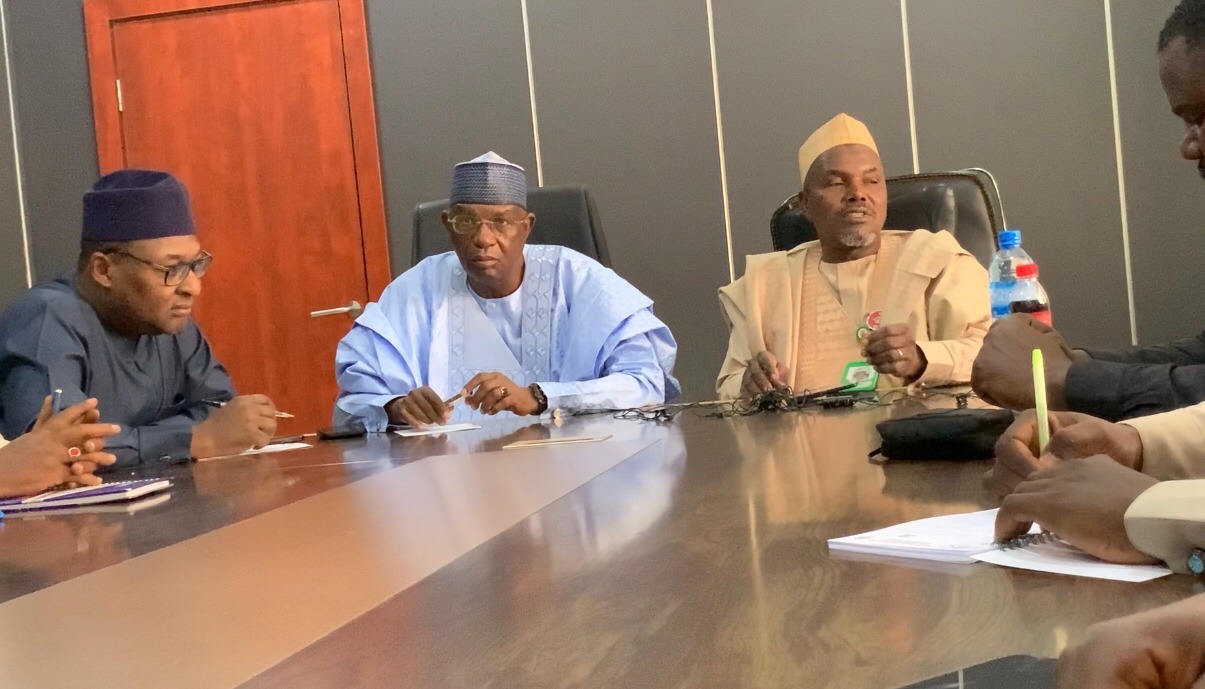 By our reporter
All is set for the commissioning of Dala International inland dry port on Monday 31st January 2023 by President Muhammad Buhari at Zawachiki in Kumbotso local government area of Kano state.
The managing director of the international inland dry port Ahmad Rabiu stated this while addressing newsmen on the preparation for the inauguration of the port at its headquarters in Kano.
Ahmad Rabiu who was joined by the chairman of the inland dry port Alhaji Abubakar Sahabu Bawuro said its the first international inland dry port where cargoes will go anywhere in the world from Kano state without follow up to any sea ports across Nigeria.
President Buhari to commission 4 Billion Naira Dangi Flyover
Ahmad Rabiu told newsmen that the federal government under President Muhammad Buhari has given all the support required for the take up noting that they have met the requirement on infrastructure and other critical amenities.
The MD said the stacking area has the capacity of containing 20 thousand unit of containers before moving anywhere at any time noting that the area covers 6 hectares of land and the management is willing to add more.
According to Ahmad Rabiu all the requirements needed for clearance by business men ,customs duty will be done right from Kano without follow up to any sea port in Nigeria.
On his part the chairman of Dala Inland Dry Port, Alhaji Abubakar Sahabu Bawuro said the management of the port is prepared technically, physically with interested partners and is going to boost businesses in Kano, Nigeria and Africa in general and urged members of the press to partner with the management in ensuring efficiency emphasizing that the place is not a monument but a business venture.
The chairman said Dala Inland Dry Port is now a solution to the problems brought about by the sea ports and they will introduce cargo tracking and door to door delivery of goods and services.
He said the success of the inland dry port is a joint venture between state government, business community,regulatory agencies and Federal Government of Nigeria and to make business in Kano and its neighborhood more competitive.

Breaking News: NUJ Expunges NOA, non practicing ministry of information and LG staff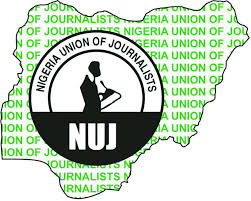 By Abdulgafar Oladimeji
Nigeria Union of Journalists, NUJ Special Delegates Conference session sitting in Kano, Thursday expunged National Orientation Agency. NOA from it's constitution.
The special delegate session held at Afficient event centre in Kano ,presided over by , national president of the union Chris Isiguzo took the decision ,, during the NUJ constitution review session.
The delegates in session gave the nod that NOA staff would no longer be accorded NUJ membership.
Further NOA elected officials would be allowed to serve out their term of office.

Bauchi NUJ Frowns Molestation of Journalists by Security Personnel
The august gathering also passed the new law barring members of staff of ministries of information adjudged as non practicing journalists henceforth barred from been accorded NUJ membership.
Delegates in session also concurred that Local Government public relations officers should no longer be handed NUJ membership status.
Dangote Speaks On President Buhari's Visit To Lagos, Refinery Commissioning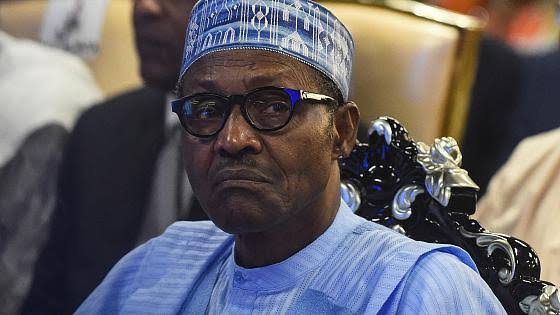 Our attention has been drawn to some misleading reportsregarding the commissioning of our Dangote Refinery during the present working visit of President Muhammadu Buhari GCFR to Lagos State.
We want to state categorically that our 650,000 barrels per day (bpd) Refinery project was never part of the President's programme on projects to be commissioned.
For the record, the projects slated for commissioning in Lagos State by President Muhammadu Buhari GCFR include: Lekki Deep Sea Port; 32-Metric Tonnes Lagos Rice Mill, Imota; 18.75km Eleko to Epe T Junction Express road; John Randle Centre for Yoruba Culture and History, Onikan, Blue Line Rail (Phase 1) commissioning (Marina to Mile 2); Groundbreaking for the Blue Line Rail Phase 2 (Mile 2 to Okokomaiko), and MRS Lubricant, a private project in Apapa.

However, our Refinery will be commissioned before President Muhammadu Buhari GCFR formally leaves office in May, 2023, and the public will be duly informed and invited to the epic event.
Signed:
Anthony Chiejina