Dangote Cement Empowers 245 Youths In Host Communities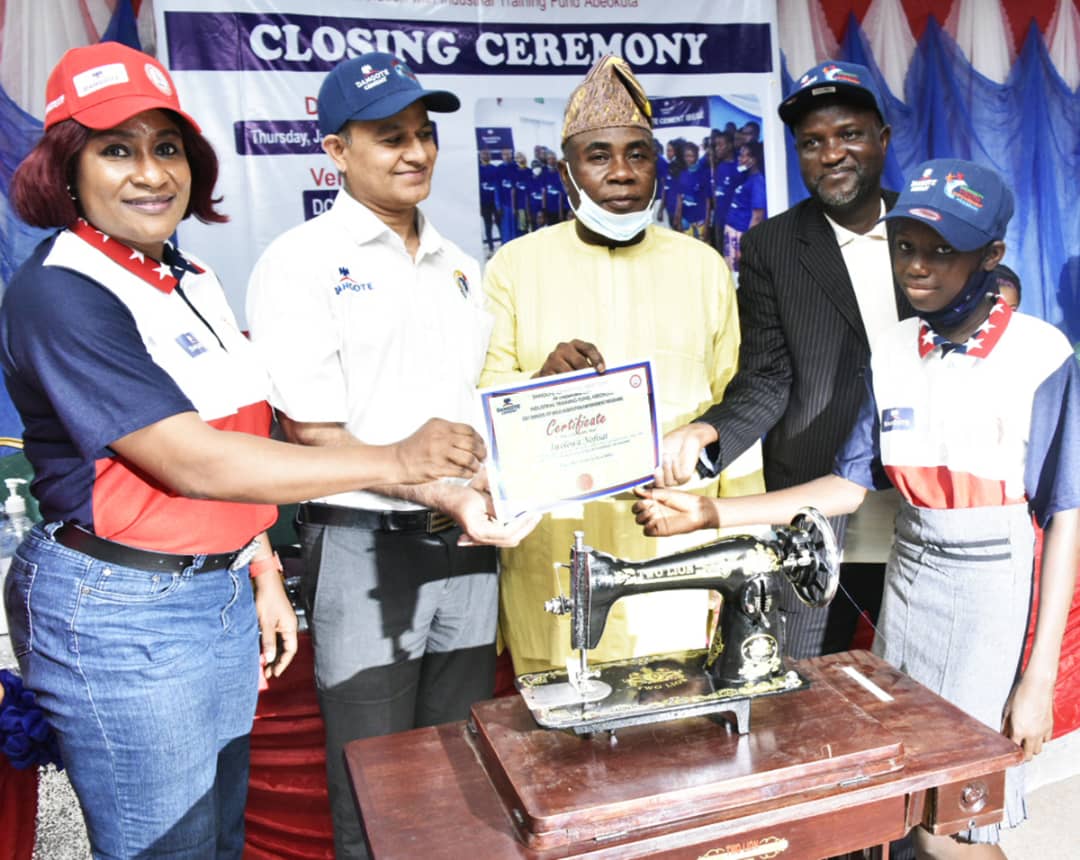 No fewer than 245 youths from Dangote Cement Ibese Plant's 16 host communities have been trained and empowered till date in different skills since the commencement of operations in Ibese with significant impact on the local economy.
This disclosure by the Plant's Director, Azad Nawabuddin came just as the Ogun state government commended the organization for the economic value it has been adding to the people and government of the state.
Speaking in Ibese during the distribution of started packs for 30 trainees at the end of a three-month intensive tailoring and fashion designing training for youths from its host communities in partnership with the Industrial Training Fund (ITF), the Ibese plant Director said the training was in furtherance of the company's Community Youth Empowerment programme designed to improve the economy of the local communities by making the able youths self-employed.
PDP accuses Ganduje of spending spree to make Kano bankrupt
According to Nawabuddin, the successful completion of the training programme marked another milestone in the journey of community investment by Dangote Cement Plc. with the cardinal objective of contributing towards long term improvement of the local communities by delivering and sustaining value to them.

He said "the thirty beneficiaries have joined the league of self-employed in our locality. These carefully selected male and female entrepreneurs have undergone intensive training in Tailoring and Fashion designing for three months, under the tutelage of the Industrial Training Fund and are receiving their certificates and startup packs, and by extension, their means of livelihood.
According to him; "this empowerment programme is another demonstration of the commitment of Dangote Cement Plc. Ibese Plant, to improving the social-economic condition of the neighbouring communities. We are committed to continuous implementation of impactful social investments that will eradicate poverty and improve the standard of living in our host communities."
The Plant Director explained that the Dangote Cement, Ibese has carefully designed its youth empowerment scheme, knowing fully that Government and the private sector alone cannot meet fully the employment expectations of the youths, especially in a densely populated and youth dominated country like Nigeria.
"The most plausible alternative therefore, is for the youths to acquire adequate skills in various trades to become entrepreneurs and self-dependent. This programme is therefore timely and most auspicious as its intended impact cannot be overemphasized.", he added.
The Dangote Cement boss recalled that that so far 245 youths from the Ibese Plant's host communities have been trained and empowered in different skills since the commencement of operations in Ibese with significant impact on the local economy.
He stated that Dangote Cement did not just stop at training only but also providing the trainees with tailoring materials including machines and other materials needed for them to start off immediately and become their own boss. Quoting a Russian writer, Anton Chekhov, who once said ''knowledge is of no value unless you put it into practice'' Mr. Nawabuddin urged the graduands to make effective use of the great opportunity given to them to become entrepreneurs and by implication employers of labour by hitting the ground running.
"You should be focused and ensure you harness the full benefits of the skills gathered during the programme. The world is dynamic, I therefore urge you to always keep tab on latest developments in Tailoring and Fashion Designing to remain relevant for a long time to come and imbibe the spirit of continuous learning, unlearning, and relearning.
"Community Leaders and Representatives here present, I want to also congratulate you for selecting the best among your teeming youths for this programme, as reflected in the way and manner they comport themselves during the training. I urge you to continue to provide necessary support that will aid the growth of their trade as well as improvement of their lives and the society in general.
"At Dangote, we are committed to implementing more meaningful programmes that will uplift our people while hoping that you will reciprocate this good gesture by contributing your quota towards the good of the organization as well as ensuring peaceful co-existence."
While presenting certificates to some of the trainees, the Ogun state Commissioner for Community Development and Cooperatives, Hon. Hamzat Ganiyu lauded Dangote Cement for its numerous programmes which have helped the state government's policy on economic empowerment for the youths in the state.
He said the ball was now in the courts of the beneficiaries too turn the opportunities given them by Dangote Cement to be so trained and given machines to start off the business at once saying the Company has done all that is necessary to give the trainees and their immediate families a means of livelihood.
Hon. Hamzat called on other business organizations in Ogun state to emulate Dangote Cement and help reduce youth unemployment and poverty at the local community level through worthwhile social investments.
The state government he promised would continue to provide conducive environment for businesses to thrive as the private sector plays key role in the economic emancipation of the people of the state.
In her speech, the head of ITF, Abeokuta Area Office, Mrs. Funmi Coker congratulated the beneficiaries of the training programme saying they are lucky to be part of it as they now have a visible means of livelihood for themselves and their relations
She commended Dangote Cement for being a worthwhile partner which is desirous of impacting positively on the people in its host communities its and urged the youths to make use of the knowledge impacted unto them during the training more so when they have instrument to work with.
Benefits Of Consuming More Fruit Juice- Expert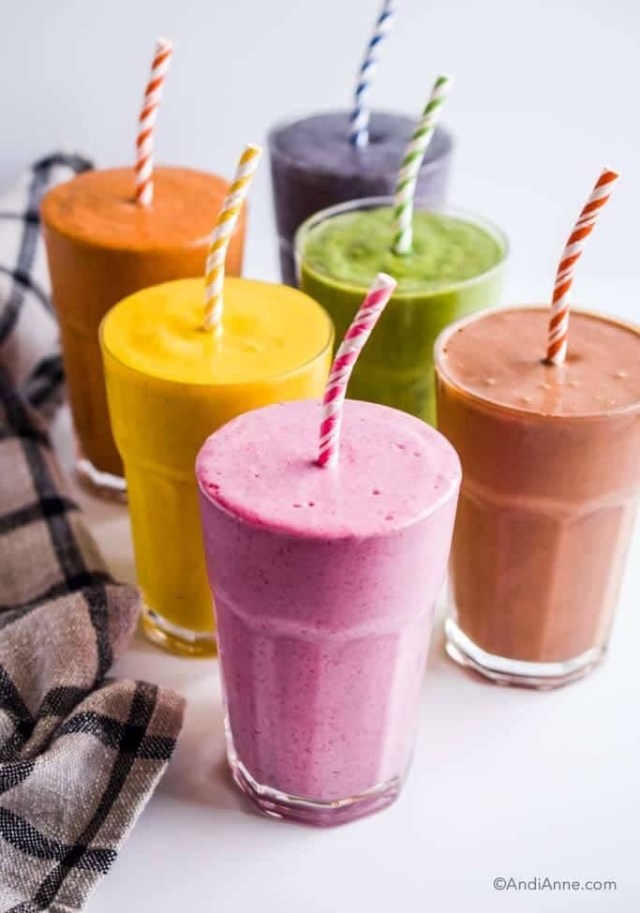 A nutritionist, Pradeep kumar, has emphasized the need for people to consume more fruits for their well-being.
Kumar, owner of Fruitizz joint located on Audu Bako Way in Kano, a franchise from Benin Republic, said at Fruitizz over three hundred varieties of instant natural fruit juice are produced.
According to him, these drinks are packed with nutrients and vitamins that nourishes the body unlike conventional drinks with too much sugar and preservatives that leads to ill health over time.
Below are some Benefits of fruit juice
More Fiber
Fresh juices are packed with soluble fiber, a type of fiber that supports good bacteria growth and digestive health. It has been shown to regulate blood sugar levels, lower cholesterol, and slow the transit of food through the digestive tract.
Antioxidants
Antioxidants occur naturally in plant-based foods and help prevent or stop cell damage caused by oxidants. Fruit Juices protects you against damage caused by unstable molecules that naturally occur in your body.
Hydration
Freshly squeezed juices provide your body with a large quantity of water. This water works to help the body process carbohydrates, which come from the natural sugars in the juice, along with vitamins, minerals and enzymes that come from the whole food source.
Former Military Officer Charge Birnin Kudu Old Boys To Uplift The College Status
Keeping your body hydrated helps to produce energy, keep your metabolism active, and maintain the health and elasticity of your skin.
Natural Sugar & No Preservatives
Freshly squeezed juice provides your body with more vitamins, minerals, and other nutritional compounds than most canned or bottled options will.
Freshly squeezed juice is filled with natural sugars that help your body produce energy. This natural sugar found in fruits, called fructose, helps normalize your blood sugar levels and prevents you from feeling hungry again soon after eating.
He added that "We are leaving at an era where we consume too much sugar which is not good for our health.
Remember in the past, as children, we were not allowed to have more than two bottles of such drinks per week.
Today, despite knowing the dangers, people still consider having these drinks as enjoyment, perhaps, due to lack of alternatives.
At Fruities, we provide you with juices mixed from different fruits of your choice to nourish and provide your body with whole lots of vitamins.
Consuming fruits should be considered first choice to maintain a healthy system free from chemical poisoning which eventually grows into health crisis"
Other eateries available at Fruitizz include Rice and Chicken garnished with vegetables, shawarma, sandwiches, omelettes, chocolates, and a lot more.

Dangote-led Flood Committee commences Distribution of N1.5bn relief items to victims nationwide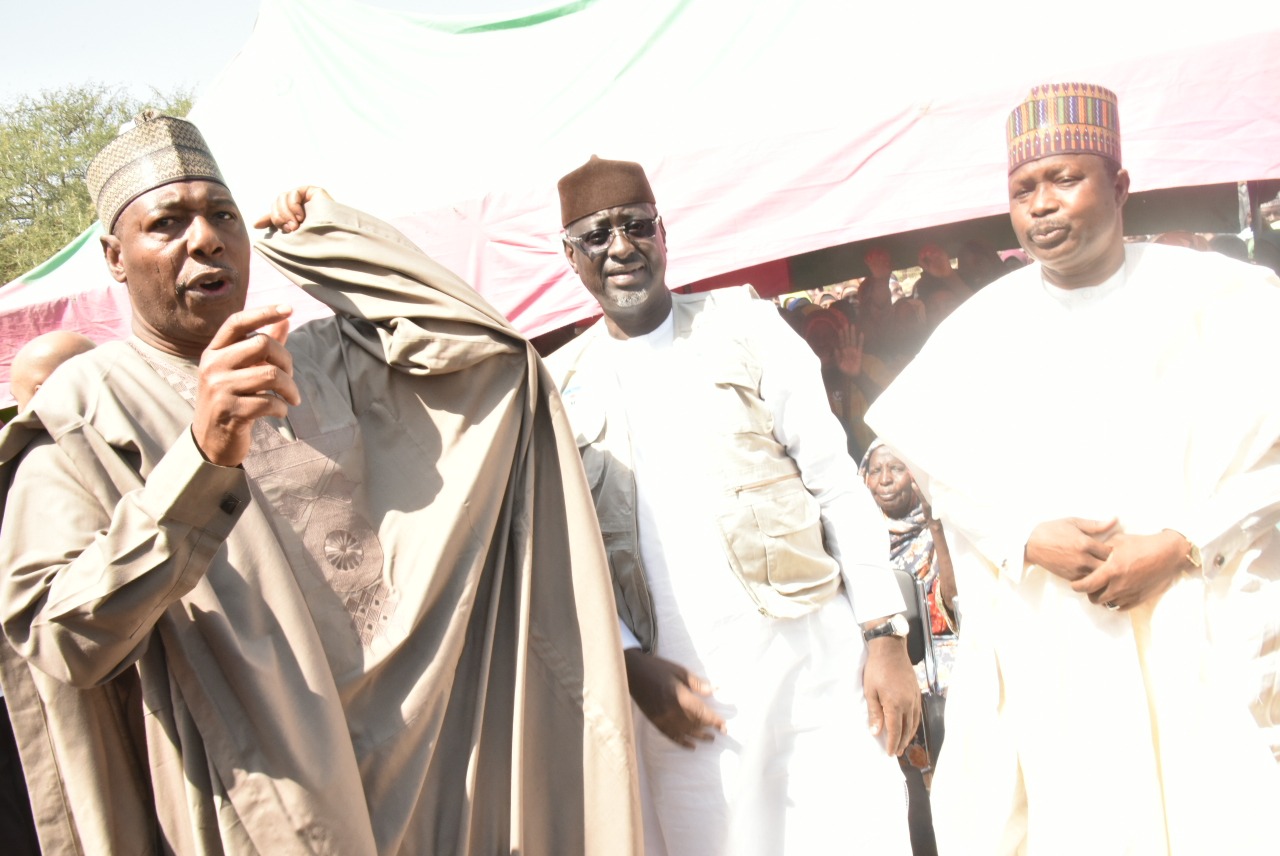 The Dangote-led Presidential Committee on Flood Relief and Rehabilitation (PCFRR), known as Dangote Flood Committee has commenced the distribution of relief materials, worth N1.5 billion to victims of flooding nationwide.
The PCFRR, which was established by the Federal Government following the 2012 flooding, is co-chaired by Africa's foremost industrialist Aliko Dangote and Dr. Olisa Agbakoba.
The flagging off ceremony for the relief materials distribution for this year started in Borno State and was conducted by the State Governor, Professor Babagana Umara Zulum Tuesday in Maiduguri, Borno State capital. The Governor thanked the Dangote Flood Committee and promised that he will ensure that the items get to the victims.
UNICEF revealed that the 2022 flood killed 600 people, displaced 1.3 million and destroyed more than 82,000 homes in Nigeria, therefore making it the worst in decades.
The Representative of the Dangote-led Presidential Committee on Flood Relief and Rehabilitation (PCFRR), Alhaji Umar Musa Gulani assured at the flagging off for the Northeast zone that the exercise would also be conducted in the other five geopolitical zones of the country.
Gulani said the items from the Committee have been officially handed over to the Borno State Government and the National Emergency Management Agency (NEMA). He said the exercise would be conducted across the six geo-political zones, beginning from the northeastern State of Borno.
The breakdown of items donated includes 86 bags of rice, 34 bags of beans, 34 bags of maize, 34 bags of millet, 34 bags of Guinea Corn, 34 bags of Garri, 86 cartons of noodles, 86 cartons of spaghetti, 86 cartons of macaroni and 86 bags of sugar, and 857 bags of cement, among several food and non-food items.
Gulani said over N10 billion has been expended by the committee to mitigate the effect of flooding since inception in 2012, adding that no fewer than 84 Hostels have been built for flood victims in 24 states of Nigeria. According to him: "This private sector led project is highly commendable and it has been sustained in the past ten years. It is a selfless service from the private sector and Nigerians should appreciate their selfless service to humanity"
Director General of NEMA Alhaji Mustapha Habib Ahmed described the Committee's intervention as a milestone for Nigeria in general, and flood victims in particular. "Responding to the humanitarian outcomes of this nature requires concerted effort," the DG said, and added that the donation by the Dangote Flood Committee would eventually be made available to flood victims across the affected states in Nigeria.
Speaking on behalf of the victims, Khalifa El-Miskin said the victims were extremely appreciative of the gesture.
It would be recalled that the Committee also recently, during the spread of the COVID-19 pandemic, donated N1.5 billion to fight the virus. Announcing the donation, Dangote said it was imperative for well-meaning Nigerians to help the Federal Government in fighting the virus.
The Committee also recently provided N250 million as relief assistance to victims of the devastating floods in Benue State. Aside from the donation in Benue, the Dangote-led committee also revealed that it had also donated the sum of N150 million (in kind) to provide relief assistance to flood victims in Anambra State.
It also released the sum of N118 million to NEMA to augment the N1.6 billion released by the Federal Government for procurement of food and non-food relief materials in aid of the flood victims in the following 16 states: Abia, Akwa-Ibom, Bayelsa, Ebonyi, Edo, Ekiti, Enugu, Abuja FCT, Kebbi, Kwara, Lagos, Niger, Ondo, Oyo, Plateau, and Sokoto.
It would be recalled that the Committee at its inauguration by former President Goodluck Jonathan raised a whopping N11.35 billion for flood victims. Top on the list of donors at the event was Dangote and the Federal Government, who donated N2.5 billion each.

Senate Commends Dangote-Sinotruk's Investment in Vehicle Assembling in Nigeria
Chairman, Senate Committee on Industry, Senator Tokunbo Abiru has commended Dangote Sinotruk West Africa for its impressive commitment to Nigeria's economic development through investment in a vehicle assembly plant in the country.
According to him, with Dangote Sinotruk West Africa, Nigeria's path to self-reliance in vehicle assembling has begun. "We want to encourage the company to continue to see how best to make Nigeria self-reliant in vehicle assembling as well as encourage other players in the value chain to also get on board", he said.
Abiru said in as much as members of the Senate Committee on Industry  would prefer a factory setting where almost everything are manufactured here in Nigeria, "we believe what Dangote Sinotruk have in place is a very good starting point towards achieving backward integration in vehicle assembling in Nigeria."
He stated: "What the company is doing is one of the ways you can advance the economy of this country. The company has a production line that assembles trucks that are needed for economic activities in Nigeria. For us in the Senate, this is a very good starting point. Our desire is for Completely Knocked Down parts (CKDs) to be manufactured here in Nigeria.

Queen Elizabeth Dies At 96 ,Outlived 14 Nigerian Leaders Since 1960
"The Dangote Sinotruk plant will assist the government to preserve foreign exchange that would have been used to imports trucks into the country. The company is also providing employment to many Nigerians. What we need on the part of government is to continue to support the company to grow," Abiru added.
In his remarks, Group General Manager, Dangote Sinotruk West Africa Limited, Hikmat Thapa, thanked the Senate Committee members for taking out time to tour the vehicle assembly plant.
Thapa said the company seeks to meet the growing demand for the automobile industry required for logistics, construction, food & beverage industries in Nigeria to support the government's efforts to boost economic development across the country.
In his presentation to the Senate Committee members, Assistant Manager, Sinotruk West Africa, Engr. M.J Kogis disclosed that to support the Federal Government's backward integration drive for Nigerian products, the company is planning a project expansion to enhance value addition and increase local inputs to 40 – 60 per cent within West Africa.
According to him, Sinotruk has installed capacity to assemble and produce 15 – 16 Trucks per shift, equivalent to 10,000 trucks annually, adding that this project aims to generate about 3,000 job opportunities across Nigeria. He added that the company has expanded its original structure to create welding and paint lines to fabricate various truck cabins.
"Aside from creating an 'All-in-one' complete assembly system, this expansion project enhances the local content of CKD operation. Dangote Sinotruk West Africa Limited is the only company with CKD capabilities in West Africa.
The quality products of Sinotruk are of high standard which are reliable and adaptable to any environment, enabling them to stably serve our customers in various climatic environments, working sites, and operational conditions of different countries", he said.
Kogis identified lack of foreign exchange and unhealthy competition with automobile companies evading government policies and regulations without proper certification for CKD assembly as some of the challenges confronting the company. "Certified automobile companies tend to run at a loss when placed on the same platform of expenditure", he added.
He urged the Federal Government to review and implement favourable policies towards the development of automobile companies in Nigeria. He also called on the government to provide grants and financial aid through the Bank of Industry (BOI) and direct forex allocation from Central Bank of Nigeria (CBN) for the opening of Letters of Credit (L.C.)
Speaking on importance of Dangote Sinotruk on Nigeria's economic development, Kogis stated: "Dangote Sinotruk West Africa Limited as a Joint Venture aims to play a strategic and key role in the manufacturing and assembly industry to develop trucks to serve the various logistics needs of the populace. With this goal in mind, we are structured to provide employment opportunities to the masses in line with Dangote Group objectives as well as improve local automobile industry and promote the economic development in Nigeria."
He said the company has the responsibility to assemble and produce a full range of commercial vehicles covering Heavy-Duty trucks, Medium-Duty trucks, Light Trucks, and other semi-trailers, etc.
He added that company provides employment opportunities to Nigerians, improves the local automobile industry, adds equipment base and achieves technological advancement in Nigeria to promote the economic development in Nigeria