Dangote advocates Unity, Cooperation among Africans to get global recognition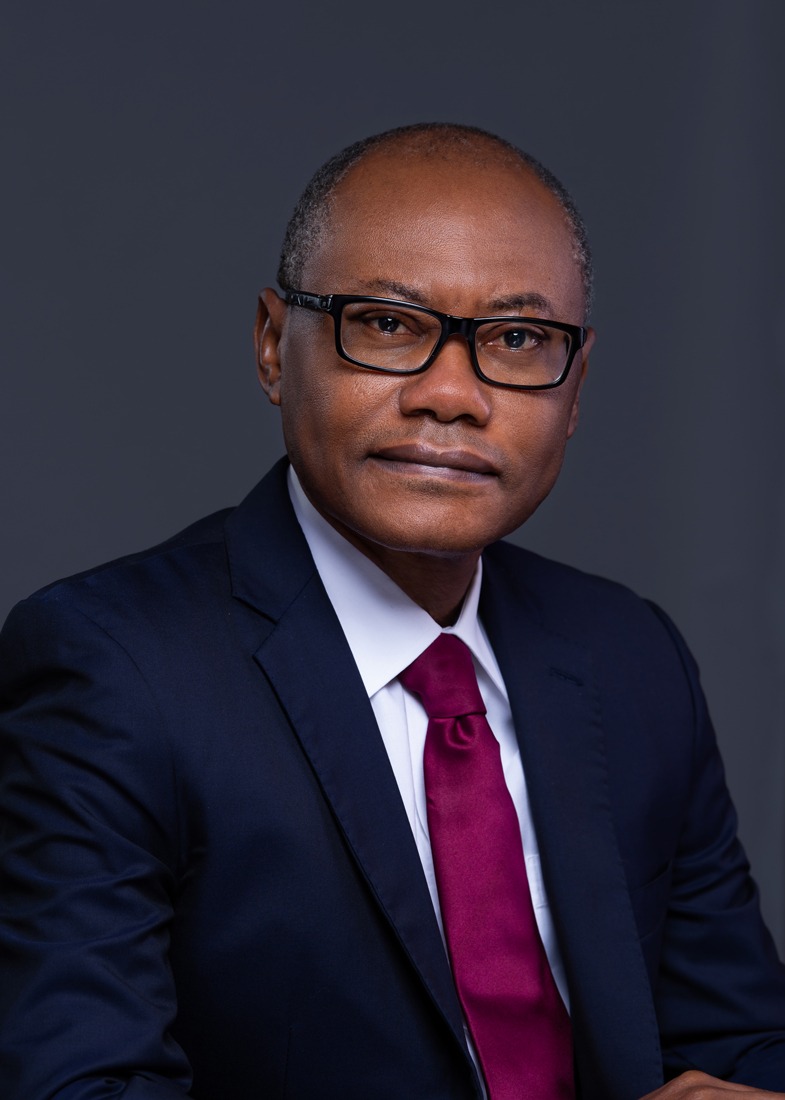 ACCRA – President of Dangote Group, Aliko Dangote, has charged African leaders and citizens to be united in the promotion of the continent's intrinsic greatness through improved trade relations amongst African countries.
Speaking at the formal launch of the Pan-African Payment & Settlement System (PAPSS), which is a centralised payment and settlement infrastructure platform for intra-African trade and commerce payments, in Accra, Ghana, on Thursday, January 13, 2022, Dangote urged Africans to close ranks, in a bid to propel the continent towards charting her own course and being the master of her destiny, to maintain her rightful position on the globe.
Dangote,  who was represented at the occasion by the Group Managing Director of Dangote Industries Limited (DIL), Olakunle Alake, lauded the African Union, under the auspices of the Afreximbank, for the launch of the PAPSS, which he noted was aimed at facilitating payments across the continent.

He asserted that improved trade relations would greatly enhance the speed of recovery across Africa, noting that it had the potential to boost the level of economic activities through intra-Africa trade. He also remarked that the advent of PAPSS would greatly address challenges such as: high-cost, lengthy correspondent banking relationships, delays, among many others, and therefore ease transactions among businesses across Africa.
Dangote Refinery Will Boost Growth of Downstream Sector in 2022, CPPE, Others Affirm
He equally expressed optimism that PAPSS would enhance the volume of trade among countries, which were hitherto not recorded or were overlooked because of the informal approach towards these transactions. According to him, these were now captured to reflect the correct or at least close to the appropriate position of trading activities within the continent, while also boosting the level of economic activities across the continent.
Dangote noted the enormous potential and benefits of PAPSS, but nevertheless warned that such projects had their teething issues. He therefore urged regulators and participants across the continent to look beyond any such operational challenges and ensure a successful implementation of the PAPSS.
In thanking all the member countries and organisations who contributed to the success of PAPSS by playing key roles leading to the launch of the project, he invoked the words of Ghana's first President and Prime Minister, and renowned promoter of Pan Africanism – Kwame Nkrumah, stressing that "The forces that unite us are intrinsic and greater…"
Dangote thus charged African leaders and citizens to continue to promote the continent's intrinsic greatness through improved trade relations amongst African countries.
Chartered institute of Export expresses dismay over scheduling National conference during Ramadan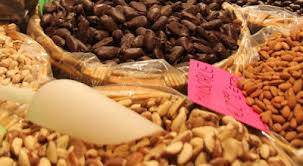 The Chartered Institute of Export and Commodity of Brokers of Nigeria has expressed dismay over scheduling the long awaited National Conference on Non Oil Export during Ramadan which bar most Muslims from participating.
The institute says the date has been slated without taking in to cognizance that most Muslims participants will be traveling from all over the north to Abuja under the condition of fasting, harsh weather and within the last ten days of Ramadan which are precious and dedicated to religious devotions while many traveled for lesser Hail as well.
According to a statement signed by Rabiu A. Kazaure Regional Coordinator (North) of the Chartered Institute of Export and Commodity Brokers of Nigeria (CIECOBON) "we deemed it necessary to write to the relevant authorities and all stake holders to draw their attention to this matter of importance so as to kindly consider adjusting the date to a more appropriate date which will gave all Nigerians a
chance to participate and contribute their quota in Non-Oil Export Conference."
"The institute learned that even Jigawa state Governor, as a Guest of Honour could not make it. Because he will travel to Saudiyyah for Umrah."
Rabiu A. Kazaure called on the organizers of the conference and other stakeholders to consider rescheduling the conference to a convenient time so that all participants across the country would make it any hindrance.

The Nigeria Export Promotion Council (NEPC) has scheduled this year's National Conference on Non-Oil Export to Wednesday, 27th of April 2022 which is the 26th of Ramadan 1443.
Coca-Cola Strengthens 'Equip 60,000' Entrepreneurship Initiative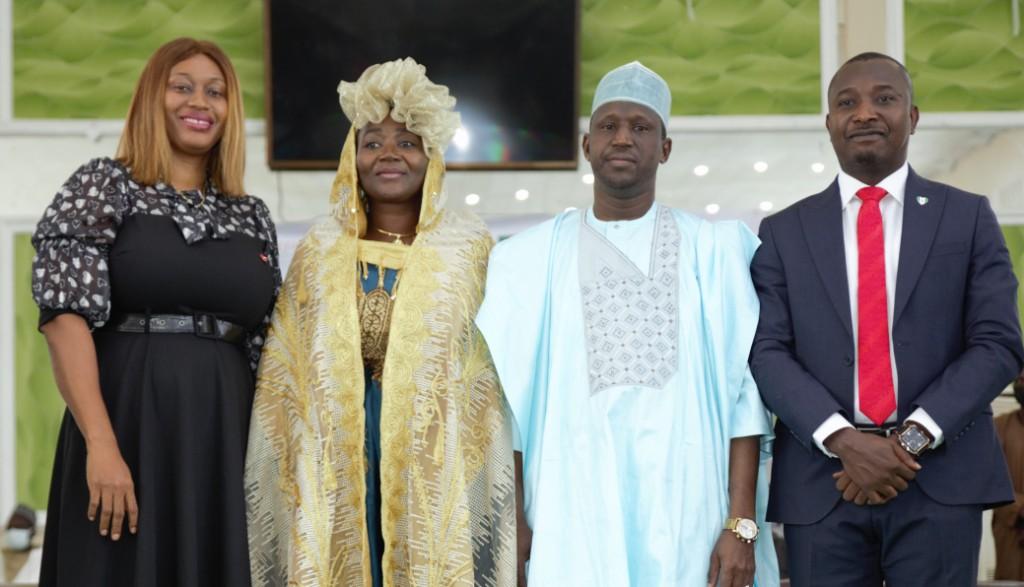 As part of efforts to help youth and women fulfil their potentials, particularly in the competitive world of business, The Coca-Cola Foundation has set out to empower 60,000 people in Nigeria with modern entrepreneurial skills with a good number of them also getting grants.
At the hybrid closing ceremony for the Kano leg of the event, on March 31, 2022, Nwamaka Onyemelukwe, Director, Public Affairs, Communications and Sustainability, Coca-Cola Nigeria, disclosed that the 'Equip 60,000', as the initiative is themed, would see the training and empowerment of several youths and women across the country as part of the company's commitment to youth and women entrepreneurship under its new Africa sustainability platform termed JAMII.
At the presentation, Governor of Kano State, Dr Abdullahi Ganduje commended The Coca-Cola System for the initiative and charged the beneficiaries to make judicious use of the grants. He called on other thriving businesses to take an example from Coca-Cola.

Dr Ganduje was represented at the event by his Commissioner for Youth and Sports, Hon Kabiru Lakwaya, said, "We have done a lot in the area of youth and women empowerment, since the inception of our administration, yet we value the support of corporate bodies in that dimension."
2023: KAROTA MD, Baffa Babba Dan-agundi to resign Monday
Onyemelukwe explained that, "We are in partnership with the Whitefield Foundation to empower the youth and women across Nigeria with practical money-making skills and to ensure that the program touches as many lives as possible, we have set out with 72 carefully identified skills which we have been delivering to participants both physically and virtually across the 36 states of Nigeria and the Federal Capital Territory, Abuja since December 2021."
In addition to knowledge empowerment, The Coca-Cola Foundation had also been offering business grants to those who distinguish themselves during the training. The grants come in three categories of gold, silver and bronze.
"We are pleased to equip Nigerian women and youths with entrepreneurial skills and startup or booster grants to those who distinguished themselves during the training in the hope that they will impact their individual lives, immediate families, business associates and the community," Onyemelukwe added.
Ekuma Eze, Director Corporate Affairs and Sustainability Nigerian Bottling Company  (NBC), pointed out that the initiative is for empowering youths and women as part of efforts to help these important segments fulfil their potentials and impact on the society more positively.
Funmi Johnson, Chief Executive, Whitefield Foundation, expressed delight at partnering with The Coca-Cola Foundation on this initiative, which she described as a unique opportunity of transforming lives with both the training and business grants.
She commended the quality of the training and the transparency of the process of selecting the grant winners, and encouraged them to "take advantage of today's ceremony to network and sign-up mentorships which would aid the sustenance of the program".
"With the backing of The Coca-Cola Foundation, we will keep deepening this initiative across the 36 states and the Federal Capital Territory (FCT) to empower youths and women with money making skills with the conviction that empowering these sensitive segments would have a multiplier effect on alleviating poverty levels of the larger society," Johnson added.
She commended the zeal demonstrated by the Kano citizens, which saw over 18,000 people participate with 9,800 of them making it to the second stage of the program, out of which 2,212 were lucky to merit the grants.
"The enthusiasm shown by people in Kano towards the 'Equip 60,000' has been tremendous. At both virtual and physical training sessions, the willingness of the participants has been heartwarming. At a point, we had participants from all the 44 local governments in Kano State, which is unprecedented," she noted.
She enjoined the beneficiaries to strive to make the most of the opportunities and commended the support of the district heads of the various communities in making the initiative very successful in Kano.
The huge acceptance of the program has seen it reach 74,204 people, 1,000 of whom had already been awarded grants by the sponsors.
The empowerment training is structured in four levels including, employability and entrepreneurship skills, practical money making vocational skills in areas like web design, graphics design, snacks, cocktails, cocktails, make up, event planning and decoration; and domestic household essentials like hand sanitizers, multipurpose soaps; and agribusiness value chain.
Other dignitaries who graced the occasion include, Dr. Zahara'u Umar, Hon Commissioner of Women Affairs and Social Development, Kano State, and Alh. Kabiru Sa'idu Magami Permanent Secretary Ministry of Youths and Sports Development.
CBN,FMAN trains 250,000 in 15 northern states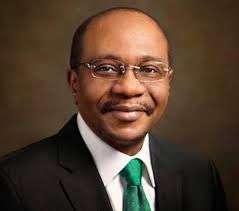 Mika'il Tsoho, Dutse
No fewer than 250,000 farmers have so far received training on good agronomic practices under Central Bank of Nigeria CBN) Anchor Borrowers program.
This was disclosed by the chairman Flour Milling Association of Nigeria, (FMAN) Mr John G. Coumantarous while delivering his speech at flagging-off of Jigawa wheat farmers brown field day organized by CBN in collaboration with FMAN held at Gabarin village area of Ringim local government Jigawa state.
Mr John who was represented by Mr Segun Folade, explained that,as part of FMAN effort to expand wheat production, 504 demonstration farms already put into cultivation each on 0.5 hectre across the 15 northern states to provide training on good agronomic practices to 250,000 Farmers under CBN.
He said, the association also expanded direct outgrower program with input loans to cover over 2,000 Farmers and expansion of seed production with six certified seed companies, Research trials among many other programs.

The Chairman then insisted that, transforming wheat production in Nigeria requires a strong vision backed by clear roles and responsibilities for all stakeholders.
While speaking at the event, the governor Central Bank of Nigeria Mr Goodwin Emifiele who was represented by CBN Dutse branch controller, Hajiya Sa'adatu Ibrahim Aminu said, the initiative is part of Federal government to boost farming business as well as to create more job opportunities among the teeming youths in the country.
The branch controller maintained that, Central Bank support over 150,000 wheat Farmers from fifteen northern states including Jigawa, Katsina, Kano,Kebbi, Zamfara, Sokoto, Yobe among other northern states.
Hajiya Sa'adatu then commended FMAN for its commitments towards improvement of wheat production in Nigeria adding that, CBN is ready to do more for food security and economic development.
Also speaking, the Jigawa state governor who was represented by his deputy Alhaji Umar Namadi said, their administration supported Farmers with needed as according to him farming now turn to major profits business in the state.
He then promised to continue supporting Farmers for more job creation and of economic growth in the state.