Undergraduate Who Create Website For Learning Mathematics Bags First Class Degree
Abbas Yushau Yusuf
Fatima Ibrahim Madori is a student of Maitama Sule University popularly known as North-West University in Kano Northwestern Nigeria,In the past three month Fatima who studies computer science at the North West university bares to our correspondent how she created a website for teaching and learning Mathematics in Hausa.
Now Fatima Ibrahim Madori a 24 year old who recently graduated with first class in computer science from Yusuf Maitama Sule North-West University told our correspondent the hurdles she cross before finally graduating with first class excerpts.
NT:How do you graduate with first class?
Fatima Ibrahim Madori: I tried as much as possible to see that nothing got me distracted from my studies, studying is always amongst my top-most priority.
Prayer Addu'a makamin mu'umini (the weapon of a believer)a popular saying, after the struggle I always back it up with prayers.
NT:What strategies do you employ in your studies after attending class?
Fatima Ibrahim Madori: I read atleast twice a week during weekends before any test or exams, I also have friends we read together one of which we could spend an hour or more on a phone call discussing , we conduct tutorial classes amongst ourselves, we visit our school library to conduct research, and most importantly iam always surfing the net for information and watching youtube video for tutorials.
NT:what are the challenges you faced?
Fatima Ibrahim Madori: There were alot of challenges, one of them was during my first semester level400, I lost my dad, the pain I went through made me lost hope, i couldnt concentrate during my classes, whenever i sit to read, I use to get carried away by thoughts of old memories, I abstained myself from my friends, I felt lost and confused, I never thought I would make it through without spilling any course until my mom and family realized my situation, gave me the encouragement i needed and reminded of how my dad would feel if he were to know how am giving up on my studies. Alhamdulillah it worked, although my GPA wasnt very good but i made it again without any carryover.
University Student Develops Application For Teaching And Learning Mathematics In the Hausa Language
NT:Which is your best course?
Fatima Ibrahim Madori: I love anything that has to do with programming, we were thought C++ at level200 first semester, and it was my favourite then, JAVA at second semester level200, and it became my favourite too just then, C programming language at level300 first semester and it became my favourite as well.
NT:What is your favourite food
Fatima Ibrahim Madori:my favorite food is sphagetti
University Student Develops Application For Teaching And Learning Mathematics In the Hausa Language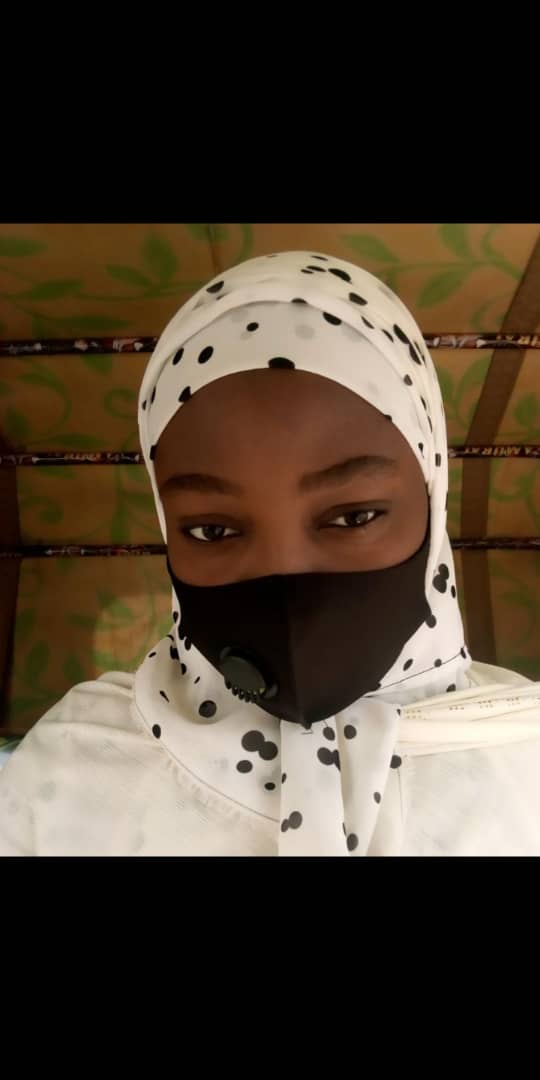 Fatima Ibrahim Madori is a final year student of Maitama Sule University(North-West University) in Kano North-western Nigeria.
The 24-year-old had recently created an application for teaching and learning mathematics in the Hausa Language for secondary school students in Nigeria.
Fatima Ibrahim Madori said she developed the application during her final year in the university using the following link www.hausamath.com.ng
According to Fatima, the link will pave way for a mathematics learner to learn Mathematics in Hausa easily by registering himself on the first page where he will be linked with the teacher that will guide him learn mathematics with ease in Hausa.
Fatima a graduate of Computer Science from Maitama Sule University says what motivates her to develop the online application for teaching and learning mathematics in Hausa was the inability of some students to comprehend and understand the subject very well in English.
Stranded Nigerian family in UK appeals to Buhari, NiDCOM for urgent home return
She said when she finishes secondary school and was an IJMB student at Kano state college of art science and remedial studies and then gained admission at MAitama Sule University, she realized that most students after lectures used to raise their hands and ask lecturers to explain to them more in the Hausa language what they already taught them in English hence the reason why she decided to develop the application online so that teacher and student can interact and learn one of the fearful subjects and in the Hausa language.
Fatima added that whoever clicks on the application can request to be a teacher or a student and the admin will approve the request.
Another factor that encourages Fatima to construct the application was that she is passionate to be a teacher and her like for the Mathematics subject.
On her hobbies, she informed NIGERIAN TRACKER that one of her hobbies is coding, programming, and Graphics design
When asked which is her best food she says she likes swallowing spaghetti
Out My 100 Songs ,the most acceptable is WAKAR MAHAIFIYA
A popular Kannywood singer Abdul D O says the most popular song among his over 100 songs is the one he sang for the love of mothers.
Abdul D.O made the statement during an Interview with Matashiya ,Hausa Kano online magazine.
Abdul said he has now spent over 13 years singing since he was in secondary school , that reason made him to be nicknamed D.O.
D.O said he started singing, first by writing it as a poem in the year 2007 ,and later performed voice singing in in the year 2009.
For the years I spent singing ,I have now sang over 100 songs .
But Abdul D.O said as at now he could not remember his first song.
The popular Hausa singer added that since his popular song is on the love of mothers he too is obsessed with that song.
According to DO ,by the time he learnt about the acceptance of WAkar Mahaifiya he has no option than to embrace what his fans want most.
Out of my over one hundred songs only two were able to be recorded on Video.
DO said He has also released another song on Video , which was titled Shalele(The admirable one) and apart from it He also had another song called Zainabu Abu which he sang with his master Umar M Shareef.
Abdul DO further told our Correspondent that for his fans to enjoy his new songs he has uploaded them on his YouTube channel.
I  Became Head of ARTV when it was operating 4 hours a day-Chairman BON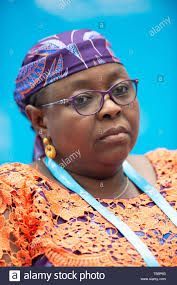 The chairman of Broadcasting Organization of Nigeria Hajiya Saa Ibrahim says she assumed office in 2013 as the Managing Director Abubakar Rimi Television ARTV when the station was operating four to five hours a day.
Hajiya Saa Ibrahim who is the first female in Nigeria to Head the Broadcasting organization of Nigeria stated this when she chatted with the Nigerian Tracker in her office in Kano.
Her Successes in ARTV
She says the successes she recorded in repositioning the Abubakar Rimi Television ARTV were the collective effort and support of her staff in ARTV.
She said the state government supported her very well and the staff of Abubakar Rimi Television also supported her course where they arrived where they are today.
The over 60-year-Old Hajiya Saa Ibrahim added that it has not been easy but it was easy with the support of the Abubakar Rimi Television ARTV staff.
Challenges of Journalism Profession in Nigeria
When asked about the challenges posed by COVID-19, said the Broadcasting industry in Nigeria was hard hit by the Pandemic.
According to the female Journalism Sage, she says when health workers are at the frontline offering services during the height of COVID 19, so also journalists.
COVID 19 Broadcast: Nigerians expect President Buhari to announce Palliative measures
''You Know people have the quest for information, as they were locked down, so they want to be abreast of what is happening, and no one can satisfy them except Journalists who are broadcasters, therefore the need for information became more, as such we have to go out'' says Hajiya SAA.
According to the female journalist, the coronavirus has taken the whole world by surprise and the world has never witnessed the situation. The ARTV, Abubakar Rimi Television was her stepping stone
Advertising Revenue
The Chairman Broadcasting Organization of Nigeria says advertising revenue has gone down during the COVID 19 pandemic and efforts are being made to recover.
She says as a result of the COVID -19 pandemic the broadcasting Industry in Nigeria is yet to recover.
But despite the journalists continued to inform the general public about the happenings around them.
Her Emergence as the First Female Chairman of BON
Hajiya Saa Ibrahim said before she emerged as the first female chairman of the Broadcasting Organization of Nigeria, said the organization was divided into Zones, first as chairman of a zone  North-west, then moved to become the Vice-Chairman during the tenure of a re-known Broadcaster John Momoh.
Hajiya Saa said she was elected in October 2019 as the first Nigerian female to become Chairman Broadcasting organization of Nigeria.