Be your neighbour's keeper- Adamu Isah Babura
Adamu Isah Babura
Department of English and Literary Studies
Bayero University, Kano
"Baban Khalifa", Hafsat called me.
I don't like this Baban "father of" appellation. Since the tradition demands that she, as my wife, should not call me "Muhammad", which is my name, why not something like "Sweetheart", "My Love" and so on that she used to give me before we were blessed with children? Khalifa is the nickname of our first child. He too has his real name hidden. I named him after my eldest brother, Abubakar. As another tradition requests, we should not call him by that name. It would look quite disrespectful.
"Baban Khalifa," she repeated, now a bit louder, interrupting my thoughts.
"Yes," I responded and looked at her with rapt attention. I knew she wanted something, a request or a favour, I guessed. I would grant her wish, regardless of the difficulty, I said to myself. The setting and timing could not be better.
It was on a peaceful Sunday morning. It had been raining since dawn. The rain began soon after we finished the early dawn prayer (Subh) at the mosque, which was behind our street. We barely reached home when it became so strong. Most likely, those faithful staying behind after the prayer for Zikr could not make it home without getting drenched. Or, they could extend their stay in the small, poorly ventilated mosque, especially as its single door and two tiny windows had to be closed to prevent the rain from coming in. Whatever it was, I was back at home. I slept until after 8:00 am when Hafsat woke me up for breakfast. As usual, she had already arranged everything and more, for she had put on one of her best clothes. There was scented air blowing beautifully from a lighted incense. Moreover, the electricity company had brought back power, which went off during the rain. It is their habit always to take it off whenever it rains. Almost everyone now expects power outage as soon as it starts raining. Quite unusual of my wife today, she insisted that we listen to my favourite music by Nura M. Inuwa. I agreed.
The children were still asleep. After all, nobody would wake them up this early for any reason on a Sunday morning. On the weekends, their Islamic school opens at 2:00 pm. For now, the house was ours, Hafsat and me. I was expecting her to ask for something pricey or a complex task, but she came up with a question I was not ready to answer. No, I could explain it there and then, but I did not want to revisit that unfortunate event that had shaped my life forever.
Court judgment: Ganduje urges APC members to remain calm
"I want to know you better," she uttered with a serious yet smiling face. That was quite uncharacteristic of her. "Tell me, why are you so dovish?" she asked and then added that she had never seen a man like me who, as others, including my friends and hers, told her, acted like a spineless woman. We had never had a little argument since our marriage seven years ago.
Well, I did not know where to begin. Marcus Aurelius, a character in the famous Gladiator movie succinctly said, "Waste no more time arguing what a good man should be. Be one." Quite early in my life, I started doing exactly that. Additionally, I expected others to do the same, not only for themselves but also for the sake of humanity. I envisioned a world where peace and understanding exist and reign in all quarters. You may call it El-Dorado on earth. I was well aware that some close friends jibe me on that, saying that this world could not be what I wanted and that I was simply an idealist. I never argued further, for I considered myself a pragmatist. Therefore, engaging them in a debate would be futile. None of us was willing to believe with the other, and that would contradict my principle.
People could be born like that, but I was not. I then narrated to Hafsat a life-shaping incident that happened during our childhood to a neighbour called Tijjani. It left an indelible mark on my personality. Since then, I agreed with the Hausa maxim that says "Mutum rahama ne", meaning "a human being is mercy". Before the unfortunate incident, Tijjani never cared to talk to anyone in the community. The most shocking fact about his antisocial behaviour was his being poor. Often, it was the rich that looked down on the low-income individuals. That was not the case here. However, his wife was somehow unlike him as she used to visit one or two friends in the neighbourhood before he forbade her. In short, no one knew anything about him and his family.
On one fateful day, Tijjani, who lived in Hotoro, a suburb of Kano city in those days, took his wife to their house in the metropolis. That was their routine whenever he was travelling. However, quite unusual f their schedule that day, the wife returned to the home in the evening. With a phone in one hand, she picked up a piece of stone and knocked at their door repeatedly, loudly. As she later revealed, he didn't answer or return her several calls since they parted in the morning. Therefore, she suspected that he might have abandoned the idea to travel and came back home. But, the house was still locked. She frantically called his phone number, again and again, no response. She gave up and went back home.
Days and almost a week passed, nobody heard of Tijjani. All efforts to trace his whereabouts proved in vain. His wife, whose name I cannot recall, could not ask anyone around, for she very well knew that her husband did not interact with anyone. She resorted to reporting the case to the police who later came and forcibly opened the house. To everyone's sheer shock, they found an almost decomposed body of Tijjani inside their bedroom. No doubt, people in the neighbourhood had been complaining of strange smell recently. He was gagged, both hands and legs bound with curtains, and his stomach ripped. The house was almost empty, and everything had been packed away. Upon investigation, people in the neighbourhood could only recall seeing some unknown individuals with a truck carting away property from the house. Nobody asked them why, how or anything whatsoever. The few eyewitnesses interviewed by the police thought that Tijjani was simply relocating to another area.
Hafsat's eyes were already filled with tears. She gently argued that that was the highest form of I-don't-care attitude on the neighbours' part and prayed to Allah to rest Tijjani's soul in peace, and for the punishment of his cruel murderers. Although I said "Amin," I didn't agree with her entirely. It takes two to tango. We should be our neighbours' keepers. Both our religion and culture teach us to do that, for inevitably, we reap what we sow.
Nigeria: So rich, yet too poor to fund education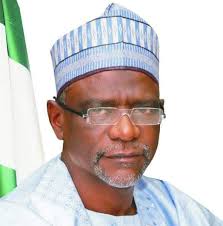 Abdulgaffar Amoka
Over the last year, I have had few friends with the opinion that Nigeria is too poor to fund university education. But I am yet to be convinced. No one will see the lifestyle of the political class and believe that Nigeria is poor. You can't be too poor to fund university but rich enough to be establishing new ones as constituency projects. I strongly believe that at the level we are now, education at all levels should be properly funded. The funding should not be a problem if we properly define our priorities.
You can't be planning to use 305 billion naira for the election of the leaders for the people you cannot spend 305 billion naira to educate. ASUU was fighting for the release of 210 billion naira for the revitalisation of universities and FG insisted there is no money and that Nigeria is too poor to afford that. Meanwhile, we are rich enough to conduct the election of those leaders with 305 billion naira. Amazing!
The people will be counted in 2022 and about 177.33 billion naira is approved for that. Meanwhile, they can only afford 30 billion naira that was released with so much noise for the revitalisation of all public universities. The primary schools are in a sorry state, thanks to the state governors. Some state governors pay primary school teachers 30% of their salary (pre-minimum wage salary scale). Not enough funds to educate Nigerians but rich enough to count them with 177.33 billion naira.
Over the last year, Buhari added some new universities to the Jonathan's TETFund universities. Some of the universities are the Federal University of Transportation Daura, Federal University of Agriculture, Zuru, Federal University of Health Science, Otukpo, etc. You can't be too poor to fund the existing universities but rich enough to establish new ones.
When you watch the luxury lifestyle of the political office holders and family, it gets more difficult to convince someone that Nigeria cannot afford quality education for the people. Politics is such a lucrative business in Nigeria that every Nigerian wishes to get in. Every political office holder comes out much richer than he was before getting in, yet Nigeria is poor.
If Nigeria is actually damn broke, nobody will seek political offices. But they make elections a do-or-die affair, invest a lot of money with a hope for a good return on their investment and we are told Nigeria is broke. Nigerians in diaspora, a place where every Nigerian wish to run to, even lobby for political appointments.
Let's just destroy the remnant of the Nigerian education system
Public University education is not a business venture and is not registered as one. It is an institution to train a skilled workforce for the nation and create new ideas and knowledge. But universities have been urged to improve on their IGR. Some people that are as poor as me or even poorer believe that FG cannot afford to fund the universities but universities should generate IGR but not from the students.
Quality Undergraduate programs are not charity training. It's either the government pays for it as it's done in Scandinavian countries or the students pay for it through a government-supported loan scheme as it's done in the UK. Universities are not meant to set up industries to make money to fund their UG programs. If you agree that the government is too poor to fund it, the students will eventually pay (through parents or bank loans) for it and we are getting there very soon.
As the campaign for IGR intensified in public universities established to develop a skilled workforce for the nation, FG continue to introduce more measures to starve public universities of funds. But nobody is talking about IGR from the numerous research agencies and centres established by FG nationwide. Centre for Automotive Design and Development (CADD) produced prototype tricycles in the 90s while it was located in ABU. They have not been able to commercialise any vehicle after then. They have an annual budget. Meanwhile, you can see our roads littered with hundreds of imported tricycles (keke) from India. Imagine if we were serious and purposeful, and those Keke are produced by CADD in Nigeria.
There is the Biotechnology Development Agency with Bioresource Development Centres nationwide. The mandate is to carry out "well-focused" research and development in biotechnology in priority areas of food and agriculture, health, industry, environment, and other strategic sectors for national development. Well, go to the centres to see their "bioresource" activities and their IGR. They receive a budgetary allocation every year.
We have Research Institutes for chemical technology, Agency for Science and Engineering Infrastructure with subsidiaries, Institute of medical research, etc. Not sure of their outputs and products they have commercialised at these centres since establishment and their IGR. Not sure how much they are funded or they are just like the universities without research funds. But unlike the universities, IGR is not demanded from them. This is possibly because they don't make a noise like ASUU.
Too poor to fund research but rich enough to establish all sorts of nonfunctional independent research institutions across the country. One begins to wonder the motive behind the establishment of these numerous "unproductive" supposed "research centres/Institutes" with annual budgetary allocations.
Let's have a look at a research centre in Norway that grows from the university to become one of Europe's largest independent research organisations.
The Norwegian Institute of Technology (NTH) established SINTEF in 1950. It is a multidisciplinary research outfit with a mission to provide solutions to the industries. NTH later merged into the Norwegian University of Science and Technology (NTNU) and SINTEF became an arm of NTNU. The oil companies and other industries were encouraged by the government to do business with SINTEF.
SINTEF later transformed into an independent research organisation in 2008 with 6 institutes: SINTEF Community, SINTEF Digital, SINTEF Energy Research, SINTEF Industry, SINTEF Manufacturing, and SINTEF Ocean. They shop for competent researchers from around the world to work for them. They have around 2000 employees from 75 countries. Their researches are in Health, Technology and society, Oil and energy, ICT, Materials and chemistry, Construction, and Marine Science.
Despite its independence, SINTEF maintained its close collaboration with the Norwegian University of Science and Technology (NTNU) and the University of Oslo without conflict of interests. Some of the SINTEF Institutes are located close to the relevant department in the universities. For example, SINTEF Energy Research is sharing a wall with the Department of Electric Power Engineering of NTNU.
A part of SINTEF's social mission is the commercialisation of research results. Their research outputs gave birth to about 19 companies in Norway. SINTEF has 2,500 industrial partners, and a turnover of about €353M. Over 90% of its income is through bilateral industrial research contracts and participation in European or national research projects.
That is a brief on a research organisation that is established as a public institution with lessons to learn. They would not have been able to achieve all that if their employment is not on competence but who you know. Most of our research agencies and subsidiaries are established as independent institutions with a weak link with the universities and zero links with the industries.
Why are ours different? Why are these Agencies and their subsidiaries established? What interests are they serving? With the annual budgetary allocations over these years, what is the technological and economic contribution of these numerous research centres? What is their IGR? How much are they generating from their research to support their activities?
We travel to all these countries where things are working. We saw, returned and instead of making efforts to replicate the system we have seen out there, we choose to focus on making money out of our system and leave it poor. Just imagine if we had managed our Research Agencies/Institutes the way Norwegians are running SINTEF. Imagine if our universities and other institutions are handled the way the Norwegian government is handling theirs.
It appears most of our institutions were not established to succeed but to serve some interests. You can't be too rich to establish institutions without a set key performance indicator to measure productivity and output. Few guys will possibly make some money out of it and it ends there. Meanwhile, they are too poor to fund public universities and tirelessly working towards adding the universities to the list of our institutions that must not work. Unfortunately, Nigeria cannot work without making these institutions to work. So, who will make these systems work, and who will save the rich but poor Nigeria?
We need to properly define our priorities. We can't keep doing politics with critical sectors like education and health sectors and expect a different result. You can't litter the country with research agencies that are not productive and expect development. They should be streamlined and there should be a mandatory link between such centres and the nearby universities.
You can't keep establishing more tertiary institutions when the existing ones are not properly funded. It makes no sense to be rich enough to establish more public institutions but claim to be so poor to inject the necessary funds to sustain them and make them purposeful. Focus on the existing ones and make them world-class and you will see the flow of revenue from forex to sustain it.
We need re-orientation. We (the leaders and the followers) need attitudinal change towards public institutions. We need to kill the evil of greed and self-centredness that is destroying the country and dragging Nigeria backward.
Meanwhile, on a lighter note, instead of spending N305 billion on elections in 2023 that may most likely be rigged, I think we should consider begging President Buhari, as a man of "integrity", to appoint his successor, the NASS members, the governors, etc., and save the 305 billion naira for education.
Amoka is a Lecturer in the Department Of Physics Ahmadu Bello University Zaria Road
Sheikh Ahmad Muhammad Ibrahim Bamba: A tribute
By Professor Salisu Shehu
My first sight of Dr. Ahmad Bamba was 37 years ago in 1984 in the Ummah Mosque at the Old
Campus, Bayero University Kano where I just got registered as a pre-degree student.
Although the Central Mosque in Bayero University Kano would always be the first sight of any visitor or newly arriving student to the university, having been strategically located near the Main Gate, the Ummah Mosque may be the first place of worship for the new resident (on campus) student because of its location between the two major and oldest faculties of the university – the Faculty of Arts and Islamic Studies (FAIS) and the Faculty of Education. Because of its lively nature and vibrancy – series of nasihas, ta'alims, Qur'anic study circles and Tajweed, Arabic classes and even sometimes, very hot intra-faith dialogues and debates – Ummah Mosque, therefore, would always easily capture every newly arriving young Muslim student.
It was quite rare to see non-students' faces at the Ummah Mosque except during Zuhr and Asr prayers when some visitors and lecturers might be around to join the congregation. There was however, a non- student face that was very familiar in the mosque most especially, during Zuhr prayer and seldom during Maghrib; that was Dr. Ahmad Muhammad Ibrahim Bamba's. He would certainly be the first lecturer students that used to regularly attend congregational prayer in Ummah Mosque would be familiar with because of his regular presence.
My first countenance of Dr. Ahmad in mosque reminded me of my first IRK teacher at Teachers College – Sheikh Yahya Abdul'Azeez – a fully bearded Pakistani Sheikh. On my first sight of Sheikh Dr. Ahmad in Ummah Mosque the memories of Sheikh Abdul'Azeez suddenly came back to my mind. More strikingly however, the sights of the two gentlemen present to the heart a mien of piety that sometimes made you think of the countenances of the Sahaba, or so we used to think as young people that still had some elements of naivety in our thoughts.
Our admiration of Sheikh Dr. Ahmad was ceaseless whenever he came and prayed with us in Ummah Mosque and left. But our interaction with him was no more than the salaam and typically, he would wave at you and make his way out or extend his hand for a shake when you happen to be close enough to him. The first time I had a conversation with him or heard him speak to me was when I was appointed as an imam in the mosque.
With the vestiges of adolescent exuberance and obsession for fashionable and smart appearance, my wardrobe had more of the fashionable shirts and trousers of the time (TOBI shirts/jeans and HARA trousers) than kaftans. Invariably, therefore, the imam in me would most of the time lead prayers in the said kinds of fashionable shirts and trousers in Ummah Mosque. I led the Maghrib prayer one day. After the prayer, Sheikh Dr. Ahmad Bamba called me, held my hand and led the way outside the mosque. In his typical gentle manner and way he said, "Liman, yaya kokari". I replied, "Alhamdulillah", with a mixture of exciting and nervous mien. He then said to me, "Toh liman ga karatu mai kyau, amma kuma kullum ana mana Sallah kai babu hula?" With a sigh of relief, I said , "Na Gode Mallam, insha Allah, za a gyara.". It was both an awesome and joyful moment
for me. But what was most instructive was the fact that that simple and gentle counsel not only made me appreciate that I was no longer just an ordinary student on campus but I was treading the path of spiritual leaders, it also changed my life in terms of personal disposition and appearance on campus and beyond.
A second experience with Sheikh Dr. Ahmad Bamba made me a witness to his magnanimity. It was in the case of attending his Hadith class for students offering Islamic Studies as Special Honours. I was not one, so I could not register for that course. I offered Islamic Studies as a subsidiary course but I was interested in attending his special or rather advanced Hadith class. All my friends and classmates were encouraging me to just enter the class and that they were sure Malam would not send me out. On the second or third lecture day, I joined some of these mates. I sat in the class with some bit of nervousness. Sheikh entered the class, conducted his lesson and alhamdulillah, he did not send me out. He definitely saw me, and he definitely knew that I was not duly registered for that course because it was a small class of less than 15 students. By virtue of my imamship in Ummah Mosque, I was already a familiar face to him. With a deep sense of appreciation, I must say that, that opportunity was my first experience with not only some of the basic and essential rudiments of Ilm al-Hadith but was also the greatest inspiration for deeper and more advanced study of the field.
After graduation in 1988, I got intellectually and personally reconnected with him when I returned to Bayero University Kano in 1991 to pursue my Master's degree. That was the year Sheikh Dr. Ahmad Bamba started his very awesome, weekly/weekend Hadith Ta'alim sessions, beginning with Sahih al-Bukhari in the BUK Central Mosque, a teaching-cum- admonishment exercise that he continued to conduct uninterruptedly with a great sense of passion, vigour, consistency and rare faith and commitment for 30 years.
Breaking:Renown Hadith Translator Dr Ahmad Is Dead
In the Hadith Ta'alim sessions, we did not only learn the texts of the Hadiths and elements of Mastalahul Hadith but we also learnt to be much more committed to Sunnah in terms of faith and practice. Quite instructively also, we learnt lots and lots and lots of the Aqwal (wise or sayings) of the salafs, many aspects of Usul al-Fiqh (Islamic Jurisprudence), Qaw'id al- Fiqh (Jurisprudential principles and maxims) and many Islamic religious and Jahiliyyah poetries (Qasa'id and Shu'ara' al-Jahiliyyah).
Sheikh Dr. Ahmad Bamba did not only contribute to the knowledge of Hadith through the Ta'alim sessions, he also contributed to it through authorship. Within the first three years after the commencement of the Sahih al Bukhari lessons, one of his very scholarly Hadith works was released was his Takhreej and Tahqeeq work on Imam al- Bukhari's "Juz al-Qira'ah Khalf al-Imam.
For Sheikh Dr. Ahmad Bamba, it was a life well spent. Thirty solid years of uninterrupted teaching of the Hadiths of the Prophet (s.a.w) was not just a monumental intellectual and scholarly contribution but evidence of true love of and for our Beloved Prophet Muhammad (s.a.w).
The death of our most honourable Sheikh Dr. Ahmad Muhammad Ibrahim Bamba is certainly a tragic loss to the world of knowledge and Da'awah.
Prof Shehu is the Vice Chancellor, Al- Istiqama University, Sumaila, Kano State
Bolaji Akinyemi@80 – Reuben Abati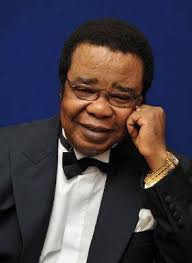 Reuben Abati
It would require a whole Festschrift to capture the essence of Professor Bolaji Akinwande Akinyemi, who turns 80, today, Tuesday, January 4, 2022. Academic, author, public policy expert, distinguished Professor, man of letters, senior citizen, Professor Akinyemi is a Nigerian icon, one of the diamonds that continue to shine luminously in the Nigerian landscape and whose engagements with his country and the international community, through his writings, and policy interventions confirm his genius, humanism and excellence. In 1975, he was a 33-year old Political Science lecturer at the University of Ibadan when he was appointed as the Director-General of the Nigeria Institute of International Affairs (NIIA,) Nigeria's foreign policy think tank. Akinyemi brought not just youthful energy to the NIIA, he imbued the Institute with his exceptional brain power and intellection and left behind a legacy, upon which his successors, added their own blocks.
His reward was his retention in that position, over a period of eight years, by a total of three administrations: Murtala Muhammad, Olusegun Obasanjo and Shehu Shagari and his subsequent appointment as Nigeria's Minister of Foreign Affairs by General Ibrahim Babangida. Akinyemi was a creative thinker coming up, at every turn with original ideas: the Concert of Medium Powers,  the Black Bomb, Nigerian exceptionalism, the power school, and although many of his ideas were rigorously debated, he was never found wanting whenever he was dragged into the arena of intellectual pugilism. I recall his exchanges with the polemicist and poet, the inimitable Odia Ofeimun. Akinyemi argued for the authenticity of African identity and ideas, and the continent as a frontier for development. It was during his time as Nigeria's Minister of Foreign Affairs that the Technical Aid Corps, (the TAC)) was conceived and established.
Muhuyi Magaji Mourns Bashir Tofa,Datti Ahmad,Prays For Better Kano
He has since through all seasons remained active in the public domain, an affirmation of his top credentials as a public intellectual, and as a symbol of how intellectuals can with the power of ideas forge a necessary link between the world of ideas and the world of action, between theory and praxis. In this regard, Akinyemi is a master of the art of tact, balance and ambidextrous navigation, as he cultivates the persona of an insider who is yet an outsider, a key player within the establishment at various times, and yet an activist for public good in defence of the masses. The former DG NIIA, and former Minister, during Nigeria's turbulent years of transition from military rule to civilian rule, joined Nigeria's Democratic Coalition and lent his voice openly to the struggle to save Nigeria. He remains fully engaged in public affairs, both locally and internationally, refusing to slow down. His capacity for work-life balance is also impressive.
In those days, he used to show up now and then at the Niteshift Coliseum, a night-club and entertainment centre, a stone-throw away from his Opebi residence, where he mingled with the young, and enjoyed the good life. He later joined us at The Guardian, on special invitation, as a Consultant to The Guardian Editorial Board. It was a pleasure working with him. These days, Professor Akinyemi has also been a major go-to person for us at Arise News TV for commentaries on international affairs. He never disappoints. Close to 50 years in the public arena, Professor Akinyemi has remained prodigious and intellectually formidable. I am tempted to say that they don't make them like that anymore, but Professor Akinyemi himself would be the first to correct me on that score, because indeed what his generation has done is to inspire, amidst the rot that has enveloped Nigeria, a younger generation in academia and civil society, who continue to raise hopes about Nigeria's future.
I have no doubts that Professor Bolaji Akinyemi is fully aware that there are implications to his attainment of the age of 80. I look forward to seeing him soon in his signature bow-tie and bespoke suit, to toast to his life and times and distinction. Happy Birthday, sir. Many Happy Returns.
Reuben Abati was former President Goodluck Jonathan Adviser on media and publicity