RE: N55 million shirt sponsorship deal tears Kano Pillars FC apart, board members query club chairman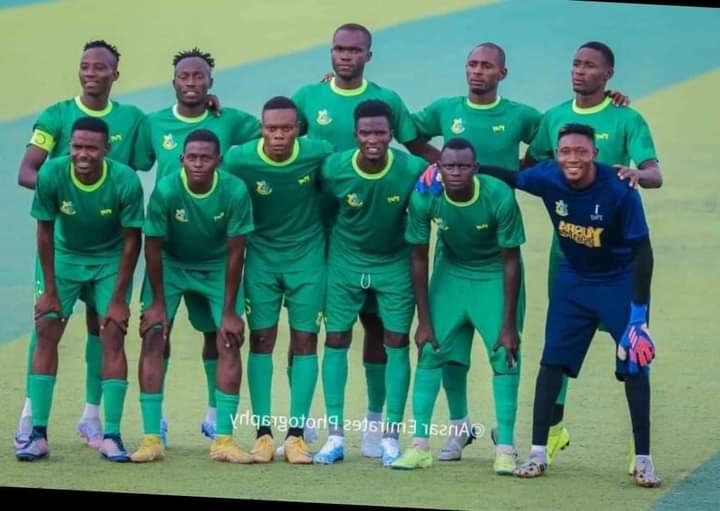 By Abdulgafar Oladimeji.
Kano Pillars football; club chairman, Babangida Umar a.k.a has issued a press release in reaction to the story published by pyramidsportsnews.com with the title "N55 million shirt sponsorship deal tears Kano Pillars FC apart, board members query club chairman"
The viral statement attributed to the club chairman does not deserve our precious time and pen, for the following reason, the club boss erred by issuing a statement rather than issue a rejoinder, herein he goofed.
The press release was not signed by himself nor either of his media aides with their names appended to the press release in compliance with editorial mandate for an attribution, when such statements are issued.
However, since the statement has gone viral on the internet, we deem it imperative to act appropriately, because the internet does not forget.
Breaking:Kano Pillars Relieves Technical Crew of Duties After Contract Expiration
Babangida 's reply to our story said "FOR IMMEDIATE RELEASE . Date: October 13, 2023. Kano Pillars Football Club Addresses Recent Reports" this in our editorial judgment is an affront and assault on the truth, which is the bedrock of public office, which he occupies.
Babangida Umar Little said "unequivocally states that these reports are unfounded." But went further to say. " Chairman Alhaji Babangida Umar assures the public that there has been no dispute among the board members concerning the fifty-five-million-Naira shirt sponsorship deal.
The above statement attributed to the club chairman confirms our story that there was a indeed a N55 million shirt deal, he however failed to clarify or pretend over our report, that one Sani Ibrahim wrote a petition against him concerning the issue or not.
The club honcho in his statement had failed to explain, why the board members are asking for an explanation on how much was spent on the NNL trip to Asaba, Delta state?.
Why did his board members accuse him of their alleged been sidelined by working with members of staff of the Kano state sports Commission.KSSC.
Other question begging for answer is Why is he been accused to have undertaking the arbitrary decision to relocate the club secretariat from Sani Abacha stadium to KSSC office?
It is common knowledge at all sports rendezvous in Kano that KPFC board Members are asking the club chairman for clarification on the expenditures bordering on the club trip to Akure to honour NPL MD 1 in Akure, Ondo state. This release has rather than clarify issues is travelling the path of ridicule.
How candid is Babangida in his statement, that they are all in unison , even when some board members are threatening him with impeachment moves, which is unheard in the history of the club.
Babangida has failed to provide counter narratives on how, when and where he engaged the board members before proceeding to take major decision, which has sparked off the widely known crisis that is brewing in the club.
The club chairman said " the marketing department is in discussions with various private organizations regarding potential partnership and sponsorship agreements. In the event that these discussions lead to agreements, the public will be duly informed.
If like stated above the chairman has confirmed there was a shirt deal, sealed and unsealed , why did it took him this long to make it public, until our story was published, which is part of our duties anyway, Kano Pillars is owned by Kano state government, therefore the club is owned by the people of Kano, not Alhaji Babangida and his clique and could be placed under the lens of the media.
In the statement , Alhaji Babangida Umar said he " acknowledges the vital role that journalists play as partners in progress. " if this is true why did Muhammad Wasilu Kawo , A A Chiko and Tijjani Shehu the trio critical media practitioners resign from his media committee, few weeks after they were set up by the club boss.
The trio in their resignation messages made public through the personal social media handles had accused the club chairman of dictatorship, favoritism and discrimination.
Further, if truly Babangida is conversant with how sacrosanct the media is in the business of football, why is he having running battles with some media practitioners(name withheld ) that had rendered some media services to the club at some pointing time before he was appointed the club chairman.
If Babangida is fraternal with the media and its potentials in a big club like Kano Pillars, why is that the club cannot boast of the simplest social media handles, today Kano Pillars media properties is the most abused in the world, anyone can sit in his bedroom and a create a Kano Pillars social media property on the cyber space.
Further questions begging for answers is, why is Kano Pillars under your watch parading the least of modern media gadgets
He also said "He encourages them to be bridge builders rather than destroyers and pledges to remain accessible for clarification on any team-related matters." This is amazing, when did being held accountable , for occupying public office amounts to been destructive, typical of a assumed tyrant in words .
That the clarification statement issued by the club chairman was shared on social media spaces by his media aide, but was not signed by either of them by appending their names to it, is simply a clear indicator that they are not with you on the fallacious, ungodly, reprehensible, ex communicated statement you issued, we so hold.
Babangida said Several board members expressed dismay with the recent write-up, characterizing it as an attempt to sow confusion within the team. " We challenge you to mention their names, as journalists some of them have taken us into confidence disassociating themselves from this statement.
As a reputable media organization under the management of seasoned sports journalists, we make bold to say our responsibility is to exposed issues that may mar development,
Babangida, we presume is used to PR and does not have the skin to accommodate fact based journalism and is yet to wake up to the reality of been engaged with facts, as against the banal atmosphere of yeo and man Friday style of journalism.
Kano Pillars fc is the darling club of the people of Kano and northern Nigeria at large , no true Kano son or daughter or distant, supporter, fan and follower of Sai Masu Gida will fold their hands akimbo and see the team go back to the dark season that invoked so much pain on their cheeks .
The club chairman should tap from the wide experience of sports journalist around him and also be wise to shun sycophants parading themselves as his unofficial media consultants.
In his closing remarks, Babangida said "They urge all stakeholders to come together to ensure the sustained success that the club is currently experiencing in the 2023/2024 Nigeria Premier Football League season and discourage any actions that could hinder progress. KPFC Media."
Kano Hosts Maiden National Sports Mental Health Dialogue"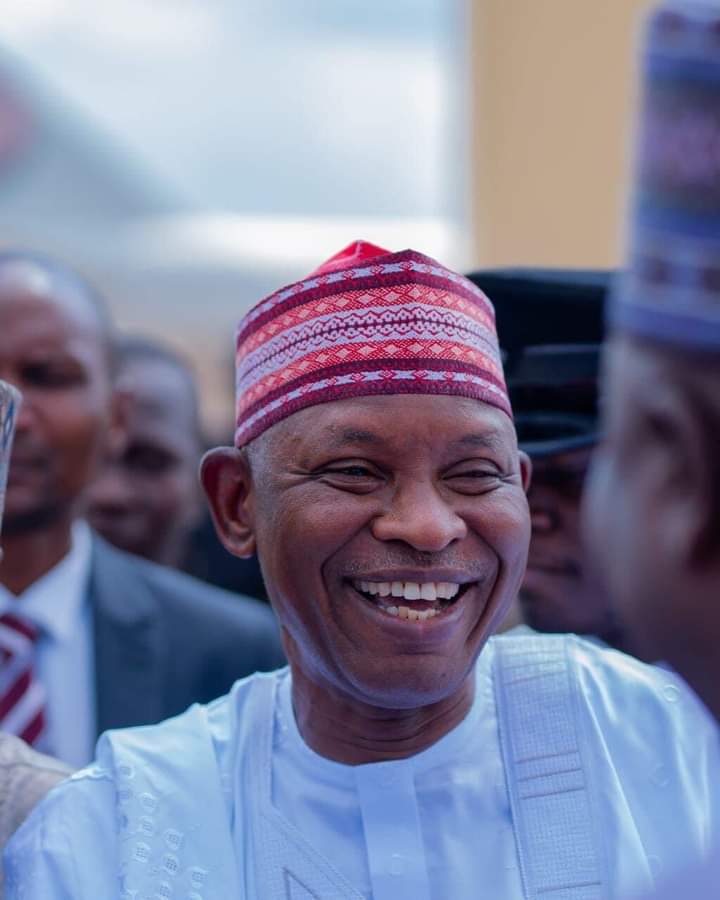 Kano state will play host to the maiden edition of Nigeria's National Sports mental health dialogue organized by FreIvan in collaboration with Sports Without Borders Development Association, FreIvan Services UK , country director, Joseph Andishu has said.
Mr Andishu addressing sports journalists at the mixed zone at Sani Abacha stadium Kano, Tuesday said the dialogue is a pilot move towards kick starting the process of developing the culture of giving prominence to issues related to sports mental health in Nigeria.
He further said , sports health is a contemporary issue , adding that Nigeria should not be left behind in the area of paying critical attention to the mental well being of its sports actors and back room personels at all levels.According him, Nigeria needs to commence the process of training qualified sports mental health practitioners as a way to further reap the benefits that are associated with what he described a as foremost global wealthy industry.
He explained that the one day Sports Mental health Dialogue fixed for September 30th in Kano will feature critical stakeholders drawn from various sports fields from across Nigeria.He said the outcome of the dialogue will culminate to the charting national roadmap for sports mental health in Nigeria and help to address fundamental issues that are related ailments in the sports sector.In his words "we have taken the burden to go round and interact with stakeholder s in the sports industry in Nigeria, the outcome has been positive."the outcome of the dialogue in Kano, come 30th September will determine the way forward, however, it is imperative to state at this juncture that 20 persons will be selected to proceed for hybrid trainings on sports mental health."those who successfully complete the training will be internationally certified to give care as sports mental health first aid givers, this will add huge value to sports development and promotion in Nigeria.
He added that the state of the mental healthiness of Nigeria athletes and the provision of quality mental health services to Nigeria athletes , their coaches, fans, referees and sports journalists inclusive is core to the growth of the sports sector.
Sports: Ganduje' s government failed , says Kano Gov , Abba Kabiru Yusuf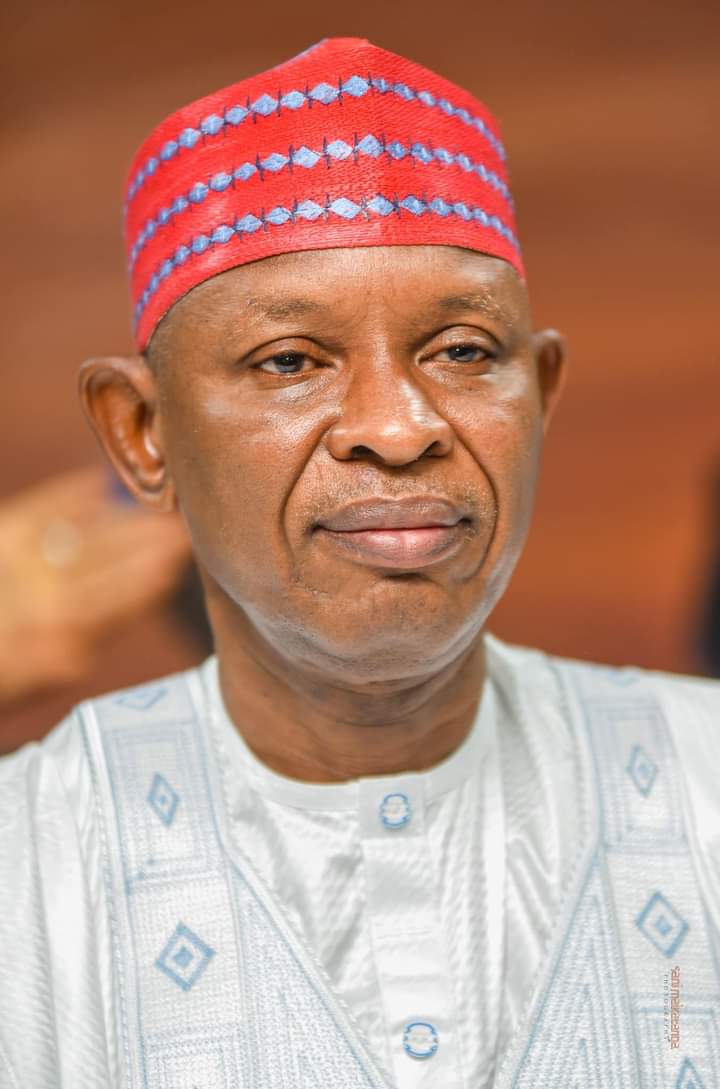 By Abdulgafar Oladimeji
Kano state governor, Eng Abba Kabiru Yusuf has alleged that the tenure of his predecessor , Abdullahi Umar Ganduje recorded mass failure in the area of sports development.
The governor who dismissed the performance of the Ganduje ' administration in that areas of sports development, further alleged that the failures were visible in the axis of the provision of sports equipments, facilities and motivation.
The governor , while addressing the state contingent to the 2023 National Youths Games , NYG north west zonal qualifiers holding in Kaduna, last Sunday said his administration is committed to the turn around of the misfortunes that the sector was subjected to under the leadership of his predecessor.
The special Adviser to the state governor on Youths and Sports , Imam Yusuf a.k.a Ogan Gboye, who stood in for the governor , while speaking in an interview with sports Writers at Ahmadu Bello stadium Kaduna , "I am here on behalf of the state government to see things for myself, how Kano athletes and officials are faring at NYG 2023 north west states zonal qualifiers taking place here in Kaduna.
Yusuf, who spoke in hausa dialect said " my coming to Kaduna to be with the athletes and officials , on behalf of his Excellency is a living testimony of the commitment by the state government under , Eng Abba Kabiru Yusuf, to revamp the sports sector in Kano.
He decry the failure by the previous leadership of the state government to accord honour to the state athletes that had excelled in various sports competition at the national and international major sports events .
In his words " we are distinct and ways apart from the immediate past state government in our ways of doing things.
"
"We are very much aware that Kano youths are multi sports talented, we will invest in all sectors of the industry to pave way for Kano youths to excel in sports.
"take for example.rugby, it is one sports that does not have national wide spread, but in Kano we don't only have a male rugby team, but our rugby girls and boys teams have qualified to go to the NYG next month in Asaba Delta state.Likewise in other major sports like football, volleyball and hockey our teams have qualified for NYG.
"we have assured these gallant youths from Kano , that they should go to the youths games in Asaba and make Kano state proud , I have assured them that on returning back to Kano they will be ushered before his Excellency, our sports loving governor, Eng Abba Kabiru Yusuf, who in his tradition of appreciating whatever is good for his people, he would receive them and decorate them with further honours, things will be different from their bitter experiences in the past.
" Those running sports in Kano today will testify that things are changing for the better , as against what it use to be, in the past, and I can assure Kano sports family , once again, that our ways are different, we have made pledges and we are committed and known for keeping to our words, there are better days for sports in Kano.
"we have toured the sports facilities in Kano, we have submitted our reports to His Excellency and as I speak to you, soonest the revamping of the sector will kick start , our energetic and talented youths will be given the platform to proceed to excel in their choice sports." Imam stated.
Kano Pillars signs Former Rivers United Defender Oheagbu Chinedu Anthony for 1-Year Deal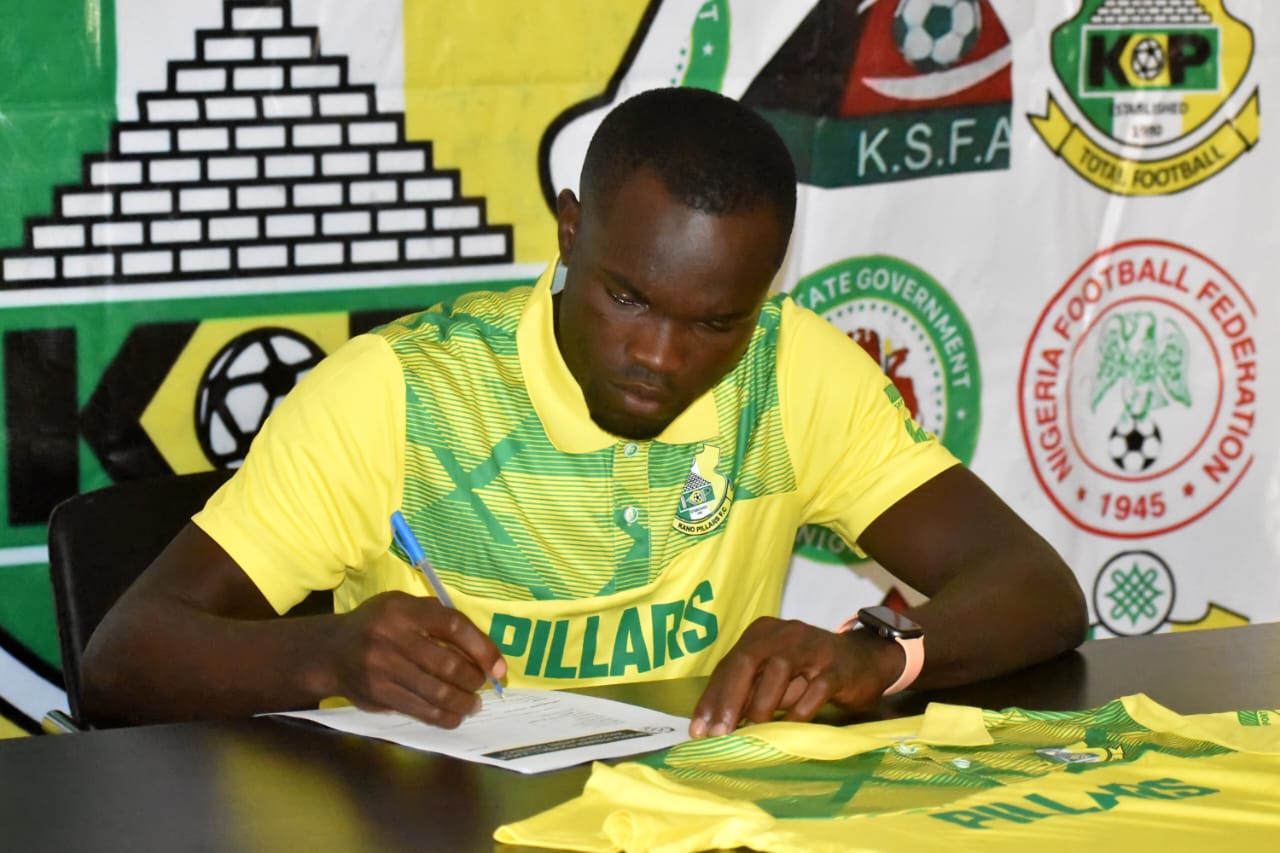 KANO, Nigeria (13/8/2023) – In a significant move, Oheagbu Chinedu Anthony, former central defender of Rivers United football club, has officially joined Kano Pillars football club on a one-year contract. Speaking enthusiastically about the historic stature of Kano Pillars in the Nigeria Professional Football League, Chinedu Anthony expressed his delight in becoming a part of the team, foreseeing a promising journey in his football career. The energetic defender, full of confidence, aims to elevate the club's performance in the upcoming 2023/2024 Nigeria Professional Football League season. Chinedu Anthony extended his gratitude to the club's Technical Adviser, Abdu Maikaba, for the trust placed in him, paving the way for his exciting new chapter with Kano Pillars.
Kpfc Media Officer Malikawa