Women's Education Tops  Priority If My Husband Is Elected Governor -Hauwa Wali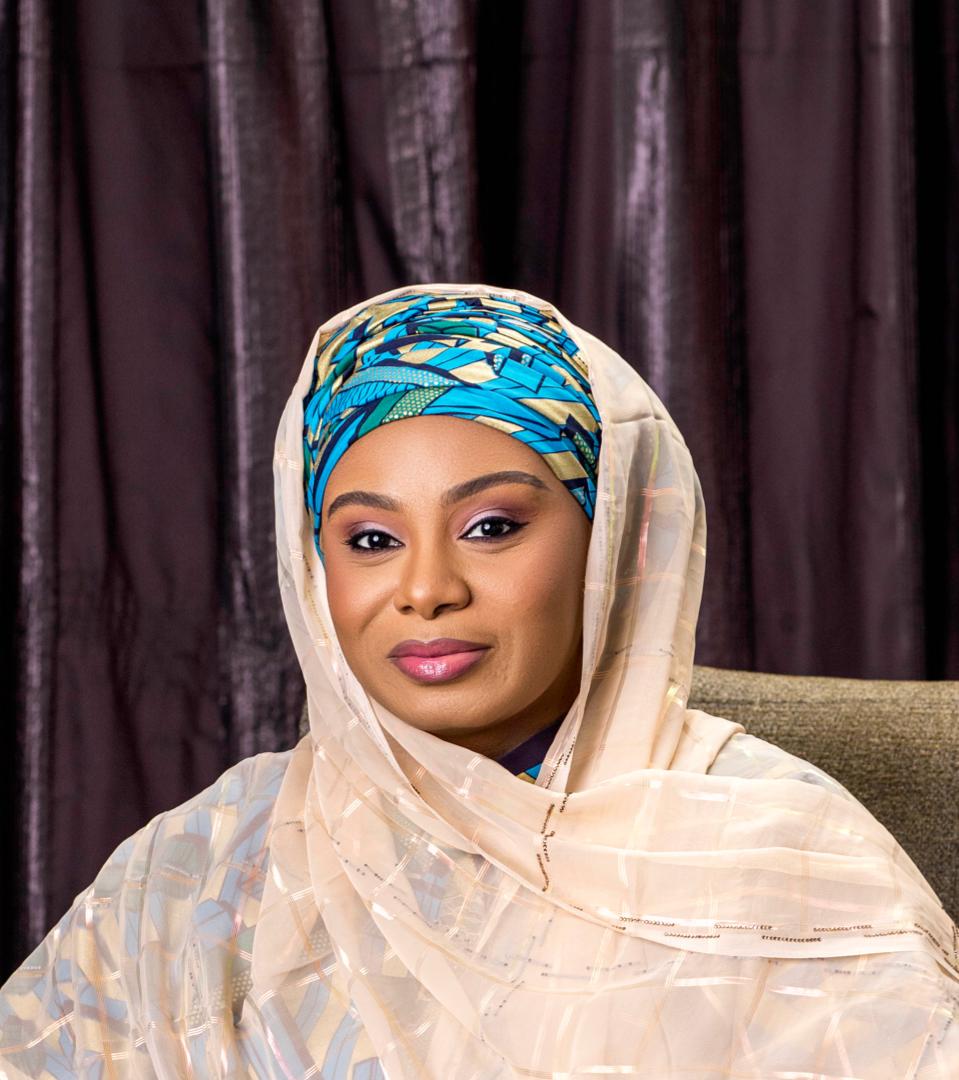 The wife of the Kano PDP gubernatorial candidate, Hajiya Hauwa Sadiq Wali says she will  equip women in the state with knowledge which she describes as a ladder  to any meaningful development.
She stated that, through education, women who form a large part of the society will be led to self-realization thereby exposing them to lots of opportunities and achieving greatly where they couldn't hitherto.
In an interview last  with journalists in Kano, Hauwa says her husband Sadiq Wali is a beacon of hope who has great plans of returning Kano to the path of human and infrastructural development as well as reviving the integrity of the state and economy.
According to Hausa Wali, her husband's administration if given the mandate has devised  strategies to develop the state with focus on key sectors such as education, health, commerce and empowerment, which have direct impact on the lives of the people especially  rural dwellers.
There are so many Factors why I believe Sadiq Wali is the best candidate. Aside the fact that he is one of the youngest contestant, if you look at his background you will see that he has lots of exposure which I believe is a plus for anyone who is seeking to be in the position he is vying for".
"Look at his manifesto, you will realize that Sadiq is trying to fix Kano, he is trying to make Kano the beacon of the north. We all know that we have lost a lot of integrity especially in terms of leadership. I believe he is the kind of person that can restore the state's integrity in the peoples' eyes nation-wide".
He has good intention towards education, health, commerce and so many other aspects of work"
In my position as a woman, what I intend to do if given the opportunity Insha Allah is first of all, how to make women's live easier towards their health, education and  empowerment. These are the three areas I believe every woman must be given the opportunity to explore in order to better their lives".
"Due to lack of education, a lot of women don't even know what their entitlements are not just in the society but even in their marriages. So, I believe education is the first step in the right direction. Whatever you are doing in life, if you are not educated, it hinders your opportunities", she added.
The kano PDP guber candidate's wife who spoke with enthusiasm on women's health said, government must move beyond providing just empty infrastructures in the health sector, but equip them with everything necessary to save lives and leading to decline of mortality rate indices amongst women and infants in the state.
"Any society that fails to provide qualitative healthcare services for its people, especially the women and children who are more vulnerable is a sick society whose dream of achieving greatness is still far from reality".
"Our administration will accord the women relevance by ensuring that their basic needs are well taken care of and given opportunities to also contribute to the growth of the state".
Furthermore, Hauwa Sadiq Wali added that their empowerment scheme for the women and youth will be designed in such a way that beneficiaries will not only be given start-up funds, machines or equipment, but first of all empowered with modern knowledge and skills on how to run that particular business in line with what is obtainable at the moment. That way, beneficiaries of such empowerment programs will be able to turn their start-up capital into profits, she said.
Hauwa charges the electorates and the general people of the state to rally round her husband Sadiq Wali in the Saturday, March 18 election for a new era of prosperity, transformation and overall development in Kano.
I Fulfill My Campaign Promises in Six Months," Says Walin Kazaure
The Senator representing Jigawa North-West from Jigawa State, Babangida Hussaini, stated that he has successfully fulfilled most of the significant projects within his first six months in office.
Babangida Hussaini, the Wali of Kazaure, conveyed this during an interview with Radio Nigeria Pyramid reporter Kabiru Muhammad Getso in his office in Abuja.
Hussaini highlighted the projects prioritized in his constituency, including healthcare delivery, education, provision of portable drinking water, and creating employment opportunities for numerous youths.
He attributed the success to the pre-existing blueprint for developing the constituents even before securing the Senatorial seat.
Babangida Hussaini also acknowledged the State Government's efforts to enhance the standard of living by providing essential social amenities.
"This is something they have been working on since our inception early this year, but there are lingering issues in the economy, such as a drop in internally generated revenue and overpopulation, necessitating Federal Government intervention," he remarked
In the healthcare sector, everybody recognizes the contribution of women in the election processes, and they are the most vulnerable in our community. That is why plans are underway to upgrade healthcare centers to reduce maternal mortality in our area."
Senator Hussaini reaffirmed his commitment to supporting health college students with registration fees to alleviate their challenges.
We greatly need young men and women from such health institutions to staff our primary healthcare centers and other hospitals."
Honorable Babangida pledged to leave no stone unturned and collaborate with other stakeholders to achieve the essence of democracy.
Inclusive Action for Adolescent Girls' Education in Kano State: Baseline Survey Findings Revealed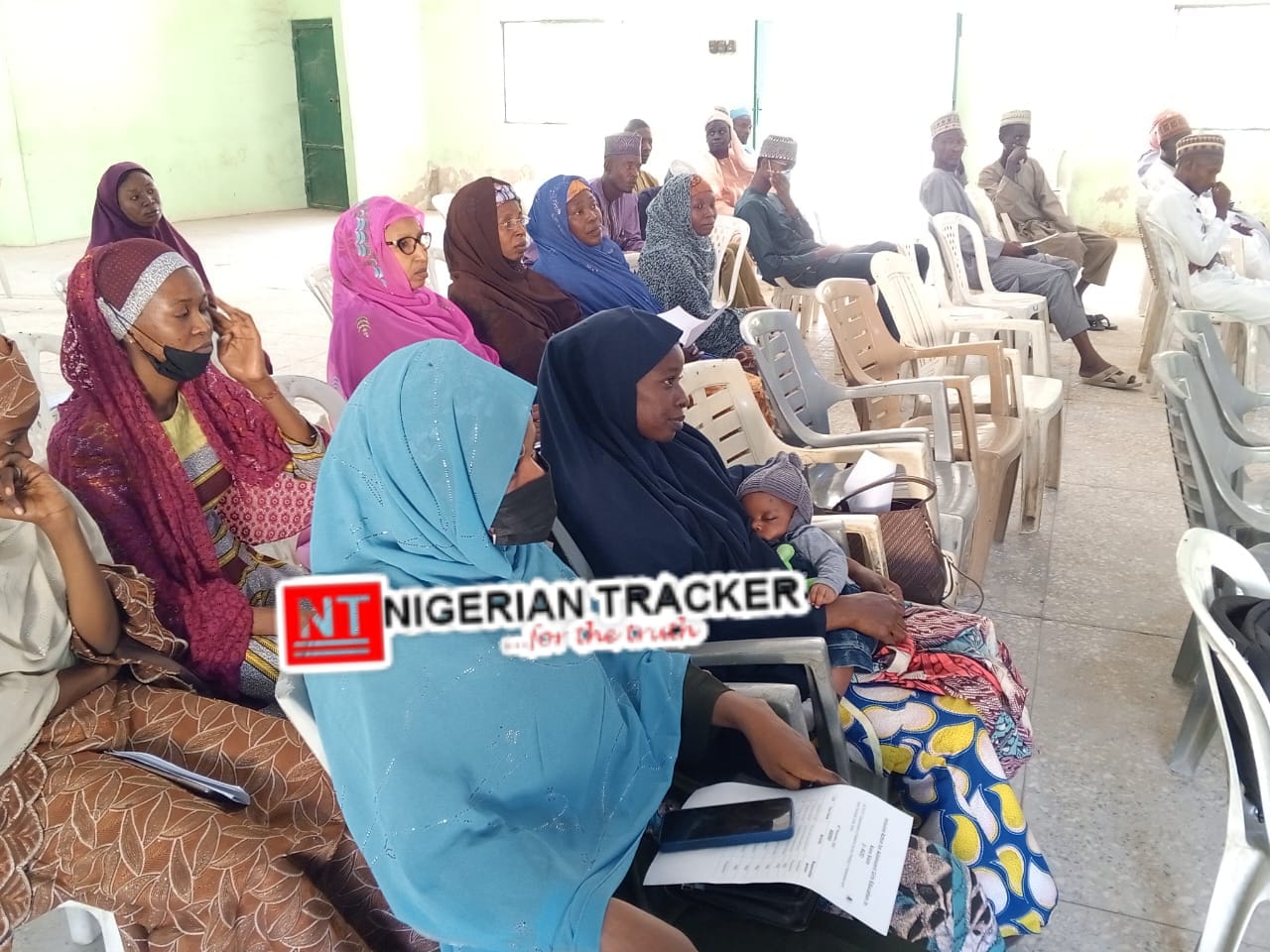 KANO, Nigeria – In a significant step toward fostering inclusive education for adolescent girls, a gathering was convened in Kano state to disseminate the findings of a baseline survey conducted in Nassarawa and Kano Municipal Local Government Areas (LGAs). Salisu Galadima, a key figure in the initiative, addressed the assembly, shedding light on critical issues affecting girls' education in the region.
Galadima, while addressing the gathering, emphasized that a staggering 90 percent of school dropouts among adolescent girls in Kano state can be attributed to factors rooted in poverty. He pointed out that economic challenges force many families to withdraw their daughters from school, hindering their educational progress.
Another significant factor contributing to school dropouts, as highlighted in the survey, is the failure of adolescent girls to pass qualifying exams. The pressure and implications of these exams, often shaped by cultural and social norms, create barriers that disproportionately affect girls' educational journeys.
Iliyasu Muazu Sharada, a village head of Sharada , proposed a unique solution to address the issue. He suggested the cancellation of the Senior Secondary Certificate Examination (SSCE) qualifying exam, contending that such a move would minimize school dropouts. His proposal sparked discussions on the broader implications of exam-centric educational systems and their impact on vulnerable populations.
Amidst the discussions, a prevailing sentiment emerged – the potential negative consequences of monetizing every aspect of education. Participants in the gathering voiced concerns that excessive financial demands within the educational system could exacerbate disparities and lead to increased dropout rates among adolescent girls.
The initiative's commitment to inclusivity was evident in the diverse group of women drawn from the selected LGAs. The gathering served as a platform for these women to express their perspectives and experiences, contributing valuable insights to the ongoing discourse on improving educational outcomes for adolescent girls in Kano state.
As the dissemination of baseline survey findings marks a crucial step forward, the call for inclusive actions to address the multifaceted challenges faced by adolescent girls in pursuit of education gains momentum. The collaborative efforts of stakeholders and community members aim to create a more equitable educational landscape, ensuring that every girl has the opportunity to thrive in the pursuit of knowledge.
NNPP seeks EU, U.S, A.U interventions in Kano guber election verdict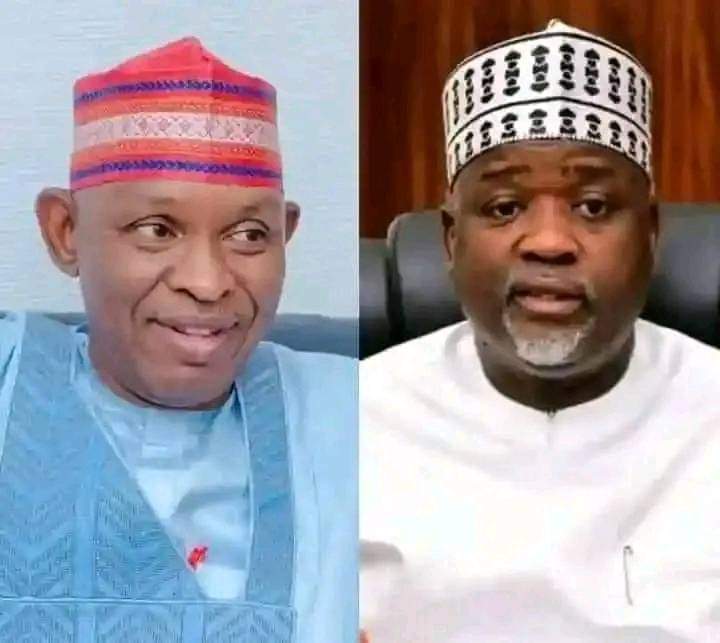 The New Nigeria Peoples Party, NNPP, has sought the interventions of the United States, European Union and African Union over what they described as manipulations of electoral verdict to overturn the victory of Kano State Governor Abba Kabir Yusuf.
At the protests staged on Wednesday in the embassies of U.S, E.U and AU in Abuja, the acting National Chairman of the NNPP, Abba Kawu Ali, said the lower court have compromised in their judgment with the Certified True Copy, CTC, of the Appeal Court verdict indicating that Governor Yusuf validly won the March 18 election.
He added that the NNPP protest in the embassies was to bring the issue to the notice of all well-meaning nations and well-meaning democratic organizations.
Ali said: "If at the point of delivering the judgment, there was a pronouncement that our Appeal failed but the CTC of the same judgment in its conclusive findings actually resolved all the issues in our favour, and even awarded costs in our favour against the APC, this definitely is a riddle."
Speaking further,  the acting Chairman of the NNPP told the EU that, "We need you to bring your diplomacy, your soft power to play over the Nigerian government, the Nigerian presidency, so that the judiciary is left to do its work.
Further, Ali said, "We don't need any favors. We want justice. We want justice for the people of Kano. And we say this because Kano is one of the most volatile states in this country".
Ali, who warned of dangers of electoral injustice, noted that, "It happened in 2019. And it's happening again. It's some form of deja vu. We have done our best to tell the people of Kano to remain calm".