Qatar 2022: Publicizing Islam through Football-Dr Gwandu
"While under-representation and misrepresentation are decried as the twin destiny of Islam in global television, what is often neglected by studies is the extent to which the contemporary nexus between television, sport and religion is actually providing a platform for both propagation and socialization." – Prof Musa.
Occurrences and concurrences in the 2022 FIFA World Cup starting today remind me of a paper presented at Islam and Media working Group session during the 2016 conference of the International Association for Media and Research (IAMCR).
The Conference was held from 27th to 31st July 2016 at the Department of Mass Communication at the University of Leicester, United Kingdom where I presented a paper titled "Islamic Ethics and Credible Global Journalism Practice."
The theme of the conference was "Memory, Commemoration and Communication: Look Back, Looking Forward". The conference coincided with the celebration of the 50th anniversary of the University Department as well as looking forward to the 60th anniversary of the IAMCR the following year.
Perhaps it was part of "looking back and looking forward"' that Professor Mohammed Musa who was then from the Department of Media, Communication and Journalism of the University of Canterbury, Christchurch, New Zealand chose to make presentation on his research titled "Television, Football and the Reproduction of Islamic Identity."
Tinubu /Omo-Agege And Their Dual Domineering Debut In Delta
The Professor noted "new emerging dimension in the nexus between television, sport and Islam" and to him "for sport as television cultural diet has not only provided the medium a global audience but also, in the case of European club football, resulted in a situation where global audiences come into contact with images and doctrines of Islam in several ways".
Professor Musa's submission was that "for through the focus on the uniqueness of Muslim or Arabic names among players, the close-up on Muslim players praying before or after matches, the 'sujud' or prostration by Muslim players in celebration of victory etc. global television audiences are told a story about Islamic doctrine of the superior being in Islam".
He considered as a way of disseminating Islamic stance when Muslim players in the EPL resented to wear club jersey because "it advertised 'haram' product" which to him was yet another instance of "directing attention of global audiences to the doctrine of clear boundaries in Islam, i.e., the notion of 'halal and haram' in Islamic jurisprudence".
It was the author's conclusion that "while under-representation and misrepresentation are decried as the twin destiny of Islam in global television what is often neglected by studies is the extent to which the contemporary nexus between television, sport and religion is actually providing a platform for both propagation and socialization".
Qatar 2022 is a pointer to the manifestation and amplification of what could only be seen and observed through microscopic research eye lens of the likes of Professor Musa six years ago, what Mendel will call "masked recessive character" – a trait that is expressed only when genotype is homozygous.
It is a showcase of the latent and "subconscious exhibition" of what might be seen as surreptitious. It shows how modernity shaped ways of achieving certain goals in an "unconventional" manner including the use of what is acceptable and mundane to score high goals.
As we look back and look forward, we can say that the coast is now clear that the happenings in Qatar 2022 FIFA World Cup open vista of opportunities for researchers to explore critical inquiries especially in the areas modernity, media, communication, history, religion and culture.
Dr. Umar Jibrilu Gwandu
20th November, 2022
Kano Hosts Maiden National Sports Mental Health Dialogue"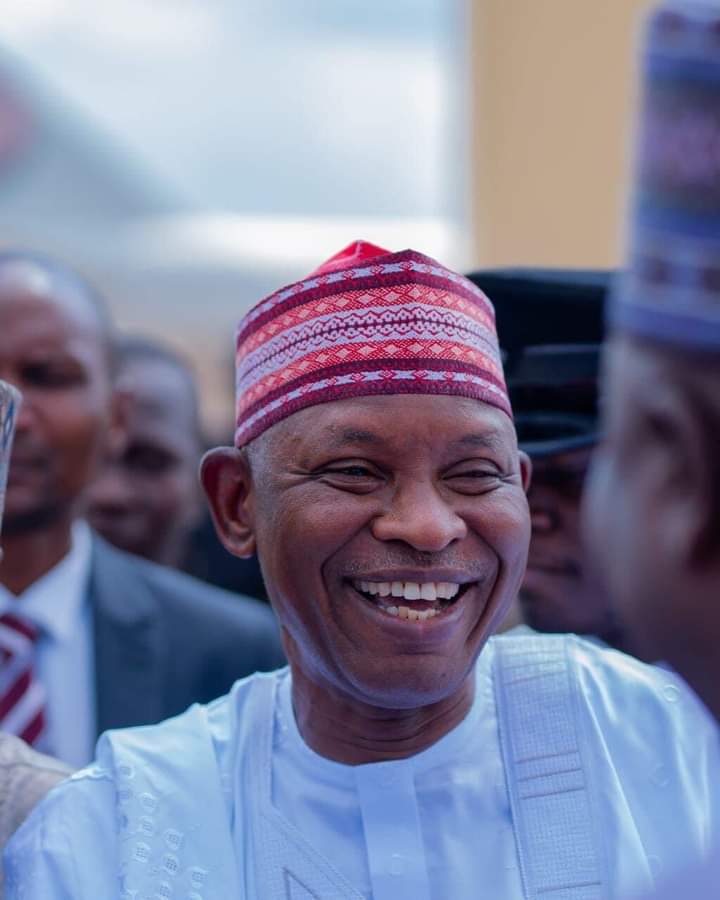 Kano state will play host to the maiden edition of Nigeria's National Sports mental health dialogue organized by FreIvan in collaboration with Sports Without Borders Development Association, FreIvan Services UK , country director, Joseph Andishu has said.
Mr Andishu addressing sports journalists at the mixed zone at Sani Abacha stadium Kano, Tuesday said the dialogue is a pilot move towards kick starting the process of developing the culture of giving prominence to issues related to sports mental health in Nigeria.
He further said , sports health is a contemporary issue , adding that Nigeria should not be left behind in the area of paying critical attention to the mental well being of its sports actors and back room personels at all levels.According him, Nigeria needs to commence the process of training qualified sports mental health practitioners as a way to further reap the benefits that are associated with what he described a as foremost global wealthy industry.
He explained that the one day Sports Mental health Dialogue fixed for September 30th in Kano will feature critical stakeholders drawn from various sports fields from across Nigeria.He said the outcome of the dialogue will culminate to the charting national roadmap for sports mental health in Nigeria and help to address fundamental issues that are related ailments in the sports sector.In his words "we have taken the burden to go round and interact with stakeholder s in the sports industry in Nigeria, the outcome has been positive."the outcome of the dialogue in Kano, come 30th September will determine the way forward, however, it is imperative to state at this juncture that 20 persons will be selected to proceed for hybrid trainings on sports mental health."those who successfully complete the training will be internationally certified to give care as sports mental health first aid givers, this will add huge value to sports development and promotion in Nigeria.
He added that the state of the mental healthiness of Nigeria athletes and the provision of quality mental health services to Nigeria athletes , their coaches, fans, referees and sports journalists inclusive is core to the growth of the sports sector.
Sports: Ganduje' s government failed , says Kano Gov , Abba Kabiru Yusuf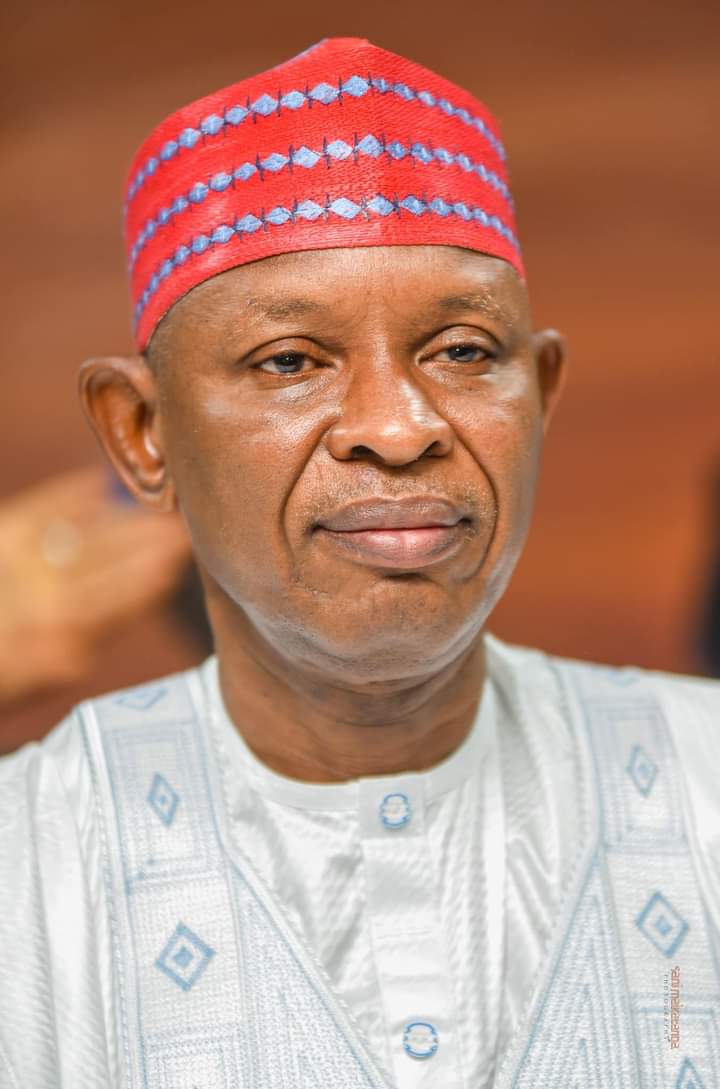 By Abdulgafar Oladimeji
Kano state governor, Eng Abba Kabiru Yusuf has alleged that the tenure of his predecessor , Abdullahi Umar Ganduje recorded mass failure in the area of sports development.
The governor who dismissed the performance of the Ganduje ' administration in that areas of sports development, further alleged that the failures were visible in the axis of the provision of sports equipments, facilities and motivation.
The governor , while addressing the state contingent to the 2023 National Youths Games , NYG north west zonal qualifiers holding in Kaduna, last Sunday said his administration is committed to the turn around of the misfortunes that the sector was subjected to under the leadership of his predecessor.
The special Adviser to the state governor on Youths and Sports , Imam Yusuf a.k.a Ogan Gboye, who stood in for the governor , while speaking in an interview with sports Writers at Ahmadu Bello stadium Kaduna , "I am here on behalf of the state government to see things for myself, how Kano athletes and officials are faring at NYG 2023 north west states zonal qualifiers taking place here in Kaduna.
Yusuf, who spoke in hausa dialect said " my coming to Kaduna to be with the athletes and officials , on behalf of his Excellency is a living testimony of the commitment by the state government under , Eng Abba Kabiru Yusuf, to revamp the sports sector in Kano.
He decry the failure by the previous leadership of the state government to accord honour to the state athletes that had excelled in various sports competition at the national and international major sports events .
In his words " we are distinct and ways apart from the immediate past state government in our ways of doing things.
"
"We are very much aware that Kano youths are multi sports talented, we will invest in all sectors of the industry to pave way for Kano youths to excel in sports.
"take for example.rugby, it is one sports that does not have national wide spread, but in Kano we don't only have a male rugby team, but our rugby girls and boys teams have qualified to go to the NYG next month in Asaba Delta state.Likewise in other major sports like football, volleyball and hockey our teams have qualified for NYG.
"we have assured these gallant youths from Kano , that they should go to the youths games in Asaba and make Kano state proud , I have assured them that on returning back to Kano they will be ushered before his Excellency, our sports loving governor, Eng Abba Kabiru Yusuf, who in his tradition of appreciating whatever is good for his people, he would receive them and decorate them with further honours, things will be different from their bitter experiences in the past.
" Those running sports in Kano today will testify that things are changing for the better , as against what it use to be, in the past, and I can assure Kano sports family , once again, that our ways are different, we have made pledges and we are committed and known for keeping to our words, there are better days for sports in Kano.
"we have toured the sports facilities in Kano, we have submitted our reports to His Excellency and as I speak to you, soonest the revamping of the sector will kick start , our energetic and talented youths will be given the platform to proceed to excel in their choice sports." Imam stated.
Kano Pillars signs Former Rivers United Defender Oheagbu Chinedu Anthony for 1-Year Deal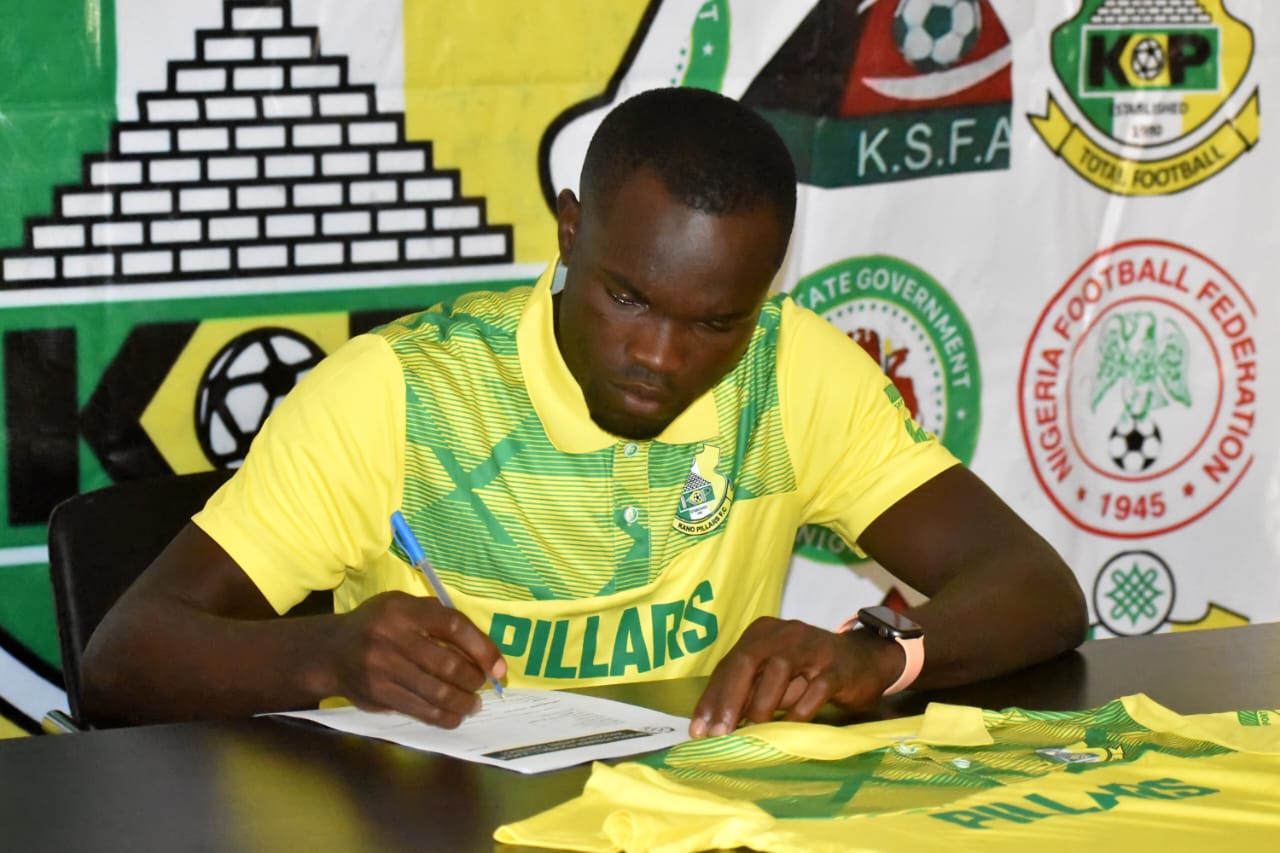 KANO, Nigeria (13/8/2023) – In a significant move, Oheagbu Chinedu Anthony, former central defender of Rivers United football club, has officially joined Kano Pillars football club on a one-year contract. Speaking enthusiastically about the historic stature of Kano Pillars in the Nigeria Professional Football League, Chinedu Anthony expressed his delight in becoming a part of the team, foreseeing a promising journey in his football career. The energetic defender, full of confidence, aims to elevate the club's performance in the upcoming 2023/2024 Nigeria Professional Football League season. Chinedu Anthony extended his gratitude to the club's Technical Adviser, Abdu Maikaba, for the trust placed in him, paving the way for his exciting new chapter with Kano Pillars.
Kpfc Media Officer Malikawa