America's Security Alert And The Contradiction In The Constant Call For Caution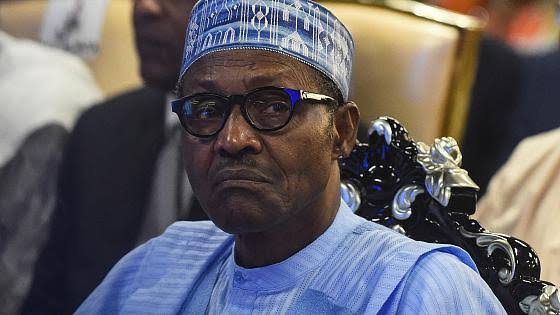 By Bala Ibrahim.
America undoubtedly enjoys a position of unparalleled military strength and great economic and political influence in the world. By virtue of such position, and in keeping with it's principles of creating a balance of power, that promotes human freedom, where all nations and all societies can choose for themselves, the rewards and challenges of political and economic liberty, America is seen as a sustainable model for the global success of democracy and free enterprise. All over the world, people want to be able to speak freely, choose who will govern them freely, worship freely as they please, have access to free education and enjoy the freedom of shelter, among other benefits.
These values of freedom are applicable for every person, in every society and every country of the world, including Nigeria, the giant of Africa and the biggest black country of the world. While America is taking the defence of itself as a fundamental commitment, it also says that, it shares a commitment to protecting the basic human rights and guaranteeing political and economic freedom of other friendly nations.
Insurgency:The Silence And Smokescreen Behind The Security Successes
America says and I quote, "Today, in the United States, we do not use our strength to press for unilateral advantage. We seek instead to see that the world is safe, people will be able to make their own lives better. We will defend the peace by fighting terrorists and tyrants. We will preserve the peace by building good relations among the great powers. We will extend the peace by encouraging free and open societies on every continent".
That is a motivational ambition that should placate every lover of tranquillity. But in the light of certain happenings, especially with regards certain predictions, questions are being asked about the sincerity of America to the comprehensive commitment to the full fulfilment of that ambition.
Things have happened in many countries of the world that have friendly ties with America, and when America makes a prediction, many times, the consequences come out in the reverse. And Nigeria is among the countries where America failed in such predictions.
In 2010, preparatory to the 2011 elections, John Campbell, Senior Fellow at the Council on Foreign Relations (CFR) and former Ambassador to Nigeria, predicted the collapse of Nigeria, in his book, titled, Nigeria: Dancing on the Brink.

"Governance, let alone democracy, faces grievous, structural challenges in Nigeria, Popular alienation and a fragmented establishment have contributed to Nigeria becoming one of the most religious and, at the same time, one of the most violent countries in the world. Ubiquitous patronage and corrupt behaviour, fuelled by oil money is a root cause of Nigeria's political and economic sclerosis. The federal government has failed to provide basic security for its citizens and has lost its monopoly on violence, two basic attributes of a sovereign state."-Campbell
Although Campbell believed that Nigeria is an important player in both global politics and in the American foreign relations in Africa, he predicted failure in the 2011 general elections, because it had, according to him, the potential of being both divisive on one hand and decisive for the future of the country on the other hand. More so, he said, because the players in the sham elections of 2003 and 2007 are still the main actors in the political space of Nigeria.
In the end, Nigeria solidly survived, surely to the disappointment of America's prediction, which mostly come when it wants a regime change in a foreign country.
Since last week, when the same America, followed by some of it's western allies, issued a security alert of an elevated risk of terror attacks in Nigeria, specifically in Abuja and some major cities of the north, the situation has not remained the same because of palpable fear. The alert, which was issued by the American Embassy in Abuja said, targets might include, but are not limited to, government buildings, places of worship, schools, markets, shopping malls, hotels, bars, restaurants, athletic gatherings, transport terminals, law enforcement facilities, and international organisations.
As a consequence, the U.S. Embassy said it will offer reduced services until further notice, advising it's nationals to avoid all non-essential travel or movements.
Given what happened in Nigeria in 2010, at a time similar to now, when the country was going into general elections, and how America's prediction came out in the reverse, people now tend to be very circumspect, whenever the US issues security alerts.
Investigations into what happened in Kenya in 2020, have also accused America of a culture of complacency among its forces. A similar situation played out in Syria, where, the US tried to use military force and financial pressure to compel Syrian President, Bashar al-Assad, to accept major constitutional reforms and a Kurdish autonomous zone, but in the end, under its supervision, Syria degenerated to a semi-state, contrary to the American prediction.
If we add what happened in Afganistan, where it lost out, after spending nearly $2.5 trillion and fighting for nearly 20 years, we can say sometimes, America's prediction only succeed in humiliating the country.
One contradictory conclusion to the inconsistent security concerns of America abroad is what happened to speaker Pelosi's husband in the couple's San Francisco home yesterday. While America was alerting the world about insecurity in Nigeria, an embarrassing security breach was unfolding in the house of the speaker, who in hierarchy, is the second in the United States presidential line of succession, after the vice president and ahead of the president pro tempore of the Senate. An intruder entered and attacked her husband with a hammer, shouting, where is Nancy Pelosi?
America always uses bad governance and poor government's economic policies as reasons for the insurgencies and insurrections abroad, but the ease with which it is visited by humiliation and such embarrassing violence at home, call for caution and a review of policy, because they seem to be coming with constant contradictions.
Harvard University Library Has 20 Million Books- Dr. Yushau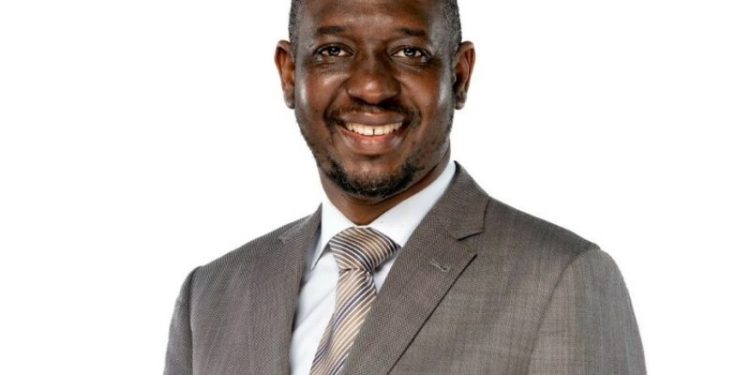 By Dr. Muhammad Jameel Yushau
The Harvard University experience is incomplete without discussing the abundant #learning opportunity offered by Harvard University library.
Harvard University has the oldest university library system in the United States. The library was established in 1638 and there are 28 libraries currently under the #university library system. It comprises 20 million books, 700 staff, 6 million digitized and publicly available items, 1 million maps and spatial data sets and 400 million rare items that include photographs, letters and manuscripts as stated by the university library page.
The Widener library, which is the largest and located at the Harvard Yard is where I enjoy spending part of my weekend. Widener library is an architectural edifice and a tourist attraction. Many visitors to Massachusetts State visit Widener Library as part of their touristic voyage.
A student is allowed to bring at least four guests to study in the library. So myself and my family utilize this opportunity especially during the weekends.
Nigeria's Yusha'u Appointed Harvard's Africa Policy Journal Editor
The Widener library was named after Harry Elkins Widener, a book collector, businessman and 1907 graduate from Harvard University. He died in the titanic accident of April 1912 along with his father. But his mother survived. The surviving mother gave $2 million grant to start the library in the name of her son. In addition to the 6 million digitized items, there are materials in 450 languages in the library.
Takeaway: The backbone of a university is the quality of its library. Contributing to the library is not the exclusive preserve of the university, but a public responsibility.
Dr Yushau is a candidate for the Mid-Career Master Program in Public Administration, and Editor-in-Chief of Africa Policy Journal

Collective action essential on Climate Change Action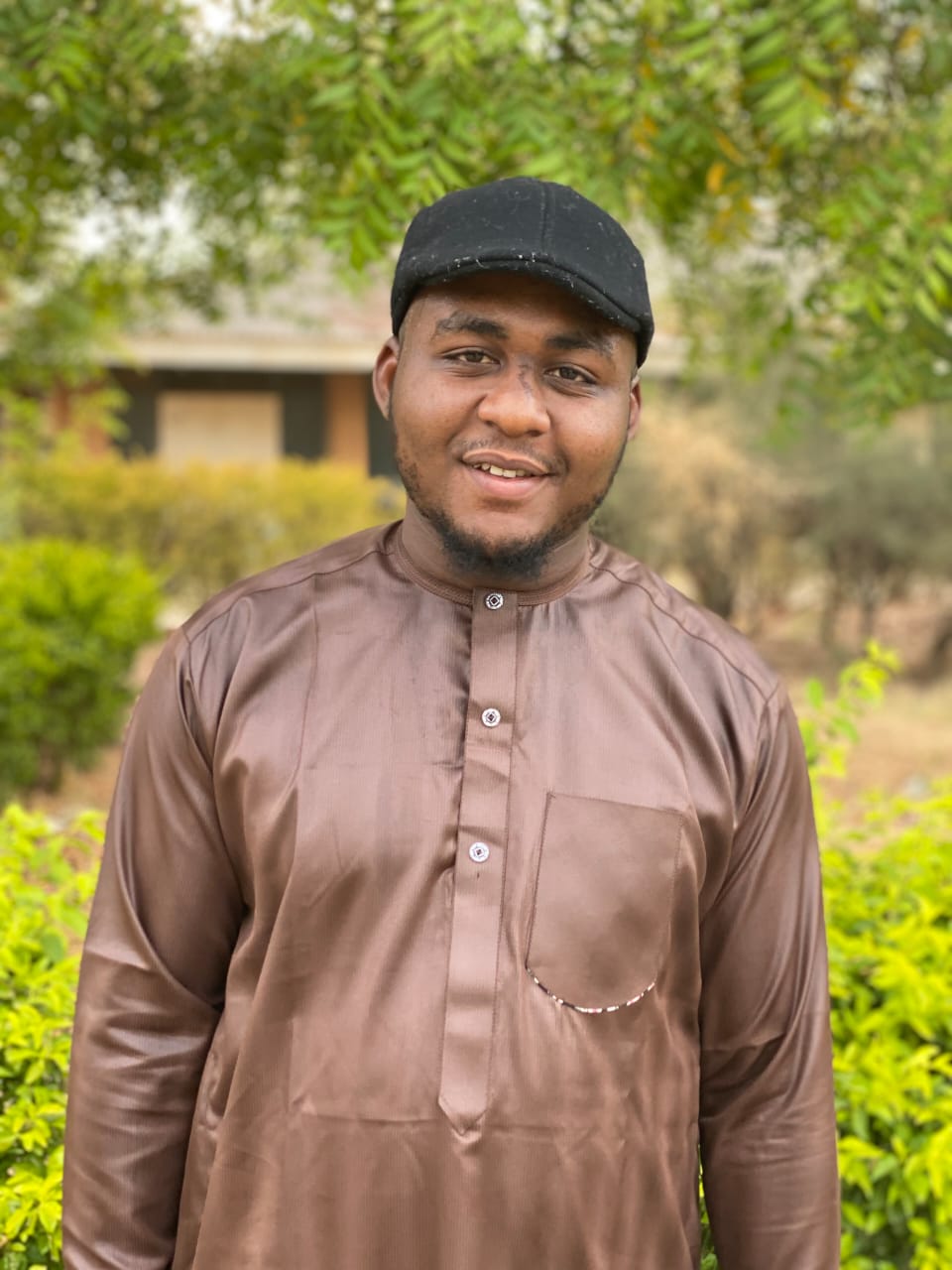 By Jibril Salisu Na'inna.
President Muhammadu Buhari's article that was recently published by the Washington post was apt and represents a strong voice of reason not only for Nigeria or Africa, but the whole world.
It is easy to rate it appropriately as an article conveying the right massage for humanity at a time the crisis in Ukraine is deflecting attention from the grim climate changes that are causing despair around the world.
The article has exposed the level of imbalance in some global agendas in which some countries and regions do not show sufficient commitment so long those countries or regions feel less affected by the devastating impact of climate change.
It is indeed true that the big economies are unwilling to stop or reduce their emissions that are responsible for global warming and climate change. And they are also shy of making the requisite agreed financial releases necessary to mitigate the impact of climate change,especially in developing countries.
President Muhammadu Buhari was on point when he advised the rich countries not to create the impression that the world cannot invest in its own safety against climate change.
"Don't tell Africa that the world cannot afford the climate cost of its hydrocarbons — and then fire up coal stations whenever Europe feels an energy pinch. Don't tell the poorest in the world that their marginal energy use will break the carbon budget — only to sign off on new domestic permits for oil and gas exploration. It gives the impression your citizens have more of a right to energy than Africans," he said.
NACGRAB Advises Farmers To Plant Climate Change Resilient Seeds
It can be recalled that the rich countries that contributed most to the climate crisis and pledged that to spend $25 billion by 2025 to boost Africa's efforts to adapt to climate change as the continent continues to struggle with drought, cyclones and extreme heat, as reported by Africanews.
But they have, sadly, failed to make that promise good."Governments have repeatedly failed to meet their commitments to the $100 billion fund for climate adaptation and mitigation in the developing world — for the mess their own industries caused."
Sharm El-Sheikh, Egypt where COP27 is holding has reawaken the consciousness of Africa to demand equal input and enough action with overall sincere commitment to confronting and mitigating the adverse negative effect of climate change facing the world especially the developing and poor countries with very low or no contribution to global carbon emission.
Indeed, Nigeria is not left out of the adverse crisis, the president reminded the world that Nigerian case was not different where he said "Part of my nation is underwater. Seasonal flooding is normal in Nigeria, but not like this. Thirty-four of the country's 36 states have been affected. More than 1.4 million people have been displaced" it is a verifiable fact, of which Jigawa state of northwestern Nigeria is the most affected state this year.
Nevertheless, for Africa to adopt resolutions of the conference fully enough, countries that made pledges to support developing countries must be committed and any source of survival that must left for the good, must firstly be substituted with an alternative means.
COP 2022 must be a truthful rise to act collectively so as to see more meaning and right actions taken ahead of next conference in 2023.
Jibril Salisu Na'inna is a student and pan Africanist wrote from ABU Zaria.
Jibrilsalisunainna @gmail.com

Intervention Of Elder statesman :Way Out For ASUU- FG Face OFF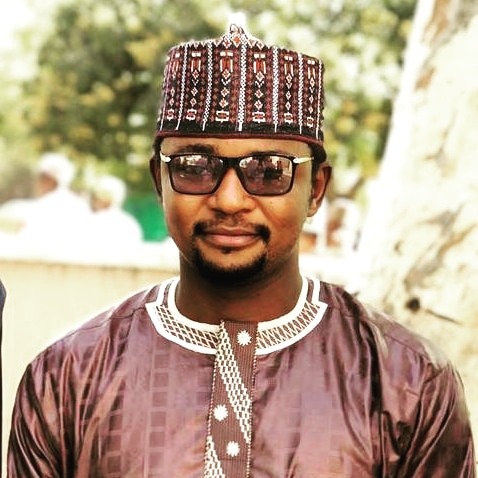 Abdurrahman Joji Adamu
The leadership of all University based unions should seek the audience and intervention of General Abdussalami Abubakar regarding the crisis and uncertainty of the Govt to address issues lingering in our Federal Universities, because the Federal government in my opinion, has adopted "competition" as the conflict mechanism tool to defeat ASUU and other University unions, The government is trying to satisfy their own desires at the expense of the other parties.
ASUU had in over the years being going on strikes, whenever they are on strike they table huge demands for the government to look into and addresses them, some of these grievances got considerate hiring by previous regimes and administrations. Part of the successes of ASUU strike overtime gave birth to tertiary intervention fund, which without tetfund intervention our Universities could have been like community public secondary schools.
This time around, the eight month strike had degenerates alot of war of words. looking at the aggressive nature of government ministers on the issue, series of meeting to resolve the strike were proved abortive until the intervention of the speaker of house of representative whom in his capacity and wisdom tried his best, ASUU agrees to back off.
It was apparent that all the striking unions were all tired and some are even ready for a fallback position. But the government in it inhuman nature has refused to give a compassionate attention on the matter by paying backlogs salaries to enable people go back to work, the repercussion had made so many of academic staff having no passion for their jobs anymore.

Terror Alert: Group Knocks U.S , U.K, Others For Going Public
Former president Goodluck Jonathan sometimes ago gave a highlight on how he solved the problem of ASUU then, in single day, without doubt we consider the statement of the former President as a challenge posed on President Buhari in order to take clue and expedite measures to resolve the strike issues, but the president gave an absent minded attitude on the lingering issue.
The essence of Government at whatever level is to provide leadership and service to the people. The arrogant nature of both ministers made negotiations deadlocked all times.
Those who think they are too big to serve should not be brought near public offices.
Ministers must not only be suitably qualified for their posts; they must also be willing to serve with all sense of expertise and humility.
With the inability of the ministers to make ASUU- cease fire on these stagnating negotiation and crafty promises, i think the president should re-visit the constitution in order to comprehend his presidential powers and duties accordingly.
Elder statesmen are seen globally as eminent senior members of a Nation especially : a retired statesman who unofficially advises current leaders. I believe the General can make peace out of these dilemma our Universities are facing. In record we have seen how the General chaired the peace accord committee in 2015 election and without doubt the committee conducted a brilliant work by making the power of incumbency irrelevant and opposition taking over the government.
I think the academics should search for a war veteran like him who has also fulfilled the promise of relinquishing power, perhaps he would advise the government impartially so they would understand.
Abdulrahman Joji Adamu
Write from Kano