Re-No Research in Nigerian Universities: A Rejoinder to Professor Maqari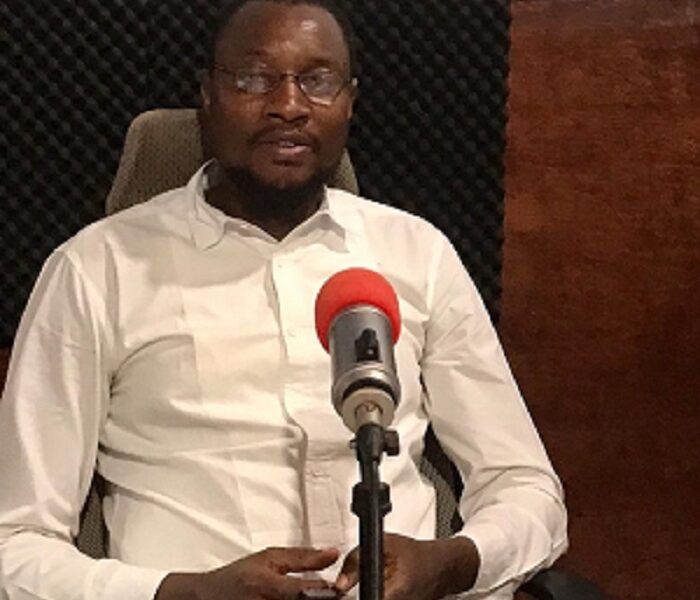 By Babayo Sule (PhD)
To start with, I respect Professor Ibrahim Maqari much and if u are keenly following his submissions he is being considered fair and honest in most of his engagements. Besides, he has the constitutional power to express his views and narrate his experience of his academic journey. We all know that no Nigerian system is working properly as it should. But to his this particular view, I have a contrary one with some fundamental issues raised as follows.
If research is not undertaken in Nigerian universities, does he agree that he became a Professor without doing any meaningful research?
Research is carried out in Nigerian universities now more than any period in Nigerian history. The emergence of TETfund scholarship training to young academics provides the opportunity for Nigerian scholars to attend world class universities, exposed to rigours of modern scientific research and advanced research techniques which they are now applying at home. The quality of journals and publishers that the Nigerian scholars are now penetrating is unprecedented. To confirm this, just make a simple Google search on subject of interest and see wonders.
Nigerian scholars are now accessing international grants more than ever and these grants are research driven and research oriented. In just Gombe State here between FUK and GSU, I can list more than 50 scholars with international grants running in thousands of dollars for research. What if u exapand and search all Nigerian tertiary institutions? Amazing!
Young Nigerian scholars are now publishing in Q1 journals and other Clavarite Analytics ISI/Scopus indexed journals which are universally testified to publish only ground breaking research and not any copy and paste or literature review or theoretical postulations. In some universities like UNN, u will never become a Professor until you published in this class of journals and publishers.
He may be talking of himself, his likes and his experiences and this regard, he is right. Then, u may ask him how he became a Professor. Surprisingly, I checked his profile in the internet but I was utterly shocked and confused to discover his total absence in all global academia forum or any SINGLE visible academic contribution. He is not present in Google Scholar, Research gate, Academia.edu, Semantic Scholar, Mendeley, talk less of Scopus ID and ORCID. Only his Facebook page and tafsirs are visible as a Professor. In contemporary academic world even in the neighbourhood of African countries, he will never ever be a Professor forever without a presence in these global academic forum. In essence, countries like Malaysia, Taiwan, India and even South Africa will never promote an academic that is not publishing in Scopus and other Clavarite Analytics ISI indexed journals and articles.
Additionally, how can he expect a genuine research from the Nigerian academics who are not catered adequately. Just in 2021, the US Government awarded Harvard University a grant of $500 million, a university now privately run to undertake research. In Nigeria, what is the government providing for research? A TETfund IBR research grant of N800000 for academics to carry a ground breaking research. Laughable! Isn't it? Even decent salaries to the academics is now a taboo. Yet, with this condition, check world first class reputable journals and publishers such as Springer, Sage, Palgrave Macmillan, Routledge, Zed Books, Rowman and Littlefield, etc etc and see how Nigerian academics are publishing there frequently. Are all these not evidence of research? Do these publishers published a joke or low quality research?
Besides, all of us, i repeat, all are products of Nigerian universities and academics, we are working in various fields of human endeavour and you can testify to the role of academics in training our younger ones in research. Graduates of Nigerian universities despite the poor condition of learning and instructions always excel in world class universities in the US, Europe and Asia why?
Perhaps, Prof was regurgitating his past experience during his analog days in Nigerian universities that he had not been frequenting during his working days. No one, may be, cares to enlighten the Prof that we are now in digital age where various softwares introduced such as Turnitin, ithenticate and other amti-plagiariam softwares compelled Nigerian universities' academics to embark on research with originality, contribution and practical policy implications. This is confirmed in Nigeria's recent Scimago ranking where Nigerian academics emerged 3rd after South Africa and Egypt in Africa amidst a wretched and miserable working conditions. In other words, Prof is obsolete to know that the era of copy/cut and paste is now a history for aspiring academics globally.
More reasonably, Prof might have been understood if he limits his unguarded utterances and advertisement of out-of-touch reality to himself and his likes. Of course, I agree with him, some Nigerian academics are truant, unproductive, inconsequential and can only work if they are closely supervised and compelled with threats of dismissal to work. Otherwise, they may easily bastardise the so-called academic freedom, stationed themselves stationary in places like Abuja and operate from there. These few deviants should not be considered as the yardstick of measuring the productivity of the Nigerian academics.
In essence, what is bemusing with the submission by Prof is what exactly is he trying to achieve? Blackmail his colleagues? Denigrate them? Diminish the sympathy they enjoy from the public for their father's land sacrifice? Buy sympathy and support to the government that prove to be notorious in reneging against all promises or what? Nigerian academics, for Prof's consent, are highly respected globally.
The likes of Maqari could not even mentor the younger ones academically since he believed they don't know research. Well, he is a missing gap in what the Nigerian academic community wasted for unproductive venture. This is my little take.

Nigeria Independence And The Boldness Of Buhari To Blow The Trumpet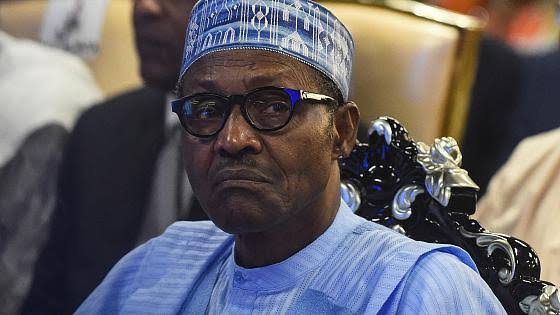 By Bala Ibrahim.
It was late Sir Ahmadu Bello, the Sardauna of Sakkwato, the former Premier of northern Nigeria, and the supreme political leader of the region that said, "You should blow your trumpet, because if you don't, no one is going to blow it for you, as everyone is busy blowing his own". Undoubtedly, the ambition of the Sardauna statement is to encourage people to tell their own success stories, particularly people that are vested with responsibilities. But for some people, perhaps because of modesty, or that behaviour of being relatively moderate, they don't subscribe to the idea of blowing their trumpet. To do that they argue, is like being boastful about one's achievements. Until recently, one of the people with such belief is Gen.Muhammadu Buhari rtd, and now President Muhammadu Buhari, PMB.
In the days when I was a reporter with the BBC, and prior to his transformation from a soldier to a politician, I was a regular visitor to him in Kaduna. Time without number, we had discussions on the sacrifices he made as a soldier, and the successes he recorded as a Governor, Minister and Head of state. Every time he mentions them, my instinct as a journalist, was to spur him to talk on the radio. I would say sir, why don't you narrate these to me on the microphone. And his response was always NO. He would blushingly decline to speak by way of a formal interview, because according to him, some may think you are exaggerating your sense of importance, or your abilities for accomplishment.

Lai Mohammed Lied Against Truth and Must Apologize to Nigerians-Atiku 
After countless abortive attempts, in one instance, I sought and succeeded in getting a note from him, to travel to Ilorin, and speak to his deputy at the Supreme Military Council then, late Gen.Tunde Idiagbon rtd. Lo and behold, I met him, but the situation wasn't any different. In fact, Gen.Idiagbon issued me a threat, that if I insist on him blowing his trumpet, he would instruct for my immediate arrest, regardless of the introduction letter from his boss. I said take it easy sir, my intention is honourable. Like his boss, talking about your achievements, is akin to exaggerating your sense of importance, or your abilities for accomplishment.
But I am particularly happy with today, because, years after the death of Gen. Tunde Idiagbon, and on the occasion of the celebration of the 2022 Independence anniversary of Nigeria, President Muhammadu Buhari has reversed his position on the issue of the blowing of the trumpet.
In an address to the nation this morning, PMB took time to score himself high, alongside his political party, the All Progressives Congress, APC, because as he said, in addition to the many achievements of his administration, and pursuant to the effective public financial management system put in place by his government, Nigeria succeeded in exiting two economic recessions. Sure, this was achieved because of the very practical and realistic monetary and fiscal measures employed by the government.
Not only had his administration given the desired priority to the agricultural sector through a series of incentives to micro, small and medium-scale enterprises that resulted in creating millions of jobs, as he mentioned, PMB was quick to blow his trumpet more, thus:
"Leading this initiative, the Central Bank of Nigeria's intervention in a number of areas as well as the Anchor Borrowers Programme had created the required leverages for Nigerians towards self-sufficiency in food and the necessary attraction for farming as a business".
After a detailed examination of some of the challenges facing the country, and the efforts of the Government at addressing them, including the thorny issue of the strike of the University lecturers, PMB returned his mouth to the trumpet, thus:
"In the past few years, we have witnessed and overcome a good number of challenges that would ordinarily have destroyed our nation. However, the indefatigable spirit of the Nigerian people has ensured that we overcome our challenges. It is in this spirit that I call on all of us to individually and collectively bring to the fore in dealing with all our development issues. I was called to serve, along with my team, I saw an opportunity to create a better Nigeria which we have done with the support of Nigerians. Almighty God and the good people of Nigeria supported us in laying a solid foundation for the Nigeria of our dreams."
As a spin doctor, who is interested in projecting favourable interpretations of the activities of the government and the party in power, especially in the media, by this boldness, to blow the trumpet of his achievements, PMB had simply given me the best of the gifts that any President can give his people at a trying time like now.
Yes, although this is his last independence anniversary speech as an elected President, the speech would help in correcting some of the distortions, and the negative perceptions about his performance.
Hip Hip Hip! Hurrah Nigeria at 62. And Hurrah PMB, for changing your stance, on the issue of the blowing of the trumpet.
APC : The Time To Tame The Fanning Out Of Fake News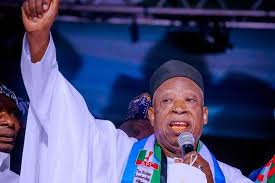 By Bala Ibrahim.
For the best part of last night, and the early part of this morning, my phones were ringing non stop, and virtually all the calls were coming with questions for clarification. As one heading the bureaucratic arm in charge of media management of the party in power, where important decisions taken by the elected representatives of the party are passed to you to process, for onwards transmission to the public, as directed, such calls can come under the classification of the normal call of duty. But not when they emanate out of the intent to install in the media, an insolent and impudent information, by the friends of fake news. Yes, the friends of fake news.
I did my best addressing the media last night, mostly my colleagues in the Hausa service of the electronic media, but by the morning time, the queries have skyrocketed to something like a quiz of scepticism. Everyone is asking, some with doubts, about a letter sighted by the media, to the effect that the National Working Committee, NWC, of the ruling All Progressive Congress, APC, under the leadership of Sen. Abdullahi Adamu, as the chairman, had written, in an unpleasant language, to the Presidential candidate of the party, Asiwaju Bola Ahmed Tinubu. As expected, in the eagerness to be the first to break news, some of my colleagues were quick to release the story, some, with nasty captions.
One of the moderate caption reads thus, APC Campaign Council List: Adamu Accuses Tinubu Of Side-lining NWC. It went on to say, "The chairman of the All Progressives Congress, APC, Abdullahi Adamu has accused the party's presidential candidate Bola Tinubu of appointing members of the Presidential Campaign Council without the approval of APC National Working Committee. Tinubu had on Friday unveiled a 422-man committee comprising political heavyweights and other notable members of the party to pilot the various sub-committees of the campaign council. However, days after releasing the list, Tinubu's campaign council postponed its inauguration to accommodate other interests and stakeholders within the party".
Some media houses went as far as releasing the purported nasty letter, which by implication means, the party has arrived at the junction of the rumoured rift, and the anticipated rupture.

A paragraph from the said wordings of the chairman reads, "It is against this background that the NWC received with astonishment and regret, the press release by the PCC on 23rd September, 2022, in which a purported list of appointees was announced, which effectively served as the approved roster of participants in the Party's Presidential Campaign Council. The purported list not only came as a complete surprise to the NWC and the Party's leadership, but also contravened the principles and purposes of the arrangements that you and I had led towards the adoption of the Organogram of the PCC, and its principal officials"- Sen. Abdullahi Adamu.
Nigeria's ace photojournalist, Maikatanga wins GLF Africa 2022 award
My first quarrel is not with the content of the letter, but it's qualification for authenticity, which ought to lie on the genuineness of the signature on it. And that gave way to my second, and most painful quarrel, because the letter in circulation, has not even been signed by anyone. It is a draft.
The last time I checked the dictionary, on the meaning of draft, it said, a preliminary version of a piece of writing. And my English teacher used to say, preliminary is the beginning, not the tentative, or fixed. It can change. Which means, even if there was the intention to fight, if there is a change of mind, the intention to fight can not be published as a fight.
No sooner than these agents of fake news had finished their work, than a release came from the Party, duly signed by the National Publicity Secretary, Bar. Felix Morka, viz:
APC PRESIDENTIAL CAMPAIGN COUNCIL – SENATOR ABDULLAHI ADAMU DID NOT WRITE ASIWAJU BOLA AHMED TINUBU.
"Our attention has been drawn to a "DRAFT" letter in circulation purportedly written by His Excellency, Senator Abdullahi Adamu, the National Chairman of our great Party, addressed to His Excellency, Asiwaju Bola Ahmed Tinubu, the Presidential Candidate of our great Party, expressing dissatisfaction over the recently released list of the Presidential Campaign Council (PCC). To be clear, the "DRAFT" letter did not emanate from the Party. An UNSIGNED letter that marks itself as a 'DRAFT' cannot and should not be attributed to its purported author. The National Chairman of our Party and our Presidential Candidate maintain cordial and effective communication channels, and enjoy full liberty of open and frank conversations on matters of interest to the Party and our Presidential Campaign. As such, an unsigned "DRAFT" letter of the kind in circulation is patently unnecessary and of no qualitative value to engagement between the Party and the PCC. We will not be distracted by the wishes and actions of detractors that wait gleefully but in vain for some kind of crisis to erupt between the Party and the PCC. We stand united, as a Party, in our resolve and commitment to execute a focused and issue-driven campaign to persuade Nigerians to renew our mandate in next year's general election".
As if acting with the instinct of a premonition, at the occasion of the signing of a peace accord today, which had in attendance virtually all the Presidential candidates for the 2023 elections, alongside their party chairmen or representatives, the chairman of the National Peace Committee and former Head of state, Gen. Abdulsalami Abubakar, took time to address the issue of fake news, saying unlike in previous elections, where thuggery and violence were the major threats, in 2023, fake news is the major challenge. He said and I quote, "According to the latest fake news, the name of the winner of the Presidential election of 2023 has already been released, long before the ballots are cast".
In my elementary days of training on Basic Journalism, one phrase that was repeatedly used, and made to resonate like a religious verse was, DONT BE THE FIRST TO GET IT WRONG.
My colleagues and I can do justice to the mission of the National peace committee, by refusing to be amongst the first to get it wrong, through the taming of the fanning out of fake news. And the best time to do it, is NOW.
What You Need To Know About Professor Iya Abubakar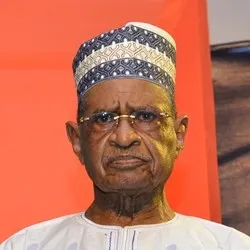 Sadiq Mohammed Mubi
Prof. Iya Abubakar, is from Adamawa state of Northeastern Nigeria, the first-rated Mathematician Of Africa who  became Professor Of Mathematics at the Age Of 28.
Iya Abubakar had his first class in mathematics at London University (University College Ibadan) in the '50s,  and completed a Doctorate Degree at Cambridge University, England in the 60s.
Professor Iya Abubakar was the only Nigerian appointed as a Professor in the Department of Mathematics, ABU Zaria, at the age of 28 in 1963.

A first class graduate of Mathematics at the University of Ibadan, he is the first Northerner to earn a PhD in any field when he earned it at the University of Cambridge.
He became Head of Department, Mathematics and Computer Science, ABU Zaria, at the age of 32 (a record in the Nigerian University system).
Lai Mohammed Lied Against Truth and Must Apologize to Nigerians-Atiku 
Second indigenous Vice Chancellor of ABU Zaria, at the age of 40 and retired from academics at the age of 44.
His academic productivity suffered a lot when he became Vice Chancellor (President) of the University.
Biography and Academic Carrier
Iya Abubakar was born on 14 December 1934 at Boloko, Belel District, Maiha Local Government Area of Adamawa state. He attended Barewa College Zaria, University College Ibadan (later  became the University of Ibadan) and earned a PhD at the University of Cambridge in England.
He worked as a visiting Professor at the University of Michigan in 1965 – 1966, before being appointed as Professor of Mathematics at Ahmadu Bello University Zaria at the age of 28, in 1967.
He held this position until 1975, as well as a visiting professorship at the City University of New York from 1971-72. In 1975, he was appointed the Vice-Chancellor of Ahmadu Bello University  Zaria, a position he held until 1978.
Prof. Iya Abubakar is exceptionally gifted, genius, talented, an industry of knowledge, the best of the best  and second to none.
Prof. Iya Abubakar is no doubt one of the finest brains to have come out of the North, whose legacies in academia are worth celebrating.
The people of "SABONDALE" comprised of Madagali, Michika, Mubi North/  South and Maiha Local Government Areas are indeed proud of their son ( Iya Abubakar) who is an elder statesman.
Youth of the 21st century may find it difficult to refill the vacuum created by GOD's wishes, when death comes, only GOD knows.    "Allah ya bashi lafiya da  cikawa da imani".  "Esteemed is better than silver or gold".
Prof. Iya Abubakar was a director of the Central Bank of Nigeria from 1972 to 1975.
Later career
After the regime of Lt-Gen. Olusegun Obasanjo handed power back to an elected Government in 1979, Iya Abubakar was appointed as the Federal Minister of Defence, holding this office until 1982. From 1993 – 2005, he was the Pro-Chancellor and Chairman of Council of the
University of Ibadan.
In the late 1990s, he served as the Director of  National Mathematical Centre at Abuja, and chaired both the National Manpower Commission of Nigeria and the non-governmental Africa International Foundation for Science and Technology.
Iya Abubakar was elected Senator for the Adamawa North constituency of Adamawa State, Nigeria at the start of the Nigerian Fourth Republic, running on the People's Democratic Party (PDP) platform.
He took office on 29 May 1999.
He was re-elected in April 2003. After taking his seat in the Senate in June 1999 – 2007. He was appointed to committees on Public Accounts, Banking & Currency (chairman), Commerce and Finance & Appropriation.
Iya Abubakar has also chaired the Senate Committee on Finance and Appropriation [6] and the Senate Committee on Science and Technology.
Prof. Iya Abubakar, holds a traditional title in Mubi Emirate Council, Adamawa state, as the Galadima of Mubi.
The great Professor, has since retired from active participation in public office and is now living a quiet private life