Inadequate Manpower Rendering PHC's Ineffective- Stakeholders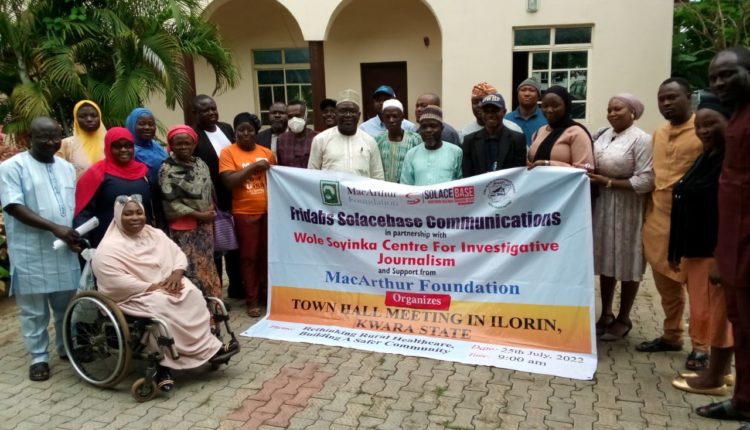 Health stakeholders have advocated generation of employment for Primary Health Centres (PHCs) within the community to address shortages of manpower in rural areas.
The stakeholders also call for financially effective local government administration for functional Primary Health Centres.
These were part of resolution at a town hall meeting organized by Fridabs Solacebase Communications in Collaboration with Wole Soyinka Centre for Investigative Journalism with the support of MacArthur Foundation held in Ilorin, the Kwara State capital, recently.
Speaking at the meeting, Executive Director, Fridabs Solacebase Communications, Abdullateef Abubakar Jos, said a major challenge facing functional Primary Health Centres at rural areas is inadequate manpower as most health care workers detest rural posting.
KUST, Al-Istiqama University Partner to Strengthen Linkages, Bridge Manpower Gap

Abdullateef Jos said the essence of the town hall meeting was to fashion out ways to address challenges facing effective and qualitative healthcare at the grass root.
''Our investigative reportage in some north western and north central states of the country have revealed some inadequacies militating against effective Primary Health Centre to include non- release of budgetary allocations, misappropriation of funds where available, inadequate drugs and lack of skilled manpower among others,"Abdullateef Jos noted.
An attendees at the meeting, Mr. Lawal Olarewaju, of Budgit, noted that for effective PHC, there is the need to ensure that local government administration are made to function by various state governments.
In his presentation titled , '' Improving Access to quality Health Care at Community level, Prof. Gordon Kayode Osagbemi of Community Medicine, University of Ilorin Teaching Hospital (UITH) identifies poor service delivery, policy gaps, inconsistency and discontinuing in policy and implementation, poorly remunerated and motivated staff and neglected infrastructure as problems of PHC implementation.
Prof. Osagbemi said the problems are not insurmountable with a strong political will, community participation, accountability, media support in sensitization and investigative reportage and the use of change agents.
On her part , the Executive Secretary, Kwara State Primary Health Care Agency, Dr. Nusirat Elelu said the agency had just one nurse to itself as of 2019 and 44 presently after the recent engagement of 43 new nurses.
"When the Primary Health Care Development Agency was established as an organ of the state, staff were moved as legacy staff from the Ministry of Health in the defunct department of primary health into the agency.
"But only one nurse was approved along and for over 10 years, no recruitment had taken place.
"When we came in and did our assessment, made a case to the governor that we had just one nurse in the whole Agency and he approved the recruitment of 50 nurses for the state primary healthcare agency which was unprecedented.
"So far, 43 of them have assumed duties after their three months training at the UITH and General Hospital Ilorin, before we redeployed them to different primary healthcare centres across the state in areas where they had very serious human resource gap."
Solacebase reports that the town hall meeting with the theme: Rethinking Rural Healthcare, Building A Safer Community had attendees that include, academia, health workers, Civil Society Organizations, Physically challenged persons, media and policy implementers from across the 16 local government of the state.
Meanwhile , a campus outreach was conducted by Fridabs Solacebase Communications at the Kwara State College of Nursing and Midwifery on the need for the students to embrace rural posting on the completion of their training so as to improve health care delivery at grass root.
Addressing the students , most of them who are in their final year, Prof. Gordon Kayode Osagbemi emphasized for them to live with the spirits and motto of the nursing profession,'' Caring with passion'', should be extended to serve in any community to enhance access to health care.
Kawu appoints Ashiru Kachako, Abbas Adam as media assistants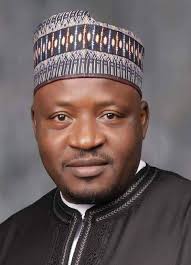 Ahead of the forthcoming 2023 general elections, the Senatorial Candidate of the New Nigeria Peoples Party (NNPP) for Kano South, Rt. Hon. Suleiman Abdulrahman Kawu Sumaila, has appointed two aides, who will manage his media activities for the campaign period.
Kawu appointed Ashiru Shehu Kachako, a veteran journalist with years of experience, as his Senior Special Assistant 1 on Media and Abbas Adam Abbas, a young and vibrant journalist, as Special Assistant 2 on Media.
In a statement he personally signed in Kano on Saturday, Kawu said the two newly appointed media aides are expected to bring on board their wealth of experience acquired over the years in their new responsibilities.
"I am highly pleased to announce Ashiru Shehu Kachako and Abbas Adam Abbas as my SSA 1 and SA 2 on Media. I have known the duo as core professionals who have carved a niche for themselves in the media industry.
"I have absolute confidence in their ability and capacity to pilot the media affairs of my campaign in the next couple of months as the 2023 general elections approach," Kawu said in the statement.
BREAKING: Aisha Buhari withdraws case against critic, Aminu Mohammed
Ashiru Shehu Kachako was until his appointment, the Head of Marketing of the Sunnah TV, Abuja. He was previously the Editor-in-Chief of the Kano-based Zuma Jaridar Hausa and the Head of News and Production of DTV Online. Kachako also worked as the Head of Religious Unit, Editor and Acting Head of Programmes of the Vision FM, Kano from 2019 to 2020 and served in the same position at Freedom Radio, Dutse, Jigawa State between 2007 and 2019. A teacher at the Nasarawa Nursery and Primary School, Kachako from 2005 to 2006, Ashiru Kachako was also the secretary of Kachako Islamic Medical and Engineering Centre from 2004 to 2007.
Born in 1973, Ashiru Kachako holds Higher National Diploma (HND) in Office Technology and Management, Advanced Diploma in Mass Communication and Postgraduate Diploma in Education from the Kano State Polytechnic. He also holds PGD in Mass Communication from the Ahmadu Bello University, Zaria. He is currently studying for his Masters in Communication Studies at the Bayero University, Kano.
The new Special Assistant on Media 2, Abbas Adam Abbas, is a broadcast journalist with Nasara Radio, Kano. A multi-task journalist, Abbas is a graduate of the Usmanu Danfodio University, Sokoto, where he bagged BSc in Microbiology.

Police Exhumed Corpse Of Baby Buried Alive,Arrests Suspects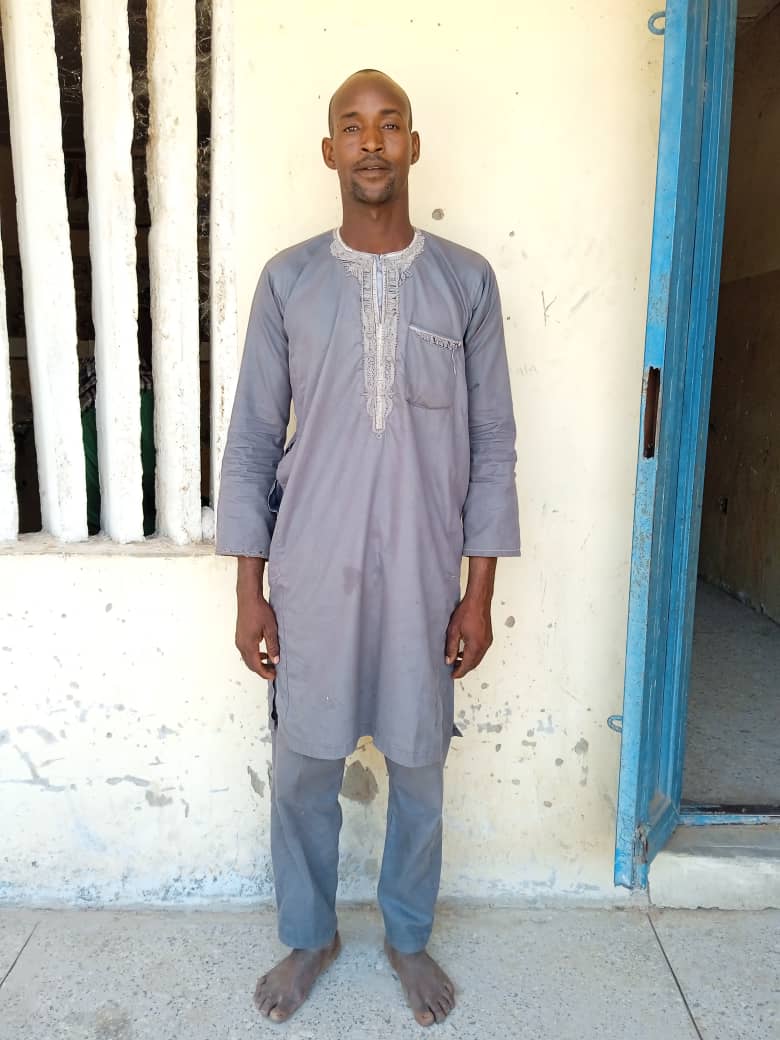 Police in Jigawa state have exhumed the corpse of a new born baby buried alive in Kiyawa local government Jigawa state.
Spokesman of the command DSP Lawan Shiisu Adam confirmed the incident in a statement issued to newsmen.
He said the incident happened on 02/12/2022, at about 2350hrs after a 30 year old Balaraba Shehu of Tsurma village in Kiyawa LGA is suspected to have given birth and buried the new born baby.
Shiisu said after police received the report, a team of Policemen were mobilized and proceeded to the scene of crime.
He said on arrival, detectives swung into action and exhumed the new born baby buried in the toilet.
Shiisu said the suspect was arrested and the baby was rushed to General Hospital Dutse, and certified dead by Medical Doctor.
He explained that preliminary Investigation led to the arrest of 25 years old man Amadu Sale alias Dan kwairo of Akar village in Kiyawa LGA who was alleged to be responsible for the unwanted pregnancy.
The suspects however conspired and buried the baby after delivery.
The Commissioner of Police, Jigawa State Police Command, CP Emmanuel Ekot Effiom however directed that, the case should be transfered to SCID Dutse, for discreet Investigation.
The suspects would be charged to court after investigation.

Tambari TV appoints Shawai as new MD/ Chief Operating Officer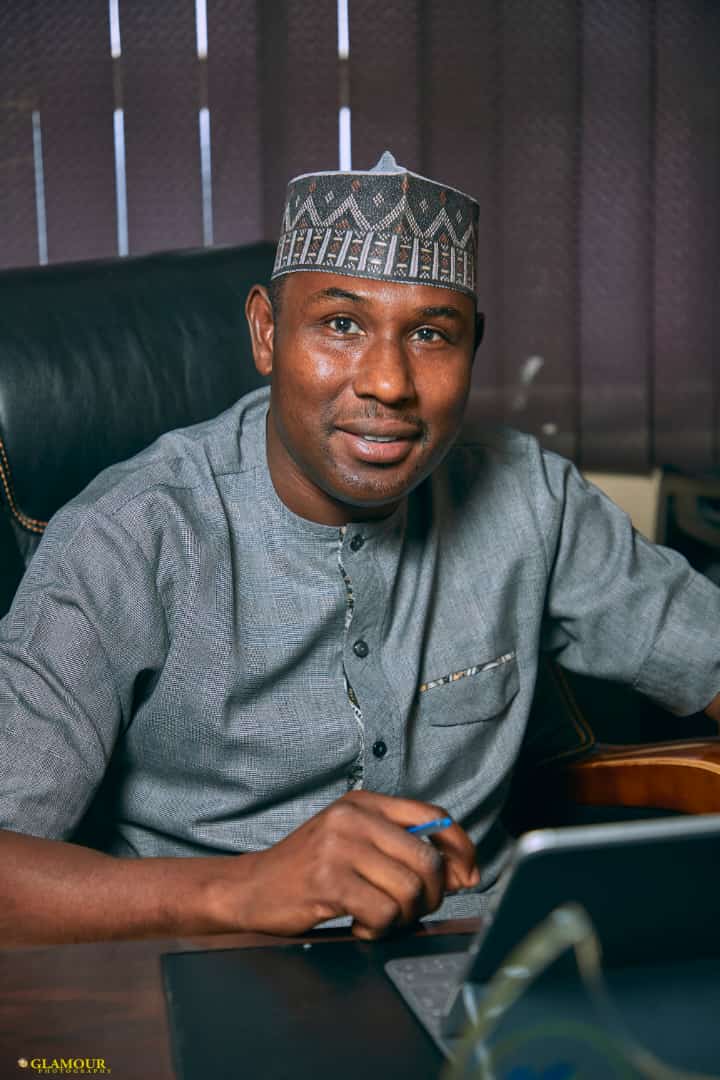 The board of Amasis Broadcasting Services Ltd , the owners of Tambarin Hausa Television has appointed Ibrahim Sani Shawai as its new Managing Director/ Chief Operating Officer.
This is contained in a statement signed by the Chairman of the board and Founder of the broadcasting outfit, Alhaji Ibrahim Makama.
Shawai who had within the last three and half years served as the image maker for Kano Electricity Distribution Company (KEDCO) will now resume duties at his new office on Jan 1, 2023.
At his new organization, Shawai is expected to manage the daily business operations of the company, working closely with heads of department and provide support for the day-to-day activity of employees of Tambarin Hausa Television.
He will also strategize as well as implement policies in Amasis Broadcasting Services Ltd towards promoting the organization's culture and vision while overseeing operations to keep the business aspect of the company on track and in its right perspectives.
Disquiet, As Nigeria Christian Pilgrims Bicker Over Pilgrimage
The station Tambarin Hausa TV "Amon Gaskiya" is the first international TV station in Nigeria that broadcast in Hausa Language.
The station provides news updates on hourly basis with variety of rich programs to the delight of its audience as well as keeping the general public well informed.
Shawai, a Kano-born trained journalist and communication strategist, had worked with several National and International world class organizations where he was able to acquire enormous wealth of experiences.
According to the Board chairman, Shawai has become an asset to any organisation in view of his vast knowledge of the media, socio- economic and political structure of not just Nigeria but African and European continents.
In summary, Shawai, from being a freelance Journalist became a broadcaster, a producer, Editor, public relations consultant and then a manager in the field of communication.