Inadequate Manpower Rendering PHC's Ineffective- Stakeholders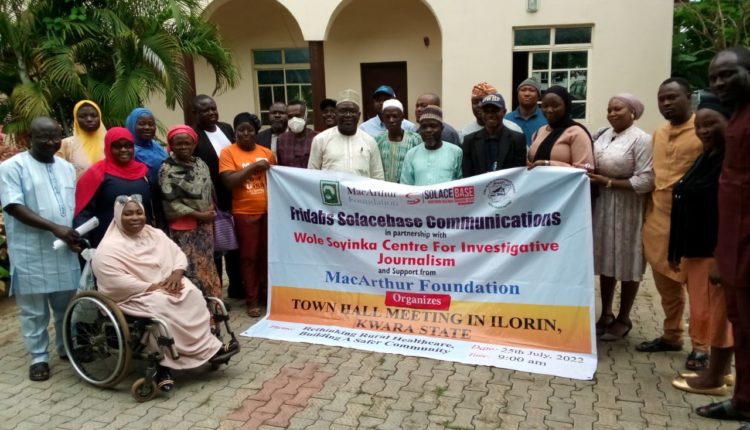 Health stakeholders have advocated generation of employment for Primary Health Centres (PHCs) within the community to address shortages of manpower in rural areas.
The stakeholders also call for financially effective local government administration for functional Primary Health Centres.
These were part of resolution at a town hall meeting organized by Fridabs Solacebase Communications in Collaboration with Wole Soyinka Centre for Investigative Journalism with the support of MacArthur Foundation held in Ilorin, the Kwara State capital, recently.
Speaking at the meeting, Executive Director, Fridabs Solacebase Communications, Abdullateef Abubakar Jos, said a major challenge facing functional Primary Health Centres at rural areas is inadequate manpower as most health care workers detest rural posting.
KUST, Al-Istiqama University Partner to Strengthen Linkages, Bridge Manpower Gap
Abdullateef Jos said the essence of the town hall meeting was to fashion out ways to address challenges facing effective and qualitative healthcare at the grass root.
''Our investigative reportage in some north western and north central states of the country have revealed some inadequacies militating against effective Primary Health Centre to include non- release of budgetary allocations, misappropriation of funds where available, inadequate drugs and lack of skilled manpower among others,"Abdullateef Jos noted.
An attendees at the meeting, Mr. Lawal Olarewaju, of Budgit, noted that for effective PHC, there is the need to ensure that local government administration are made to function by various state governments.
In his presentation titled , '' Improving Access to quality Health Care at Community level, Prof. Gordon Kayode Osagbemi of Community Medicine, University of Ilorin Teaching Hospital (UITH) identifies poor service delivery, policy gaps, inconsistency and discontinuing in policy and implementation, poorly remunerated and motivated staff and neglected infrastructure as problems of PHC implementation.
Prof. Osagbemi said the problems are not insurmountable with a strong political will, community participation, accountability, media support in sensitization and investigative reportage and the use of change agents.
On her part , the Executive Secretary, Kwara State Primary Health Care Agency, Dr. Nusirat Elelu said the agency had just one nurse to itself as of 2019 and 44 presently after the recent engagement of 43 new nurses.
"When the Primary Health Care Development Agency was established as an organ of the state, staff were moved as legacy staff from the Ministry of Health in the defunct department of primary health into the agency.
"But only one nurse was approved along and for over 10 years, no recruitment had taken place.
"When we came in and did our assessment, made a case to the governor that we had just one nurse in the whole Agency and he approved the recruitment of 50 nurses for the state primary healthcare agency which was unprecedented.
"So far, 43 of them have assumed duties after their three months training at the UITH and General Hospital Ilorin, before we redeployed them to different primary healthcare centres across the state in areas where they had very serious human resource gap."
Solacebase reports that the town hall meeting with the theme: Rethinking Rural Healthcare, Building A Safer Community had attendees that include, academia, health workers, Civil Society Organizations, Physically challenged persons, media and policy implementers from across the 16 local government of the state.
Meanwhile , a campus outreach was conducted by Fridabs Solacebase Communications at the Kwara State College of Nursing and Midwifery on the need for the students to embrace rural posting on the completion of their training so as to improve health care delivery at grass root.
Addressing the students , most of them who are in their final year, Prof. Gordon Kayode Osagbemi emphasized for them to live with the spirits and motto of the nursing profession,'' Caring with passion'', should be extended to serve in any community to enhance access to health care.
Enugu State Journalists Mourn the Loss of AIT Reporter, Jimmy Edeabasi Abaekong
Enugu State Chapter of the Nigeria Union of Journalists, NUJ, has announced the death of the State reporter of the African Independent Television, AIT, Jimmy Edeabasi Abaekong.
Before his death, Jimmy who moved from Ebonyi State to Enugu was attached to the Enugu Government House.
A message posted on the Enugu NUJ platform reads:
It is with heavy heart the NUJ Enugu State Council announce the sudden demise of our member, Jimmy Edeabasi Abaekong of AIT whose sad event occurred on the 29th of September 2023 during a brief illness.
Jimmy was of the Private Broadcast Chapel and hailed from Uyo, Akwa Ibom State.
"The peaceful government house reporter would be greatly missed by all.
Journalist 001
Independence :Plateau State Governor Pardons 4 Inmates
By Asile Abel, Jos
Governor Caleb Mutfwang of Plateau State has granted the prerogative of mercy to four inmates who were previously condemned to death, while others have been granted pardons to serve life sentences.
The statement was included in a statewide broadcast by the governor on Sunday, as part of the activities to mark Nigeria's 63rd Independence Day.
"On this remarkable day, it is my pleasure to exercise my Prerogative of Mercy as enshrined in the Constitution of the Federal Republic of Nigeria. Having reviewed the recommendations of the Council on the Prerogative of Mercy, I hereby approve the following."
The beneficiaries among the prisoners include Danladi Musa, who was sentenced to life imprisonment for culpable homicide and has served 17 years; he is granted an absolute pardon.
Tali Zingtim, who was also sentenced to death by hanging for criminal conspiracy and armed robbery, will now serve 21 years of imprisonment.
Similarly, one Ponzing Nanshep, who was sentenced to life imprisonment for criminal conspiracy and culpable homicide, will serve 21 years of imprisonment.
Also, Dauda Joshua, who was sentenced to death by hanging for culpable homicide, will serve a life sentence.
Governor Mutfwang used the opportunity to express his appreciation to the citizens of Plateau for their support of his administration so far.
"I wish to thank every citizen for the immense support we have enjoyed since assuming office. I encourage you to maintain faith in us and remain positive that we will fulfill our promises."
The Governor of Plateau State congratulated Nigerians on 63 years of being an independent country.
"I wish you a happy and hope-inspiring Independence celebration and rest assured that we are committed to the peace and prosperity of our land.
Dala Inland Dry Port Appoints Barrister Hassan Bello as Non-Executive Director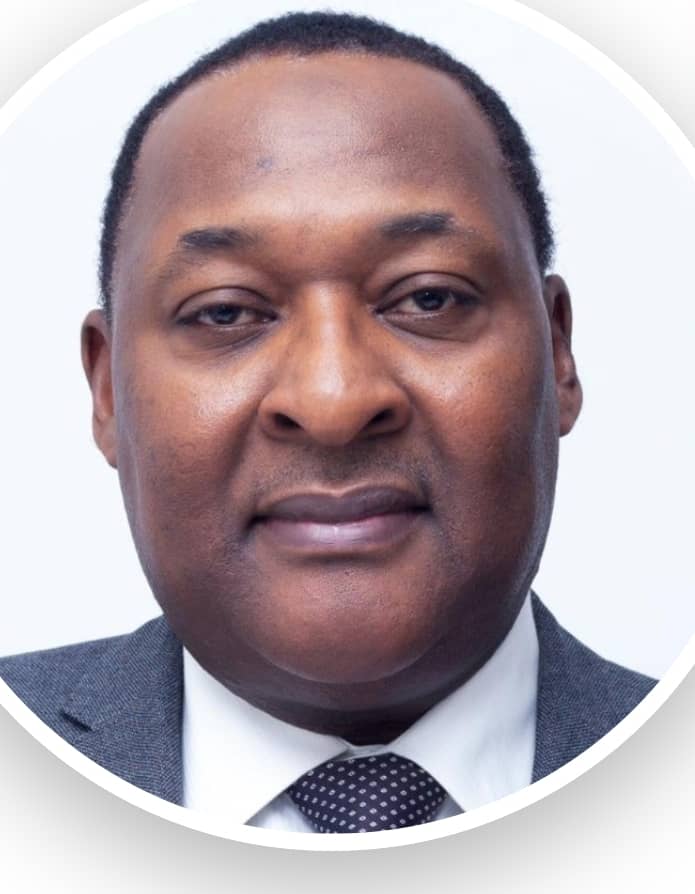 The governing Board of Dala Inland Dry Port Zawaciki Kano has appointed Barrister Hassan Bello (OON) as its non executive Director.
Announcing the development shortly after its meeting held on Tuesday 26th September 2023 at Abuja, the Board's chairman Alh Abubakar Sahabo Bawuro said the appointment of Barrister Hassan Bello, an experienced legal practitioner and astute administrative guru in the shipping industry in Nigeria, is with immediate effect.
HASSAN Bello was a graduate of the prestigious ABU Zaria and was called to the Nigerian Bar in 1982.
He later held various positions as state counsel – ministry of justice, Sokoto, Legal Adviser/Company Secretary Secretary – Sokoto Investments company Ltd..
Hassan Bello was also the Head of Legal Dept, Nigerian shippers' Council and later on as Executive Secretary/ CEO of the council..
Barrister Hassan Bello has been accredited with formulation, executing, interfacing and implementation of strategies that transformed the shippers'Council as the economic regulator of the Nigerian Ports industry.
In a statement signed by Head ,corporate communications Ahmad Rufai Bello said until his emergence as Director to the Board, Bello Esq had been a consultant to the Board.
Barrister Hassan Bello was conferred with the prestigious National Honour Award of the OFFICER of the ORDER of the NIGER (OON) by the former president of Nigeria Muhammadu Buhari in May this year.