Kwankwaso's  Strategy For Political Relevance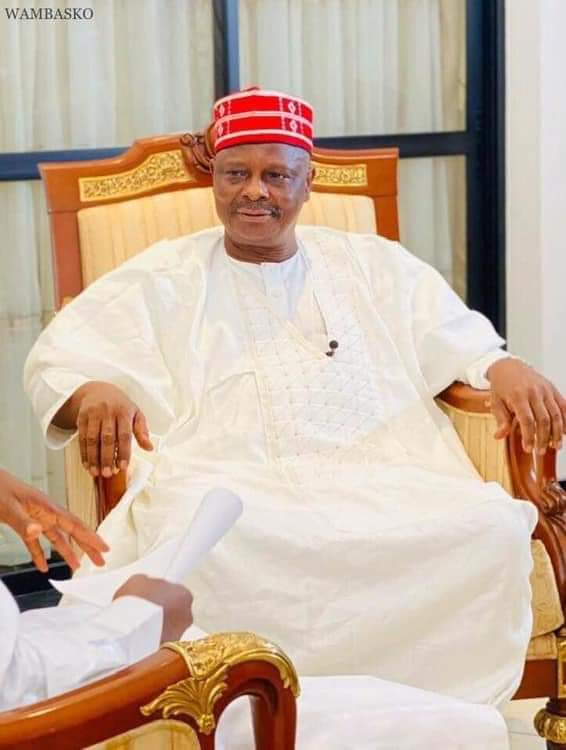 By Faruk Umar
If you understand the forces that determine competitive strategy, then you will understand that Kwankwaso's moves are one of the best political moves at the moment. Some merely think it's solely about presidential ambitions and I tell them to reconsider their verdict and look at the bigger picture. I wish I can explain the concept of two issues, one in politics and the other in competitiveness that even giant blue chip companies adopt such strategies for survival and relevance in their market space.
First of all, in politics there's what we call " political relevance ". You can be Governor, senate, minister or even president and later become irrelevant forever. The case of Ganduje (Dollar Saga) should serve as an example for those who have the vision to see the future ( trust me, after he relinquishes power). You can attain the pinnacle of political office and yet be as irrelevant as a street or stray dog after you leave office. We shouldn't forget this. Now what could lead to such a tragic end in politics? The answer is simple. You wrongly defined societal welfare and you had no manifesto, in other words you had no vision and mission from the cradle.
Court Grants  NDLEA Permission To Further Detain Abba Kyari
As i write, I believe I do not need much rigmarole to convince to those who took their time to read my write up that even President Buhari ( himself will be so much politically irrelevant after he leaves office because of his inability to have a unique political strategy as anticipated by most of his cohorts and admirers ( count me out, because I've never been). An extensive explanation on this will only open up a Pandora's box for incessant and baseless arguments.
I therefore rest my case. Kwankwaso has numbers ( just like napoleon bornapati). He believes in numbers, however doesn't have the backing and support of the oligarchs at the echelon of affairs in both major political parties. What should he do as a strategist who lacks a bargaining power and who has been in the game for over 30 years? Cry about it like some desperate pretenders do? Or take a bold step?.
I believe he should take a calculated bold step because I knew from our days in the military school "No guts no glory". Trust me, if Aliko Dangote never had guts, vision , mission and a unique strategy he would've have probably ended up as a trader in one of the major market places in kano. So I don't know where the panic comes from. In summary, what kwankwaso is planning for is a "sustainable strategy for political relevance" which will give him a long term bargaining power which will serve as his lethal weapon against any external force in the political space. Let's not forget to think like a politician before we jump into conclusions. A career politician is different from a normal politician. Just as Machiavelli said " in order to understand the mindset of the subjects one must be a ruler and in order to understand the mindset of the rulers one must be a subject".
Secondly, on the issue of competitive strategy, I mentioned in retrospect the issue of "Bargaining power". Some will assume bargaining power in politics is not as important as holding a political office. Trust me, what most of your religious manipulators are doing today is solely for their political aggrandizement and they're strategically maintaining their bargaining power. Manipulating your intellect to attain their goals. And the more followers they have, the more likely they remain relevant because those in power will surely give them a listening ear. Because they have a bargaining power ( The hausa man called it ban gishiri na baka manda).
Therefore, for those who merely think and view situation at just presidential ambition, I think they should reconsider their verdicts. However, this is solely based on my understanding about kwankwaso himself, political strategy and a sustainable relevance in any kind of space you may find yourself, be it political or in market space. I'm solely entitled to my opinion and as I always say, I will always maintain an independent critical attitude towards issues and off course give an opinion that neither hurts no one nor pleases anyone.
Juicy Ministries and the Geo-Political Zones of their Respective Senior Ministers.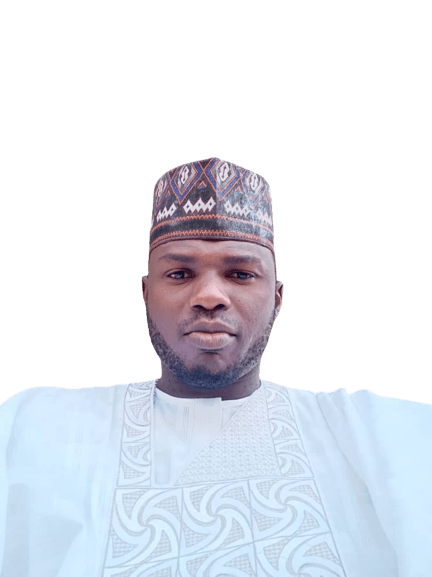 By Abubakar Sadiq Dauda
The region of the bosses of the Super Ministries i.e. Ministries that have either a large budget size for capital expenditure or juicy parastatals under its supervision are as thus:
Works – South-East
Transportation – North-East
Power – South-West
Petroleum – South-South
Gas Resources – South-South
Finance – South-West
Communications – South-West
F.C.T. – South-South
Interior – South-West
Marine – South-West
Aviation – South-South
Defence – North-West
Police Affairs – North-East
Education – North-East
Health – North-East
Agriculture – North-East
Solid Minerals – South-West
Humanitarian – South-South
Take it or leave it, the North-west and the North-central zones did not get their fair portions, due to the fact that, this administration secured more votes in the Northwest and North-central zones combined, if compared to the total score secured in the remaining four Geo-political zones combined.
Read also: Ministerial Nominee's: Between Fair Proportions and Political Relevance.
However, delivering his remark after the swearing-in, President Tinubu reminded the Ministers that they are ministers of the Federal Republic of Nigeria and not Ministers of a particular region or state.
I want to believe and pray that the Ministers will be fair to all states and regions in terms of project delivery and job allocations.
Sadiq is a political analyst and observer, writes from Kano and can be reached via, sadiqdauda55@gmail.com
EXCLUSIVE:Crisis in Former Governor Ganduje's Camp Halts President Tinubu From Sending Ministerial Nominations From Kano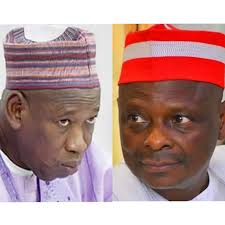 Last week, President Bola Ahmad Tinubu submitted 28 ministerial nominations, excluding 11 states, including Kano. A source revealed to NIGERIAN TRACKER  that the former Governor of Kano state, Abdullahi Umar Ganduje, is insisting on submitting the name of APC returning officer for the Gubernatorial election in Kano, Engineer Rabiu Suleiman Bichi.
The source added that the APC Governorship candidate is now sending emissaries to Governor Ganduje, urging him to submit his name as the ministerial nominee from Kano.
President Bola Ahmad Tinubu promised two ministerial slots for Kano, one for the NNPP National leader, Senator Rabiu Musa Kwankwaso, and one from the Gandujiyya camp of former Governor Abdullahi Umar Ganduje. Since Ganduje did not scale through the hurdles required to become a minister in President Tinubu's cabinet, the President gave him the right to nominate a minister, which is now causing tensions within former Governor Ganduje's political camp.
The source also informed NIGERIAN TRACKER that when President Bola Ahmad Tinubu submits the next nominations from Kano, it will be Senator Rabiu Musa Kwankwaso, the NNPP National leader, and one other nominee to be chosen by former Governor Abdullahi Umar Ganduje.
Another source has informed NIGERIAN TRACKER that the camp of the defunct Action Congress Of Nigeria in Kano, led by President Tinubu in the 2007 and 2011 elections, is insisting on appointing the Gubernatorial candidate of the party in 2011 and former Deputy Governor Of Kano state, Engineer Abdullahi Tijjani Muhammad Gwarzo.
The reasons given by former ACN stalwarts for President Tinubu appointing Engineer ATM Gwarzo into his cabinet are that President Tinubu is known for rewarding loyalty, and being his long-time ally, Engineer Gwarzo is among the most suitable candidates for a ministerial position in Kano.
Accordingly, President Tinubu is expected to contact the former Governor of Kano state, Malam Ibrahim Shekarau, despite currently being in PDP, due to his role in the formation of APC in 2011.
The source also mentioned that President Tinubu is not rushing to appoint ministers from Kano, as the appointment may have the blessings of the 14th Emir of Kano, whom President Tinubu may contact before finalizing the list from Kano.
Exclusive:Tinubu's Plan to Strengthen Political Base: Kwankwaso Considered for Cabinet Position"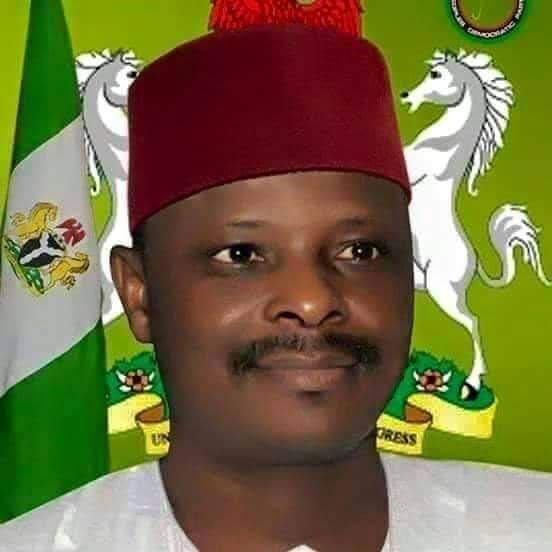 In order to consolidate his political base across the country, strong indications have shown that President Bola Ahmad Tinubu has finally decided to bring in NNPP National leader, Engineer Rabiu Musa Kwankwaso, into his cabinet.
A source, who is privy to the situation, informed NIGERIAN TRACKER that Senator Rabiu Musa Kwankwaso has made it to the list of ministerial nominees of President Bola Ahmad Tinubu.
Before being sworn in on May 29, 2023, indications emerged that there were twists in the effort to make Kwankwaso one of President Tinubu's cabinet members. However, the former Governor, who used his political influence to capture the whole of Kano, faced stiff opposition from the APC led by the former Governor of Kano, Dr. Abdullahi Umar Ganduje.
It was reported that Kwankwaso laid down some stringent conditions that could not be met by President Bola Ahmad Tinubu. Despite that, Tinubu still wants to make him his cabinet member due to the political influence of Senator Rabiu Musa Kwankwaso.
The Senate was expected to read the names of the nominees, including Kwankwaso's name, but the Senate adjourned to the following Tuesday.
The source confidently said, "Kwankwaso's name is on the list because President Bola Tinubu is highly interested in working with him. He was impressed by how Kwankwaso's party, NNPP, captured an important state like Kano.