Nigeria: So rich, yet too poor to fund education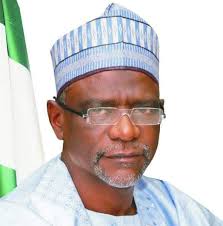 Abdulgaffar Amoka
Over the last year, I have had few friends with the opinion that Nigeria is too poor to fund university education. But I am yet to be convinced. No one will see the lifestyle of the political class and believe that Nigeria is poor. You can't be too poor to fund university but rich enough to be establishing new ones as constituency projects. I strongly believe that at the level we are now, education at all levels should be properly funded. The funding should not be a problem if we properly define our priorities.
You can't be planning to use 305 billion naira for the election of the leaders for the people you cannot spend 305 billion naira to educate. ASUU was fighting for the release of 210 billion naira for the revitalisation of universities and FG insisted there is no money and that Nigeria is too poor to afford that. Meanwhile, we are rich enough to conduct the election of those leaders with 305 billion naira. Amazing!
The people will be counted in 2022 and about 177.33 billion naira is approved for that. Meanwhile, they can only afford 30 billion naira that was released with so much noise for the revitalisation of all public universities. The primary schools are in a sorry state, thanks to the state governors. Some state governors pay primary school teachers 30% of their salary (pre-minimum wage salary scale). Not enough funds to educate Nigerians but rich enough to count them with 177.33 billion naira.
Over the last year, Buhari added some new universities to the Jonathan's TETFund universities. Some of the universities are the Federal University of Transportation Daura, Federal University of Agriculture, Zuru, Federal University of Health Science, Otukpo, etc. You can't be too poor to fund the existing universities but rich enough to establish new ones.
When you watch the luxury lifestyle of the political office holders and family, it gets more difficult to convince someone that Nigeria cannot afford quality education for the people. Politics is such a lucrative business in Nigeria that every Nigerian wishes to get in. Every political office holder comes out much richer than he was before getting in, yet Nigeria is poor.
If Nigeria is actually damn broke, nobody will seek political offices. But they make elections a do-or-die affair, invest a lot of money with a hope for a good return on their investment and we are told Nigeria is broke. Nigerians in diaspora, a place where every Nigerian wish to run to, even lobby for political appointments.
Let's just destroy the remnant of the Nigerian education system
Public University education is not a business venture and is not registered as one. It is an institution to train a skilled workforce for the nation and create new ideas and knowledge. But universities have been urged to improve on their IGR. Some people that are as poor as me or even poorer believe that FG cannot afford to fund the universities but universities should generate IGR but not from the students.
Quality Undergraduate programs are not charity training. It's either the government pays for it as it's done in Scandinavian countries or the students pay for it through a government-supported loan scheme as it's done in the UK. Universities are not meant to set up industries to make money to fund their UG programs. If you agree that the government is too poor to fund it, the students will eventually pay (through parents or bank loans) for it and we are getting there very soon.
As the campaign for IGR intensified in public universities established to develop a skilled workforce for the nation, FG continue to introduce more measures to starve public universities of funds. But nobody is talking about IGR from the numerous research agencies and centres established by FG nationwide. Centre for Automotive Design and Development (CADD) produced prototype tricycles in the 90s while it was located in ABU. They have not been able to commercialise any vehicle after then. They have an annual budget. Meanwhile, you can see our roads littered with hundreds of imported tricycles (keke) from India. Imagine if we were serious and purposeful, and those Keke are produced by CADD in Nigeria.
There is the Biotechnology Development Agency with Bioresource Development Centres nationwide. The mandate is to carry out "well-focused" research and development in biotechnology in priority areas of food and agriculture, health, industry, environment, and other strategic sectors for national development. Well, go to the centres to see their "bioresource" activities and their IGR. They receive a budgetary allocation every year.
We have Research Institutes for chemical technology, Agency for Science and Engineering Infrastructure with subsidiaries, Institute of medical research, etc. Not sure of their outputs and products they have commercialised at these centres since establishment and their IGR. Not sure how much they are funded or they are just like the universities without research funds. But unlike the universities, IGR is not demanded from them. This is possibly because they don't make a noise like ASUU.
Too poor to fund research but rich enough to establish all sorts of nonfunctional independent research institutions across the country. One begins to wonder the motive behind the establishment of these numerous "unproductive" supposed "research centres/Institutes" with annual budgetary allocations.
Let's have a look at a research centre in Norway that grows from the university to become one of Europe's largest independent research organisations.
The Norwegian Institute of Technology (NTH) established SINTEF in 1950. It is a multidisciplinary research outfit with a mission to provide solutions to the industries. NTH later merged into the Norwegian University of Science and Technology (NTNU) and SINTEF became an arm of NTNU. The oil companies and other industries were encouraged by the government to do business with SINTEF.
SINTEF later transformed into an independent research organisation in 2008 with 6 institutes: SINTEF Community, SINTEF Digital, SINTEF Energy Research, SINTEF Industry, SINTEF Manufacturing, and SINTEF Ocean. They shop for competent researchers from around the world to work for them. They have around 2000 employees from 75 countries. Their researches are in Health, Technology and society, Oil and energy, ICT, Materials and chemistry, Construction, and Marine Science.
Despite its independence, SINTEF maintained its close collaboration with the Norwegian University of Science and Technology (NTNU) and the University of Oslo without conflict of interests. Some of the SINTEF Institutes are located close to the relevant department in the universities. For example, SINTEF Energy Research is sharing a wall with the Department of Electric Power Engineering of NTNU.
A part of SINTEF's social mission is the commercialisation of research results. Their research outputs gave birth to about 19 companies in Norway. SINTEF has 2,500 industrial partners, and a turnover of about €353M. Over 90% of its income is through bilateral industrial research contracts and participation in European or national research projects.
That is a brief on a research organisation that is established as a public institution with lessons to learn. They would not have been able to achieve all that if their employment is not on competence but who you know. Most of our research agencies and subsidiaries are established as independent institutions with a weak link with the universities and zero links with the industries.
Why are ours different? Why are these Agencies and their subsidiaries established? What interests are they serving? With the annual budgetary allocations over these years, what is the technological and economic contribution of these numerous research centres? What is their IGR? How much are they generating from their research to support their activities?
We travel to all these countries where things are working. We saw, returned and instead of making efforts to replicate the system we have seen out there, we choose to focus on making money out of our system and leave it poor. Just imagine if we had managed our Research Agencies/Institutes the way Norwegians are running SINTEF. Imagine if our universities and other institutions are handled the way the Norwegian government is handling theirs.
It appears most of our institutions were not established to succeed but to serve some interests. You can't be too rich to establish institutions without a set key performance indicator to measure productivity and output. Few guys will possibly make some money out of it and it ends there. Meanwhile, they are too poor to fund public universities and tirelessly working towards adding the universities to the list of our institutions that must not work. Unfortunately, Nigeria cannot work without making these institutions to work. So, who will make these systems work, and who will save the rich but poor Nigeria?
We need to properly define our priorities. We can't keep doing politics with critical sectors like education and health sectors and expect a different result. You can't litter the country with research agencies that are not productive and expect development. They should be streamlined and there should be a mandatory link between such centres and the nearby universities.
You can't keep establishing more tertiary institutions when the existing ones are not properly funded. It makes no sense to be rich enough to establish more public institutions but claim to be so poor to inject the necessary funds to sustain them and make them purposeful. Focus on the existing ones and make them world-class and you will see the flow of revenue from forex to sustain it.
We need re-orientation. We (the leaders and the followers) need attitudinal change towards public institutions. We need to kill the evil of greed and self-centredness that is destroying the country and dragging Nigeria backward.
Meanwhile, on a lighter note, instead of spending N305 billion on elections in 2023 that may most likely be rigged, I think we should consider begging President Buhari, as a man of "integrity", to appoint his successor, the NASS members, the governors, etc., and save the 305 billion naira for education.
Amoka is a Lecturer in the Department Of Physics Ahmadu Bello University Zaria Road
8 Things You Suppose To Know About Mamman Shata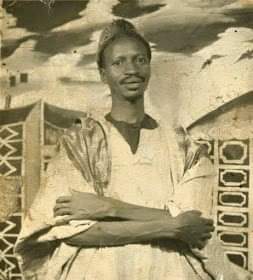 Mamman Shata, who was born in 1923 in Musawa local government area of Katsina State, died on 18 June 1999. Shata, a famous Hausa poet, has the largest number of recorded songs. His vocals were often accompanied by talking drums, known as kalangu. He performed for the Hausa people of Nigeria and some parts of Africa and even non-Hausas for more than half a century.
Mamman Shata's mother, Lariya, was of the Fulani ethnic stock known as Fulata-Borno, the Fulani people who migrated from the Borno Empire after the Fulani Jihad of 1804 and settled in parts of Hausa land. She met Shata's father, Ibrahim Yaro, when she went there to visit a relative. Subsequently, they got married with three children: Yaro, Mamman Shata and his sister Yalwa.
Below are some of the facts you may not have known about Shata:
1- Shata acquired his nickname 'Shata' from a man called Baba Salamu, a relative of his.
Shata as a young man was engaged in selling kola nuts and after the sale he would share the profit to people he met on his way home or in the market and came back empty handed. When asked what he did with the money he made, he would answer, "Na yi shata da su," i.e. he had given it away. As a result, Baba Salamu would be calling him 'Mai-Shata', meaning one who fritters away his takings.
2- Shata had been to Hajj once in his life time
Although visited many countries of the world like the United Kingdom, France and the United States of America, Shata had been to Hajj once in his life time. It was reported that one Haru Dan-Kasim, a Kano-based popular merchant sponsored Mr Shata to perform his Hajj in 1954 (?)
3- Shata was a politician, held different political positions
Shata participated actively in partisan politics throughout his life. His politics was largely left-wing even though his benefactors (the royal and the business classes) were mostly on the right.
In the 1970s, he won an election, becoming a councillor under Kankia Local Government Area of the then Kaduna State. In the Second Republic (in the '80s) he was first in the centre-of-right GNPP and then moved to the conservative ruling party, the NPN.
In the Third Republic he was elected as the chairman of SDP in Funtua Local Government Area, a position from which he was impeached due to his left-wing character and brush with the party's main benefactor in Katsina State, retired Major-General Shehu Musa Yar'Adua
4- Shata's singing prowess started manifesting from childhood
Shata began singing with other youth for fun at the village square ("dandali") after the evening meal. His prowess grew until he outshone the other youngsters. But he was doing that not for any monetary gain. It was merely a vocation for the youngsters.
5- Shata's father did not want his son to become a musician.
Ibrahim Yaro disliked the idea of his son becoming a musician due to widely held belief that music or praise-singing was a form of 'roko' or begging. His father, being a Fulani man, expected the young Shata to become a farmer or a trader, either of which was a more dignified occupation. Shata's insistence on becoming a musician was therefore seen as a rebellion against the norm.
6- Shata spent 30 years in stardom, became the one of the longest bestselling Hausa artistes in the world
In 1952 his stardom began to manifest in Kano after he performed at a wedding part known as "Bikin 'Yan Sarki" (Wedding of the Princes) where some 12 notable Kano princes married. He was a highly respected folklorist. He spent about 50 to 60 years in the music industry. Shata could not recall or remember how many songs he produced. Many of his songs, especially those he produced in his teens, were not recorded.
7- Shata was a moralist
Shata was famed to have sung for every topic under the Hausa land's sun: agriculture, culture, religion, economy, politics, military, morality and etiquettes, animals, trade, etc.
8- Shata received many national and international awards, including a PhD.
Shata received many awards, including those from the Federal Government (which gave him the Member of the Order of the Niger, MON), the Performing Musicians Association of Nigeria (PMAN), the Kano State Government, the U.S. Embassy in Nigeria, University of California, Los Angeles, and an honorary doctorate degree by Ahmadu Bello University in recognition of his contribution to both national development and letter.
Musa Ibrahim Ahmad
Telling Lies and its Upshots-Dembo
By AbdurRaheem Sa'ad Dembo
Telling lies is becoming a normal way of life among young people, especially, because they tell lies with ease and confidence; without minding the consequences. Lie, according to Oxford Advanced English Dictionary, means "a statement made by somebody knowing that it is not true". This encompasses deception, falsehood, cock and bull story, etc. This piece is not out to arrogate righteousness to the author; rather, essentially, it is aimed at drawing the attention of the public to how telling lies or lying around is reducing humanity to nothingness.
People tell lies for variety of reasons: to gain favour, to woo a woman, to achieve certain aim, to enable them outsmart others, to cover the truth, to destroy others while to some people, it is for fun. What precipitates lie could be inferiority complex, fear, ego, insincerity, wickedness, bad upbringing, bad peer group and ignorance. If a liar can decipher the extent of damage lying would be doing to his or her life, he or she wouldn't have ventured into it.
Many people, old and young, have engaged in lying to woo a woman up to the point of marriage; only for the woman to get to his house after wedding to discover that the man has deceived her in no small measure. The truth is, some men would study a woman very well, once they discover that she is the type that likes hyping or deception unnecessarily, they will begin lying to her. I have heard many men saying women are sometimes prompting men to tell lies because of unnecessary demands. This is true because I have encountered a woman who told me before I got married that women like to be told lies sometimes but not all the time. The lady asserted that it would be hard for me to get a woman because I was too straight forward. My response to her was that I would never live like others and that my upbringing was not predicated upon, and surrounded with, lying.
On a lighter note, my niece, Jummy, sometimes ago shared with me a story of a young man who came to woo her friend with gigantic lie during their days in the college of education. I know that her friend very well because they were close friends. The young man claimed falsely that he was an undergraduate student of medicine at a university. But not quite long that luck ran out of the young man and his lie was punctured seriously. On that fateful day, Jummy and her friend were at the academic office and a young man was being addressed that he could not be given a particular course except music. By the time they looked towards the direction of the school official making the statement they realized that it was Mr Medicine. Subsequent to that encounter the young man began to avoid my niece and her friends. But one day there was no way he could manouver his way, so they unavoidably met and the young man felt extremely dejected. The implication of this is that lying around to people would add no value to one's life but destruction.
Lying around diminish one's integrity and dignity as no one would believe him or her on a day he or she will be telling the truth. Like the Yoruba saying "Iro re koje kia mon ooto re" meaning his notoriety for lying already puts in jeopardy his credibility when he makes truthful statements. Indeed, it amounts to a crime against humanity to engage in such a destructive enterprise-the business of lying. Within the family circle, for instance, it is dehumanizing to be a liar because it has the propensity to getting one tagged as a black sheep of the family. When one is in tandem with lying he or she would lose respect.
In the corporate world dishing out lies is usually discouraged because the survival of the business cannot be sustained with lies but effectiveness, productivity and credibility. In Public Relations lying is discouraged because it will backfire in no distance time, thereby crippling the image of the organization. In a community where a leader tells lies effortlessly such a leader would become an object of mockery, it is just a matter of time.
Furthermore, in a family setting where the Head of the family is an expert in telling lies, he would also lose respect. In fact, they will be disparaging him even behind. So lying around has consequences that may hinder one from growing in entirety because it has an expiration like a Hausa saying "Karya fure take Bata 'ya'ya" meaning lie only flowers but can't bear fruits. By extension, lying around cannot be productive but destructive.
As parents we must avoid telling lies, because children imitate whatever they see their parents doing. If you are lying always as parents, it is almost automatic that you would raise good liars.
Although there are some acclaimed professions that are synonymous with telling lies, according to some scholars, but that is not the area of interest in this discourse. Hence, by way of conclusion, perfection belongs to the Almighty but as humans we must eschew regular telling of lies, because whatever we are doing our Creator is All-Seeing; besides, our children are also watching us.
Juicy Ministries and the Geo-Political Zones of their Respective Senior Ministers.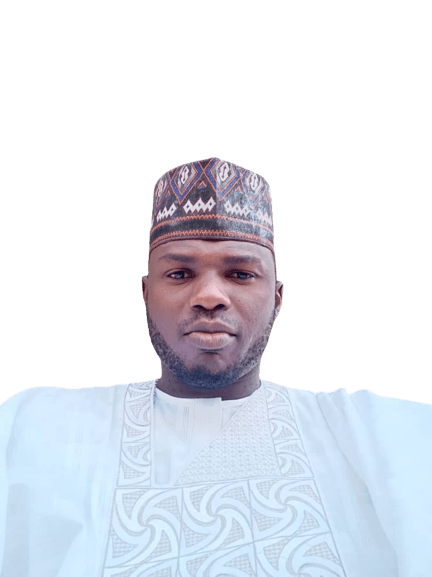 By Abubakar Sadiq Dauda
The region of the bosses of the Super Ministries i.e. Ministries that have either a large budget size for capital expenditure or juicy parastatals under its supervision are as thus:
Works – South-East
Transportation – North-East
Power – South-West
Petroleum – South-South
Gas Resources – South-South
Finance – South-West
Communications – South-West
F.C.T. – South-South
Interior – South-West
Marine – South-West
Aviation – South-South
Defence – North-West
Police Affairs – North-East
Education – North-East
Health – North-East
Agriculture – North-East
Solid Minerals – South-West
Humanitarian – South-South
Take it or leave it, the North-west and the North-central zones did not get their fair portions, due to the fact that, this administration secured more votes in the Northwest and North-central zones combined, if compared to the total score secured in the remaining four Geo-political zones combined.
Read also: Ministerial Nominee's: Between Fair Proportions and Political Relevance.
However, delivering his remark after the swearing-in, President Tinubu reminded the Ministers that they are ministers of the Federal Republic of Nigeria and not Ministers of a particular region or state.
I want to believe and pray that the Ministers will be fair to all states and regions in terms of project delivery and job allocations.
Sadiq is a political analyst and observer, writes from Kano and can be reached via, sadiqdauda55@gmail.com