Bauchi And Politics Of Deforestation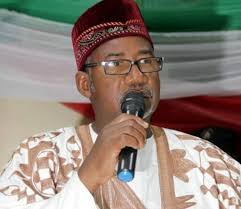 By Abdul Ahmad Burra
Recently a committee was inaugurated by Governor Bala Abdulkadir Mohammad to implement the Government's White Paper on the report of administrative committee on land use abuse, illegal allocation and farmers and herders clashes in local government areas of the state.
This news, to some extent, soothed our hearts that have been burning helplessly for several months because of the impunity and lawlessness being perpetrated by government officials and politicians in our local governments which endangered everybody's life in the State.
The scandalous sale and allocation of the historic Lame-Burra Game Reserve and Burra-Tamba Grazing Reserve by a group secretly formed by local government officials and local politicians is the heaviest blow we have ever suffered as community and environmental activists.
About two decades ago when we started our activism to protect our forests and reserves against deforestation and other harmful activities so as to avoid environmental disasters and other negative effects, we thought by now, the problem of deforestation in our area would been reduced or eliminated completely.

Unknown to us that the menace would not only grow beyond our capacity but would reach the level that even the forests and its components would be put to sale by people who have the mandate of protecting them.
The Lame/Burra Game Reserve, which covers about 2,351.92 km2, is situated in Toro and Ningi Local Governments Area and the second largest after Yankari Game Reserve. The area was designated for nature reserve and maintenance of a natural habitats.
One will never expect that this Game Reserve being one of the greatest treasures and tourism attraction sites of the State will be carelessly managed and left to the hands of local politicians who subsequently decided to sell it to the highest bidders.
PIDI Accuses Bauchi Poly Of Attempt To Shield 'Serial Rapist Lecturer' For Defiling Female Students
The intensive atrocity against our environment started after the local government in election last year. The new local government officials and some local politicians set up the so called anti deforestation committees that masqueraded as tax collection outfit to collect monies from loggers.
Motivated by greed and the huge amount money they generated without hitches, the local government officials, local politicians and a certain bureaucracy of our traditional institution decided that more money would come if they allocate some of the forest reserves in the local government to themselves, cronies and any interested buyer. They immediately commenced their grand plan with unbundling and allocation of farmlands in the famous Burra-Tamba Grazing Reserve which is under the control of Ningi Local Government Council. The Reserve is located along Burra-Ningi road and used to be the beautiful forest with beautiful landscape and topography that welcome and attract travellers to Burra. Trees and other plantations were cleared, loggers and charcoal producers dominated the Reserve.
Their next grand plan was to sell out the Ningi Local Government's portion of Lame-Burra Game Reserve to people but unlike the grazing reserve, it is under the control of the State Government, thus they don't have its absolute control but they hatched a plan. They formed a herders and farmers peace forum and made some religious and PDP leaders, Fulani leaders, farmers and politicians as members. The Forum voted some millions of naira and visited a certain Director in the ministry supervising the Game Reserve. They presented a request for allocation of the Reserve to farmers because it became hideout of criminals. They also claimed that the Toro Local Government's portion of the Reserve has already been allocated to farmers and the Ningi portion is being encroached by the people of Toro.
The Director reportedly gave them approval to sell out the Reserve. Allocation commenced in which they started with collection of two hundred thousand naira and one hundred and fifty naira from farmers for allocation of farmlands. They also allocated hundreds of hectres of farmlands to themselves, politicians, traditional institutions and some notable individuals. When the news of the allocation spread, people from far and near trooped to the Forum for allocation. The price skyrocketed to one and two millions for allocation because Fulani herders from Zamfara, Sokoto, Katsina, Kaduna, Kano, Plateau and many states saw opportunity in acquiring the Reserve. In a short period of time the Forum generated millions of Naira. Loggers from all parts of the country trooped the former former Game Reserve and up to today, the Reserve is the new mecca for charcoal, timber and firewood.
What is more dangerous in the activities of this Forum is that they don't care about the profile of these herders coming from far and near to buy land in the Reserve. All they care was the money. It is alleged that many fleeing bandits and kidnappers from Zamfara and Katsina used proxies and relatives to buy farmlands in the Reserve.
Environmental activists and community leaders alarmed the government on the scandal and dangerous trend in the local government which is capable of plunging the State into serious security and environmental disaster. These local politicians would politicize any move to stop these activities and this slowed down any reasonable action from the Government.
Whenever an attempt is made to stop the atrocities, they would take bags of money and see the people at the top. It reached a level that these people have bribed almost every individual or institution we think we could get help. Also all attempts by some officials from the State to visit Burra and see the situation would be blocked in Ningi by the local government officials and certain bureaucracy of the traditional institution.
The District Head of Burra Alhaji Ya'u Shehu Abubakar has been the greatest force in the fight against deforestation but he is lone in the fight thus he watched them helplessly. Knowing that he is the major threat in their deforestation and farmlands allocation business, the local government officials connived and got him suspended from office. They used politics and other administrative tactics to hang him. The suspension of Sarkin Burra aided the smooth running of their atrocities up to today because the fear of Sarkin Burra has been one of the major factors that protected our forests from being destroyed for many years.
Later the State Government cancelled all the allocations in the reserves and set up a committee to investigate. But this didn't stop the atrocities. They paused on the allocation and concentrate on logging and massive production of charcoal from the Reserve. Logging is now business of the day in all forests of Burra. This continue to fetch them money in which they use to carryout out some personal and political activities.
It's obvious that local politicians see our forests as political bounties. Whenever an election is held, the target of the members of the winning party is to take control of forests and reserves in their communities. This twist of politics started more than a decade ago but worsened from 2020 to date.
The 2020 local government election in Bauchi State has produced set of leaders and officials who have strong desire to accumulate wealth by hook or by crook, to live a flamboyant life and to prepare for 2023 election in which many of them are nursing ambition. Because there is little money to steal from the local government treasury, the officials and local politicians with connivance of traditional institutions resorted to logging, illegal allocation of lands and forest reserves and other sharp practices. The legacies that stood the test of time are being destroyed by these local politicians.
Nobody will think that after many actions taken by Governor Bala Mohammad against the then caretaker chairmen of Ningi, Darazo and Misau as well as some traditional rulers on their involvement in deforestation and farmers and herders clashes, there will be any local government official or traditional ruler that will support or take part in these nefarious activities. But the crop leaders and politicians we have at the local governments are doing more atrocities to the reserves and the environment and fueling more ill feeling and chaos among farmers and herders.
Most government officials and local politicians don't share the vision of the present administration in protecting the environment and preventing farmers and herders clashes and it is clear the warnings and policy pronouncements by Governor Bala Mohammad are falling into their deaf ears.
When I heard the Chairman of the State Independent Electoral Commission saying another local government election will take place in Bauchi State next year, my heart sank. With the massive urge for corruption and desire to destroy legacies bequeathed to local governments including forest reserves, lands and properties with impunity and audacity by local government officials, local politicians and bureaucracies of traditional institutions in Ningi and other local governments, I have the opinion that we don't need any local government election in Bauchi State. Local politics in many local governments is about allocation of land and deforestation. This trend if left unchecked, will worsen security, social and environmental problems in the State.
The AIG Sani Muhammad led White Paper implementation Committee has a lot of work to in investigating the institutionalized destruction of forest reserves in the State. Many big names in local governments are involved. The magnitude of the negative effects of these activities should be great thing of concern for any patriotic son of the State. Thus they should spare no one in their task.
I am also of the view that after punishing all people found wanting in these atrocities against the State, Government should come up with workable policy about all forest reserves in the State with a view to protecting and strengthening them for optimal benefits of the State.
Abdul Burrs is the media Aid to Bauchi speaker.
Hon Mahmud Celebrates First Son, Adnan Marriage in Kano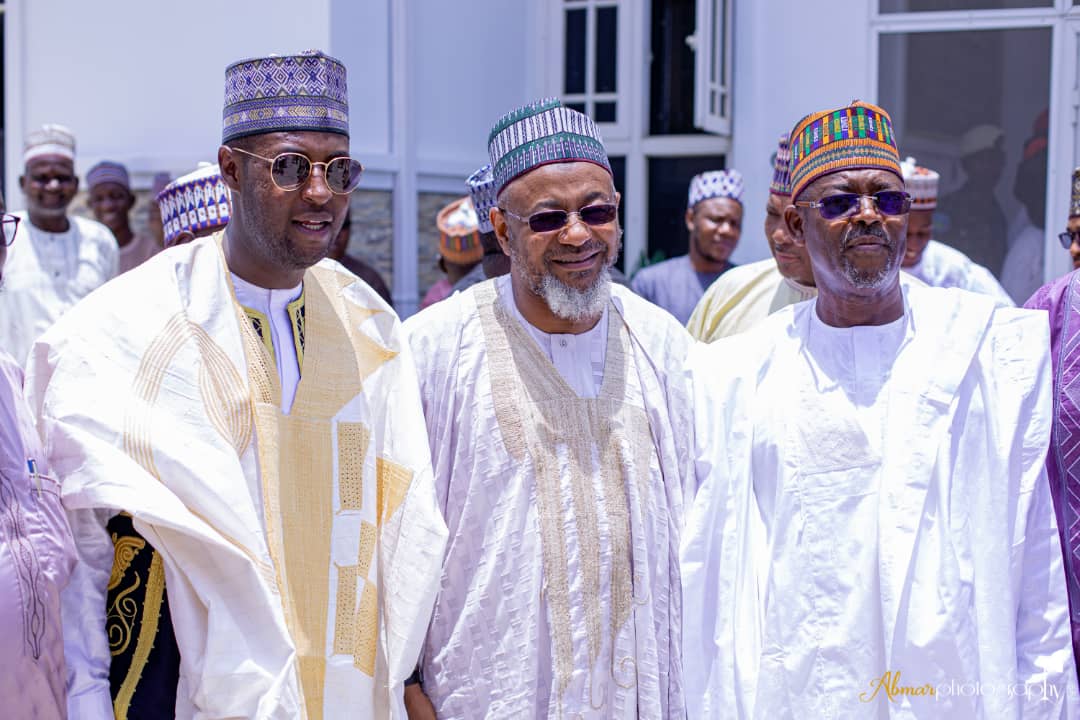 Abu Ahmad
The son of a Federal Lawmaker, Hon. Abdullahi Mahmoud Gaya representing Gaya, Ajingi and Albasu Constituency tied the knot with Aisha Mukhtat Idris in Zamfara State on Saturday.
The marriage was officially tied up at Gusau the capital of Zamfara state with an undisclosed dowry amount while family members in Kano joined live zoom to attend the ceremony.

In Kano, notable politicians stormed the state to rejoice with the family of Hon. Abdullahi Mahmoud Gaya, Chairman House Committee on Petroleum downstream.
Dignified Nigerians, national and states lawmakers and and fellow citizens across the country witnessed the colourful event at the residence of the lawmaker in the state.
Speaking during the ceremony Senator Bayero Nafada Counselled the couple to exercise forbearance in their union and congratulate his colleague for seeing his first son married in good health.
"There should be patience between the two of them, more especially the husband; wife and husband when it comes to patience, the husband must be more patient than wife and wife must be obedient to the husband, if she is very much obedient to the husband then I believe the husband will not contemplate adding another one. So I want to advise all of them to take their responsibilities and I am using this opportunity to thank their parents for the good upbringing of their children" Bayero Nafada said.
Abdurrahman Umar, uncle of the groom said "the marriage of our son Adnan today is a great day, we are much grateful to all those who attended the wedding today, My cousin Abdullah Mahmoud showed that he is a great leader in our society by hosting notable dignitaries to witnessed the marital ceremony of our son.
Shortly after the religious rite in Gusau, Dr Bashir Umar chief imam of Alfurqan Jumaat mosque prayed to Allah to bless the marriage and grant the couple pious children. Also Dr. Abu Bakar Lawan chief imam of Triumph Jumaat mosque prayed for the couple and advised them to live in peace and harmony..
The joyous groom, Adnan Abdullahi Mahmud thanked Almighty Allah for sparing his life to witness this historic moment of his wedding day. "I thanked Allah for allowing me to witness this historic moment in my life, I also thanked my father Alhaji Mahmud Abdullahi Mahmud Gaya who trained me and supported me at all levels, words cannot express my appreciation to him, my mom, members of immediate family, friends, well-wishers and all those who have come from far and near to rejoice with our family on this great and historic occasion, May Allah in his infinite mercy reward everybody"
In his goodwill message Hon. Abdullahi Mahmoud Gaya expressed his happiness and appreciated the dignitaries and well-wishers who came from far and near to rejoice with his family. He later urges the couples to be patient and embrace the Sunna of Prophet Muhammad (S.A.W) with the fear of Allah SWT in all their activities.
Among the dignitaries who attended the marriage ceremony in Kano were NNPC Boss, Mele Kyari, Honourable Alhassan Ado Doguwa, Malam Abdurrahman Umar, Former Chief of Air Staff Air Mashall Muhammad Umar,State APC Chairman Abdullahi Abbas, Alh. Manniru Babba-Dan Agundi, Sanetor Bayero Nafada, Honourable Sha'ban Sharada, Hon Hafiz Kawu, Dr Kabiru Said Sufi, Captains of industries and government agencies, technocrats, members of state and Federal Assemblies, friends and supporters of Gaya's family, politicians and other stakeholders.
in Zamfara state capital, the wedding was also attended by Zamfara State Deputy Governor, Sen.Hassan Muhammad Gusau, Former Governor Zamfara State ,Hon.(Dr.)A.A.Yari., Former Sokoto state Governor, Distinguished Senator.Dr.Aliyu Magatakarda Wamako (Sarkin Yamman Sokoto) His Excellency, Alhaji Mahmud Aliyu Shinkafi.(Dallatun Zamfara), Distinguished Senator,Tijjani Yahaya Kaura(Tafidan Kaura), Hon.Lawal M.Liman,(Gabdon Kaura), HRH.Alhaji Hassan Attahiru, (Emir of Bungudu). HRH.Alhaji Dr.Bello Muhammad Barmo, (Emir of Mafara),, HRH.Mejor Sunusi Ahmad Muhammad Asha (Emir of Kauran Namoda),HRH.Alhaji Bashar Isma'il Ari III.(Emir of Moriki), Mai martaba Sarkin Tambuwal. HRH Emir Gobir na Isa.Rt.Hon.Bature Umar Sambo,(Sarkin Sudan Gusau),Alhaji Lawali Muhammad,(Makaman. Kaura), Engr.Abdullahi Abdulkareem,
(Katukan Tsafe) Professor Abdullah Shinkafi,(Walin Shinkafi). Alhaji Yahaya Abubakar Yari, Alhaji Jafar Abubakar Yari, Hon.Sha'ayya S.Pawa (Dan-malikin Mafara), Hon.Bashir Muhammad Yusif Dala, Malam Kabiru Sokoto, Hon.Sani Musa Talata Mafara. The nuptial knot was tied after a bride price of was paid to the bride parant in Gusau Zamfara state.
Online Universities: The dawn of a new era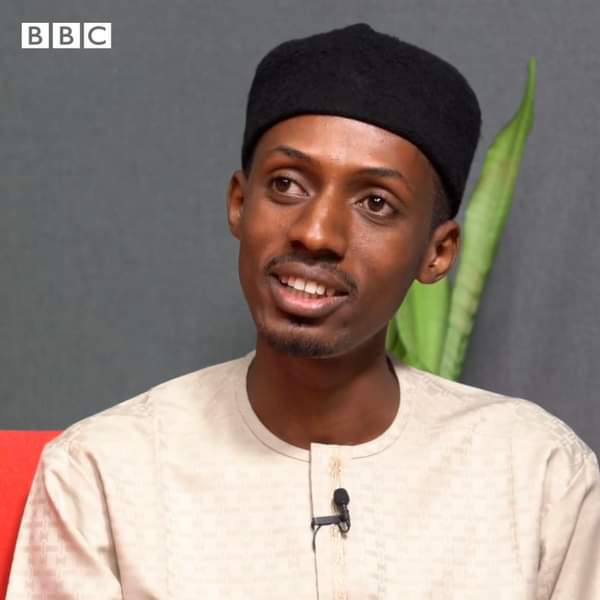 By Rayyan Tilde
Since the start of the internet era, our civilization has been experiencing a great change in the way we do almost everything. From the way we communicate, to what we eat, down to how we entertain ourselves. Every sector has changed drastically since the advent of technology. Educational sector is one of the few sectors that is yet to be seriously disrupted by technology. I believe technology will continue to disrupt the way we do and see things even to the extent of fully actualizing what Huxley portrayed in his book (Brave New World).
The way things are taught today is [in some areas] the same as they were taught 200 years back or even the way Fatima bint Muhammad Al-Fihriya founded the world's first university in 895 CE in Fez. That is about to change with online universities — the platforms that are ushering a new era of learning.
What's an Online University?
An Online University, like any other conventional university, is an authorized place where you can study and earn your First, Masters and even Doctorate degrees. The major difference is that it is done remotely by using the internet as a medium that connects you with the university.
Challenge
The Online University like any other new thing before it, is still yet to be fully accepted by people especially in Africa. It's clearly written in many traditions that humans tend to stick to what they are used to. They tend to perceive it as being safe while portraying the new one as being unpromising. Calestous Juma in his book "Innovation and its Enemies", mentioned 10 innovations that were heavily criticized when they came into existence. He explained how coffee was rejected, Tractors, Electricity, printing of the Quran and other innovations.
Zulum is Coming-Dr Aliyu Tilde
A more recent example is how many scholars rejected the idea of listening to the Quran on a radio, regarding those that did that as apostates. Great Imams like Sheikh Ibrahim Niass had to go through a lot to convince the ummah that it is absolutely fine to listen to the Quran on a radio.
In 1892, John Froelich introduced the first tractor to replace the animals that were used on the farm, there was a great resistance from those that were using the incumbent source of farm power that had reached its biological capability, especially those that were fixated in the business of selling oxen and mules that work on the farm.
Today, it will totally be funny to find someone that's against the above mentioned innovations as far as he is in a civilized society. An Austrian economist, Joseph Schumpeter, concluded in one of his researches that "Resistance to new technologies is often frowned upon as a temporary phenomenon that is inevitably overcome by technological progress". I believe online universities will become more accepted as the technology used in the platform improves. With the progress that's being made in fields like Augmented Reality and Virtual Reality, it is now possible for a university to teach its students basic practicals with Augmented Reality and a more complex one with a VR headset — from their homes. Though VR headsets are expensive now, I believe they'll soon be available at a more affordable rate.
Advantages
According to BioHistory, new things emerge when humans reach a limit, thus being stressed which will then force them into finding a better solution, they considered it to be the building block of civilization — according to a research they did about the roman civilization and the modern-day western civilization.
I consider it to be a miracle from our Lord (SWT). For instance: With Farm mechanization, He saw how our population was increasing, if it were to increase without a creative way of producing farm produce for us to eat, there would have been a great hunger globally. Same with the way we study. If you look at the number of students that are trying to have a degree, there's no way they can fit into our conventional university system without a compromise in the standard of learning. Online universities will be able to solve this since the platforms are tailored to appeal to every student in an individualistic manner.
Elon Musk's Starlink is a device that uses satellite technology to deliver internet connectivity to anyone that's using it at any point on this planet. This type of technology will help in allowing people in remote areas to still benefit from this system of learning.
Advantage – Finance
With Online Universities, you don't have to worry about the cost of accommodation, feeding, transportation and other expenses that you may incur if you were to study away from home. This means one can study in a university that's in the United Kingdom while he lives in an environment where life is extremely cheap.
Many online universities now allow students to enroll for a single course at a time. This makes it easier for students who can't afford to pay for a complete program, by allowing them to take their courses as funds become available to them.
Advantage – Morality
I believe it is the fear of every right-thinking parent that their child will leave their home and go to a place where his upbringing will be challenged by the influence of other people — if they are to enroll in a conventional university.
Online Universities in Nigeria
There are a few number of accredited online universities in Nigeria, the one I can attest to, after researching both online and offline is the one from ABU Zaria. They offer a variety of courses and the best part is, they offer the same certificate as that of the students in-campus.
Conclusion
In the next 20 years, I believe online universities are going to dominate the educational system. The fact that someone from my village at Tilde or any other place on earth — as far as he is connected to the internet, can be able to enroll in a university anywhere on this planet and graduate will make life easier for everyone.
Rayyan Tilde
17.07.2022

A Peep into the Life of Almajiri
Abdulmutallib Mukhtar
I found myself at Kwanar Mikiya, a popular community in one of the busy North-western cities, trying to catch up with a strange life among my age-mates and those children slightly above my tender age. As a boy of four years old, I thought my father would come and take me home in the evening like it usually happened when we went to the farm some two kilometres away. But even after the sunset prayer, I could not see the windy approach of my father; I could not also hear the sound he made while clearing his throat; a thing which usually announced his presence and made him recognisable. I realised that I was really meant to pick up from where my father left off as stated by the teacher. My father attended the same traditional Qur'anic school with him. And as a way of preserving the practice, my father deemed it necessary for me to learn the Holy Qur'an in the same way they did during their time.
Power Outage :In 3 Month 100 Industries Shut Down In Kano
About 7:30pm, I saw the kids I met there with empty bowls ready to roam about and beg for food. They asked about my own bowl and I suddenly remembered the one my father bought for me a day before he sent me away. I joined those kids unwillingly as my stomach kept roaring in hunger. Just like any other kid, I found my way too, going from one house to another in search for food. I went to about twenty houses but yet carrying empty bowl while the hunger was becoming more impatient deep down my stomach. I was saved when I met a fellow kid from the same teacher who got a leftover that started turning sticky and smelly. The kindness of the kid was very impressive as he asked me to join him. I would have collapsed if a minute was added without me recharging my stomach through the cable of my oesophagus. I thought that was entirely all for the night even though with a stomach not fully satisfied, but my fellow kid told me that the teacher and the seniors would mercilessly whip me if I returned without bringing for them too, a bowl of food.

I found my way still penetrating through dozens of streets at Kwanar Mikiya, to beg food for my teacher and seniors while the night was eyeing me with lightening and thunder–a signal that told me the rain was coming soon. Within some minutes, the gallant cloud began firing the droplets of rain on the roofs, making a sound that reminded me of my mother, the time she used to call my attention on the health danger of playing in the rain. I got a place to stay for the rain to subside. But it was the kind of heavy rainfall that lingered for almost two hours. The place I hid was close to the gate of a particular house with bulbs and flowers all over; above the gate was a kind of roof that covered me from getting drenched.
One hour was gone and the rain still falling. I sat down and leaned against the gate with my new empty bowl before me. I began to doze off as the night got deeper and darker with punctuation of lightening and frightening thunderstorm. Finally, sleep gently stole me away.
Not so long later, the blaring horn of a car woke me up, sending shivers down my spine. Upon opening my eyes, I saw the headlights of the car flashing me. I quickly took my bowl away from the gate. The car driven in after a man, more of a gateman, slid the gate. Quickly, the door opened and the man rained cloud of insults on me. He warned me never to come close to his mansion let alone leaning or sleeping there. This man never considered my age and the circumstances I found myself. It was not my doing but that of my parents whom despite what they had been hearing and seeing about such system of learning, still forced me out of home (womb?) to a homeless life.
I returned after getting the food for my teacher. I thought I would be shown a place to sleep but I saw every kid taking his slate to recite the Holy Qur'an before sleeping under the watchful eyes of senior colleagues who whipped anyone that did not recite. I brought my slate out. A senior colleague collected and wrote something on it with a small tiny dried stick which served as a pen after putting it inside a bowl of dark thick water. He read and asked me to read after him.
After two hours of learning and recitation, we went to sleep. It was very much terrible to my eyes the place I was to sleep. A dirty, smelly, cold and rat-filled dilapidated building was the new home. The small room was containing ten kids, the other room too. The senior colleagues occupied another room. We slept off on torn off mats that were spread on grassy ground. The rooms had no ceiling. Lizards could be seen hanging on the top sides of the wall. Cockroaches, mosquitoes and begbugs were the real companions of the roommates. The room had a smell that could destroy the lungs if one stayed too long. That's why some of us preferred to sleep outside the house if there was no rain. We were exposed to dangers of all kinds.
Fiction
Written by Abdul Mutallib Muktar
abdumutallib.muktar@gmail.com