What has Buhari done for the North?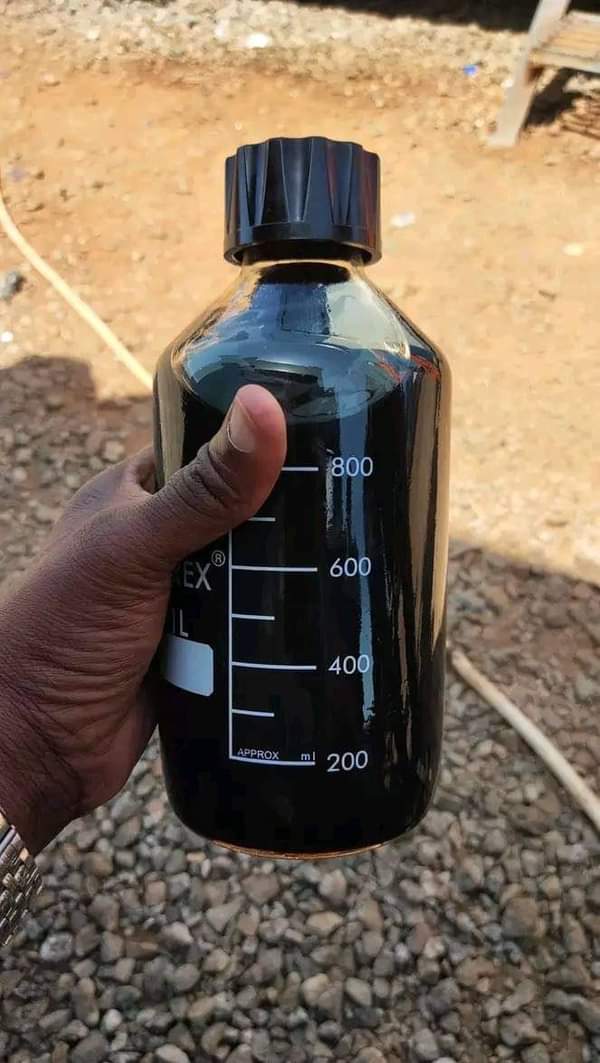 By Abubakar Sadiq Dauda
Today, history has happened in the Northern district of our dear country; the discovery and exploration of crude oil in commercial quantity in Bauchi and Gombe states. That didn't come as a surprise to many of us who are always updated with the project activities taking place in the country, especially here in the North.
In governance, there is a limit to everything, you can't satisfy all the yearnings and calls of everybody. This is why against all odds, I had to embrace myself and see reasons why i should keep aligning myself with the administration of President Muhammad Buhari. Even with His shortcomings (which is akin to all living being), I had to open up my brain and compare Nigeria, between where it was before 2015 and where it is now.
Instead of dwelling solely on the living cost and economic hardships in Nigeria (which most countries in the world are battling with), I try to focus on the foundations which are being laid, year-in, year-out by Buhari's regime, which by God's grace will take Nigeria to the promise-land in the nearest future.
2022: Dangote Industries Wins FMDQ Largest Corporate Lodgment Award  

The massive inflow of investments that has happened to Nigeria from 2015 till now is second to none, since the inception of fourth-republic. There is still shortage of Jobs, no doubt, but that will surely be a thing of the past, as there are too many numerous companies due for commissioning in the years to come (between 2023 to 2025).
I am tempted to outline what Buhari's administration has done in the entire country, how he succeeded in showcasing our great potentials to the global world, as well as a whole lot of great developments which he brought to our dear nation. Also important to mention is the monopoly jinx that was broken. Equal competitiveness in our market today has produced young, brilliant millionaires, if not billionaires.
I will prefer not to deviate on the subject matter and instead mention the numerous projects completed/ongoing in the Northern part of our country. I will also take time to clarify on the ones that needs to be clarified.
– Discovery, Exploration of Crude oil in large quantity in Bauchi, Gombe state.
– Ajaokuta, Abuja, Kaduna, Kano, gas pipeline. The project is currently ongoing, laying of pipe has entered Kano state, precisely Kwanar Dangora in Bebeji Local Govt. This project will bring massive development to the North, as gas power stations will be constructed in Kano and Kaduna, which will revive the industries in the states and by extension other states in the North, which will in turn create a thousand of job opportunities.
– Completion of 700MW Zungeru Hydropower Project in Niger state.
– Kogi was declared an oil producing state last year.
– 100% Completion of Baro port in Niger state. It is not functional due to lack of access road. The road is now under construction and it is funded by NNPC under the tax credit initiated by PMB's administration.
– Completion of 40MW of Kashimbilla Hydropower Project in Taraba state, to be commissioned very soon.
– Dadinkowa Power Project with Irrigation facility in Gombe, at the stage of final installation of power equipments.
– Completed Mother and Child Hospital in Gashua, Yobe state
– Completed Mother and Child Hospital in Makurdi, Benue state.
– Construction of Kano – Kaduna double standard gauge rail line. The project is now at Makarfi, just 100km away to reach its last stop in Kaduna. Also note that this project started just a year ago, precisely September last year.
– Airforce Institute of Technology, Kaduna
– Airforce Reference Hospital, Bauchi
– Naval Base, Kano. The first naval base in the North.
– Acquiring of modern fighter jets that has given devastating blow to terrorists in the North-east and North-west consequently.
– Rigorous farming activities taking place in the North as a result of banning of rice importation into the country.
– Dala Inland Dry-port in Kano, completed and commisioned.
– Kaduna Inland Dry-port, completed and commisioned.
– Numerous Universities, Polytechnics and Colleges being sighted in the North in places like Daura, Kano, Bauchi, Jigawa, Kebbi, Benue and a host of other states. That is done to ensure that students have many available choice when enrolling for JAMB exams.
– Creation/Upgrading of all the Transmission stations in the North to boost power supply. The projects are ongoing in due course with majority completed.
– Completion of Loko/Owetto bridge in Nassarawa state, a strategic bridge linking North and South. A major alternative whenever Abuja to Lokoja road is blocked as a result of any natural or artificial cause.
– Ongoing construction of Ibi Bridge in Taraba to link the North-east and the North-central states. A major route for those travelling from Abuja to Taraba and Adamawa states.
– Road projects currently under construction and those completed in the North which i can mention are:
> Abuja, Kaduna, Kano. A much appreciable work has been done on the Kano to Kaduna section. Also note that construction began in mid 2018.
> Dualization of Kano to Katsina. Currently ongoing. Appreciable work has been done midway to the project , with the dualization of Kano to Katsina Boundary almost completed.
> Kano to Maiduguri. Sections 2 and 3 have been completed and commisioned. Section 4 is completed and awaiting commissioning. Sections 1 and 5 is yet to be completed. In all we can say the project is about 80 percent completed.
> Kano western bypass, which has opened up various locations and houses across the corridor. From Naibawa to Dorayi Chiranchi to Gwazaye to Rijiyar zaki down to Unguwar Dabai. Still under construction to link Dawanau, which will be a major detour for those travelling to Katsina from Kaduna, Maiduguri and other North-east and North-west states.
> Kaduna to Jos road being handled by the construction giants, Setraco. Work commenced in 2021
> Kaduna eastern bypass being constructed as shortcut for travellers travelling to Kano and other core Northern states from Abuja.
> Dualization of Suleja to Minna. Appreciable job has been done.
> Reconstruction of Lambata to Lapai to Bida, which will open up the Baro port, being constructed and commisioned by this administration.
> Hadejia to Gashua road in Jigawa and Yobe, completed and commissioned.
> Sokoto via Tambuwal to Birnin Kebbi road, completed and commisioned.
> Construction of Birnin Kebbi to Yauri via Kontagora to Makera in Niger state is ongoing.
> Dualization of Kano to Daura in Katsina awarded recently.
> Dualization of Kano to Garki in Jigawa state awarded recently.
> Gombe to Numan road in Adamawa state. Gombe to Kaltungo section completed and commisioned. Kaltungo to Numan section is having a major facelift.
> Gombe to Biu is an ongoing project.
> Numan to Jalingo is also ongoing.
> Yola to Mubi is ongoing too.
> Funtua to Gusau is completed and commisioned.
Zaria via Samaru, Giwa to Funtua is ongoing with appreciable job done from Kwangila flyover upto ABU campus.
> Kwanar Dangora to Saminaka is currently ongoing.
> Abuja via Keffi via Lafia to Makurdi in Benue state is ongoing with appreciable job done.
> Dualization of Mokwa to Ilorin in Kwara state is ongoing.
> Dualization of Lokoja to Benin expressway is undergoing a massive facelift
> Lokoja to Kabba road in Kogi state is completed and commissioned.
> Dualization of Gombe via Bauchi via Jos to Akwanga was approved in 2018. Job yet to commence because the project was billed to be funded by a bilateral foreign loan. However, no country is yet to come in terms with Nigeria for the loan.
These projects outlined above are real and not a mirage, the status of those projects are factual. I took pleasure embarking on trips just to make sure that i am not being misled either by those supporting the Government of the day or those against the Government.
For those who don't want anything good to be written or said about this current administration, i am sorry i broke your heart. The truth must be told at all cost.
For the doubting Thomases, you can go and verify the aforementioned projects, if that is what it will take to believe in the cause i stood by since i started delving into politics.
For the media houses in the North, here is a factual report on the projects which has took place (both completed and ongoing) in the Northern zone.
May Nigeria succeed against all odds.
Sadiq is a pro-democrat, an advocate of good governance, an admirer of Muhammadu Buhari ; writes from Kano Nigeria. Can be reached via sadiqdauda55@gmail.com
BIKOBA Mourns National Legal Adviser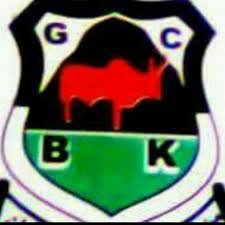 .
The Birnin Kudu Old Boys association has mourned its National Legal Adviser Barrister Nuhu Dawakin Aminu .
In a statement signed by National publicity secretary of the association Malam Mahmud Ibrahim Kwari said
"With total submission to Allah the National leadership and indeed the entire members of Birninkudu Old Boys Association (BIKOBA) received with shock and sorrow, the news of the death of the National legal adviser of the body, Barrister Nuhu Dawaki Aminu."
Barrister Nuhu Aminu who until his death was the Chief Magistrate Court Gumel, Jigawa state died on Friday, the 18th day of November, 2022 after brief illness.
The decease who graduated from University of Maiduguri Borno state with L.LB in 1999, attended Government Unity College, Birninkudu from 1981 – 1986 and is survived by a wife and nine children also left behind his father Malam Dawaki Aminu and relatives.
Leading BIKOBA National Officers on Condolence visit to the family of late Barrister Nuhu, the President of BIKOBA, Malam Ja'afar Muhammad Usman (Turakin Gaya) described late Nuhu as a principled, professional and highly intelligent personality who contributed immensely with a good sense of responsibility to the promotion of Judiciary in Jigawa state and indeed the Nation as a whole.
The BIKOBA president prayed to Almighty Allah to grant him Aljannah Firdausi and also give his immediate family and BIKOBA Family the fortitude to bear the irreparable loss, said the demise of Barrister Nuhu Dawaki has created serious vacuum that is difficult to fill.

CITAD Trains Remand Home Inmates In Kano
By Ozumi Abdul
Centre for information Technology and Development (CITAD) on Thursday concluded the training of inmates in the remand home in Goron Dutse, Kano state on ICT and phone repairs.
The training which lasted for six weeks was segmented into three weeks each, with the first segment dedicated to ICT training and the other for phone repairs.
While speaking, the Deputy Director of CITAD, Ahmad Abdullahi Yakasai, said his organization has been combing the entire country in the bid to bring technological development to bear upon every area of humanity, but however discovered that certain segments of people have been sidelined.
Yakasai noted that this informed the reason for his organization's training of the underaged inmates of the remand home, because the inmates are not enjoying the benefits of ICT.

He said that CITAD finds it imperative to organise a training of such nature to build the capacities of the inmates, adding that unemployment might be the reason why they are in detention.
He exuded the confidence that with the training, the inmates would not only be self employed, but employers of other people when they are freed from detention.
"Well, as you are aware CITAD is a Centre For Information Technology And Development, we aim to use technology to bring development to the people. We have been working around the country, but we later discovered that certain segments of people have been sidelined, not deriving the benefit of technology, and that is the reason we organise this training to build their capacities.
"Also we think that most of them, it might be the issue of unemployment that brought them here. So by the time they leave here, they will be able to stand on their feet and to employ others", Yakasai said.
On her part, the representative from the Ministry of Women Affairs and Social Development, Kano state,Hajiya Abdullahi Hafsat expressed her happiness towards the efforts of CITAD, as well as enjoining the beneficiaries to make use of the opportunity when they returned to their various homes.
Also, the officer in charge of the remand home, Mallam Musa Muhammad Tarauni commanded CITAD for their gesture, promising that the remand home will continue to partner with the organization.
Pure Water Producers Announces Price Increment
The Association of Table Water Producers (ATWAP) says it has jacked up the price of sachet water from N200 to N300 per bag.
This is contained in a statement issued by the National President of the association, Mrs Clementina Ativie in Abuja.
The president said the decision was unanimously reached during ATWAP national convention in Abuja on Wednesday.
She said that the change in the price was as a result of the increase in the prices of material, coupled economic situation of the country.

She said that the change in the price was as a result of the increase in the prices of material, coupled economic situation of the country.
NAN Via Solacebase