Tinubu Is The Tea And Atiku The Coffee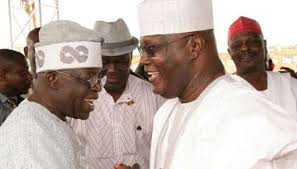 By Bala Ibrahim.
With the turn of events yesterday, where the Jagaba of Borgu, Chief Asiwaju Bola Ahmed Tinubu emerged the presidential flag bearer of the APC, the choice for Nigerians on who succeeds President Muhammadu Buhari next year, is most likely between Tinubu and Atiku. This is so because, the main opposition party, the PDP, had earlier chosen Atiku as its flag bearer. So the option for Nigerians is either to take tea or coffee, and Tinubu is the tea, while Atiku is the coffee.
Both tea and coffee are beverages that are derived from plants and consumed by people for a variety of reasons. While studies say some teas may boost your immune system, fight off inflammation, and even ward off cancer and heart diseases, certain coffees have tested good in the relieve of physical fatigue, as well as the increase in mental alertness. So depending on what remedy Nigerians want, the option for them is either to take tea or coffee, and Tinubu is the tea, while Atiku is the coffee.
Since the beginning of the fourth republic, history has proven me to be very bad at political predictions, because almost all the time, my political permutations tend to come in the opposite. Contrary to my prediction, Atiku emerged as the flag bearer of the PDP. All along, because of the excessive confidence and boldness being brandished by Governor Nwesom Wike of Rivers states, alongside the postulation put forward by the PDP on zoning, I thought their flag bearer would emerge from the south, more so when they elected a national chairman from the north. Because of naivety, I didn't know that in politics, exigencies can outstrip emergencies.
Also, pursuant to the election of Atiku as the flag bearer of the PDP, yours truly confidently concluded that, for the APC to cash in on the sectional sentiments that may follow such scheming, it's flag bearer must also come from the north. As such, I didn't give Tinubu a high probability of success in the game plan. Because of naivety, I didn't know that in politics, exigencies can outstrip emergencies.
With the new development, Nigerians on this flight, may now be compelled to either take tea or coffee, except, in the unlikely event of a sudden loss of pressure, where an oxygen mask may come down automatically from the compartment above, which has Kwankwaso as a substitute, with the NNPP brand or logo. If not, the option for them is either to take tea or coffee, and Tinubu is the tea, while Atiku is the coffee.
Until recently, I was an addict of coffee and coca cola, but on the advise of some friends and my doctor, after the manifestation of some adverse effects, I have been off the duo, at least in the public. But seldom, out of the glare of the public, and without the knowledge of my doctor, I indulge, or even overindulge in such wrongdoings.
I was almost halfway into writing this article when a new message entered. And because my devise is a low quality China phone, if I ignore messages for long, terrible consequences, including memory crashes, often follow. So I was quick to check and the message reads:
"Atiku vs Tinubu – dawn of developmental corruption.
I heard this term developmental corruption on Sunday at TerabKulture. It was a veteran and very brilliant investment banker who coined it.
It perfectly captures what we have already known about the political outlook of these two gladiators.
As I write, Mr Tinubu is on the verge of capturing the APC nomination after almost possibly crippling the treasury of a well-known State allegedly.
So, on Sunday, we were in a heated debate on a possible presidency of either of these two.
The general consensus was that these two have a liberal economic outlook. Understand the role of the private sector as a major engine for economic growth and would put policies in place that would encourage and drive sectorial initiatives.
But at what cost did I ask? The reply was that whatever they will 'steal' will be inconsequential to the amount of growth that we will witness.
To buttress their point, they talked about the Lagos State IGR, which has moved phenomenally as a result of a perfect understanding of the terrain.
They also mentioned that Akwa Ibom, my state, and a PDP bastion was also using the sane firm that was collecting IGR for Lagos and has also witnessed a huge spike in collections.
Lagos although not in good stead when compared with other such mega cities in the third world, still stands heads above all states of the federation on key indices as a result of the continuous application of liberal economic tendencies as a result of the Tinubu mystique
For Atiku, they told me that the last time we privatized any meaningful thing was during his tenure as constitutional head of the BPE.
Although most assets were sold off allegedly to cronies, the effect of the exercise in lessening Govt. burden and empowering the private sector and creating jobs is there for all to see.
The story of Intels and its mess was discussed, but its role in boosting government revenues through the NPA was also mentioned.
So according to them, if you juxtapose this with the 8 years of restrictive and incestuous economic policies which has led to a 600% devaluation of the Naira, historic job losses and a cataclysmic effect on the economy we may want to start begging for either a Tinubu or Atiku Presidency.
So now the question would be, do we turn a blind eye to the expected blind thievery and cronyism that would herald this dispensation cos of the attendant general economic benefit or do we say NO and say, it's better for us to die poor than be economic slaves as a result.
A third leg is emerging in Peter Obi and Kola Abiola. Peter is saying the right things and has lived an exemplary life. But does he have the weight and muscle to defeat these two mercantile giants?
What must have been going through his mind as he watched the bare face monetary thuggery that went on at both conventions?
His appeal to our moral conscience sadly would not be enough to muscle down these two giants.
Kola Abiola's intellectual morality is another possible third leg. Clinching the nominations of possibly the third largest party and positioning himself for any perceived fall out from intense politicking in the big two may just be a prayer waiting to be answered.
So as we await to crown Mr Tinubu and begin to prepare ourselves for an epic battle, let me just say that Nigerians have once again been sold a very terrible dummy.
We have once again pitted ourselves between two devils and will have to choose one as the lesser evil. Which one??"
And I add, choose between a tea and a coffee, where Tinubu is the tea and Atiku the coffee.
Bala Ibrahim is a Journalist and public affairs commentator
Emotional Farewell: Staff Bid Adieu to Departing Executive at FCTA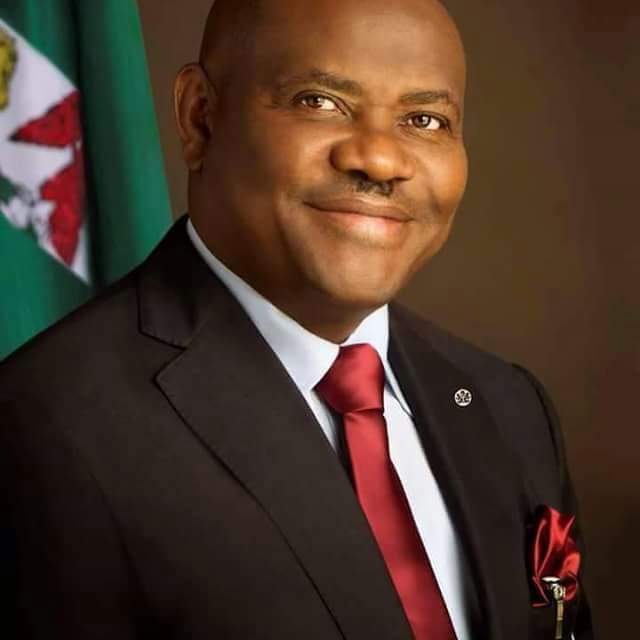 By Bala Ibrahim.
In Arabic, the name Najeeb means the Distinguished, the Noble or the Outstanding. The Arabic dictionary says if you're seeking a name with inherent star power, Najeeb will make for a lovely fit. It is the masculine respelling of the Arabic favorite, Najib, which stands for the Distinguished.
Yesterday, Friday, 29/09/2023, I had reason to write on one of the 21 Chief Executives at the Federal Capital Territory Administration, FCDA, that was relieved of his duty by Minister Nyesom Wike. As of the time of writing the article, I hadn't any inkling about his name or the company he headed. Within minutes of the release of my article, responses came in torrents, giving the name, the agency he headed, his state of origin and an addendum, spelling out his personal qualities which people admire. These include honesty, generosity, courage and selflessness. His name was given as Najeeb, Najeeb Abdulsalam, whose sojourn as the Managing Director of the Abuja Urban Mass Transit Company, AUMTC, was cut short by the Minister of the FCT, barely three months on the saddle. I was made to understand that Najeeb came from Danbatta, in my native Kano state. In short, Najeeb Abdulsalam was described by many as a man of noble character. The encomiums were so encouraging that they gave me the justification for this follow up article.
For starters, I must make it very clear that the mission of the article is not in any way meant to support Najeeb for reasons of nepotism, not at all. I wrote without even knowing his name or where he came from. I was only touched by the show of uncommon support, solidarity and the sincere sentiments from those he led, alongside the testimonials of those that know him.
His staffers' account gave the picture of an Officer and a Gentleman, with commitment to discharging correctly, the work he was assigned. Some of the staff that served under him were even volunteering to go with him, should the Government refuse to reverse the termination of his appointment. It is not surprising, because the name Najeeb is meant to go with a certain degree of nobility. Indeed I know some Najeebs, and truly all of them are noble and outstanding. One of the testimonies I received about Najeeb Abdulsalam is thus:
"I can proudly say that I was part of the overwhelming success he recorded during his 3 months+ long tenure at the agency. A friend and a business associate of mine financed the supply of spare parts and supervised the repairs of 37 number buses of the agency. The repairs are almost concluded with about 5 more buses to go out of the Lot. I managed the whole transaction on behalf of my friend. If merit was a yardstick for appointment into public office, Najib would have received a merit award instead of having himself unceremoniously sacked from office by the HMoFCT Bar. Nyesom Wike".
Another one says: "Individuals like this should be fished out by the leadership of Government and celebrated to serve as an encouragement for others to perform well, Najeeb is highly disciplined and upright individual that I know, being a former Local Government Chairman twice".
If the society sees traits like integrity, honesty, courage, loyalty and fortitude as the virtues of good behavior or character, then people like Najeeb Abdulsalam should be among the cardinals of the system. Three out of the 8 point agenda of President Tinubu are, Job creation, Adherence to the rule of law and the Fight against corruption. With people like Najeeb Abdulsalam at work, I see Asiwaju's ambition as a fait accompli.
The Abuja Urban Mass Transport Company Limited (AUMTCO), where Najeeb Abdulsalam was heading up till last week, was established by the then Ministry of Federal Capital Territory, which had a change of name to the Federal Capital Territory Administration (FCTA) in 1984, as Abuja Bus Service (ABS). It later mutated to Abuja Urban Mass Transport Company Limited, AUMTC. The ambition is to implement an environmentally friendly and sustainable Urban public transport system in the FCT, for effective, comfortable, safe, regular, efficient and affordable transport service delivery. The company has had a sizable turnover of chief executives, who served for years at various times, but according to insiders, non came near Najeeb Abdulsalam in performance. And he was only there for three months.
On his first day in office as the Minister of the FCT, Bars. Nyesom Wike promised to restore the national capital's master plan by cleaning up the metropolis, instilling orderliness and ensuring infrastructural reforms, which were destroyed by decades of corruption, incompetence, carelessness and impunity. If the Minister is serious about matching words with action, people like Najeeb Abdulsalam should not be removed from the saddle.
Najeeb's antecedents have given Kano state additional magnificence, especially when put alongside the recent story of Auwalu Salisu, the 22-year-old commercial tricycle operator in Kano, who returned the sum of N15 million, forgotten by a Chadian commuter in his tricycle.
The Minister of State in the FCT, Mariya Mahmoud Bunkure is an indigene of Kano. She must rise up to the challenge, by waking up to smell the coffee. The country needs people with integrity to manage it. And in Najeeb Abdulsalam, I see a glimpse of such noble-mindedness.
Kano State Education In 100 Days-Muazzam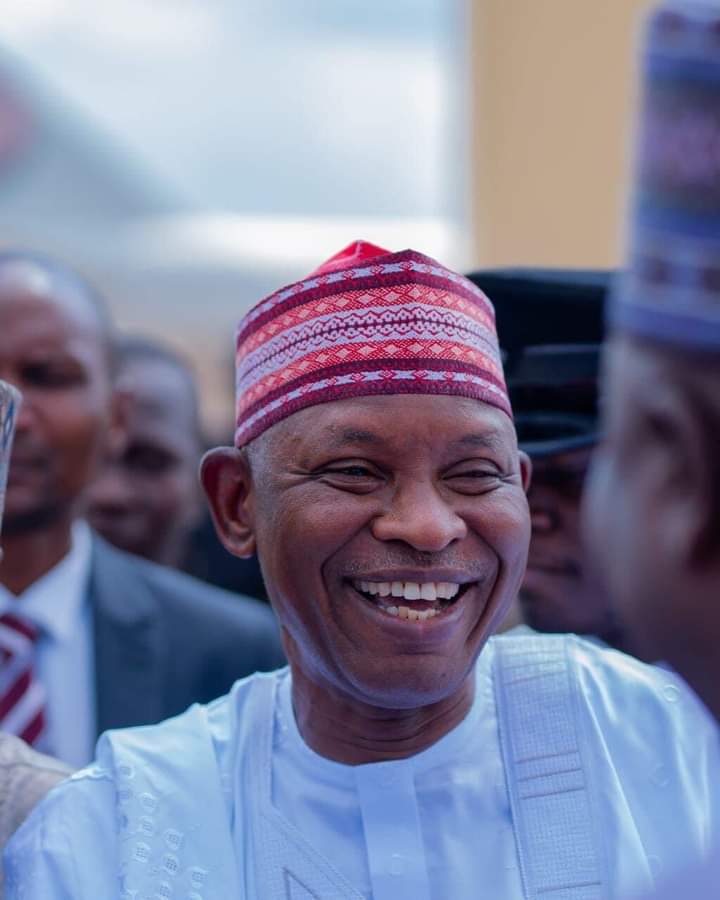 Let me begin by refreshing our memory with the popular saying of the African Independence Revolutionary Nelson Mandela who said, "Education is the most powerful weapon which you can use to change the world." This is a clear testimony that any nation which wants to progress and have an independent life must make education its priority in governance.
This important reason is what led Engr. Rabiu Musa Kwankaso's Administration in the years 1999-2003 and 2011-2015 to introduce a primary school pupil feeding program, providing them with free uniforms, canceling school fees, introducing the payment of SSCE fees to Secondary School Students, establishing State Universities, and offering overseas scholarships to outstanding indigent students to study in different disciplines. Today, many of these students have recorded tremendous achievements and are contributing their best to the state, Nigeria, and overseas.
His Excellency Engr. Abba Kabir Yusuf promised during his campaigns that he would continue from where his Leader Engr. Rabiu Musa Kwankwaso left off. Education was made a priority in his blueprint, being the first, second, and third agenda items. This was stated by H.E Engr. Rabiu Musa Kwankwaso several times and was reiterated in the RMK 2023 Blueprint, page 3: "Education is a public good, we shall ensure, through the correct reforms and investment, that all our schools provide the appropriate quality education to our citizens…"
The first assignment of Engr. Abba Kabir on education was in primary education. He conducted a special investigation on AGILE, a program that supports girls' child education. He selected 19 LGAs for the program and disbursed the sum of N917 million to benefit 45,850 female students. Unfortunately, this World Bank-supported project didn't receive the required attention and results until now. One may inquire from 23/6/2023, when the program was launched until today, about how many female children are enrolled in school, especially in rural communitiesThe results would be certainly amazing.
Secondary school students in Kano State are in joyful moments after the Executive Governor of Kano State paid their NECO fees. The previous APC administration had abandoned the examination fees of 55,000 students, but they turned a deaf ear towards the end of their administration. To save the students from this quagmire, the Kano State Government ordered the release of N1 billion to ensure they were eligible for the examination. It might interest you to know that 11 boarding schools were abandoned in the past administration, and N79,284,538 million was released for their renovation and reopening during the 5th State Executive Council.
On 23/8/2023, the Executive Governor of Kano State, Engr. Abba Kabir Yusuf, approved the payment of N700 million to 7000 Kano indigent students at Bayero University, Kano. He also approved the renovation of pedestrian bridges at Bayero University, Kano, Sa'adatu Rimi University, Kano, and Aminu Kano College of Islamic and Legal Studies, Kano, which were abandoned since 2015. We have another great effort where 131 Kano indigent students have been approved to travel overseas for a Master's Scholarship Program sponsored by the Kano State Government.
This is a clear indication that the Education Sector has been made a priority in the first 100 days under the Leadership of the NNPP in Kano State. During the past APC administration, releasing funds for the Education Sector to cater to its immediate needs was not easy. They were more inclined to demolish school structures to transform them into shops, plazas, event centers, or recreational facilities. This behavior drove donor agencies and organizations to neighboring states like Katsina and Jigawa State to fulfill their charitable gestures.
We have reason to thank the Almighty Allah for these wonderful and generous gestures. We believe and hope that the first year of H.E Abba Kabir Yusuf's administration will bring back the lost glories in the education sector in Kano State, Northern Nigeria, and the country at large, In Shaa Allah (God willing).
Ibrahim Mu'azzam Senator SSA Public Affairs to the Kano State Governor
(Opinion)ON, NAJA'ATU & KPEROOGI: THE ILLOGICALITY OF THEIR LOGIC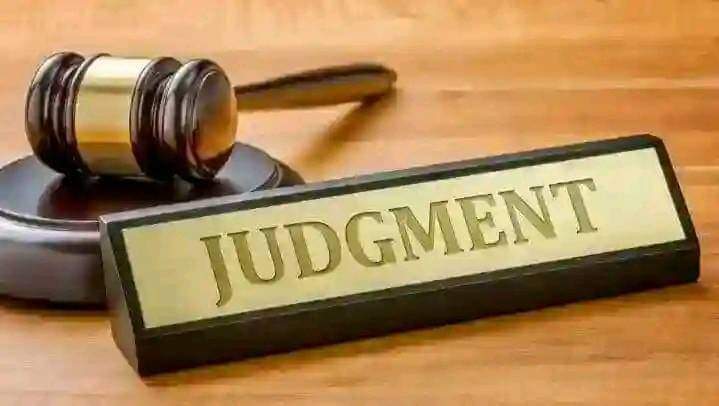 In my piece of August 23rd, 2023 titled "Blackmail Against Judiciary and Threat to Kano's Security", I brought to the fore the position of Kano State Governor, Abba Kabir Yusuf, owing to comments on Radio made by his Broadcast Media Aide, Abdullahi tanko Galadanchi. From those comments, the Governor counted on nothing to achieve victory, other than bribing the Honourable Judges of the Tribunal. This position was further affirmed by a leaked audio attributed to a Political Mobilization Aide for Kano South, who advised the Secretary to the State Government to ensure that all funds are channelled to procuring favourable judgement, even if to the detriment of the state, he emphasised. The Secretary to the State Government also, in his speech to mark 100 days of the government in office, attributed the administration's failure to fulfil some of its promises to paucity of funds caused by enormous expenditure related to the proceedings of the Election Petition. Summarily, the administration has in its dwarfed wisdom, stylishly legitimised efforts to procure judgement through emotional blackmail, all of these came on the back of threats to lives of Tribunal Judges, and threats of making Kano a field of cultivation of lifeless bodies through anarchy and banditry.The administration of Abba Kabir Yusuf is indeed always clever by half; I predicted the ouster of some appointees that outwardly made heated, inciting or compromising statements, however in its narrow foresight, the government sacked only two out of numerous appointees that danced to an obviously authorised drum and song. We saw the Secretary to the State Government on video, accompanied by some Commissioners, threatening fire and brimstone, saying unambiguously in Hausa that "duk wanda ya taba mana zabe a Kano, sai dai uwarsa ta haifi wani". This is the worst form of debasement that government has ever been brought to in the history of Kano State. The most senior appointed official of government threatening lives of Honourable Judges is indeed worrisome to every sane mind. Of course, tens of appointees followed suit thereafter, expressing intentions to wreck unprecedented havoc in the event of an unfavourable judgement, one after the other, we listened as they clawed at imaginary straws and have continued to sank even lower into abyss. In the case of self-acclaimed rufflers of feathers, Kperoogi and Naja'atu, it is funny that they missed the threats to lives of Honourable Judges and did not pay attention to government officials threats to make Kano worse than a banditry-torn Zamfara and Katsina; rather they only found their sense and logic in seeking a court to defend the indefensible and become father Christmas by granting Abba and NNPP that which they did not ask of the Court. Their illogical logic did not cause them to realise that APC in its petition raised numerous issues around non-compliance, and the NNPP even after its poor defence (due mainly to its complicity in the matter), failed to file any counter against the APC to cause us to have to defend the lawfulness of our votes. Yet, Kperoogi and Naja'atu believe that the court should have fed Abba & NNPP in their mouths, since Kwankwaso has made that a birth-right of theirs. In her comments, Naja'atu also exclaimed that if elections were to hold in Kano today, Abba would win by a landslide; this same woman not too long ago said the same of Atiku Abubakar, and we all recall how badly he was trounced in her home state of Kano.One would imagine that Kwankwaso, Abba & NNPP would have learnt a lesson or two from the irreparable damage the recent loss in court has caused them. Unfortunately, Abba through his mouthpiece, Bature, has come out to claim that the Honourable Judges might have been made to give judgement under duress. This speaks volumes of the failure of the Abba administration to see what is placed right before them, right in front of their noses. The Honourable Judges in their submissions have outrightly made clear the reasons why they chose to pronounce judgement via zoom, and it is the fault of none but those who demonstrated an uncultured, recalcitrant and violent tendency by threatening lives of judges and peace of the entire state, in the event of a loss. Let me do Abba and Bature a favour of asking them to read page 226 of the judgement, and frankly undertake an introspection exercise before engaging the public on such a matter again. Since I know you both may still be in slow recovery from the reality check dished by the Tribunal, I will assist you with some of the painfully piercing lines; "I use this opportunity to condemn the gang of Red Cap wearers… I am in no doubt that the security Agencies know and are aware of those who removed their eyes from their case and put it on the Judiciary. They are also aware of those who extended the threat further by declaring that THEY WILL KILL THE JUDGES. THIS THREAT MUST NOT BE SWEPT UNDE