13×13 Group, Founders, Members and the Motives Behind the Movement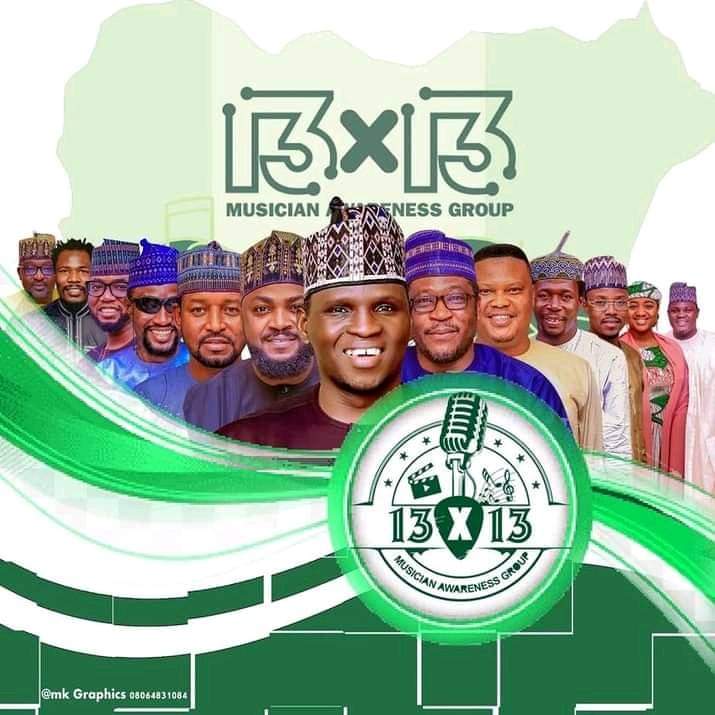 By Hashim Abdallah
Beside what have been witnessed tangibly on the ground yet, people often ask, aspirants curious to know, most appear too inquisitive.
All about 13×13 is just a glad tiding about a well-meant clique.
Oh you all aspirants, including you "misperceivers" or mischief makers, open your windows, give me short audience. Let's hear all about the movement, the founders, the motives behind and why the title in such a number of 13.
13×13 is an organisation founded by 13-member from poets/singers and or musicians as well as artistes and even literary artists. When we say artists without 'e', we mean creative writers, playwrights, dramatists and other creative writers. It's thus an organisation intended to liberate the masses from the current dispensation. It's also meant to assure Nigerian artistes' contribution are beyond singing or dancing performances. Their contribution surpasses cheap campaigning for politicians. They don't only campaign for any politician who comes their ways as a good leader, but also campaign against anyone who's against the national patriotic agenda, hence they come to stay for their support is for the country as opposed to support for an individual politician whose tenure might elapse, whose life span might end one-day also. They're for good governance. It's a movement that arrives here for life. That's why they always maintain, "My Home-Country First" as a refrain of one of their collective songs.
13×13 is a creation of 13-member Hausa poets and artistes from different spheres and/or genres there in northern Nigerian terrain. They render support to the members as well as needy and the poor within the society. They're for all indeed.
As witnessed many people in the different states' branches, 13×13 does settle the debts of the prison inmates were remanded or, on awaiting trials due to the unsettled debts they incurred, inmates on minor offences, feeding of the poor during last Ramadan fasting, etc.
Bandits Abducts Scores ,Set Vehicles Ablaze In Birnin Gwari
It's noteworthy that the 13×13 group isn't politically partisan motivated movement, but it can be where necessary all in search of good leaders. Members, too, may contest where necessary to assure the Nigerian masses that they're capable in other endeavours of life apart from being entertainers, performers or artists. They can feature and participate in any party they find deserving one, particularly on agreement to serve the people not pocket, all in their intentions to emancipate the Nigerian voters thereby informing them their values as citizens of franchise rights.
In Thirteen-Thirteen, we have a hierarchical leadership structure; A political poetry singer, Dauda Kahutu Rarara is the national president, while another top poet, El'muaz Muhammad Birniwa is the Chairman States' National Working Committee.
A top Kannywood script writer, Ibrahim Birniwa is the Vice-chairman National Political Committee. Alh. Rabiu Adam Muhammad Gumel, the Head of the Programmes and Deputy General Manager of the international satellite television station, Arewa24, emerges the Chairman of the 13×13 here in the Jigawa State wing of the humanitarian Group.
The 13-member founders hence the title 13×13 viz:
1, Dauda Kahutu Rarara
2, Aminu Ladan Alan Waka
3, El'muaz Birniwa
4, Adam A Zango
5, Ali Jita
6, Umar M Sharif
7, Yakubu Muhammad
8, Daddy Hikima (Abale)
9, Kamilu Koko
10, Baban Cinedu
11, Nura M Inuwa
12, Aisha Humaira
13, Abubakar Bashir Maishadda
There are currently active 13×13 structures in the states as follows:
Kano
Kaduna
Jigawa
Katsina
Gombe
Kebbi
Niger
Birno
Adamawa
Plateau
Sokoto
Zamfara
Nassarawa, etc.
Readers should put this at the back of their miinds that all members in the states comprised the like-minded composition of people as the national.
It isn't be overemphasised if I reiterate that the movement is mainly humanitarian to support the weak and less privileged and to bring succour to Internally Displaced Persons (IDPs), feeding the orphans, and empowering its members and the society in general. However, while above have been the mission and vision, the ultimate goal is good leadership that may fix the nation.
Hashim Abdallah is a Secretary of the 13×13 at Jigawa Chapter, also a creative writer/tutor who
writes from Jigawa State. Can be reached via 08038662494, hashimat20@gmail.com
I

Kano's murder: How the mother hurried her daughter's end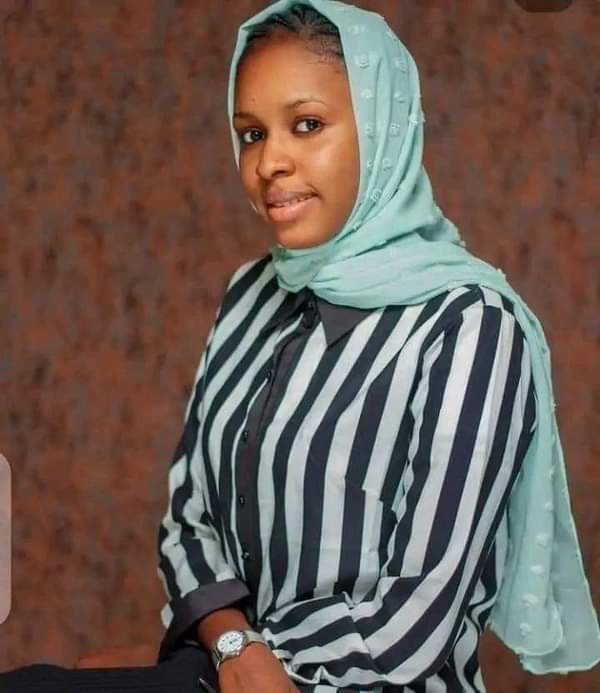 By Abdullahi Haruna Haruspice
A beautiful promising young lady was gruesomely murdered by a Chinese national in kano- in what is obviously a love turn sour story. The lady painted in beauty never imagined her life would end so cruel like it did today. Her man who is no doubt a hand tool of the devil perforated her pretty body with a pocket knife. He butchered her and soiled the floor with her blood. She bled of blood and got choked of no air before she got to the hospital. By evening, her body was lowered six feet down where the earth covered her in eternity. People lived for love but Ummita died from a complicated love pang.
Her mother should be blamed for the painful end of her daughter, she lowered the bar and collapsed the fence of motherhood. She set her daughter for her early death. She was a mother consumed by the exigencies of time. She didn't protect her daughter the way her own mother protected her. She failed her daughter.
The woman was not unaware when the storyline between the Chinese man and her daughter reigned, she was in the picture and gave her nod. The reason the man could find refuge in her house for years, she joined to enjoy the largesse that came from the man. The night Ummita died, the mother was around. Contrary to the new story of break in, the Chinese man walked unhindered to the house, after all, the house has always been his refuge. Have it that indeed there was no knocking, she raised alarm after the murder had taken place. The man had always been a welcomed guest to the house, the story of pushing his way into the house is an afterthought. The mother hurried her daughter's end. She cooked up that story to appear helpless, the woman had been fleecing the Chinese man for long.
47 Year Old Chinese Murderer Kills Kano Woman
There is a limit to how stupid love could hold a man captive, the man couldn't take it anymore, so he took the foolish and cowardly path by snuffing life out of the poor vulnerable girl. She was a lamentable victim of societal burden, she needed to live to the dictates of what the society wanted, so she abandoned her real self by going all hogs to be like the girl next door- forgetting that not everyone is greeted with same luck. While others escape with theirs, she got dimmed by her hubris. Today, she lay buried beneath the earth.
Love is not a soccer game, it is an instinct contract, while it lingers, all senses are lost in it. While she saw the Chinese man as a conduit balm, he saw the world in her, he went all hogs to make her his world, he planned his world around her. He was planning for blissful existence with her, even while she got hitched to another man, he still hoped for her. They maintained same line of communication, he could call her and even do video calls with her because polyphonic phones have bridged the gulf of privacy. She was married to her man but still in romantic link with the Chinese man. Her marriage ended and the Chinese man heaved in triumph for the love of his dream is back to him. And that was when the story changed, she no longer saw him worthy of attention, perhaps there are more finer or richer guys that appealed to her consciousness. For the second time, the Chinese man felt threatened and he was not ready to lose his investments again. That was when he struck and Ummita fell to his cruelty and today she is no more.
Dear mothers, not all that glitter is gold, when your daughter begins to live beyond your family means, query her – she may not be using her head , her innocence is being exploited. Speak sense to her, tell her, men don't act nice to women for free, it comes with a price. Men invest in women with the undeniable expectation to reap. Mothers, hold tight to your daughters, men are out there to ruin them, like sister Ummita who got consumed by the treacherous pang of men.
@haruspice
Sadly musing

Hon Mahmud Celebrates First Son, Adnan Marriage in Kano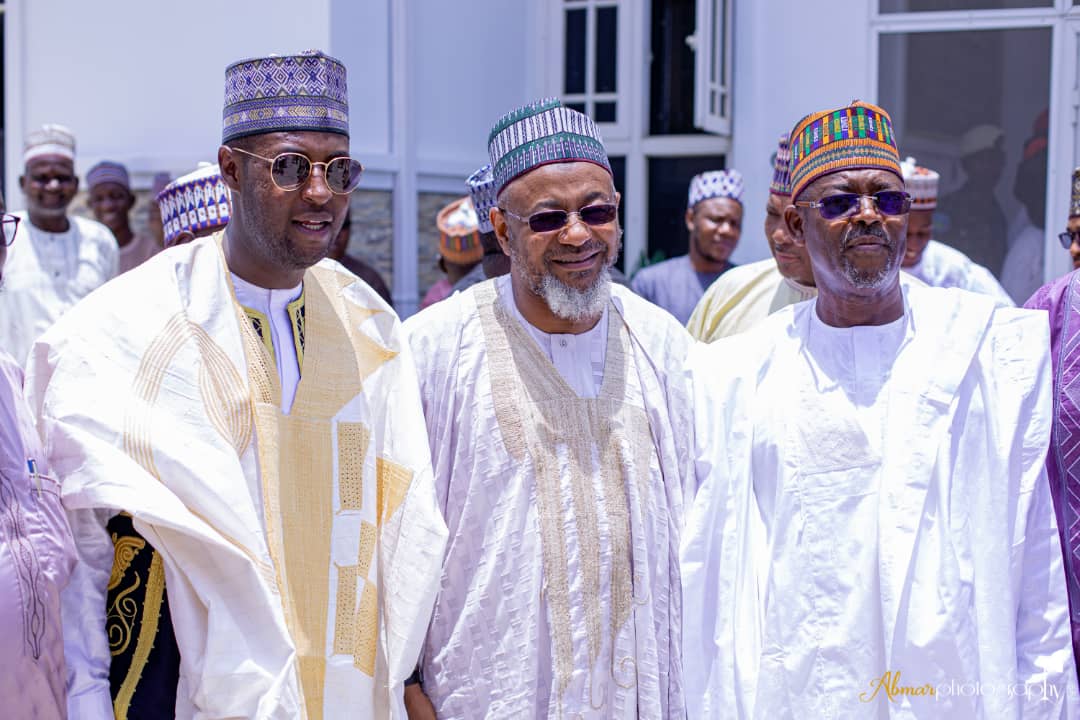 Abu Ahmad
The son of a Federal Lawmaker, Hon. Abdullahi Mahmoud Gaya representing Gaya, Ajingi and Albasu Constituency tied the knot with Aisha Mukhtat Idris in Zamfara State on Saturday.
The marriage was officially tied up at Gusau the capital of Zamfara state with an undisclosed dowry amount while family members in Kano joined live zoom to attend the ceremony.

In Kano, notable politicians stormed the state to rejoice with the family of Hon. Abdullahi Mahmoud Gaya, Chairman House Committee on Petroleum downstream.
Dignified Nigerians, national and states lawmakers and and fellow citizens across the country witnessed the colourful event at the residence of the lawmaker in the state.
Speaking during the ceremony Senator Bayero Nafada Counselled the couple to exercise forbearance in their union and congratulate his colleague for seeing his first son married in good health.
"There should be patience between the two of them, more especially the husband; wife and husband when it comes to patience, the husband must be more patient than wife and wife must be obedient to the husband, if she is very much obedient to the husband then I believe the husband will not contemplate adding another one. So I want to advise all of them to take their responsibilities and I am using this opportunity to thank their parents for the good upbringing of their children" Bayero Nafada said.
Abdurrahman Umar, uncle of the groom said "the marriage of our son Adnan today is a great day, we are much grateful to all those who attended the wedding today, My cousin Abdullah Mahmoud showed that he is a great leader in our society by hosting notable dignitaries to witnessed the marital ceremony of our son.
Shortly after the religious rite in Gusau, Dr Bashir Umar chief imam of Alfurqan Jumaat mosque prayed to Allah to bless the marriage and grant the couple pious children. Also Dr. Abu Bakar Lawan chief imam of Triumph Jumaat mosque prayed for the couple and advised them to live in peace and harmony..
The joyous groom, Adnan Abdullahi Mahmud thanked Almighty Allah for sparing his life to witness this historic moment of his wedding day. "I thanked Allah for allowing me to witness this historic moment in my life, I also thanked my father Alhaji Mahmud Abdullahi Mahmud Gaya who trained me and supported me at all levels, words cannot express my appreciation to him, my mom, members of immediate family, friends, well-wishers and all those who have come from far and near to rejoice with our family on this great and historic occasion, May Allah in his infinite mercy reward everybody"
In his goodwill message Hon. Abdullahi Mahmoud Gaya expressed his happiness and appreciated the dignitaries and well-wishers who came from far and near to rejoice with his family. He later urges the couples to be patient and embrace the Sunna of Prophet Muhammad (S.A.W) with the fear of Allah SWT in all their activities.
Among the dignitaries who attended the marriage ceremony in Kano were NNPC Boss, Mele Kyari, Honourable Alhassan Ado Doguwa, Malam Abdurrahman Umar, Former Chief of Air Staff Air Mashall Muhammad Umar,State APC Chairman Abdullahi Abbas, Alh. Manniru Babba-Dan Agundi, Sanetor Bayero Nafada, Honourable Sha'ban Sharada, Hon Hafiz Kawu, Dr Kabiru Said Sufi, Captains of industries and government agencies, technocrats, members of state and Federal Assemblies, friends and supporters of Gaya's family, politicians and other stakeholders.
in Zamfara state capital, the wedding was also attended by Zamfara State Deputy Governor, Sen.Hassan Muhammad Gusau, Former Governor Zamfara State ,Hon.(Dr.)A.A.Yari., Former Sokoto state Governor, Distinguished Senator.Dr.Aliyu Magatakarda Wamako (Sarkin Yamman Sokoto) His Excellency, Alhaji Mahmud Aliyu Shinkafi.(Dallatun Zamfara), Distinguished Senator,Tijjani Yahaya Kaura(Tafidan Kaura), Hon.Lawal M.Liman,(Gabdon Kaura), HRH.Alhaji Hassan Attahiru, (Emir of Bungudu). HRH.Alhaji Dr.Bello Muhammad Barmo, (Emir of Mafara),, HRH.Mejor Sunusi Ahmad Muhammad Asha (Emir of Kauran Namoda),HRH.Alhaji Bashar Isma'il Ari III.(Emir of Moriki), Mai martaba Sarkin Tambuwal. HRH Emir Gobir na Isa.Rt.Hon.Bature Umar Sambo,(Sarkin Sudan Gusau),Alhaji Lawali Muhammad,(Makaman. Kaura), Engr.Abdullahi Abdulkareem,
(Katukan Tsafe) Professor Abdullah Shinkafi,(Walin Shinkafi). Alhaji Yahaya Abubakar Yari, Alhaji Jafar Abubakar Yari, Hon.Sha'ayya S.Pawa (Dan-malikin Mafara), Hon.Bashir Muhammad Yusif Dala, Malam Kabiru Sokoto, Hon.Sani Musa Talata Mafara. The nuptial knot was tied after a bride price of was paid to the bride parant in Gusau Zamfara state.
Online Universities: The dawn of a new era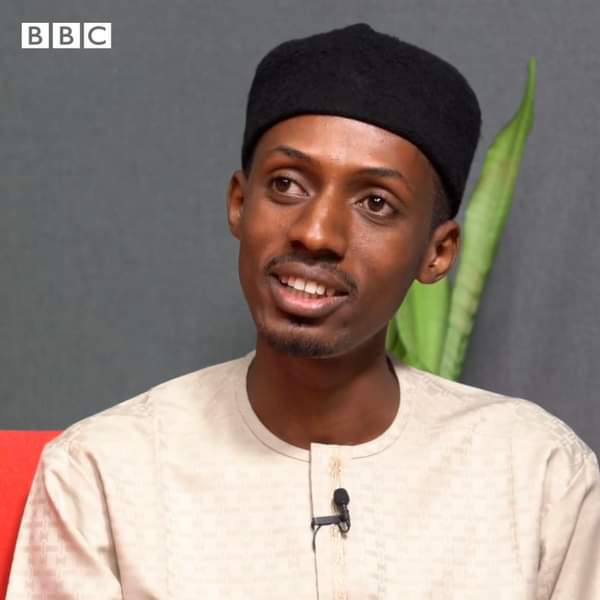 By Rayyan Tilde
Since the start of the internet era, our civilization has been experiencing a great change in the way we do almost everything. From the way we communicate, to what we eat, down to how we entertain ourselves. Every sector has changed drastically since the advent of technology. Educational sector is one of the few sectors that is yet to be seriously disrupted by technology. I believe technology will continue to disrupt the way we do and see things even to the extent of fully actualizing what Huxley portrayed in his book (Brave New World).
The way things are taught today is [in some areas] the same as they were taught 200 years back or even the way Fatima bint Muhammad Al-Fihriya founded the world's first university in 895 CE in Fez. That is about to change with online universities — the platforms that are ushering a new era of learning.
What's an Online University?
An Online University, like any other conventional university, is an authorized place where you can study and earn your First, Masters and even Doctorate degrees. The major difference is that it is done remotely by using the internet as a medium that connects you with the university.
Challenge
The Online University like any other new thing before it, is still yet to be fully accepted by people especially in Africa. It's clearly written in many traditions that humans tend to stick to what they are used to. They tend to perceive it as being safe while portraying the new one as being unpromising. Calestous Juma in his book "Innovation and its Enemies", mentioned 10 innovations that were heavily criticized when they came into existence. He explained how coffee was rejected, Tractors, Electricity, printing of the Quran and other innovations.
Zulum is Coming-Dr Aliyu Tilde
A more recent example is how many scholars rejected the idea of listening to the Quran on a radio, regarding those that did that as apostates. Great Imams like Sheikh Ibrahim Niass had to go through a lot to convince the ummah that it is absolutely fine to listen to the Quran on a radio.
In 1892, John Froelich introduced the first tractor to replace the animals that were used on the farm, there was a great resistance from those that were using the incumbent source of farm power that had reached its biological capability, especially those that were fixated in the business of selling oxen and mules that work on the farm.

Today, it will totally be funny to find someone that's against the above mentioned innovations as far as he is in a civilized society. An Austrian economist, Joseph Schumpeter, concluded in one of his researches that "Resistance to new technologies is often frowned upon as a temporary phenomenon that is inevitably overcome by technological progress". I believe online universities will become more accepted as the technology used in the platform improves. With the progress that's being made in fields like Augmented Reality and Virtual Reality, it is now possible for a university to teach its students basic practicals with Augmented Reality and a more complex one with a VR headset — from their homes. Though VR headsets are expensive now, I believe they'll soon be available at a more affordable rate.
Advantages
According to BioHistory, new things emerge when humans reach a limit, thus being stressed which will then force them into finding a better solution, they considered it to be the building block of civilization — according to a research they did about the roman civilization and the modern-day western civilization.
I consider it to be a miracle from our Lord (SWT). For instance: With Farm mechanization, He saw how our population was increasing, if it were to increase without a creative way of producing farm produce for us to eat, there would have been a great hunger globally. Same with the way we study. If you look at the number of students that are trying to have a degree, there's no way they can fit into our conventional university system without a compromise in the standard of learning. Online universities will be able to solve this since the platforms are tailored to appeal to every student in an individualistic manner.
Elon Musk's Starlink is a device that uses satellite technology to deliver internet connectivity to anyone that's using it at any point on this planet. This type of technology will help in allowing people in remote areas to still benefit from this system of learning.
Advantage – Finance
With Online Universities, you don't have to worry about the cost of accommodation, feeding, transportation and other expenses that you may incur if you were to study away from home. This means one can study in a university that's in the United Kingdom while he lives in an environment where life is extremely cheap.
Many online universities now allow students to enroll for a single course at a time. This makes it easier for students who can't afford to pay for a complete program, by allowing them to take their courses as funds become available to them.
Advantage – Morality
I believe it is the fear of every right-thinking parent that their child will leave their home and go to a place where his upbringing will be challenged by the influence of other people — if they are to enroll in a conventional university.
Online Universities in Nigeria
There are a few number of accredited online universities in Nigeria, the one I can attest to, after researching both online and offline is the one from ABU Zaria. They offer a variety of courses and the best part is, they offer the same certificate as that of the students in-campus.
Conclusion
In the next 20 years, I believe online universities are going to dominate the educational system. The fact that someone from my village at Tilde or any other place on earth — as far as he is connected to the internet, can be able to enroll in a university anywhere on this planet and graduate will make life easier for everyone.
Rayyan Tilde
17.07.2022