By Dr.Aliyu Usman Tilde
The best revenge of Harira is not Ngozi but one Nigeria and a prosperous North.
Of course, as would any normal thinking person on the planet, we are upset with the IPOB massacre of innocent Harira and her four children for their identity. Many families are killed in Igboland either because they are Muslims or because they are northerners. OPC did much more in Yorubaland during the last Obasanjo regime.
Well, it is a price that northerners will continue to pay for their numerical strength and determination that Nigeria remains one. Their numbers in a democracy put them at the centre of leadership and their first duty there is to keep the country together. That was the sin of Balewa, Sardauna, Gowon and down to Buhari today in the eyes of those with separatists tendencies among frustrated politicians and irredentists. The success that we are still one is greeted by different unholy expressions: attacks in the press, outright violence—like the Harira massacre—and silence over whatever is done to the northerner. In its venture of hate, IPOB terrorist organization is just one culprit among many investors, just as Harira and her children are one victim among many others.
Tired of the killings and castigations in the last 65 years —that is since the constitutional conference of 1957 in Lagos—the natural feeling for separation has developed over the years among many northerners and its expression is becoming louder at the turn of every gruesome killing of the innocent and the tacit approval—through silence—of the elite from the perpetrators' ethnic group. But we are a society, an ascendant departure from nature, a civilization that must fight against its disintegrative forces which constantly wants to draw it back to the Hobbesian state. Beware. Human societies, even in Arewa, Oduduwa or Biafran republics, would carry that disintegrative gene which would endeavour to pull it down to the animal state. IPOB is just an expression of that primitive gene.
Do Justice To Hanifah's Parents, Kill The Killer Of Their Daughter!!!
For this, we must say no to that appeal but continue to strive for a civilization in which equity prevails. This is a responsibility that must be shouldered by leaders of all ethnic groups and political persuasions in the country, and whose burden lies more on the northerner because of his numerical dominance and position of leadership even when he is not in power. He must, despite all the provocations, continue to forge Nigeria's unity in concert with other Nigerians of the same mindset.
Thus, to me, the best way to revenge Harira is to work for the unity of the country and not hearken to the call of the separatists. As we collectively hold on to the requisite rope of unity, we northerners must do whatever is possible to compete well economically within the Nigerian nation. We must not be many and backward at the same time. Remaining so will heighten our vulnerability and embolden the forces of disentegration. We must acquire the competitive advantage of others, and more. We must possess the material worthiness—in addition to our acclaimed gentlemanliness and simplicity—to attract others. That will accord us both dignity and indispensability. That will reduce the shedding of our blood and the recurrence of Hariras.
To be dignified and indispensable, education and economic prosperity are important. We must as northerners, at all cost, relentlessly work for the quality education of our children and that of the less privileged in the society. Education is the key to acquiring the formidable voice that will argue our case, defend us against attacks, assert our claims, reclaim our rights and, more importantly, open the numerous doors of economic prosperity in a terrain of our unparalleled numerical strength and the abundant resources that our land offers from beneath and above the surface.
Then, dignity will follow labour. We must work like there is no tomorrow, given the education we possess and the skills we acquire, in the trade we undertake. We must invest in less of our emotions and base pursuits and more in our economy. Our elite and leaders must engage in the careful strategic planning that will maximize the benefits that accrue from our resources. Harira would probably not need to migrate to the Southeast if the cows from Adamawa, Cameroon and Chad were processed for the world market at her home state of Adamawa. IPOB would not have seen her at all, much less kill her and her children. It would rather envy her and treat her with dignity from a safe distance because her government has chosen to build a meat processing plant managed by the private sector in a transparent and profitable way rather than engage in some less urgent architectures in Jimeta.
As we wisely strategize and invest, we must fight the monstrous virus of corruption that has killed us before and now, more than how IPOB, OPC, Boko Haram and bandits do. That virus has killed all previous intitiatives that were the products of the startegic thinking of our past leaders. A new strategic thinking will be ineffective without eliminating the virus through our preference for competence and transparency. I write this peace without the sounds of the feet of workers taking their shifts at the Bauchi Meat Factory and Steyr Nigeria, or of the distant bellows of dairy and meat cows at Gubi Dairy Farm and the Galambi Cattle Ranch respectively. I write it knowing fully well that there is no Bompai, Sharada or Kakuri of yesterday. I write it amidst the silence of the graveyard which the corruption and bad policies of the past forty years have reduced them to. I write it with complete sadness and despondency.
Without fighting the corruption that I see in every MDA, without embracing transparency and hardwork for personal and collective prosperity, the burden of leadership imposed upon us by our numbers will not protect us from the approaching tsunami of more Hariras and, then, our penchant for unity will only exacerbate, rather than mitigate, our vulnerability and melancholy.
Conclusion
In conclusion, I must say that we all have the right to be sad over the brutal killing of Harira and her children. As we pray for their peace with the Lord in Heaven, amen, we must not resolve to feed the ambition of her primitive assassins to dismantle Nigeria. Rather, we must embrace to our responsibility as patriotic citizens and earn dignity and protection through economic prosperity, humanity and common good. That would be the best revenge against IPOB, not attacking anyone of Igbo extraction who lives amongst us here in the North. People are wealth, the Holy Prophet said. Protect them and you prosper more; abuse them, they would leave and you become poorer.
May the souls of Harira and her children rest in peace and may one Nigeria live in peace too.
Dr. Aliyu U. Tilde
25 May 2022
Celebrating the Remarkable Legacy of Hon. Shaaban Sharada
Daha Tijjani,PhD
On 13th of the month, we will commemorate the completion of the tenure of an extraordinary tenure for Hon. Shaaban Sharada, the 6th federal lawmaker representing the esteemed people of Kano Municipal. It is with immense pride and admiration that I commend him for a job well done and express my deepest appreciation for his unwavering efforts. Throughout his tenure, Hon. Shaaban Sharada has demonstrated an exceptional commitment to the betterment of his constituents, leaving an indelible mark on the hearts and lives of those he has served.
One of the most remarkable aspects of Hon. Shaaban Sharada's leadership is his unparalleled accessibility and genuine connection with the people he represents. While many shy away from direct engagement, Hon. Shaaban Sharada has always been present among his people, attending weekly functions and events, and keeping a pulse on their needs, aspirations, and concerns. His constant presence and sincere dedication have earned him the well-deserved title of the best ever representative, as attested by the overwhelmingly positive feedback from his constituents.
Hon. Shaaban Sharada's impact on Kano Municipal has been transformative. His visionary leadership and unwavering commitment to development have led to numerous projects that have touched the lives of many. From community renovations that have revitalized neighborhoods to scholarships that have opened doors of opportunity, and from boreholes that have provided clean water to skills acquisition programs that have empowered individuals, Hon. Shaaban Sharada's legacy is a testament to his unwavering dedication to uplifting his constituents.
Furthermore, his entrepreneurial empowerment initiatives have created sustainable livelihoods and empowered countless individuals. Through his initiatives, many have received valuable resources such as motorcycles, cars, tricycles, sewing machines, bakery ovens, and more, enabling them to become self-reliant and make meaningful contributions to the local economy. His efforts have not only transformed lives but also inspired hope and progress within the community.
As Hon. Shaaban Sharada passes the baton to his successor, he leaves behind an extraordinary legacy that will be deeply missed by the people of Kano Municipal. His successor faces the monumental task of upholding the standard of excellence set by Hon. Shaaban Sharada, as the people have grown accustomed to exceptional projects and impactful work. It is my hope that the next representative will rise to the challenge and continue the remarkable progress initiated by Hon. Shaaban Sharada.
In conclusion, I extend my heartfelt gratitude to Hon. Shaaban Sharada for his exceptional service, remarkable leadership, and unwavering dedication to the people of Kano Municipal. His contributions have made a lasting impact on the lives of many, and his departure leaves behind big shoes to fill. I wish him all the best in his future endeavors, confident that his passion for public service will continue to drive positive change wherever he goes.
By Abubakar Sadiq Dauda
Barring any last minute change, the good people of Kano and 27 states in Nigeria will be at their respective polling boots this coming saturday with one aim, to cast their vote for their favourite candidate contesting for the seat of Governorship and State House of Assembly of their respected state and constituent.
Today's writing is limited to the gubernatorial election that is going to hold in Kano state.
Among all the gubernatorial candidates vying for the exalted seat at African House in Kano, it is clear that only two of them have the political potentials of clinching the exalted seat.
They are Messrs. Gawuna of APC and Messrs. Abba K Yusuf of NNPP. While the former is an ex-Chairman; ex-Commissioner; and right now the Deputy Governor, the latter is a former Commissioner.
It is also worthy to note that Gawuna has served/worked with all the 3 executive Governor's of Kano at different capacity. Abba on the other hand has only worked with one Governor, Dr. Rabiu Musa Kwankwaso.
Gawuna has been privileged to have led executive seats, he was an executive Chairman of a ranking local government, and he is presently the Deputy Governor of the state, therefore he has called alot of shots during his reign in politics. The multi-dollar question one will ask is, does the shots he made yielded any significant progress at local government and state level respectively? If yes, what are they?
Abba on the other hand has not been privileged to have led any executive seat as of now. Many of his supporters are keen on him, because they believe his political boss and inlaw (Kwankwaso) has delivered, which translates to anyone working with Kwankwaso will also deliver if given the mandate.
Therefore the question one will ask is, will Abba deliver if given the chance? If yes, what are the key areas he may likely impact on positively?
Kano is the highest populated state in Nigeria and the commercial nerve center of Northern Nigeria. Therefore, whoever emerges as the winner should prioritize the following amongst others:
1. Human development potentials by repositioning public institutions (schools, health facilities, skills centre).
2. Redouble the IGR of the state by securing the state to pave way for investors and tourists.
3. Building infrastructures to aid in the transport of goods and resources from points A to B.
Sadiq writes from Kano and can be reached via sadiqdauda55@gmail.com
Presidential Broadcast on CBN Policy: My Take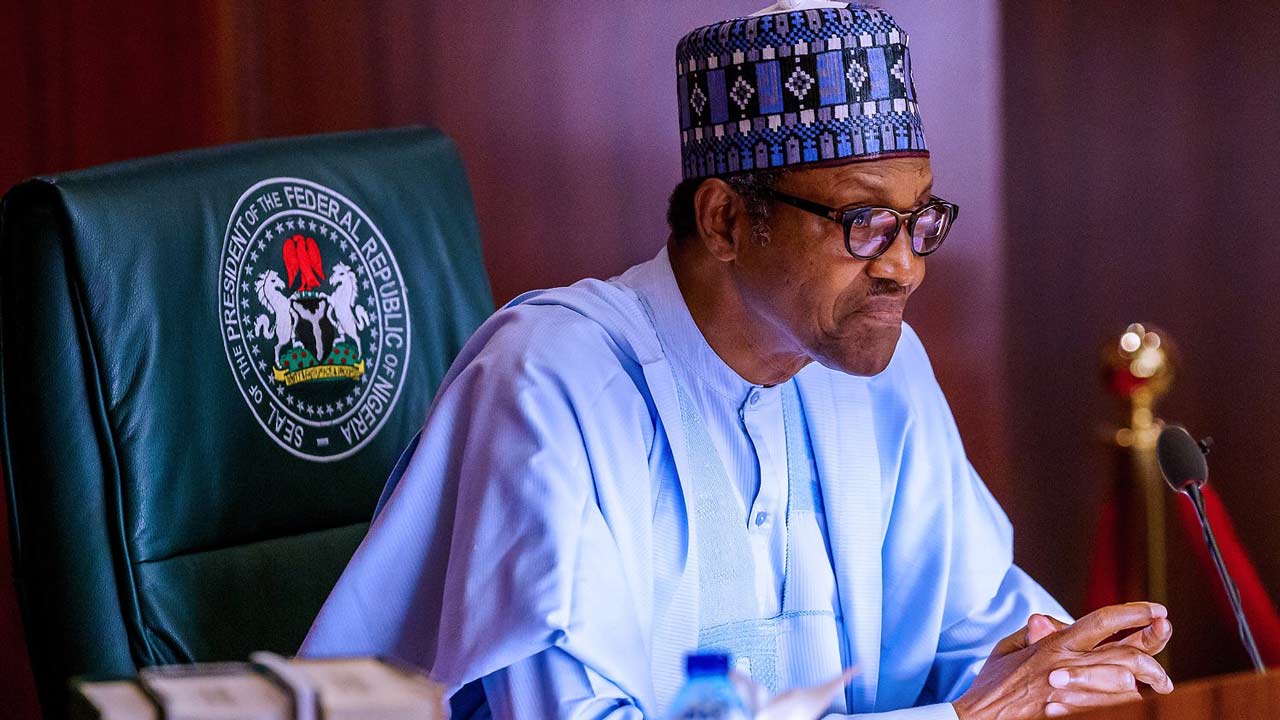 By Abubakar Sadiq Dauda
I will start by saying, I expected President Muhammadu Buhari to allow law and order to prevail by obeying rule of law, in this case, a subsisting court order which says, old notes should continue to be accepted across the nation.
I truly support the currency redesign, and the policy which is against having excess cash in circulation even at the expense of many businesses that has been grounded, including my own business. I support the cause because i believe the policy will strenghten our economy and increase the value of naira.
Read Also: Only Old 200 Naira Remains Legal Tender Till April-Buhari
However, i expect the CBN to have made 200 naira, 100 naira, 50 naira denominations widely available by ensuring there is massive distributions to all bank branches nationwide. To my dismay, that has not been the case up till today.
The CBN governor has consistently failed by allowing the personal interest of himself and his godfathers to override the national interest. He is an expert in the finance and monetary industry and that is why he has been able to convince the President to adopt the policies he proposes.
In simple terms, he is a genius in the job assigned to him, but he has proven so many times that he lacks the sincerity of purpose which unfortunately the President has failed to see for years.
Sadiq writes from Kano, and can be reached via:
sadiqdauda55@gmail.com