Why We Should All Have Mentors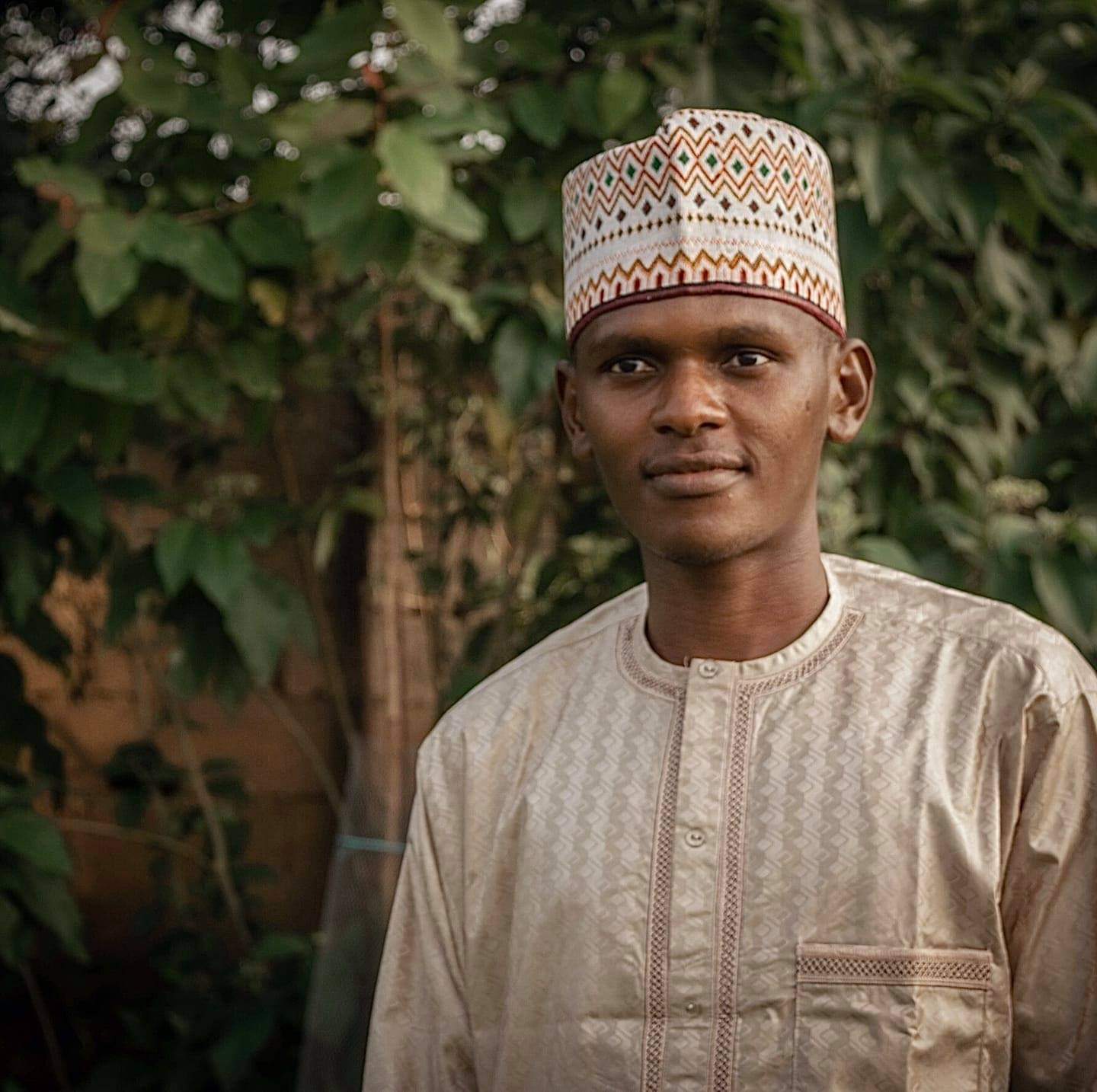 By Adamu Tilde
Permit me to preface this writing with two, though contrasting, personal experiences— one in 2014 and the other one around mid-2017.
Sometimes around August in 2014, while preparing for our study visa in Hungary, I met this intelligent guy who later became a very close friend. He confided in me that he was actually thinking of not following us to Hungary. I was like "Seriously? Guy, are you for real?".  Something in me was telling me that "well the guy looks cool and exudes no such empty boastfulness and show-off that many young guys are known for." Though skeptical but I was cool with his decision. I never bothered to inquire why. Life went on. In any case, he did follow us.
We set out for Hungary. Since we were to study the same course, we did almost all the documentation and moved around together. Given his quiet disposition, critical mindset, and insatiable quest for knowledge, it's natural that our friendship grew stronger.
We began to share our stories and experiences. We later realized that we were inducted by our professional body together. We both made the distinction in our professional exams though he had 80% while I had 78%.
After some considerations, we moved into the same room. I had observed that whenever we were talking, especially on things that had to do with education and career, he always had superior arguments backed with unquestionable references. I was like "how could he have all those information at his disposal?". He was and remains just too informed.
A day came that he was suddenly too happy. I asked him "what's going on?" He showed an email of his selection for a big scholarship. It's indeed a big scholarship worth €49,000. They were, all in all, seven in numbers, each person representing a continent. He was the one selected from Africa. I later learned that, in 2014 alone, he had been selected for six different Masters scholarship from four different continents. As I type these words, my friend is a first-year Ph.D. candidate at Wageningen University and Research.
[It's worth mentioning that the immediate previous beneficiary of that much-coveted Scholarship also finished from the same department with my friend. Your guess is as good as mine–he was (and is still) his mentor].
In June 2017, I was recruited for the position of Research Assistant to a Harvard University-based study. I met yet another brilliant guy who later became close friends so much that our supervisor had to separate us by allocating us to different teams. I was carried away by his intelligence and skills in conducting his work.
So one day while we were talking, he narrated to me his ordeals in landing a well-paying job. I told him that he can't be serious. With his oratory skills and unmatchable mastery of organizational work, he should be saying no to a job position.
I asked him to come along with his CV the following day. When I looked at his CV, I told him point-blank that he should thank God he was lucky to be even considered for aptitude test to this job. "How would prospective employers invite you for an interview with this trash of yours called a CV, my dear friend", I asked him in a much softer tone.
I reviewed the CV, rearranged it to the liking of the organizations, put the relevant experiences and training here and there in addition to the type and statuses of the referees. After some fallible fine-tuning, I handed it back to him and wished him good luck. By October 2017, five different organizations were ready for him. I advised him to go with the most reputable name.
What do these contrasting stories represent? What can we deduce from their trajectories? What lessons can we learn?
In the first story, we have seen the power of information. In the second story, we have seen the glaring effects of lack of relevant information on the part of my good friend. In spite of the knowledge, skills, training and experience he had, my friend couldn't make judicious use of his talents. He was all alone on that. There was no one to guide and put him through. And it never occurred to him that he should search for one. Both trajectories weren't accidental. One was a product of thorough preparation through well-orchestrated plans and the other its lack thereof.
The Economic Advancement Of South-West Nigeria
What do I want to say?
We all need mentors at virtually every stage in our life. They help us in making the right choices. We can circumvent a lot of mistakes and regrets if we have mentors, for they must have passed through that, and will not wish us to suffer the same fate.
Our people have a saying that the depth of a river is ascertained by observing who enters first. As we go into the river of life, we should always ascertain the depth by seeking from those who have gone through it. Mentors are not those type of people you would confront with your truckload of problems, no. Mentors are not ATM for your cash withdrawal, please. They are special people we contact on existential choices about our life. They serve to guide and put us on track.
One thing worth noting is that our mentors don't live just to attend to our never-ending demands. They also have their lives to live, and often their problems to deal with just like everyone else. We should be courteous, methodical and considerate in making our case that needs their guidance. If we sense they need space, we should give them one and more. We must avoid that nauseating habit of instant demand for attention and answer.
One last thing, we must be respectful. My friend, first class is not enough to land you where you want to be. Attitude is also an integral asset to carry along as you and I journey through this thorny-infested route called life. Do you know what my people say about thorny paths? "Tread carefully and be thoughtful at every step." Good luck to all of us!
Postscript:
I think there's a need for us (I mean the people on the north side of the River Niger) to do more, far above what's obtainable. Those of us that Providence favored should imbibe the habit of nurturing potential young ones. Of what use is our intellection if it all stops with our obituary announcement? I know it's a double-edged sword; the young ones are not forthcoming, and their attitudes aren't something to write home about; nonetheless, we can, nay, should do better.
First published 2nd March 2018.

Mallam Danmodi 2023:  Jigawa State  political  Game Changer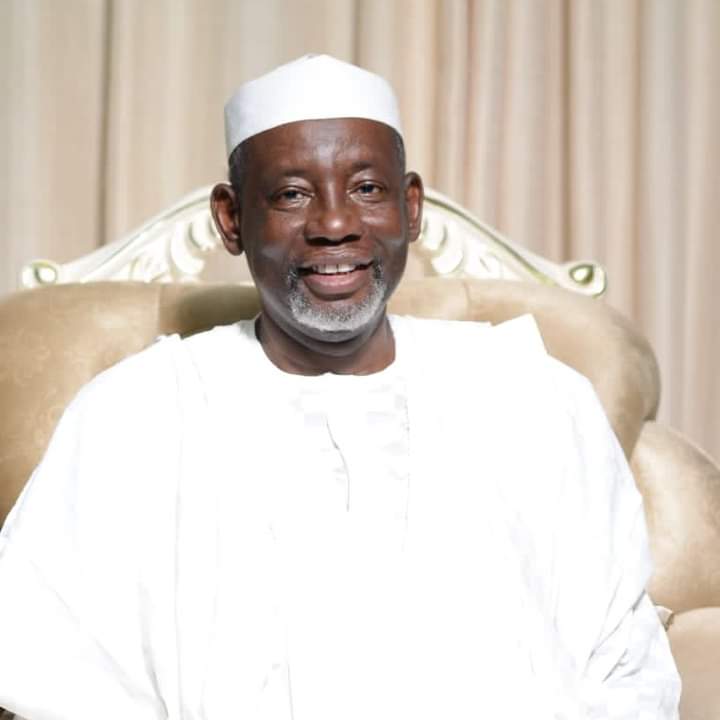 By Ahmad Muhammad Danyaro
No one doubts, personality is no substitute for intellect, not only simplicity, but leader's intellect alone is useless without a personality. It is in this light that I bring you the Deputy Governor of Jigawa State and APC gubernatorial flag bearer in the 2023 general elections, Mallam Umar Namadi (Dan Modi) who is always willing to serve, rather than to be served. I mean to serve the humanity despite the fact that the way is thorny, slippery, narrow, dusty, but easy, having in mind people like Namadi.
Mallam Namadi  is one of the few public servants  who stood firm to ensure that they are not swallowed by the position they occupy, or the power they muster, the chance they got, the excuses they may give, the financial status they may possess, and the institutions they may have as defenders .Many others in his  shoes, got intoxicated by the unlimited paraphernalia of power and ultimately got swallowed shrewdly by their positions thereby, forgetting their roles as servants of the  people who sincerely  elected them.
Described by most people as gentle, generous, humble, and trustworthy and down -to- earth, Mallam Umar  no doubt, displayed high and esteemed leadership qualities which endeared him , not only to Governor Mohammed Badaru who identified his potentials  but also the people of Jigawa state in general.
Believed widely as a person who matches his words with sustained action, Dan Modi is one of the few leaders who have never been involved in any form of scandal, dishonesty or betray of public trust, traits reminiscence of most our modern day politicians. He has made exceptional strides in special intervention in the areas of education, health, agriculture, women/youth empowerment
Dan Modi as he fondly called by his admirers combines a rare academic capability with administrative and organizational ability.  This is evident in the many strategic administrative positions and challenges he had been given over the years in his private/public life and he has discharged with fortitude and uncommon success.

Leaders , especially the cerebral and the professionally oriented ones, tend to be influenced by their background and professional training in dealing with specific issues in governance .They find it more expedient providing solutions to their challenge through their professional windows, and oftentimes .it has worked for them because they are playing in a turf where they are masters. This is an unprecedented case of Mallam Umar Namadi, a chartered accountant of repute and manager of people and resources of unique standing.
He has pledged to take the advantage of his contact and access in both private and public sectors in Nigeria and oversees in attracting real investment, infrastructural development, making Jigawa state the number one investment destination, capacity building for the women and youth, exploration of agricultural potentials.
Mallam Umar Namadi sees Jigawa not as a doomed state but: 'an industrious, entrepreneurial state, robust in growth, rich in culture, vibrant in labor and attractive for investment…..'he widely believed to be the personality that is equipped with the pedigree, integrity and capacity to drive the state through the pathway of phenomenal positive changes to a destination where it is confidently and truly reflect "Jigawa : The new World"   following the path of unprecedented development of the state piloted  by the outgoing Badaru  administration".
Governor Badaru's survival in Jigawa a politics is a testimony of the fact that political performance that is people-oriented always pays off. In every sector of the state, Governor Badaru has distinguished himself so well to the extent that the main opposition party, the Peoples Democratic Party  (PDP) has been battling to get its message across to the people of the state, without any success.
Despite the dwindling income of governments across the country, Jigawa  State has remained the only state where workers receive their salaries latest 25th of every month. Governor Badaru has also ensured the completion of all the projects inherited by his administration; at a time other political leaders play politics with people-oriented projects.
This enviable track record by Badaru and the APC sets the pace for Danmodi's emergence as the next governor of Jigawa State. Danmodi himself flaunts excellent records in his academics and career, both in the public and private sectors. While people can easily say a few negative things about other gubernatorial contenders in the state, the case of Danmodi is totally different. He is a man with an impeccable record of good performance. The choice of Mallam Umar Namadi has really shown that Governor Badaru means well for the state.
Danyaro is the Senior Special Assistant (Print Media) to Jigawa State Executive Governor and can be reached at ahmaddanyaro2017@gmail.com
Election: Why Kano People Can not Reject Kwankwaso And Chose Atiku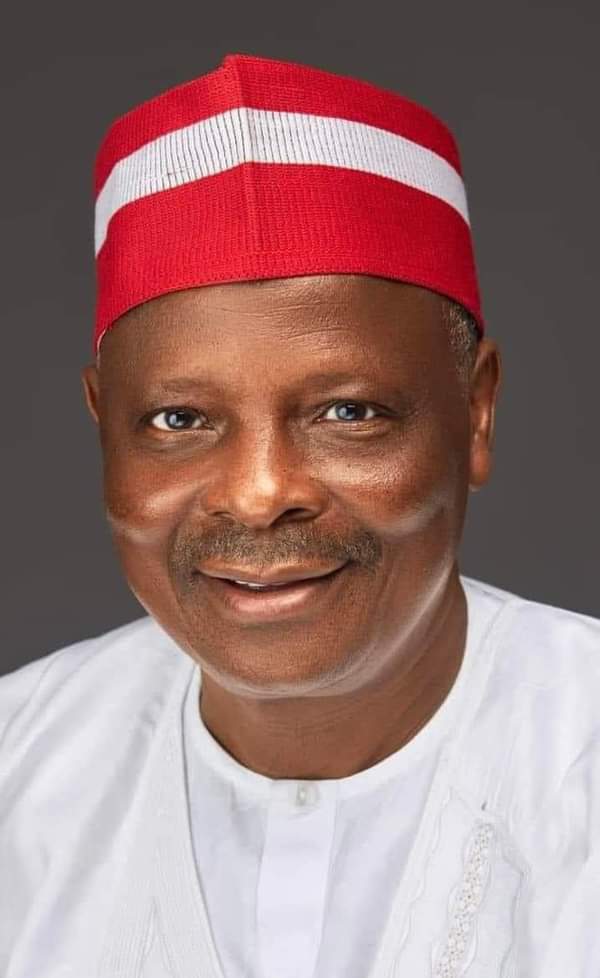 By Harun Muhammad
Expecting the good people of Kano to politically reject RMK over Atiku in this life is something that will never happen. Perhaps, in the next life.
From RMK's wide range of projects in Kano, one could draw inferences and say: every family in the state directly or indirectly benefited from his visionary leadership. That's the writing. No one can undo that. Therefore, our brothers from northeast should know this is just a fraction out of many reasons why our people voted for RMK.
Secondly, it may interest some of you to note that—if you've forgotten so easily—RMK as a Governor used our state resources and sponsored the children of the victims of Boko Haram back in 2014-15. Call it politics or whatsoever. It's written that he generously pulled that kind gesture. Many governors couldn't have done so, why? Again, our friends should know if the NE, as a region, has undefined number of enemies, I bet—with aforementioned reasons—RMK shouldn't be one of them.
In politics, people are allowed to exercise their democratic rights without subjecting them to unconstitutional and weightless threats. If our brothers from NE believed that RMK worked against Atiku due to selfish circumstances, I implore them to be patient and wait for his next ambitious call to return the favour. That would definitely prove these unprocessed frustrations upon RMK.
By the way, may I at this juncture remind you that in the 2019 election you people casted him as unworthy political associate because of the 400K votes he delivered to PDP? What happened to that figures now? Last time I checked—it's all gas—with PDP's presidential result in Kano comfortably rain at less than 200k votes.
Though partly unrelated to this, our friends must not forget that RMK was technically forced out of PDP for some people, who pretty much know that cannot deliver the required votes to Atiku's lifetime presidential ambition. The results have come out now and I guess it is time to make a raw call. And, it'd better to start from Kano, then Jigawa, and possibly Sokoto that narrowly escaped storm. You get?
You people considered RMK as underdog; a local champion. He escaped your numerous regional and religious attacks just because of his presidential ambition. Through out this campaign period, there have been serious campaigns to stop him—including the Arewa House charade. How so soon you have forgotten all these things.
To add to the above, Obi's single emergence is alone a threat to Atiku's presidency talk more of the Wike's team and other internal party crisis. PDP leaders failed to competently manage party crisis and shamelessly ended burying their heads in the sand like the famous ostrich we joke about. They can only deliver press conferences not a decent election outing because talk is cheap.
You people consciously skipped all these obvious facts and settled for personal reasons against someone who spent a decade out of his active political career identifying with the common people. That's pathetically unfair.
But I am convinced you really never liked RMK. And, this is why you resorted to playing ethnic cards. We know what some of you are doing and posterity will so kindly judge you.
Allah kam bamu rai da lafiya.

How Buhari's Interventions Saved Governors From Embarrassment, Averted Economic Hardships In States, By Bashir Ahmad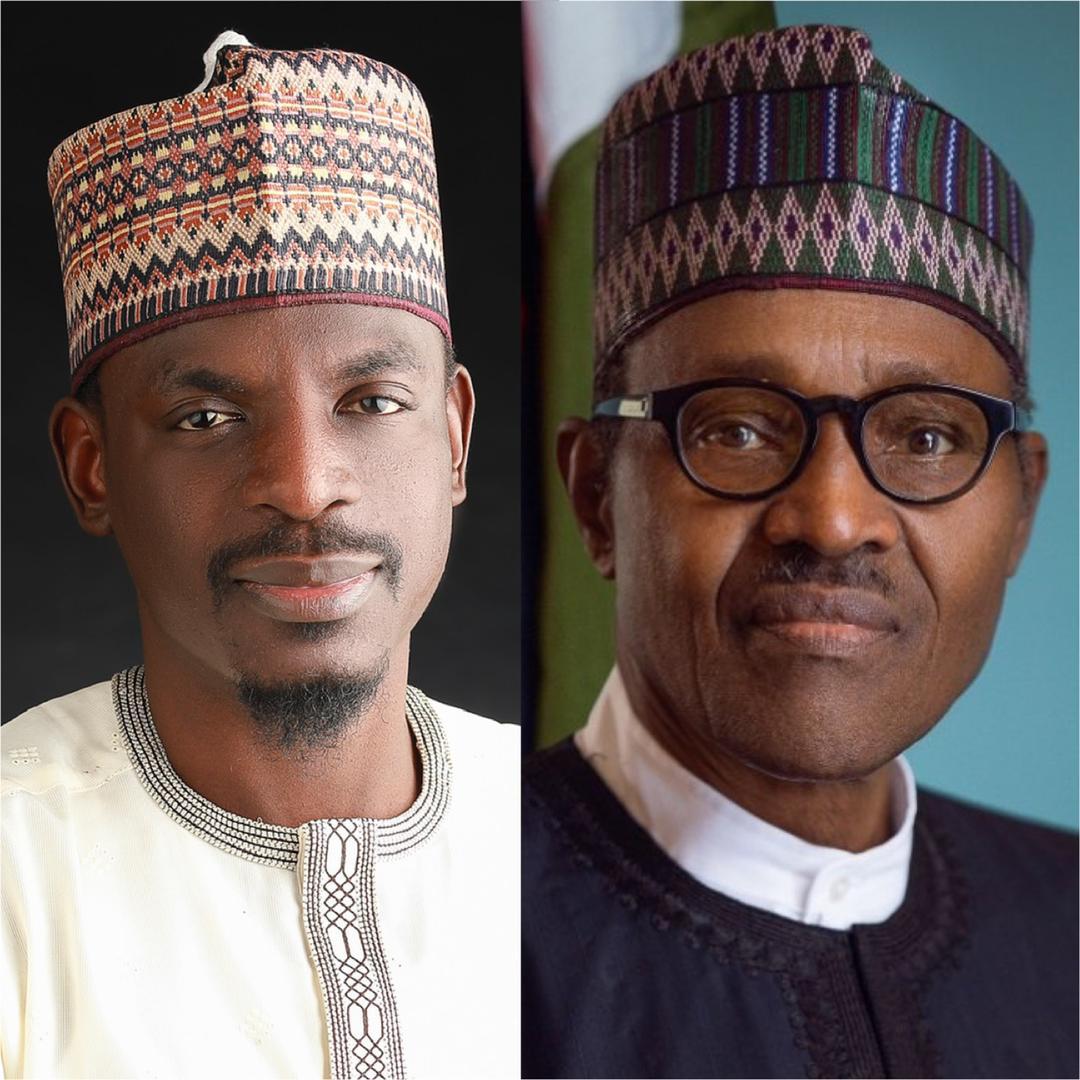 There is no doubt that the present administration, under the leadership of President Muhammadu Buhari, came into power at a time when the country was bedevilled with a lot of crisis, including economic hardships, security threats of Boko Haram insurgents and other challenges obstructing the smooth running of the country. That's to the extent that, at the time, many recognized National and International agencies predicted that if not for President Buhari, Nigeria would have plunged into a serious crisis.
The situation had put the elites and the masses of the majority states of the country, if not all, into serious economic backwardness, with some giving up on paying salaries. Many state governors resorted to borrowing money despite the federal allocations to pay salaries and run other governmental responsibilities.
To some extent, some state governors resorted to hiding behind the hardships as reasons to abscond from running contracts, infrastructural development, and capital expenditures, among many other developmental activities. They indeed lost hope in providing assistance to the masses and their states.
However, with the coming of President Muhammadu Buhari, as a true democrat, who always put the masses first, the president introduced many interventions to the state governors, irrespective of their parties or region, mainly to bail them out and rescue them from collapsing. As such, several states are now afloat because of the financial reliefs the Buhari administration provided for them.
The Bailout Funds

From the start, N477 billion in bailout funds were released at the instance of the President through which most states sustained themselves. Additionally, no fewer than 24 states, across party lines, had demanded and received refunds from the federal government for works done on federal roads and bridges, and records show that the refunds were to the tune of about N500 billion. Those claims certainly were not based on works done during the Buhari administration only, but also in previous administrations. This is a little of what the federal government has done between 2015 and today to ensure that states stay afloat. Honestly, without the federal government bailout, most states would have gone under.
Apart from these refunds that were made, when President Buhari came in, 27 states could not pay salaries, and the federal government had to bail those 27 states out. Not only did he give them money to pay salaries, but he also gave them a bailout to pay arrears.
The Paris Club Funds
Consequently, upon seeing the reality and the fact that the states were in difficulties and could not start any new projects, in terms of infrastructure, the federal government also gave each of them N10 billion. When the price of oil again, collapsed, and states were in trouble, the federal government gave out a bailout of a billion naira per month to each state for eight months and N800 million per month, per state, for over eight months.
Nigerians can also recall that when the states complained that they did not benefit from the Paris debt refund, the federal government gave the states their own share of the Paris Fund. I know of a northern state, where the governor, if not for Buhari will not go anywhere, received N40 billion of this Paris Club Refund.
Again, when states complained to the federal government for deducting what they owed the federal government, Mr. President also said they should be refunded because times were hard even though there were so many corruption allegations against the governors, as to whether they used the money judiciously or were diverted for something else.
Covid-19 interventions
During the Covid-19 pandemic, which affected the economy of the whole world, particularly developing countries, President Buhari supported the governors with a series of interventions targeted at saving them from doing nothing while the masses were suffering.
Although some states could not appropriately use the intervention as some of them diverted them to their personal gains, the gesture cut across the country and made a significant impact. Some governors were alleged to have kept them to use during campaign periods. The availability of the Covid-19 interventions is to the extent that some states failed to utilize them and carelessly dumped them where they were affected by rain and other adverse weather conditions.
The political angle
Apart from saving the governors through such interventions, I believe Nigerians will remember how almost all the governors, especially under the platform of APC, benefitted from the popularity, patriotism, trust, and respect Nigerians have for President Buhari to win elections in their various states.
Many of them are ignorant of the fact that without him, by now, they would have been in prison. He was there for them when the masses doubted trusting them. He encouraged the masses and urged them to vote for them with the assurance that they also were like him and only wanted to get to the position to serve them. In 2019 he had to visit all the 36 states, some twice to encourage people to vote for some of these governors.
Recall that President Buhari went around the states in previous campaigns raising hands of these same APC governors, encouraging people to vote for them. A lot of them wouldn't have been elected without that support from the president.
It is shocking, to say the least, that these people whom president Buhari helped are now turning their back against him because of a government policy whose aim is to address issues of corruption, insecurity as well as improve the economy. What we expect of them is to rally around the president, educating the people to bear with the unintended pains for bigger gains.
What Nigerians should know:
The new Naira redesign policy is not intended to cause hardship to any Nigerian. Government has taken every step to address and alleviate any unintended hardship associated with the policy. The cashless policy of the CBN is in line with global best practices for sustainability and economic prosperity.
I want Nigerians to know that President Buhari means well for all us. He does not take the trust Nigerians gave him lightly. He will continue to uphold the constitution and adhere to the oath of office he took. No government policy is without hitches in implementation. These hitches are temporary and are being addressed. Nigerians will certainly celebrate the numerous gains and benefits of these policies.
Posers…
Why is it that a selected group of politicians is suddenly allergic to this policy? Why is the loudest noice against the policy coming from this quota? What happened to their voices when policies that affected the masses were being implemented? Are they really for the masses or for their political goals? I wonder!
Bashir Ahmad, is the Special Assistant to President Muhammadu Buhari on Digital Communications