The Economic Advancement Of South-West Nigeria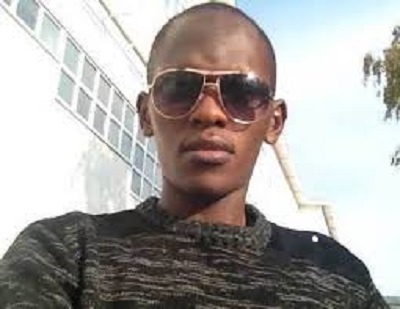 By Adamu Tilde
Diaspora's remittances in the form of physical capital have contributed immensely to the economic advancement of southwest Nigeria.
This is understandably so because of their large numbers. However, more than that, the invisible wealth (human capital) transferred in form of knowledge, experience, and information sharing, though often overlooked, have greatly helped in consolidating the position of the region as the economic hub of West Africa.

For example, it is easier to know or learn global best practices if you have a brother or sister working in multinationals or a resident of London for example who's willing to share experiences with you than reading ten Harvard Business Review articles. This is often overlooked when we compare economic performances of the remaining regions.
To Avert Lockdowns , Nigerians Should Wear Face Mask- Presidency
Someone who grew up in Abeokuta, PH, or Lagos can easily come across someone who's either created a company or worked in one. Again, as a graduate, you can easily have a member of your extended family who's a beneficiary of foreign or domestic scholarship.
These experiences, negligible as they sound, are very difficult to come across in most cities and towns in northern Nigeria. Most of our experiences are in public sector. Of course there are isolated cases of someone working in the abroad, commonly on foreign mission from Ministry of Foreign Affairs and sometimes BBC, VoA, DW, and RFi Hausa service.
Northern youths must be willing to let go of the false sense of the comfort of being close to home and travel and learn from other people's experiences. It's easier to believe what's seen and experienced than reading about it. After all, Tafiya mabudin ilimi, roughly translated, traveling is the key to knowledge.
Senate Commends Dangote-Sinotruk's Investment in Vehicle Assembling in Nigeria
Chairman, Senate Committee on Industry, Senator Tokunbo Abiru has commended Dangote Sinotruk West Africa for its impressive commitment to Nigeria's economic development through investment in a vehicle assembly plant in the country.
According to him, with Dangote Sinotruk West Africa, Nigeria's path to self-reliance in vehicle assembling has begun. "We want to encourage the company to continue to see how best to make Nigeria self-reliant in vehicle assembling as well as encourage other players in the value chain to also get on board", he said.
Abiru said in as much as members of the Senate Committee on Industry  would prefer a factory setting where almost everything are manufactured here in Nigeria, "we believe what Dangote Sinotruk have in place is a very good starting point towards achieving backward integration in vehicle assembling in Nigeria."
He stated: "What the company is doing is one of the ways you can advance the economy of this country. The company has a production line that assembles trucks that are needed for economic activities in Nigeria. For us in the Senate, this is a very good starting point. Our desire is for Completely Knocked Down parts (CKDs) to be manufactured here in Nigeria.

Queen Elizabeth Dies At 96 ,Outlived 14 Nigerian Leaders Since 1960
"The Dangote Sinotruk plant will assist the government to preserve foreign exchange that would have been used to imports trucks into the country. The company is also providing employment to many Nigerians. What we need on the part of government is to continue to support the company to grow," Abiru added.
In his remarks, Group General Manager, Dangote Sinotruk West Africa Limited, Hikmat Thapa, thanked the Senate Committee members for taking out time to tour the vehicle assembly plant.
Thapa said the company seeks to meet the growing demand for the automobile industry required for logistics, construction, food & beverage industries in Nigeria to support the government's efforts to boost economic development across the country.
In his presentation to the Senate Committee members, Assistant Manager, Sinotruk West Africa, Engr. M.J Kogis disclosed that to support the Federal Government's backward integration drive for Nigerian products, the company is planning a project expansion to enhance value addition and increase local inputs to 40 – 60 per cent within West Africa.
According to him, Sinotruk has installed capacity to assemble and produce 15 – 16 Trucks per shift, equivalent to 10,000 trucks annually, adding that this project aims to generate about 3,000 job opportunities across Nigeria. He added that the company has expanded its original structure to create welding and paint lines to fabricate various truck cabins.
"Aside from creating an 'All-in-one' complete assembly system, this expansion project enhances the local content of CKD operation. Dangote Sinotruk West Africa Limited is the only company with CKD capabilities in West Africa.
The quality products of Sinotruk are of high standard which are reliable and adaptable to any environment, enabling them to stably serve our customers in various climatic environments, working sites, and operational conditions of different countries", he said.
Kogis identified lack of foreign exchange and unhealthy competition with automobile companies evading government policies and regulations without proper certification for CKD assembly as some of the challenges confronting the company. "Certified automobile companies tend to run at a loss when placed on the same platform of expenditure", he added.
He urged the Federal Government to review and implement favourable policies towards the development of automobile companies in Nigeria. He also called on the government to provide grants and financial aid through the Bank of Industry (BOI) and direct forex allocation from Central Bank of Nigeria (CBN) for the opening of Letters of Credit (L.C.)
Speaking on importance of Dangote Sinotruk on Nigeria's economic development, Kogis stated: "Dangote Sinotruk West Africa Limited as a Joint Venture aims to play a strategic and key role in the manufacturing and assembly industry to develop trucks to serve the various logistics needs of the populace. With this goal in mind, we are structured to provide employment opportunities to the masses in line with Dangote Group objectives as well as improve local automobile industry and promote the economic development in Nigeria."
He said the company has the responsibility to assemble and produce a full range of commercial vehicles covering Heavy-Duty trucks, Medium-Duty trucks, Light Trucks, and other semi-trailers, etc.
He added that company provides employment opportunities to Nigerians, improves the local automobile industry, adds equipment base and achieves technological advancement in Nigeria to promote the economic development in Nigeria
Dangote creates new millionaires in Kano 
Five fresh millionaires have emerged in Kano as part of the ongoing Dangote Cement promotion which started in July.
Speaking at the presentation of cheques to the five new winners, Group Head, Sales and Marketing, Rabiu Umar, said the promo is a way of giving back to society and rewarding customers of Dangote Cement Plc.
He said the ongoing "Bag of Goodies Season 3" National Consumer Promotion will see the company give out a whooping N1billion to its customers across the countries, adding that this huge money will further ginger economic activities as people are more able to invest.
Regional Sales Director North West Dangote Cement Plc Aliyu Dan Aliyu urged winners to spread  the messages so that more people can benefit from the new scheme.
Routine immunization: Dangote Foundation, KNSG, UNICEF, Billgate sign another MoU
"Customers and distributors of the product, as well as other Nigerians, can be millionaires many times over. The promotion, initiated by the President/CE, Aliko Dangote is all about transforming the lives of Nigerians, especially with the current situation of economic challenges facing the Country," he said.
The Pan-African Cement manufacturer had in July unveiled a Spell Dangote and become Millionaires in a season 3 of its Bag of Goodies National Consumer promo, in Lagos during which the Company announced that 500 consumers would win a million naira each while another 100 would win N5million Naira within four months.
The new winner millionaires are: Messrs Auwal Abdullahi, Isyaku Yunusa, Isyaku Yunusa, Idris Ibrahim Haruna, Miftau Shuaibu Aliyu and Jamilu Rshaif Idris.
Speaking to newsmen, one of the winners, Auwal Abdullahi, 31, and a father of three, spoke glowingly of Dangote Cement Plc and added that he's probably the first millionaire in his family.
He promised to use the money judiciously through reasonable investment in the cement sector, and also support his family's recurrent needs.
The Season 3 promo is expected to produce 125 millionaires monthly with N1 billion in total to be won both cash and otherwise.

Routine immunization: Dangote Foundation, KNSG, UNICEF, Billgate sign another MoU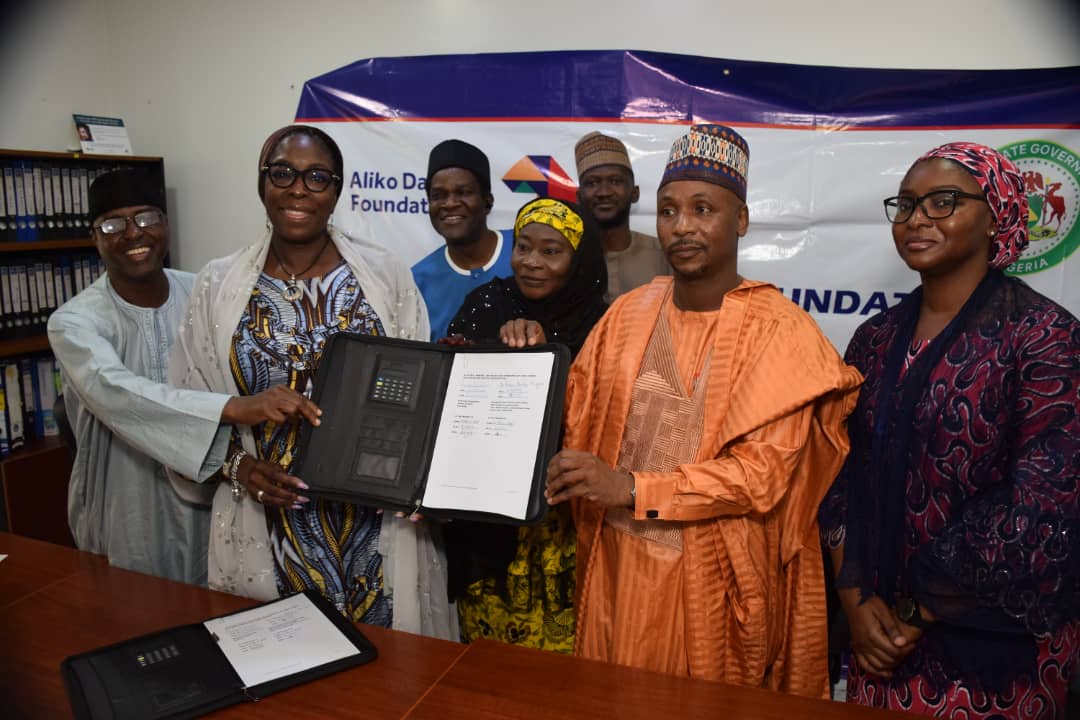 Aliko Dangote Foundation, in collaboration with Kano State Government, United Nations Children's Fund, UNICEF and Bill and Melinda Gates Foundation have signed a tripartite Memorandum of Understanding on routine immunization, RI, in the state.
The MoU was first signed in 2012, when Aliko Dangote Foundation, Kano State Government and Bill and Melinda Gates Foundation decided to work towards improvement of health of women and children in Kano, second most populous state in the country.
Appraising the success of the first MoU, the three parties also signed second addendum in 2017 in a bid to improve on the goal earlier achieved.
However, the third Health MoU signing, this time around, has witnessed the involvement of UNICEF as the fourth participating party in the agreement.
Speaking shortly before the official signing of the MoU on Wednesday, at the Kano State government house, the Managing Director and Chief Executive Officer of Aliko Dangote Foundation, Zouera Yousefou, congratulated the Kano state government for achieving the objectives of the addendum ll.
Mrs Yousefou commended the state government for its efforts to sustain funding for all RI activities, thereby increasing the state's RI budget by 22 percent over the past 6 years, despite challenges to the fiscal space.
The MD/CEO also noted with the signing of the third addendum, it is important to note that while the parties have made a lot of progress together, they remain far from achieving the target maternal and child health outcomes.
Re-No Research in Nigerian Universities: A Rejoinder to Professor Maqari

"We need to ensure that we use the lessons learned from the prior years to develop and effectively execute better-suited strategies that ensure we fast-track progress and ultimately achieve the Health MoU addendum lll's targets.
"One such area of improvement is the need to devolve the programme's oversight to lower levels and ensure LGA health teams are responsible for driving implementation across the wards in their LGA.
"Wr need to ensure that our health teams at LGA and Ward levels have the autonomy and resources they need to deliver within their specific contexts while holding them accountable for the results," she said
Mrs Yousefou also urged traditional rulers to remain tireless in their efforts to ensure the people take demand and utilize essential health services, including immunization, nutrition and maternal and reproductive health services.
The MD/CEO applauded the the effits of the Kano State government and encourage the administration to continue to improve it's performance by ensuring timely release of funds for both RI nd PHC activities.
She restates the commitment of the Aliko Dangote Foundation in supporting Kano in its of ensuring all residents live long and healthy life.
In his remarks, the Governor of Kano State, Abdullahi Umar Ganduje, said the state had achieved significant milestone in healthcare services to the citizenry.
According to him, his administration had not rest on its ores on repositioning the health sector in the state, though improvement of primary and secondary health facilities, as we as provision of qualified personnel to manage them.
Ganduje noted that signing of the health MoU addendum lll is the testimony to the commitment of the state towards improvement of healthcare services.
He assured the state's promptness in donating counter funds in a bid to achieve the success of the programme.
Speaking earlier, the Country Director, Bill and Melinda Gates Foundation, Jeremie Zoungrana expressed delight to witness the signing of the MoU.
He said the event was the perfect opportunity to implement new and advanced programmes in the area of RI, noting that Kano state had the potential to do better on that regard.
"With its commitment, technical, capacity and resources at its disposal, i believe Kano State has the potential to do better
"We will be committed to make sure that in this addendum lll will help in addressing the key issues raised during the review meeting.
"We will contribute our own quota in the improvement of health care in Kano State," he said.
Mr Zoungrana urged the Kano State government to ensure timely release of resources for the success of the programme.
It was learned that each party would be contributing the sum of N185 million annually for the five years duration of the programme.