The Economic Advancement Of South-West Nigeria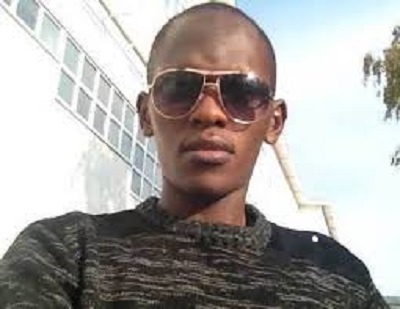 By Adamu Tilde
Diaspora's remittances in the form of physical capital have contributed immensely to the economic advancement of southwest Nigeria.
This is understandably so because of their large numbers. However, more than that, the invisible wealth (human capital) transferred in form of knowledge, experience, and information sharing, though often overlooked, have greatly helped in consolidating the position of the region as the economic hub of West Africa.
For example, it is easier to know or learn global best practices if you have a brother or sister working in multinationals or a resident of London for example who's willing to share experiences with you than reading ten Harvard Business Review articles. This is often overlooked when we compare economic performances of the remaining regions.
To Avert Lockdowns , Nigerians Should Wear Face Mask- Presidency
Someone who grew up in Abeokuta, PH, or Lagos can easily come across someone who's either created a company or worked in one. Again, as a graduate, you can easily have a member of your extended family who's a beneficiary of foreign or domestic scholarship.
These experiences, negligible as they sound, are very difficult to come across in most cities and towns in northern Nigeria. Most of our experiences are in public sector. Of course there are isolated cases of someone working in the abroad, commonly on foreign mission from Ministry of Foreign Affairs and sometimes BBC, VoA, DW, and RFi Hausa service.
Northern youths must be willing to let go of the false sense of the comfort of being close to home and travel and learn from other people's experiences. It's easier to believe what's seen and experienced than reading about it. After all, Tafiya mabudin ilimi, roughly translated, traveling is the key to knowledge.
Dangote Cement to pay about N340billion dividend on Friday, April 14th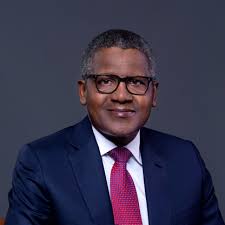 Management of the pan-African cement manufacturer, Dangote Cement Plc has revealed that once the shareholders at the AGM slated for April 13, 2023, approve the proposal, the shareholders whose names are registered in the Company's Register of Members at the close of business on 30 March 2023 will be immediately paid the sum of about N340 billion a day after the meeting.
In the notice of AGM, published in the Newspapers and signed by Dangote Cement's Acting Company Secretary, Edward Imoedemhe, the company revealed that a list of unclaimed dividends is available on the Company's website at www.dangotecement.com and that Shareholders with unclaimed share certificates or unclaimed dividends should address their claims to the Registrars, Coronation Registrars Ltd, at info@coronationregistrars.com
The company also stated that it is giving notice to all shareholders to open bank accounts, stockbroking accounts and CSCS accounts for receiving dividend payments electronically and also that pursuant to the provision of Section 187 of CAMA 2020, the treasury shares are not entitled to dividend and voting rights.
Dangote Speaks On President Buhari's Visit To Lagos, Refinery Commissioning
The Cement company disclosed in the published Notice that, its ordinary business for the day will include: laying the Audited Financial Statements for the Year Ended 31 December 2022 together with the Reports of the Directors, Auditors and the Audit Committee thereon; declare a dividend; elect/re-elect Directors; authorise the Directors to fix the remuneration of the Auditors for the 2023 financial year; disclose the remuneration of Managers of the Company and also elect shareholders' representatives of the Statutory Audit Committee. The AGM will also consider and if thought fit,  fix the remuneration of the Directors.
In the financial statements of the organisation for 2022, the gross earnings for the Group increased to N1.6 trillion from the N1.4 trillion recorded in the preceding year due to the higher revenue generated from cement and clinker sales, with a significant chunk coming from the domestic market. The company's revenue also increased by 21 per cent to N1,205 billion as against N993 billion recorded for the preceding year.
While the group's earnings per share increased by 5 per cent to N22.27 billion as against the preceding year's N22.42 billion, the company's earnings per share increased by 6 per cent to N23.87 billion as against N22.42 recorded for the preceding year.
Benefits Of Consuming More Fruit Juice- Expert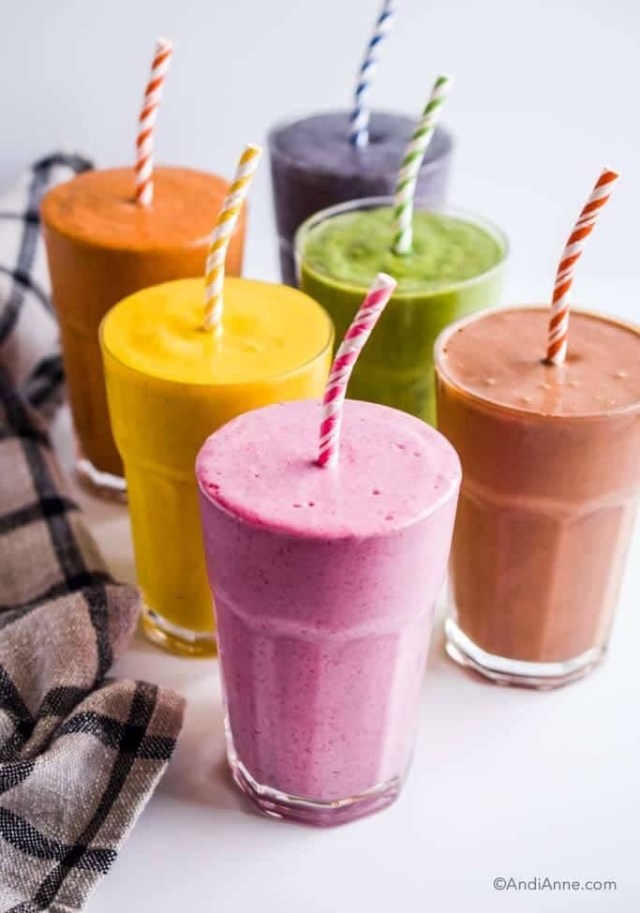 A nutritionist, Pradeep kumar, has emphasized the need for people to consume more fruits for their well-being.
Kumar, owner of Fruitizz joint located on Audu Bako Way in Kano, a franchise from Benin Republic, said at Fruitizz over three hundred varieties of instant natural fruit juice are produced.
According to him, these drinks are packed with nutrients and vitamins that nourishes the body unlike conventional drinks with too much sugar and preservatives that leads to ill health over time.
Below are some Benefits of fruit juice
More Fiber
Fresh juices are packed with soluble fiber, a type of fiber that supports good bacteria growth and digestive health. It has been shown to regulate blood sugar levels, lower cholesterol, and slow the transit of food through the digestive tract.
Antioxidants
Antioxidants occur naturally in plant-based foods and help prevent or stop cell damage caused by oxidants. Fruit Juices protects you against damage caused by unstable molecules that naturally occur in your body.
Hydration
Freshly squeezed juices provide your body with a large quantity of water. This water works to help the body process carbohydrates, which come from the natural sugars in the juice, along with vitamins, minerals and enzymes that come from the whole food source.
Former Military Officer Charge Birnin Kudu Old Boys To Uplift The College Status
Keeping your body hydrated helps to produce energy, keep your metabolism active, and maintain the health and elasticity of your skin.
Natural Sugar & No Preservatives
Freshly squeezed juice provides your body with more vitamins, minerals, and other nutritional compounds than most canned or bottled options will.
Freshly squeezed juice is filled with natural sugars that help your body produce energy. This natural sugar found in fruits, called fructose, helps normalize your blood sugar levels and prevents you from feeling hungry again soon after eating.
He added that "We are leaving at an era where we consume too much sugar which is not good for our health.
Remember in the past, as children, we were not allowed to have more than two bottles of such drinks per week.
Today, despite knowing the dangers, people still consider having these drinks as enjoyment, perhaps, due to lack of alternatives.
At Fruities, we provide you with juices mixed from different fruits of your choice to nourish and provide your body with whole lots of vitamins.
Consuming fruits should be considered first choice to maintain a healthy system free from chemical poisoning which eventually grows into health crisis"
Other eateries available at Fruitizz include Rice and Chicken garnished with vegetables, shawarma, sandwiches, omelettes, chocolates, and a lot more.
Dangote-led Flood Committee commences Distribution of N1.5bn relief items to victims nationwide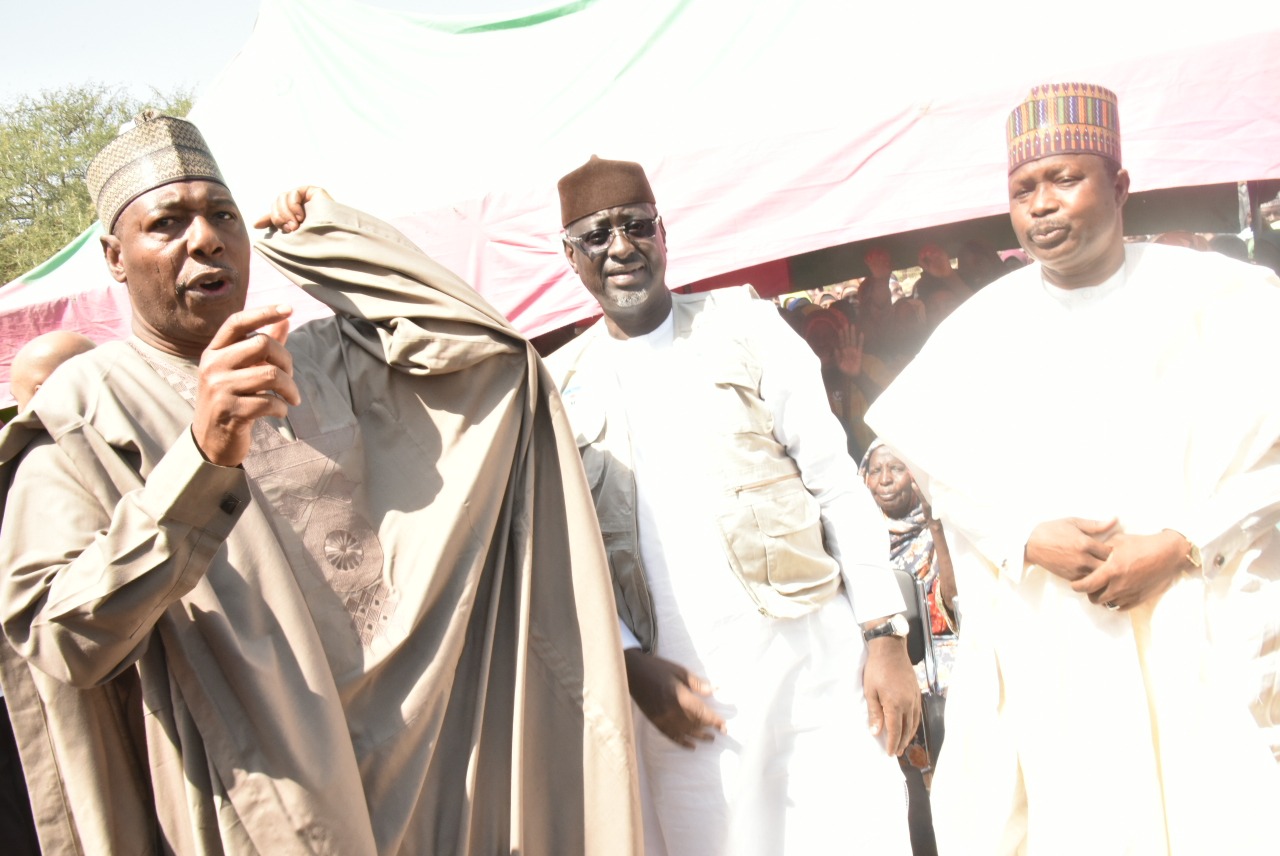 The Dangote-led Presidential Committee on Flood Relief and Rehabilitation (PCFRR), known as Dangote Flood Committee has commenced the distribution of relief materials, worth N1.5 billion to victims of flooding nationwide.
The PCFRR, which was established by the Federal Government following the 2012 flooding, is co-chaired by Africa's foremost industrialist Aliko Dangote and Dr. Olisa Agbakoba.
The flagging off ceremony for the relief materials distribution for this year started in Borno State and was conducted by the State Governor, Professor Babagana Umara Zulum Tuesday in Maiduguri, Borno State capital. The Governor thanked the Dangote Flood Committee and promised that he will ensure that the items get to the victims.
UNICEF revealed that the 2022 flood killed 600 people, displaced 1.3 million and destroyed more than 82,000 homes in Nigeria, therefore making it the worst in decades.
The Representative of the Dangote-led Presidential Committee on Flood Relief and Rehabilitation (PCFRR), Alhaji Umar Musa Gulani assured at the flagging off for the Northeast zone that the exercise would also be conducted in the other five geopolitical zones of the country.
Gulani said the items from the Committee have been officially handed over to the Borno State Government and the National Emergency Management Agency (NEMA). He said the exercise would be conducted across the six geo-political zones, beginning from the northeastern State of Borno.
The breakdown of items donated includes 86 bags of rice, 34 bags of beans, 34 bags of maize, 34 bags of millet, 34 bags of Guinea Corn, 34 bags of Garri, 86 cartons of noodles, 86 cartons of spaghetti, 86 cartons of macaroni and 86 bags of sugar, and 857 bags of cement, among several food and non-food items.
Gulani said over N10 billion has been expended by the committee to mitigate the effect of flooding since inception in 2012, adding that no fewer than 84 Hostels have been built for flood victims in 24 states of Nigeria. According to him: "This private sector led project is highly commendable and it has been sustained in the past ten years. It is a selfless service from the private sector and Nigerians should appreciate their selfless service to humanity"
Director General of NEMA Alhaji Mustapha Habib Ahmed described the Committee's intervention as a milestone for Nigeria in general, and flood victims in particular. "Responding to the humanitarian outcomes of this nature requires concerted effort," the DG said, and added that the donation by the Dangote Flood Committee would eventually be made available to flood victims across the affected states in Nigeria.
Speaking on behalf of the victims, Khalifa El-Miskin said the victims were extremely appreciative of the gesture.
It would be recalled that the Committee also recently, during the spread of the COVID-19 pandemic, donated N1.5 billion to fight the virus. Announcing the donation, Dangote said it was imperative for well-meaning Nigerians to help the Federal Government in fighting the virus.
The Committee also recently provided N250 million as relief assistance to victims of the devastating floods in Benue State. Aside from the donation in Benue, the Dangote-led committee also revealed that it had also donated the sum of N150 million (in kind) to provide relief assistance to flood victims in Anambra State.
It also released the sum of N118 million to NEMA to augment the N1.6 billion released by the Federal Government for procurement of food and non-food relief materials in aid of the flood victims in the following 16 states: Abia, Akwa-Ibom, Bayelsa, Ebonyi, Edo, Ekiti, Enugu, Abuja FCT, Kebbi, Kwara, Lagos, Niger, Ondo, Oyo, Plateau, and Sokoto.
It would be recalled that the Committee at its inauguration by former President Goodluck Jonathan raised a whopping N11.35 billion for flood victims. Top on the list of donors at the event was Dangote and the Federal Government, who donated N2.5 billion each.