2023:NNPP Tsunami Hits Kano APC
As party primaries continue to draw closer across the federation ,the New Nigeria Peoples Party NNPP led by Engineer Rabiu Musa Kwankwaso is receiving mass defectors from Nigerias ruling party APC.
APC is also Kano's ruling party and after the anointment of Alhaji Nasiru Yusuf Gawuna to succeed Governor Abdullahi Umar Ganduje by the governor himself and APC stakeholders ,those aggrieved with the decision defected to the NNPP.
The first defector is the former speaker Kano state house of assembly Kabiru Alhasan Rurum and now a member representing Rano/Kibiya and Bunkure federal constituencies from Kano.
A former three term member of the House of representatives and former presidential adviser on National assembly matters Abdurrahman Kawu Sumaila has now joined the NNPP.
I did not receive donations to purchase form-Young Presidential Aspirant
When former Governor of Kano state Rabiu Musa Kwankwaso defects to the NNPP in late March 2022 many viewed Kwankwaso's decision as a political suicide.
But penultimate week like Tsunami ,the NNPP has continued to receive high profile defections in which many political analysts sees Kwankwaso's NNPP as the major opposition party in the state.
The political Tsunami that started consuming the APC was the defection of 9 Kano state house of assembly members ,the defection also goes on and as at the time of filing this report the NNPP so far has 15 members of state house of assembly in Kano.
The House Deputy speaker Zubairu Hamza Masu has also joined the NNPP.
Also a member of the house of representatives Tijjani Abdulkadir Jobe has since joined the NNPP.
A former chairman of appropriation committee and Director General Bola Ahmad Tinubu support group Dr Abdulmumin Jibrin Kofa has also joined the NNPP.
Any moment from now Malam Ibrahim Shekarau,the senator representing Kano central at the senate will announce his new party.
The country's major opposition party the PDP is now being sent to the dustbin of history in Kano and some north western states as the nation prepares for 2023.
With the gale of defection to the NNPP will Kano APC put its house in order an appease the aggrieved.?

Like Tinubu And Osinbajo Like Shettima And Zulum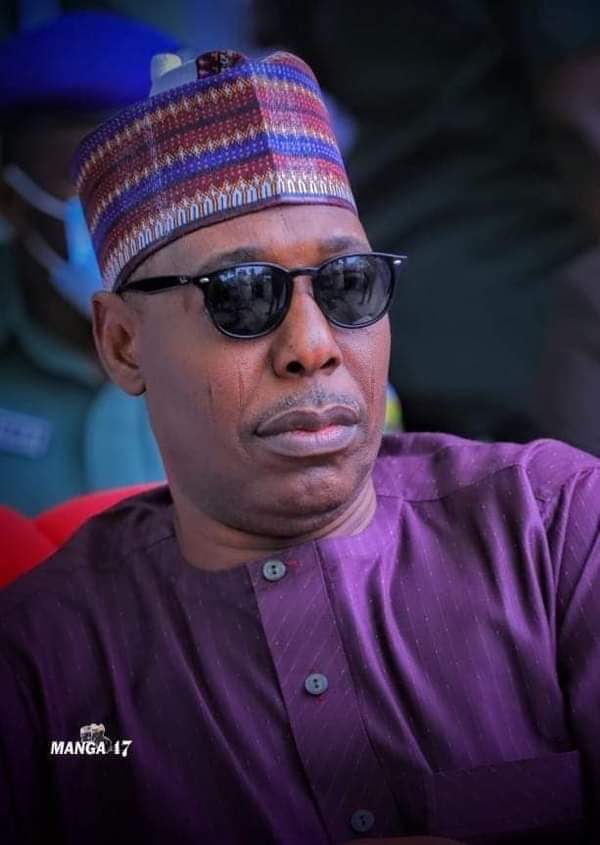 By Bala Ibrahim.
Since June 8th this year, when Asiwaju Bola Ahmed Tinubu emerged as the presidential candidate of the All Progressive Congress, APC, for the 2023 presidential election, the issue of his running mate has remained tough and thorny, with terrible threats to the party's tenacity.
While Tinubu says he is searching for a substantive running mate, after the name of Kabir Masari from Katsina State has been submitted to INEC in 'place holding' capacity, the media space is filled with all manner of stories, including the sponsored campaign that a Muslim from South-west can not pick another Muslim from the north.
The northern Christians are advancing the argument for a balanced Muslim/Christian ticket. But Tinubu is a Yoruba Muslim in the south, and the position of Muslims in the south is arguably in the minority, just like the position of the Christian in the north. So the argument of a Muslim/Christian ticket with Tinubu on board, would be confronted with the additional dilemma of minority/minority, which is a bigger burden that is likely to put the ticket at a more disadvantage.
Although Tinubu has maintained the stance that he is yet to decide on who becomes his running mate, names like Lalong, Shetima, Zulum and El-Rufai are resonating in a repetitive pattern.
I don't have any quarrel with any of them becoming Tinubu's running mate, and eventually Nigeria's Vice President. My qualm is with the appropriateness of who amongst them is picked under the present political circumstances of Nigeria.
The opposition People's Democratic Party, PDP, which introduced zoning as a way of promoting unity and national stability, in a country that is divided along religion and ethnicity, has disrespected that policy, by picking Atiku Abubakar, a northerner, as against a southerner, to fly the party's flag for the 2023 presidential election. The PDP arrangement makes it such that the presidential candidate is alternated every two terms, between the predominately Christian South and the predominantly Muslim North.
By reneging on the zoning arrangement, the PDP has goofed, and the stage is now set for the potential polarization of the contest, in a manner that would certainly split the votes along regional cleavages. South Easterners, who have been harping on the imperative of an Ibo president, would surely retaliate at the polls, to the disadvantage of the PDP. Furthermore, by ditching Governor Wike in the game plan for the running mate, the fate of his awaited decision, would definately affect the destiny of the party, come 2023.
It now behoves on the APC and Tinubu, to be thoughtful and tactful in arriving at the choice of a running mate. If the APC has an arrangement on the zone from which the Vice President should emerge, that arrangement should be respected, and respected fully but tactfully. The party stands to gain from the miscalculations of the PDP.
Unconfirmed reports are saying that Asiwaju has narrowed the search for the running mate to between Kashim Ibrahim Shetima, the former Governor of Borno state, and the present Governor of the state, Professor Babagana Umara Zulum. Both are Muslims from the north east, which means the ticket is going to be a Muslim/Muslim ticket.
Either of the two is good, but Zulum is better for a number of reasons, with the least reason coming from his boss, the same Kashim Shetima. In an interview with the Daily Trust, Shetima said Zulum is a gift from God to Borno state, and indeed Borno State got it right with him.
When asked about the reason for his respect for Zulum and the cordial relationship between them, Shetima said, "A Russian writer and philosopher, Leo Tolstoy or so once wrote in his wisdom that the two most powerful warriors in life are patience and time. As a human being, I have many shortcomings, but one of the strengths Allah has given me is patience and the anticipation and acceptance of time. Oftentimes, one mistake we mostly make as humans is to deliberately ignore times that we all know will surely come to pass. From May 29, 2015, when I was sworn into office for the second term as the governor of Borno State, I initiated my search for a successor, and by September 2016, I started narrowing down my list, purely based on performances. By December 2017, I had a potential successor in mind. I was only waiting for how to actualise it. The day Professor Zulum became the candidate of the APC in October 2018, I no longer thought of myself as governor of Borno. I began to involve him in most decisions I was taking and I increased his involvement when he became governor-elect. Many times, if I asked him to take decisions, he would insist I was still the governor and I would also insist he was to be affected by any decision, so he needed to be part of it".
By this submission, Shetima is saying Zulum is loyal and an obedient performer. Impliedly also, he is saying that although he is eminently qualified to be picked as Tinubu's running mate, if Zulum is ordained to be, he would not contest with the choice of God, because he is a man of patience, with respect for time.
When confronted with an almost similar scenario on the choice of a running mate for Buhari in 2015, Tinubu sacrificed his ambition in favour of Professor Yemi Osinbajo, his one time commissioner of Justice.
So please, let history be repeated. Let Shetima give way to Zulum, like Tinubu gave way to Osinbajo. It would be a handing over of office, from a professor to a professor.

Nigeria And The Opprobrium Over The Origin Or The Originals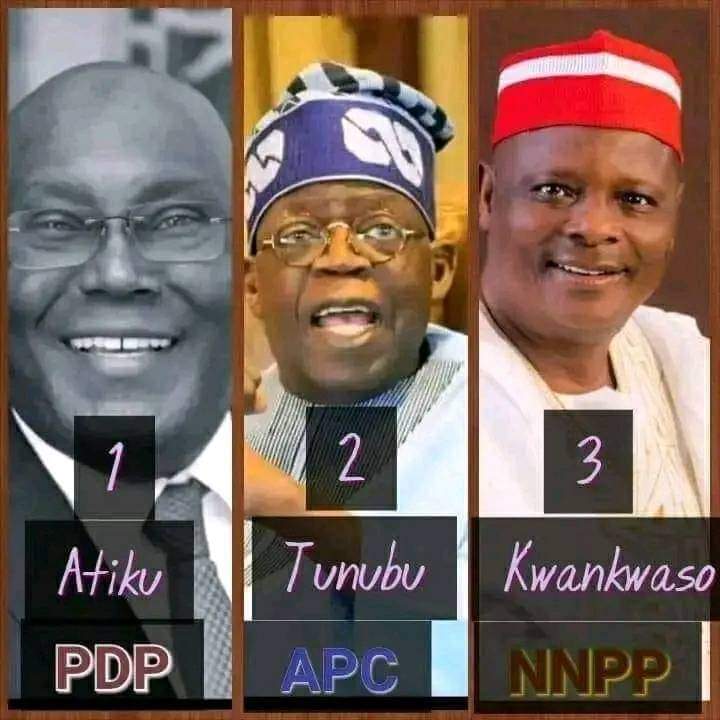 By Bala Ibrahim.
There is a popular saying in Hausa that, "Idan kana so ka san asalin ka, to ka shiga siyasa". Meaning, if you want to know the origin or genesis of your birth, then participate in politics. Just venture into the politics of any elective office in Nigeria, and within the twinkle of an eye, the air space would be filled with multiple versions of your biological etymology, including, if care is not taken, the secret behind your conception.
Everything about your origin, or the where about of your original credentials would become the subject of public scrutiny, simply because you have ventured into the politics of Nigeria.

No sooner than the party primaries were completed, particularly those of the ruling APC and the main opposition PDP, in which Wazirin Adamawa, former Vice President Atiku Abubakar emerged the flag bearer of the PDP and Jagaba, Asiwaju Bola Ahmed Tinubu, the former governor of Lagos state became the flag bearer of the APC, than a new debate began about the authentic age of the duo.
Questions commenced coming into the air space as to who is older between Atiku and Tinubu, with versions circulating like blood in the body. By their submissions, Atiku is 75 years old, while Tinubu claims he is 69 years old. But those submissions are generating a lot of opprobrium on authenticity, casting direct doubt on the original date of birth of the duo. And the reason is simple- they have ventured into the politics of Nigeria.
In what seems like a replay of what happened in the past, another round of censure has started against Ahmed Tinubu, accusing him of the falsification of age, educational qualification and source of wealth. This is an issue that took the front burner in the time of late Chief Gani Fawehenmi, SAM,SAN, way back to when Tinubu was the governor of Lagos state. The matter was adjudicated up to the supreme court, but Tinubu would not be permitted to stay near peace, simply because he has chosen to venture into the politics of Nigeria.
Contrary to what Tinubu said about himself, a cliché is circulating in the social media, published by someone, giving something totally different from the version of the man, Bola Ahmed Tinubu.
The publication starts thus: "Bola Tinubu's real name is: Yekini Amoda Ogunlere from Iragbiji Osun state. That is what is contained in his Primary and Secondary school certificates and that's why he has refused to tender them before INEC. It also contains his real age".
2023 And The Race And Region Of Religion
For reasons of time and space, I cannot reproduce the whole submission, but the cornerstone of his argument is that, Tinubu is fake. He is not what he claims to be. And the reason is simple- he has ventured into the politics of Nigeria.
According to this fellow, Tinubu served as a house boy with a woman ( Abibatu Mogaji) – who, adopted him for a son, and compelled her brother- a successful Lawyer- Kafaru Tinubu- to assist the struggling boy to 'integrate' into the illustrious Tinubu family, by transmitting into the identity of her deceased niece- Bola Tinubu; Kafaru's first child, who was billed to travel to USA for further studies. He said, the fake Tinubu travelled with her Visa and identity to start a life for himself in America, and spent the first couple of years attending extra- mural classes to access the prerequisite preliminary qualifications, before entering into Chicago State University.
Whether true or false, such campaign of calumny or character assassination are not limited to Tinubu, it is the norm in Nigeria, provided you take the plunge of participating in politics.
In 2019, Abubakar Malami, the Attorney-General of the Federation, told a Federal High court in Abuja that Atiku Abubakar is not eligible to run for president in Nigeria, asking the court to hold among others, that considering the provisions of certain sections of the constitution, and the circumstances surrounding his birth, Atiku cannot contest for the top office of Nigeria.
Although the case was thrashed and thrown out in court, shortly after his emergence as the PDP flag bearer for the 2023 presidential election, another lawyer had filled another suit at the Federal High Court Abuja, almost on similar grounds, saying Atiku Abubakar is still not constitutionally qualified to contest, because he is not a Nigerian citizen by birth.
The contention of the lawyer is that Atiku acquired his citizenship of Nigeria by virtue of the 1961 plebiscite, which integrated some people of Northern Cameroon into Nigeria as new citizens of Nigeria.
But same Atiku was the Vice President of Nigeria for 8 years, yet, he would not be allowed to stay near peace, because he has chosen to venture into the politics of Nigeria.
Sometimes last month, at a public function in Abuja, some people were seated behind me and heatedly discussing politics, with special reference to the issue of the falsification of origin or identity. In the course of the discussion, one came up with the issue of Eng. Rabiu Musa Kwankwaso, the former governor of Kano state, and the Presidential flag bearer of the NNPP.
The discussion was in Hausa and the guy was very authoritative, that the name Kwankwaso is an acronym for Okonkwo and Sons. According to him, Kwankwaso's father was an Ibo man from the East, by name Okonkwo, who arrived Kano as a Railway technician, and over time, set up a Rail servicing company with the name Okonkwo and Sons Ltd. So Kwankwaso, is simply Okonkwo and Sons mispronounced, he said.
Normally, I am not a supporter of Kwankwaso in politics, but I would not permit politics to discolour History and Geography. So in anger I turned to them, and said, who amongst you is from Kano please? All answered negatively. So where did you get that information about a man whose late father was the village Head and later District Head of the same Kwankwaso, an ancient town with a good history?
I said for God's sake, you people should stop engaging in the slander of others, simply because they took the courage to venture into politics.
In shame and the visible embarrassment, all of them quietly walked out of the hall, tail between legs, and that ended the opprobrium over the origin, and perhaps what would have led to the originals of Kwankwaso's credentials.
My Vision for Jigawa State (I)
By: Mustapha Sule Lamido
In the journey of every society, there will always be periods of challenges that require critical reawakening. Such challenges may be so severe that they may look unsurmountable and so threatening that many would believe the society is heading for collapse. Nations passes through such stages in their history. Nigeria is currently passing through one of its most trying times, Jigawa and others states are not an exception. This is why people who believe they have solutions to some of these challenges must make themselves available for public service irrespective of the inconveniences they themselves would have to endure.
Although, I have been born and brought up by a political family, I still didnt think of directly contesting for elective positions until some few years ago and I had not regretted making that decision despite the tonnes of misconceptions and misrepresentations by the section of the public. From my senatorial contest in 2019 to my current one, I have followed the divergent public opinion with my aspirations and I have accepted both criticisms and commendations in good faith. If there is one thing, I had learnt the hard way in politics, it is that you can't get anything done until you become directly involved. Another thing is that youths like me always find it difficult to convince the people of their ability to deliver.
About 15000 Kano Candidates May Miss NECO Exams Over N 1.5 Billion Debt
It is no longer news that I have emerged the PDP gubernatorial candidate for Jigawa State and that I have completed all the formalizations with INEC. Contrary to what many will believe, this wasnt a walkover, it was as a result of sustained hard work, dedication, grassroots mobilization and team efforts over the last two years. It is the same energy and commitment I and my team utilized to win the PDP ticket that I will want to multiply in not just winning the general elections but in serving the Jigawa people afterwards.
I understand that those who misconstrue my mission are viewing my candidacy as a family affair but this is because, they havent been opportune to read my manifesto. Yes, my blueprint will be publicly launched any time from now, but it may not reach everyone eventually, hence I have decided to simply communicate it directly to the people I aspire to serve in a series of articles that will be given the widest publicity possible. By the time I fully disseminate the core issues surrounding my vision, I am optimistic that majority of Jigawa citizens will agree that I am not aspiring to become governor just for the sake of it or just because I want to extend a family hegemony. By Allah, my mission is to develop Jigawa State, alas you cant control the perception of mischief makers. With time, we will Insha Allah prove all doubters wrong.
My primary aim as governor is to lay a solid foundation for a united and sustainable Jigawa State, a prosperous Jigawa that will not rely on federal allocations for survival, a Jigawa that will one day compete with Lagos, Kano and Ogun State. I aspire to galvanize the necessary support that will transform Jigawa into one big family with love and respect for each other. With the right policies in place, I foresee a Jigawa for all without discrimination and divisions, a united state with common purpose for progress and development.
If the Jigawa people give me a chance I will work with all the state's elders and stakeholders irrespective of their political affiliations to unify our people across all emirates. By the Grace of Allah, my administration will create and sustain a conducive atmosphere where a person from Dutse or Ringim will see others from Hadejia, Kazaure or Gumel as one with the same love and care that he has for people of his own emirate. The current divisions are unnecessary as they were created to divide the people and divert their attention from the real issues.
In the last four years, I have been working with other stakeholders in and outside the PDP to produce a 35-year development plan for Jigawa State similar to what was done in Lagos. I am pleased to inform you that we already have a draft. My plan if you elect me is to call a conference of Jigawa stakeholders which will afford all concerned citizens the opportunity to give input into the development plan. Traditional rulers, politicians, professionals, academicians, enterprenuers and everyone concerned will be asked to provide input before having it passed as law by the State House of Assembly. Once it becomes law, every subsequent governor will have no option but to implement it.
If given the chance, my administration will ensure justice and fairness through equitable distribution of government presence. I will not favour any community over the other, neither will I allow individuals to be favoured over other individuals. I may not be perfect as a human, but I will do anything within my possible best to ensure that no citizen of Jigawa State is discriminated against in his own state. I will initiate and execute a governance and institutions reform to reposition government organs to serve the people with the aim of building and improving upon them.
From now to elections, I will be communicating my vision to the Jigawa people with hope of convincing them on good policies and principles on why I want to serve them as governor. I will like to persuade them to listen to me and understand me so that they can have an objective reason why they will vote for me as governor in the forthcoming 2023 general elections.
In my next article, I will build on this introduction, provide details on how I will achieve a united and sustainable Jigawa. My subsequent articles will break down my manifesto in simple and non-technical terms to explain my programmes and plans for education, economy, health, empowerment, security, environment and socio-religious development.
©Santurakin Dutse 2023