FG charges Dangote Cement tax of N173.93bn for 2021; paid N97.24 billion tax in 2020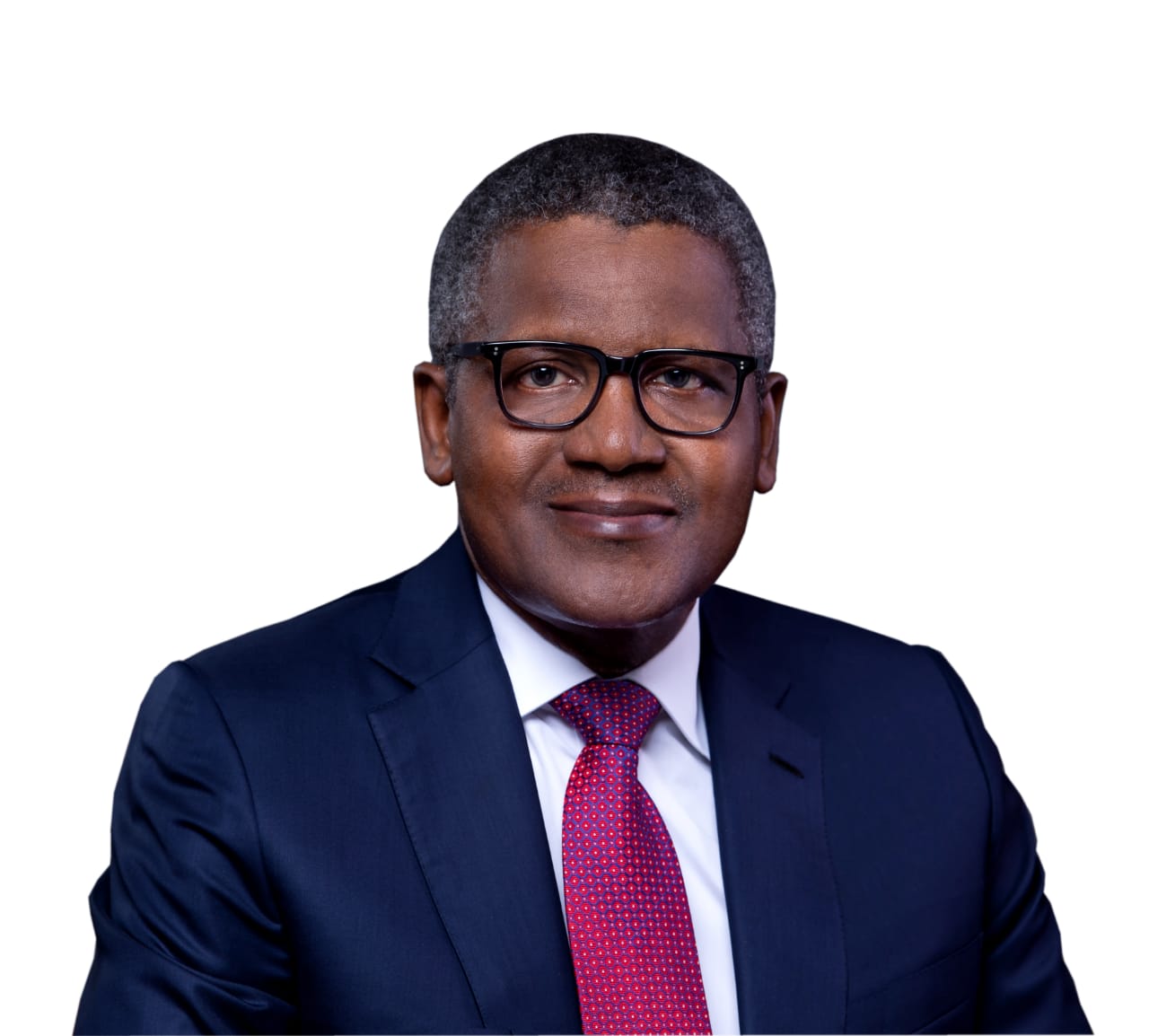 Dangote Cement Plc has sustained its position as a leading contributor to Nigeria's economy with a tax charge of N173.93 billion for the financial year ended 31st December 2021. According to the cement group's audited results released on the portal of the Nigerian Exchange Ltd (NGX), the tax charge represents an increase of 78.7 per cent over N97.24 billion in 2020.
Analysis of the cement company's financial result for the review year indicated that Group sales volume stood at 29.3Mt, with Nigeria accounting for 18.61Mt while operations in other countries did 10.86Mt. Group revenue was N1,383.6 billion for the full year, made up of N993.34 billion from Nigeria while revenue from across African plants was N397.32 billion, in contrast to the group revenue of N1,034.20 billion in 2020 which constituted of N719.95 billion from Nigeria and N318.68 billion from other African operations.
How Russia and Ukraine war may lead to third world war
Dangote Cement recorded a gross profit of N538.37 billion and after-tax profit of N364.44 billion while earnings per share (EPS) rose to N21.24 from N16.14.  The directors have proposed a dividend of ₦20.00 per share.

Speaking on the results, Chief Executive Officer, Dangote Cement    Michel Puchercos said, "We are pleased to report a solid set of the results for the full year 2021. Group volumes for the year were up 13.8 percent and Group EBITDA was up 43.2 percent, to ₦684.6 billion at a 49.5 percent margin. I am delighted to report that Dangote Cement experienced its strongest year across all line items, with a record PAT of ₦364.4 billion up 32.0 percent."
"Our business model remains robust, thanks to the prudent and flexible approach we have taken across our operations. Due to an increased focus on efficiency while meeting double-digit market growth and maintaining costs under control, Dangote Cement has and will consistently deliver superior profitability and returns to its shareholders," he added.
Dangote Cement became the first Nigerian listed company to report its financial results using XBRL format with the IFRS taxonomy. Adopting XBRL reporting format will strongly benefit Dangote Cement's existing and potential investors. It represents another step in continuing efforts to modernize and enhance transparency of, and access to, companies' disclosures.
Dangote Cement has a long-term credit rating of AA+ by GCR and Aa2.ng by Moody's due to its market-leading position, significant operational scale and strong financial profile evidenced by the company's robust operating and net profit margins relative to regional and global peers, adequate working capital, satisfactory cash flow and low leverage.
Dangote Cement is a subsidiary of Dangote Industries Limited, a diversified and fully integrated conglomerate as well as a leading brand across Africa in businesses such as cement, sugar, salt, beverages, and real estate, with new multi-billion-dollar projects underway in the oil and gas, petrochemical, fertiliser and agricultural sectors
BIKOBA Mourns National Legal Adviser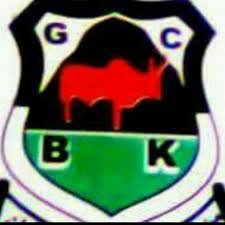 .
The Birnin Kudu Old Boys association has mourned its National Legal Adviser Barrister Nuhu Dawakin Aminu .
In a statement signed by National publicity secretary of the association Malam Mahmud Ibrahim Kwari said
"With total submission to Allah the National leadership and indeed the entire members of Birninkudu Old Boys Association (BIKOBA) received with shock and sorrow, the news of the death of the National legal adviser of the body, Barrister Nuhu Dawaki Aminu."
Barrister Nuhu Aminu who until his death was the Chief Magistrate Court Gumel, Jigawa state died on Friday, the 18th day of November, 2022 after brief illness.

The decease who graduated from University of Maiduguri Borno state with L.LB in 1999, attended Government Unity College, Birninkudu from 1981 – 1986 and is survived by a wife and nine children also left behind his father Malam Dawaki Aminu and relatives.
Leading BIKOBA National Officers on Condolence visit to the family of late Barrister Nuhu, the President of BIKOBA, Malam Ja'afar Muhammad Usman (Turakin Gaya) described late Nuhu as a principled, professional and highly intelligent personality who contributed immensely with a good sense of responsibility to the promotion of Judiciary in Jigawa state and indeed the Nation as a whole.
The BIKOBA president prayed to Almighty Allah to grant him Aljannah Firdausi and also give his immediate family and BIKOBA Family the fortitude to bear the irreparable loss, said the demise of Barrister Nuhu Dawaki has created serious vacuum that is difficult to fill.
CITAD Trains Remand Home Inmates In Kano
By Ozumi Abdul
Centre for information Technology and Development (CITAD) on Thursday concluded the training of inmates in the remand home in Goron Dutse, Kano state on ICT and phone repairs.
The training which lasted for six weeks was segmented into three weeks each, with the first segment dedicated to ICT training and the other for phone repairs.
While speaking, the Deputy Director of CITAD, Ahmad Abdullahi Yakasai, said his organization has been combing the entire country in the bid to bring technological development to bear upon every area of humanity, but however discovered that certain segments of people have been sidelined.
Yakasai noted that this informed the reason for his organization's training of the underaged inmates of the remand home, because the inmates are not enjoying the benefits of ICT.

He said that CITAD finds it imperative to organise a training of such nature to build the capacities of the inmates, adding that unemployment might be the reason why they are in detention.
He exuded the confidence that with the training, the inmates would not only be self employed, but employers of other people when they are freed from detention.
"Well, as you are aware CITAD is a Centre For Information Technology And Development, we aim to use technology to bring development to the people. We have been working around the country, but we later discovered that certain segments of people have been sidelined, not deriving the benefit of technology, and that is the reason we organise this training to build their capacities.
"Also we think that most of them, it might be the issue of unemployment that brought them here. So by the time they leave here, they will be able to stand on their feet and to employ others", Yakasai said.
On her part, the representative from the Ministry of Women Affairs and Social Development, Kano state,Hajiya Abdullahi Hafsat expressed her happiness towards the efforts of CITAD, as well as enjoining the beneficiaries to make use of the opportunity when they returned to their various homes.
Also, the officer in charge of the remand home, Mallam Musa Muhammad Tarauni commanded CITAD for their gesture, promising that the remand home will continue to partner with the organization.
Pure Water Producers Announces Price Increment
The Association of Table Water Producers (ATWAP) says it has jacked up the price of sachet water from N200 to N300 per bag.
This is contained in a statement issued by the National President of the association, Mrs Clementina Ativie in Abuja.
The president said the decision was unanimously reached during ATWAP national convention in Abuja on Wednesday.
She said that the change in the price was as a result of the increase in the prices of material, coupled economic situation of the country.

She said that the change in the price was as a result of the increase in the prices of material, coupled economic situation of the country.
NAN Via Solacebase