Kano:The Tax And The Tormenting Tight Spot Of The Trike Users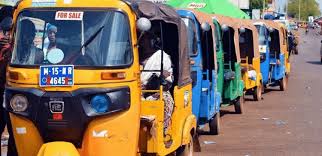 By Bala Ibrahim.
Kano, Nigeria's oldest commercial centre and home to nearly five million people is heading for a total commercial mobility paralysis, as the strike of the tricycle operators, otherwise called "Adaidaita-Sahu" enters its third day today. The trike operators began a seven-day warning strike on Monday, against the annual registration number imposed on them by the state government and the unending increment on taxes, without what they called, 'any corresponding visible value added'.
Undoubtedly the trike strike had brought untold hardship to everyone in and around the city, because many passengers, particularly traders that are mostly dependent on the tricycles, are subjected to the terrible torture of long trekking on foot with their wares.
Governor Bala Muhammad asked Bauchi state assembly to extend tenure of 14 Local government caretaker committees.
Already Kano had for long been without taxi operators. Even the buses have since been missing. The only commercial vehicles now in Kano are the bolt mobility transport that offer vehicle for hire, and they too come with their own challenge of the use of apps, that are expected to be downloaded by a user on his or her mobile device.
For a city that is relatively backward in western education, even if advanced in Islamic education, relying on the use of devises and information technology to mount on a ride for commercial movement from point A to B, can be as baffling as it is puzzling.
But what precisely is the cause of the problem?
The problem on the surface, as put forward by the Managing Director of the Kano State Traffic Agency, Baffa Babba-Dan'agundi is that, the operators of the tricycles embarked on the strike because of the introduction of the operational permit by the government. Baffa said even though the government had reduced the cost from N100,000 to N8,000, to enable them pay, some are still hesitant, and the law says they must pay.
"They don't want to respect the law, they think the security they are getting is for nothing. I don't have any authority to say they must resume work. However, they do not have any authority to tell me not to ask for their particulars and not to arrest them and take appropriate action against them,"-Baffa.
So the problem on the surface is that of failure to give revenue to the government, and in law, tax evasion is an illegal activity in which a person or entity deliberately avoids paying a true tax liability. Those caught evading taxes are generally subject to criminal charges and substantial penalties. In Nigeria today, anyone who wilfully fail to pay taxes is liable to prosecution by the Federal Inland Revenue Services or their state equivalent. To me, that is a serious offense that deserves serious sanctions, LEGALLY.
But beneath the surface, there is a more germane problem that has to do with the tax collection policy and the use to which the public perceives its usage. The tricycle operators complain of paying a minimum of one hundred naira daily to the government and when you multiply that by their number, the amount accruing quarterly or yearly is so colossal, and the suspicion is that in banking the money, the government is not engaging those principles that have to do with the distinction between what's right or wrong. The allegation is that the money gets stuffed or pocketed, without recourse to the consequences of the effect of good or bad behaviour. To me, this is a serious offense that deserves serious sanctions, MORALLY.
Late Professor Ali Mazrui once talked about the morals of stealing from a thief. When people loose confidence in leaders, or see their leaders as looters, at every given opportunity they would cheat or undercut the system, because to them, they are cheating the leaders, or better put, the looters. They feel it is a patriotic duty to steal from a thief, or cheat a cheat. Any one who behaves dishonestly in order to gain an advantage is a cheat, and it is suspected that in Kano, under Governor Ganduje, such behaviour is commonplace.
In an attempt to resolve the problem, the Speaker, Kano state House of Assembly, Engr. Hamisu Chidari, yesterday waded into the matter, by calling on the trike operators to suspend the strike action. On his side, the speaker said the Assembly will mediate by reaching out to the leadership of the Kano Road Traffic Agency, KAROTA, and the tricycle operators for a round table meeting to resolve the matter peacefully.
This is indeed a good move that is legitimately legal. But the move would be better if accompanied by a legitimately moral proviso, that the House should also rise to the occasion, by discharging their constitutional responsibility of checkmating the public perception of the wrong flow of cash amongst high profile officers, the cash of which are suspected to be the proceeds of crime.
Doing that would get everyone out of the tormenting tight spot, including the head of the government, take off the tax trauma out of the minds of the trike operators, and relieve the governor of the moral burden of engaging spinners to explain the unexplainable.
2023:Youth Shouldn't Allowed To Be Deceived
Zayd Ayuba Alhaji
If our youths don't start preparing themselves toward aligning to a favorable political ladder; they'll automatically kill their chances of becoming part of the political realities beyond 2023.
Do the youth even realize that all of the frontier candidates are either Muslims or Christians, Southerners or Northerners? This means that politics of tribe or religion, region or affiliations shouldn't have space anymore, it should be more about progress driven politics.
In the past, we've seen how youth will finish condemning candidates, only to end up electing them, so while others are busy criticizing those they will end up electing, be preparing yourself to pick your candidate in order to avoid being part of the time wasters for nothing!
Look, if you don't start your calculations and arrangements based on who you think will favor your lives, then your education and exposure have failed you. Forget about what anybody will say, settle where you feel comfortable!
If you're still going into 2023 politics with crippled mindset about candidate based on religion, tribe, public opinion, age bracket, section or any baseless parameters; then you'll suffer beyond 2027. If there's any political lesson we need is that 2015 & 2019 elections!
The beauty of politics is, people will insult you, accuse or even hate you just because you're supporting a particular candidate, what matters is just be focused to aligning with where you'll have relevance for yourself, your people and the society!
If you allow "social media clerics" to shape your thought on where you should belong, then you'll never progress. We've passed that age of "political extremism" moving into the era of "political arithmetics".
Remind yourself that politics decide everything, you're either relevant or irrelevant, important or useless and that all depends on who you align with and how they appreciate your role and capacity. If you keep following the decision of the crowd, you'll never be independent!
You can't continue wasting your time, energy and resources supporting somebody who don't even know that you exist; after all politics is all about benefits. Forget about traditional affiliations and get a future for yourself!
Remember, those insulting you cannot give you a future! Lest you want to continue serving as INEC Adhoc staff every election year or you prefer to keep being a ranting bigot who follow the crowd to wail on social media. Have a rethink!
Weather we like it or not, 2023 politics is about the most powerful! Don't make the mistakes you made in 1999, 2003, 2007, 2011, 2015 and 2019, tell yourself that 'I am now wiser, smarter and more intelligent".
Choose who you think is fit and don't give a damn about what others think, no matter how "rusty or dusty" people see them; just remind yourself that you can't do politics without Mess and you're either IN or OUT of the circle that matters!
Prepare yourself to be part of the "unavoidable and unchangeable game" because everyone that made it had to take a stand, refuse to compromise and boldly chose where to meet their luck!
To be among the lucky ones, you must penetrate your way up, dominate where you can, be loyal where you should and know that grassroot politics isn't about supporting what everyone is rallying around, it is purely survival of the fittest and the deadly end of the weakest!
Tell yourself that Atiku or Tinubu, Ndu, Osinbajo or Kwankwaso, Jonathan, Yarima or Tambuwal, Rochas or Sowore, Yahaya Bello or Mughalu, Durotoye or Almustapha, Duke or Saraki.. Just go for where you'll get relevance and who you're convinced is better!
A Hausa adage says that "Ladan Siyasa a duniya ake samunta, a qiyama kowa ta kansa yakeyi" which literally means that politics only pays while we're alive, once you're dead; everyone is on his own!
Dear fellow youth, Know what you want and go for it, for time wait for nobody and nobody should wait for the approval of anybody!
Zaid Ayuba Alhaji
Write from Kano. A public affairs analyst, commentator and expert in public policies and administration.
comradezaid6@gmail.com
Dr. Ahmad Bamba:The Lost Of An African Scholar-Jibia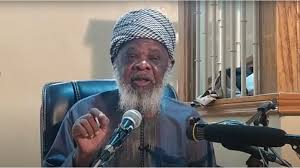 Abdussamad Ahmad Jibia
It was a Friday, specifically the seventh of January 2022 in the official salary calendar of Nigeria. Even if you are not Gregorian in your personal timings once you are a salary worker in Nigeria you cannot afford to ignore the Gregorian calendar. Even Islamic schools use it to pay their workers. Traders are always conscious of it because their sales are higher at the end of the month. Employers feel relieved when they are able to pay their staff before or on the last day of a Gregorian month. Nigerian politicians list payment of monthly salaries as one of their achievements.
But this piece is not about salary payment or the Gregorian calendar.
In one of the Whatsapp groups I belong, someone had just posted that Dr. Ahmad Bamba was dead. Dr. Ahmad Muhammad Ibrahim was, until sometime in the late 1990s, a tenure staff of the Department of Islamic Studies Bayero University Kano. After some misunderstandings with the then administration of Bayero University Kano, which he narrated when he was alive, he voluntarily withdrew his services from the university only to be to be reabsorbed, voluntarily retire and reabsorbed many years later when Prof. Abubakar Adamu Rasheed assumed the Vice Chancellorship of the University.
Before I could react to the news of Sheikh Ahmad BUK as many people called him, I must verify its correctness. In 2020, I went to the extent of calling the Deputy National Chairman of the Izala group to condole him about the death of Sheikh Abdullahi Bala Lau announced by an online newspaper and it turned out to be a fake news. Before he died, fake news reporters had once killed Alhaji Bashir Tofa, the erstwhile Presidential candidate of the defunct NRC and publisher of the first Nigerian Islamic newspaper, The Pen. Much earlier, Dr. Nnamdi Azikwe was killed many times before his death, even without social media at that time. With all these in my mind, I decided to verify, and I thought the best person to ask was my neighbor and one the most senior students of the Sheikh, Professor Ahmad Murtala. After the confirmation, I began to pray for Dr. Ahmad.
Dantata Shed Tears Over Insecurity
I do not personally know any of Dr. Ahmad's children except for one of his daughters who is a classmate and a close friend of one of my two wives. But my wife was in Bauchi for the marriage ceremony of a cousin in her mother's family. So she could only immediately phone. Of course, she visited Insaaf Bamba after her return. As for me, the best thing I could do was to pray. As an ordinary person, I have always avoided gatherings of people who matter in the society. Allah answers prayers from whichever location and even from ordinary people like me. So, in sha Allah we shall continue to pray for Islamic scholars like Dr. Ahmad Muhammad Ibrahim. Of course, the best way to remember a scholar is first, to practice the message he propagated and to continue to spread his teachings. The Messenger of Allah (May blessing and peace of Allah be upon him) listed a knowledge taught by a Muslim as one of the acts of virtue that continue to fetch them rewards after their death as long as the knowledge continues to be practiced.
But who is Dr. Ahmad Muhammad Ibrahim?
Baby Ahmad was born in 1940 in Kumasi, Ghana to a migrant family of Islamic scholars. Migration from Northern Nigeria to Ghana is age long and Dr. Ahmad's family is one of those Nigerian families who migrated to join the Hausa community of Ghana. The child of Fatima and Muhammad began his early Islamic education from home and at the age of 14 he was taken to a tailor to learn the art of making clothes while still attending his Islamic lessons.
The turning point in Sheikh Ahmad's life came with his journey to Saudi Arabia to study. I heard him confess several times that before he made it to Madina where he met world class Islamic scholars he had begun to see himself as a leading Islamic scholar. That was understandable given the environment in which Sheikh Ahmad was brought up. However, according to him when he arrived Madinah he was reduced to a beginner struggling to learn.
And he learnt well. Soon after collecting his letter of admission and registering as an undergraduate in the prestigious International Islamic University of Medina, Ahmad Bamba excelled to become one of the best students of Hadith. That was the time when the University was headed by the famous Sheikh AbdulAzeez Bn Baaz, and had lecturers like Sheikh Hammad Al-Ansariy. These are some of the best Islamic scholars of their generation and it is a pride for any student of Islam to come in contact with them even if they didn't teach him. They directly taught Sheikh Ahmad.
Ahmad's scholastic aptitude earned him a good degree in Hadith before he left the Prophetic city of Madina. He assumed duty as a lecturer in the well respected Department of Islamic studies of Bayero University in 1981.
For the first one decade of his sojourn in Bayero University, the people who mostly benefitted from his vast knowledge of Islam were the students of his Department. For the rest of us in other faculties of the same University, we only heard about him when we discussed with his students. This is not to say that other people did not discover him early enough. In addition to teaching at the Aminuddeen's Da'wah Islamiyya School many people, including some influential businessmen, privately visited the Sheikh's house for Islamic lessons.
After the death in 1992 of Sheikh Abubakar Mahmoud Gummi who served as the de facto leader of the Salafis in Nigeria, the private students of Sheikh Ahmad Bamba thought that there was the need to raise their not well-known teacher to serve as a replacement. And it worked perfectly well. The first open lessons of Hadith by the Sheikh began at a location provided by one of his students in Gandun Albasa Quarters, Kano.
The lessons in Gandun Albasa did not last long. The promoters of the Hadith lessons thought further that better results could be achieved if the lessons were moved to the University, after all Dr. Ahmad was a staff of the only University in Kano at that time. That is how Dr. Ahmad began his Hadith lessons in the Bayero University Old campus Jumuah mosque. And because the lessons were holding in BUK and Dr. Ahmad was a staff of BUK, he came to be known in many circles as Dr. Ahmad BUK.
As planned by his students and with Allah's permission, Dr. Ahmad within the blink of an eye became the scholar everyone respected in Northern Nigeria. Many people from all over Kano state and the neighbouring Katsina and Jigawa states made special arrangements to attend his weekly lessons in Kano. Those who could not attend would not miss the cassettes. He was teaching the Nigerian public a knowledge that was hitherto restricted to the circle of select Islamic scholars. He was questioning unIslamic traditions of Sheikh-worshipping. He openly exposed disbeliefs packaged and given to Muslims as Islam. Naturally, this would not go down well with those who benefitted from the status quo; hence the many enemies of Dr. Ahmad.
Younger Sunni scholars accepted Dr. Ahmad as their leader and respected his interventions. For example, he prevailed on the Late Sheikh Ja'afar Adam to rescind his decision to impose niqab as part of the compulsory uniform for girls in Uthman bn Affan College. For those of us who attended various lessons of different Salafi scholars in Kano, we noticed that salient issues raised by Dr. Ahmad were always amplified by other scholars as a mark of respect for the late leader scholar.
Books of Hadith are categorized. The best are the collections of Bukhari and Muslim. Any hadith reported by both scholars is considered as unquestionably authentic. The next set of books are the Sunan. These are the collections of Abu Daud, Tirmidhi, Nasa'i and Ibn Majah. The six books put together are known as "The Six Collections (Al Kutubus Sitta)". The six collections plus the collections of Imam Ahmad (Musnad), Imam Malik (Muwatta) and Imam Addarimiy (Sunan) are known as "The nine collections (Al Kutubut tis'ah)".
In case you don't know the level of Dr. Ahmad's contribution, he is the only African scholar known to have read, translated and interpreted the nine collections to public.
Dr. Ahmad was charismatic. Perharps that was what made many people feared approaching him thinking that he would be too tough to deal with. They were always surprised when the Sheikh received them with smiles and an open mind.
Like the Late Sheikh Abubakar Gummi, Dr. Ahmad was generous. As donations kept coming, he kept giving. This has been attested to by people very close to him. At a point when someone spoke to him about it, he said, "keeping this one will prevent another one from coming". This is a statement that could only be discerned by a person who understands the saying of Allah, "Whatever you spend (for Allah's sake), Allah will provide its replacement" (Q34:39)
If your habit is to carry gossip from one point to another, Dr. Ahmad would never welcome you. His time was for teaching and learning. He encouraged productivity and urged youth to be focused until they excelled in the one thing they choose to do in life.
When some people began to question his nationality, Dr. Ahmad stated in his characteristic smile that he had a "productive nationality". And it is so. After he temporarily withdrew his services from Bayero University in the 1990s Sheikh Ahmad accepted to teach in the Islamic University of Niamey. Soon after, his Nigerian students arranged for him to come back and continue with the work he started. There was a mild rejection, by his Nigerien students. The Nigerians had their way and our neighbours gave up when they understood that more people stood to benefit from his knowledge in Nigeria.
May Allah have mercy on His servant Ahmad Muhammad Ibrahim. May He forgive his shortcomings and admit him into the highest level of Firdaus. May Allah give this Ummah more of his kind. Amin.
Professor Abdussamad Umar Jibia is a Public affairs commentator and a University Lecturer.
14/01/2022
Jigawa Must Move Against Hausa Movies
By Hashim Malam Madori
Those who are avid listeners to the BBC Hausa witnessed how Jigawa State Director of the Censorship Board lamented how the Jigawa State made an enclave of the immoral artistes. The government vowed to curb whatever was mistaken as let loose. Let me start by commending the Kano State Censorship Board for insisting on safeguarding the society thereby sticking fast to norms and values by censoring all arts, media and Literature. Being the epicentre of the Hausa people, their culture and literature, Kano State calls the shot and it always pays off. I should not be misconstrued as a campaigner against Literature or arts who, as if in double standards, wants put shackles on free media. No! I am a true literary activist and advocate for arts and media who steer one state writers union, who also teaches Literature. In spite of this, it amazes me that I do not campaign for arts, media and Literature to be infinitely open-ended. I can confirm you this if tell you I am a believer that Literature should be the mirror of real life, media should safeguard the society it hails, arts the true representative of the given society.
Nowadays, when the immoralities become the salient threats to the sane societies like ours, when the media owns dangerous defenders, more dangerous than censoring it, as a teacher, I must support the cause if not put hands in shaping the future of the youth and the whole society in general. Our society is too didactic to accept all from other societies.
The History Of Borno State Governor Professor Babagana Umara Zulum
We should put it at the back of our minds, if Kano is really the stronghold of the Hausa people, then Jigawa must be the second stronghold being initially part of Kano, as we were one whose folks share the same language, culture, religion and other arts, let alone the media ,the transmitter of these mentioned pillars of human existence.
When Kano insisted in sanitising the media, Literature and other works of arts, some of them with skeleton in their cupboards resorted to shoot whatever Kano could not condone in Jigawa.
The people of Jigawa, the government and the proponents like my humble self welcomed them. They were even allowed using the lucrative and sophisticated structures in the State including the sensitive government buildings free of charge. We thought it is an opportunity for the interested people of Jigawa, a means of revenue and also a kind of tourism because of our artifacts, history and our spectacular scenes, especially in the rocky, hilly, but modern city of Dutse the State headquarters which becomes the mecca of filmmakers. Jigawa has abundant natural resources and has riverine areas traversing across the State from Ringim up to Kirikasamma where the evergreen Baturiya Federal Birds' Reserve lies.
All the Jigawa utopian expectations turned out dystopian as time goes on. The Jigawa Censorship Board tried to monitor for orderliness of the activities if not curb them at least by urging them to register with them but all in vain.
Unfortunately, the recent development of production of the shameful sex education film "MAKARANTA" shot in Jigawa, the government frowned more and tightened its belt to secure the State from imminent societal decay.
Notwithstanding, the State still welcomes visitors, tourists and above all filmmakers but who should duly be registered with the State with orthodox concepts and cultural and religious backgrounds. Suffices it to say, Jigawa State or people of the State welcome visitors and tourists and filmmakers who may bring the following to the State:
1. Employment
2. Entertainment
3. Income to Ministries
4. Showcasing the History/Museums of the State
5. Advertise the beauty, cities and resource of the State
6. Exposition of the spectacular scenes, structures & other reserves of the State. Eg. Dutse, Jahun, B/Kudu and Kazaure modern structures, rocks, hills, ancient paintings and other artifacts. Display of Kirikasamma's Baturiya Birds' Reserves, flamboyant greenish nature, Olden days' sites of the railways/groundnut pyramids erected in Mallam-maduri, etc.
7. Reviving the visual histories of some LGs if not of all the 27 in the State.
8. Supporting the Censorship Board for the sanitization of the activities to safeguard the culture and religion of the Jigawa people.
Hasheem Abdallah teaches language and Literature, he is a writer/producer/director who wrote this from Binyaminu Usman Polytechnic Hadejia, Jigawa State.