42 Burnt Alive ,1 Bullied To Death,Does Arewa Lives Matter
Tijjani Muhammad Musa
The difference in response to both the two unfortunate tragedies in the socio-democratic setting of Nigeria lies in the approach with which each case is related to by those who should be concerned about the injustice metted out to them in the initial instance.
In the first case scenario, there is virtually a dead silence, an absence of one reverberating echo off the hollow conscience in the minds and hearts of y'an Arewa, men and women, young and old, elites and simpletons etc. Many seem to lack neuts.
It seems when a pebble drops into their stagnant pond, it immediately sinks to the bottom without creating as much as a single ripple that ought to travel as a wave from the point of impact to the edge of the water, telling the tale that births it as it flows across the divide.

Moghalu Congratulates Sanusi On Appointment As Khalifa Of Tijjaniyya
Nor does another ripple and another and yet another follow the first in sequences, repeating the same narration, thus creating a noticeable phenomenon that registers its presence in the eyes, minds and subconsciousness of any, even if nonchalant.
On the contrary, the opposite is what is obtained from the other side of the spectrum. The earth shakes and quivers from the fall of a single tree. In fact the rest of the forest transmits the shock waves of the drop either of an oak tree or an acorn sprout. The south ensures this happens. Dole all must listen and act. It reminds me so much of the Jews.
Until our ponds, pools and water bodies can generate these revelations, these revealing ripples, we will continuosly perpetuate in the waste of our most valuable of importance, relevance and resources. As this applies to the north, same extends to blacks and Africans the world all over.
Has this stone I have thrown sank to the abyss or have the ripples I have tried creating in the process made my missive heard, seen, read and understood? Or perhaps I should speak in a simpler, more understandable and much more easier to decipher language?
Now, that's the problem when a poet tries to speak in prose.
~ ©Tijjani M. M.
Professor Yusuf M. Adamu Talks At ILERIS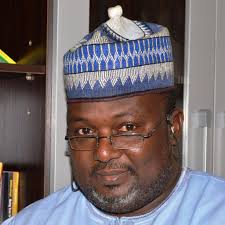 By Maharazu Abdulkadir
A popular Hausa adage says, 'in kaji wane ba banza ba', literally meaning a person's popularity is a product of their hard work. There is no better way to listen to story than to hear it 'from the horse's mouth'. For the first time many of us would hear from Prof. Yusuf Adamu who as a Guest Speaker, humbly outpoured his life experiences.
The date was Thursday 4th August 2022 & the occasion was titled 'Inspiring Leadership Reflection Interactive Series,ILERIS'. Aiming to groom young generation on practical experiences, it is a series leadership training programme, sponsored by the Centre for Information Technology & Development, CITAD.
Just like any other successful personality, the Professor's journey to leadership is a mixture of good and not-so-easy stuffs. Imagine a child at tender age of 12 is taken to Koko & Zuru respectively, to school there (some 700km away from home). One would unrelentingly ponders on how such a child could fare well & acclimatize with an entirely new settings of terrain & culture. This goes contrary to what is obtainable nowadays where parents carve shortcuts to life of their children. But Prof,'s family encouraged and supported this newfound 'adventure'. They most likely foresaw some promising leadership instincts in this young school pupil.

Military Airstrikes Kill Bandits' Warlord 'Abdulkareem Boss 'Others in Katsina
Prof,'s submission at the gathering has shaped my perception of what leadership is. In ordinary public eye, 'leaders are born' & leadership qualities are 'instinct'. However, Prof, argued that for someone to acquire required leadership qualities, they need to work ahead of what is expected. Thus, the definition of leadership according to him shouldn't be reduced to which is inclined to politics but be made broad & simple. This is because 'everyone is a leader in his own right'.
Perhaps, the Prof, better leadership well-doings are derived from intellectual arena. At a point, he likened his intellectual sojourns to a tripods settings. While each of his passionate discipline, ie 'Geography, Hausa & General Knowledge represents a leg', his persons sits at the top. In effects, anybody in similar situation can derive worthy inspiration from below. An ever ready counsel Prof, would offered people, at slightest opportunity is 'read & read' not only in oneself speciality but 'widely'. 'When you read a lot, you won't easily be manipulated', he told the August gathering.
A quality leadership is manifested in its achievements. But successful leaders find it difficult to give-in to 'self a glorification', as observed by a commentator in the event. On this note a request by another commentator was made for a follow-up talk so that the speaker can intensively discuss his experiences at various position he has held both local, national & international. A request which organizers seemed to have consented to.
By Maharazu Abdulkadir
Department of Geography
Federal University, Gusau
Zamfara State.
My Vision for Jigawa State (IV)
By: Mustapha Sule Lamido
As usual, I want to start by thanking all the people of Jigawa State for their show of support. By carefully taking time to articulate and communicate my vision for Jigawa State, I have so far proven to be fully equipped and well-prepared for the job. I want to make it very clear that we have the strong will, dedication and partnerships to implement this vision to the very best of our ability. I call on all the good people of Jigawa state to give us their votes in March 2023 and Insha Allah, they will not regret it.
This segment will be my second and last on education. Achieving our vision for education will require the input of all stakeholders, public and private. As a result, we have been having wide consultations with groups and professional bodies of students, parents, teachers, lecturers and administrators. These groups will help provide inputs that will shape our vision and they will also help us in its implementation if we succeed in the elections. Therefore, carrying them along from the beginning will go a long way towards integrating our efforts for effective service delivery.
Kano contributed 2 point 5 billion naira for the completion of Dala Inland Dry Port-Gawuna

If we are given the chance, God-willing the Almajiri system will be remodeled to make it better, efficient and more conducive. First, we will take inventory of all Almajiri schools and Tsangayas and have a census of the students and alarammas. We will then form a technical committee that will include the alarammas, ministry of education staff and some experts. This committee will come up with a sound and sustainable policy for the Tsangaya system. Already, we have some existing ideas and structures developed by ex-president Goodluck Jonathan which states like Sokoto have built upon. Internationally, I have personally studied the Malaysian remodeled Almajiri system which have been working excellently; we also have some remodeled systems in some parts of West Africa. I will feed the policy formulation committee with some of these findings, so that our aim of having a reformed, rebranded, working and sustainable Almajiri system can be achieved.
We have plans for tertiary education. As at today, there are 14 tertiary institutions in the state, two federal owned universities, one state owned and one private owned. There are three polytechnics, one college of education, one Information technology institute, four health institutions and one college of legal and Islamic studies. All those owned by state government will receive adequate funding as far as the economic situation permits and will be encouraged to seek linkages and explore initiatives that will attract grants and external funding. Research partnerships will be established between Jigawa state government and all universities within the state.
Insha Allah Scholarships will be paid to students of special and professional programmes like medicine, engineering, law and other key programmes. Students of other non-professional programmes will receive scholarships based on academic performance. First class graduates will be considered for automatic employment and masters degree scholarships within and outside Nigeria. Ph.D students of Jigawa origin whose researches may directly or indirectly provide solutions to some of the state's socio-economic challenges will receive government funding and patronage.
Different national and international reports place the general literacy level in Jigawa State at between 25-30% (Adult literacy is 38.3%) making it the fourth worst state above Taraba, Katsina and Borno. As controversial as this ranking may be, we must aspire to be in the top 10 of most literate states by whatever criteria used for future rankings, or at least reach the national average literacy rate of 50.6% in the next five years or less. In terms of education accessibility, Jigawa is ranked 32nd out of 36 states and FCT while we are 30th in terms of school attendance. About 60% of all Jigawans have no any form of educational qualification at all. These are scaring figures we need to change rapidly.
There have been previous efforts to change the negative picture of education in the state. Between 2007-2015, 56 Habbane centers for Fulani women education were built in addition to 172 Nomadic schools. Over the same period, 1,350 adult and mass literacy centers were built. Two special schools, Jigawa State Academy for the gifted and talented, Bamaina and Jigawa State School for the blind Dutse were also established. Our current assessment confirms that the Habbane centers have been abandoned, the Dutse school of the blind is also abandoned. However, we are glad that the mass education centers have been increased to 1,917 and the Nomadic schools to 418. However, they are facing serious manpower challenges which we hope to address if given the opportunity Insha Allah.
The current economic realities may not allow for the diligent implementation of complete free education no matter how much we want to do it. But we have plans to provide free girl child education up to secondary school across the whole of Jigawa. Girls that are orphans will have their sponsorships extended up to tertiary institutions. Disabled people and their children will also be considered for free or subsidized education.
Teachers welfare will be a top-most priority for our administration, we will improve the condition of service for education personnel. We will study and review the teachers salaries with the hope of increasing it to the highest amount possible and permissible by the economic situation. God willing, we will create allowances to motivate them and create a reward system to appreciate the best and most dedicated teachers in the state. We will train and retrain them to further their education while making the necessary learning tools and equipment available for their utilization Insha Allah. We shall create an avenue for periodic teacher-government engagement where operational successes and challenges of education will be discussed. We will use information in such engagements to take swift action where necessary and make adequate plans where applicable.
We will initiate the Jigawa State Annual Education Summit where stakeholders and the general public will meet for a whole week to discuss education. This summit will attract attendance from all over the country and beyond. In the next 35 years, we hope Jigawa will enter the list of top five most educated and developed states in Nigeria in line with our long-term development plan.
Gobe ta Allah ce
©Santurakin Dutse
BBC Brash:Confirming The CIA Covert Conspiracy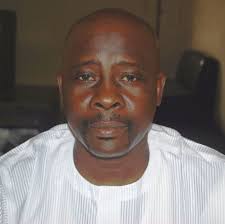 By Bala Ibrahim.
In 2007, Julian Paul Assange, the Australian editor, publisher, activist and founder of WikiLeaks, released a report, alleging that Boko Haram is a CIA covert operation in Nigeria, the aim of which is to ultimately eliminate Nigeria, as a potential strategic rival to the US in the African continent.
Julian Assange's report said, "The US embassy in Nigeria is a forward operating base for wide and far reaching acts of subversion against Nigeria, which include but not limited to, eavesdropping on Nigerian government communication, financial espionage on leading Nigerians, support and funding of subversive groups and insurgents, sponsoring of divisive propaganda among the disparate groups of Nigeria and the use of visa blackmail to induce and coerce high ranking Nigerians into acting in favour of US interests".
Of course the CIA was quick to deny the allegation, by accusing WikiLeaks of endangering Americans, helping US rivals and hampering the fight against terror threats by releasing what it claimed was, a trove, or store of valuables of the CIA hacking tools.
According to Heather Fritz Horniak, the then CIA spokeswoman, "The American public should be deeply troubled by any WikiLeaks disclosure, designed to damage the intelligence community's ability to protect America against terrorists and other adversaries". But she didn't confirm or deny the authenticity of the report.

Looking at the barrage of hate speeches, and the ever-increasing divisive propaganda against the government and different people of different ethnicity, alongside the multitude of subversive activities that are perpetrated by a number of foreign agencies in Nigeria, one may be tempted to believe in toto, that indeed, there is a camouflaged policy by some agents against Nigeria.
Recently, piqued by the BBC Africa Eye's report, which portrayed Nigeria as the epicentre of violence in Africa, Kadaria Ahmed, a former staff of the BBC, accused the medium of acting at variance with it's own ethics, and the Royal Charter of the BBC, which constitutionally sets out the BBC's objective, mission and public purposes.
Kadaria was blunt, because as a one time staff of the BBC, she is very familiar with the editorial policy of the medium, especially the regular sermon to staff, to stand on the character of objectivity, and refrain from bias.
So when the BBC put out a documentary that said in the last 10 years, a new form of insecurity has settled in Nigeria, seizing the innocence of children and the peace of adults, taking lives, destroying homes, and displacing hundreds of thousands, and went on to glorify the terrorists, by meeting them in their dens and giving them undue publicity at the BBC's prime time, Kadaria asked the medium and other journalists, to question their conscience, and see whether their action is not in tandem with the promotion of terrorism. The documentary was too promotional for the terrorists, and unmistakably intended to instigate more violence, by implicitly suggesting, and showing the invincibility and superiority of the terrorists.
In protest, the Nigerian government threatened to sanction the BBC, along with the Trust TV, which had done something similar, for airing such documentaries that glorify and fuel terrorism and banditry in the country.
For starters, the Nigerian Broadcasting Commission, NBC, announced the imposition of a fine of N5 million each, on Multichoice Nigeria Limited, owners of DSTV, TelCom Satellite Limited, TSTV, and NTA-Startimes Limited, for broadcasting the BBC Africa Eye documentary, titled, the Bandits Warlords of Zamfara.
Rather than seek ways of quietly resolving the issue with the Nigerian government, the BBC is said to be adamant, with a threat that it would even do more. Do more? I hope not.
I am yet to confirm officially, if truly that is the position of the BBC, because, if it turns out to be true, the brash would only confirm WikiLeaks's allegation, that indeed Boko Haram is a CIA covert operation, and some foreign media are the agents of propaganda in the operation.
Some of us that worked with the BBC, still carry the stigma stamp of the infamous 'sexed up' dossier on Sadam's weapons of mass destruction, which since publication, has left the BBC vulnerable to attacks for falsehood, the devastating effect of which, lead to the suicide of Dr. David Kelly, a weapons expert.
Many heads rolled on the floor of the BBC as a result of shame, starting with the Chairman, Gavyn Davies and followed by the Director General, Mr. Greg Dyke. The journalist that aired the report on the BBC Today programme, Andrew Gilligan, also threw in the towel.
The guys resigned because the Hutton's inquiry, which was set up by the British government to unravel the truth, had accused the British government of involvement in deceit, and indicted the BBC for being reckless, through the airing of false reports, that were evidently economic with the truth. This bruised heavily, the reputations of the BBC's management and its supervisory board of governors. Hence, such compulsory resignations.
On its part, the BBC, through the then newly appointed acting chairman, Lord Richard Ryder, apologized for errors in reportage.
"On behalf of the BBC I have no hesitation in apologising unreservedly for our errors and to the individuals whose reputations were affected by them," – Lord Richard Ryder.
That is the essence of morality-allowing one's instinct to know the distinction between right and wrong or good and bad behaviour.
It is my hope that the BBC would be guided by the past, so that it does not permit ego, to poison or pollute it's future.
Regretful acknowledgement of an offence or failure, is a demonstration of strength, which the medium has in abundance, I think.