Dangote Refinery Awards Scholarship to Students in Host Communities
As part of its Corporate Social Responsibility programmes, Dangote Oil Refining Company has awarded scholarships to 137 tertiary institutions and secondary school students from its host communities in Ibeju Lekki, Lagos State. The company said the scholarship had become an annual event meant to contribute to the educational development of the people and position them in right place in the scheme of things in Lagos State and Nigeria in general.
Mr Devakumar  Edwin,  Executive Director, Strategy, Capital Projects and Portfolio Development, Dangote Group presented the scholarships to the beneficiaries on Monday. The scholarships were presented to 19 tertiary institution students and 118 secondary school students from 15 communities in Ibeju Lekki. Edwin said the Dangote Group believes that education was the passport to the future and that an investment in knowledge yields the greatest dividends for mankind.
Dangote Refinery to Become Highest Employer of Chemical Engineers in Nigeria
He said the company had over the years supported the Nigerian educational sector by instituting scholarship award programmes. According to him, this is part of the company's education intervention initiative for indigenous students of host communities impacted by its businesses.
He said: " In 2019, we executed a pilot of the scholarship programme where 51 secondary school students from our 15 host communities here in Ibeju Lekki were awarded.
"However, as 2019 came to a close, COVID -19 hit the global community, leaving its indelible mark not only on businesses but on every household. "As a result, we could not institute the second edition of the scholarship programme in the year 2020.
"As the curtain closes on 2021, we cannot but acknowledge the efforts that our scholars have put into their academic studies, to obtain such excellent results which qualifies them as beneficiaries of this award.
"Hence, after a rigorous screening process, 118 secondary school students and 19 tertiary institution students from our host communities have qualified for this scholarship award." While congratulating the beneficiaries, he enjoined them to continue to work hard at their studies, strive to achieve excellence in all that they do and never stop giving their best. "With the continuous support of the people and the Lagos State Government, we shall not relent in our efforts to be socially accountable while we positively impact our host communities.
"We look forward to a continuous peaceful and rewarding relationship with our host communities in Ibeju Lekki," Edwin said. On his part, Oba Olumuyiwa Ogunbekun, the Oni-Lekki of Lekki commended Dangote Oil Refining Company for initiating the scholarship award for indigenes of the area. Ogunbekun noted that the move showed that the company was determined to carry along the host communities and to contribute significantly to the socio-economic development of the locality.
He urged the beneficiaries to study hard and focus on their education in order to better their lives and become worthy ambassadors of Ibeju Lekki in future. One of the beneficiaries, Master Qudus Sodiq, a Senior Secondary School Student from Community Senior High School, Lekki, thanked the Dangote Group for the scholarship.
"I am very happy with this scholarship. It will help me to accomplish my educational aspiration and pursue my dreams in future," he said

Coca-cola Donates Bio Medical Equipments Worth Over 720 Thousand Dollars To AKTH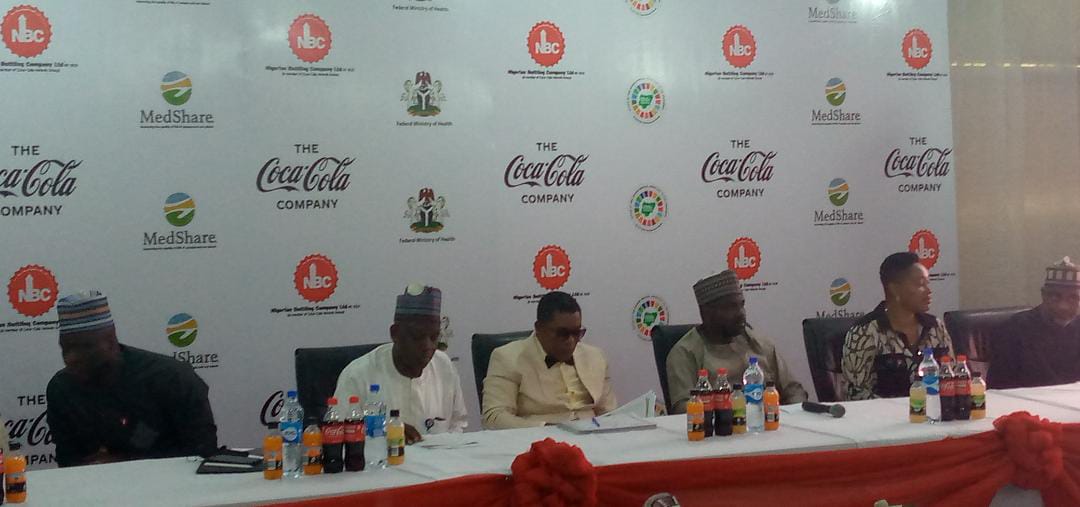 The Coca Cola company and its partner, Medshare, in collaboration with Federal Government, on Friday donated equipment worth N3 billion to Aminu Kano Teaching Hospital, Kano under the Safe Birth Initiative (SBI).
The equipment and supplies were formally unveiled and handed over at a special event held at the Hospital in Kano.
At the handover ceremony, the Managing Director of Coca-Cola Nigeria Limited, Alfred Olajide, said the initiative was aimed at improving maternal outcomes and reducing child mortality incidents and to support government initiative in reducing child and maternal mortality.
"The Safe Birth Initiative is a part of the company's wellbeing Programme, to support the efforts of the government in reducing the alarming numbers of women and newborns who die from birth-related issues," he explained.
Train Attack :Female Victim Led Lone Protest 

Olajide restated Coca Cola's commitment to upholding the health and well-being of women as pillars of the society.
Nwamaka Onyemelukwe, Director Public Affairs and Sustainability, said that through the SBI, the company wanted to support the untiring efforts of hard-working doctors, midwives and nurses.
She said the health workers battled against great odds in public hospitals to manage life-threatening complications affecting mothers and the newborn.
"The issue of maternal mortality is very important to us. Globally, Coca-Cola has a commitment to women whom we consider pillars of the society and also pillars of our business in Africa, where they have always played a dominant role in our vast distribution and retail network," she said.
She said the equipment donated included anaesthetic machines, baby Incubators, ICU beds, Ultrasound and Auto Clev, among others.
Onyemelukwe added that company, with it's partner had trained over 20,000 women and youths across the state on series of transformative skills and knowledge programmes.
The company also presented certificates to biomedical engineers trained by the company in collaboration with Medshare International USA.
The biomedical Engineers trained by a senior Biomedical Engineer Ben Armstrong are 46 in number who will man the Biomedical Equipments.
Prof. Auwal Gajida, the Chairman Medical Advisory Council of the hospital, who pledged judicious use of the items, commended the company for the gesture.
He said that the gesture would go a long way in improving maternal outcomes and reducing child mortality incidents.
"I commend and thank the management of Coca-Cola Nigeria Limited for these very wonderful initiative aimed at strengthening our capacity to address the issue of maternal and newborn mortality in Nigeria.
"We are here today, receiving loads of medical equipment worth $720,000," Gajida added.
Alhaji Ado Kurawa, District Head of Tarauni who represented the Emir of Kano, commended the companies for their efforts in reducing child mortality incidents.
He urged other companies and corporate organizations to emulate coca-cola
Power Outage :In 3 Month 100 Industries Shut Down In Kano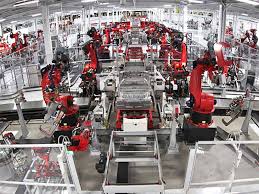 About one hundred industries have been shut down in Kano due to power outage in the past three month in Kano.
Kano is the industrial hub of Northern Nigeria since and before independence.
In an exclusive interview with President manufacturers association of Nigeria Kano Jigawa jurisdiction Sani Hussein said the closure of about 100 industries in three months was due to lack of power and rising cost of diesel.
On Job loss he told our correspondent that about 2000 personnel have lost their jobs due to the closure.
He said only industries that are producing essential commodities are up to the task and even some of them are operating at half capacity.

He said those that stop operating are always at loss because with the power outage and high cost of diesel even if they produce due to poverty there is no purchasing power among the teeming populace.
Bauchi NUJ Frowns Molestation of Journalists by Security Personnel
Sani Hussein further urge the government to make gas cheaper and invest in its production so that the industries in the North can survive like their southern counterparts.
Train Attack :Female Victim Led Lone Protest 
By Abdullahi Alhassan, Kaduna.
A married woman who was among the recently released victims of the Kaduna Abuja train that spent over 70 days in captivity has commenced one -man protest with the aims of calling on government toward dedicating more commitment in releasing the rest of the 50 abducted passengers that are still in captivity at Nigeria Union of Journalists (N U J )Secretariat in Kaduna.
Bauchi NUJ Frowns Molestation of Journalists by Security Personnel
The woman (maimuna)real name withheld says her husband is still in captivity for over 89 days in kaduna forest with the terrorists.
She said, She was among the recently released 10 victims of the kaduna Abuja train in the state.

According to her, there is need for government to intensify efforts towards dialogue with the terrorists and find ways of releasing the remaining 50 passengers that are still in captivity.
Maimuna says there are still children and old women and other people that are still in their Captivity facing persecution, challenges which include ecological conditions, cold, rain, and other dangerous .
She then urged government and other stake holders to help release the rest of the abductees.