I Will Use Ganduje's Fine For Charity-Jaafar Jaafar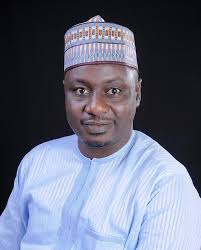 A Nigerian Journalist currently on exile in the united kingdom Jaafar Jaafar said the fine slam on Governor Ganduje which was paid to him will be used for charity.
The Daily Nigerian publisher was paid 800 thousand Naira by Governor Ganduje for wasting his time during a suit filed by the governor before Kano high court in 2018 alleging defamation of character by Governor Ganduje.
But in an interview with a Kano based radio station Freedom Radio Jaafar Jaafar said he is going to handover the 800 thousand Naira to Inda Ranka programme as a charity to the less previlege who always go to the station seeking for medical assistance through the popular Inda Ranka program.
Davido Gives Out 250 Million Naira To orphanages Across Nigeria
In October 2018 the Daily Nigerian published a video showing Governor Ganduje stuffing his pockets with American dollars alleged to be kickback from contractors.
As a result governor Ganduje took Jaafar Jaafar to a Kano high court accusing Jaafar Jaafar and his company penlight publishers of Daily Nigeria for defamation of character.
When Governor Ganduje decided to discontinue the case against Jaafar Jaafar the Kano High court ordered the Governor to pay Jaafar Jaafar 800 thousand Naira for waste of time and defamation of character.
Jaafar Jaafar said he is also going to add 200 thousand Naira to make it one million.
Independence :Plateau State Governor Pardons 4 Inmates
By Asile Abel, Jos
Governor Caleb Mutfwang of Plateau State has granted the prerogative of mercy to four inmates who were previously condemned to death, while others have been granted pardons to serve life sentences.
The statement was included in a statewide broadcast by the governor on Sunday, as part of the activities to mark Nigeria's 63rd Independence Day.
"On this remarkable day, it is my pleasure to exercise my Prerogative of Mercy as enshrined in the Constitution of the Federal Republic of Nigeria. Having reviewed the recommendations of the Council on the Prerogative of Mercy, I hereby approve the following."
The beneficiaries among the prisoners include Danladi Musa, who was sentenced to life imprisonment for culpable homicide and has served 17 years; he is granted an absolute pardon.
Tali Zingtim, who was also sentenced to death by hanging for criminal conspiracy and armed robbery, will now serve 21 years of imprisonment.
Similarly, one Ponzing Nanshep, who was sentenced to life imprisonment for criminal conspiracy and culpable homicide, will serve 21 years of imprisonment.
Also, Dauda Joshua, who was sentenced to death by hanging for culpable homicide, will serve a life sentence.
Governor Mutfwang used the opportunity to express his appreciation to the citizens of Plateau for their support of his administration so far.
"I wish to thank every citizen for the immense support we have enjoyed since assuming office. I encourage you to maintain faith in us and remain positive that we will fulfill our promises."
The Governor of Plateau State congratulated Nigerians on 63 years of being an independent country.
"I wish you a happy and hope-inspiring Independence celebration and rest assured that we are committed to the peace and prosperity of our land.
Dala Inland Dry Port Appoints Barrister Hassan Bello as Non-Executive Director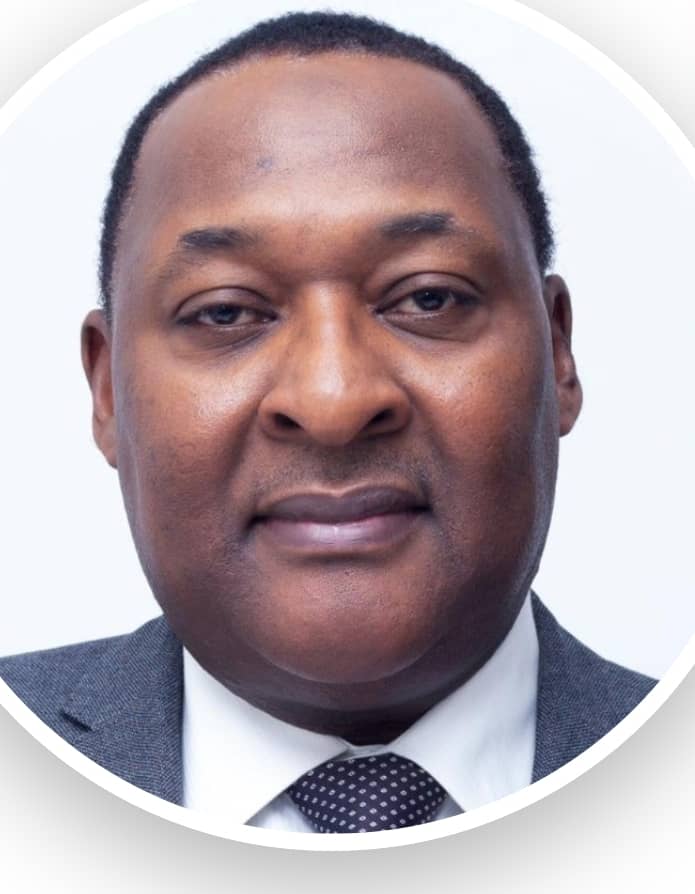 The governing Board of Dala Inland Dry Port Zawaciki Kano has appointed Barrister Hassan Bello (OON) as its non executive Director.
Announcing the development shortly after its meeting held on Tuesday 26th September 2023 at Abuja, the Board's chairman Alh Abubakar Sahabo Bawuro said the appointment of Barrister Hassan Bello, an experienced legal practitioner and astute administrative guru in the shipping industry in Nigeria, is with immediate effect.
HASSAN Bello was a graduate of the prestigious ABU Zaria and was called to the Nigerian Bar in 1982.
He later held various positions as state counsel – ministry of justice, Sokoto, Legal Adviser/Company Secretary Secretary – Sokoto Investments company Ltd..
Hassan Bello was also the Head of Legal Dept, Nigerian shippers' Council and later on as Executive Secretary/ CEO of the council..
Barrister Hassan Bello has been accredited with formulation, executing, interfacing and implementation of strategies that transformed the shippers'Council as the economic regulator of the Nigerian Ports industry.
In a statement signed by Head ,corporate communications Ahmad Rufai Bello said until his emergence as Director to the Board, Bello Esq had been a consultant to the Board.
Barrister Hassan Bello was conferred with the prestigious National Honour Award of the OFFICER of the ORDER of the NIGER (OON) by the former president of Nigeria Muhammadu Buhari in May this year.
Plateau State Governor Engages Abuja-Based Indigenes to Boost State Development"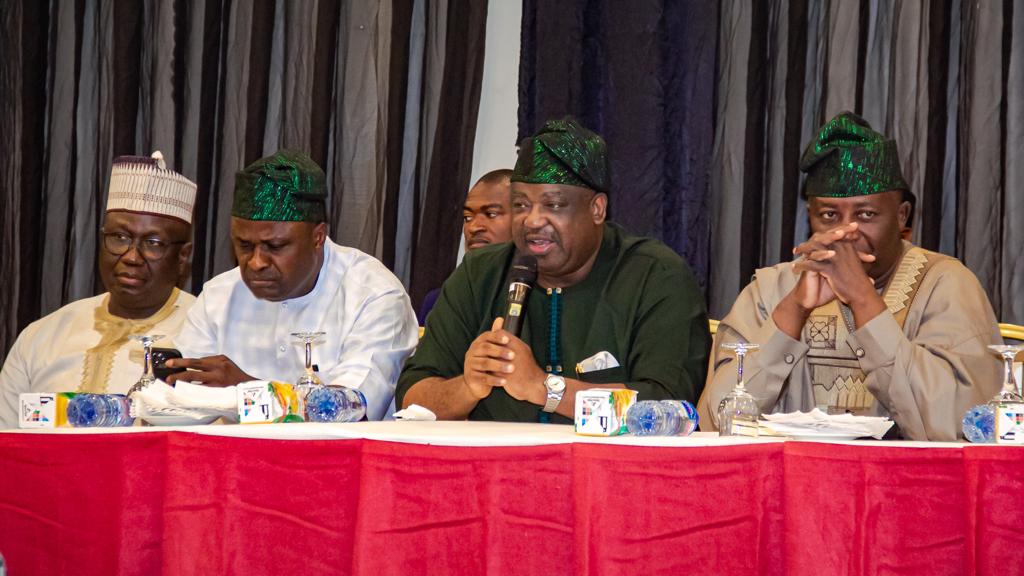 By Asile Abel, jos
The Governor of Plateau State, Barr. Caleb Manasseh Mutfwang, has convened an assembly of Plateau indigenes employed in the Federal Civil Service in Abuja, calling for their collective efforts to enhance the state's progress.
The meeting which was the first of its kind held at the Ladi Kwali Hall, Continental Hotel, Abuja, had in attendance, Directors, Deputy Directors, Assistant Deputy Directors, and representatives of Non Governmental Organizations. The Governor urged them to work in unison across all the Federal Ministries, Departments and Agencies and ensure that what belongs to Plateau State is diligently protected and delivered to the people.
He said Plateau people are looking up to them for their contributions to the uplifment of the state. ³Describing the interface as historic, Governor Mutfwang noted that elections have come and gone and it is now time for the people to join hands to correct the negative narrative about the state in order to attract development.
He said, "All of you came into Abuja in search for greener pastures for you and your families but God has raised you to somewhere that you need to look beyond your families. You need to know that the destinies of many people are connected to your destinies.
"There is need for us to begin to put our heads together and create the necessary synergy that will help us to build the image of Plateau state within the federal system and hopefully, there will be dividends that we can bring from such synergy",
Governor Mutfwang encouraged them to be their brother's keepers and look after each other to build a synergy that would impact the state positively.
"The Federal Government has the largest share of the budget of the Federation. We are looking forward to having more federal presence in Plateau State in every sector. We need to see roads that belong to the Federal Government brought back to life to enhance transportation.
"We want to see federal government's presence in health, education. We want to partner with the Federal Government in mineral development because Plateau is a basket of mineral resources. We want to see how we can rebuild our relationship within the Federal authorities to ensure all the advantages that come to Plateau State from the Federation are well harness", he stated.
The Governor said his administration is doing everything possible to carry every segment of the society in governance, saying the veterans, the young and the middle aged have been appointed as Commissioners and into other positions in order to give all a sense of belonging.
He emphasized that women and people with disabilities were also appointed into key government functionaries and expressed the desire to ensure that everybody have a sense of belonging.
He praised the former Deputy Speaker of the House of Representative, Hon. Ahmed Idris Wase, Senator Istifanus Gyang and Senate Minority Leader, Senator Simon Mwadkwon who influencing the siting of Federal Government projects in the state.
The Senate Minority Leader and Senator representing Plateau North, Sen. Simon Mwadkwon applauded Governor Mutfwang for the initiative, and called for brotherhood among Plateau indigenes working in the Federal Capital Territory.
In the same vein, former Nigerian Ambassador and Former Minister of Foreign Affairs, Bagudu Hirse also applauded the initiative and urged Plateau indigenes in Abuja to cultivate the spirit of brotherhood.
In their separate remarks, Member representing Langtang North/Langtang South constituency in the House of Representatives, Hon. Beni Lar and Secretary to the Government of the State, Arc. Samuel Jatau, expressed gratitude for the turnout and said the meeting should be sustained in the spirit of one Plateau.
Other prominent personalities who attended the meeting included Senator representing Plateau South, AVM Napoleon Bali (Retired), Chief of Staff, Government House, Hon. Jeremiah Satmark, Member representing Jos South/Jos East Federal Constituency, Dachung Musa Bagos, Member representing Barkin-Ladi/Riyom Federal Constituency, Hon. Ibrahim Peter Gyendeng, Member representing Shendam/Quan'apan/Mikang Federal Constituency, Hon. Isaac Kwallu, Member representing Bassa/Jos North Federal Constituency, Hon. Musa Agah, members of the State Executive Council, and illustrious sons and daughters of Plateau State residence in Abuja.